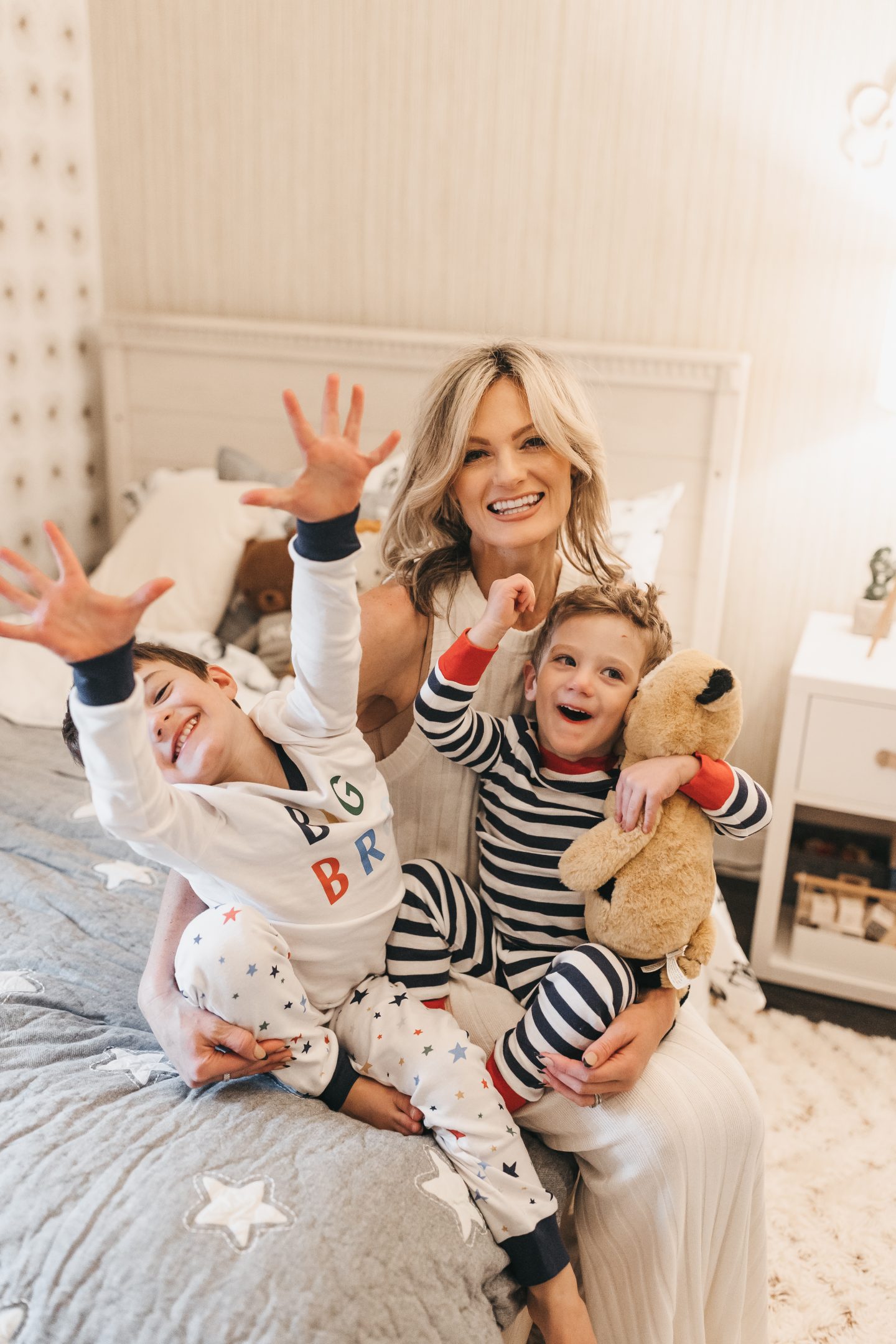 Taking Leo's bedroom from baby to toddler is still, to this day, one of my favorite projects we have tackled at the house. I could not love this room more. It is warm, comfortable, and filled with love.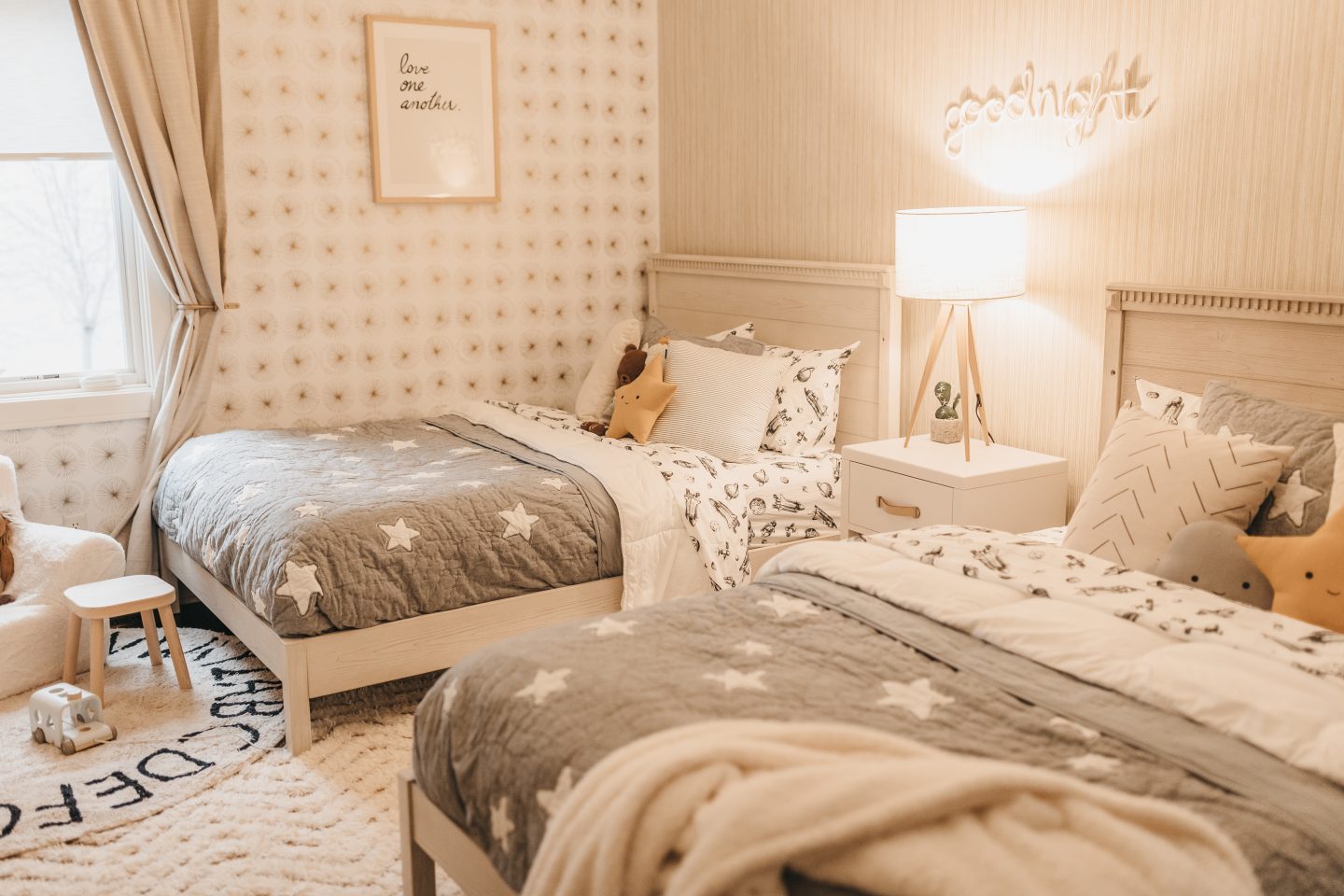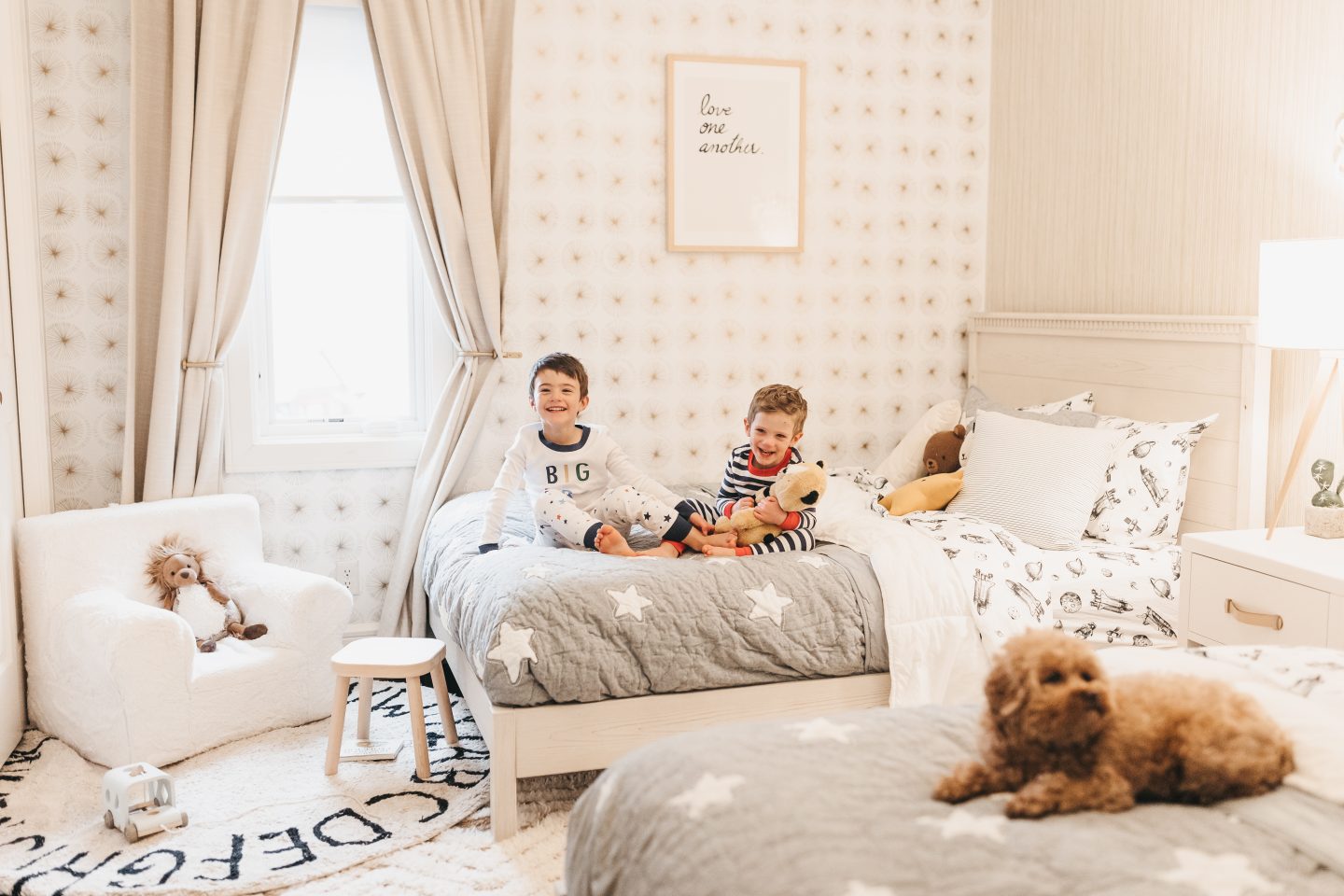 Pottery Barn Kids has been my go-to for all items, baby and toddler. The first gift was PBK, my first registry, and our first big purchase was Leo's crib.
If you missed our big toddler room reveal with PBK, read more by visiting this post. Making this big room kid ready was such a joy. I love every single detail. That is why the crib was such a perfect piece for us! I knew I wanted something safe, handsome, and long-lasting, which is why the Rory Crib was ideal.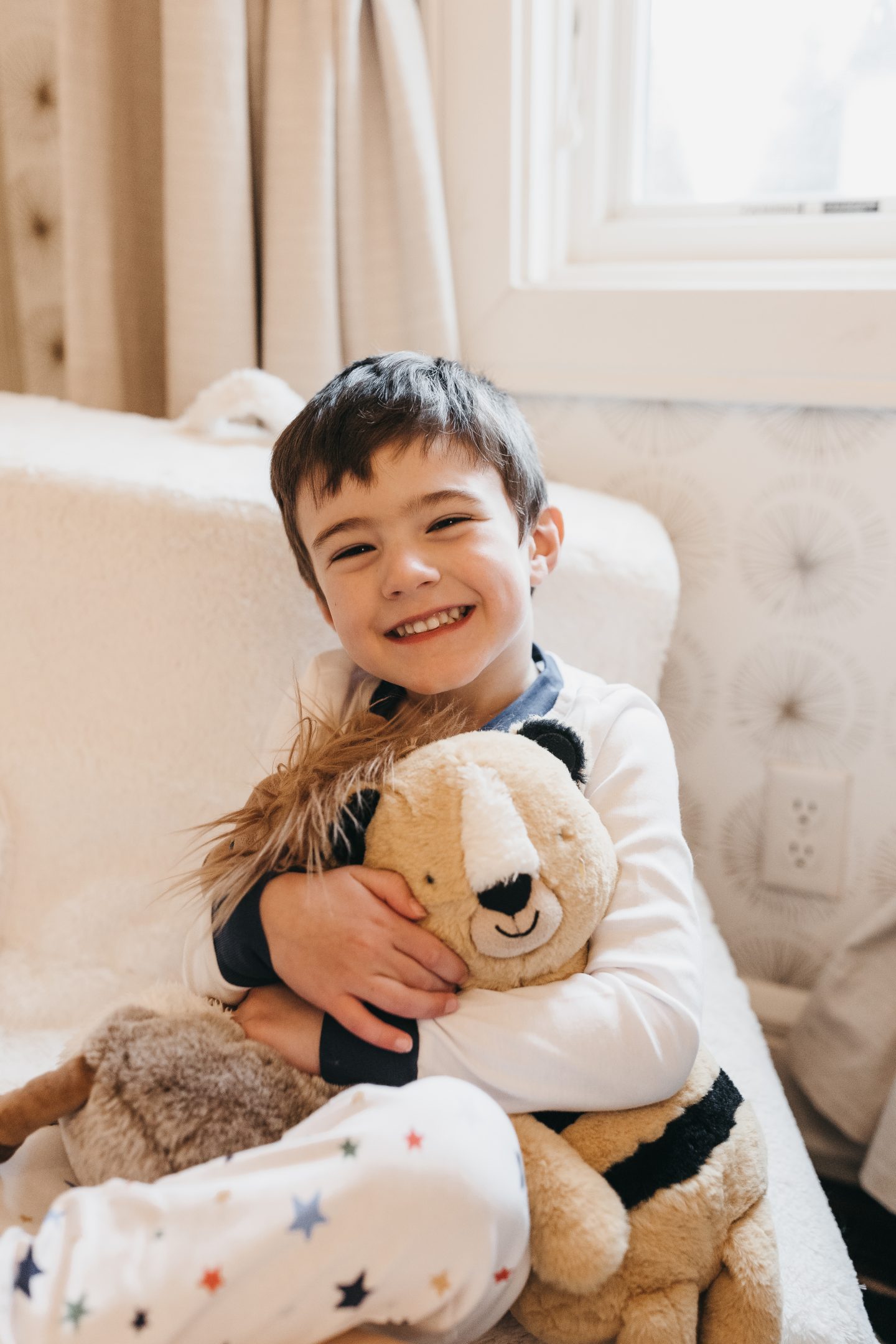 I honestly can't speak more praise to the Rory crib. I wanted a statement piece for the nursery that would grow with him and now have two Rory full-sized beds for these sweet little boys of ours.
We decided to jump straight from the crib to the full big boy bed, and I loved seeing the two beds side by side. One day both boys will share this room, and I love that Rolf will get used to this space and feel at home whenever he is ready to jump to a big boy bed.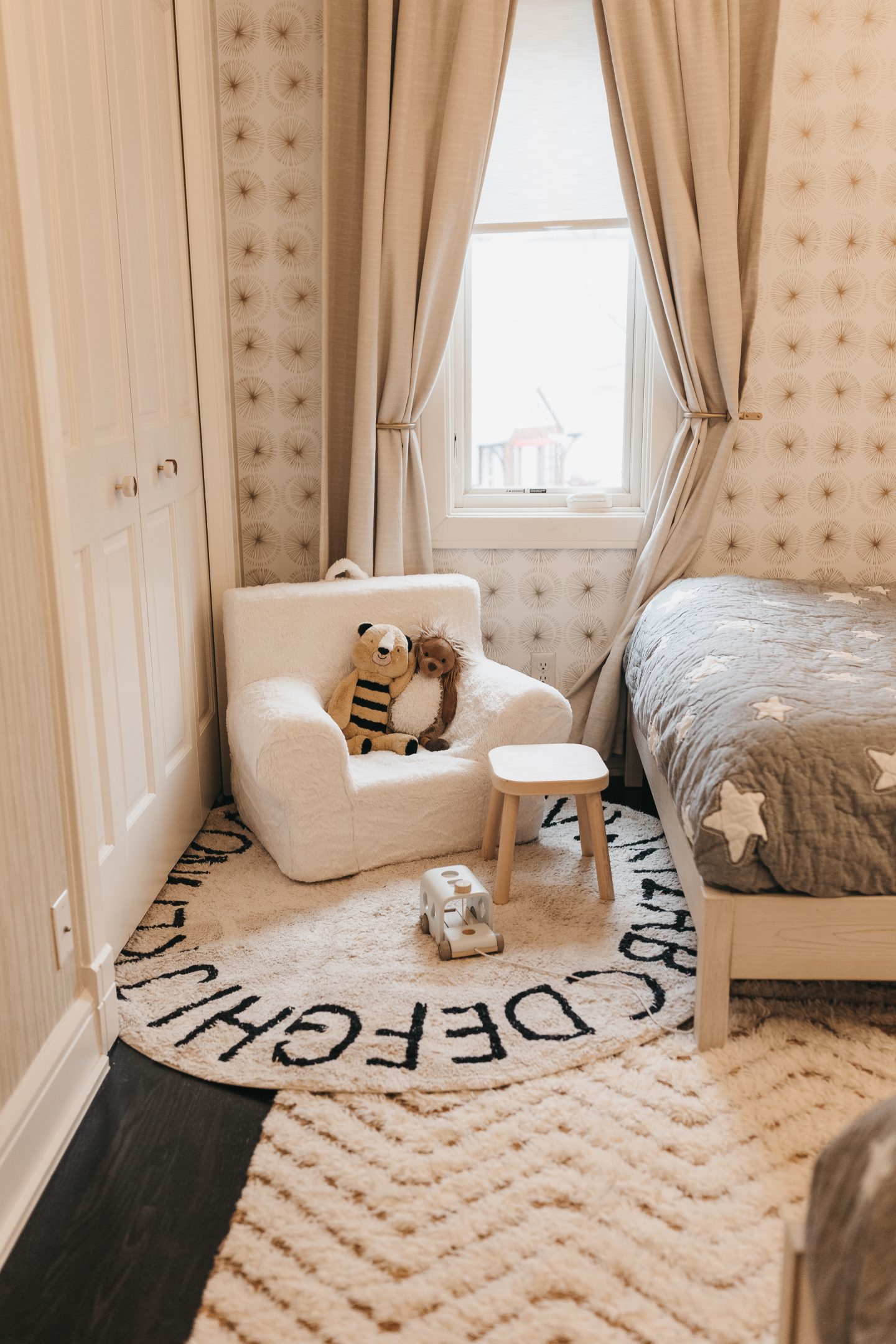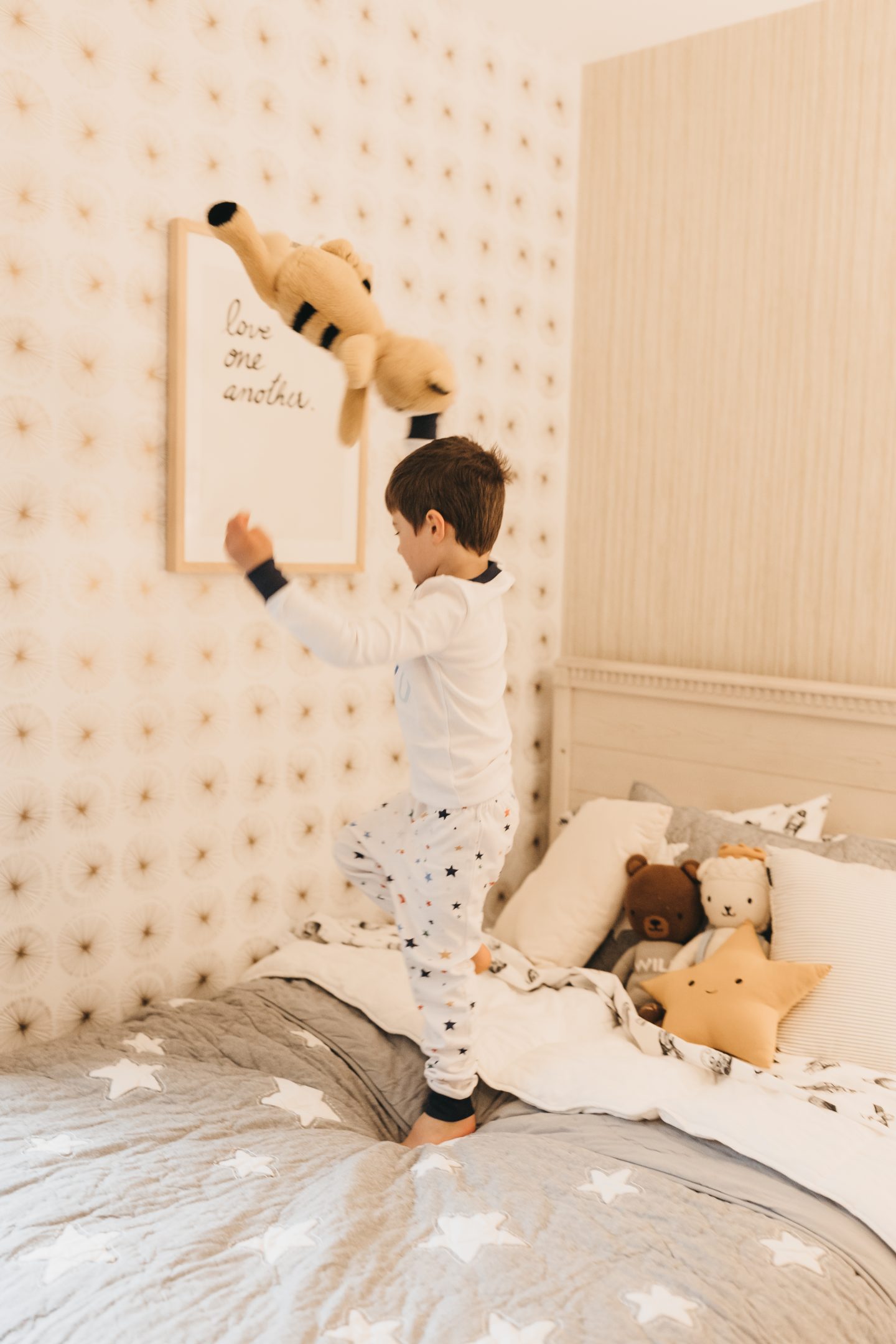 Pottery Barn Kids is on a mission to make our world a better place, one piece of furniture at a time. For the whole month of April, PBK is partnering with the Arbor Day Foundation to plant one tree for every dollar donated & all year long; for every piece of indoor furniture purchased, PBK will plant a tree with a goal of 6 million trees in 2023.
Your purchase gives our kids cleaner water, purer air, and healthier living worldwide. PBK gives us thoughtfully crafted products that contribute to healthier homes and happier kids.
I am so honored to partner with PBK for this $500 giveaway! Visit my post on Instagram for details on how to enter this fantastic opportunity.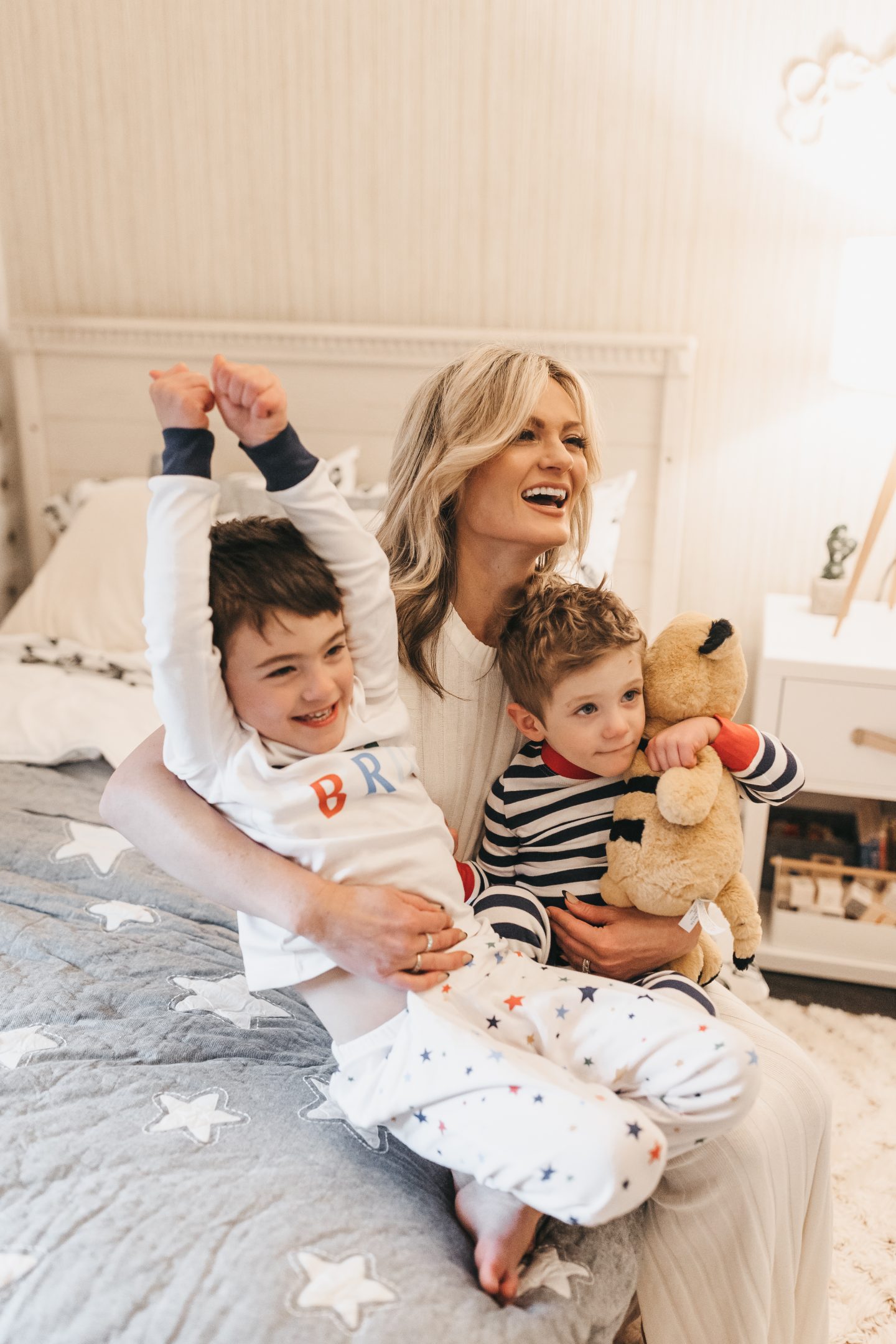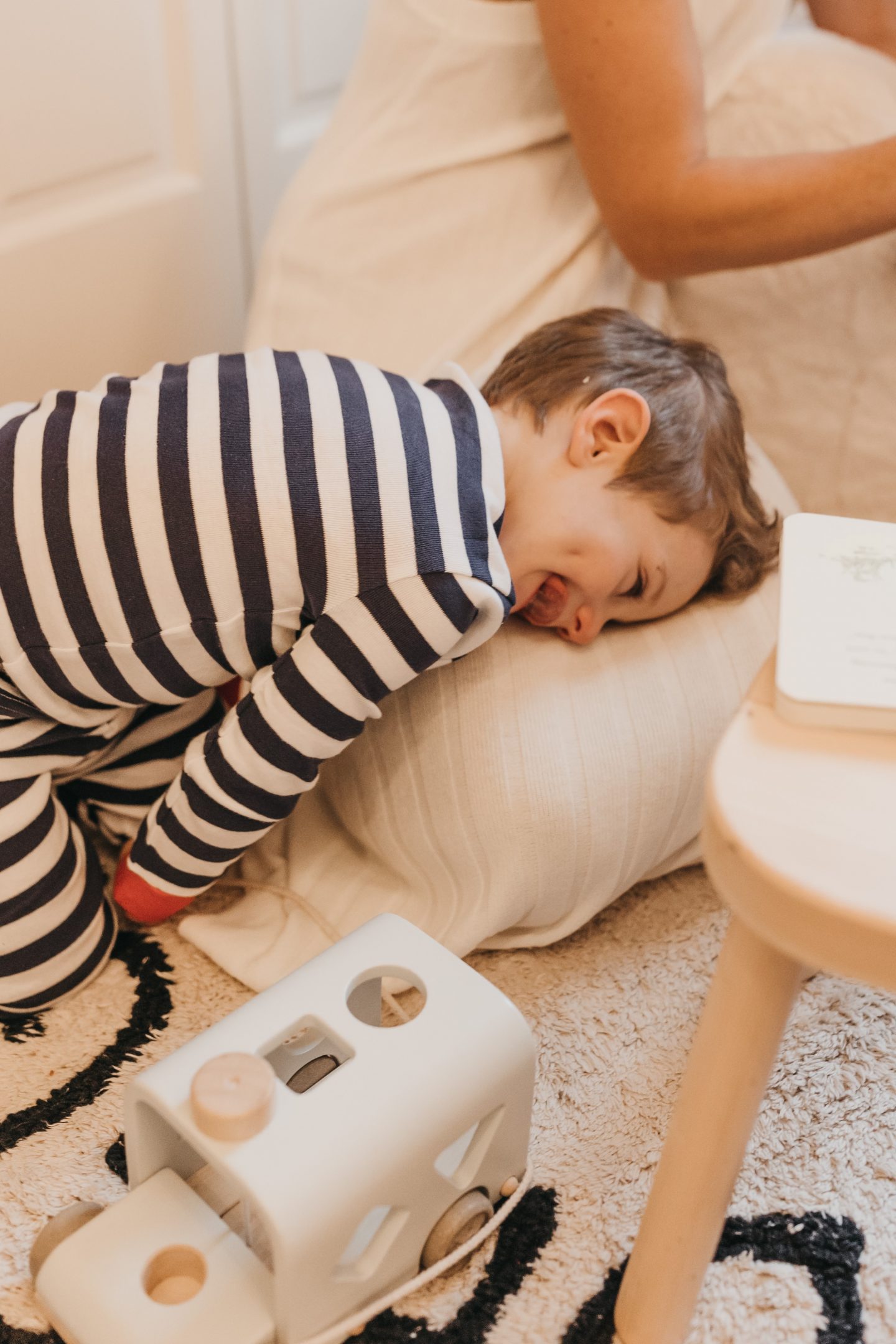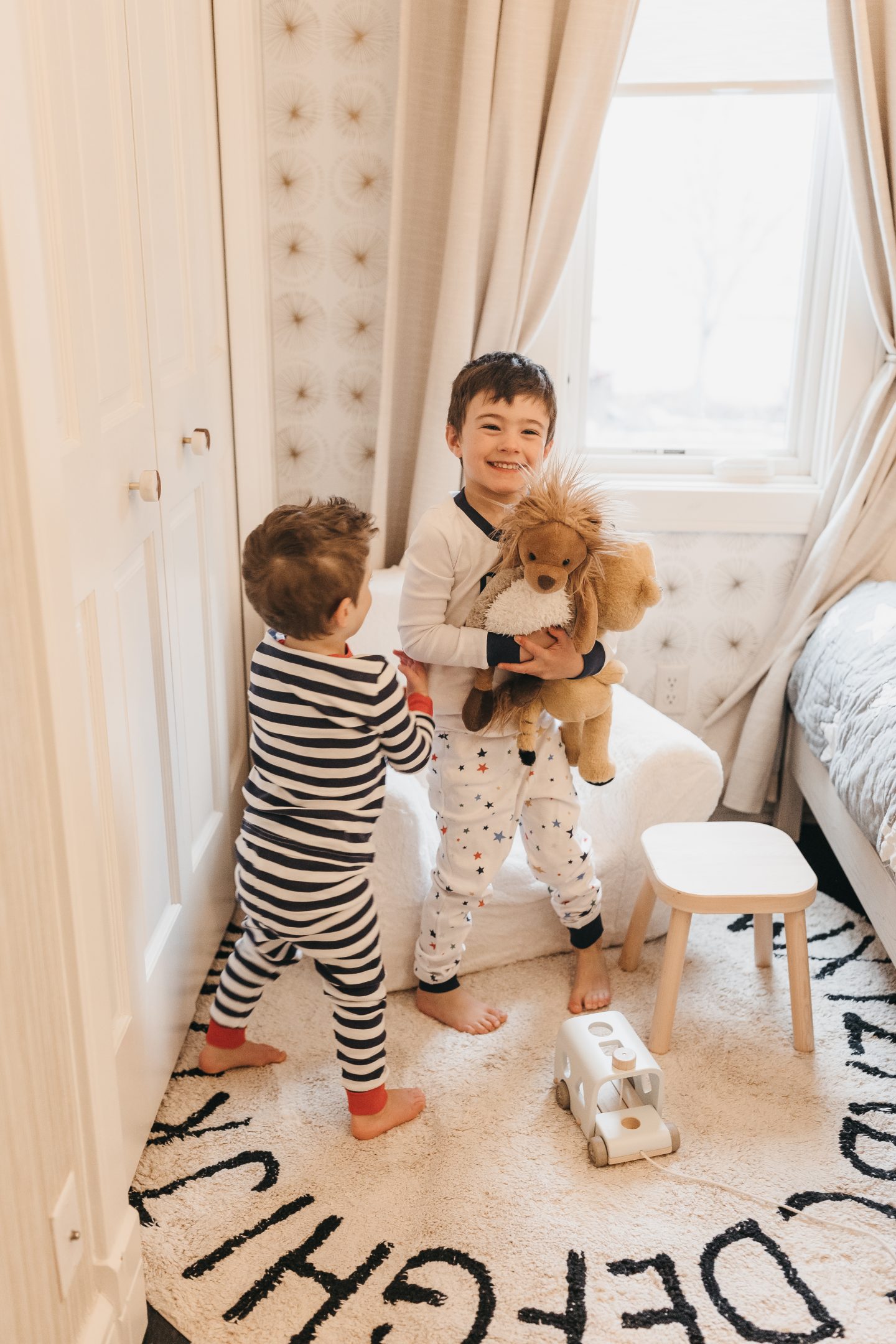 I am sharing a recent refresh of the boy's bedroom with you for some spring inspiration! These most darling images capture the joy this space brings day in and day out. Thank you, Morgan.
We are all obsessed with our new glow-in-the-dark sheets! We can't wait to show our friends when they come over and visit. Leo loves astronauts, so this was a win-win. Also, our new quilts glow in the dark. Stars are so classic, and they fit in perfectly.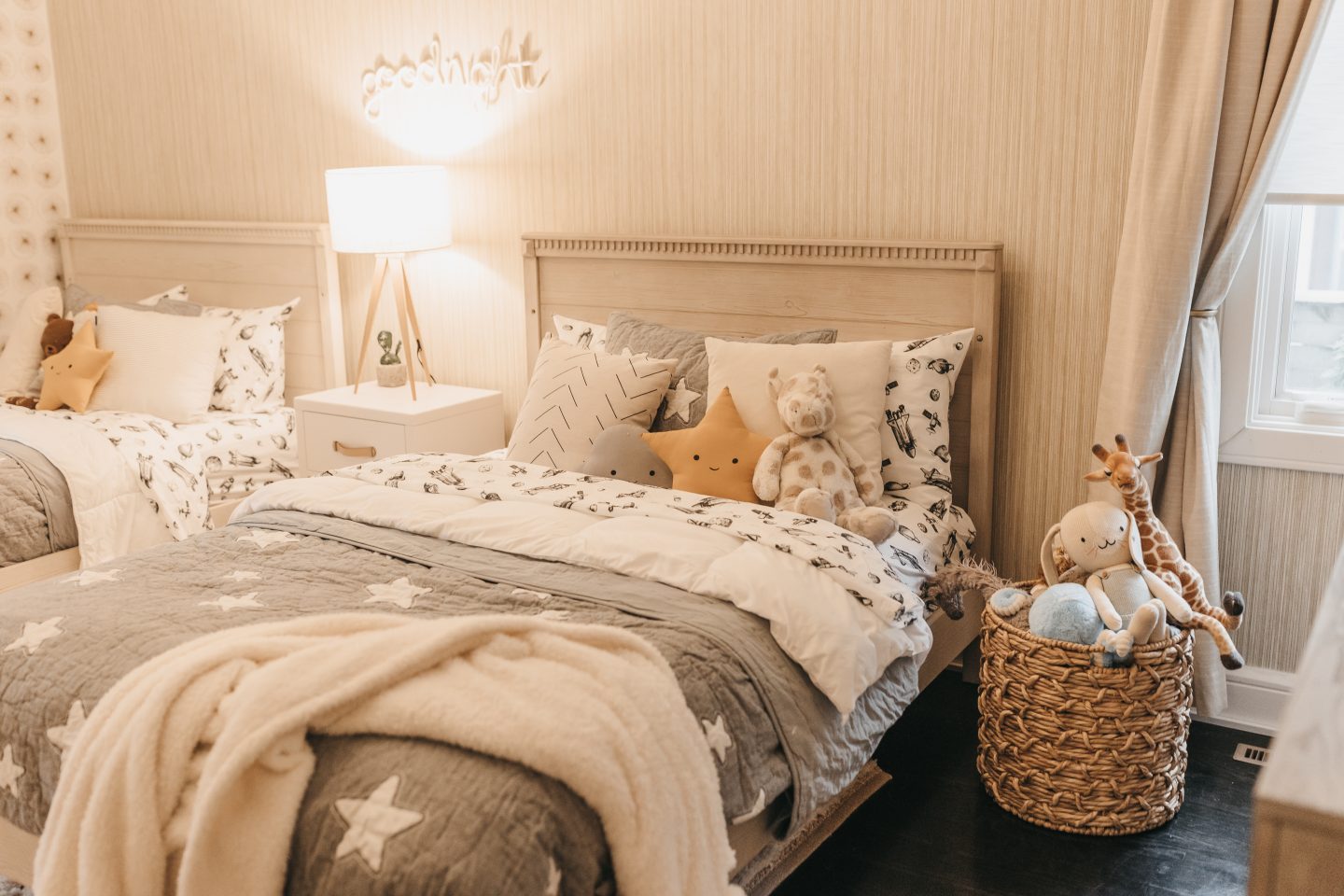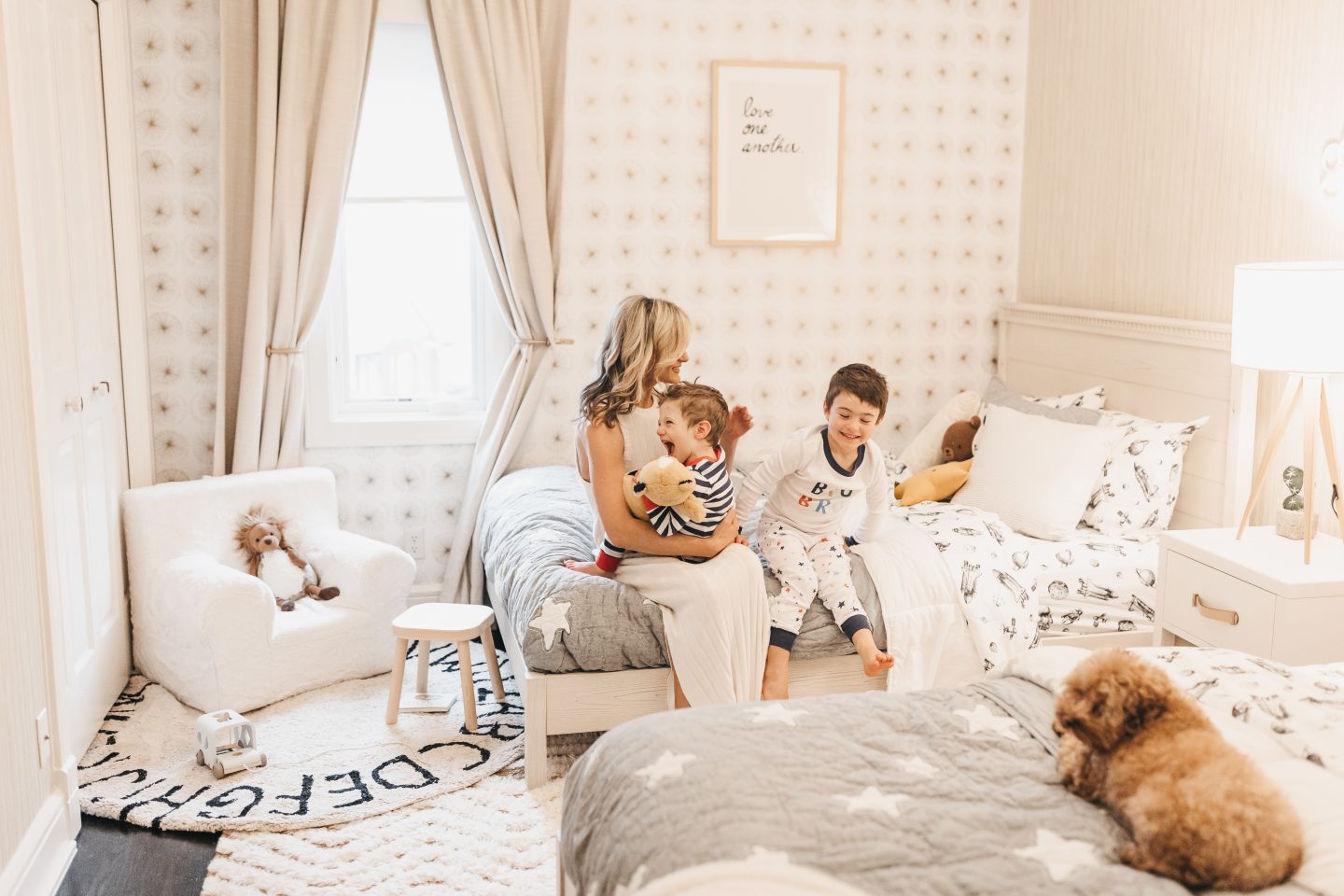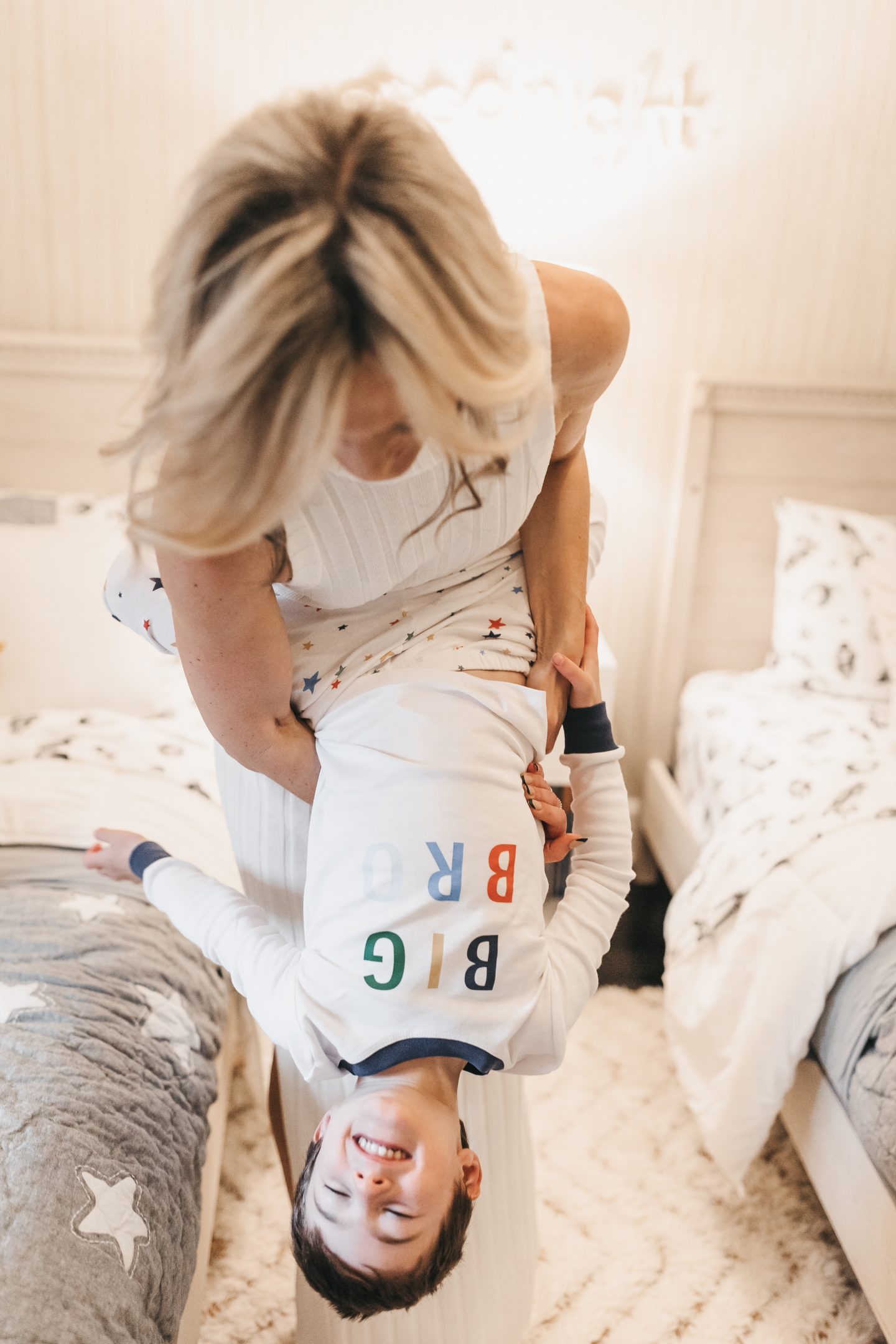 Keeping this space light and neutral, and calming was the overall goal. I adore the textures in this space, the rugs, wood, art, and the newest addition of Leo's reading chair. If you need a gift idea, these are darling.
He loves his books, his blocks, and all of his trucks. His room has become a significant part of our home.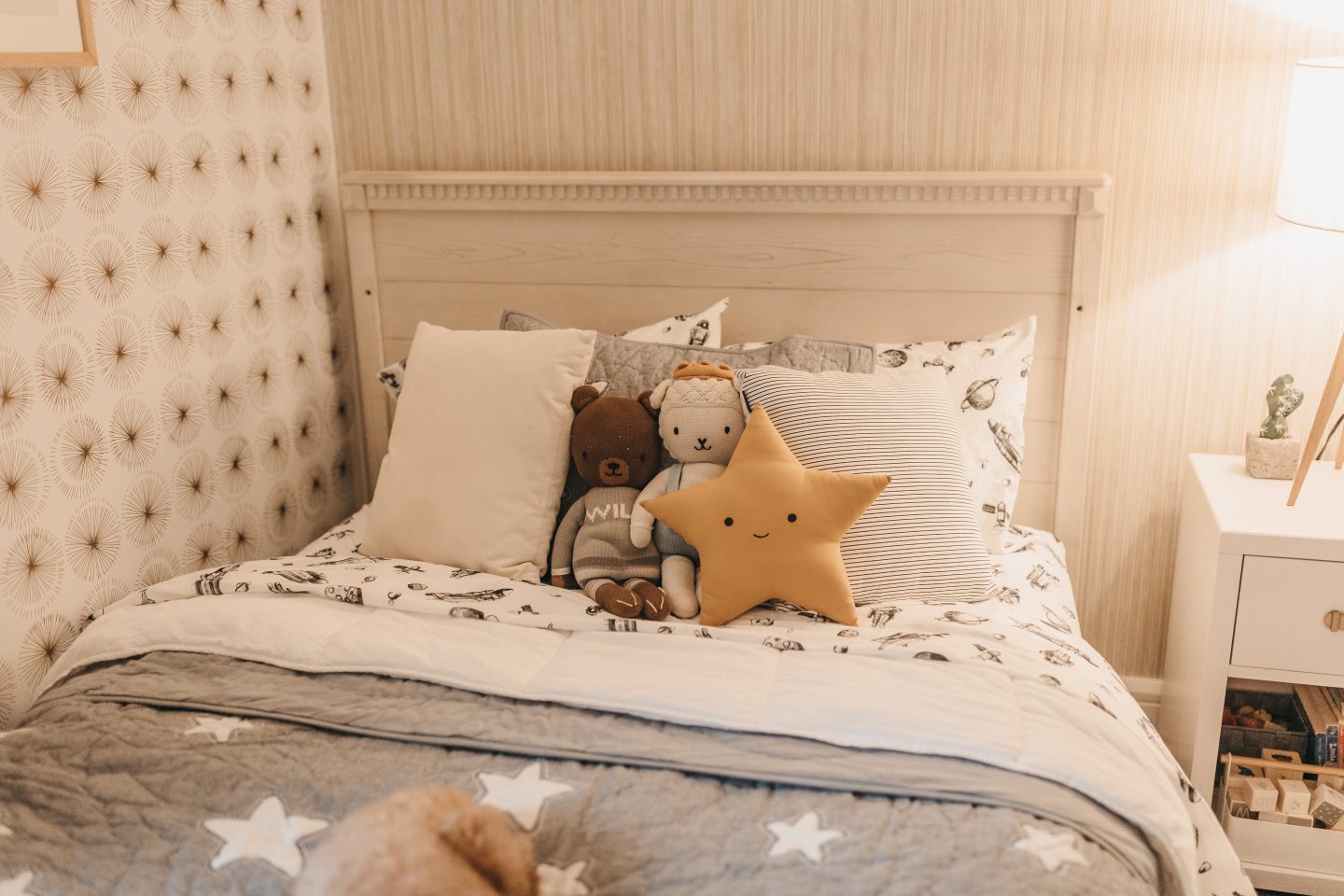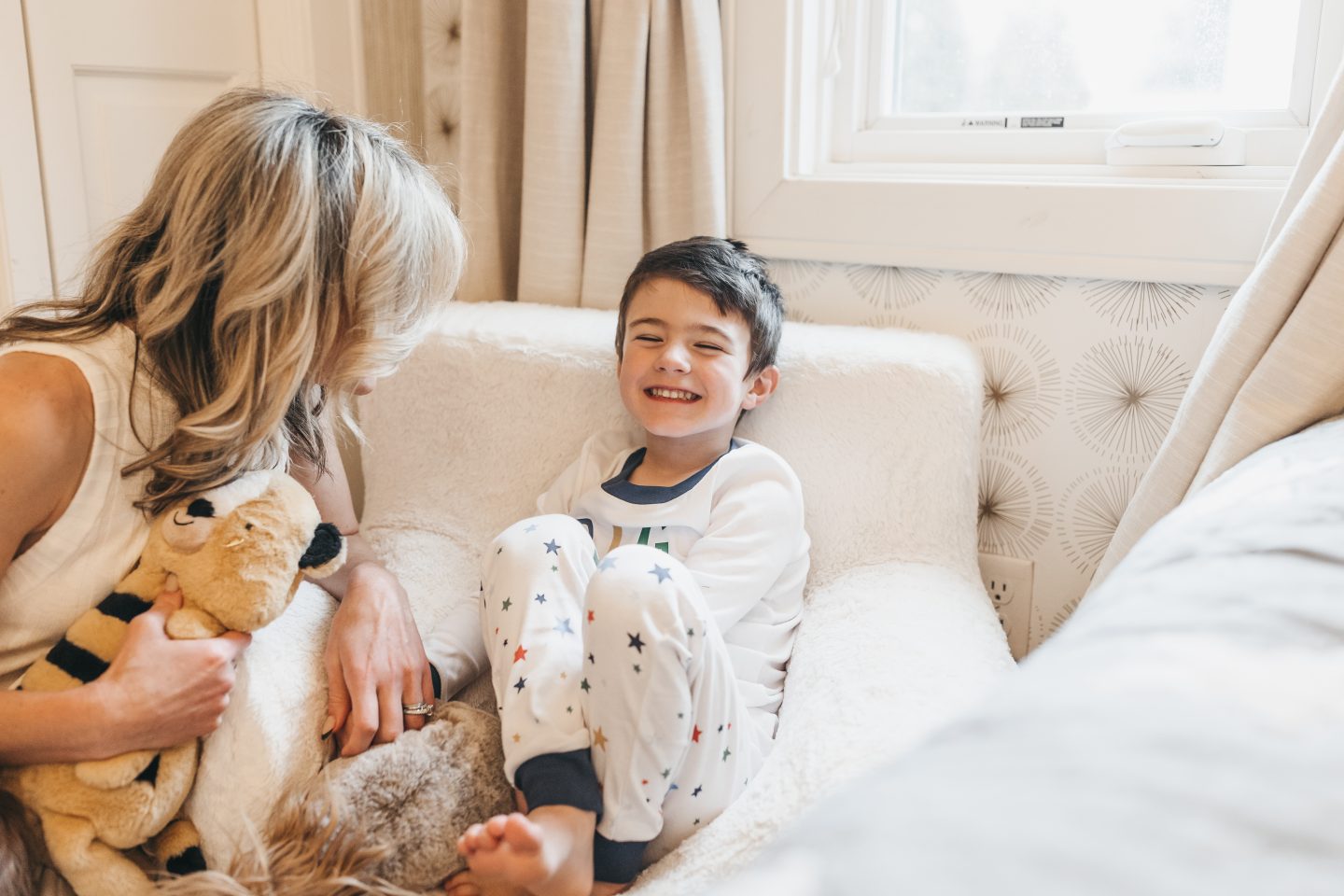 Part of me will always walk into this room and envision a baby crib and my tiny little Leo doing tummy time. I wish those days lasted longer. I love knowing that this bed is his crib. I might send them both off to college with these beds!
Stay tuned as there are many fun projects ahead for this crew. I can't wait to show you what I'm up to for spring.
Thank you for being here,
Tamara