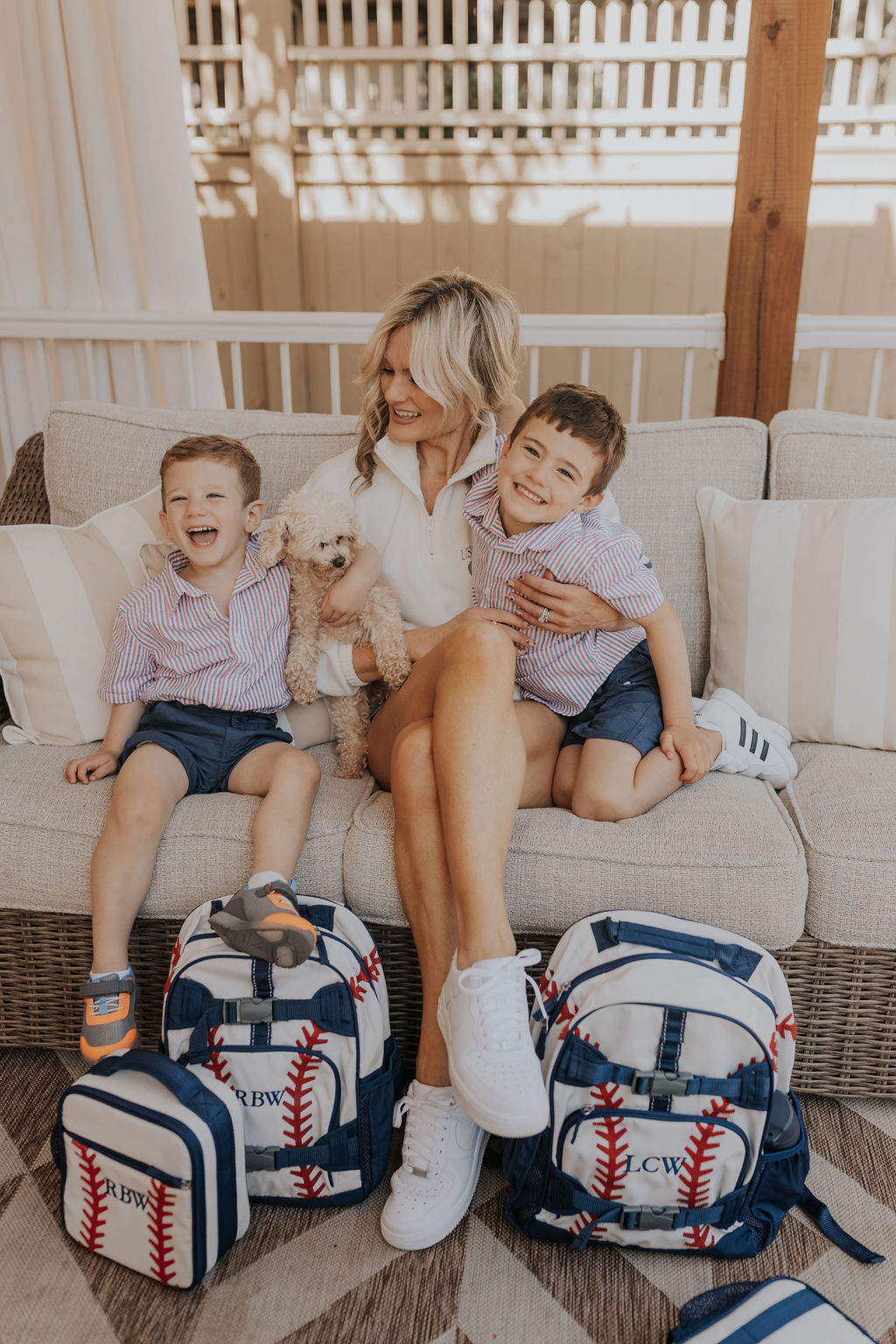 Back to school is sneaking up faster than I can believe! It is even harder to believe that both of my sweet kiddos will attend preschool this year. Can we all agree that it went too fast? Who thinks I'm going to sit in my car and have a good cry after drop-off?

If you are new here, it won't take long to notice we are big fans of Pottery Barn Kids. In particular, their back-to-school selection and the backpack options this season are absolutely everything.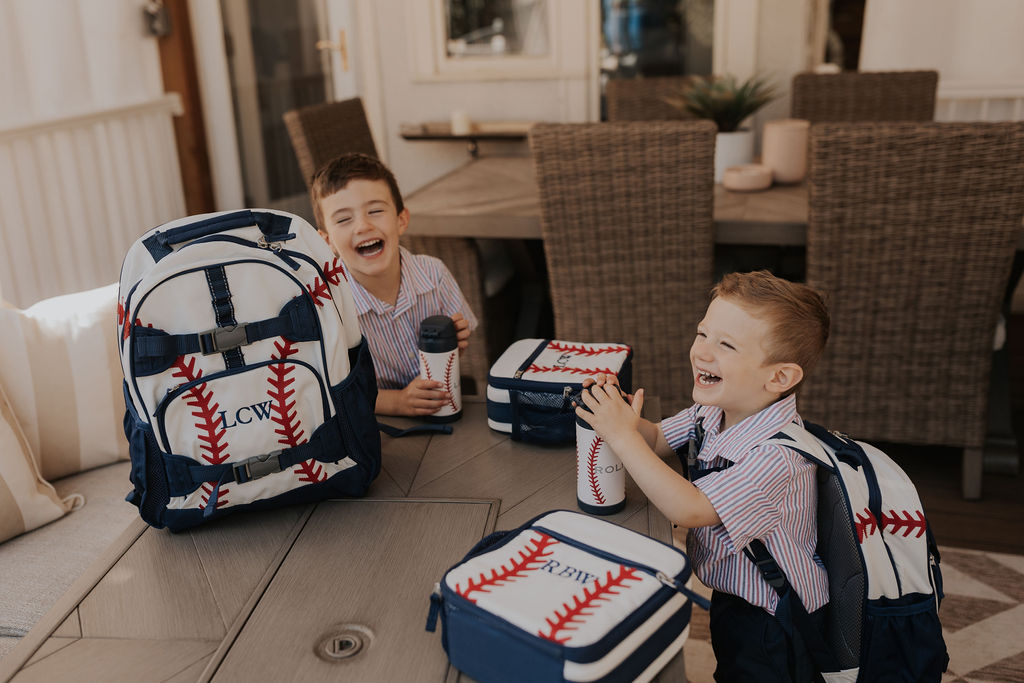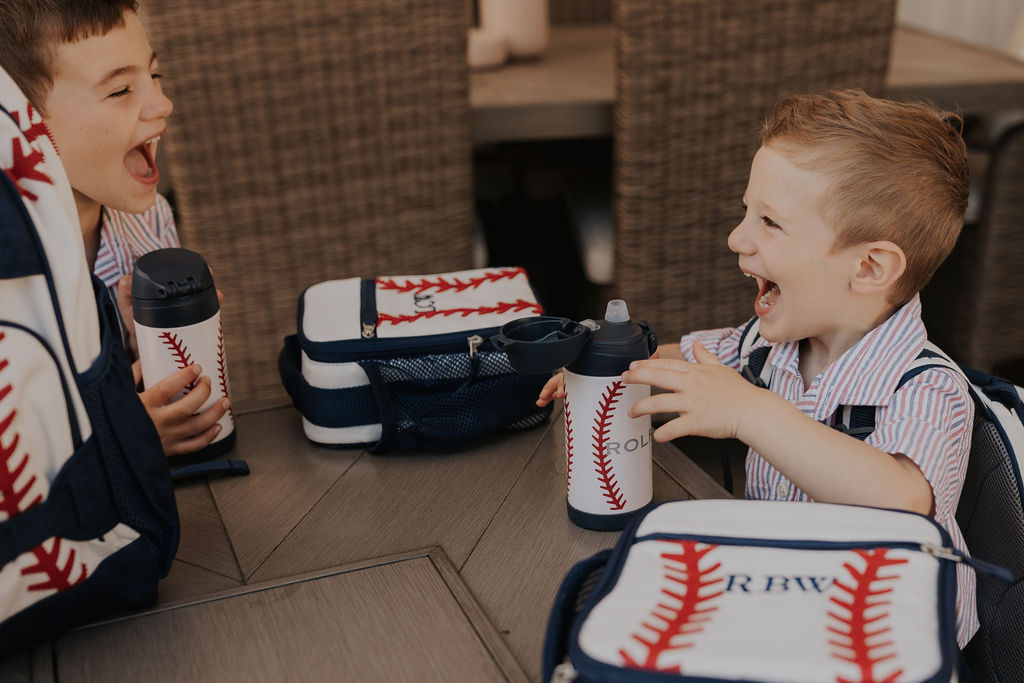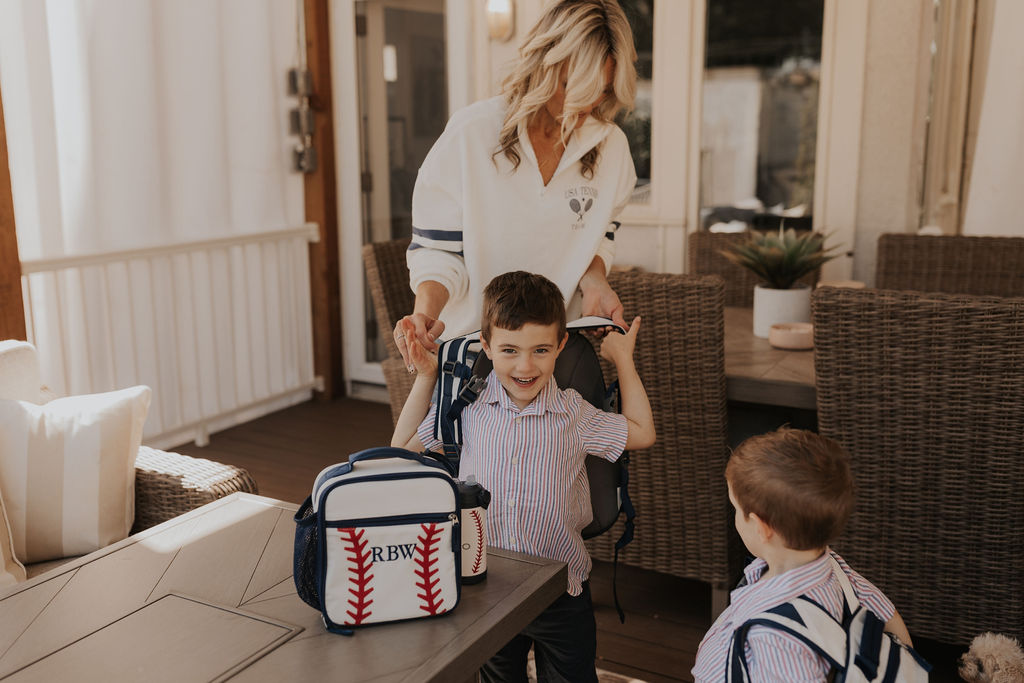 I let the boys pick their styles, and they both went with these handsome baseball backpacks and matching lunchboxes.
You can imagine their dad is most excited, especially since the colors are classic and coordinate perfectly with our lovely Minnesota Twins. So it was a win all around!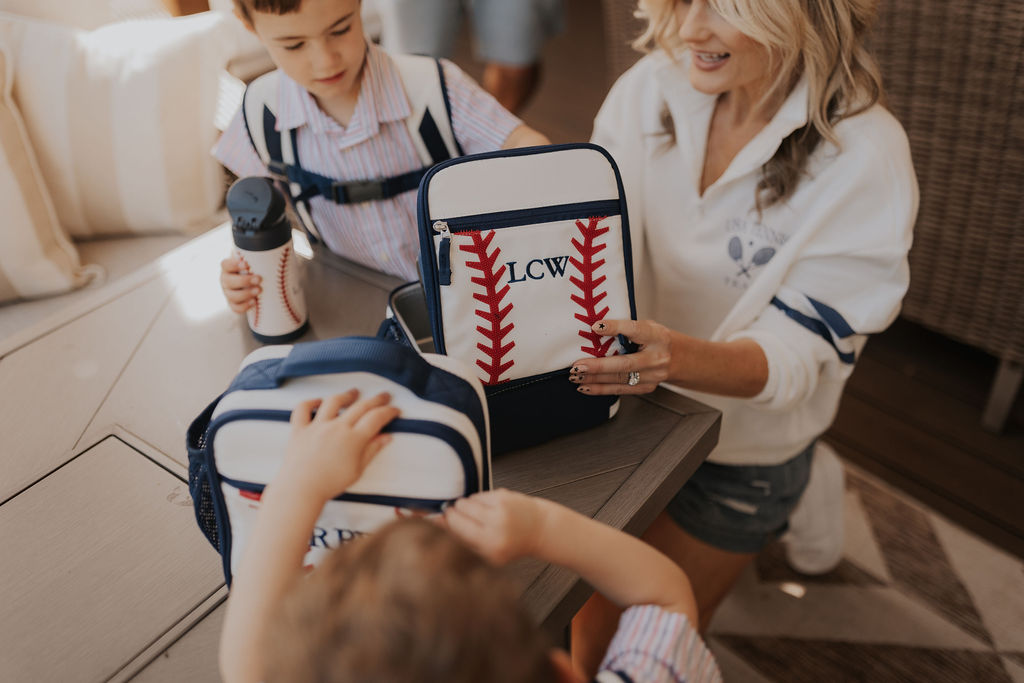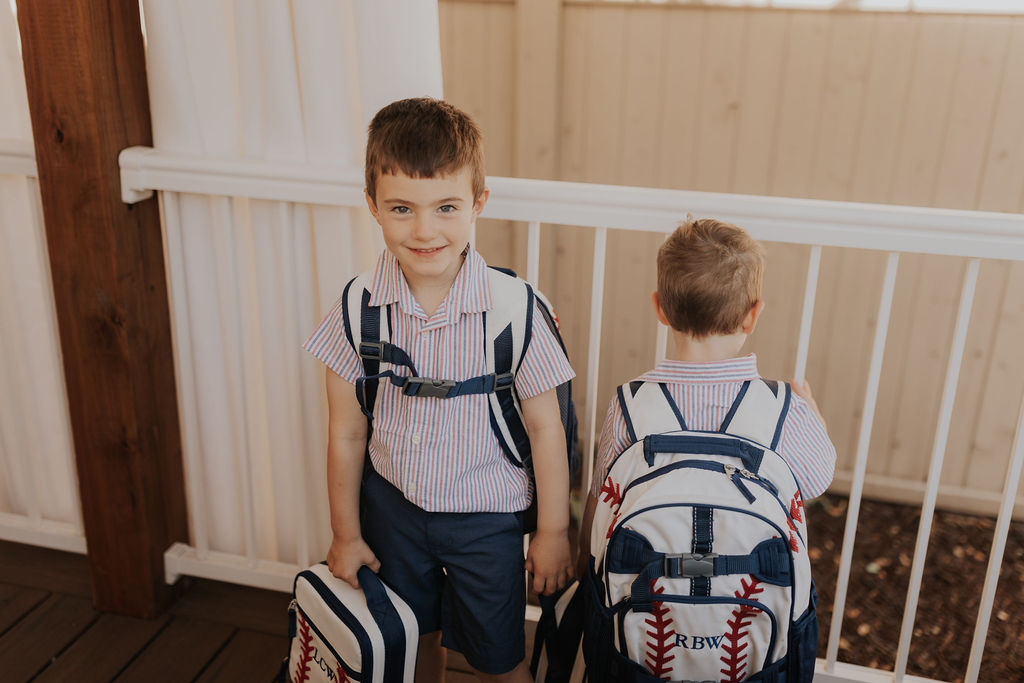 The personalization of the water bottle is by far my favorite part. The boys are so close in age and love many of the same things, so keeping them organized with the monogramming is a huge help! It's also super helpful for the school to have their items already labeled.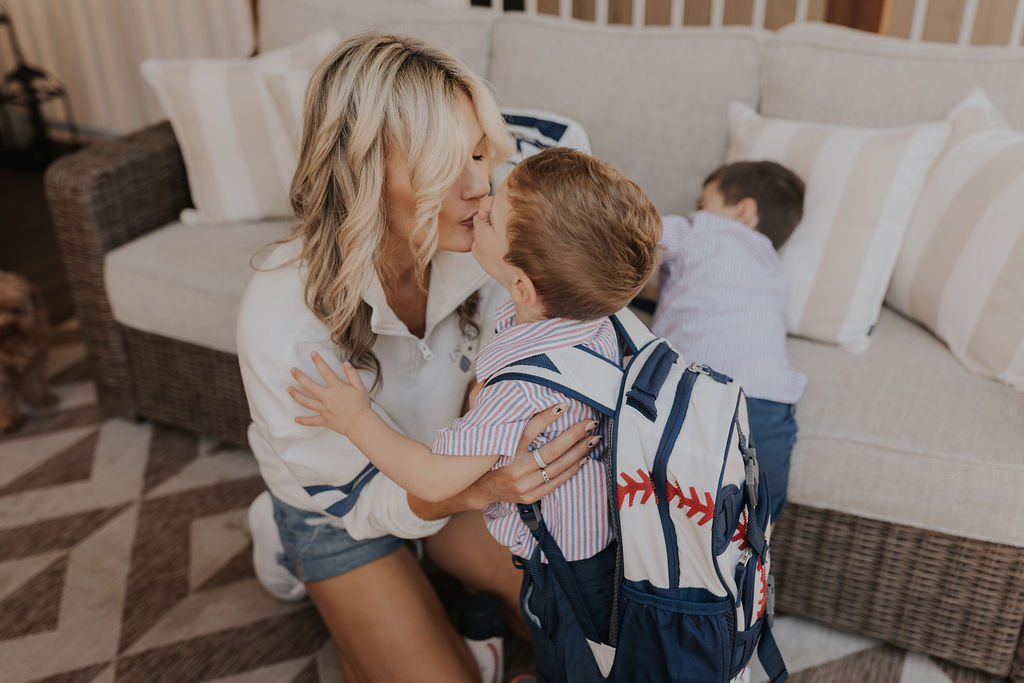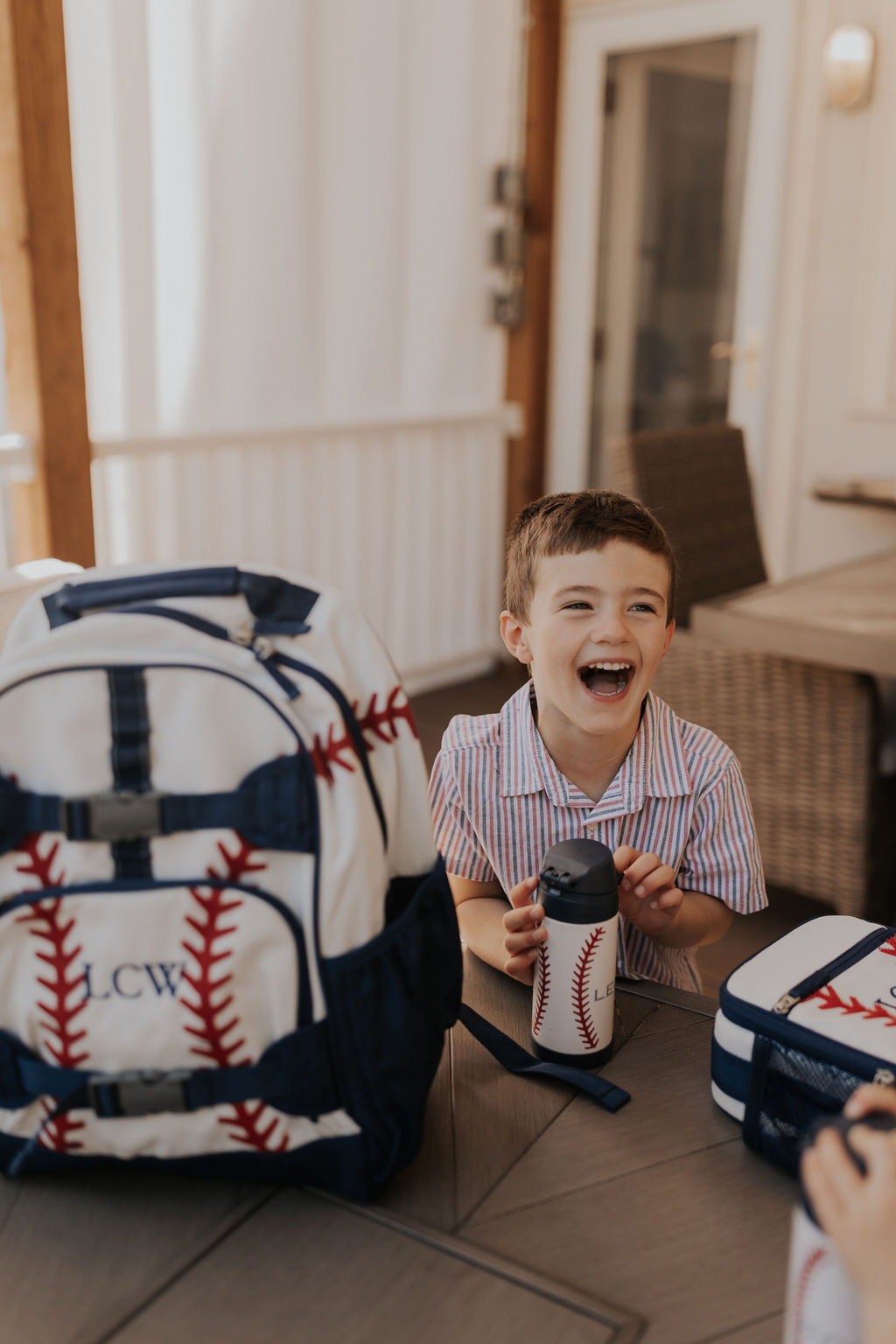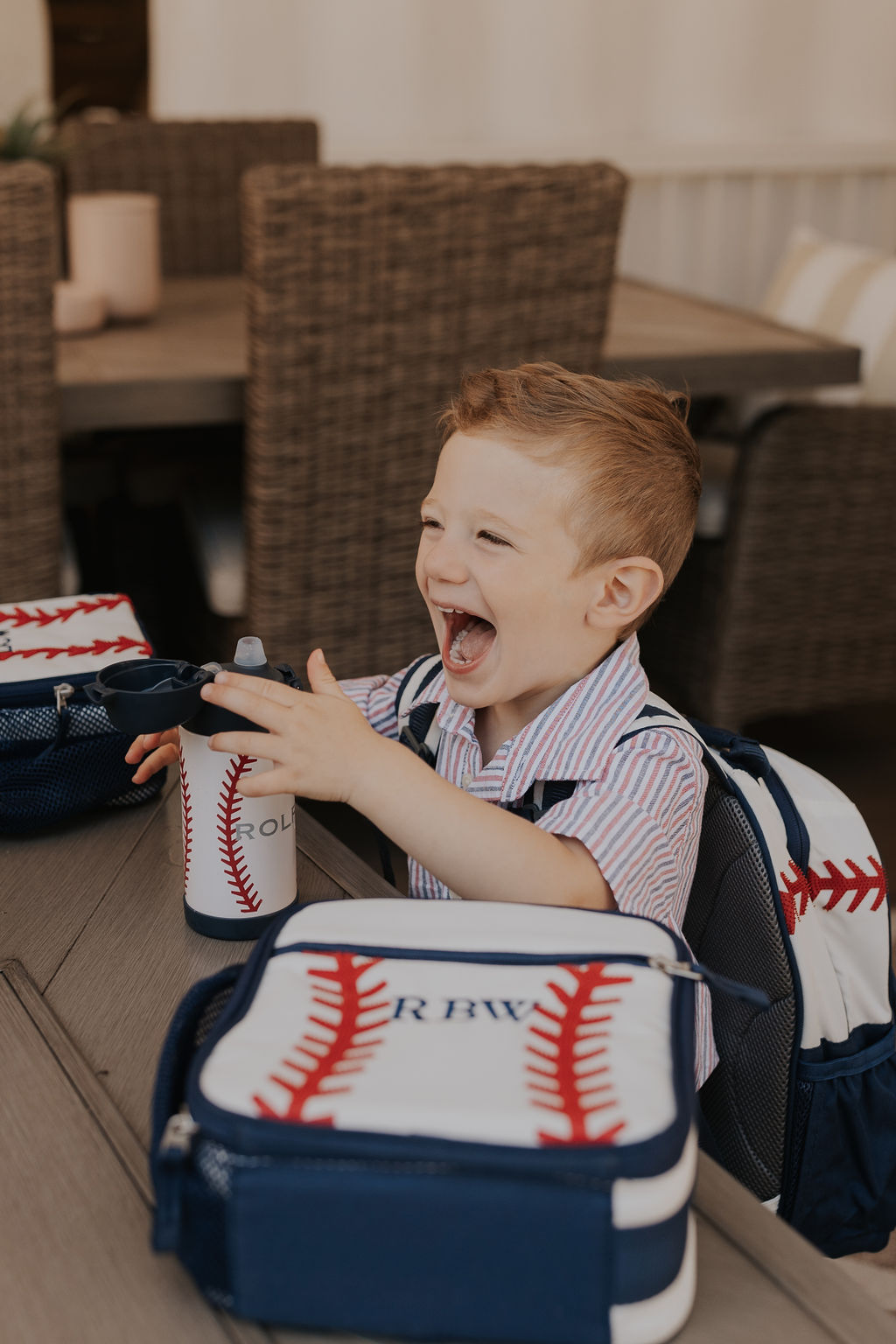 I chose the large backpack for Leo and the medium for Rolf, which are perfect sizes. Leo needs to cram a lot of winter gear in his, so the bigger, the better!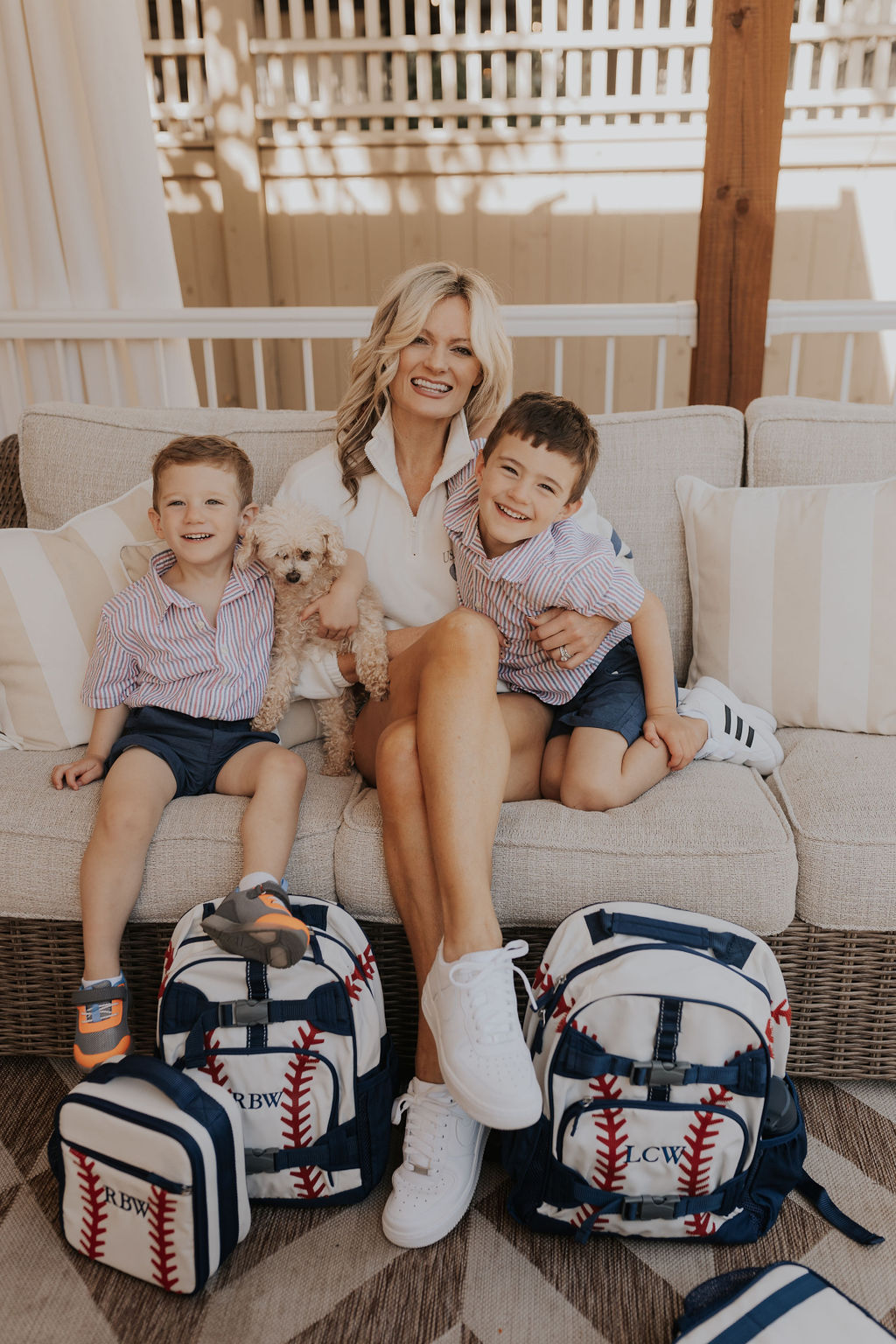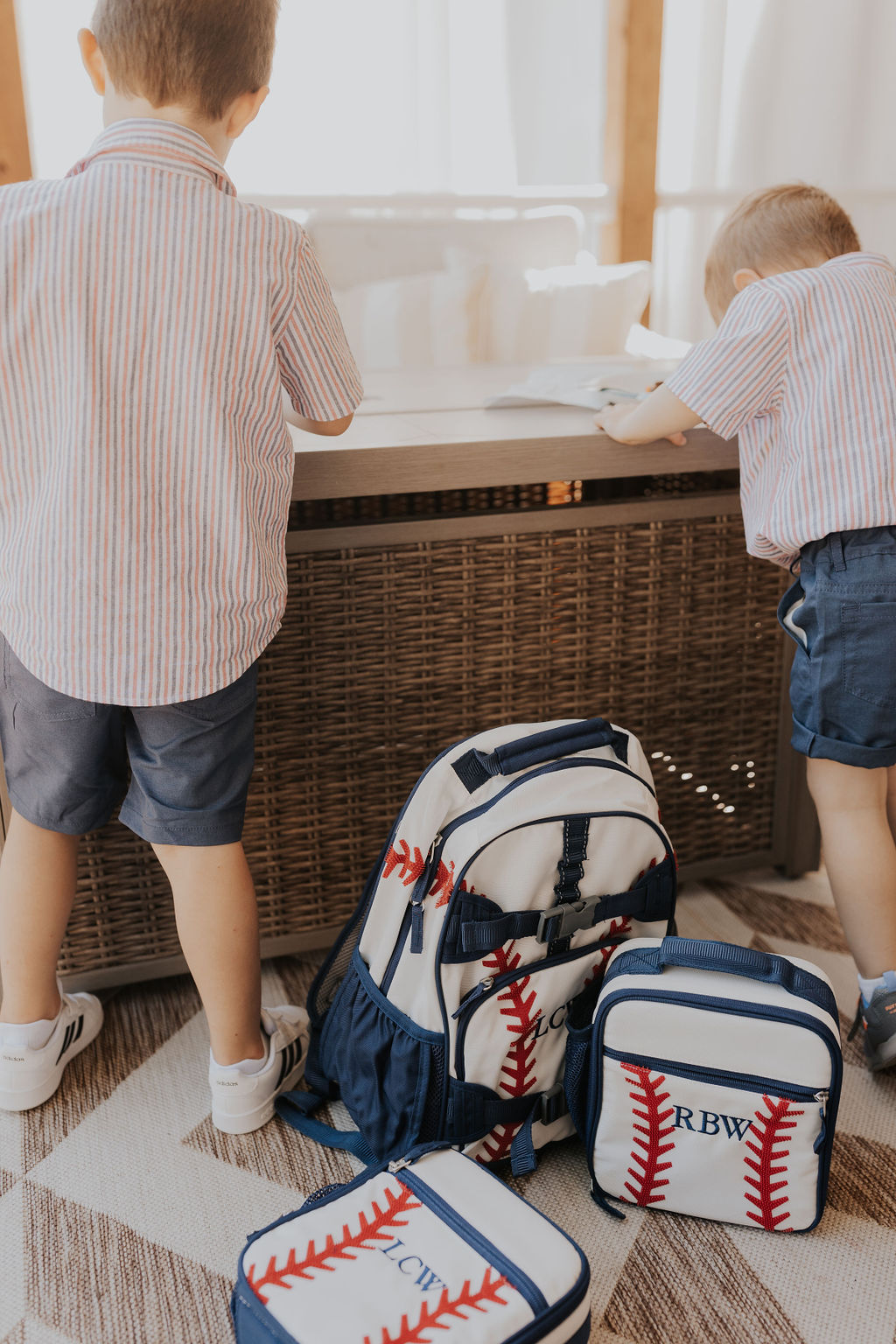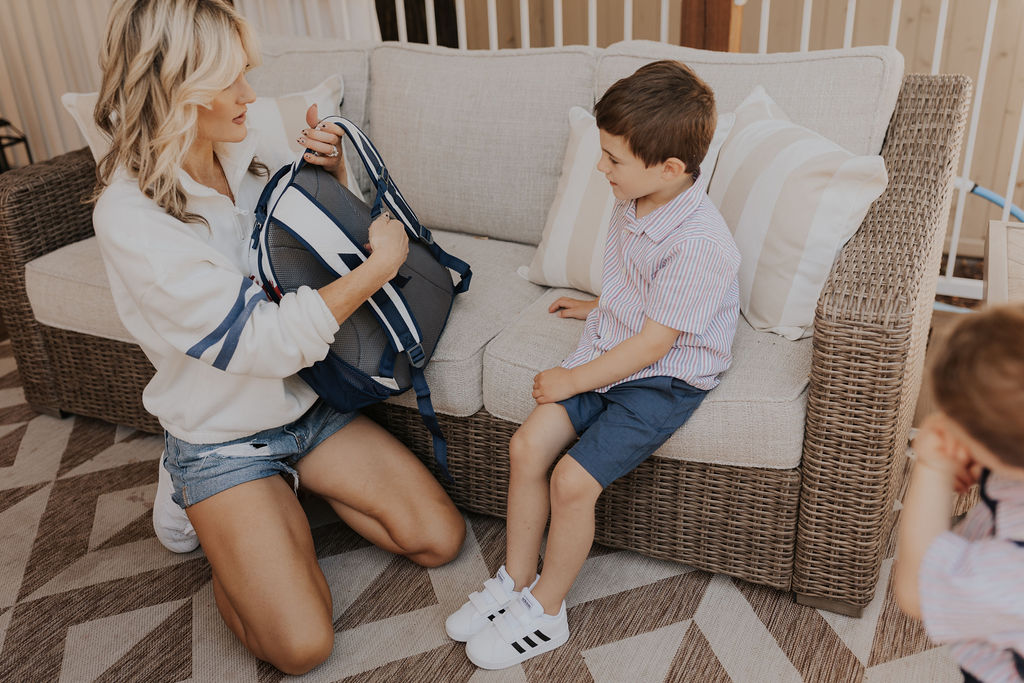 I also grabbed a few bento boxes and utensils for their lunches, and I can't wait to use them this fall. Feels so lovely knowing we have one less item to check off our list for preschool with the backpacks handled.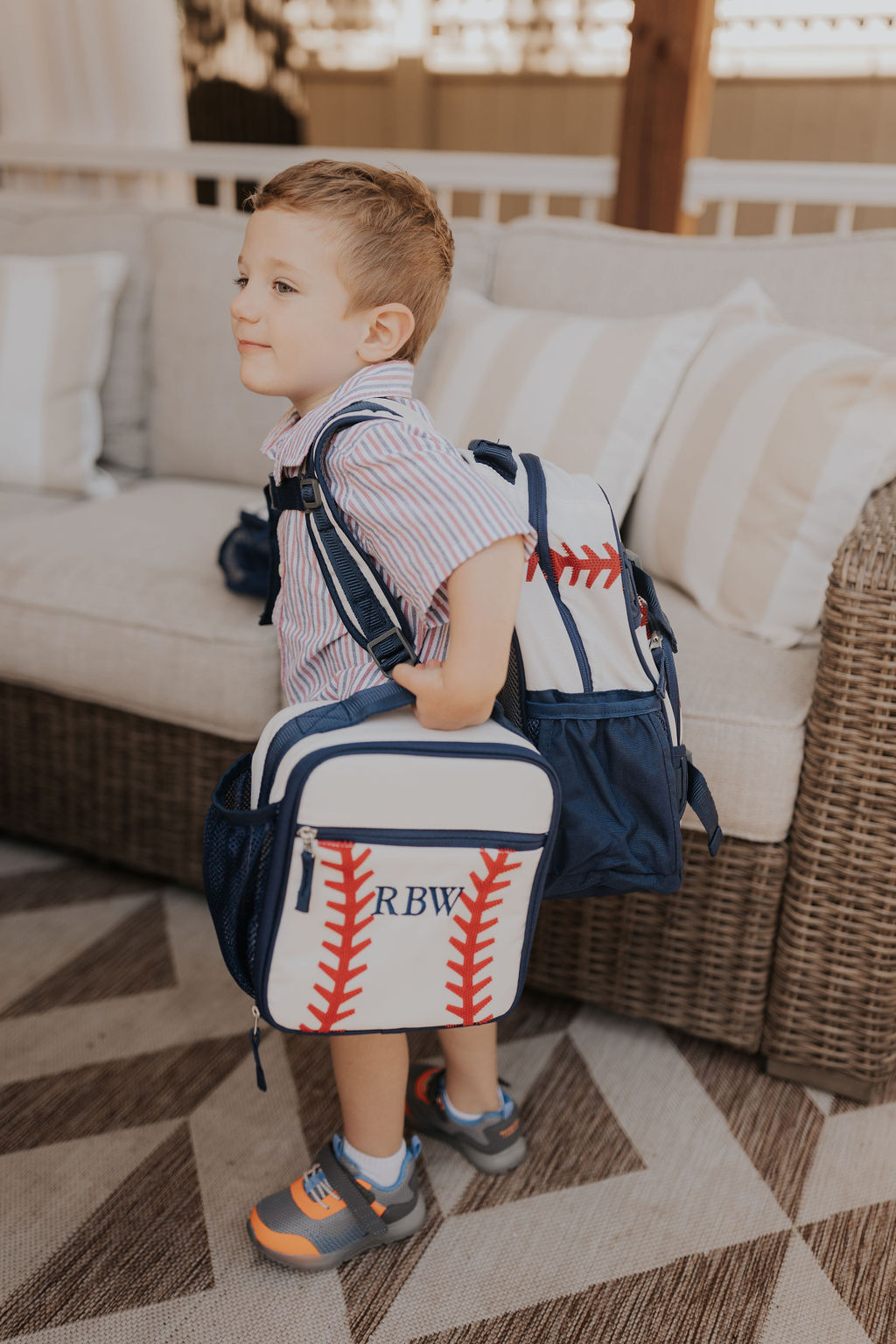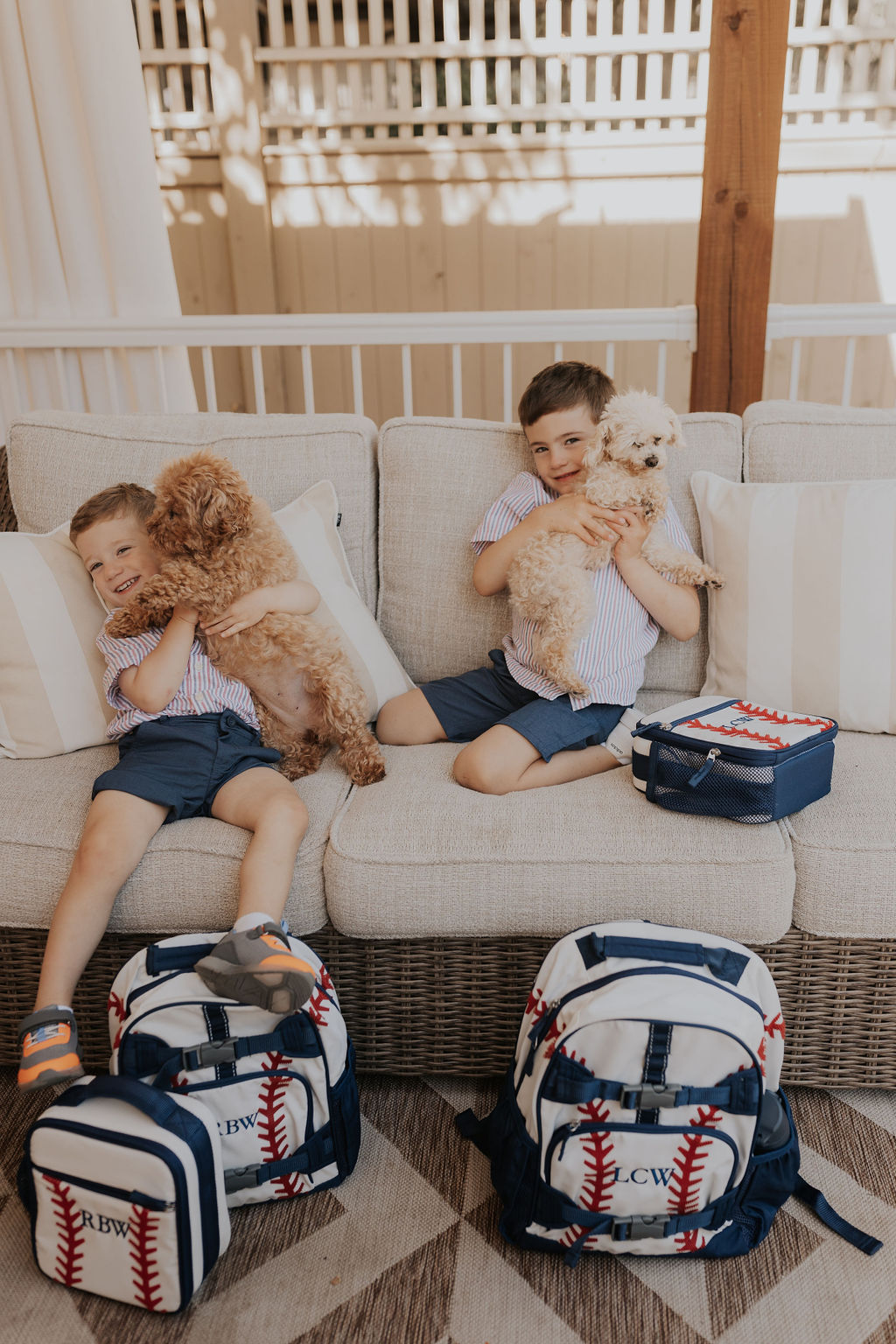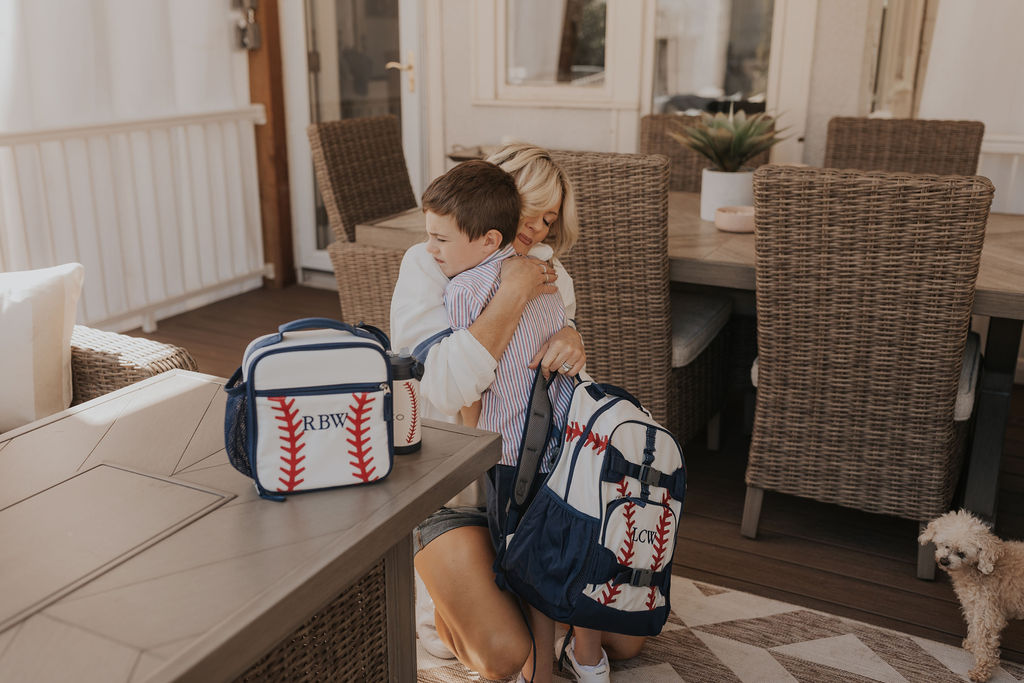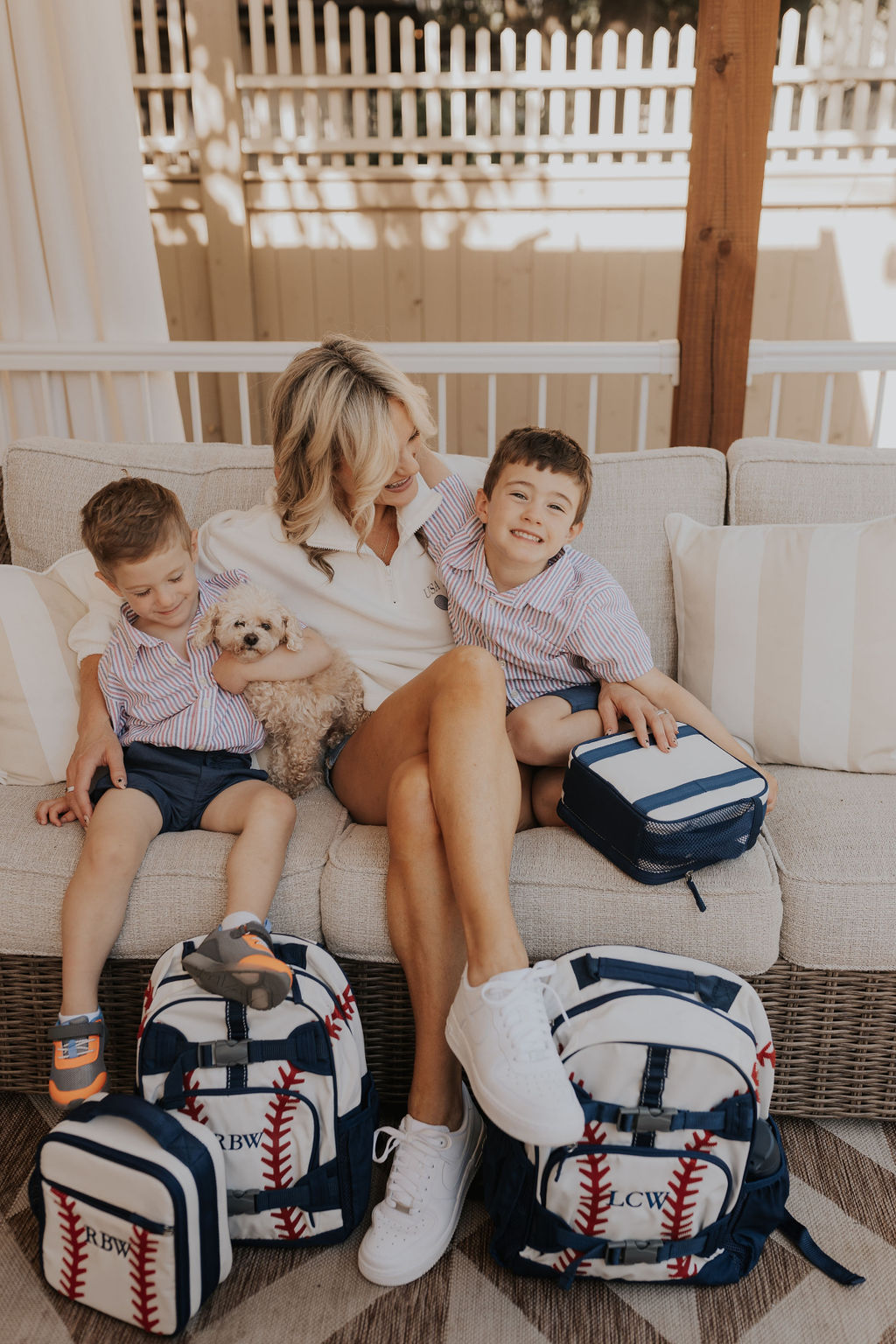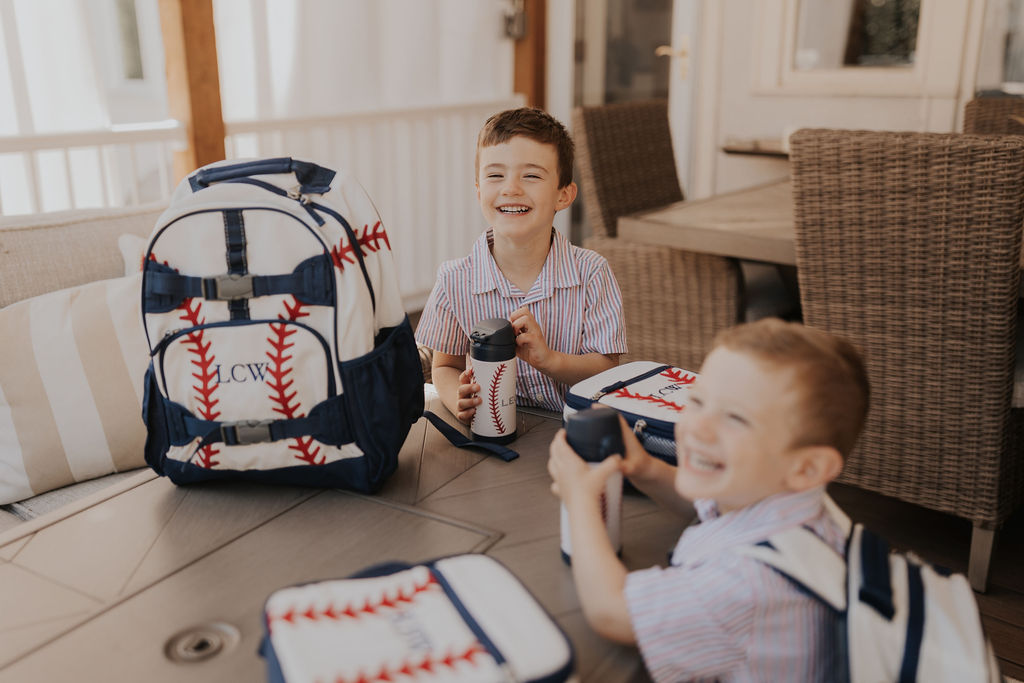 Can you even handle Rolf with that lunchbox! He is so proud. He has tried to sneak into Leo's classroom multiple times, so I know he is excited about a school adventure of his own. Giving him his backpack makes it feel official. Check on me in September, folks.
Thank you to Pottery Barn Kids for always being such an excellent partner! Happy Back to School, friends.
Tamara