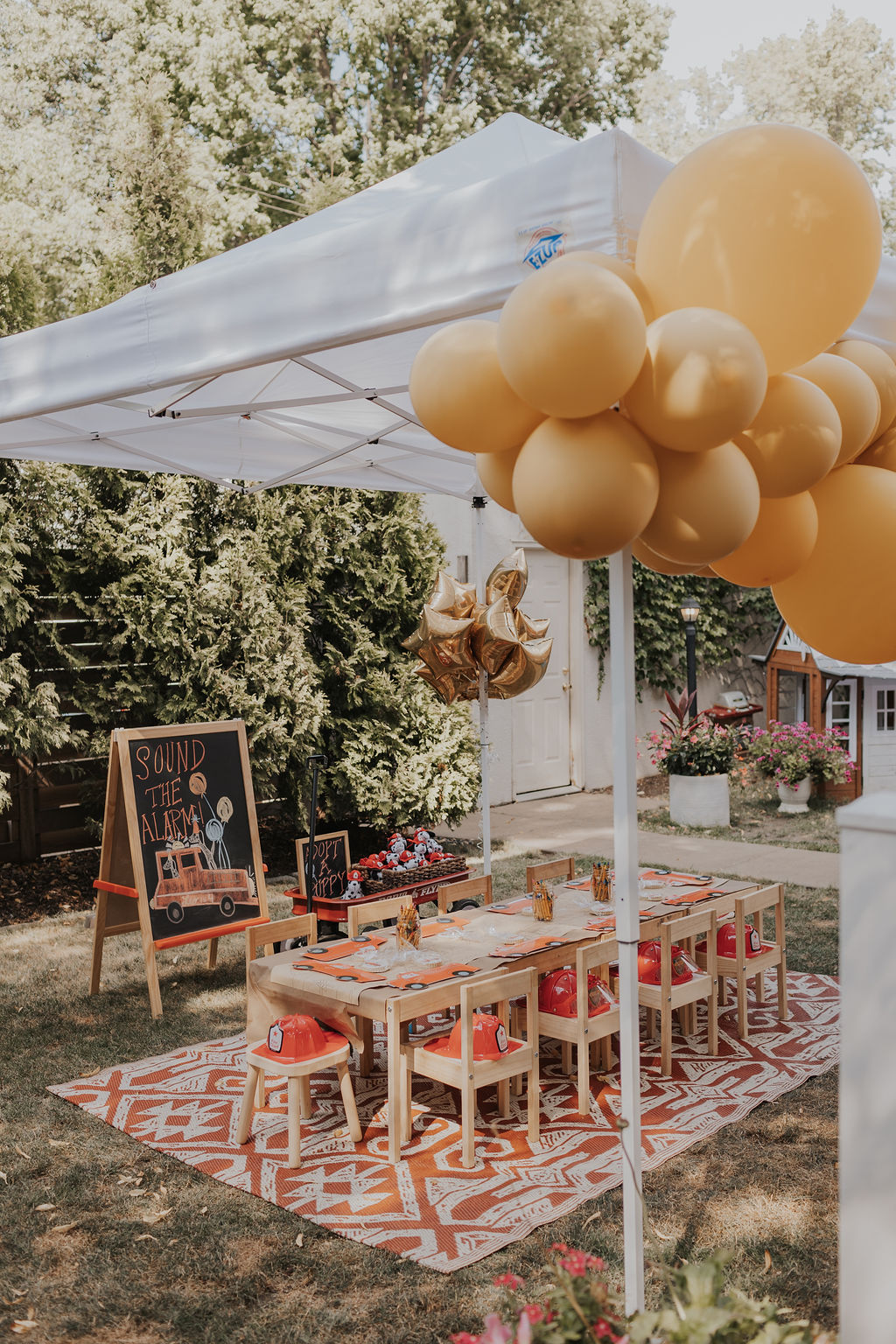 Four years old! I cannot believe I was holding this little boy in my arms four years ago and watching his every move while thinking, how am I a mom? These last four years have given me a new purpose, a fresh outlook on being a parent, and stretched me in ways I never knew possible. Ironically I find myself already missing the tiniest things! When Leo asked me for a fire engine party in March! I knew we had to make it happen for our guy.

For those who have been around since the beginning, you might remember my previous life was wedding and event planning! A small piece of me will always miss those days, but planning parties for my children is one of my favorite things in the world!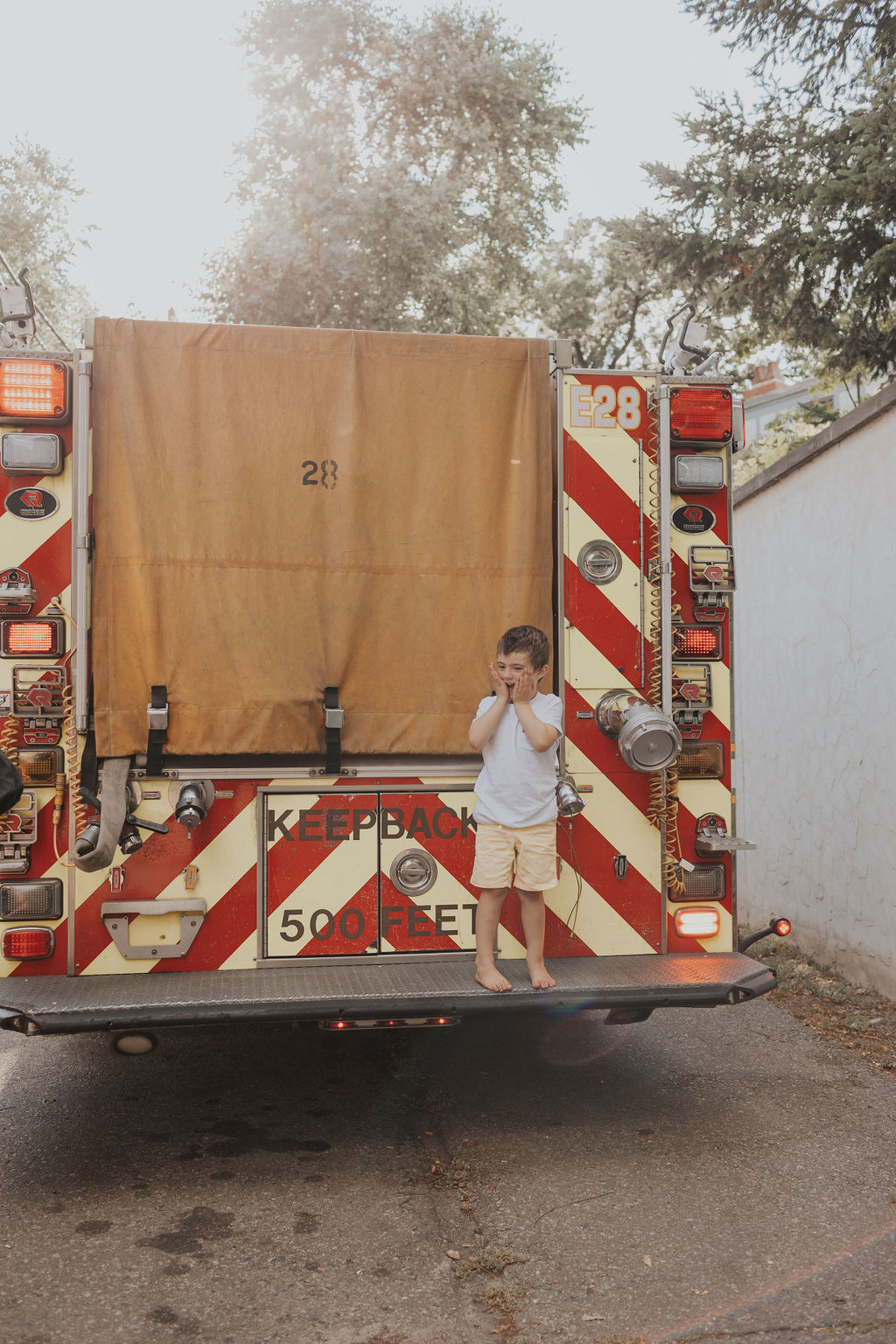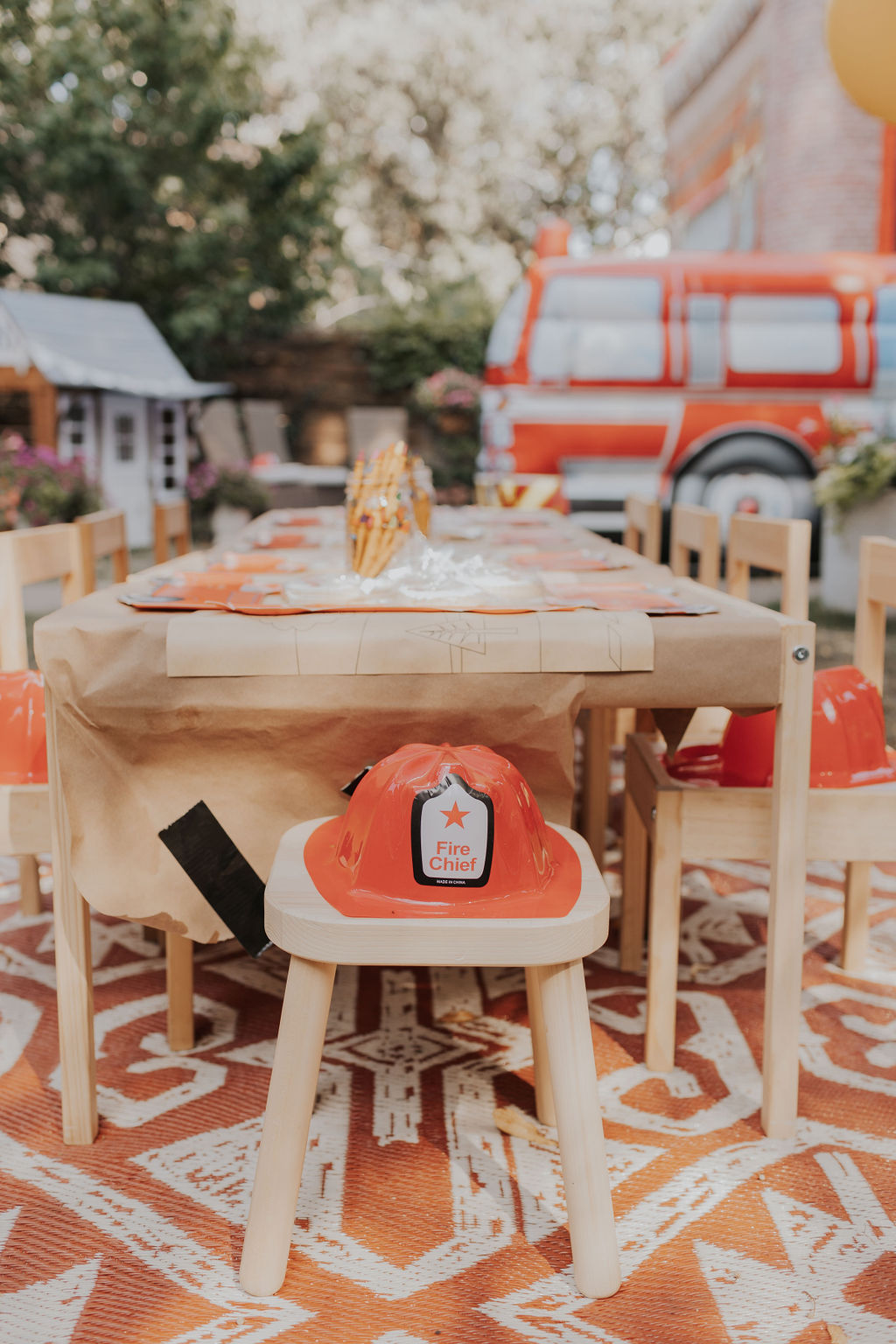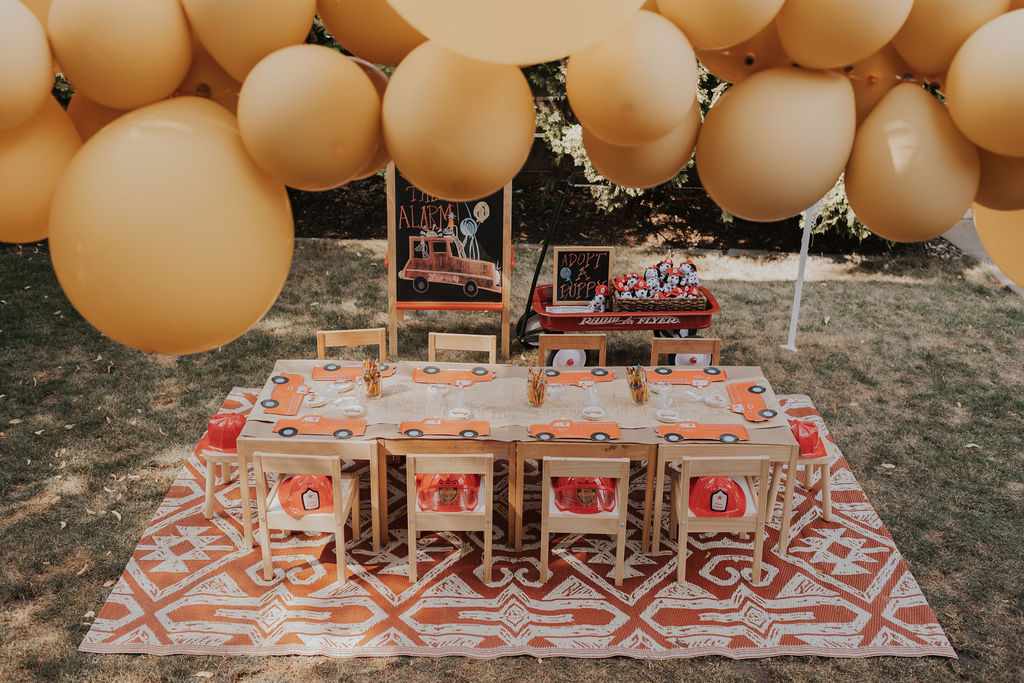 I do realize it won't be long before Leo realizes he can have a Paw Patrol birthday theme. So, while I can, I am savoring the freedom and control over these parties! And I adore how this party tuned out. Also, I've said it before but having a photographer present is my most significant gift at these soirees! Morgan and Allyson, thank you for the beautiful images.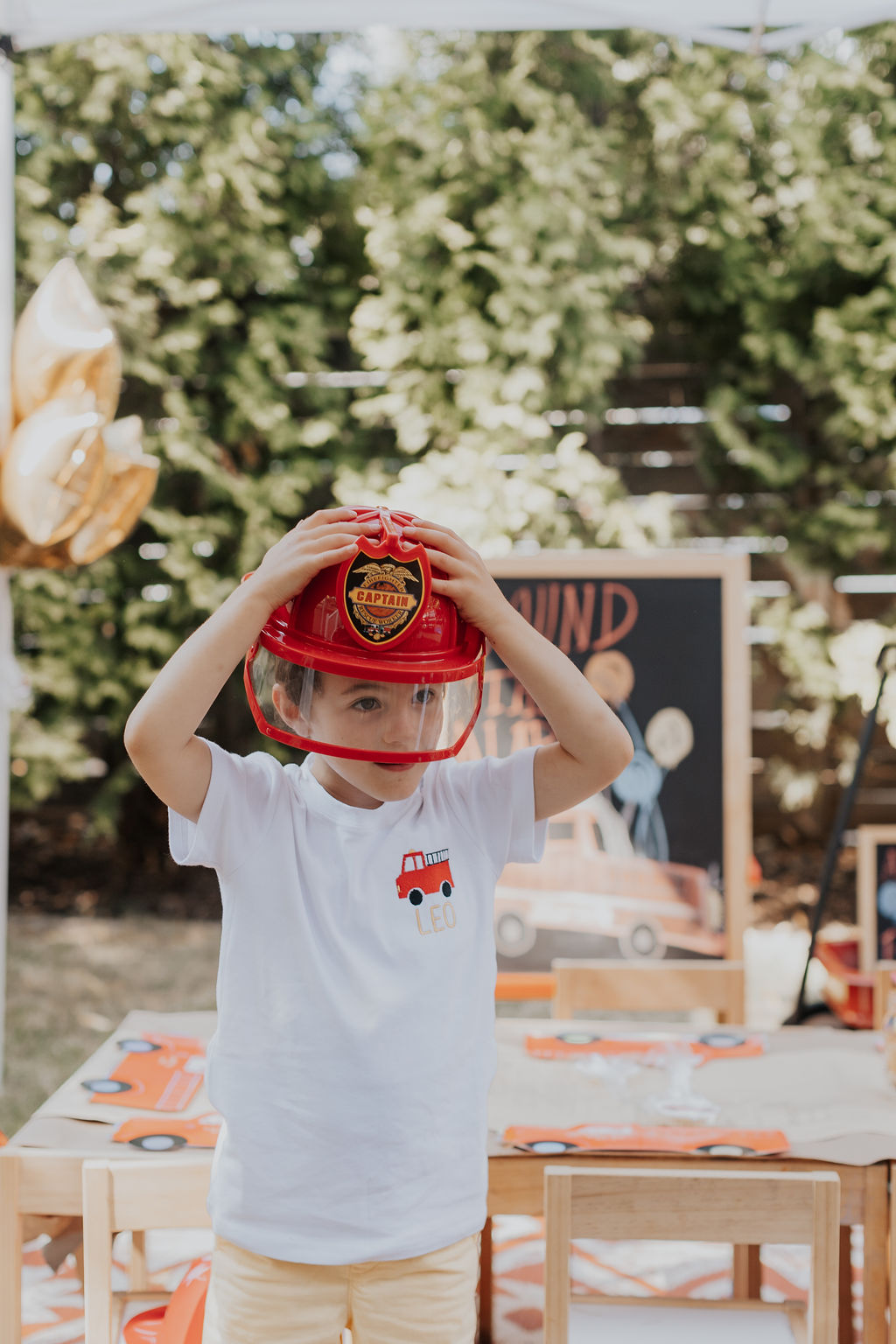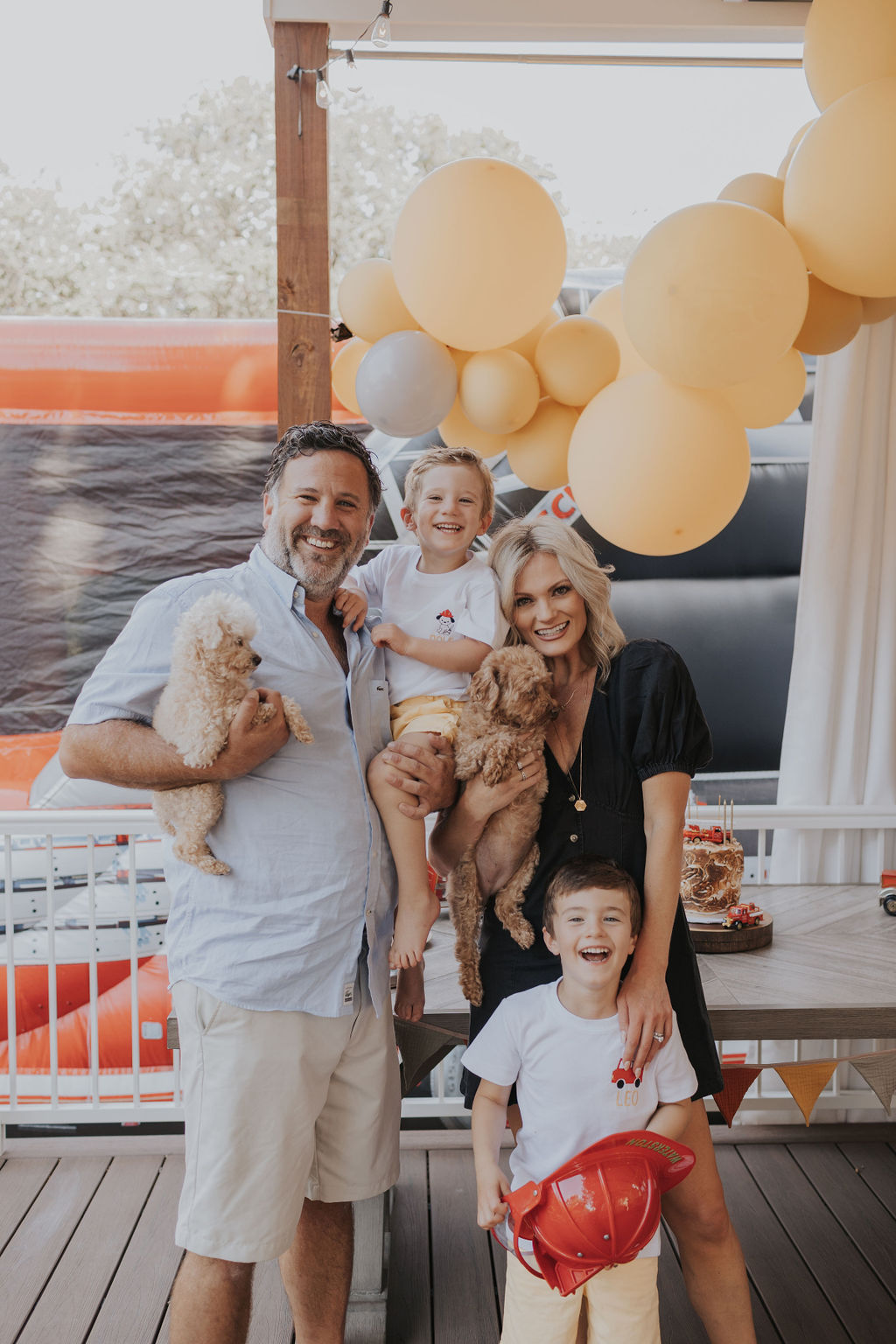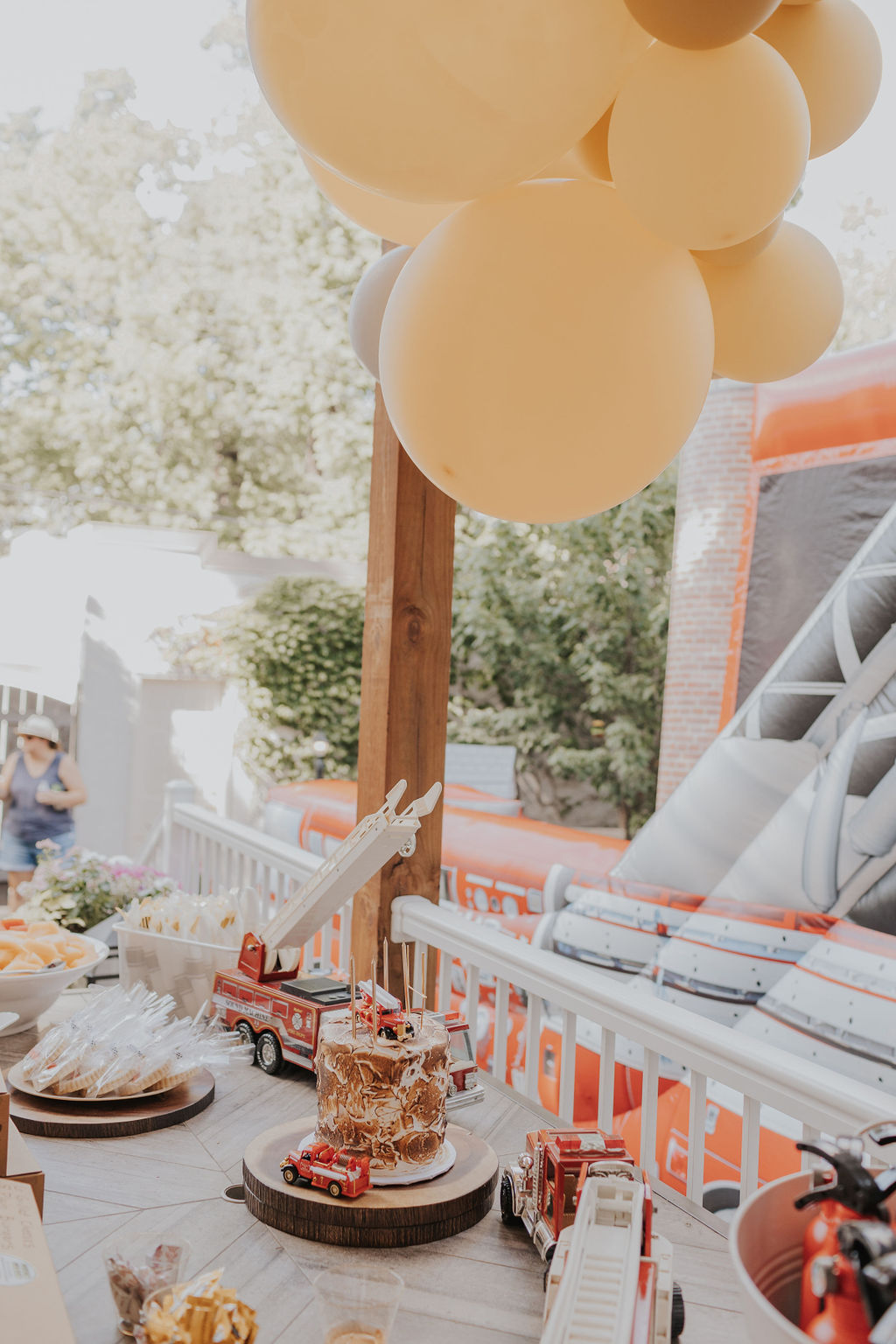 My biggest tip and one I will forever cherish from many years of events, choose your invitation first, then plan around it. The invite is the calling card to any party, be it a wedding, shower, etc. Once we selected these fabulous Minted Fire Engine Invitations, the entire vibe of the party fell into place.
The dalmatian is what sold me! I love fire engines and dogs, but red, in general, is a color I am not one to reach for regularly! So you can imagine this was a fun challenge to tackle! Playing up the gold and yellow with the red was the perfect mix. I think it was just enough red.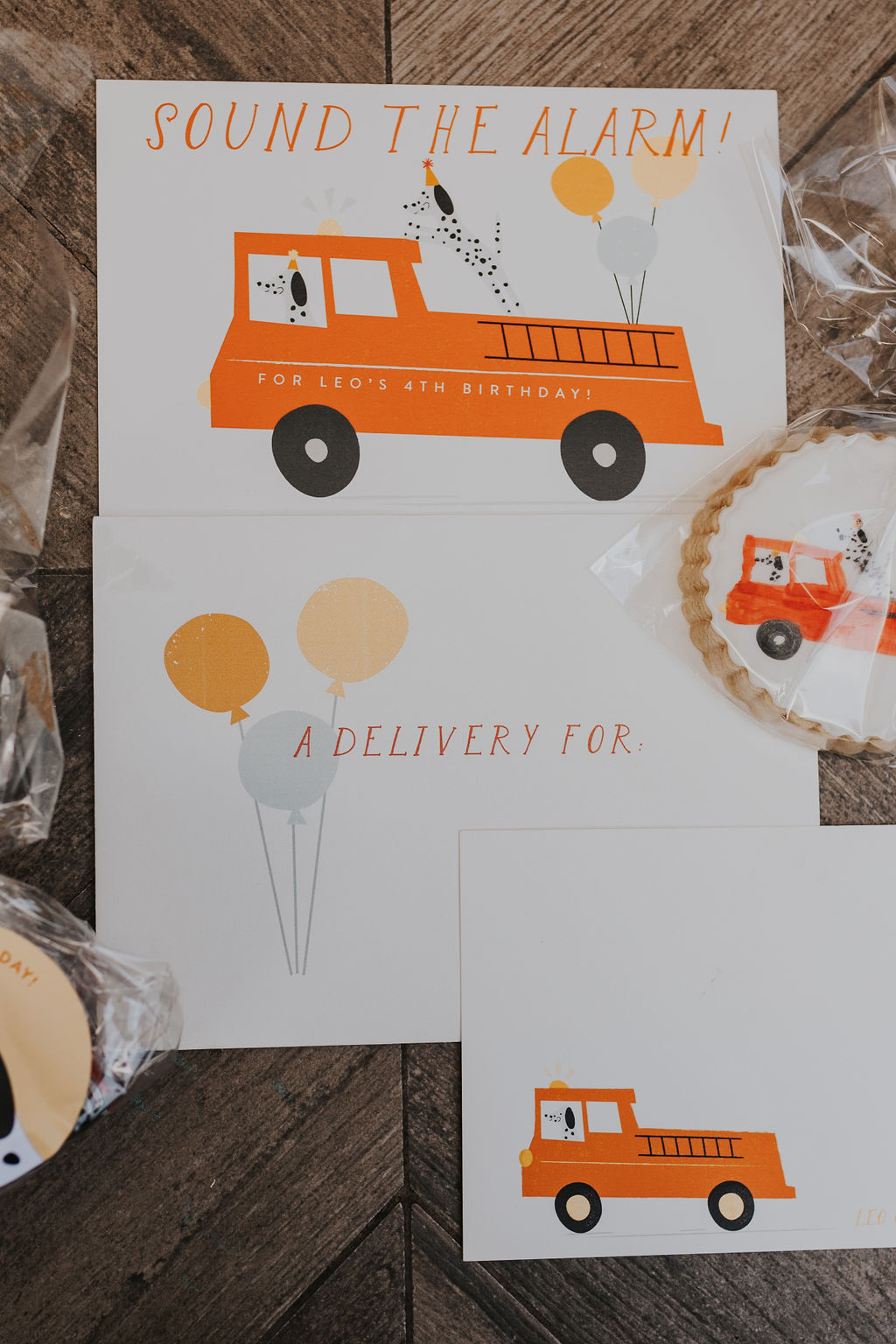 We used the dalmatian from the invite throughout the party, including matching stickers on the goodie bags. We even created a puppy adoption with certificates for the kids.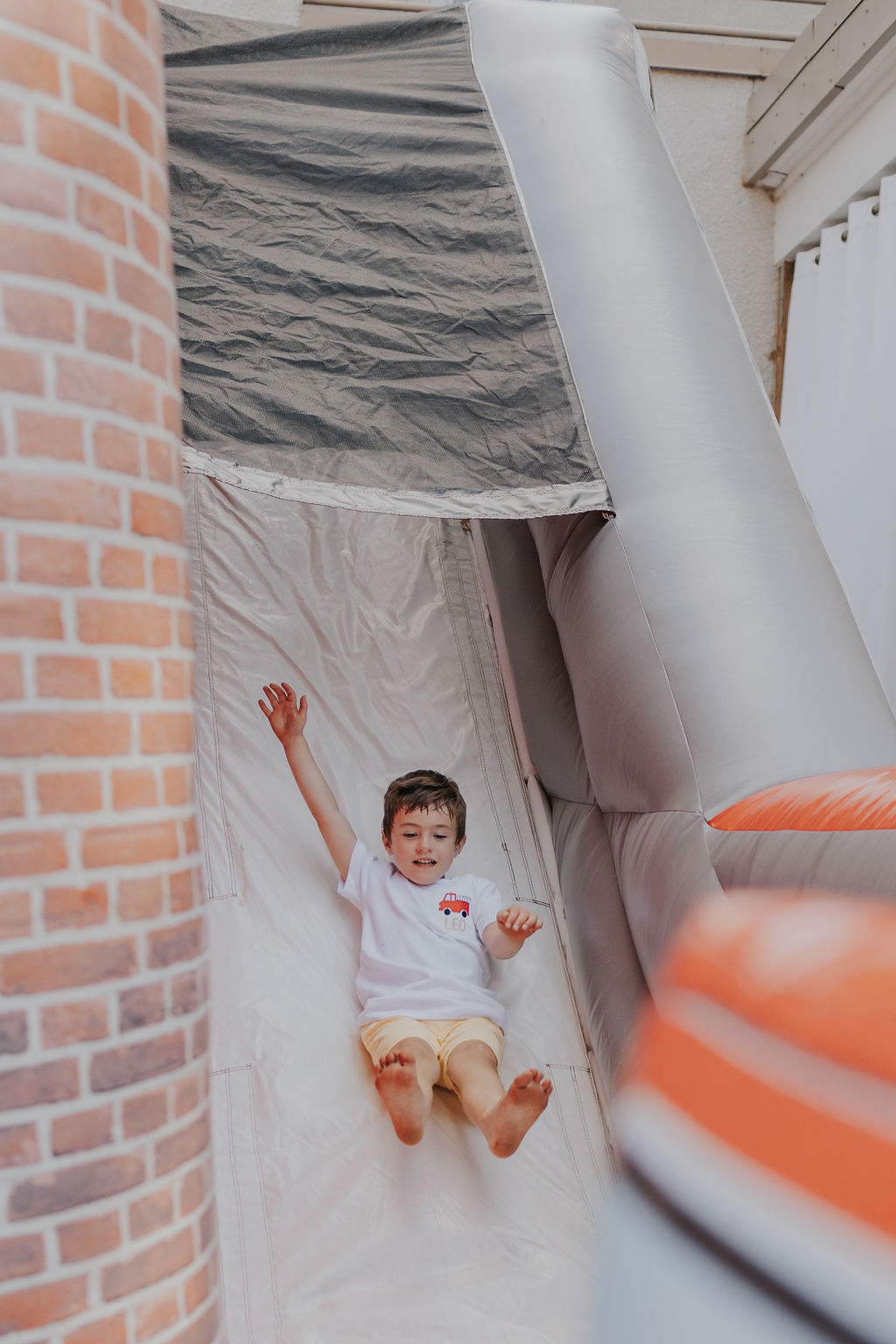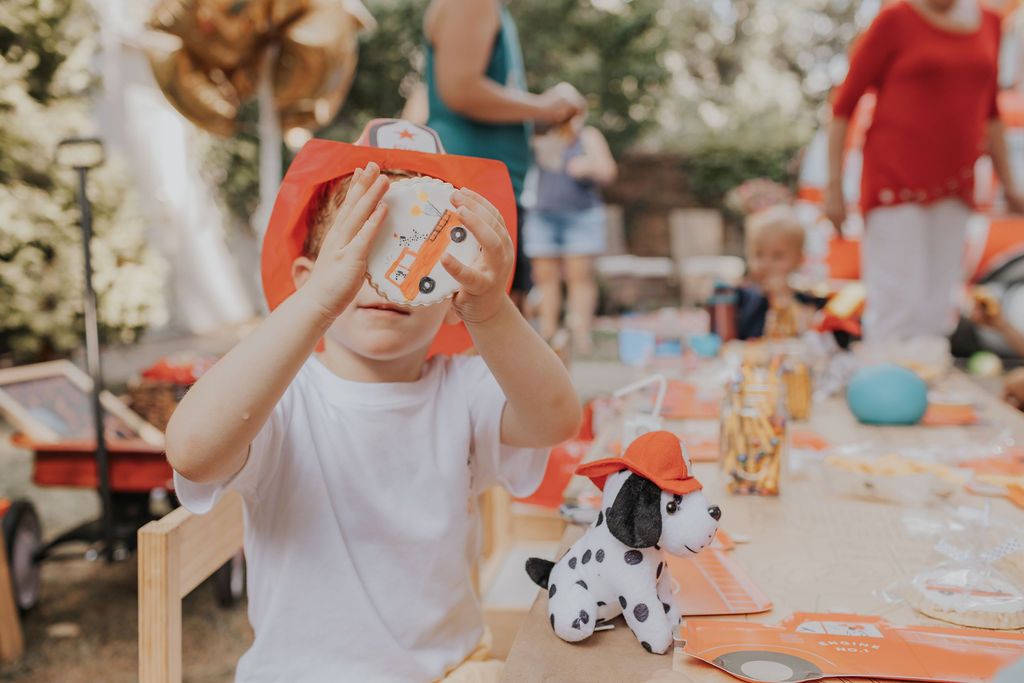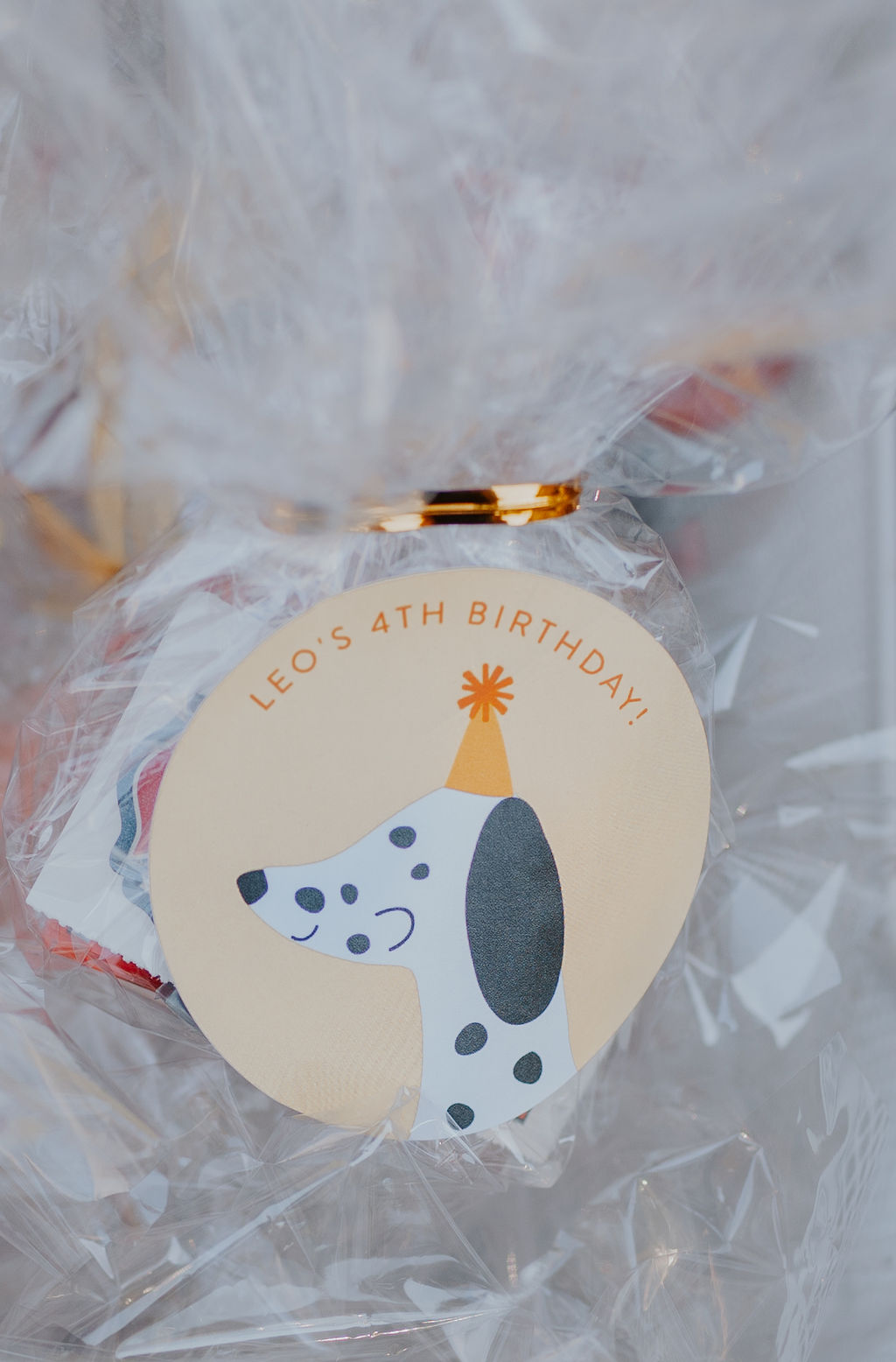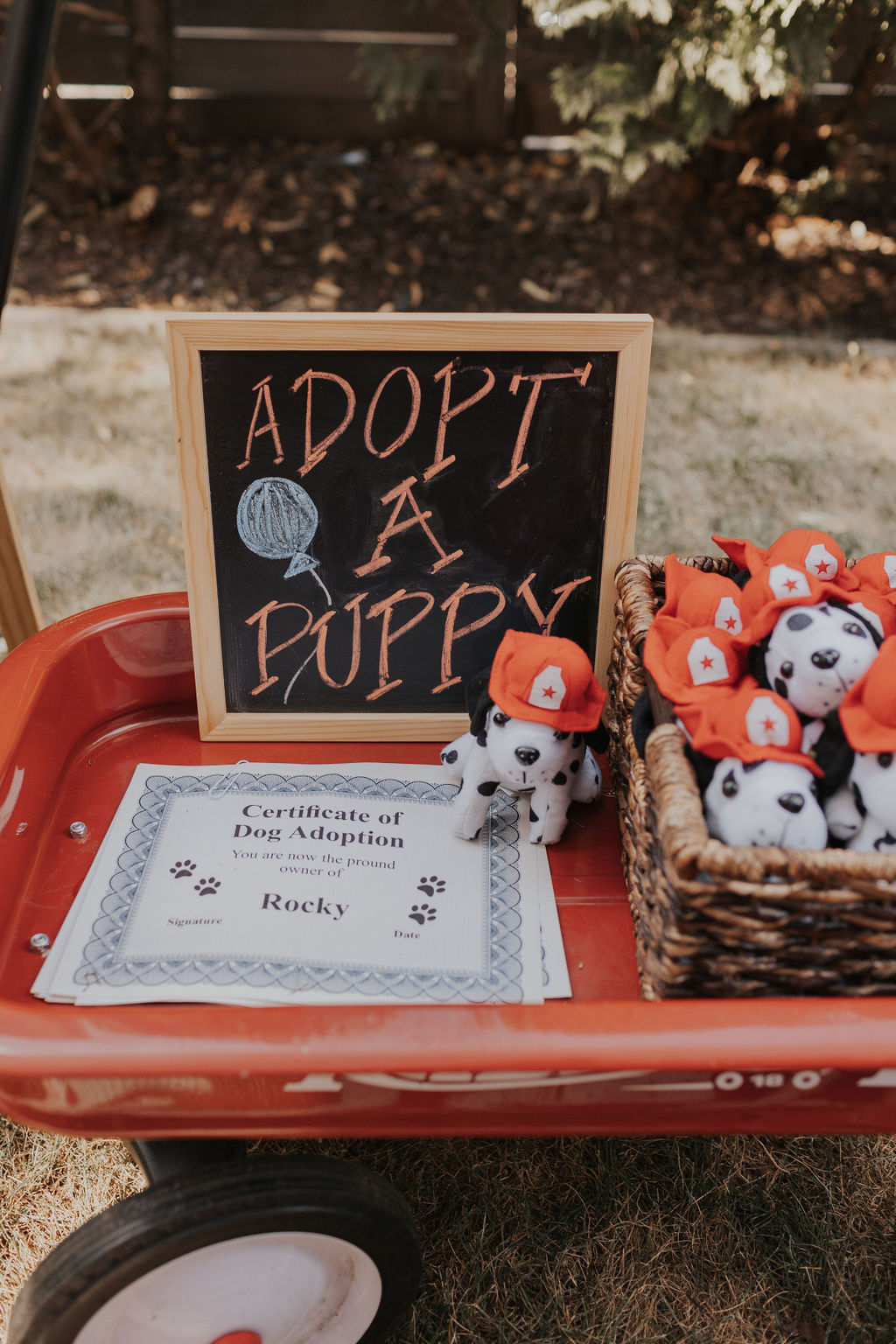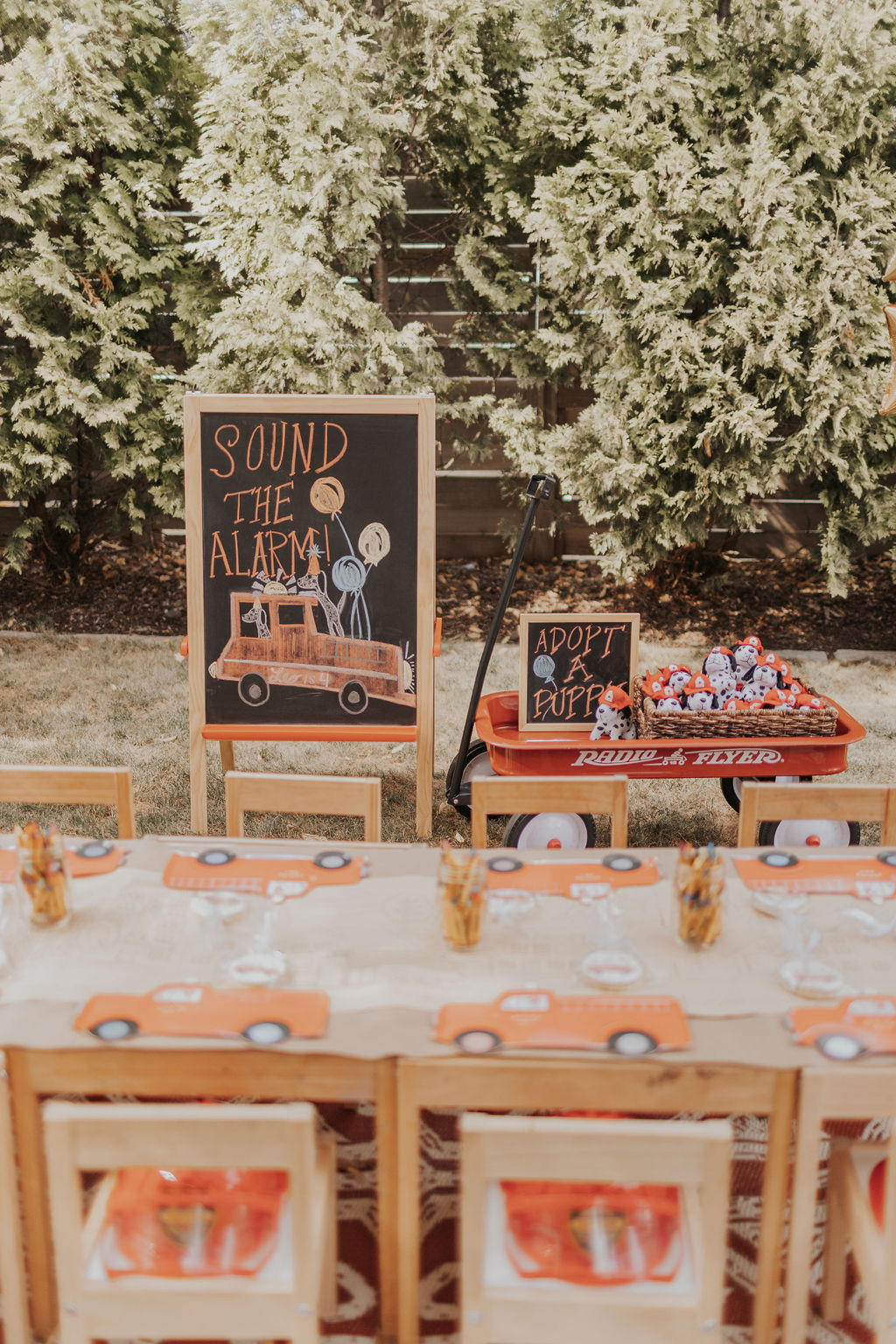 I also found this adorable Etsy shop that makes embroidered shirts and had one made with an engine for Leo and a dalmatian for Rolf. They were subtle and on the theme, and the boys could still wear them after the party.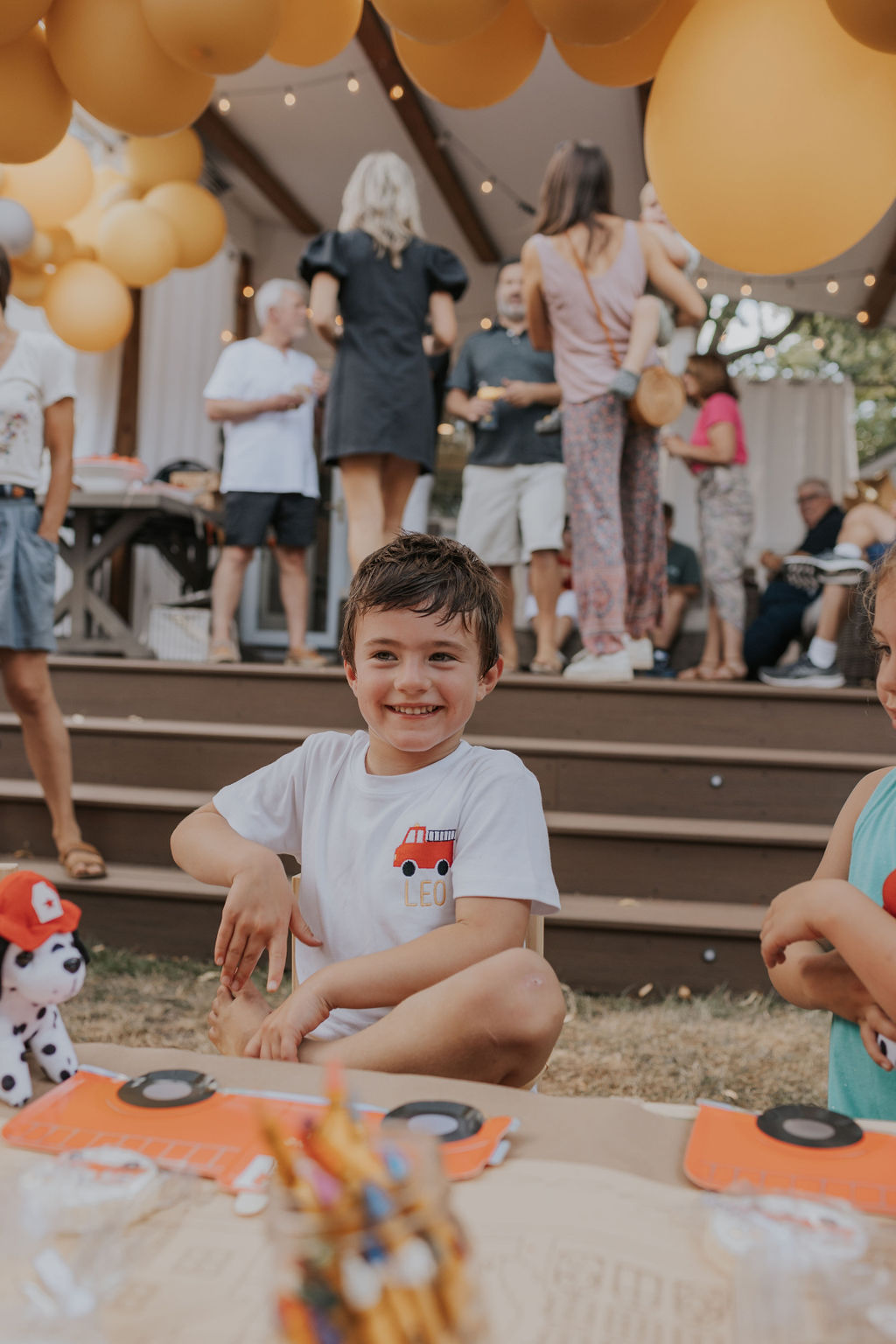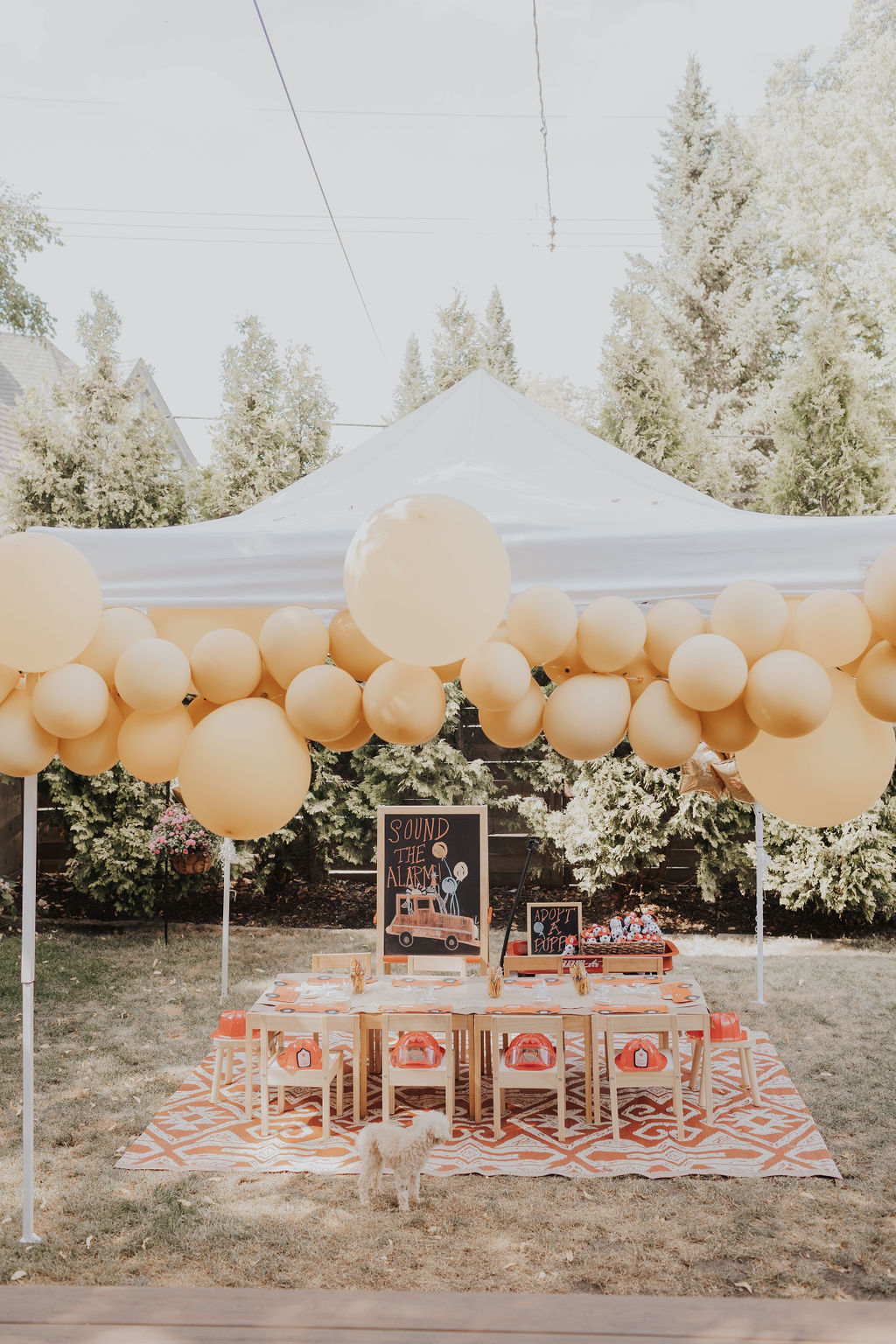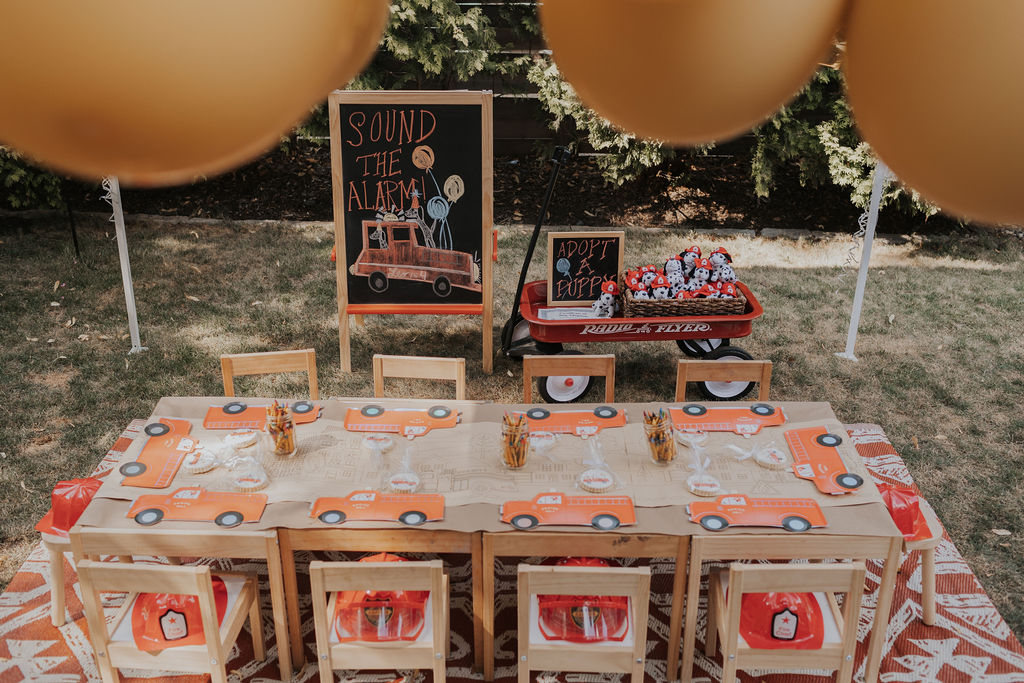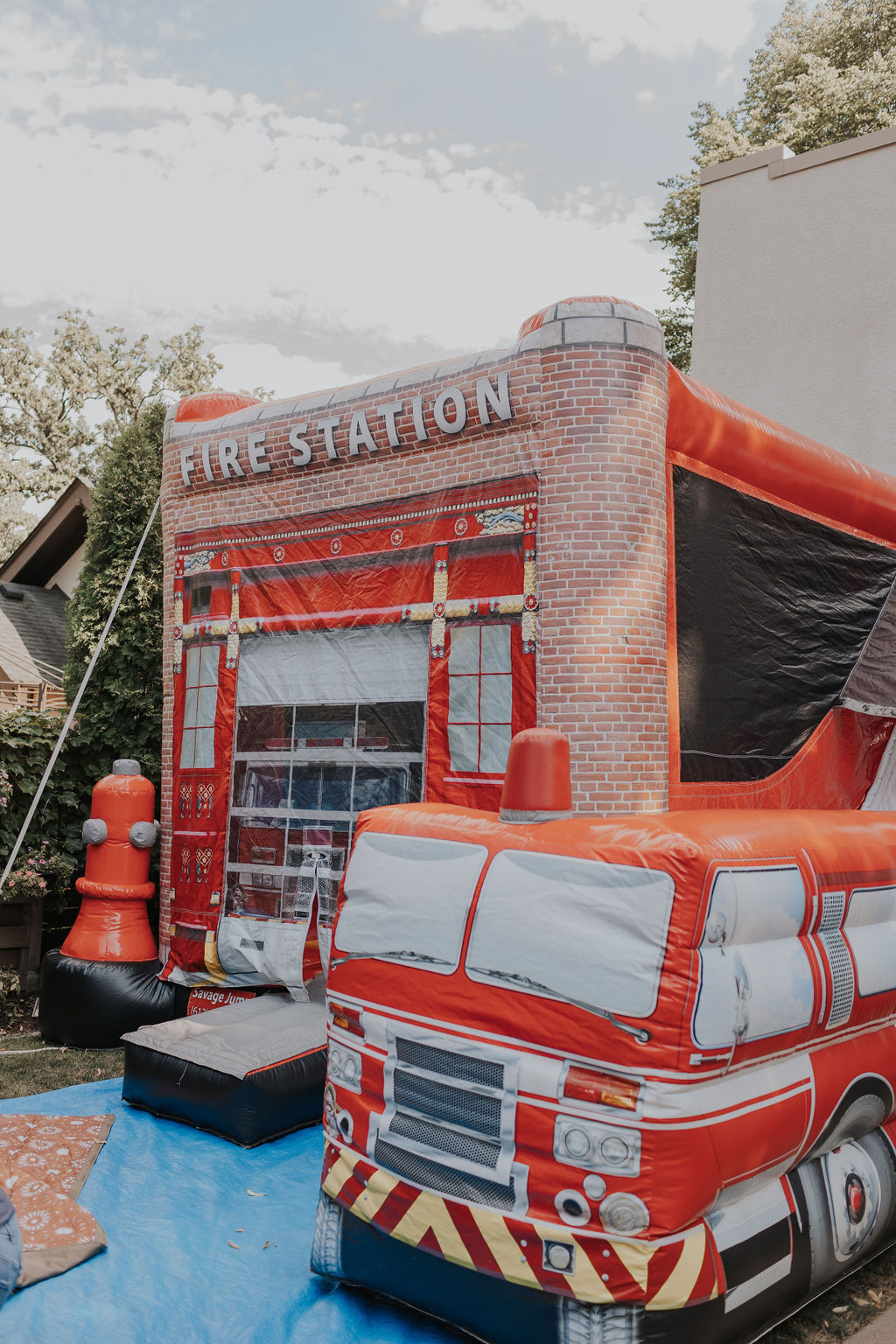 Also, a giant thank you to our neighborhood fire station for making the trip over to our house and giving the kiddos the best surprise! The highlight of the whole day.
Okay, enough from me! I told myself to keep it brief and let the photos speak for themselves! Almost all of the party decorations used are in the thumbnails below. Click on any item depicted, and it will take you to the retailer's website.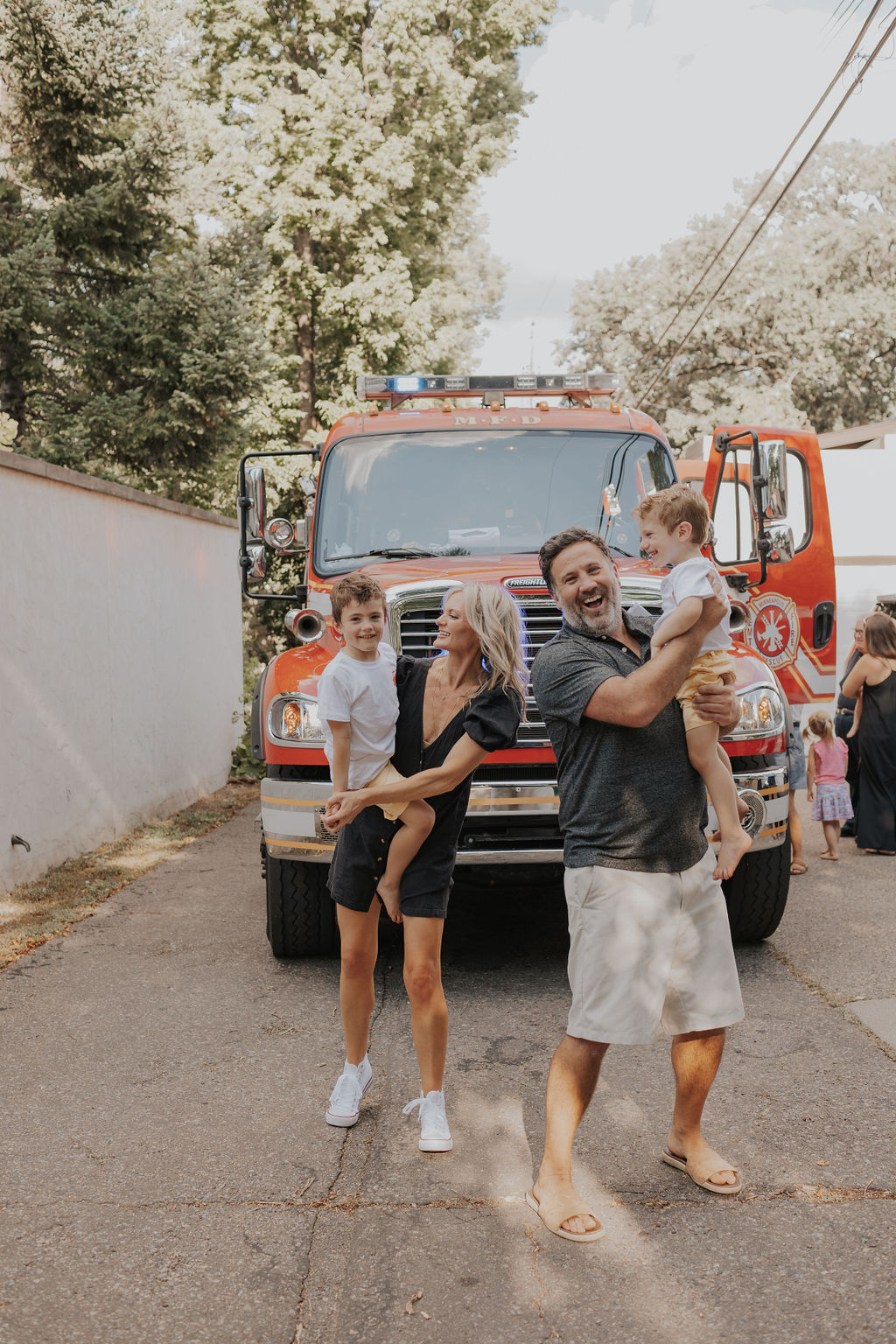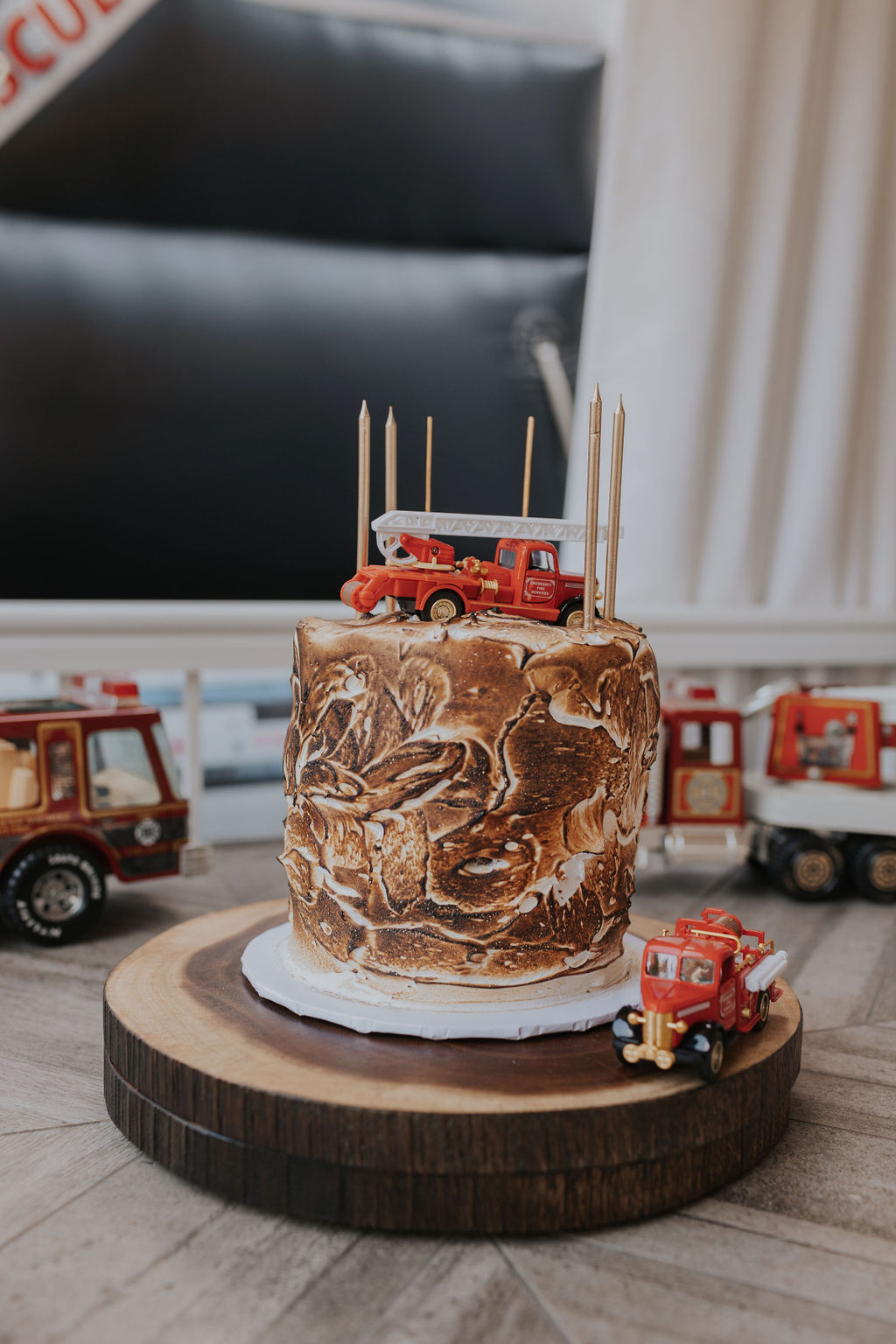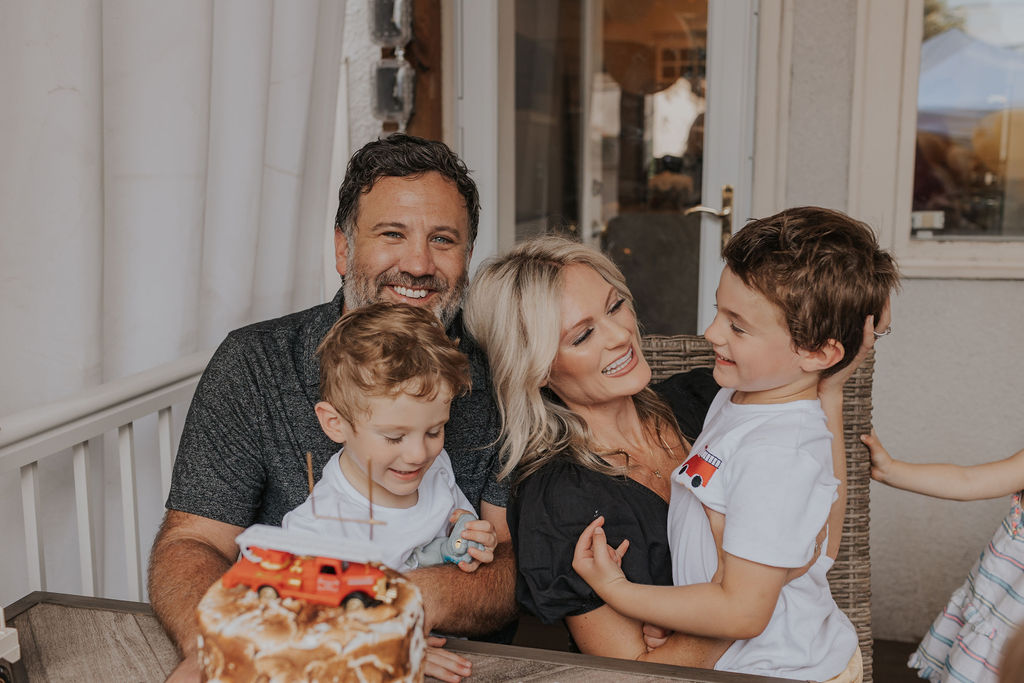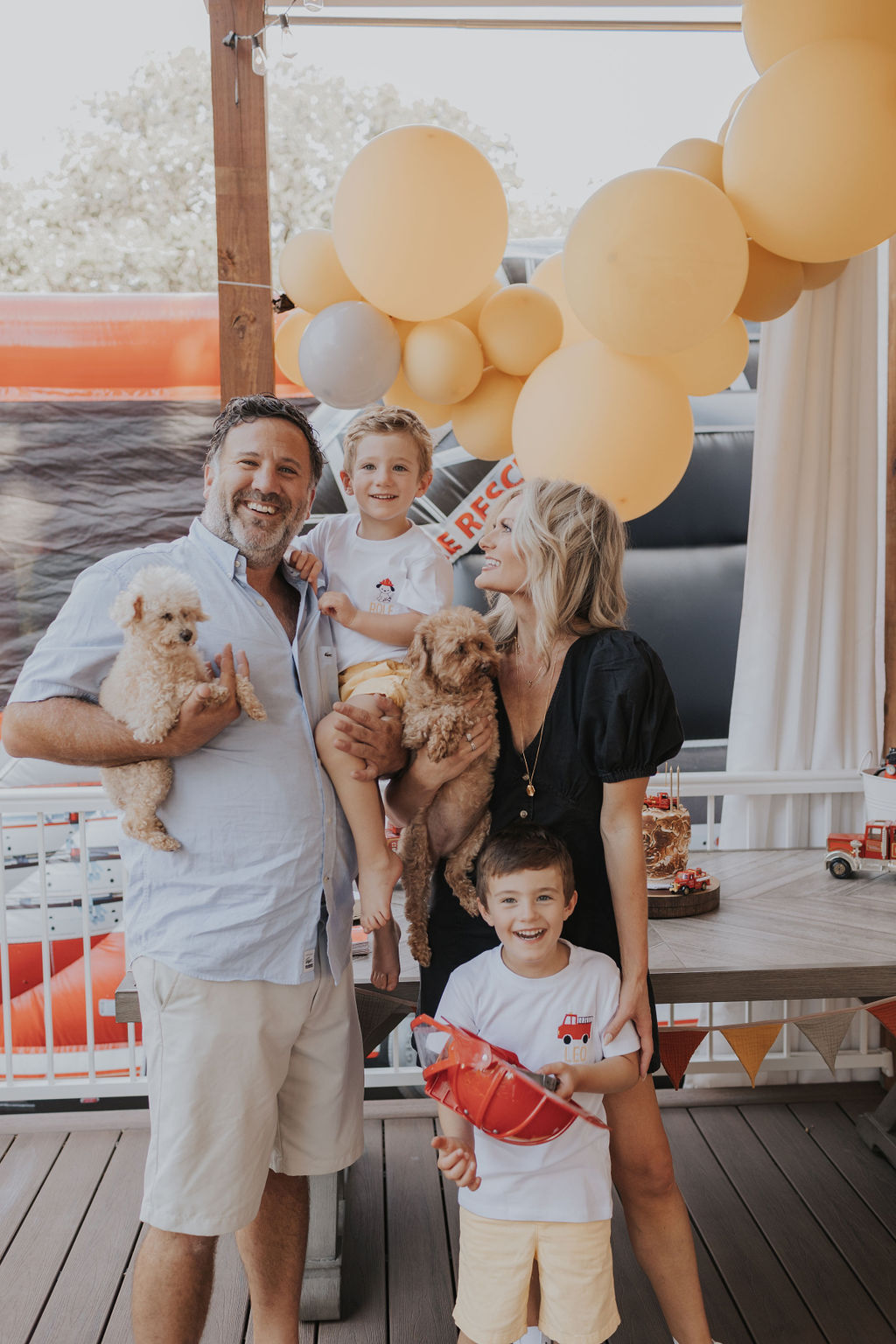 A few common questions I received on vendors answered here: Cake, Amy's Cupcake Shoppe. Cookies, Minny Cookie Co. Bounce House, Savage Jump. Food, Smack Shack. Kid's Tables, Ikea. Fire Extinguisher Water Guns, Amazon.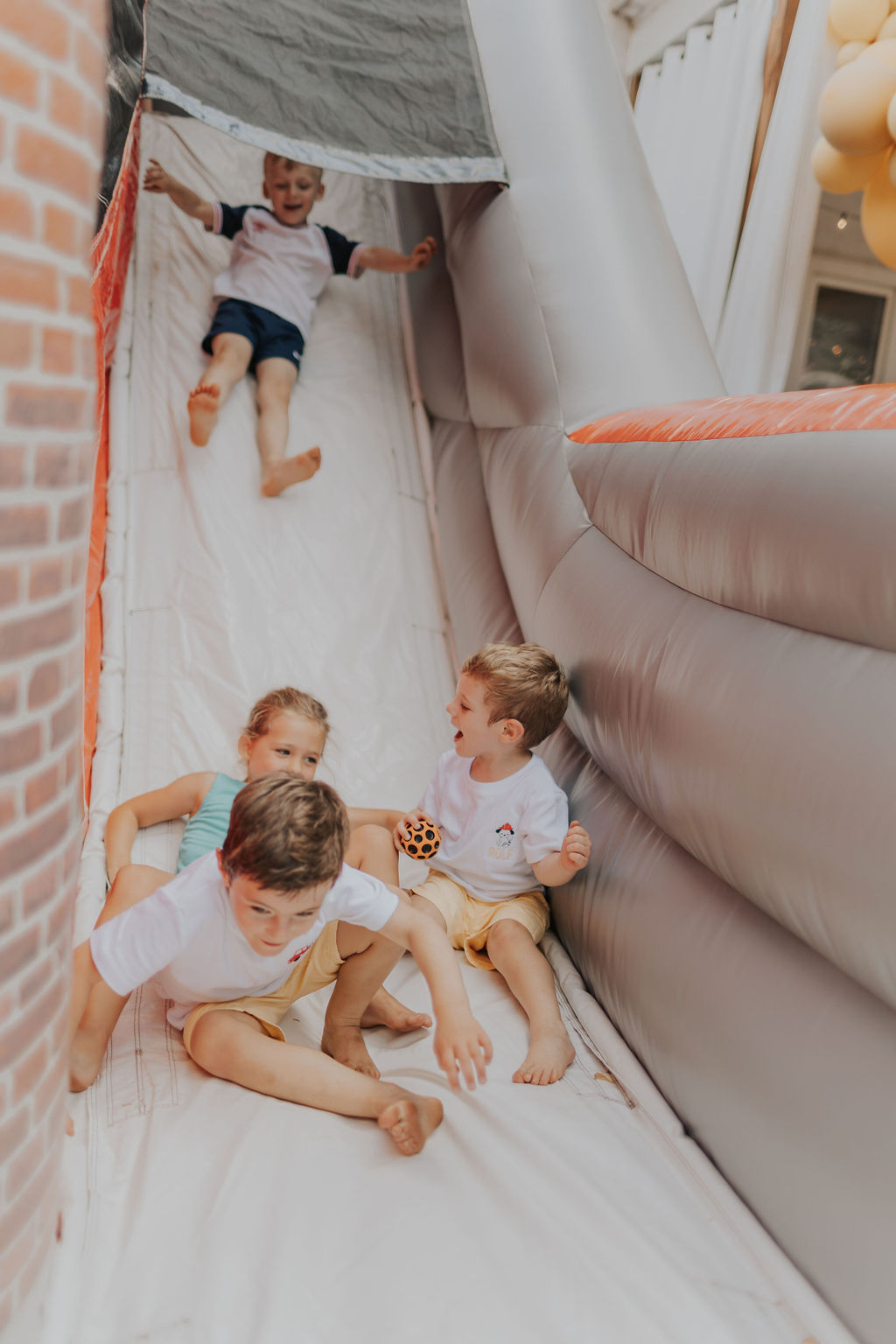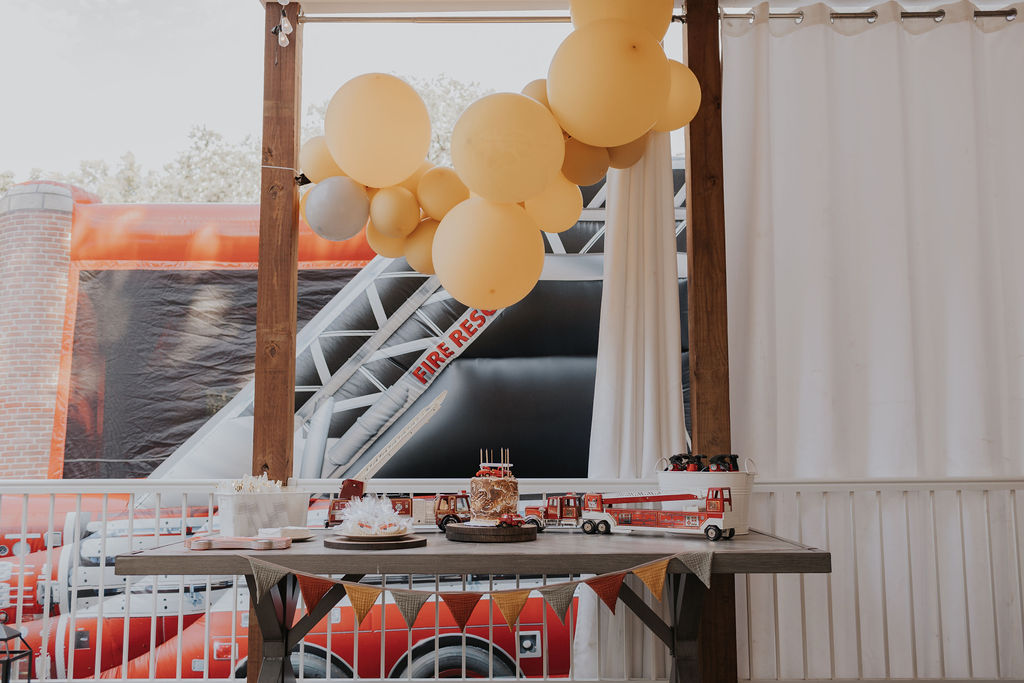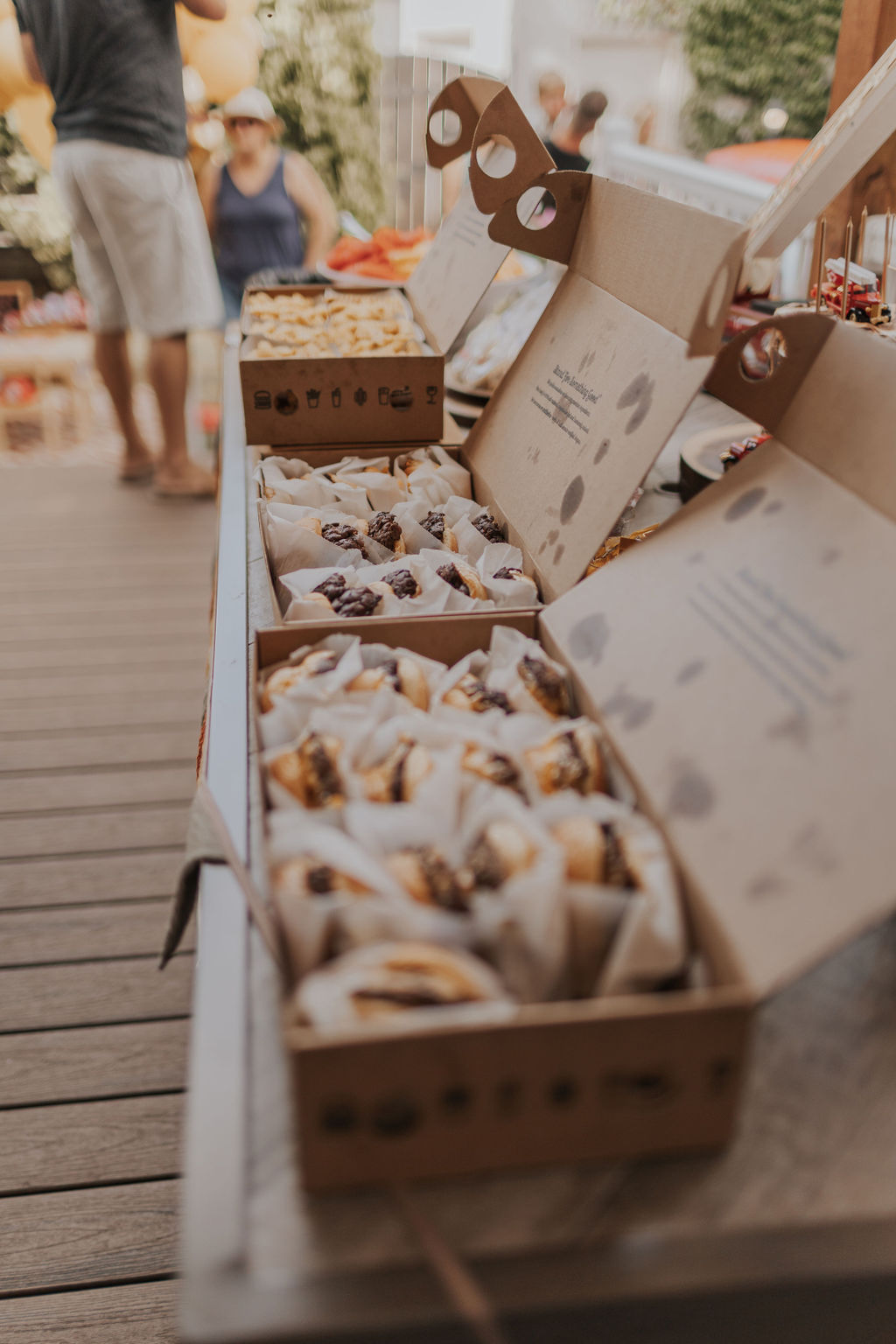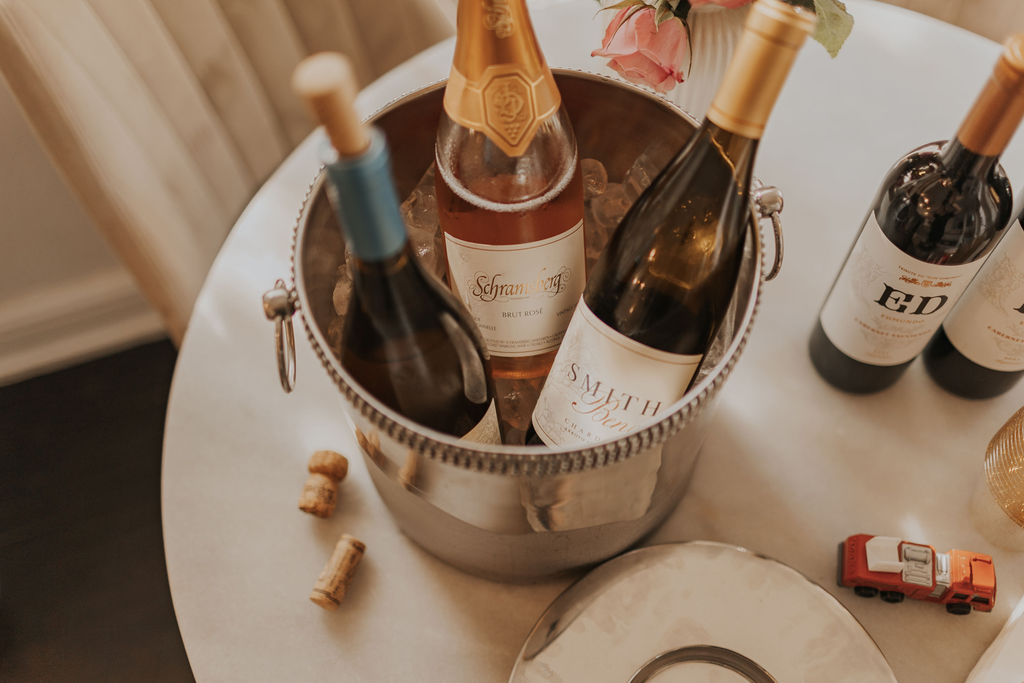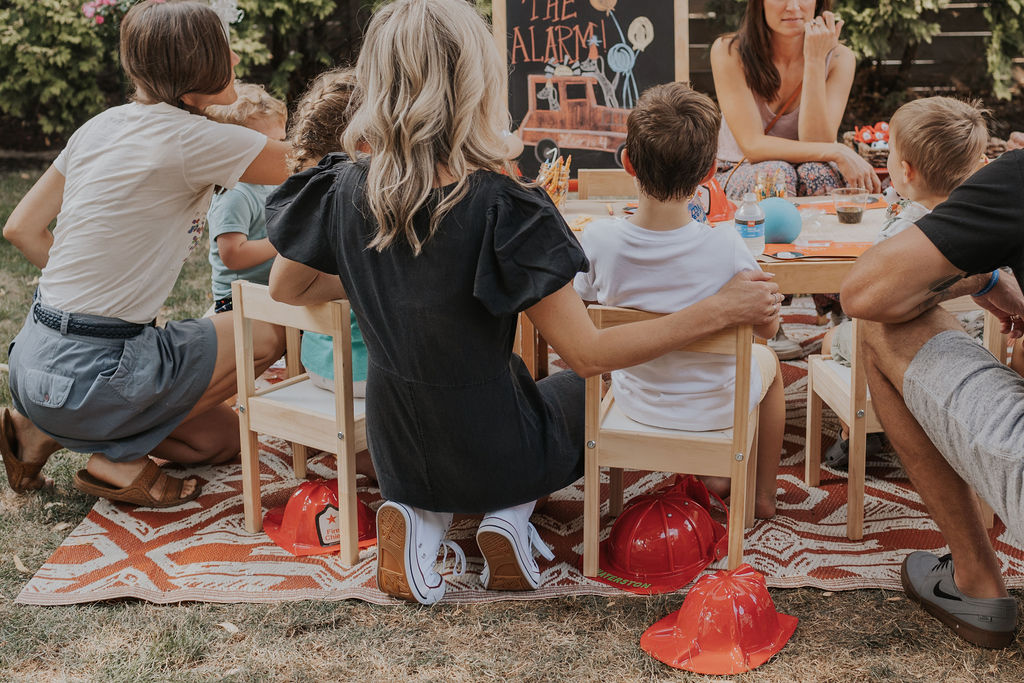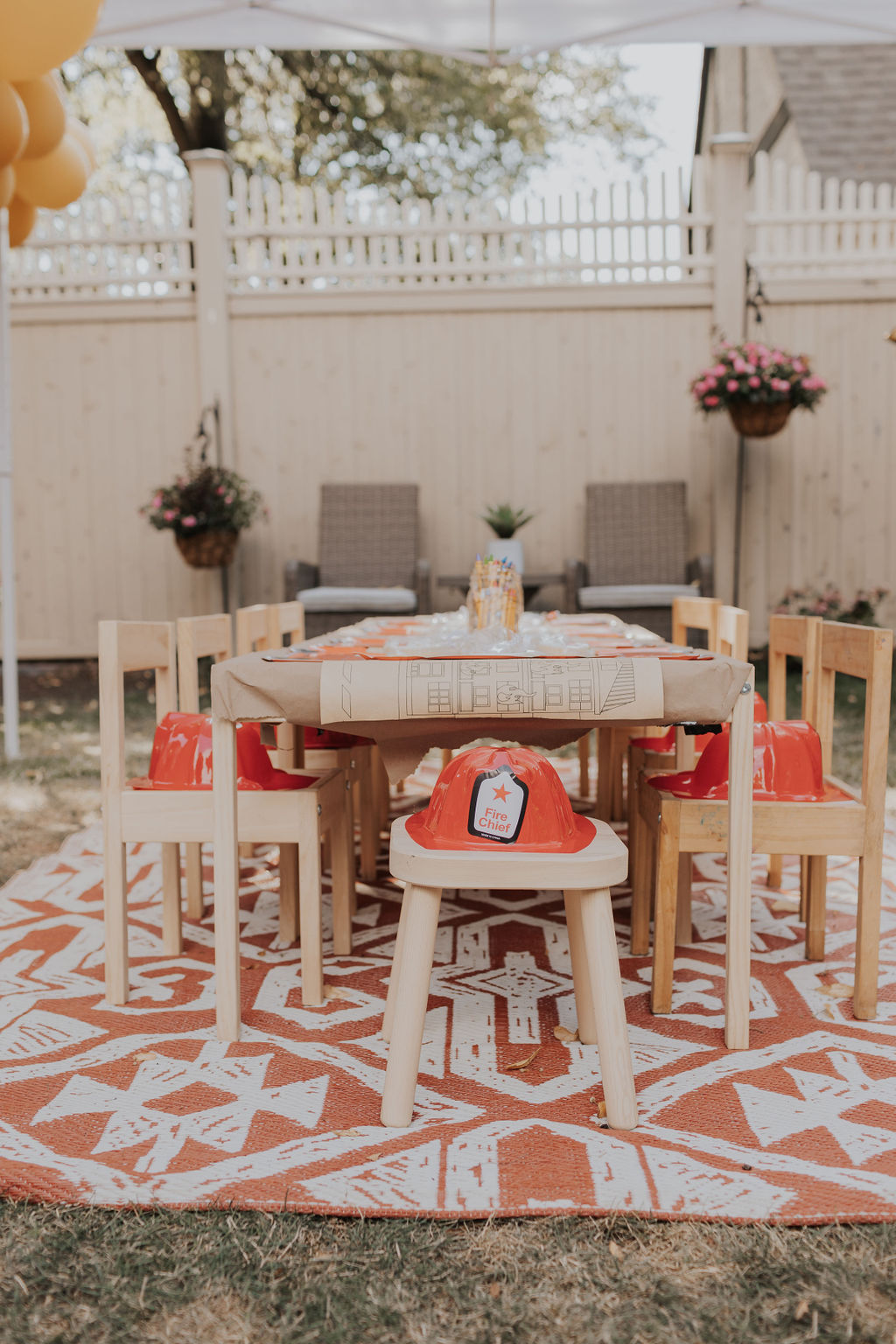 I hope you enjoy it as much as I did planning this fun event! As always, if you have any party questions, please feel free to contact me.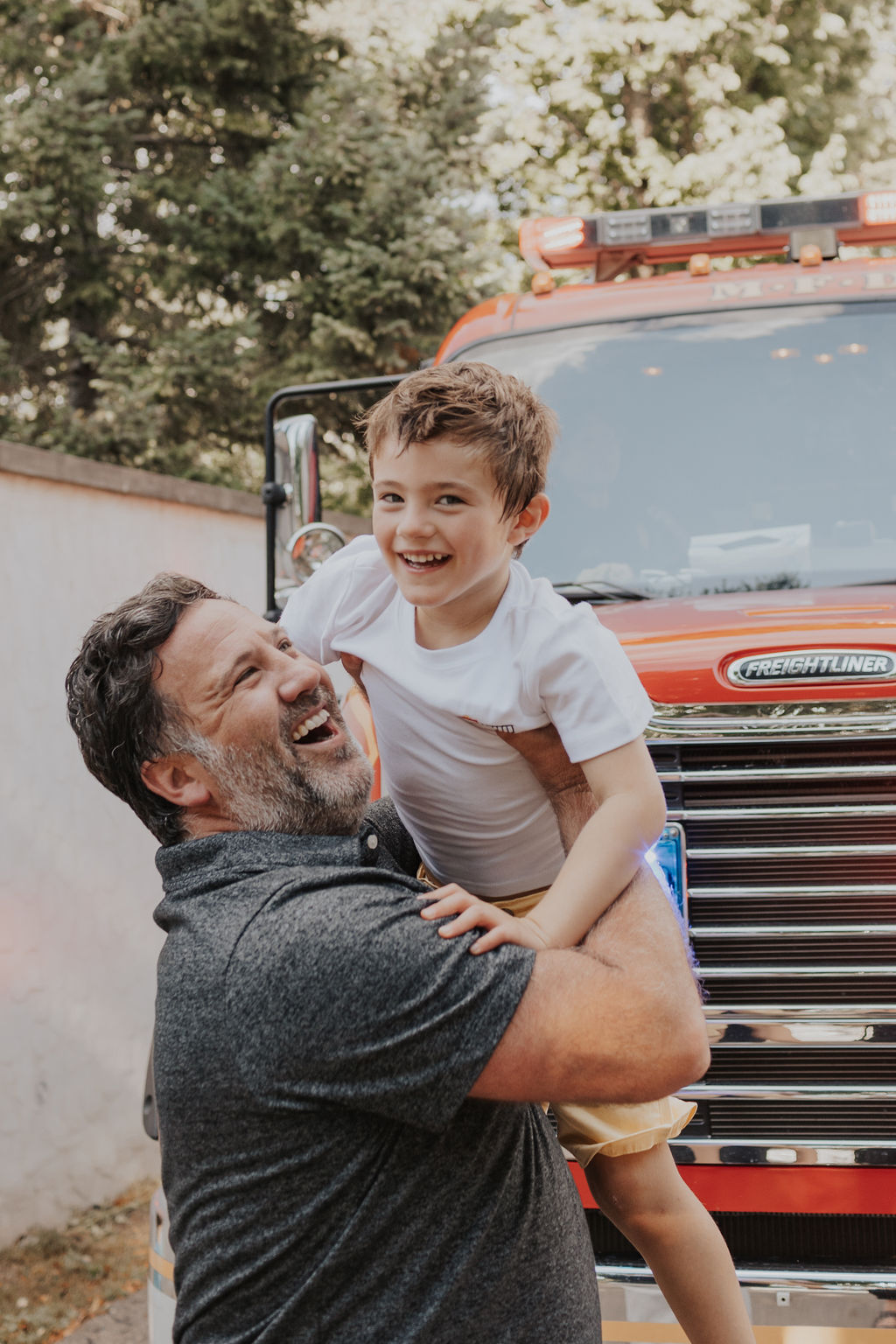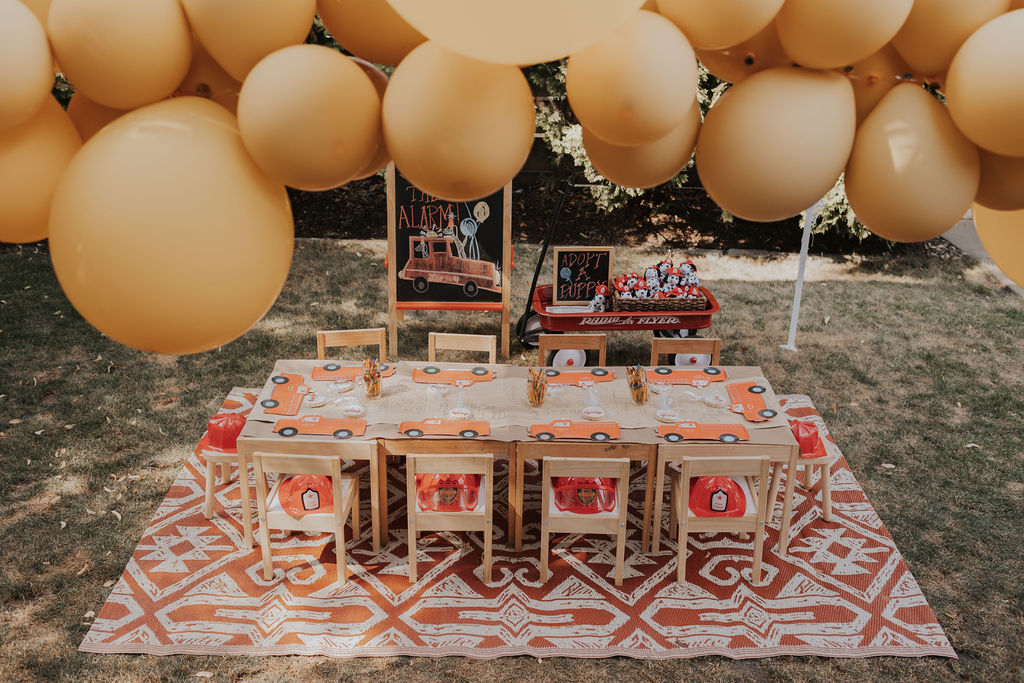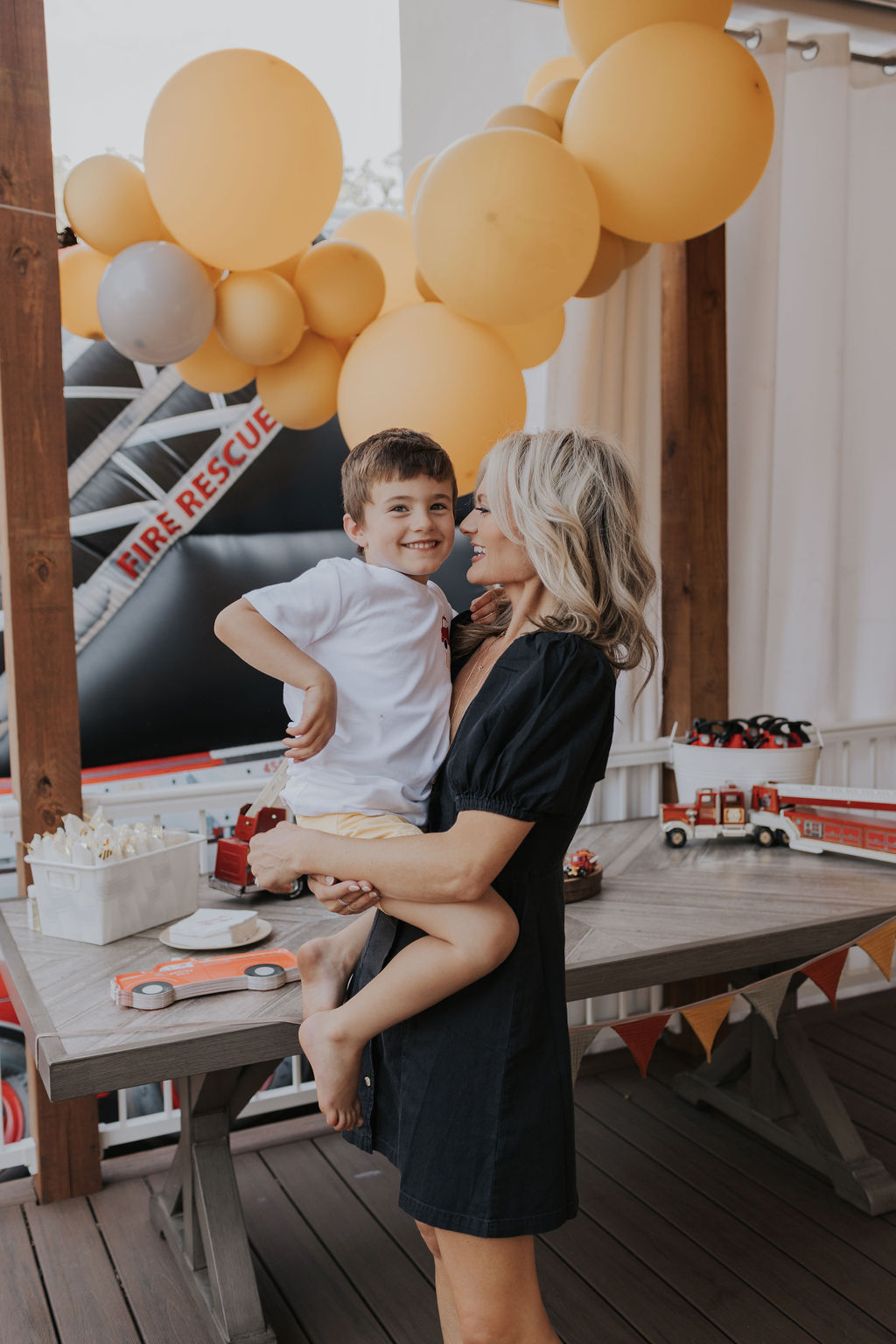 With love,
Tamara