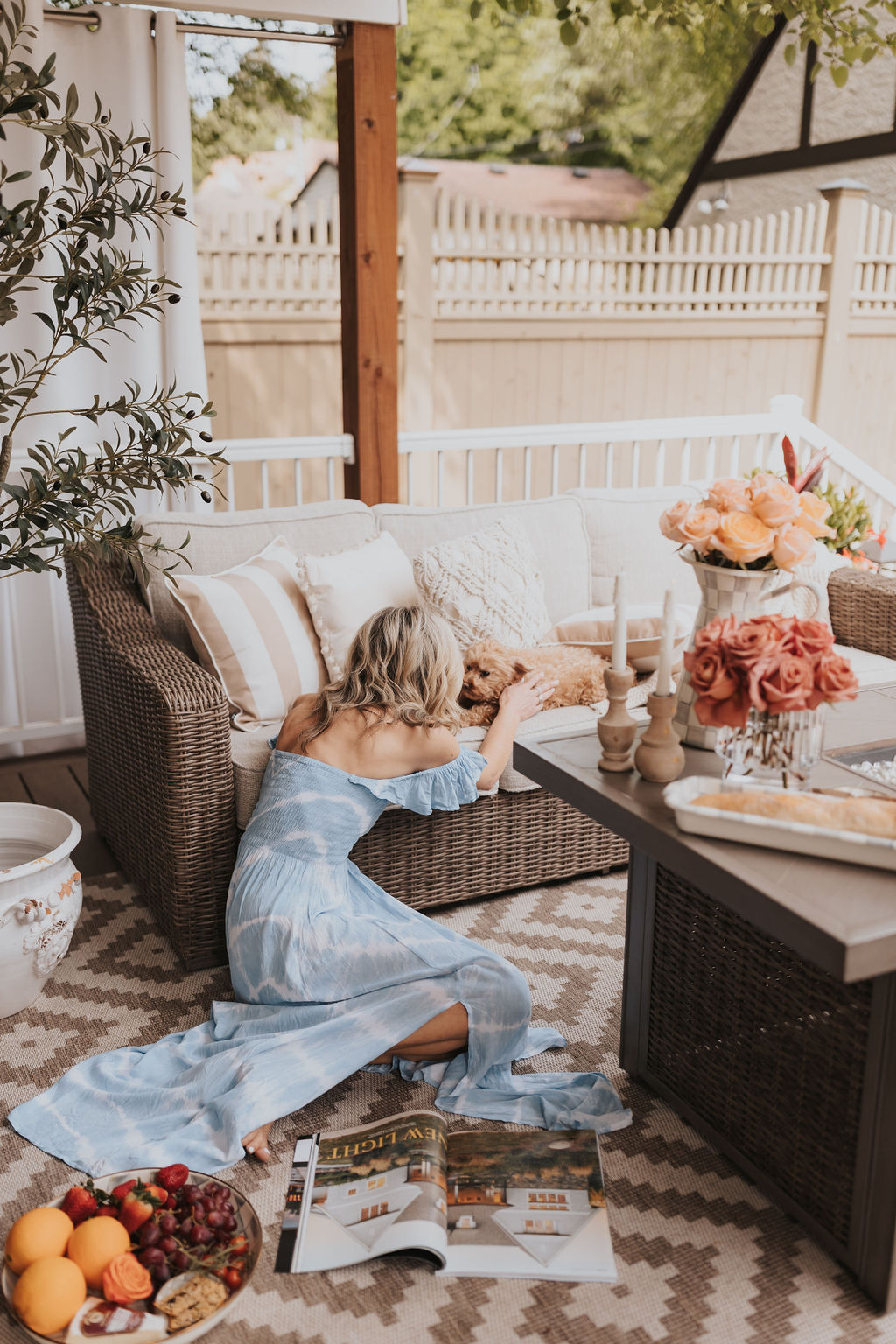 Welcoming summer is one of the greatest joys after a long Minnesota winter. We do not let a day go by without being out on our deck, soaking in the warm days with friends and family. Our patio extends our home and quickly becomes our go-to entertaining spot when the weather allows. I am excited to share a few of our tried and true decorating tips to help elevate your summer entertaining.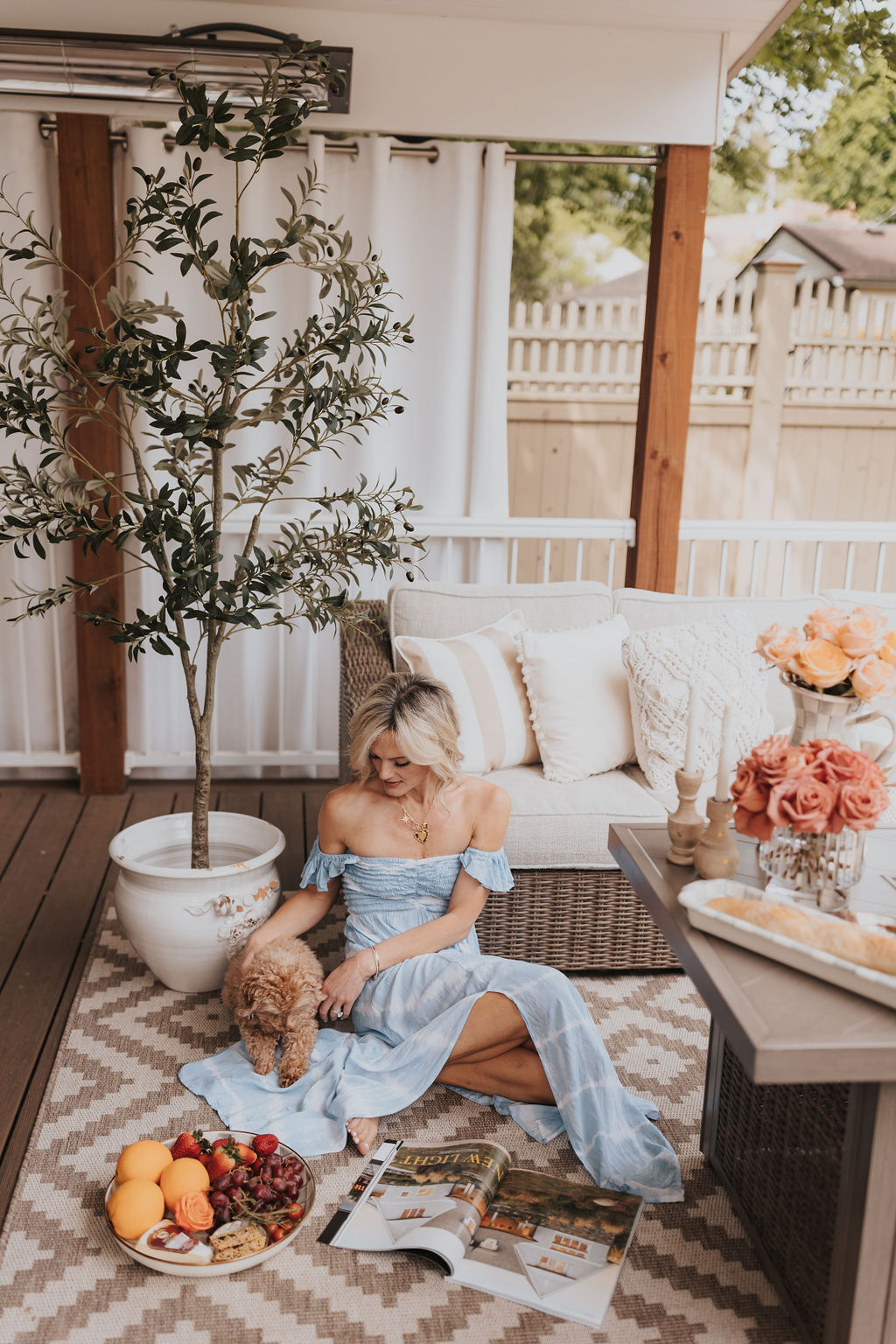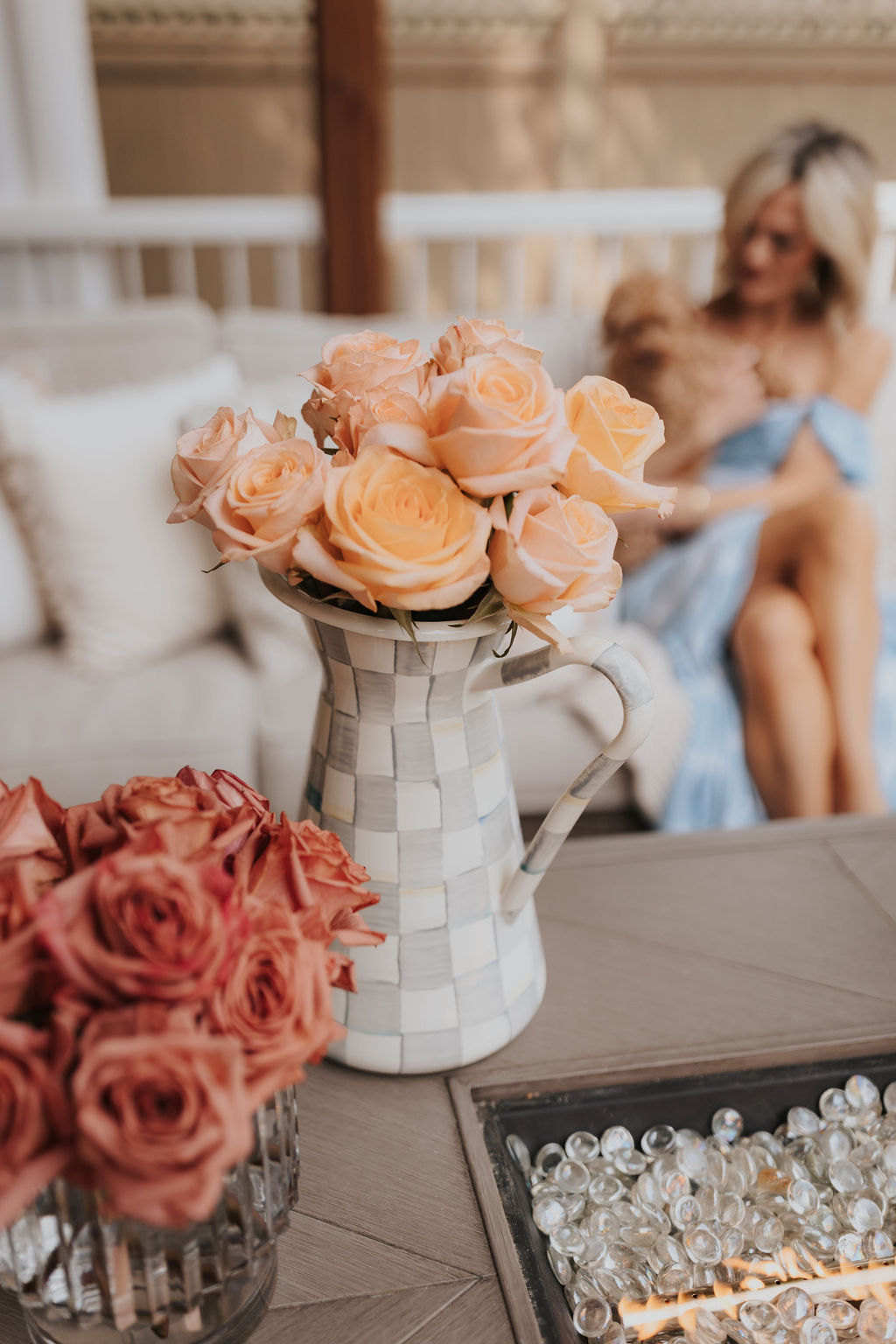 I shared a feature on our beautiful patio update here, so please do feel free to read and find all the links to our furniture if you're on the hunt! We could not be happier with our setup, thanks to Slumberland! Seating is one of the most important aspects of making your space function. We longed for a space to eat outdoors, and being able to spend our evenings outside has changed everything!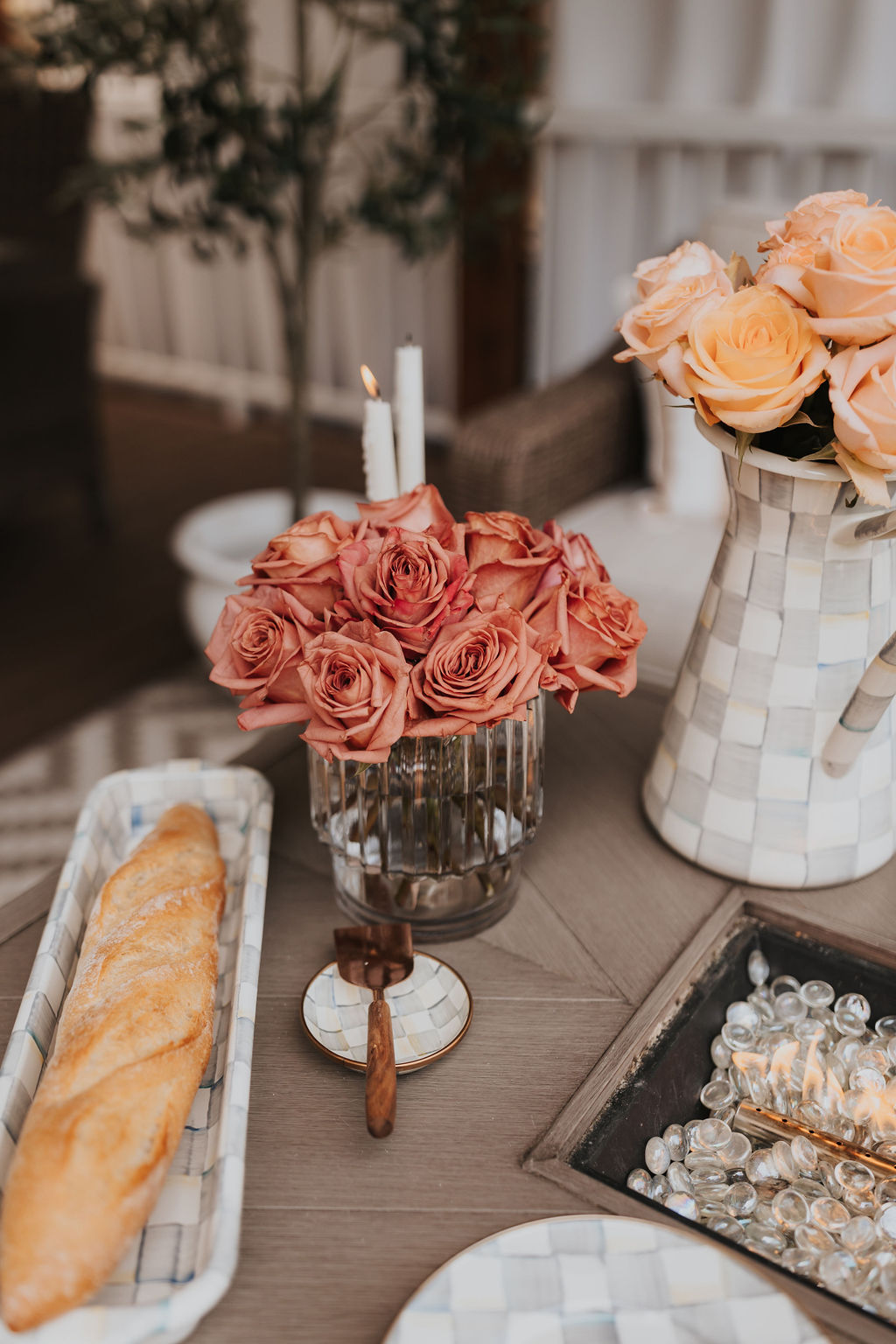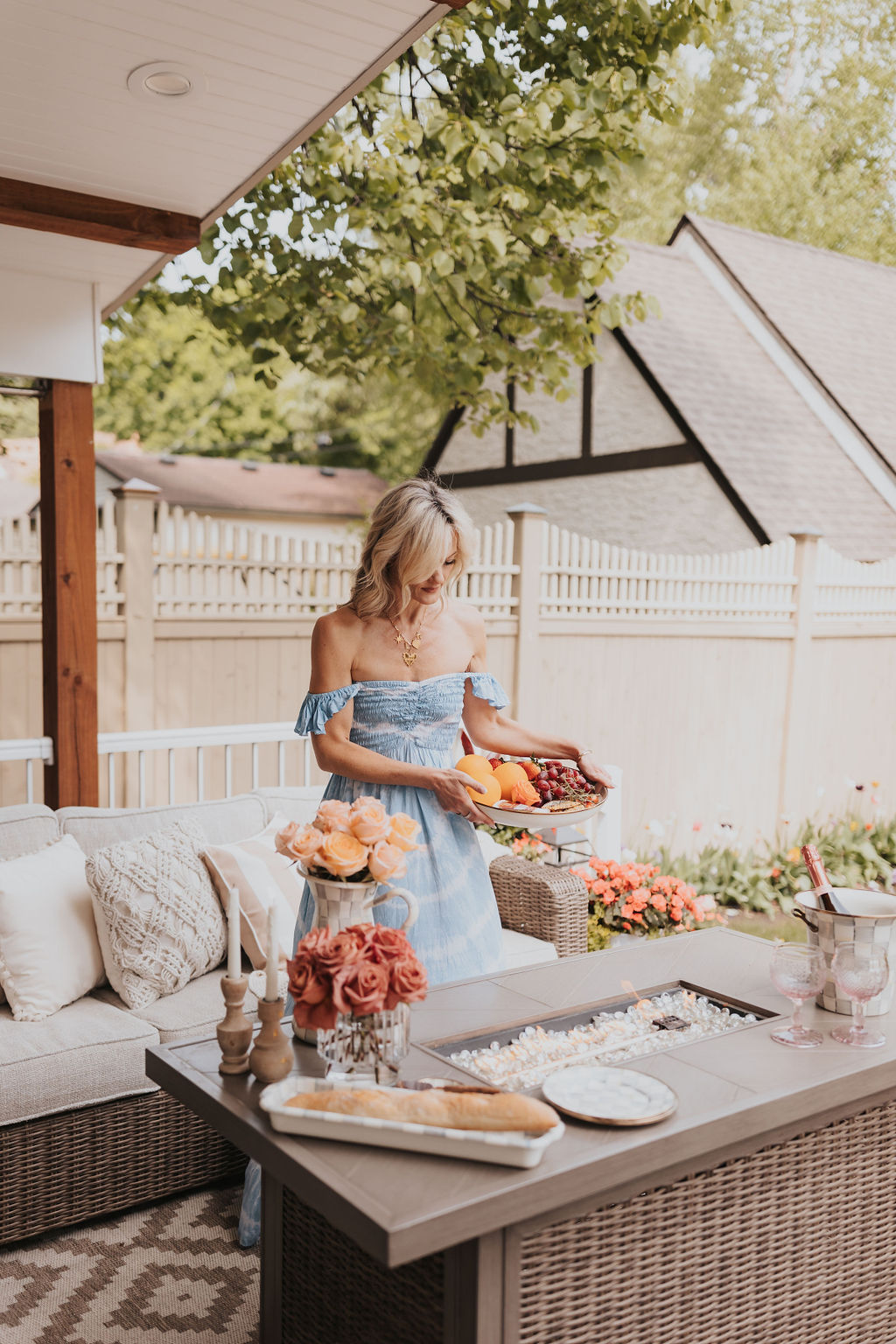 Adding in rugs and pillows is a quick way to bring texture and a cozy feel to your outdoor space. If you have an exposed patio, I recommend a storage container to keep your items fresh. I like to use a mix of textures and even a few throws for cooler nights. I love adding stripes anywhere possible, and these outdoor covers have lasted, and they mix and match with almost everything.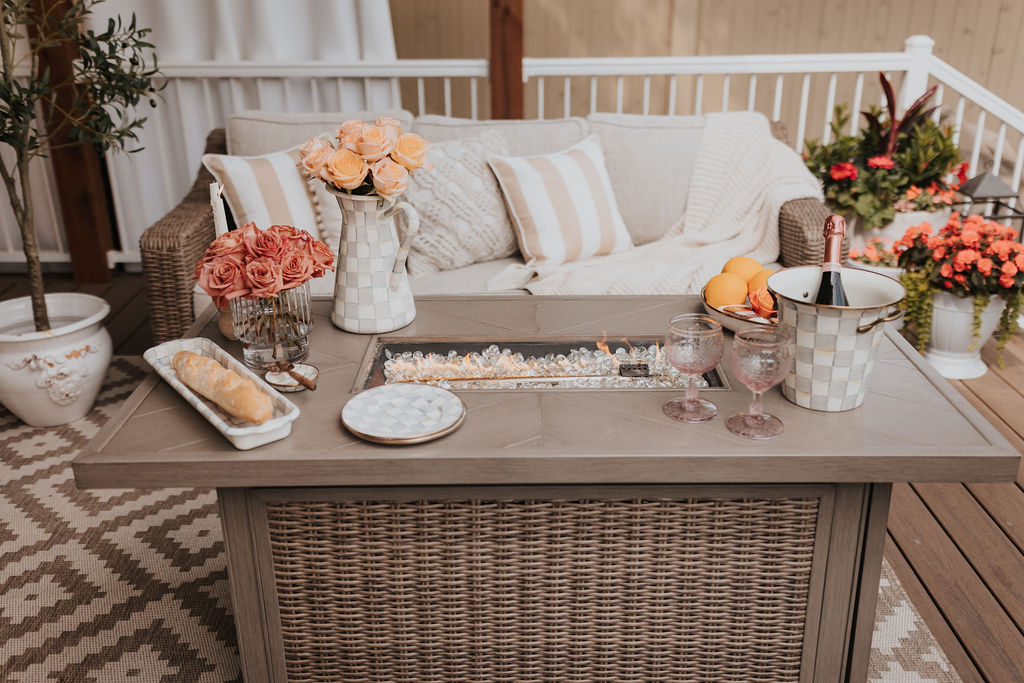 Our new patio rug from Rugs USA is the perfect outdoor rug because it is an actual outdoor rug. I love mixing in neutrals, so when I am hosting, I can add florals or a pop of color, and it all flows seamlessly. Outdoor rugs are one of the hardest things to find, in my opinion, and so far, this one is even husband-approved!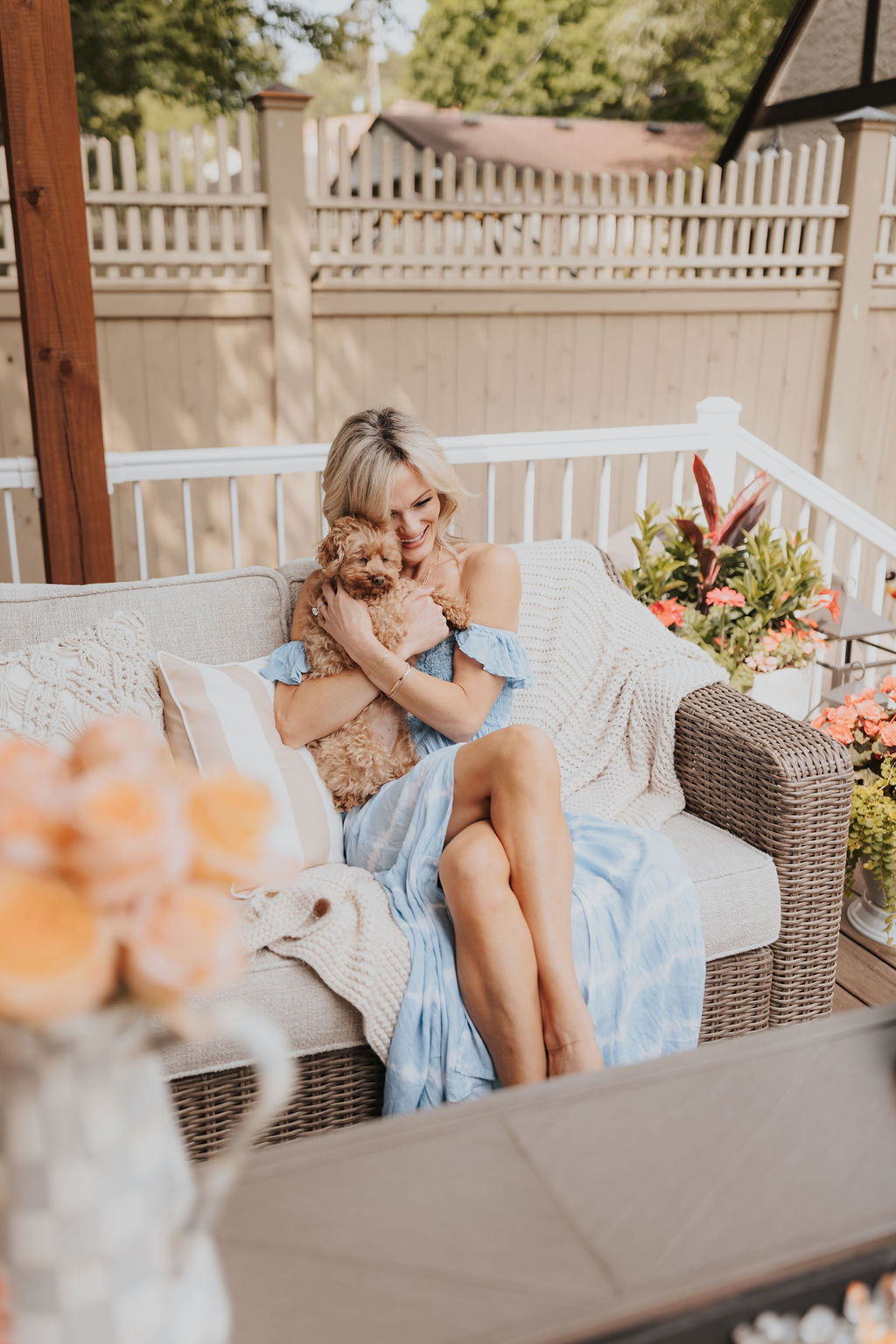 A faux tree is one item that was not on my outdoor decor radar, but I am in love with this addition. I have had this lovely pot for years, and when setting up our patio this spring, I kept thinking about how an attractive plant would look ideal in this space. I was sent a recommendation for this faux olive tree, and it is surprisingly affordable (under $100) and looks fantastic! We added white river rock to keep it secured, and it is so lovely! This space is calm and relaxing; it is a peaceful place to start my mornings.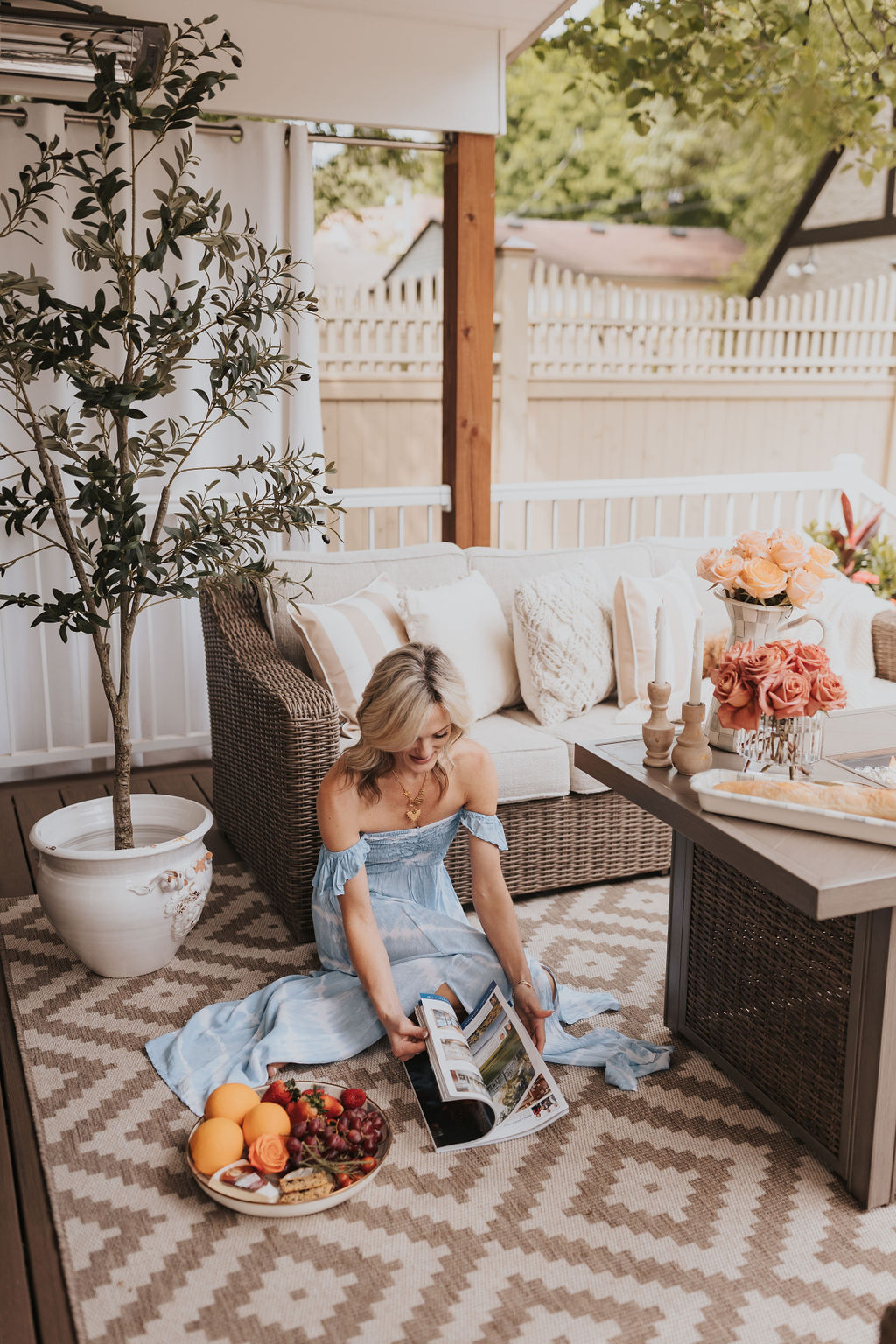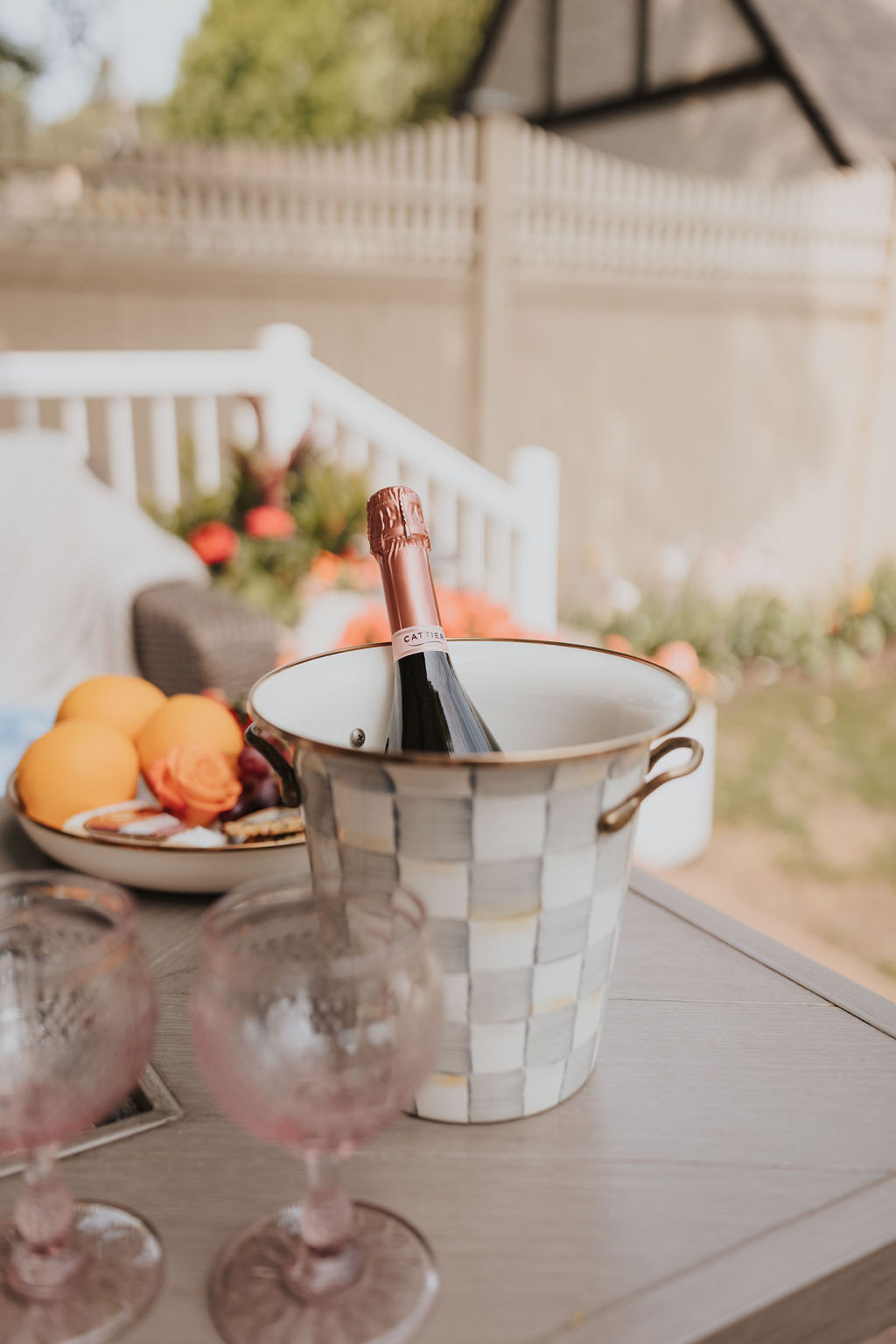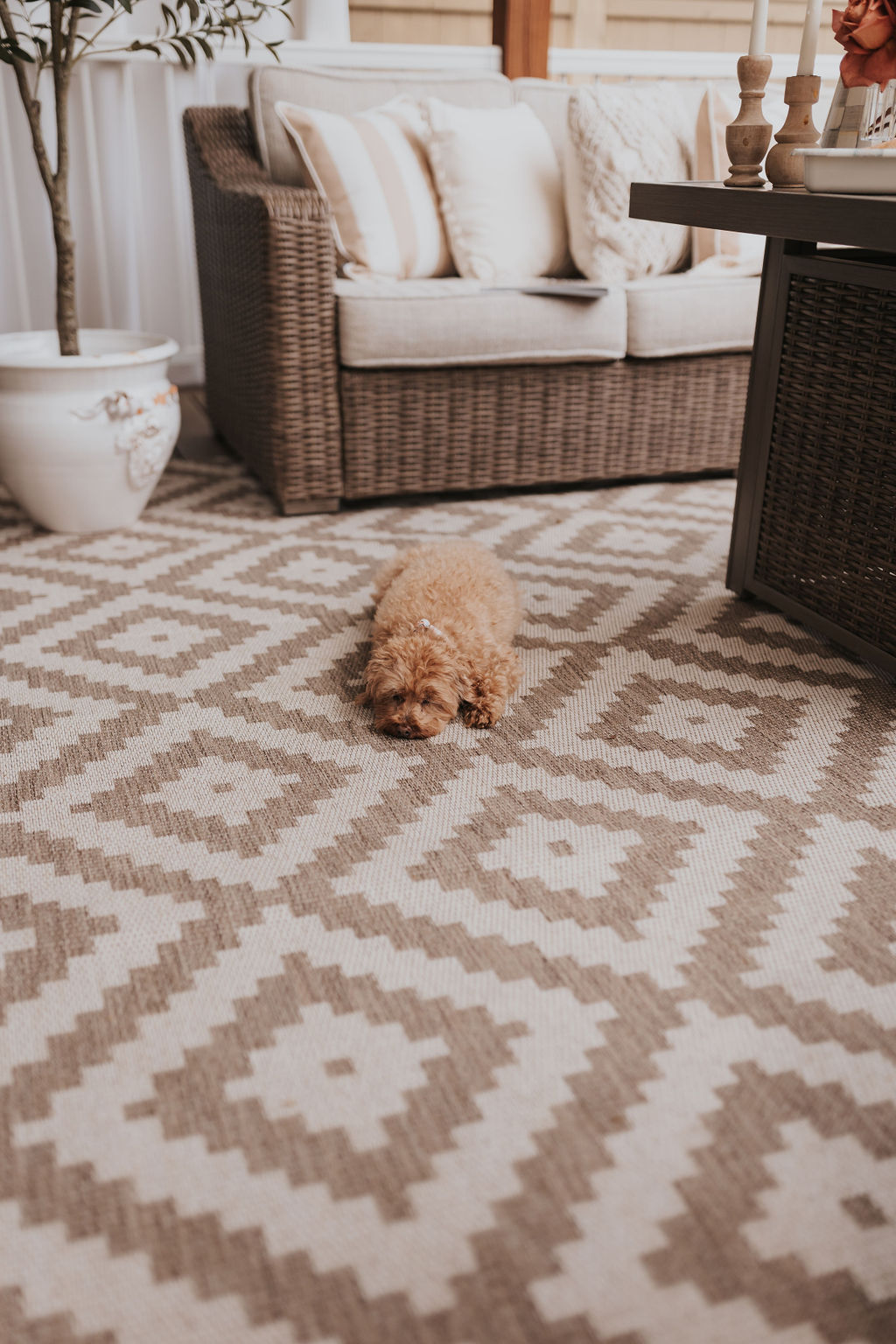 Investing in entertaining outdoor pieces has been a fun decor element I love to pull out when friends or family are popping over. I have several MacKenzie-Childs pieces, but the new sterling check collection has quickly become my favorite. The champagne bucket and large serving tray have been used repeatedly, and summer is just beginning! Highly recommend adding a few of these pieces to the mix if you want to impress with your entertaining. Also, check out those stunning pink goblets. I cannot think of a perfect way to sip rose on the patio than with these beauties!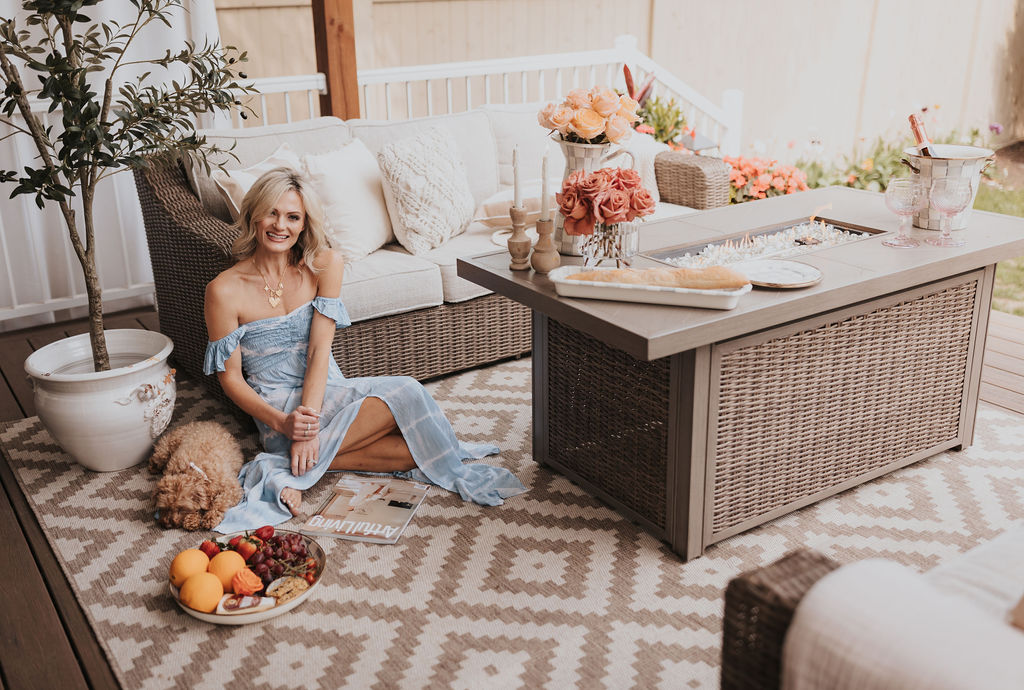 We adore flowers around here, and this is one way to make your space go from ok to extraordinary and quick! One pro tip is to pick a color scheme and go bold with your choice! I love pink, so we typically go to Home Depot and find all the pinks that will work in our space, and it makes a significant impact on picking one color throughout the area.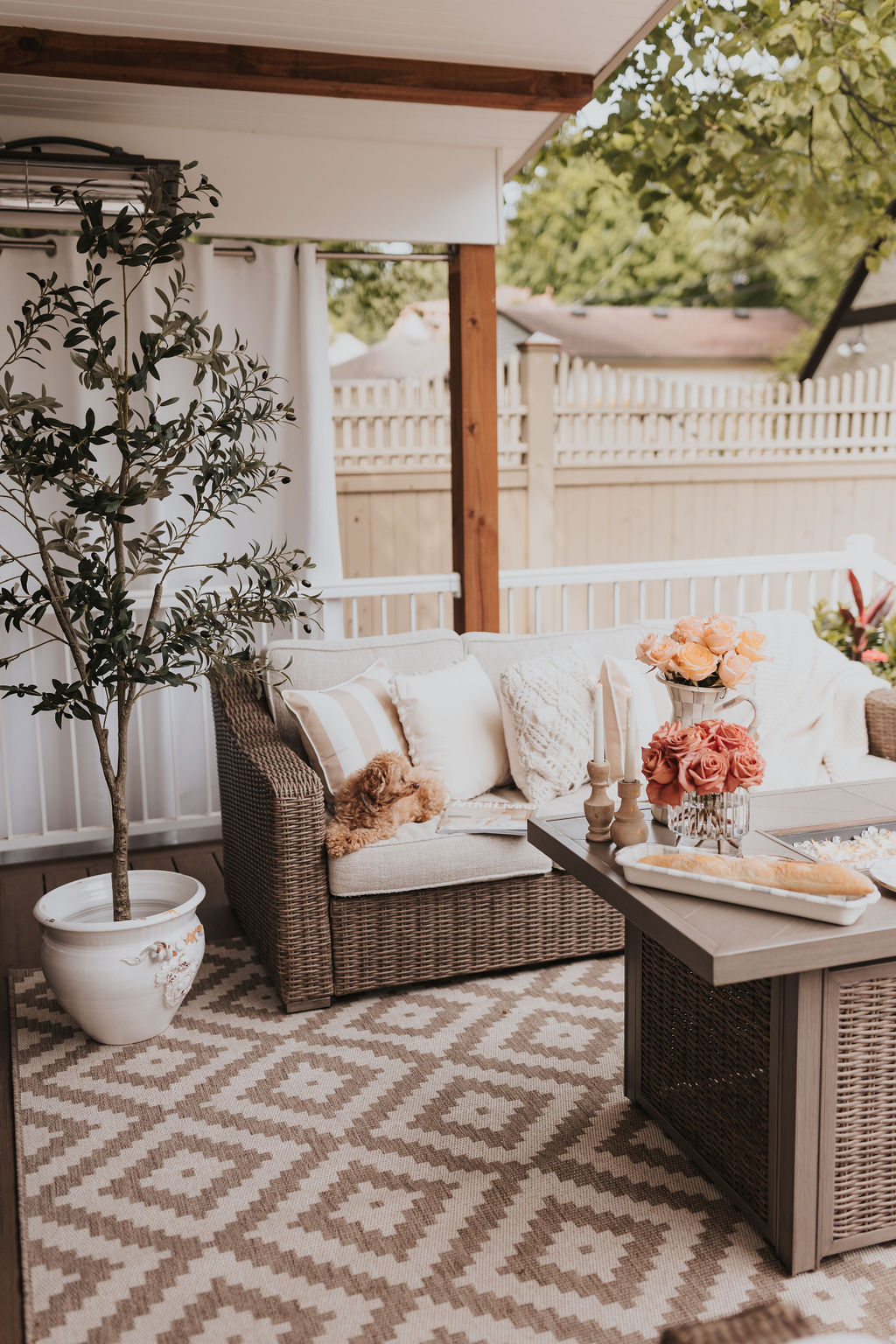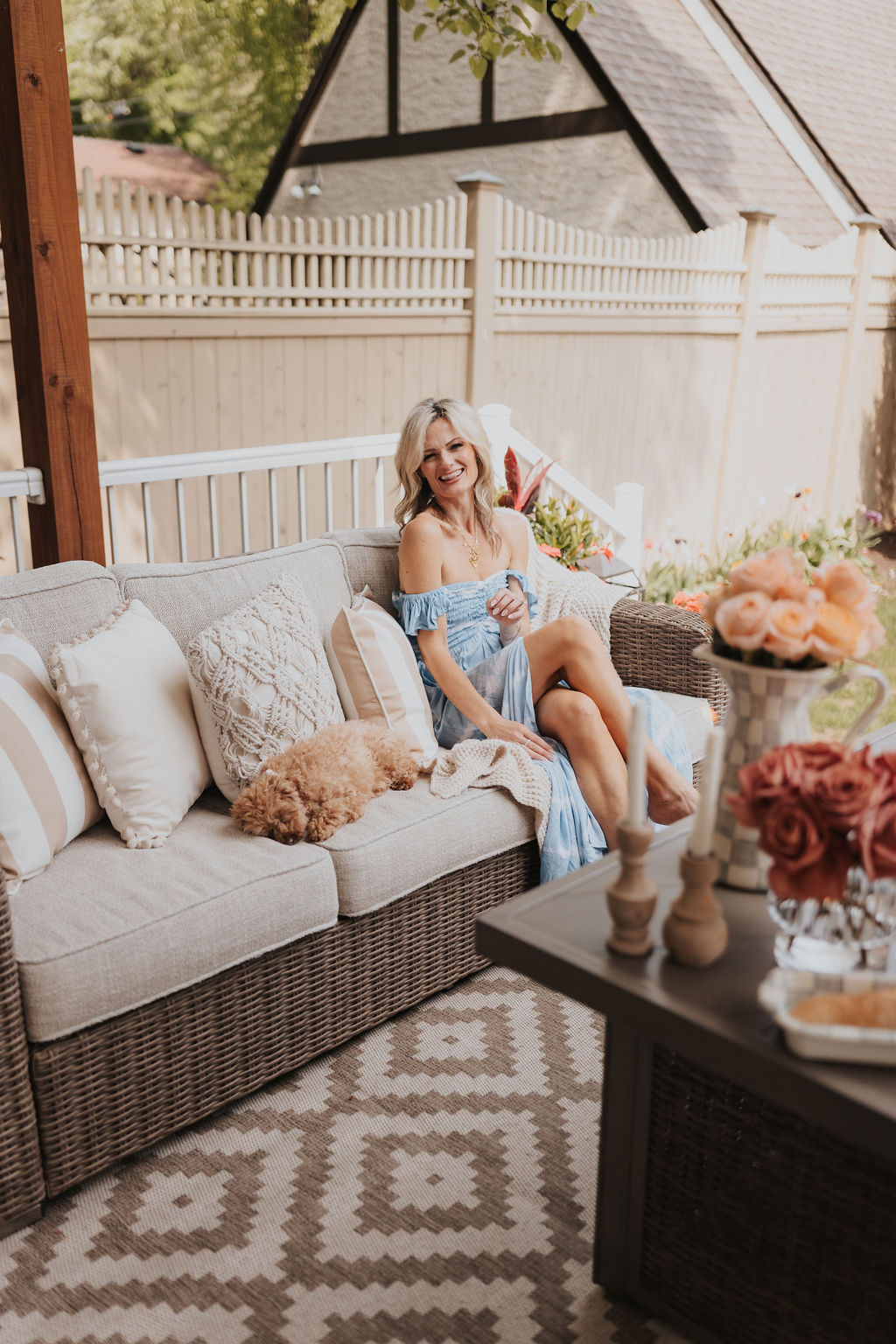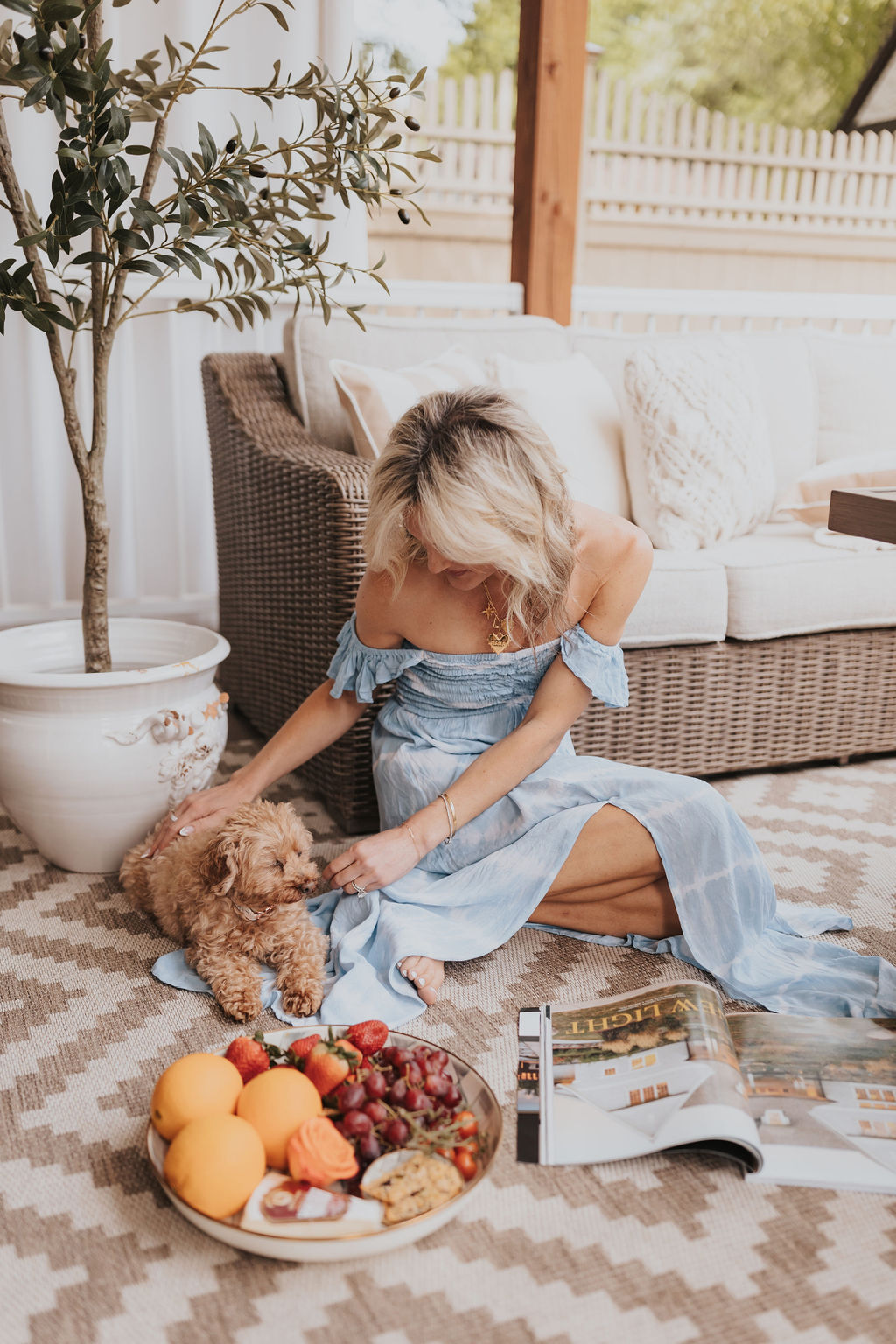 I hope you find some inspiration here and can sit back and enjoy all the summer season offers! Our summer is quick, but oh so loved.
Thank you to Rugs USA, Mackenzie Childs, and Tiare Hawaii for my beautiful dress, Hart Studio, and Morgan Manney for capturing these lovely photos!
love,
Tamara