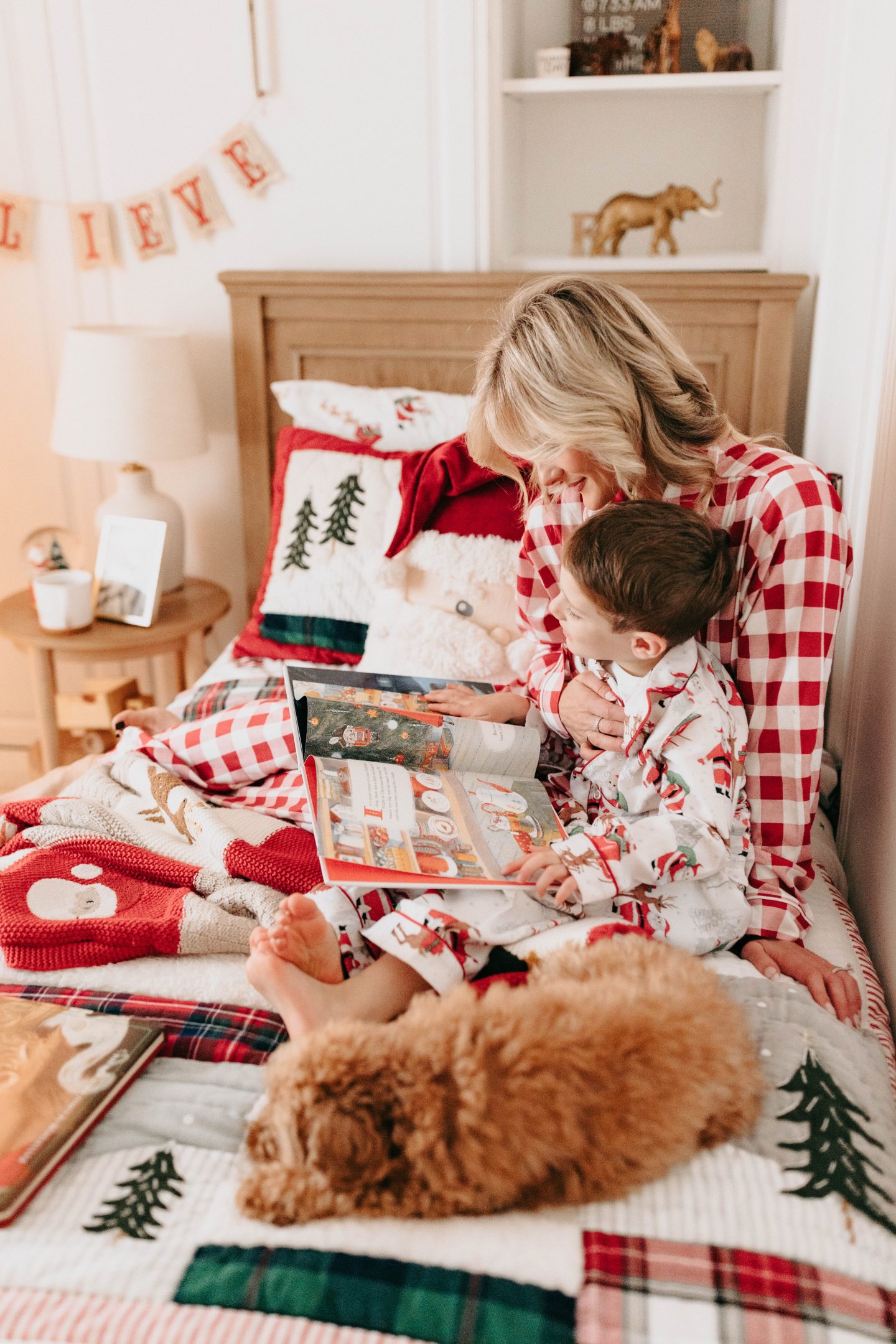 Making the jump from a toddler bed to a big boy bed with our second was bittersweet! I would secretly love for him to still be in a crib – Moms, you know what I mean! Each milestone seems to sneak in quicker with the second, and I am scratching my head, wondering how we arrived at a big boy bed so quickly! Pottery Barn has made all of our significant transitions feel effortless and smooth! Here are a few things we have done with both of our kids to make it a fun and memorable experience for all!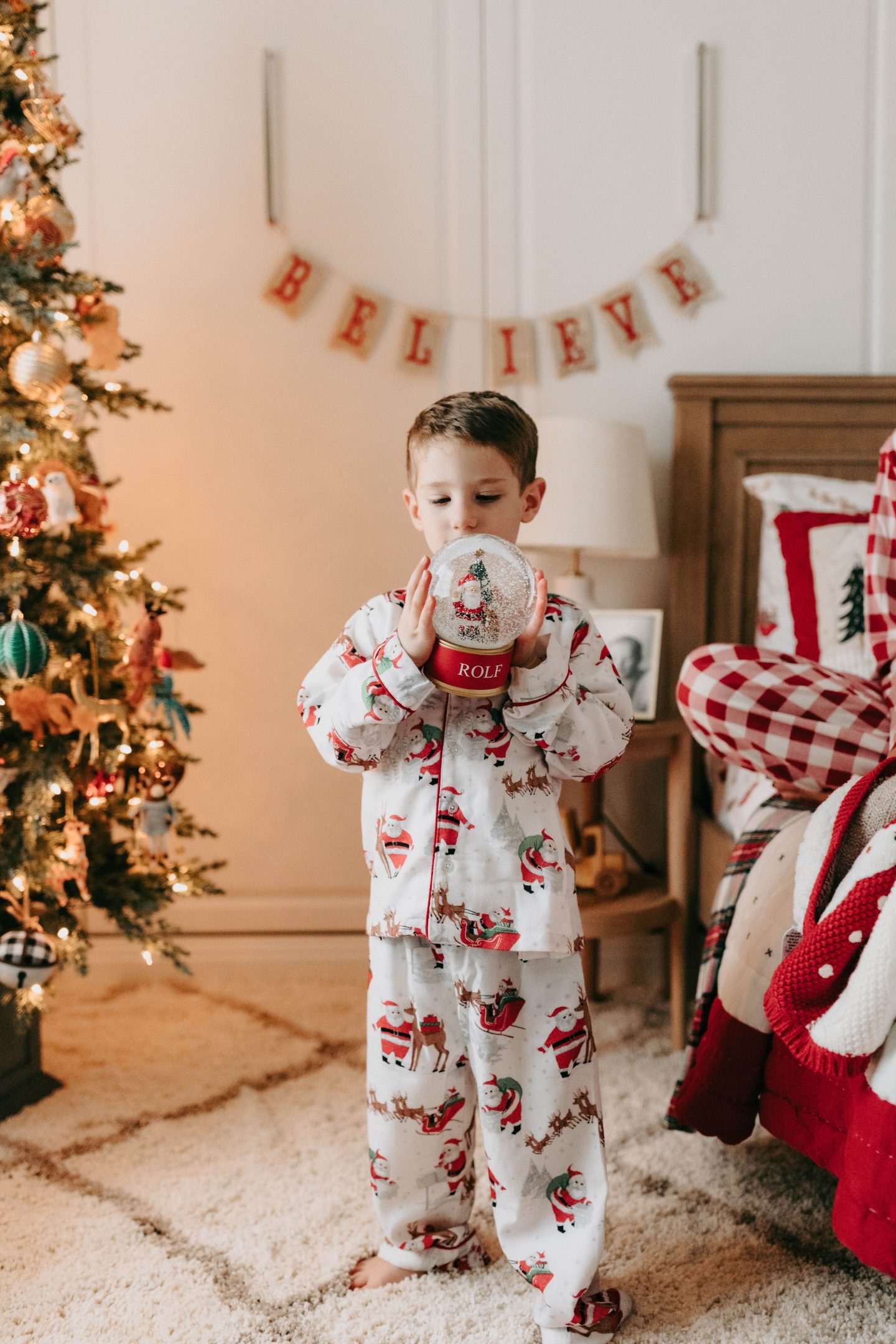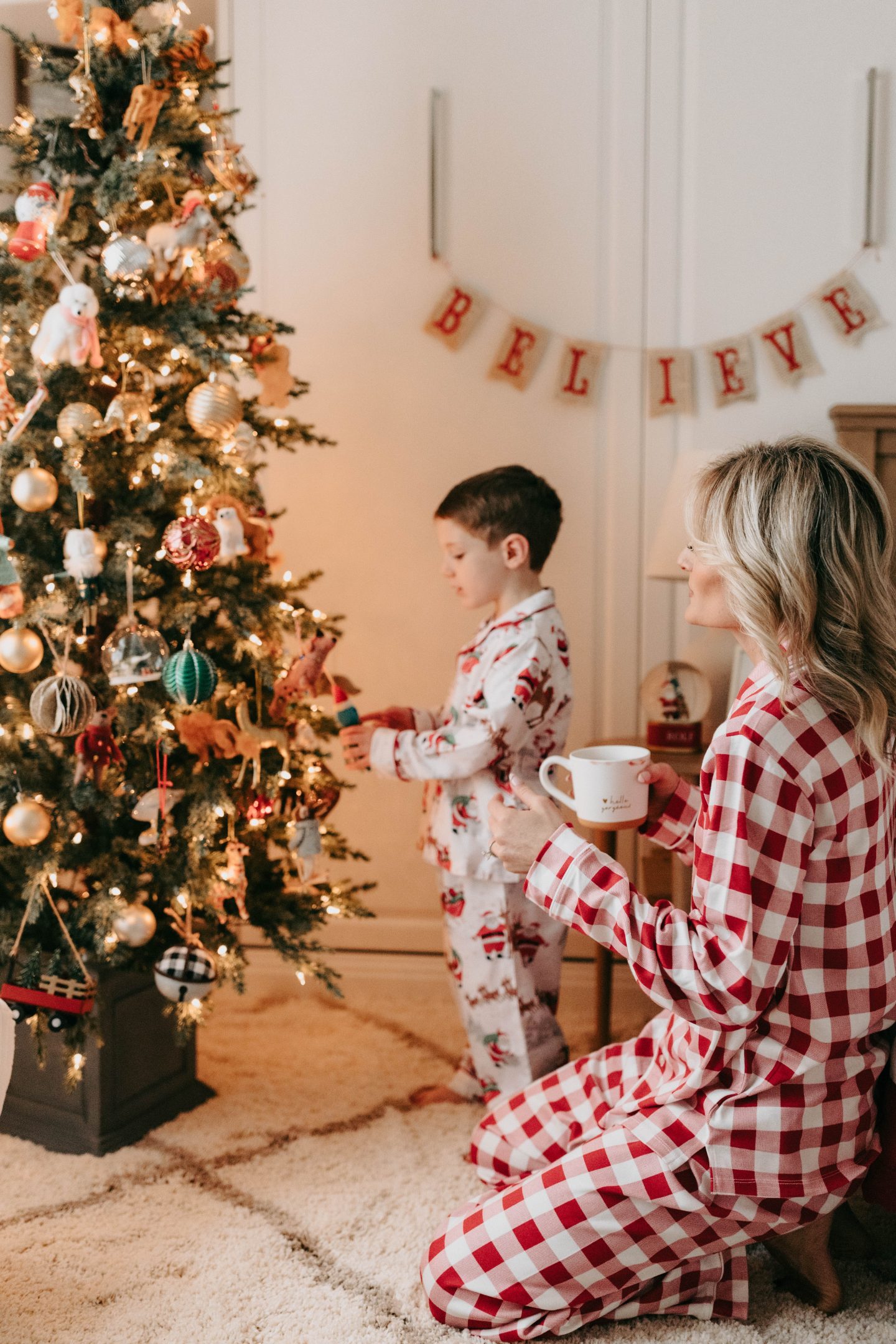 First and most important is building excitement around the new bed! We kept the date circled big on the calendar for the delivery and made it a celebration of sorts when it arrived! Both the boys were running, screaming, "It's here, Mom! Look! Rolfie's big boy bed is here!" We had a dance celebration when it was all set up, so the build-up was significant!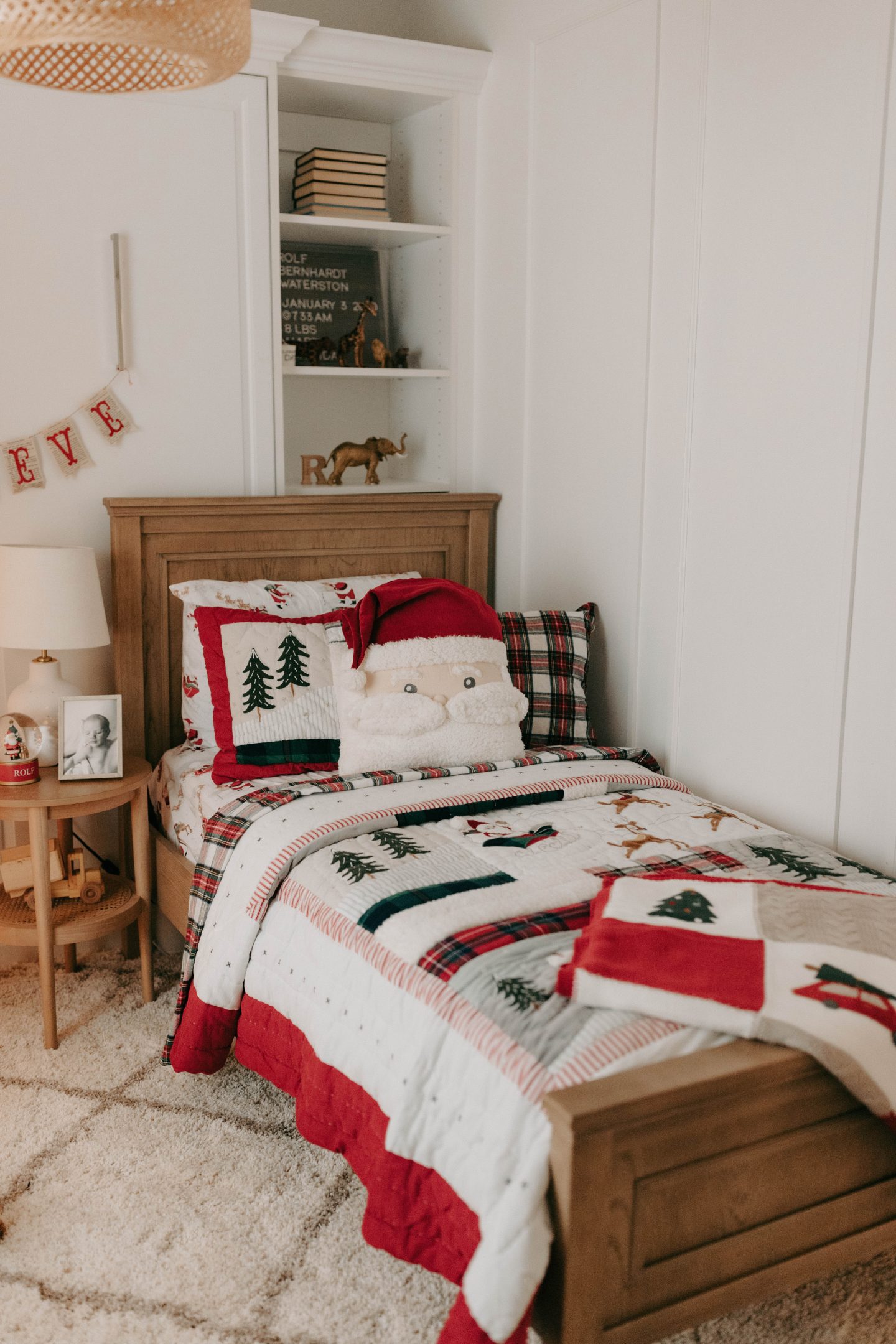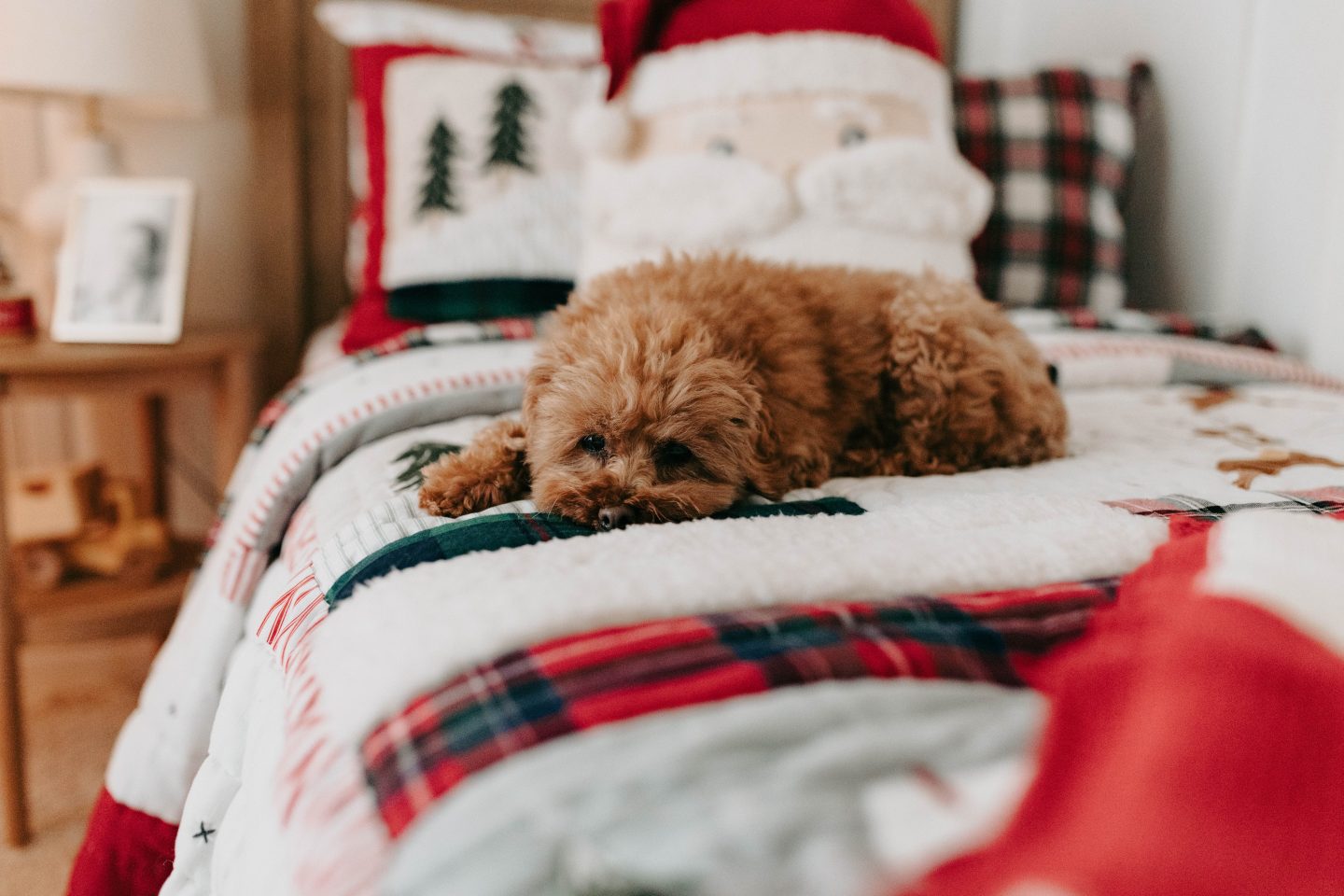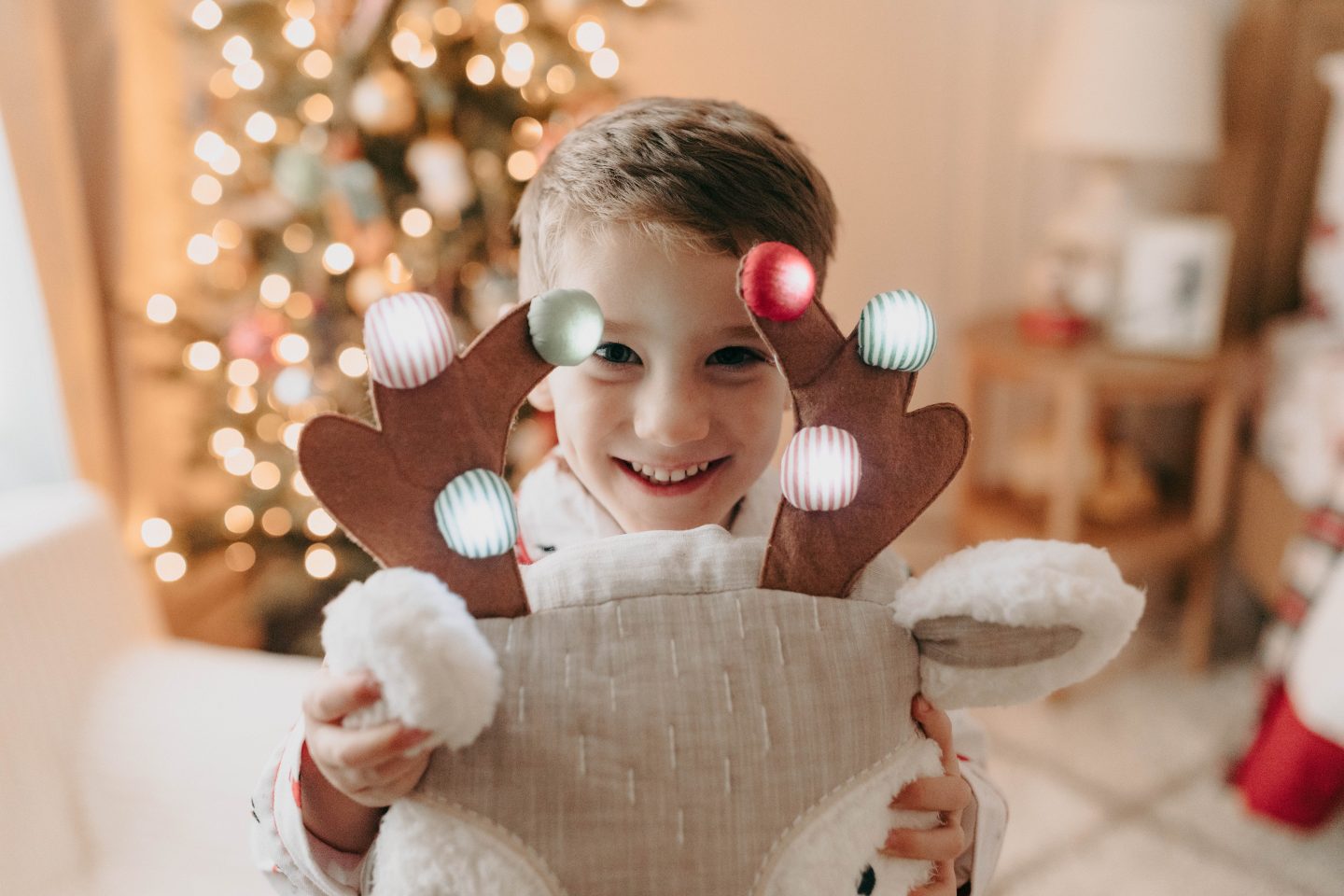 Involving your kiddos in big decisions makes them feel special and like they have a say. Thanks to Pottery Barn Kids, we set out his new Christmas sheets and unboxed all his unique decorations. The personalized snow globe is a personal favorite of mine! Rolf has the Christmas spirit and could not wait to run and show anyone who comes into the house yelling, "Come see my big boy bed!"

We kept our nighttime routine the same! We kept saying how fun it would be to have more space to stretch out and a cozy place for mom to read at night. The Little Red Sleigh is one of our all-time favorites if you need a cute holiday read! He couldn't wait to jump in bed after bathtime! I love that he knows this is a big deal and an excellent reason to celebrate because he is growing and changing. Sometimes, the changes sneak up on Mom!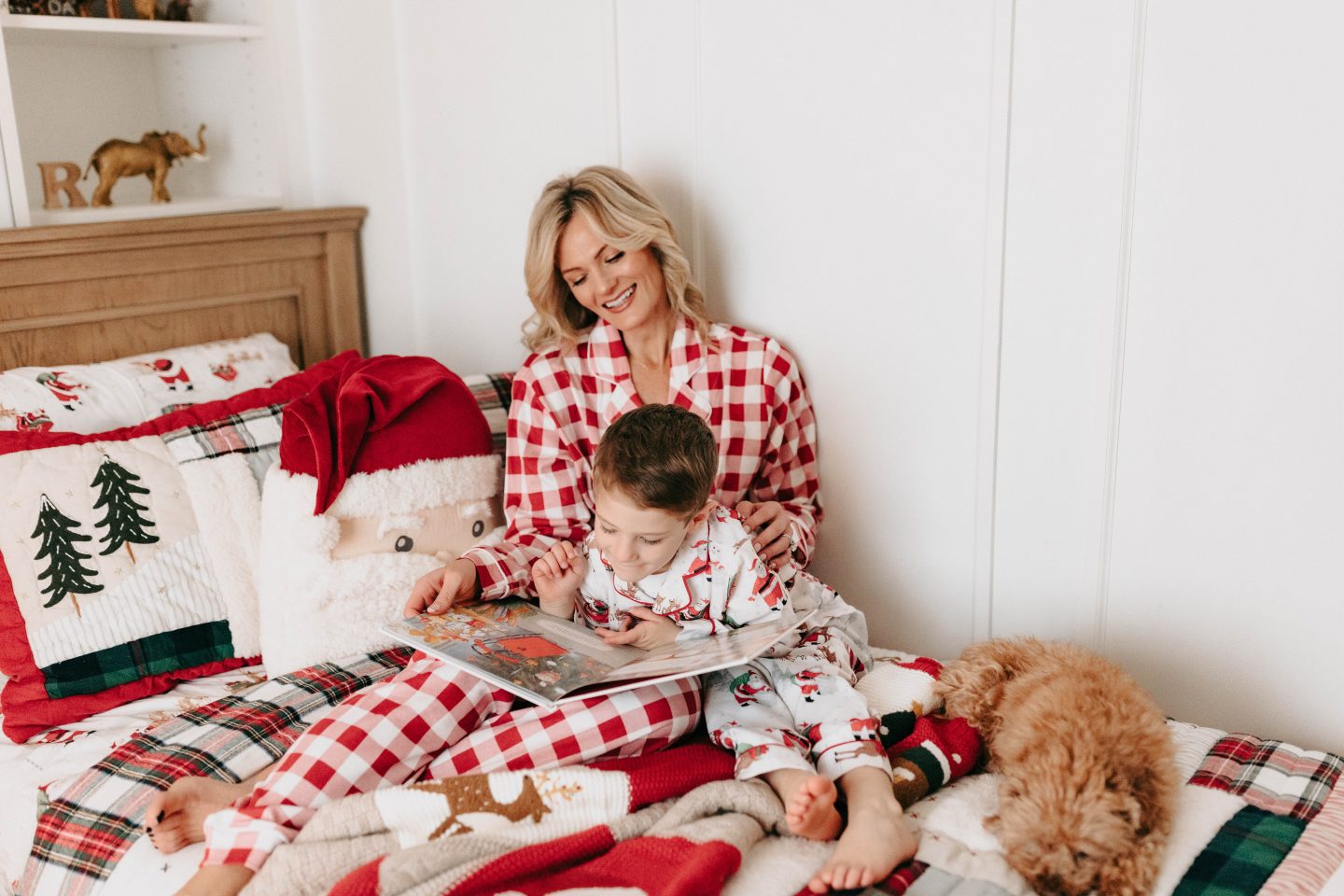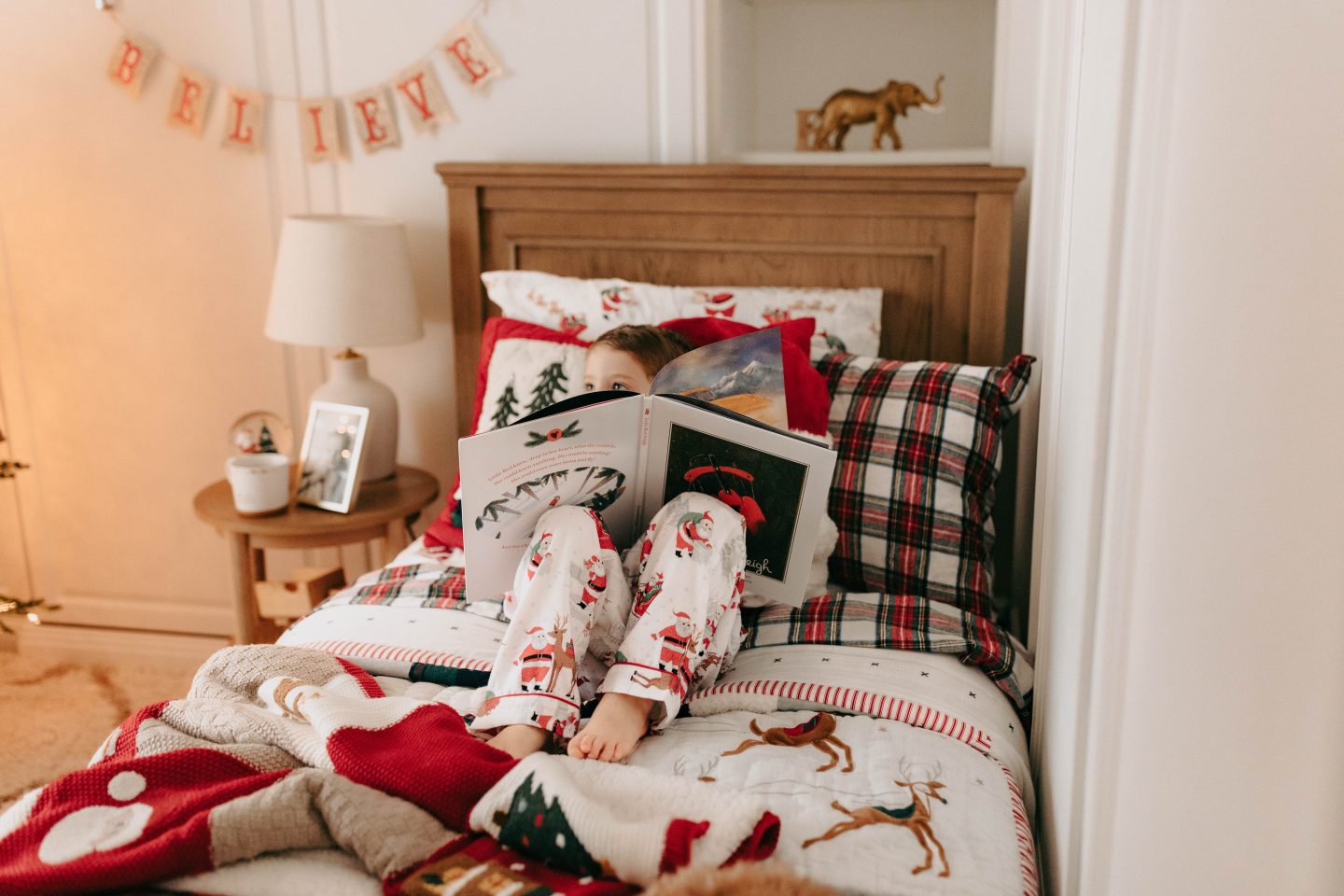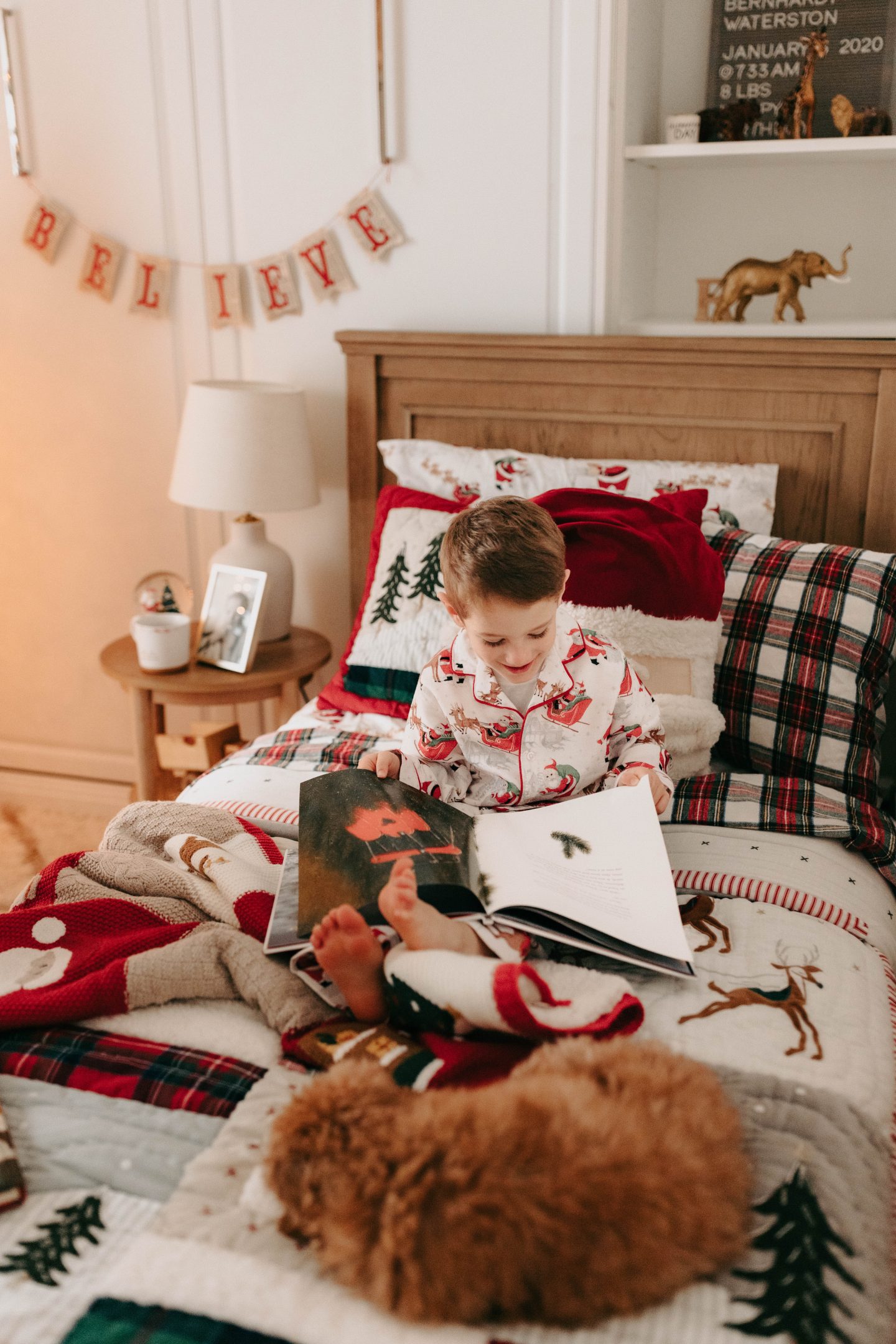 Lastly, we made it fun for the whole family. Leo has had his turn with his gorgeous room (see his reveal here), and watching him support Rolf was so special. We talk about it still, and I love that they are both just as into their rooms and decorating them as I am! Hopefully, that never changes.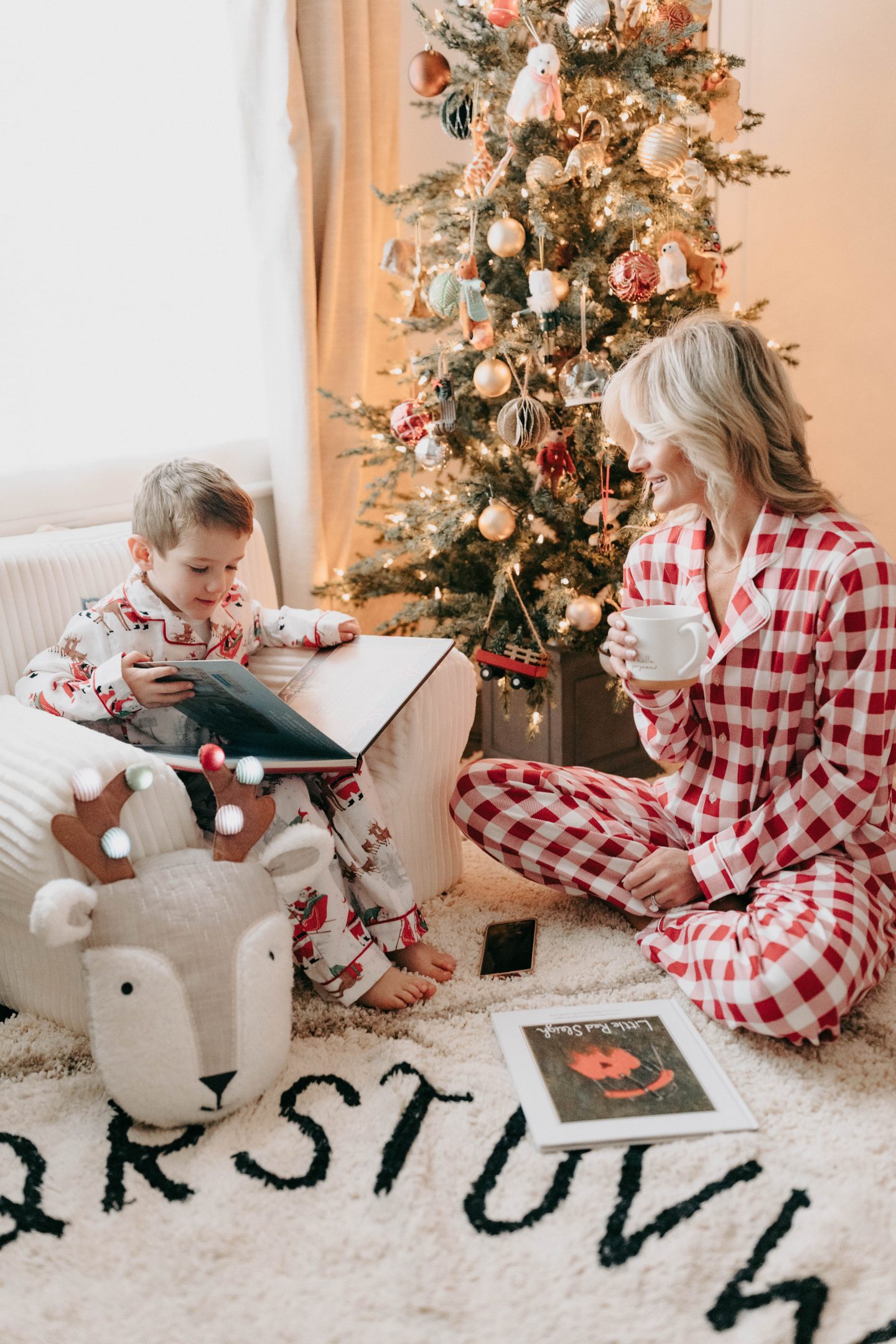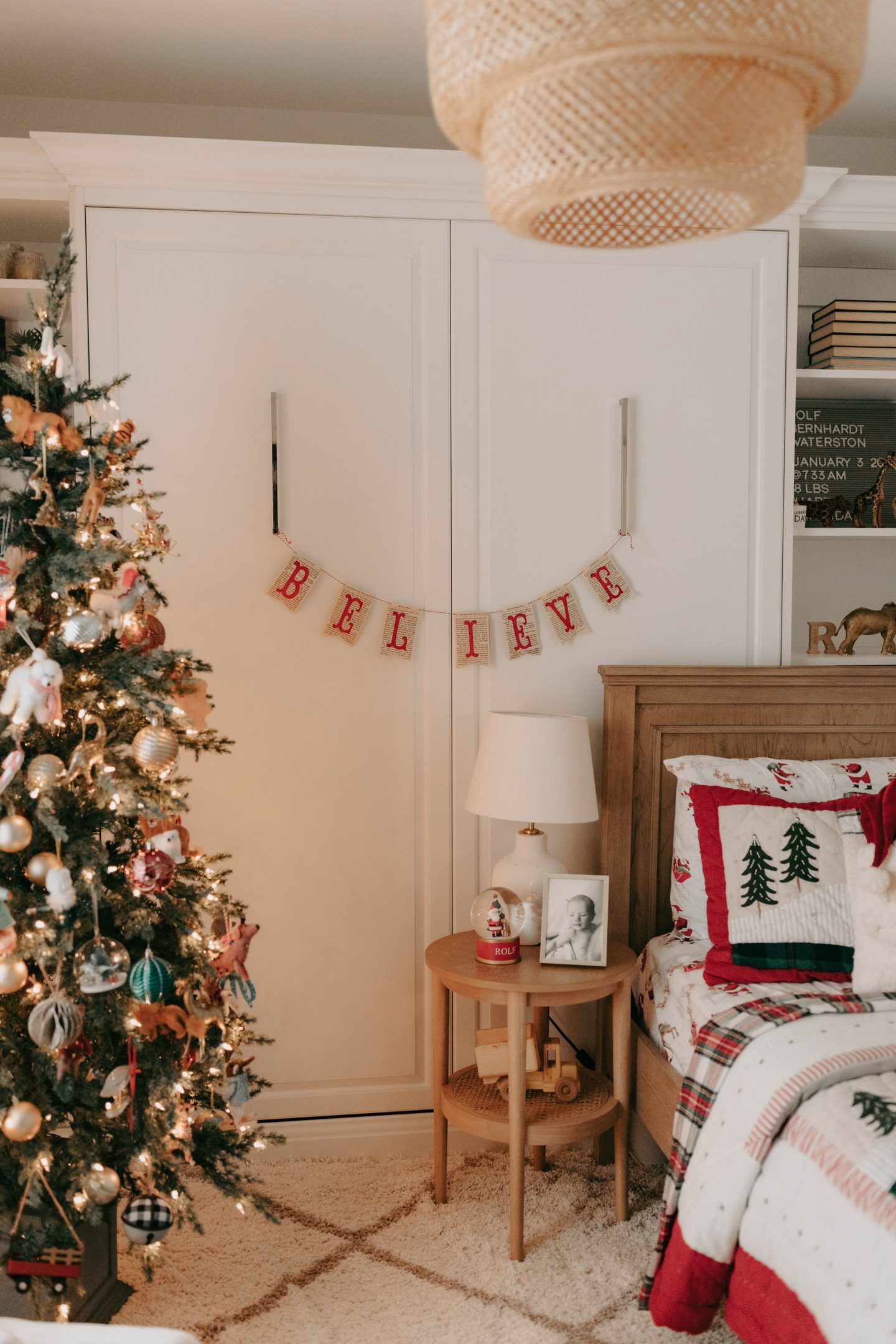 We went for the Christmas decor early, and I have to say it brings us all joy! I am so looking forward to Thanksgiving and all of the holidays ahead. I cannot get over this Christmas quilt – it is an heirloom! I adore all of PBK's Holiday bedding. The Rudolph collection is also adorable!
Did you see the light-up reindeer pillow and giant Santa? PBK makes it easy to layer their bedding year after year so you can slowly build up your collection. Layering the plaid sheets with the Santa ones looks so darling, and I love that we can use the plaid option well into the winter months ahead! So many adorable decor options are available!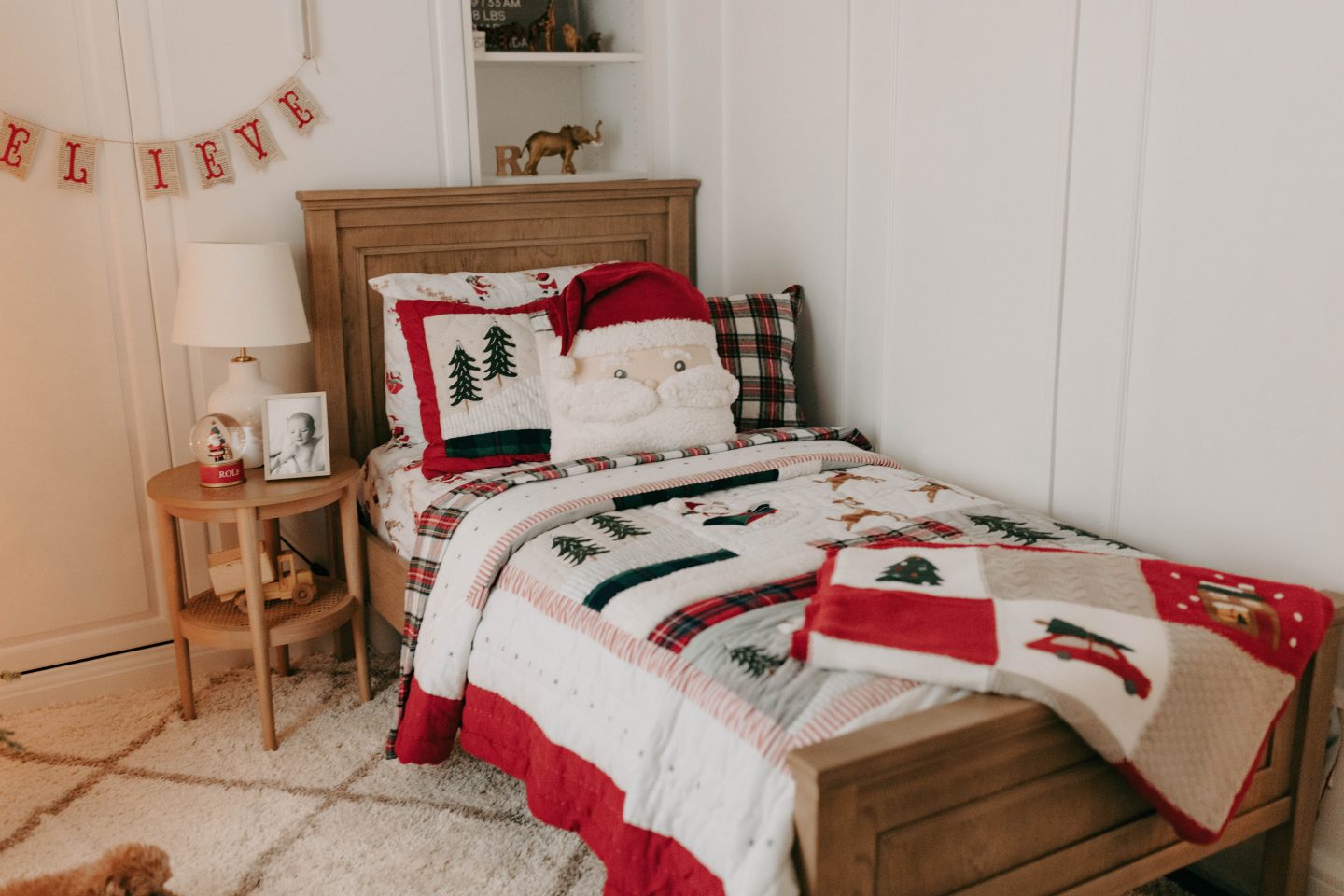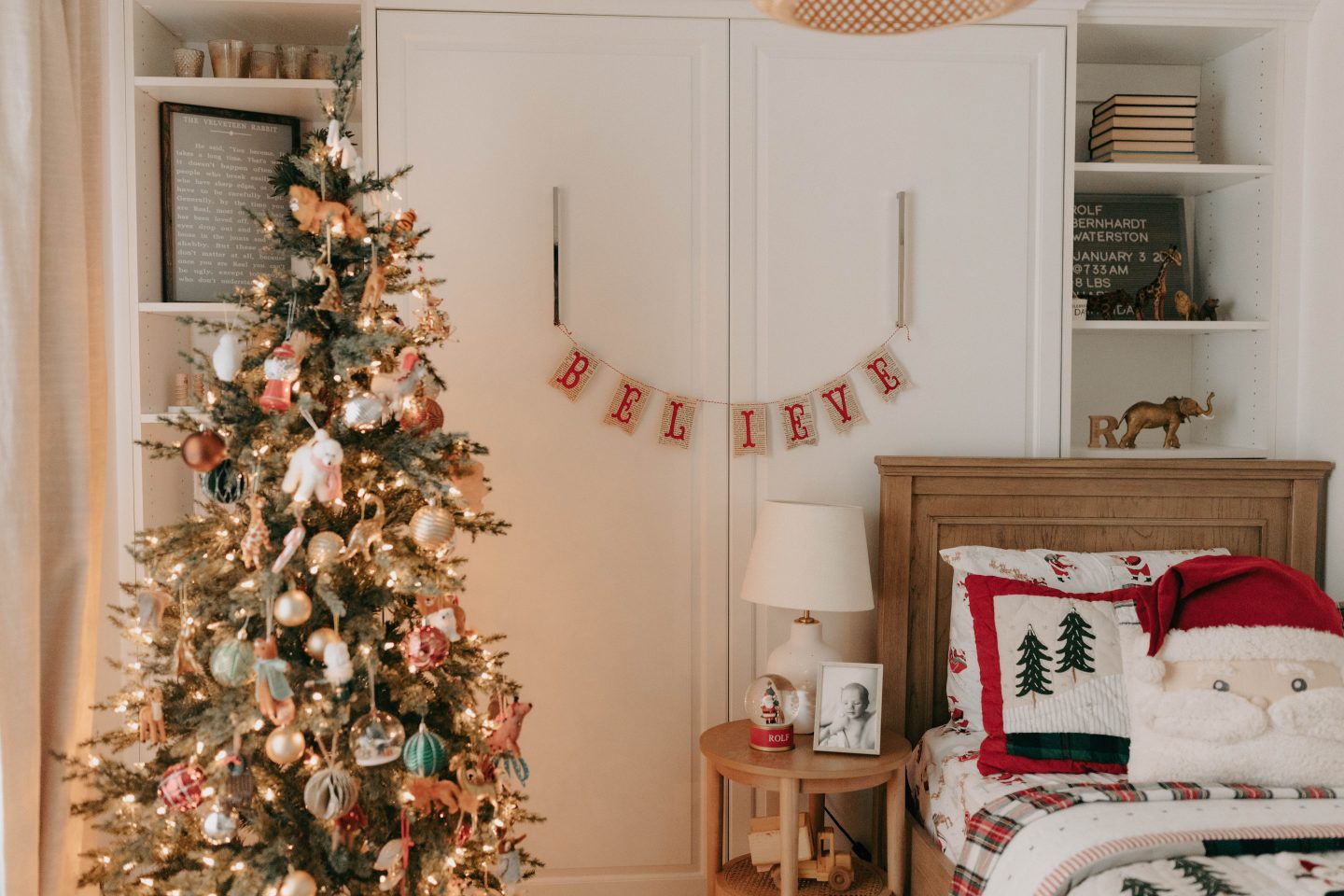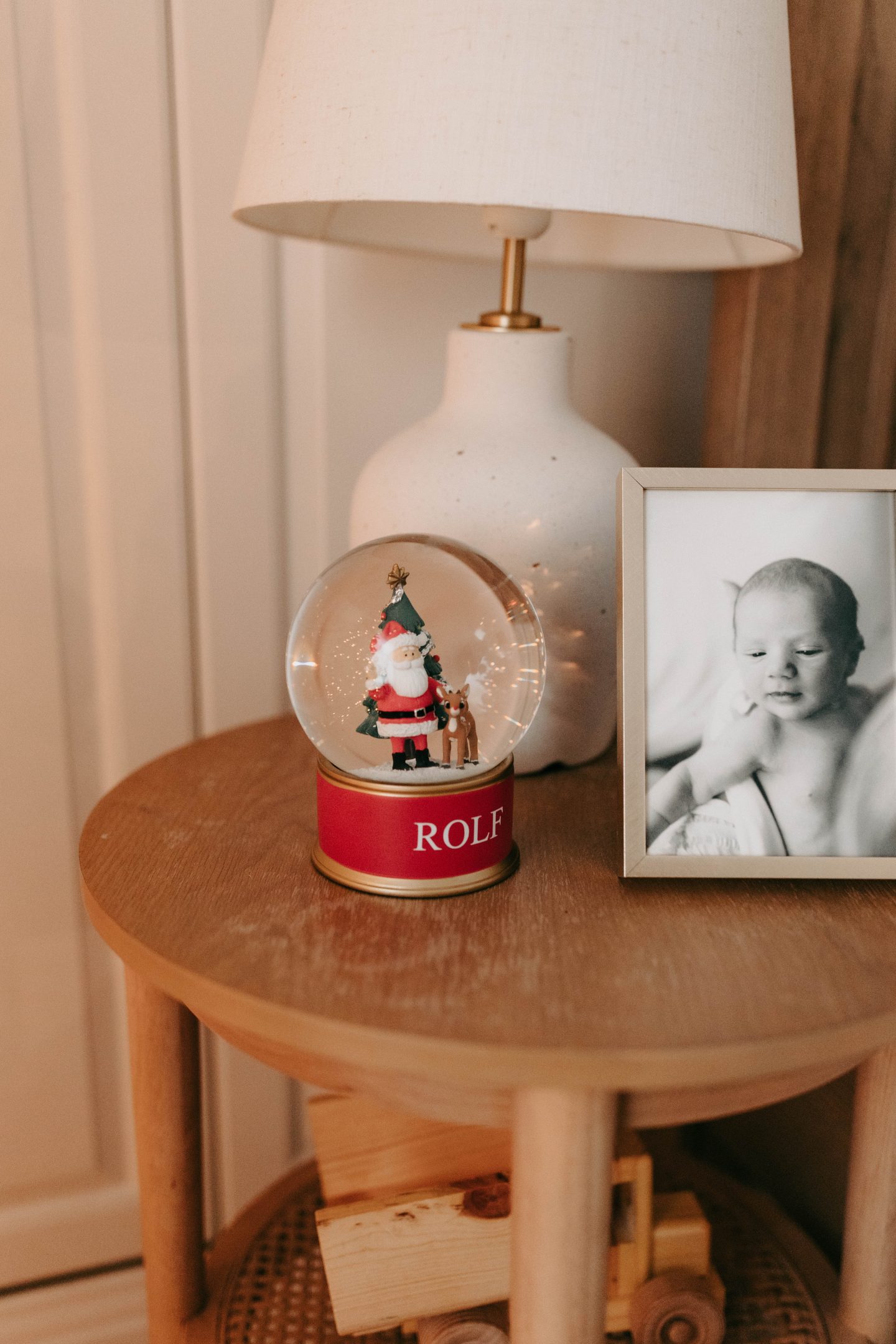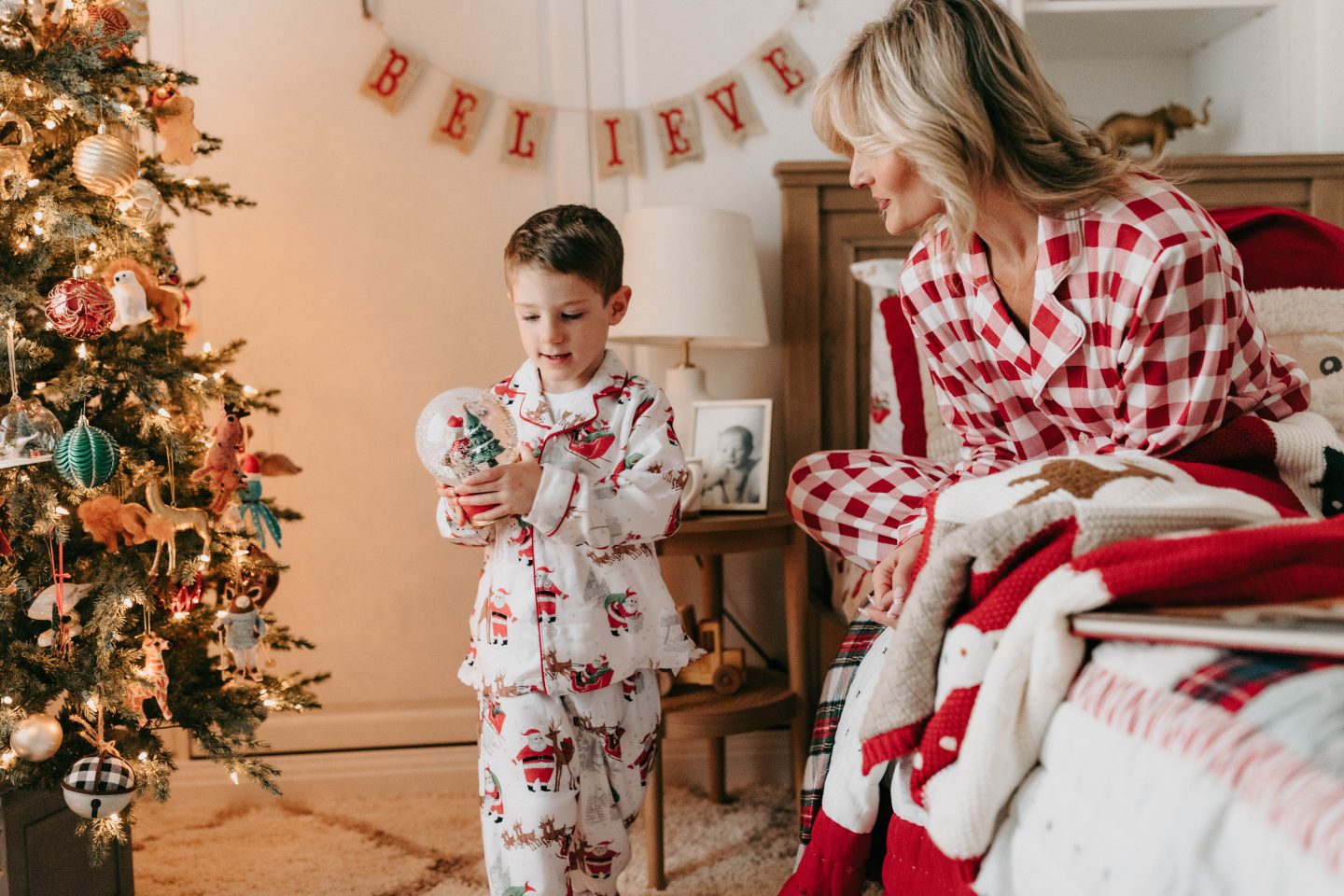 I genuinely love how Morgan captured him in his element. The bed is stunning in person, a piece to pass down through the years. I also love that a mattress can fit under if you have visitors or need additional spots for cousins or friends. The wood is the perfect tone and will be able to grow with him.

I also love these pajamas! You know we take our jammies for the family seriously around here! Mine are so soft, and I love the print! Leo and Rolf have matching kids Christmas pajamas, and I think these are so great because they are quality and appropriate for events and gatherings with friends, too! You will see a lot of these jammies over the next few weeks!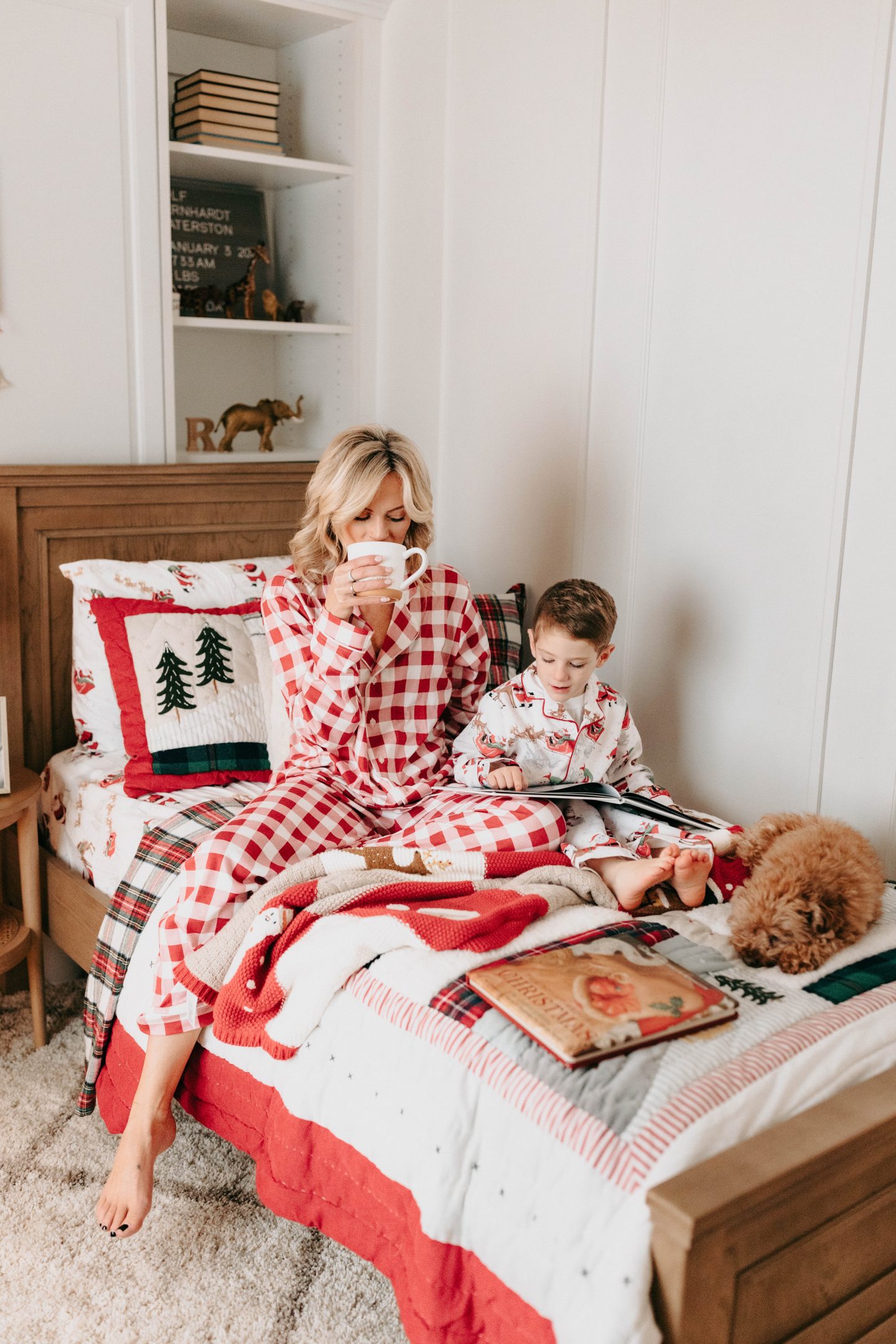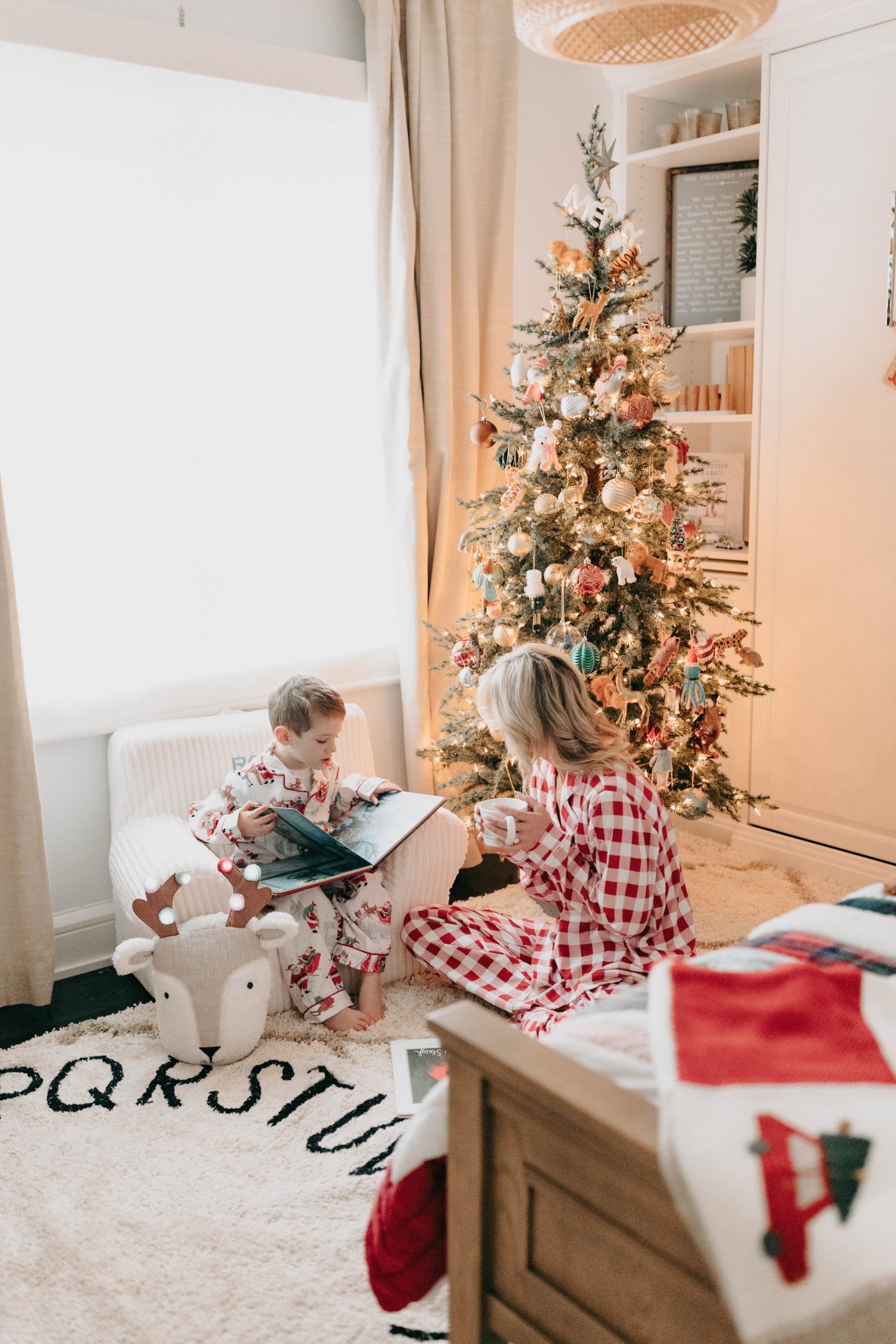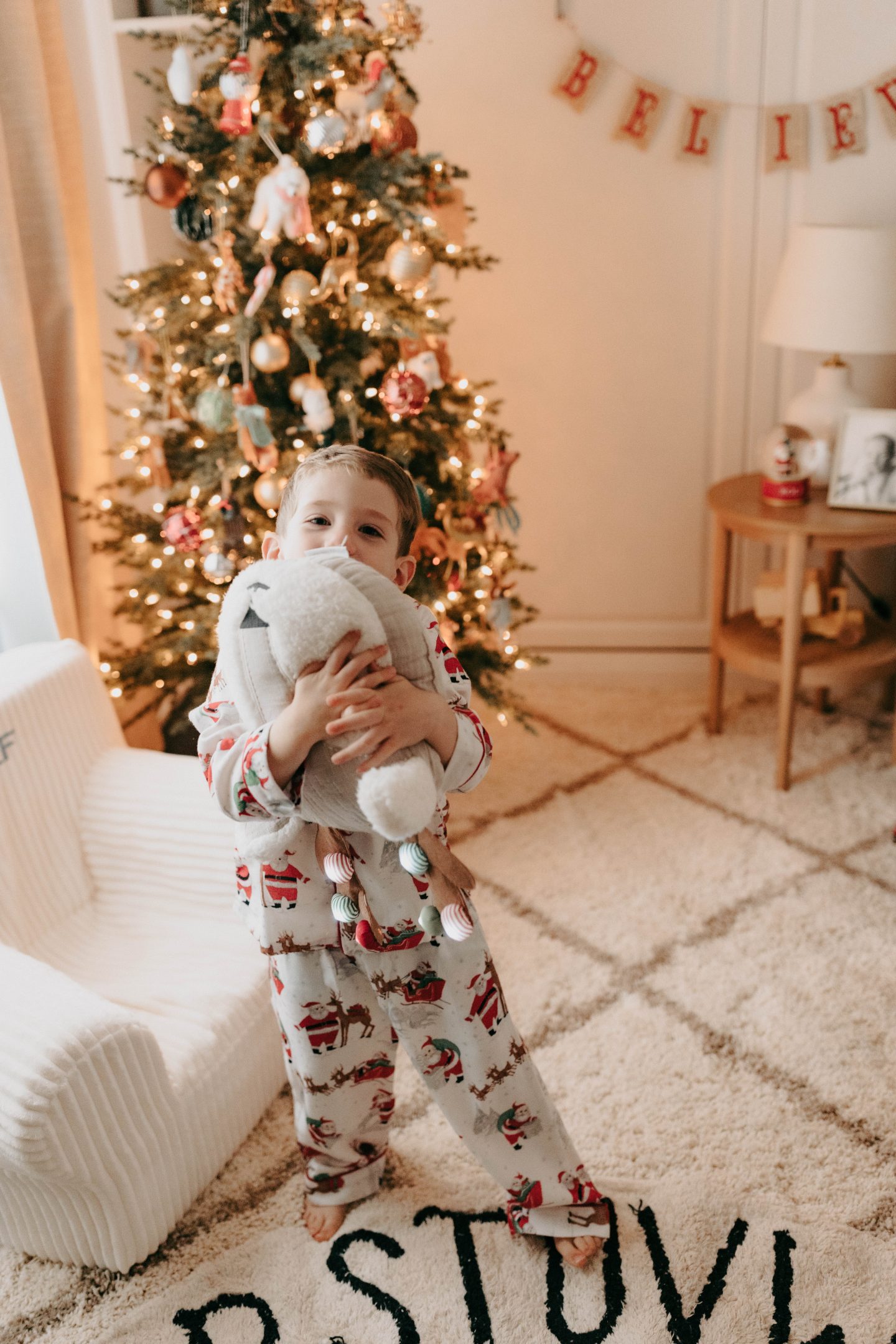 Thank you to Pottery Barn Kids for always making my children feel love on these special occasions. Morgan, thank you for making us look good!
Thanks for being here, and happy holidays,
Tamara and Rolfie