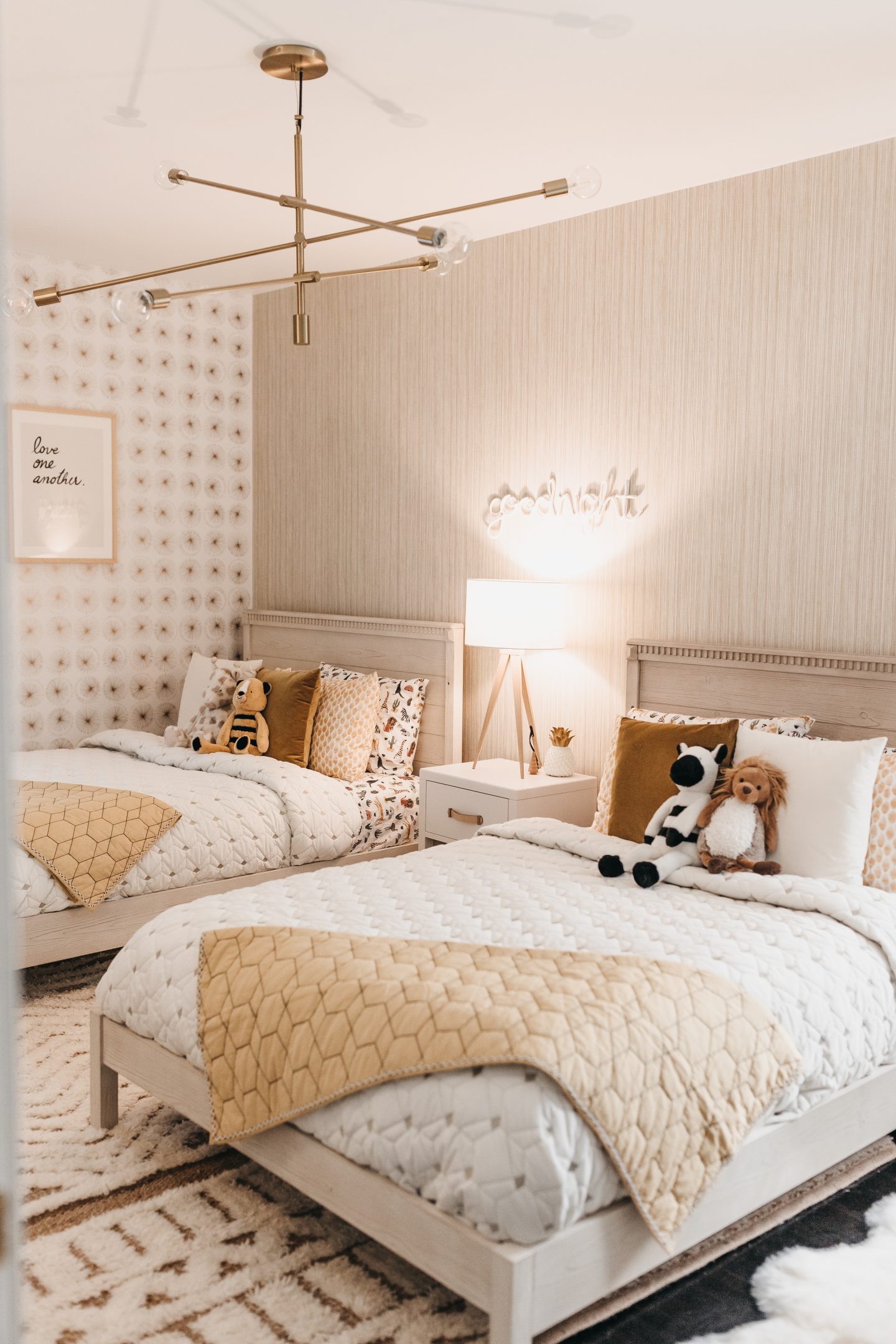 Who remembers saying goodbye to their first baby's crib? No one prepared me for this transition, and wow, did it sneak up on us faster than I imagined! Such a significant and exciting change, and it could not have gone better for our big guy.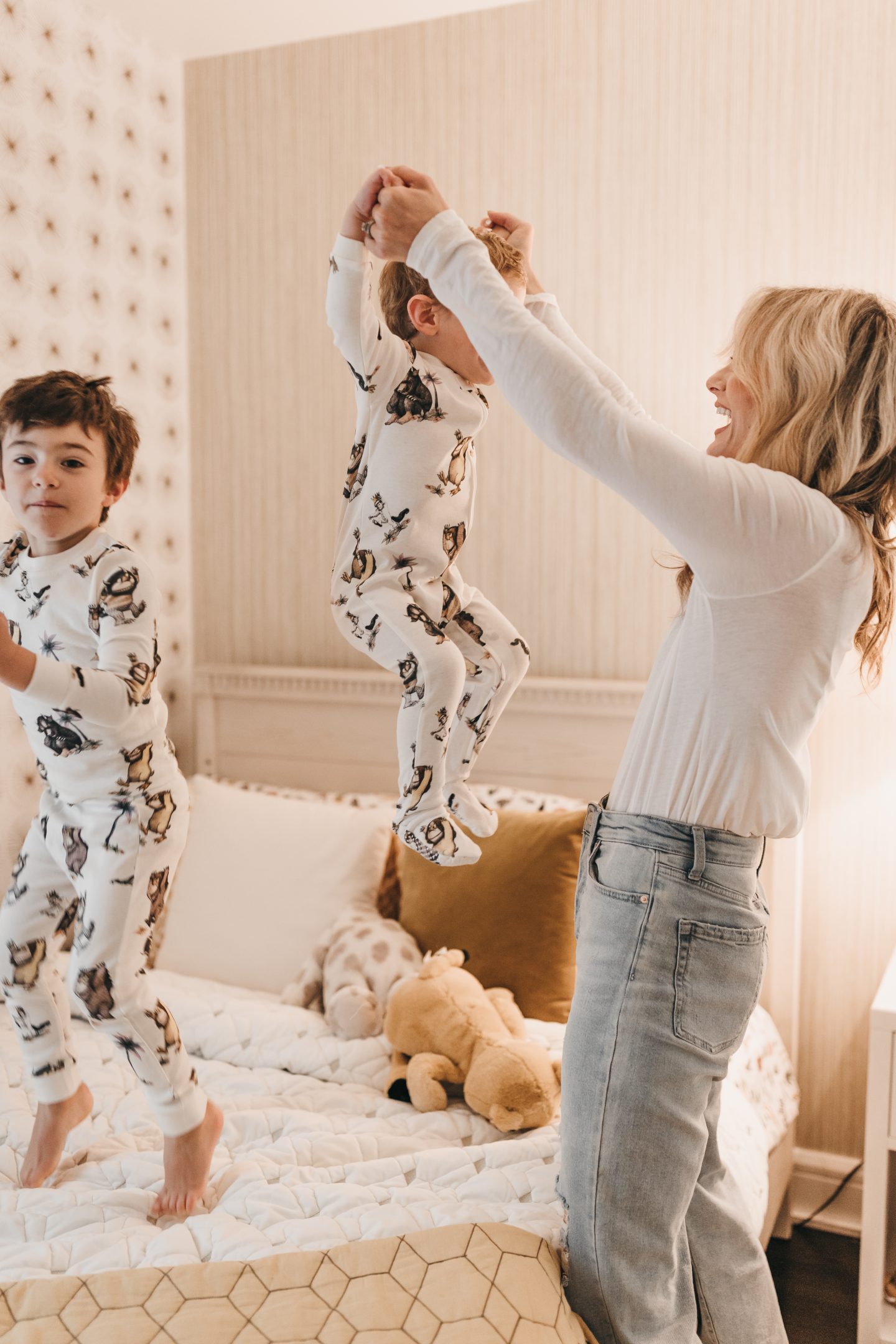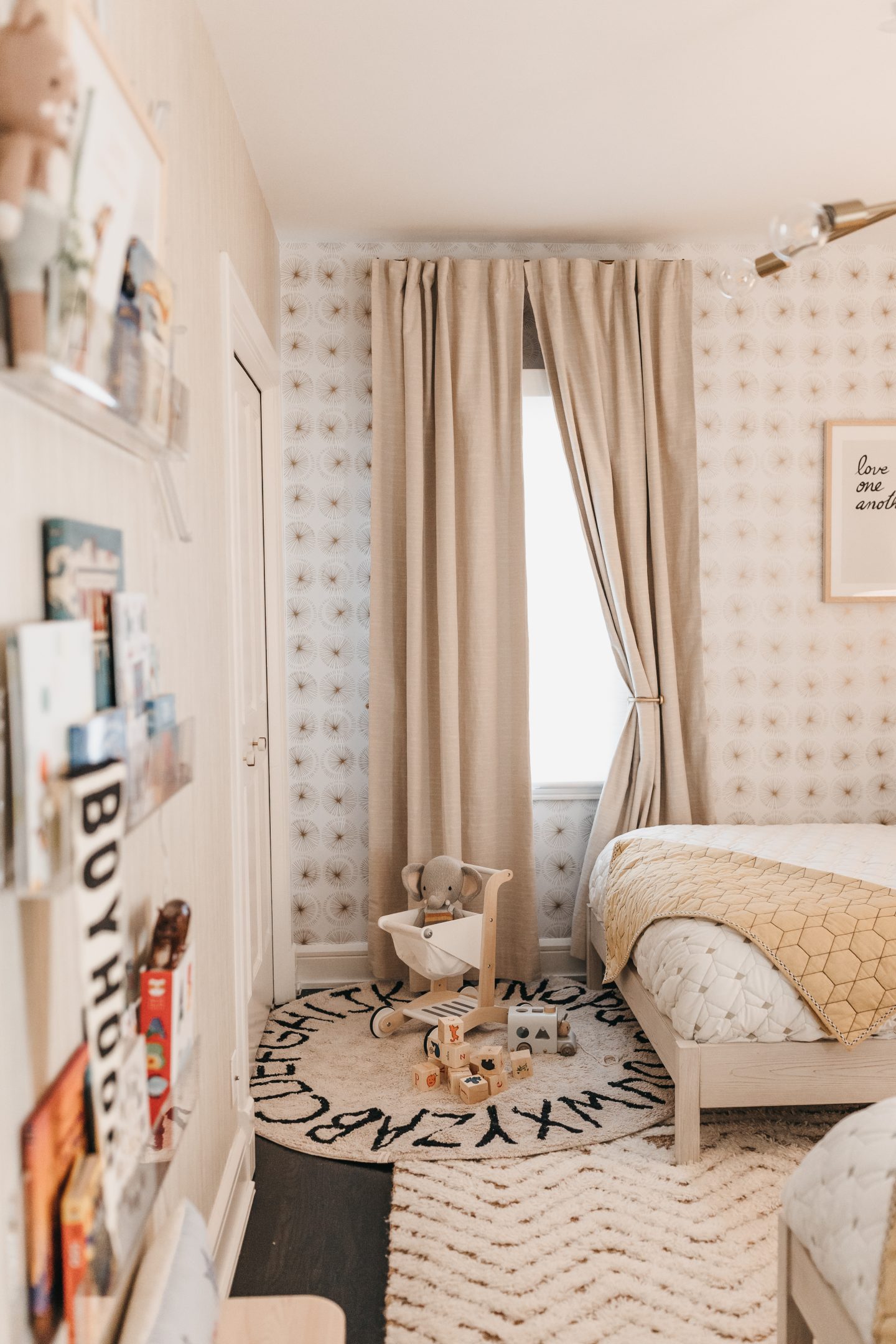 Let me start by saying Leo's crib was the first piece of furniture we selected for his nursery. I remember scrolling by the cribs and instantly knew that was the one for us. It truly is a timeless crib, and these photos will show you why!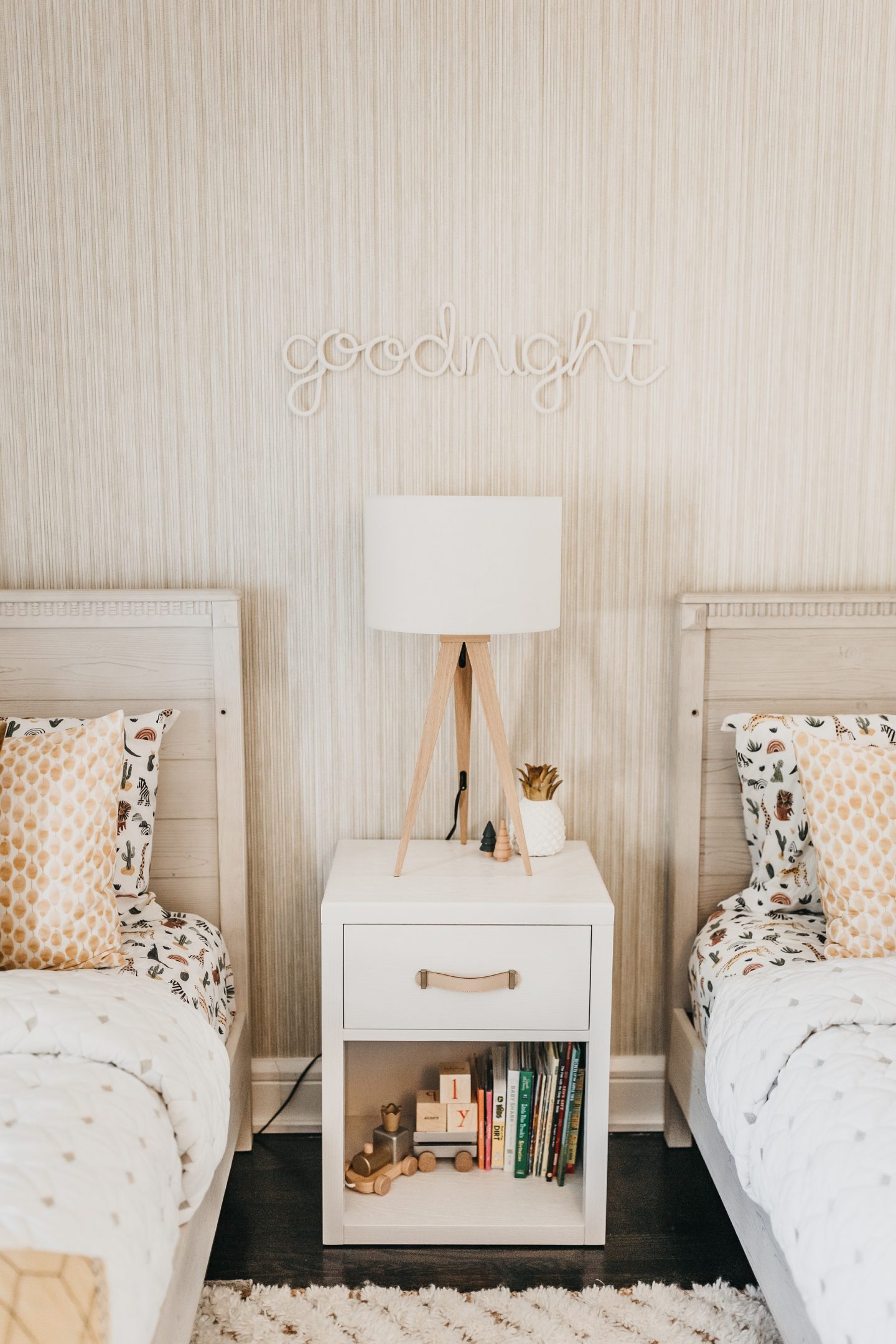 Luckily, Leo also adored his crib. I had so many doubts about us making this significant change in his room I wasn't sure he would dig his beloved baby bed going bye-bye.
My one and most important tip I would encourage you also to do is to prep prep prep with your toddler.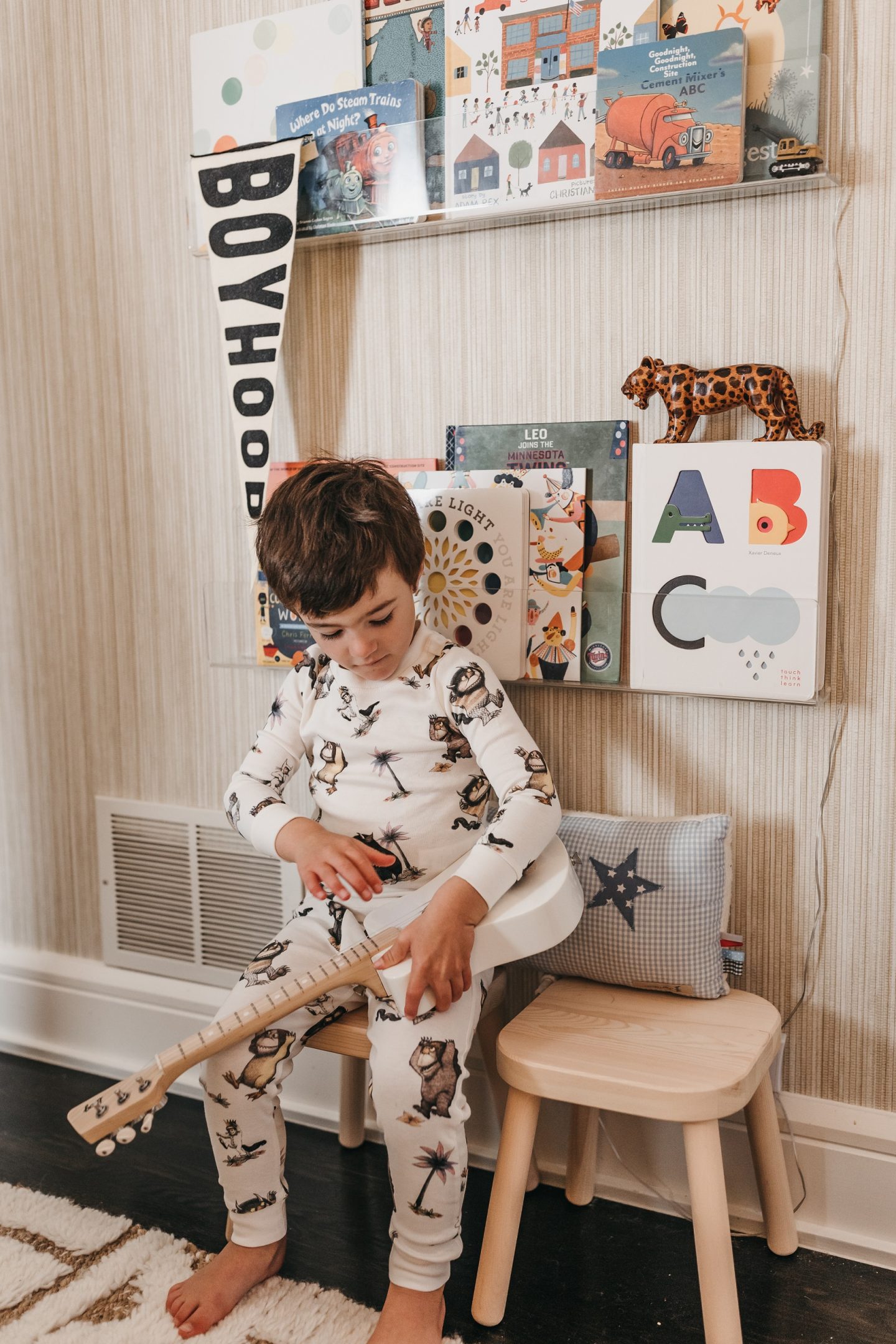 Walk them through the change. Tell your toddler how exciting and how proud you are for them to hit this milestone! And bring them along for it, all of it.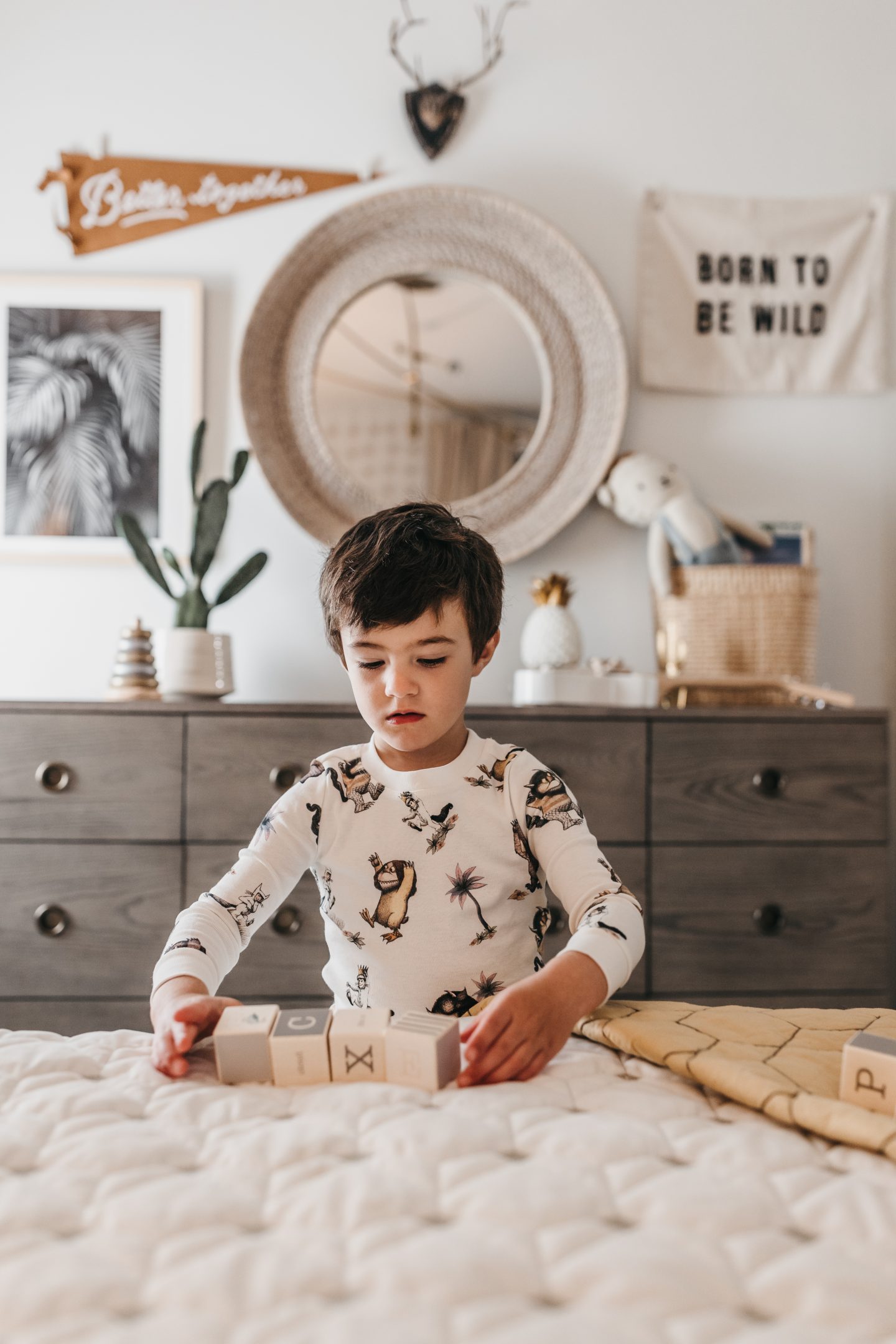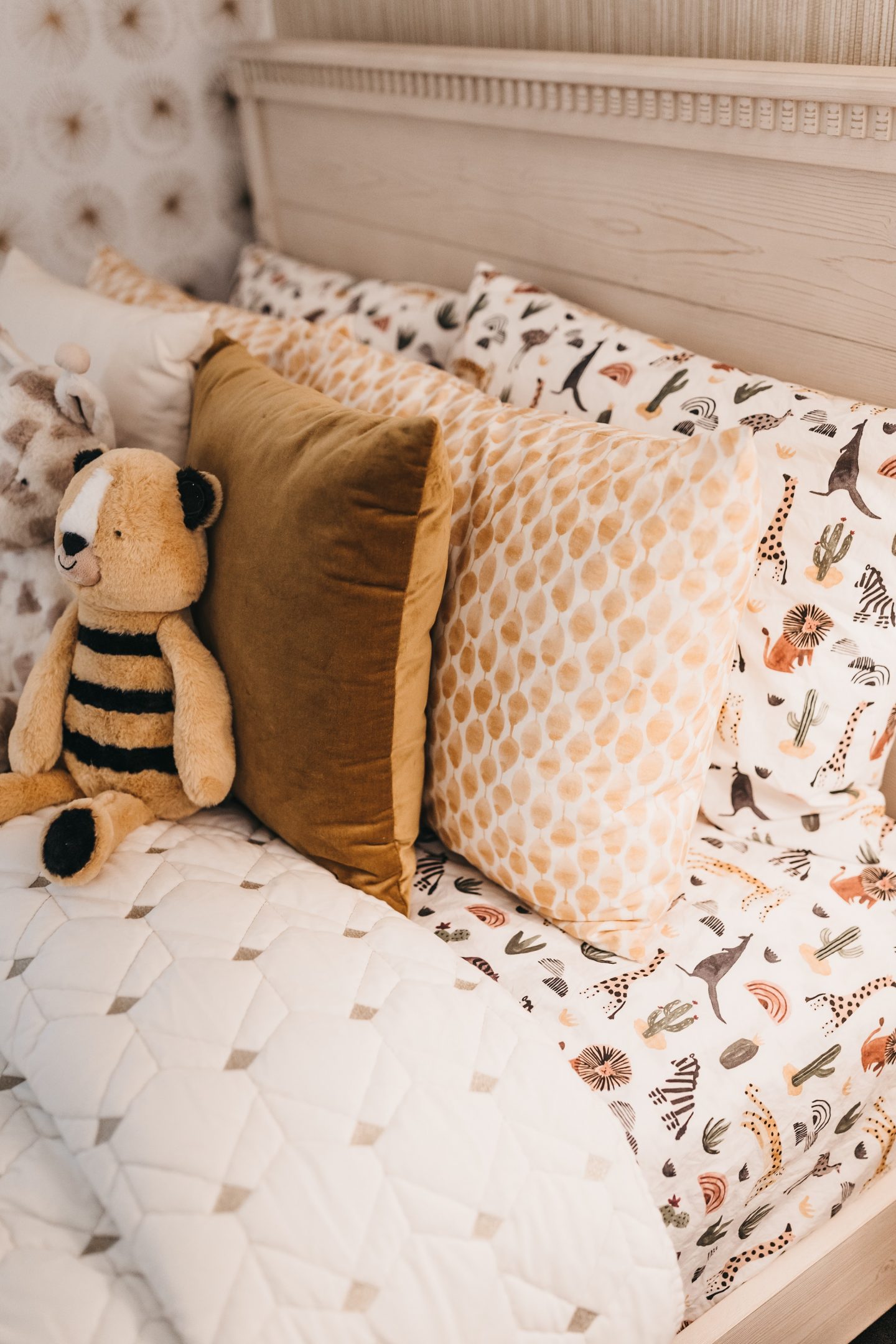 I would snap pictures of kid rooms and show him or talk about our friend's kids who had made a move to their big kid beds. We mentioned it all the time.
So when the big day came to make the actual change from a crib to a bed, we let him help us. We pulled out our kid-sized construction tools, making it a big fun family event, and it was beyond adorable!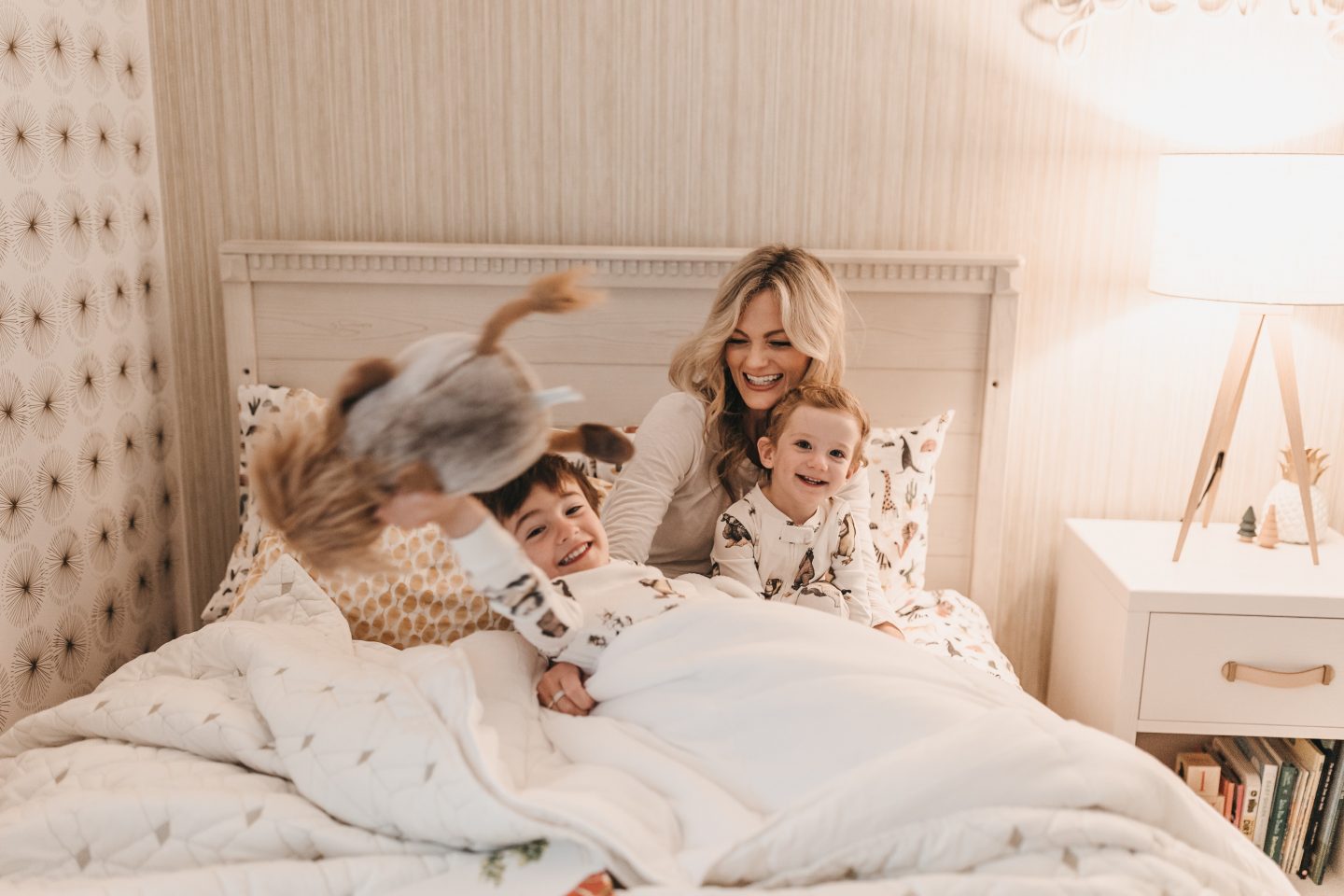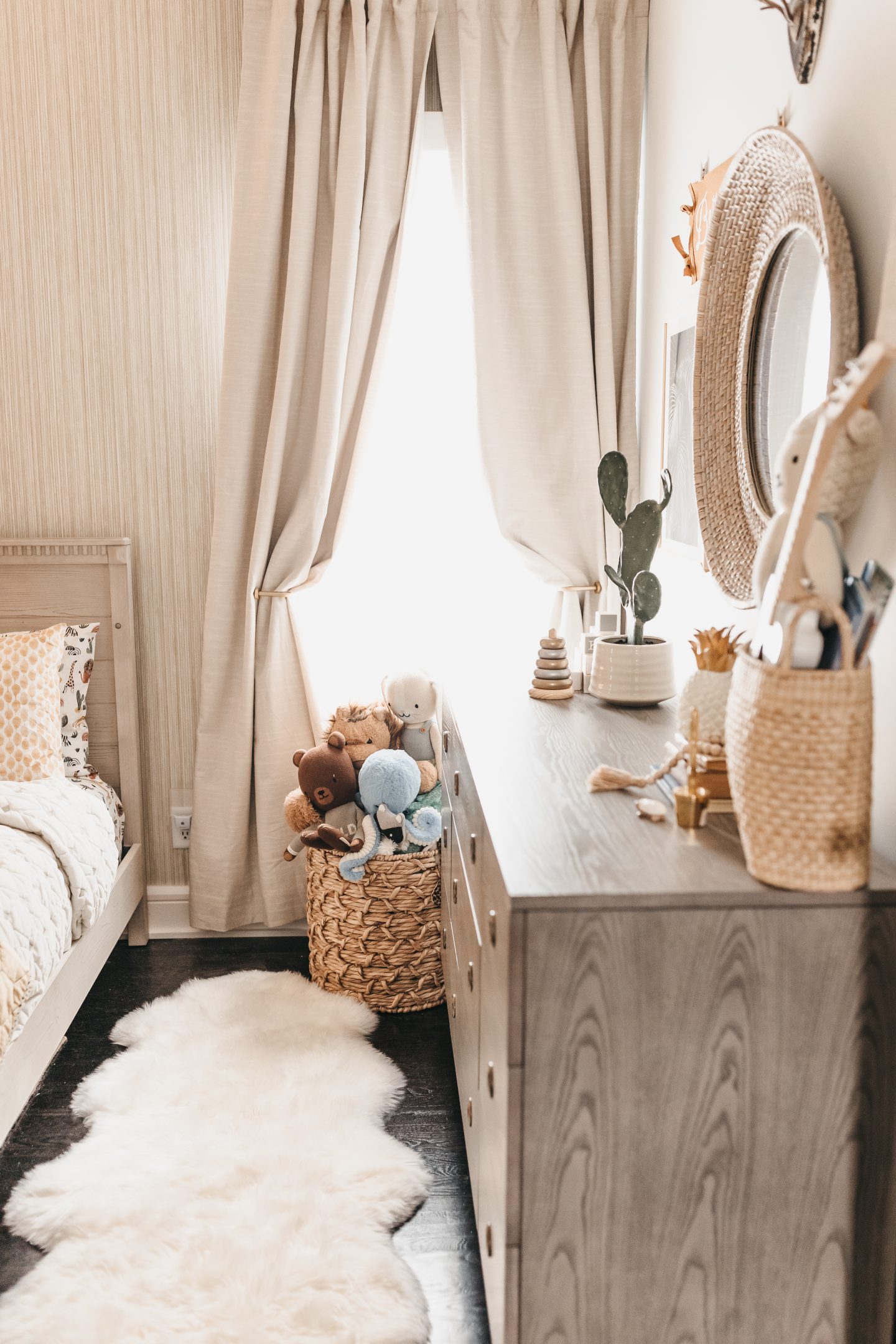 He kept saying; I'm a big boy now!" It was just the sweetest thing you have ever heard. On his first night in his new bed he stayed in bed all night long, too, so that was a win for everyone, especially for mom.
I truly cannot get over this space. We talk about it all the time. Do you remember the original nursery? I am sharing a link here if you want to walk down memory lane a minute. This room has seen more transformations than any other room in our home. This one is my favorite.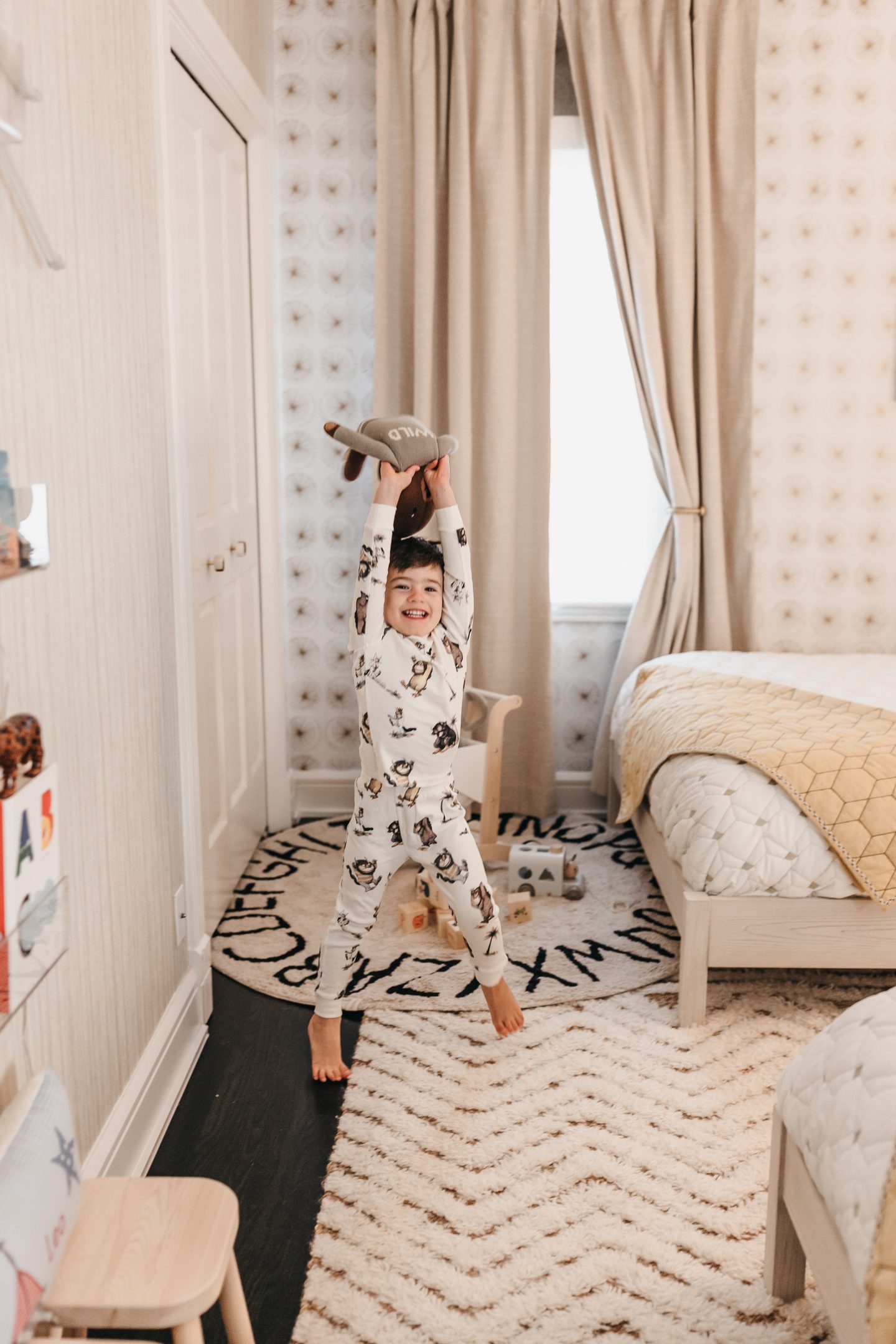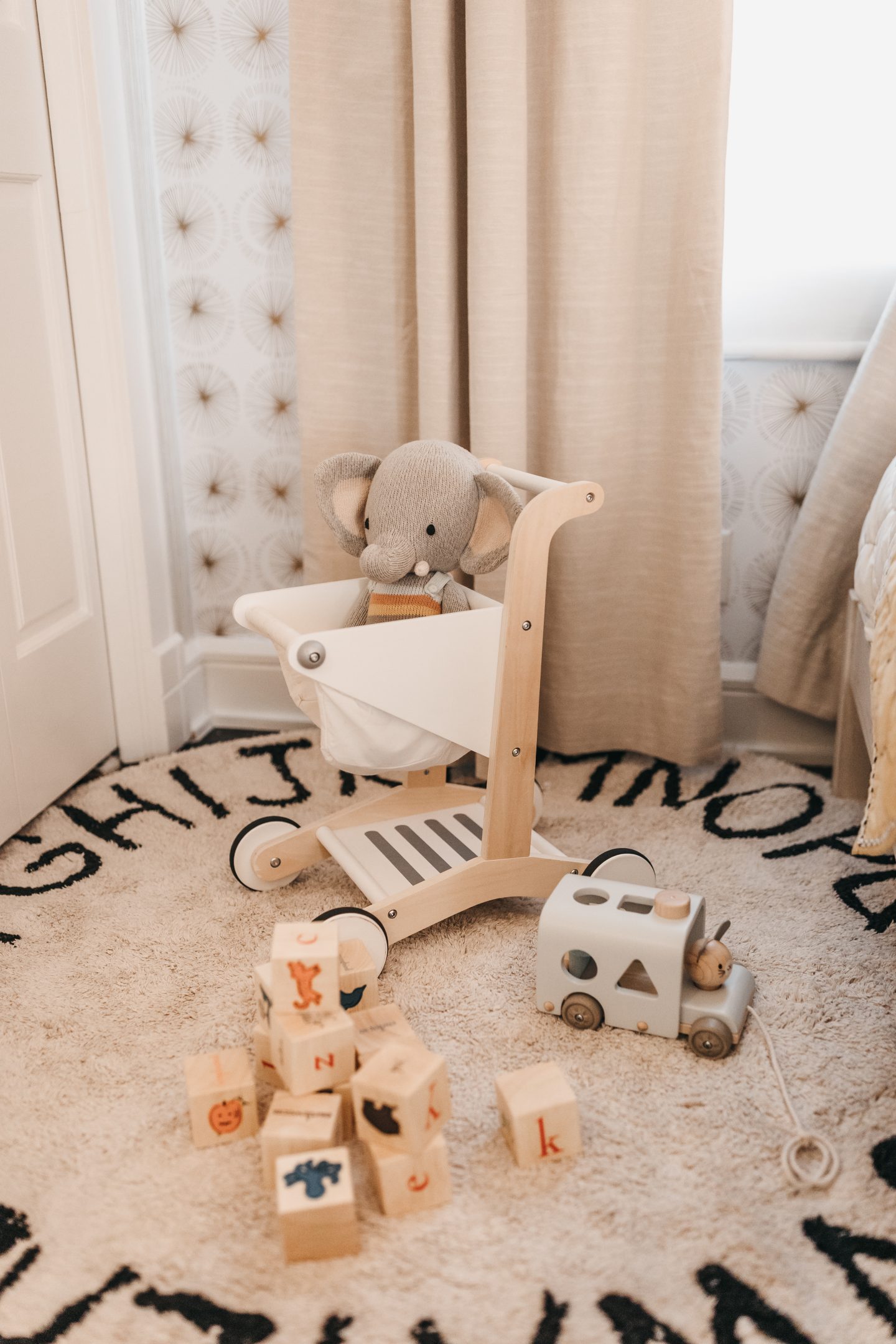 Pottery Barn Kids has been such a big part of our journey to becoming parents, so to have them come along with us during this next significant milestone meant the world.
If a design isn't your thing, or you are a busy human with a million balls floating in the air, tell me about their expert Design Crew! I had the best experience working side by side with their professional designers. Together we transformed this space into what I consider a dream toddler room! P.S. It is a free service too.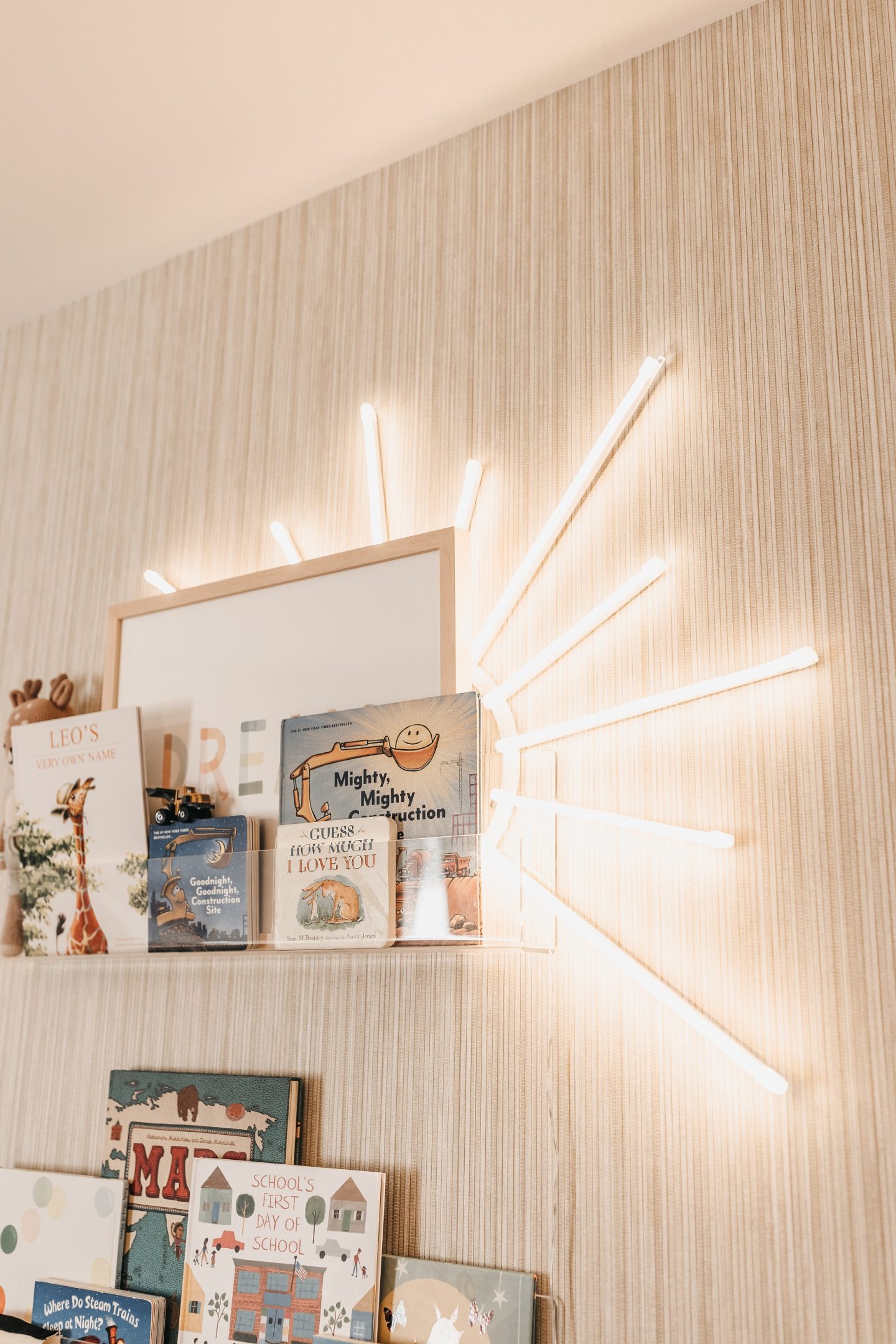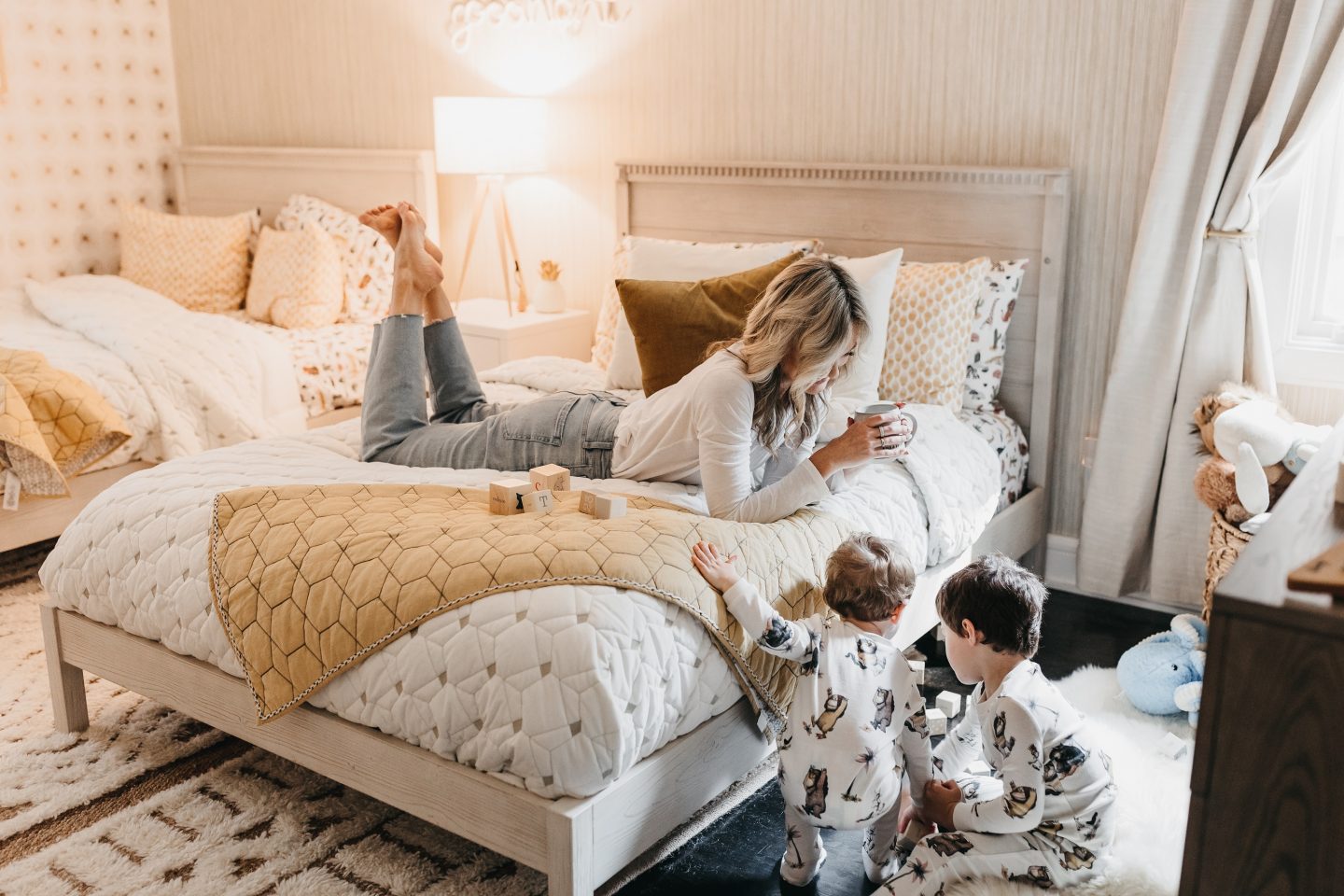 Number one goal was a calm, inviting, warm, and relaxing space that he could grow with over the next few years. I love that this room is an extension of the rest of our home.
We also discussed the dream to have both boys in this room one day, so we decided to prep this room for his baby brother, too, so now Rolf is excited to join Leo in this room. I cannot wait for that day. I can't wait for those little giggles!
A few essential items to share with you and one of my favorites after much back and forth and much encouragement on PBK's end, the peel and stick wallpaper! I love how we mixed the two different prints.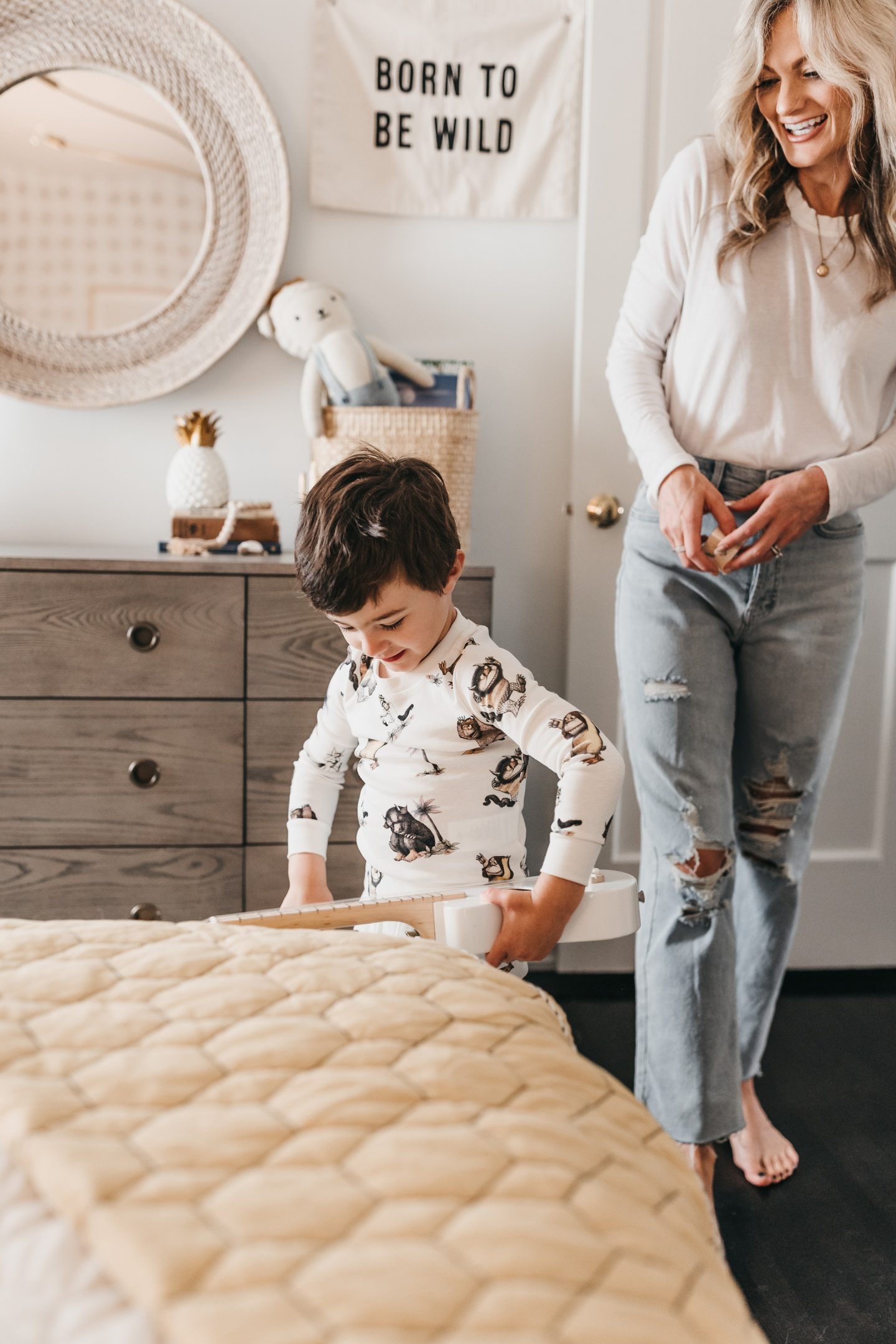 It transformed this room and made it feel like it was brand new. The grasscloth has a retro feel, and I love it. Leo loves running in his room and showing guests. I love that he loves this space so much.
Tip two is going from a secure crib to a big boy bed sparks some anxiety for parents. I read and kept seeing mentions that removing distractions for your toddler can make the transition so much smoother.
I wanted to focus on sleep in this space and take toys and items that might be tempting to get out of bed far away. We spend a lot of time reading and playing, but it is primarily a room for getting dressed and, of course, sleeping.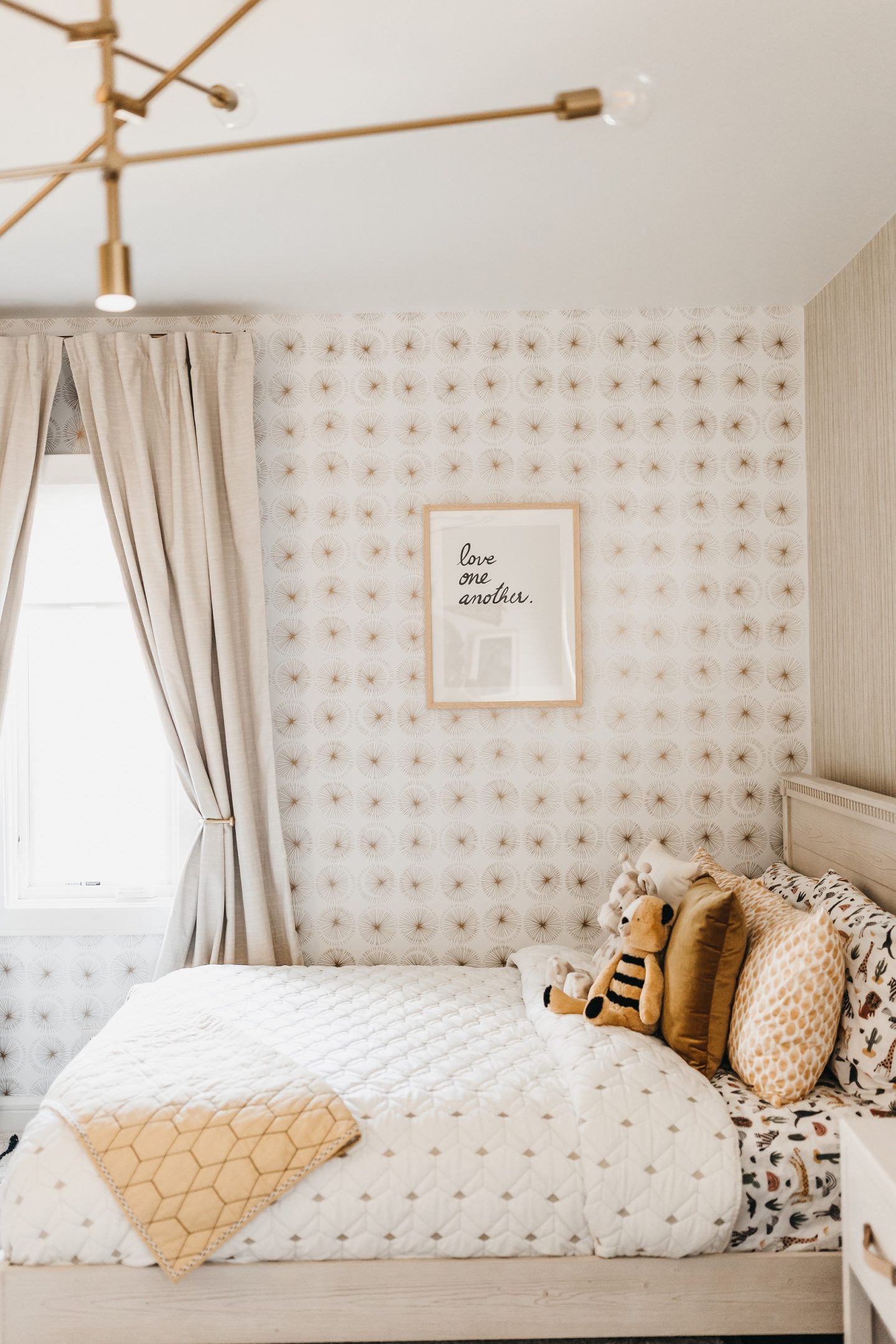 We decided to go with the Rory Crib because it would convert to a toddler or a full-size bed. We skipped the toddler bed for Leo only because he seemed ready to jump to the big boy bed, and it was the best decision.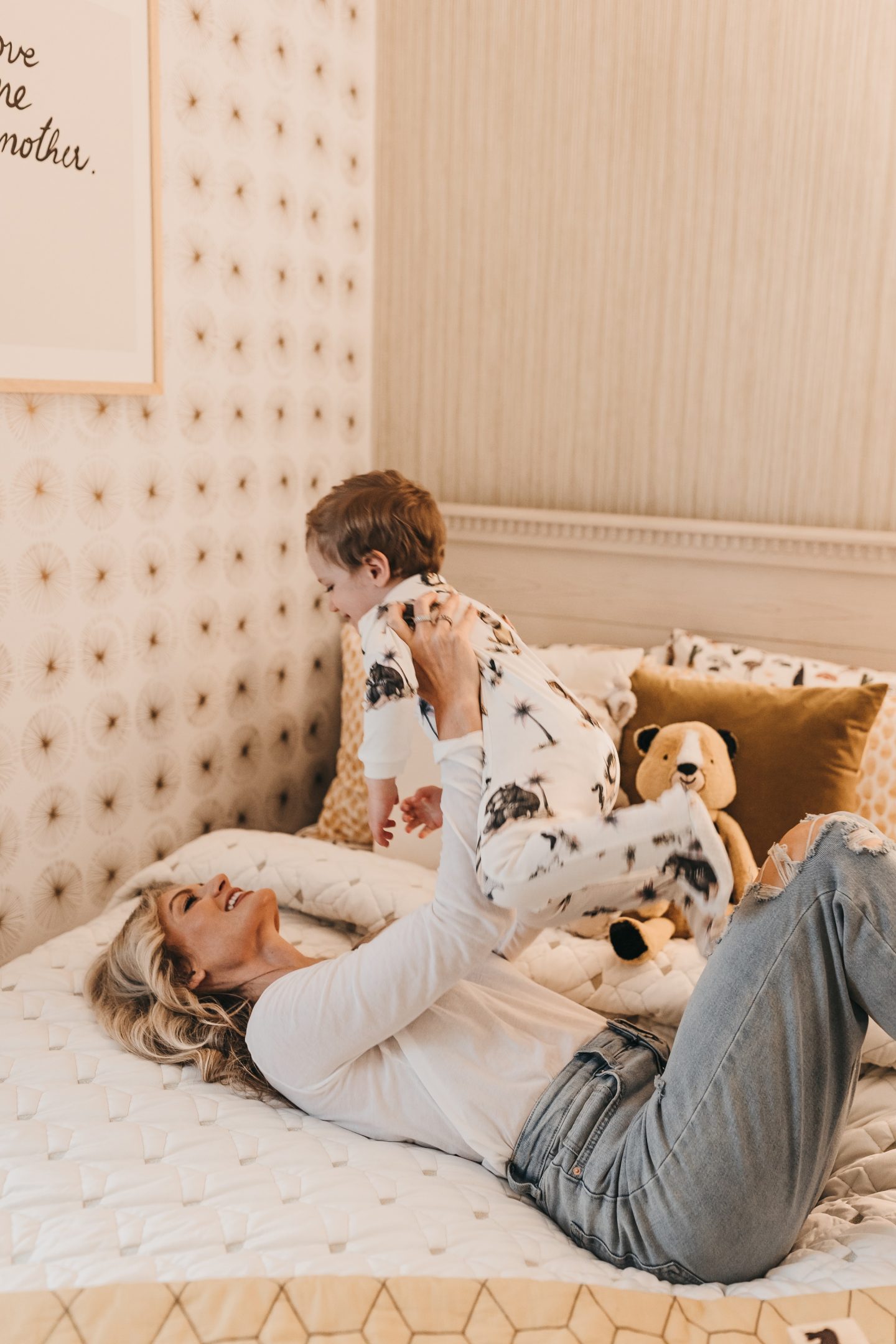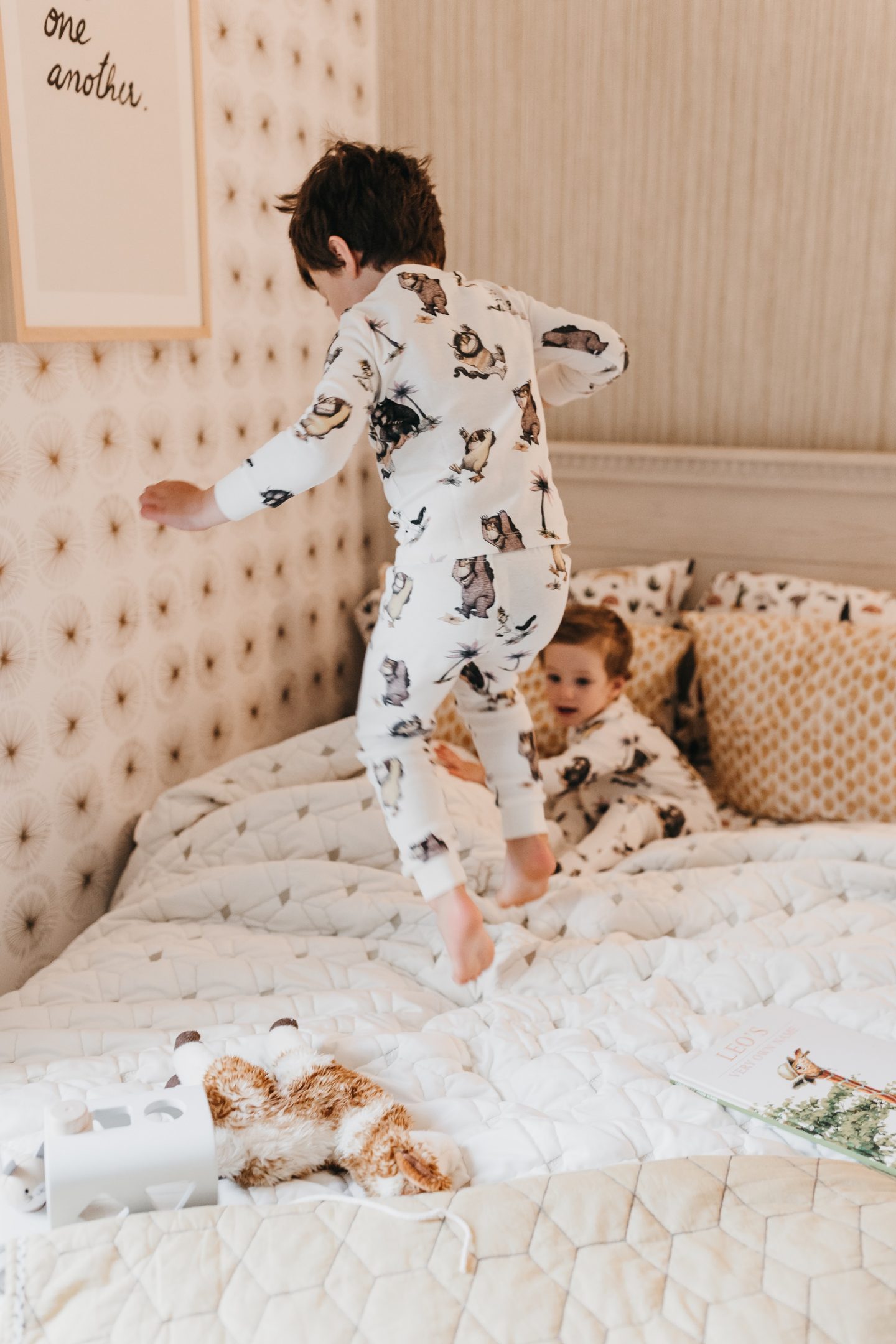 Knowing we had the option, though, was so lovely. I also love knowing all of the furniture at Pottery Barn Kids is Greenguard Gold Certified. Meaning they are committed to providing cleaner indoor air products, and their products withstand rigorous safety standards.
And that means as a new parent, there is one less worry.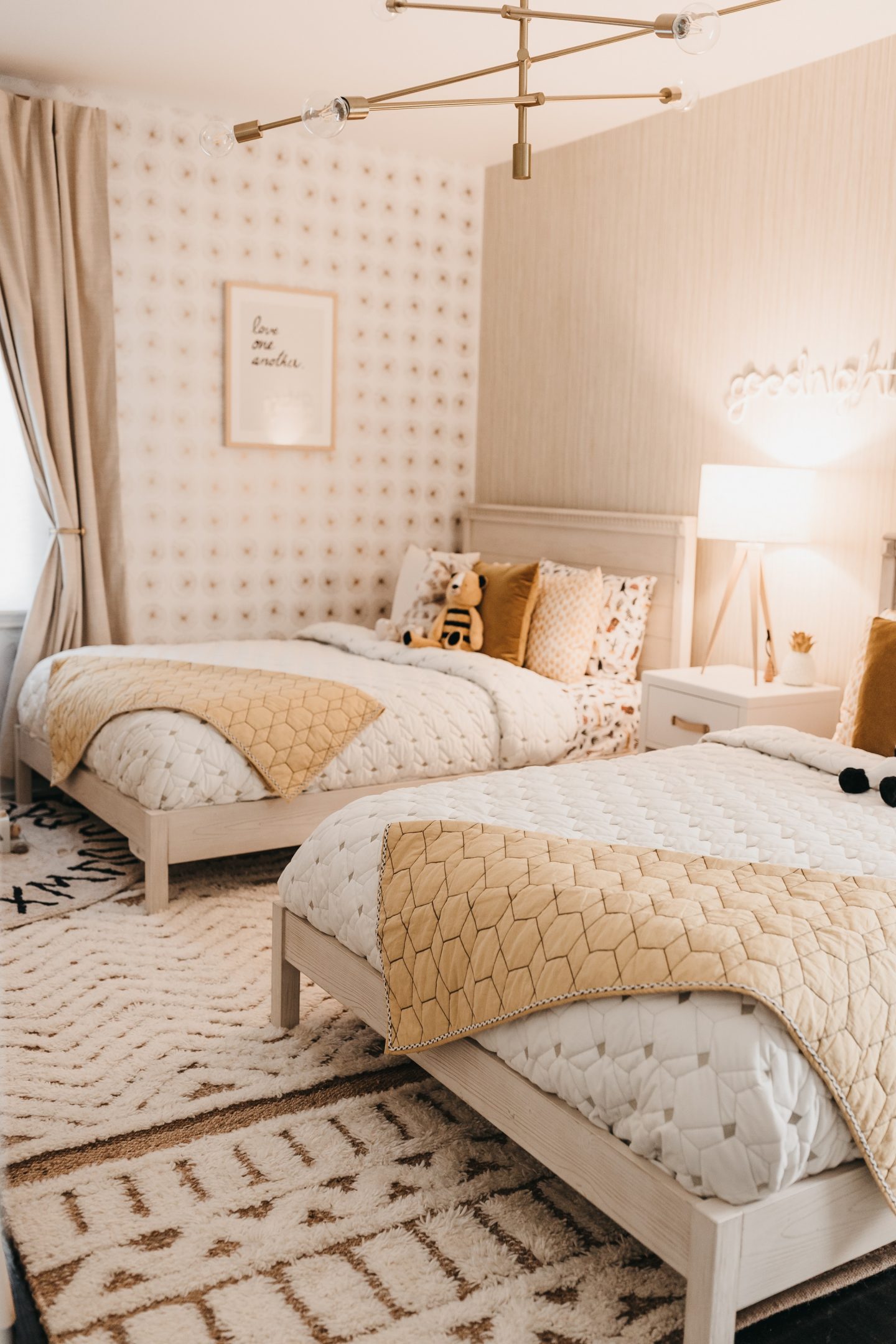 The first day we had the room all set up, I asked Leo if I could make it my room, and he said, no, mommy, this is a special room just for kids. Melt my heart! I will let the photos speak for themselves because there is just something so lovely about this room.
I love how the rugs look layered in here. They bring so much warmth and dimension to the room. The 7×10 woven rug is my favorite, but the Design Team at PBK suggested we layer the other two, the ABC, which is machine washable; I love the combination.
I also want to mention the blackout curtains are one of the top recommended curtains on multiple websites, and we adore them so much. I loved them so much I hung them in Rolf's room too.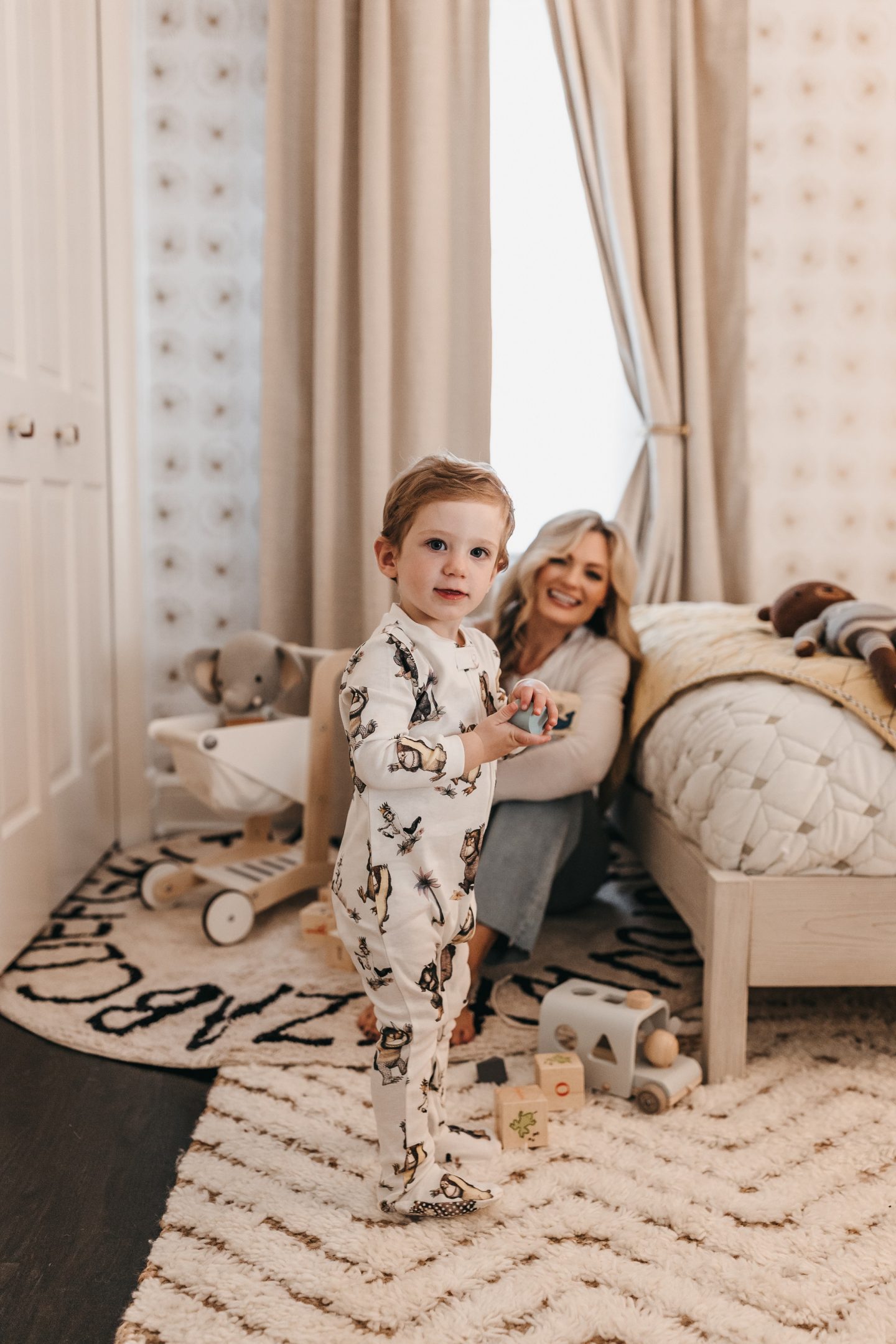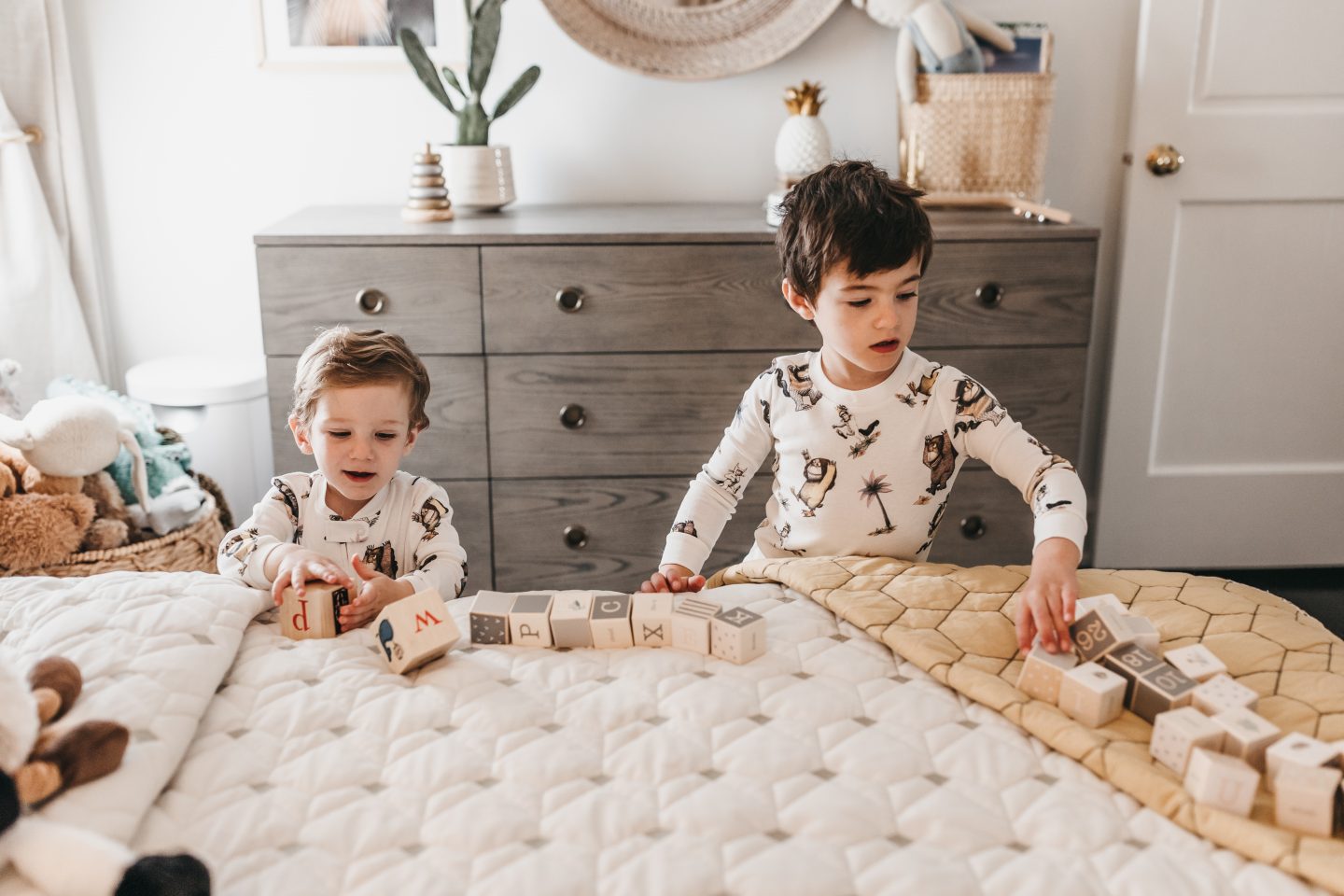 My favorite view is walking into his room and seeing the "Love One Another" art. All of the art is Minted for PBK, and you know we are big fans! I love how the art pairs with the wallpaper and the bedding. The ambiance in here makes me feel at peace.
The textures, bedding, walls, art, and acrylic bookshelves are the perfect room, and it will be so fun to see both of our kiddos grow into this space over the next few years.
Thank you to the team at Pottery Barn Kids for making this vision come to life. Thank you to my husband for helping me make this all happen and to Morgan Manney for capturing it all so beautifully.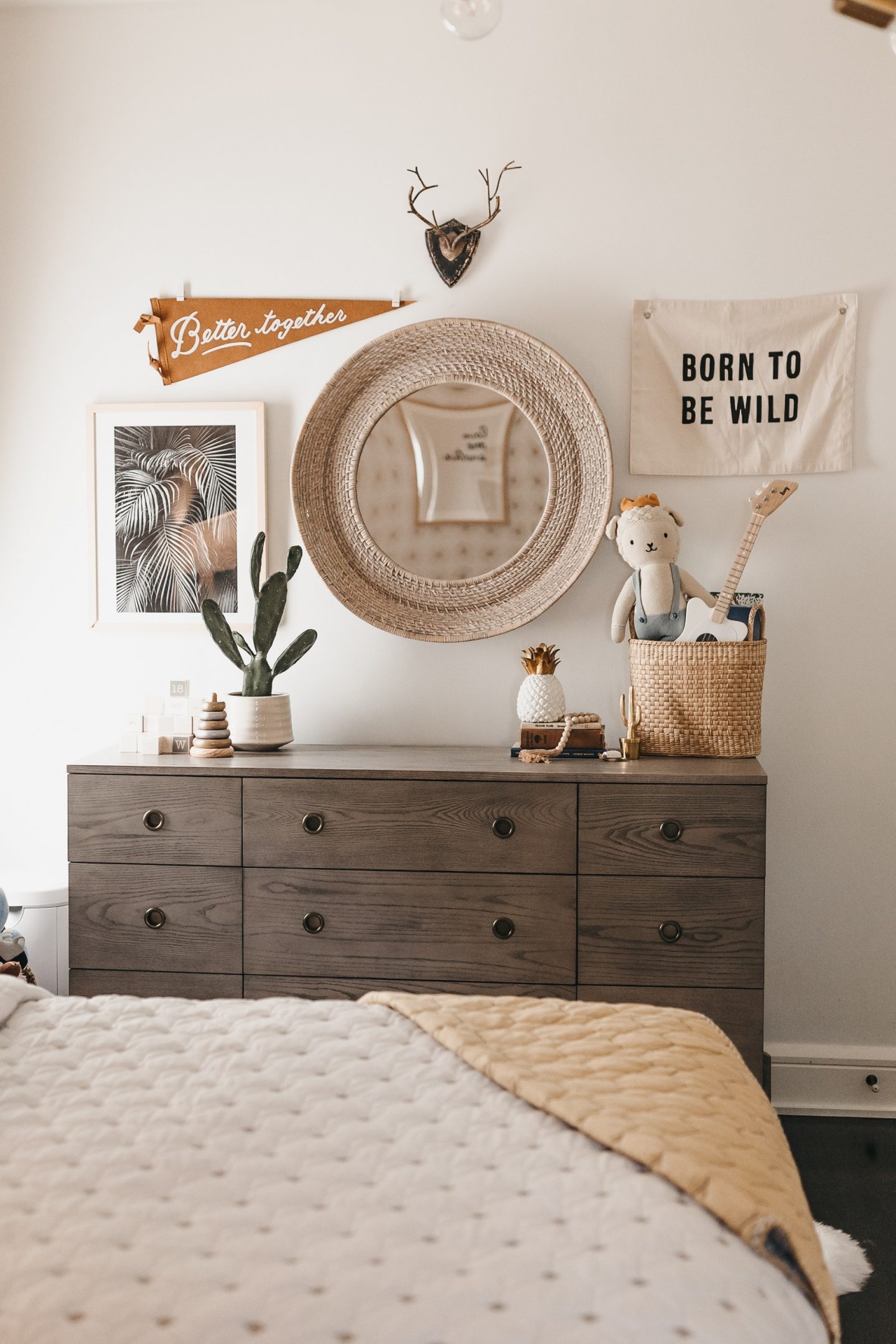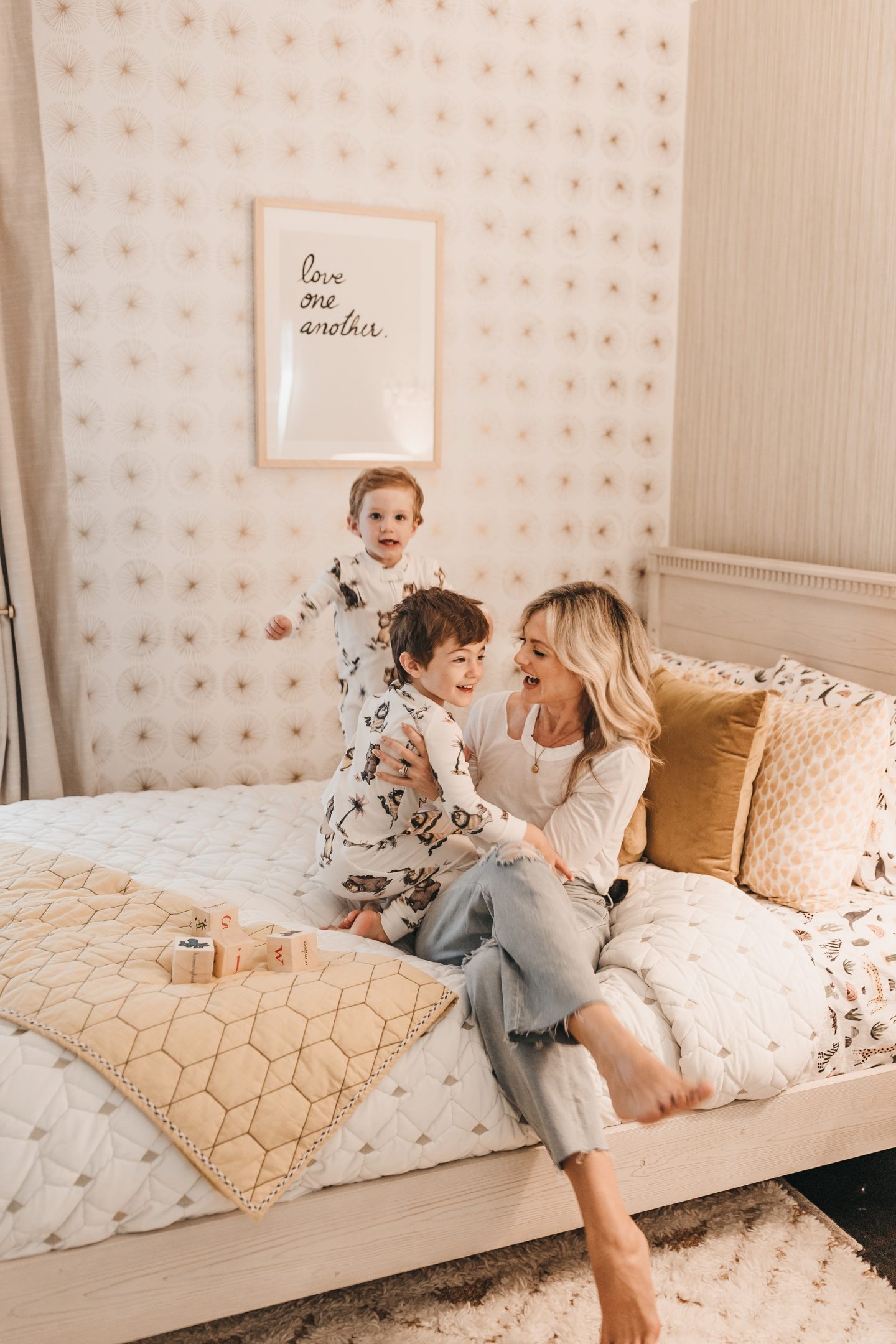 If you have any questions or want to chat about toddler life, feel free to comment below. We all know it takes a village. Thanks for being here.
Tamara