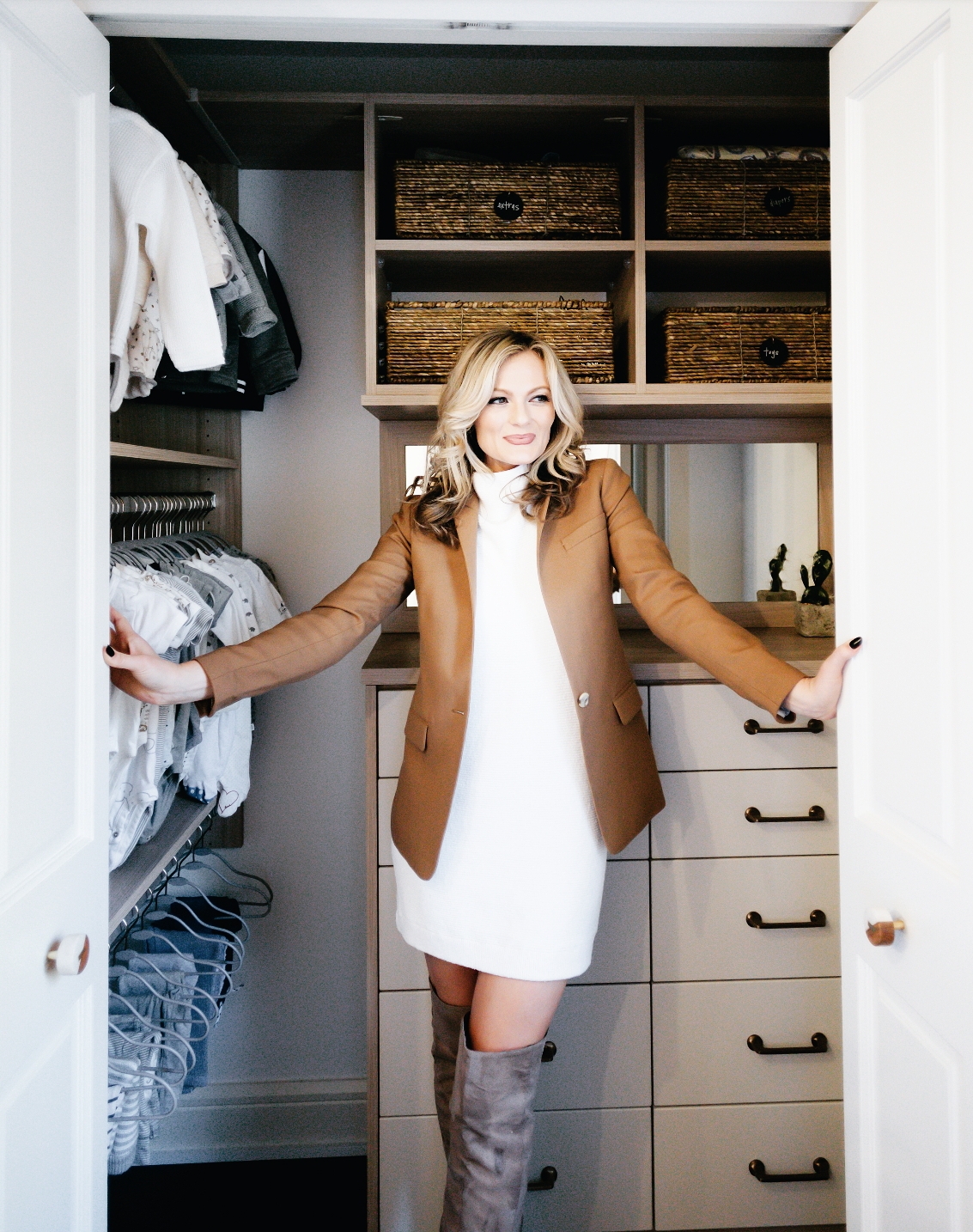 You guys! It is here! Time to reveal Leo's beautiful nursery and his fabulous closet thanks to California Closets Southdale! I am just beyond thrilled with this space. I wanted his room to feel peaceful and calming. Be baby appropriate without being overly baby, and naturally flow with the rest of our home. I can't wait to hear what you think!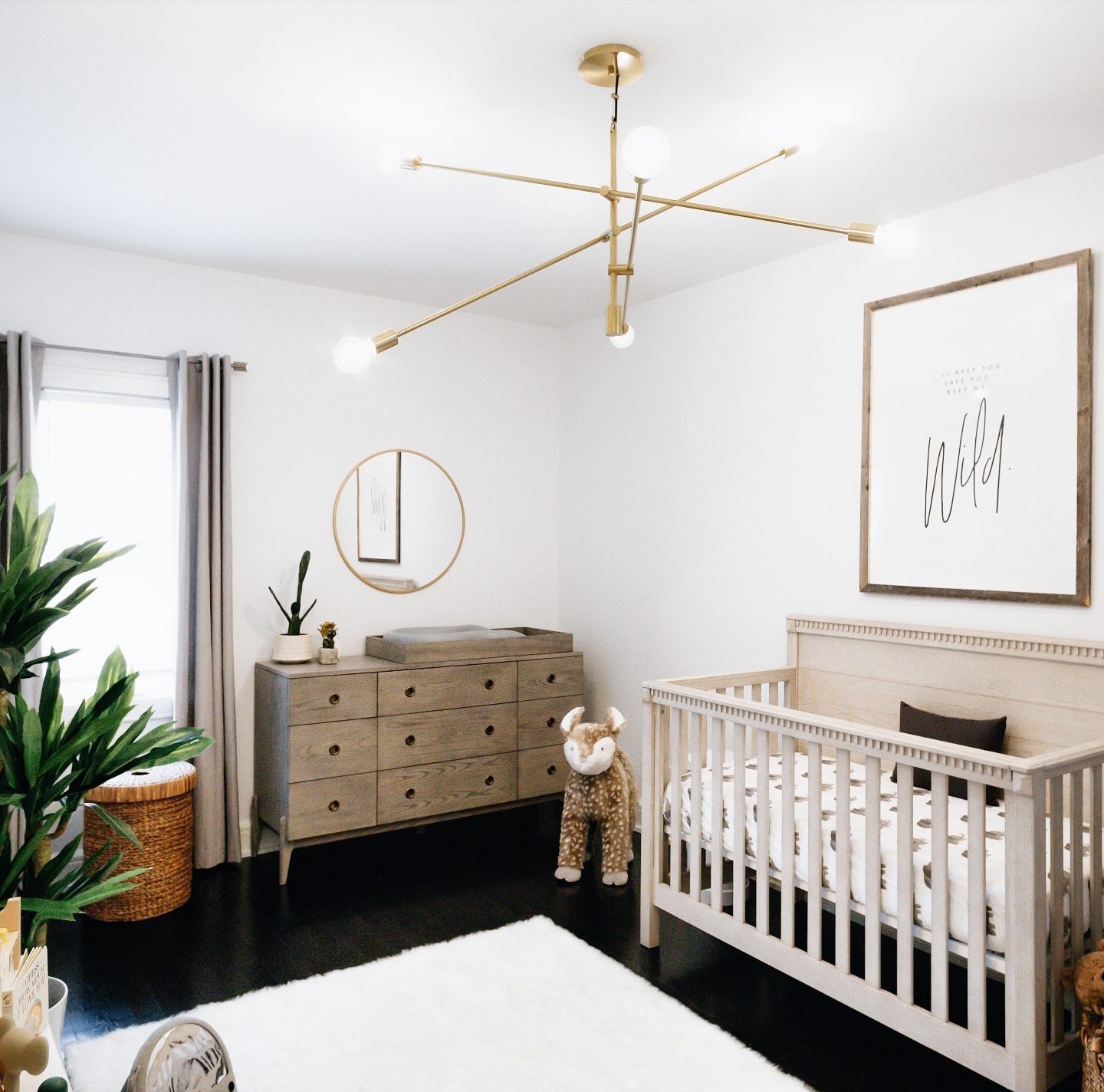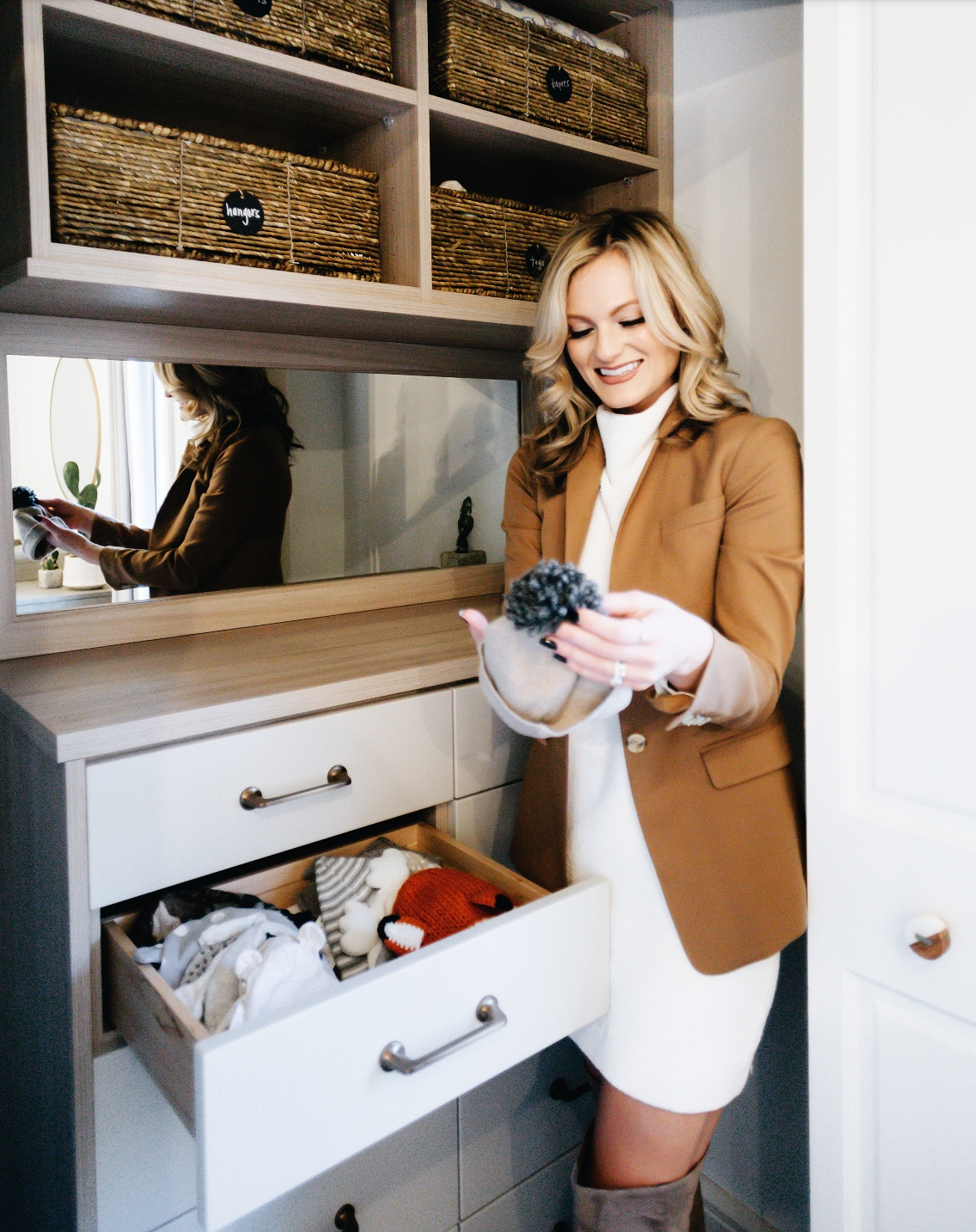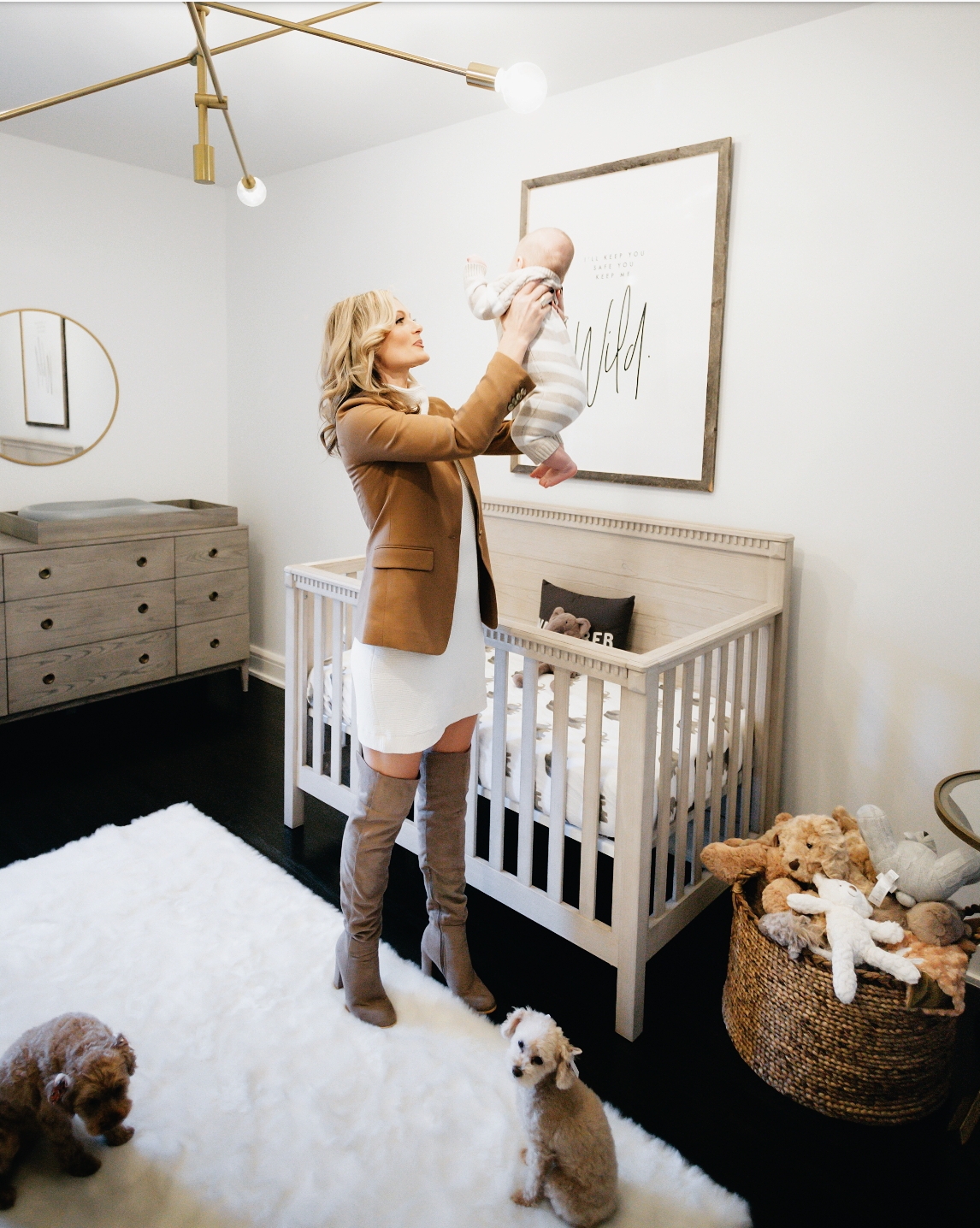 When I started working in Leo's room, I created an inspiration board. I kept this board on my desktop for easy access anytime I was making decisions for his nursery. It also made selecting items for the baby registry so much easier. I had hoped to stay somewhat neutral while adding touches of baby boy elements.

The crib is the focal point of the room, and once that was locked in and set up everything else just naturally flowed into place. I could not believe how perfectly the wood in Leo's closet matches the tone of his crib! It is as if they were made to go together. I love how the textures, colors, and set up all came together. Especially if you know the woes we had with his dresser, I finally settled on this one, and I hope he has it until he graduates from college!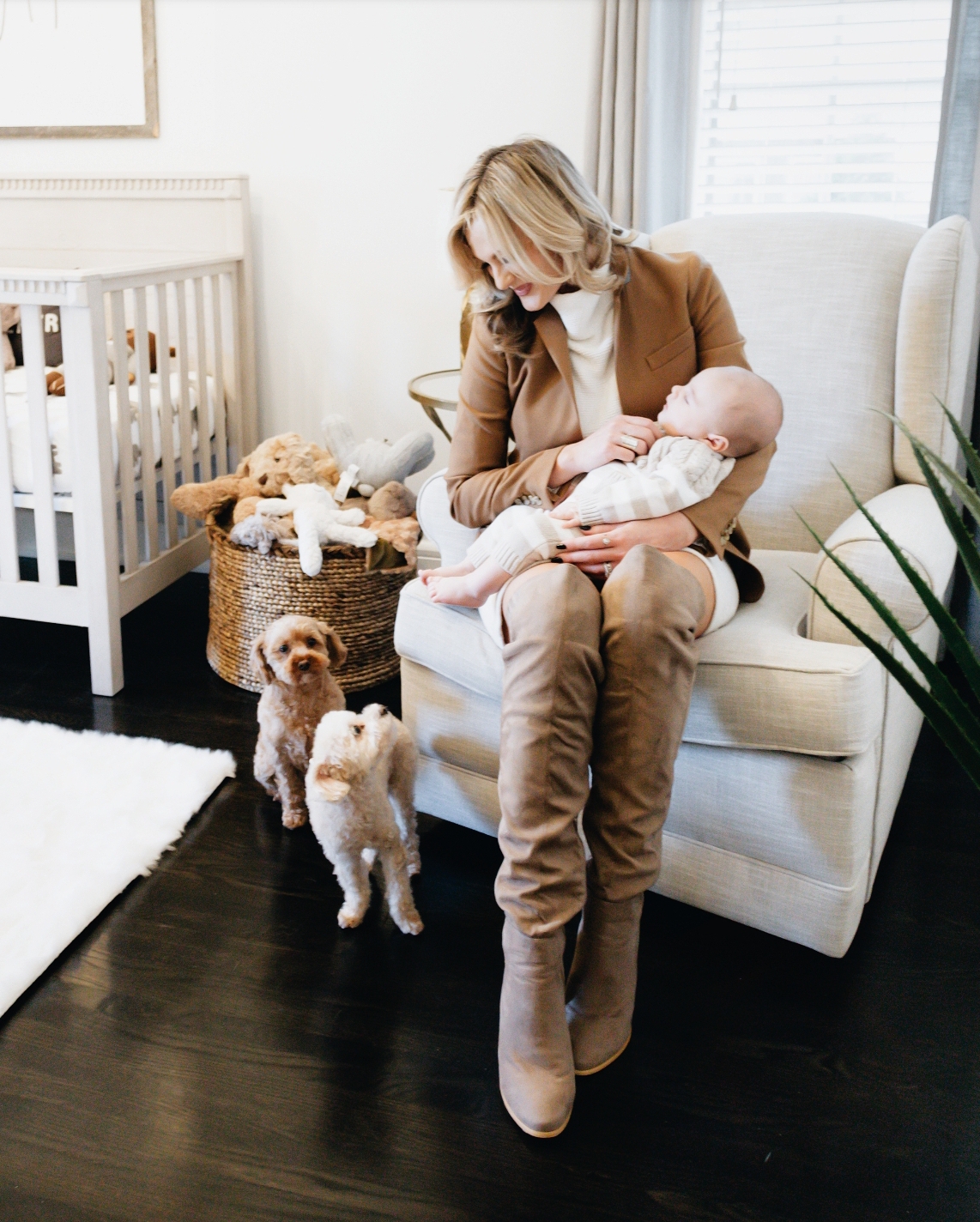 I added touches of bronze in the light fixture, lamp, and pulls in his closet. The color pops against the neutral white background. The walls are the same color as the rest of our house, Benjamin Moore Chantilly Lace. My biggest pet peeve is when every single room paint is a different color. The white works so well with our dark wood floors and this color runs through our whole house! Ceiling, trim, and walls are all that same white!
Our house is from the 20's, so closets are not overly large! But, you would never know that was the case now! Leo's closet was a total collaboration. Working with Anna Abrams at California Closets Southdale made the project smooth and easy. She helped me from beginning to end. Designing the closet top to bottom, selecting all of our finishes, and and the closet looks so natural like it was there all along. Every little piece of this closets created with love, and I am so delighted with how it came together!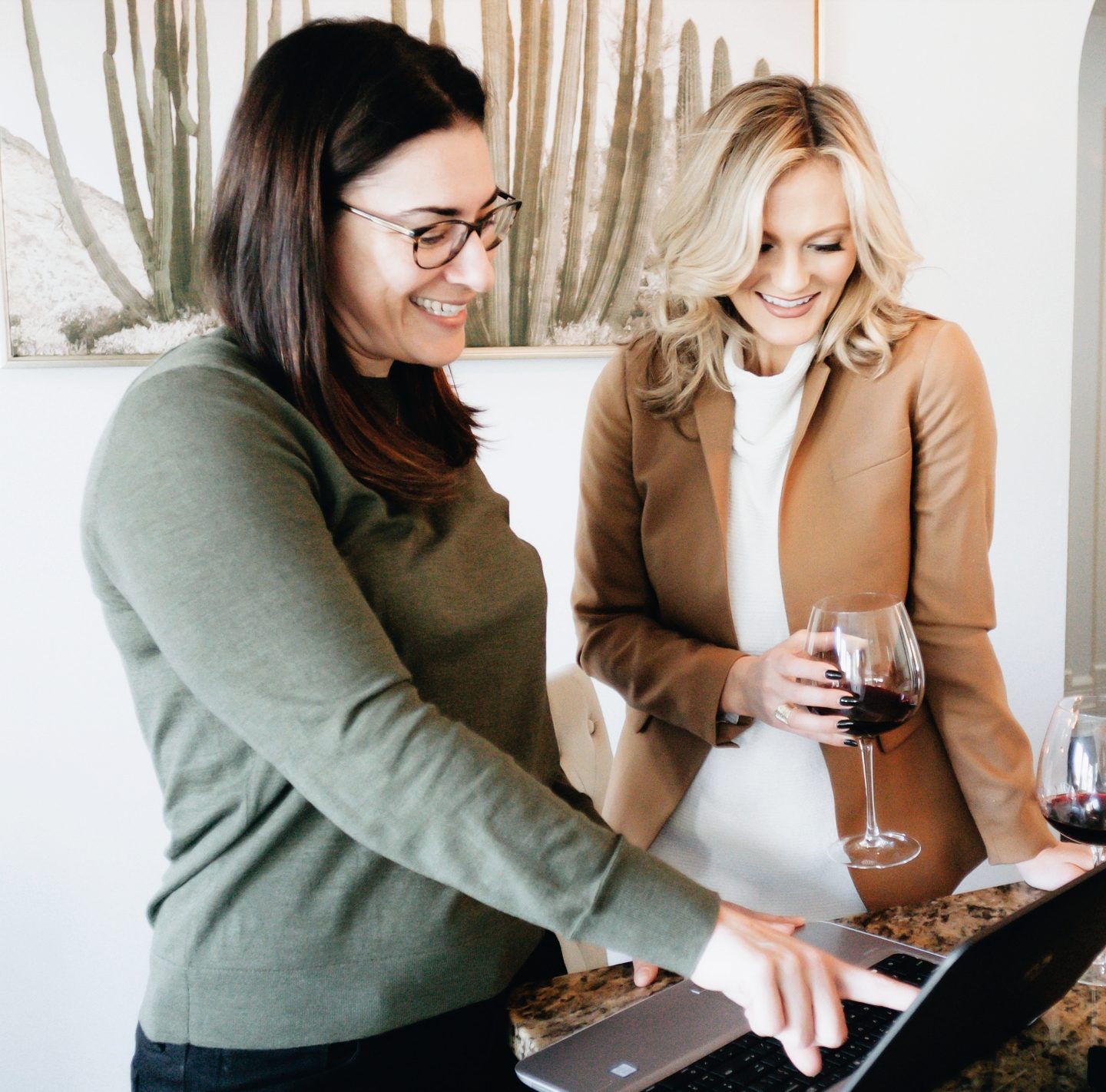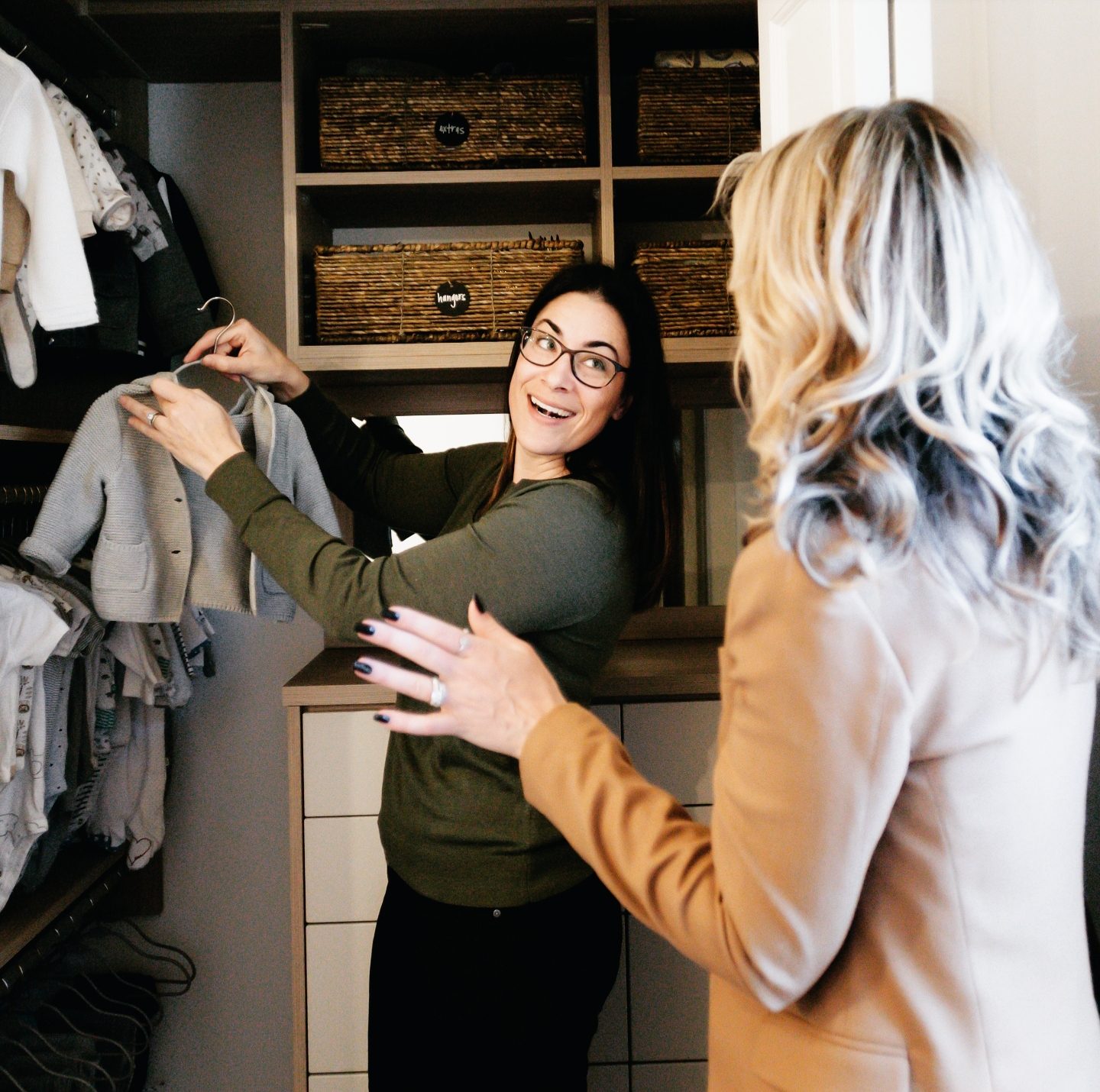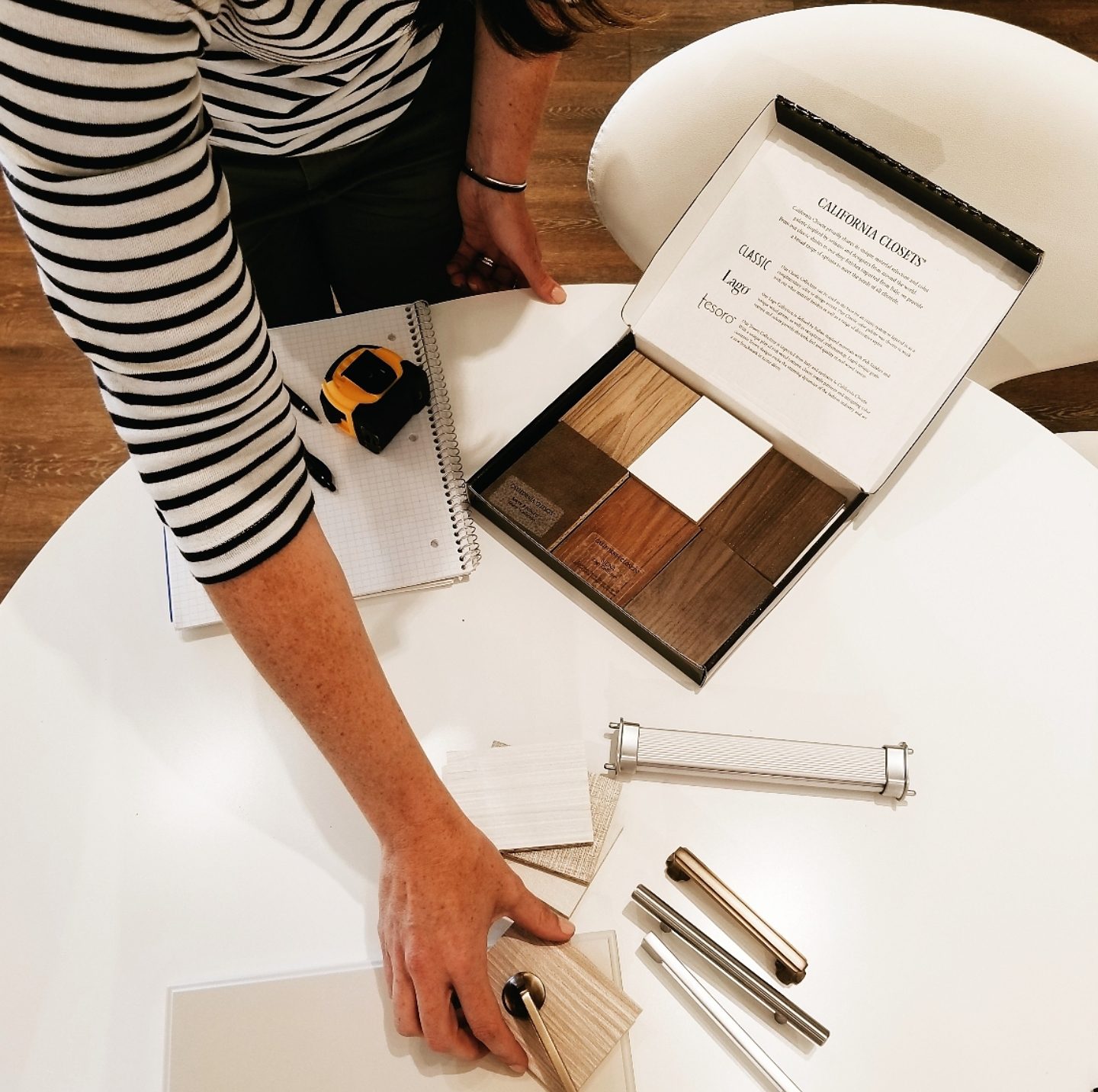 I couldn't have imagined how much bigger this space would feel. When you see the wire rack system that was in place previously and where it is now, it is a dramatic transformation in my opinion.
Working with tiny spaces is what CA Southdale does best, and Anna is a professional in all sense of the word! I am so grateful for the time and energy put into making this room complete. This room had zero storage, and we have more than tripled that with the addition of the closet. Leo will love this closet for years to come. Also, this closet can grow as he grows. Our master closet is also by California Closets, and we have been able to change that space as we have become a family! I cannot wait for him to enjoy this part of his room as he continues to grow. Aren't baby clothes just the cutest thing? We have already replaced all his newborn clothing with bigger baby clothes! I'm not crying, okay maybe a little bit!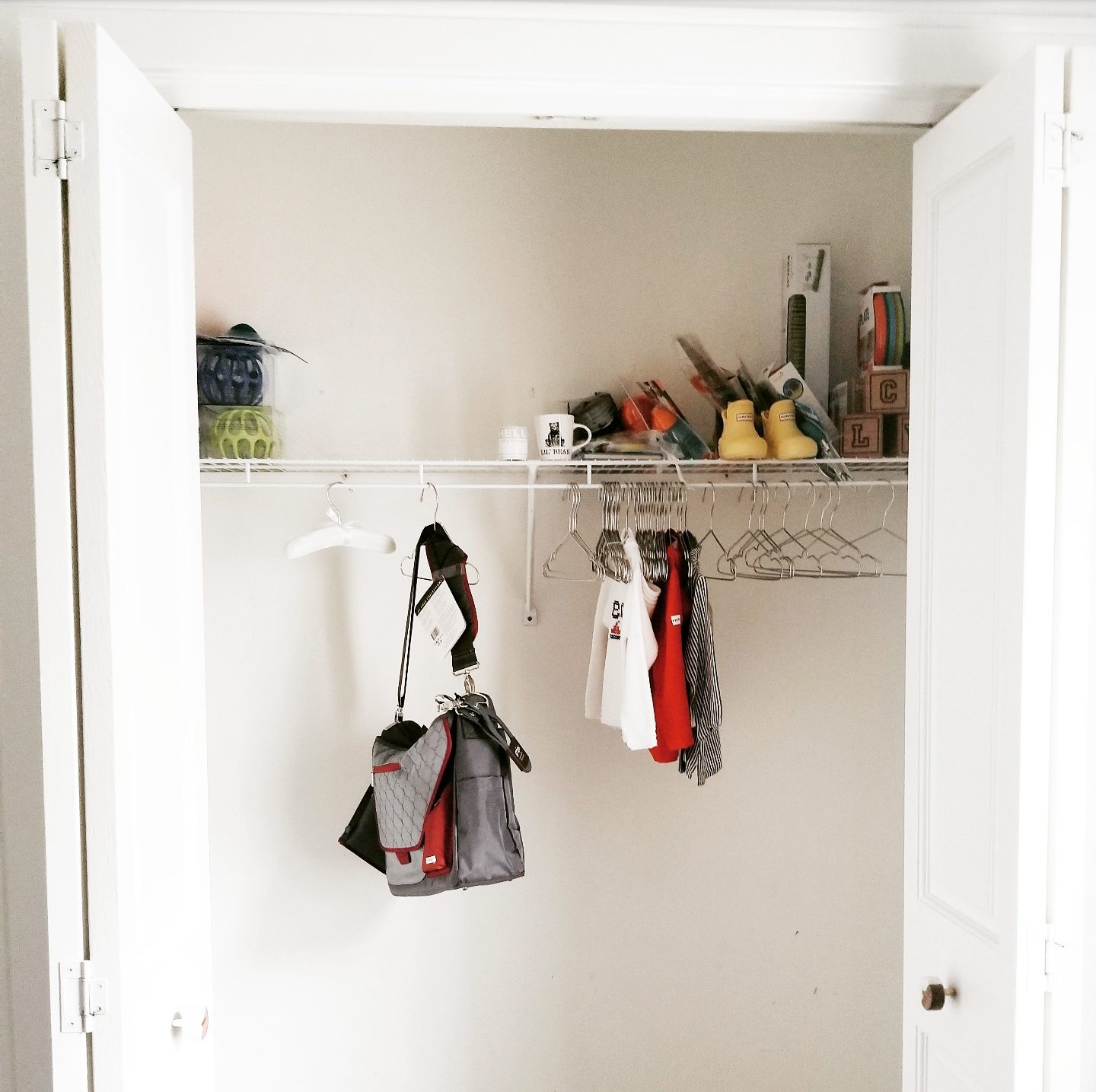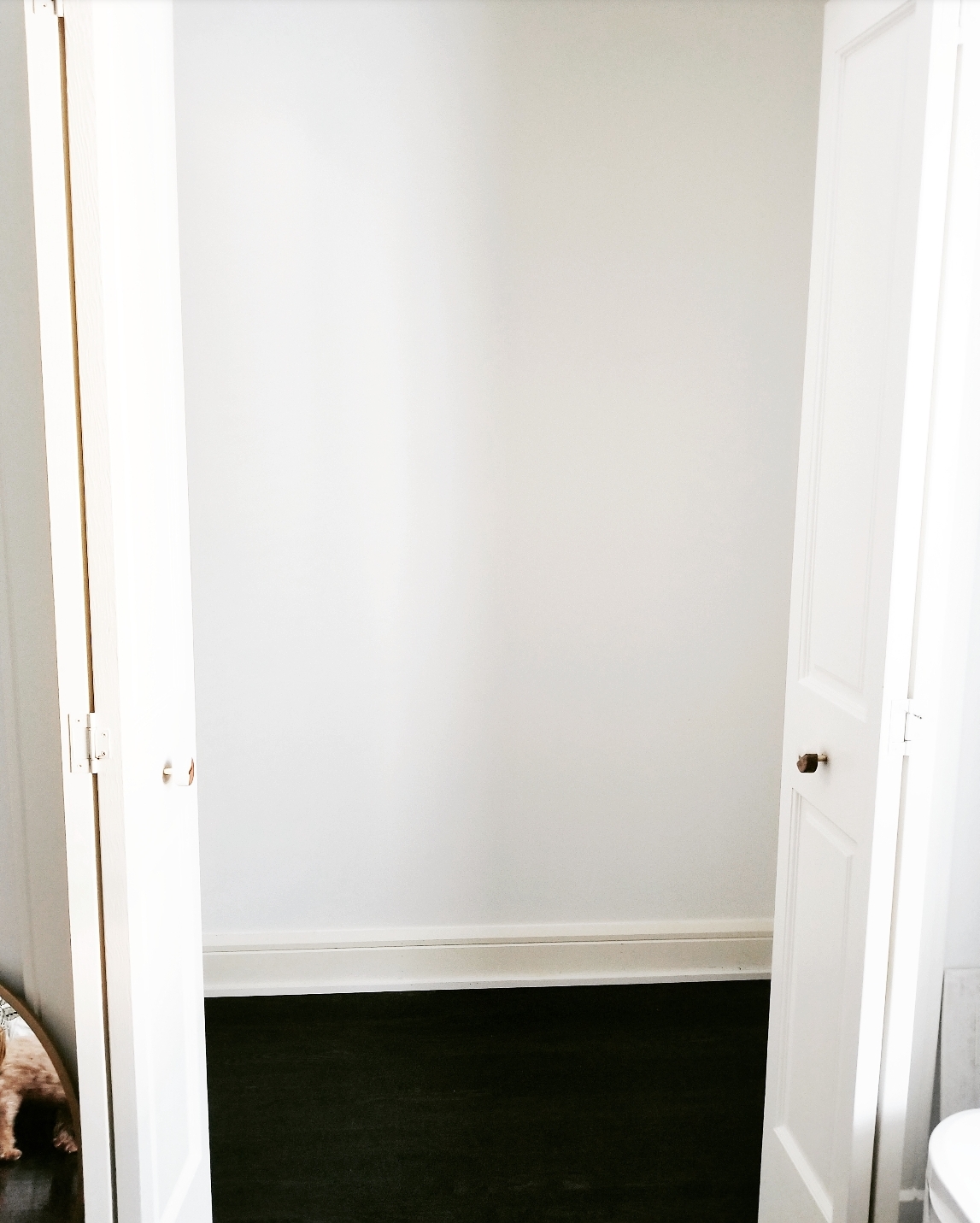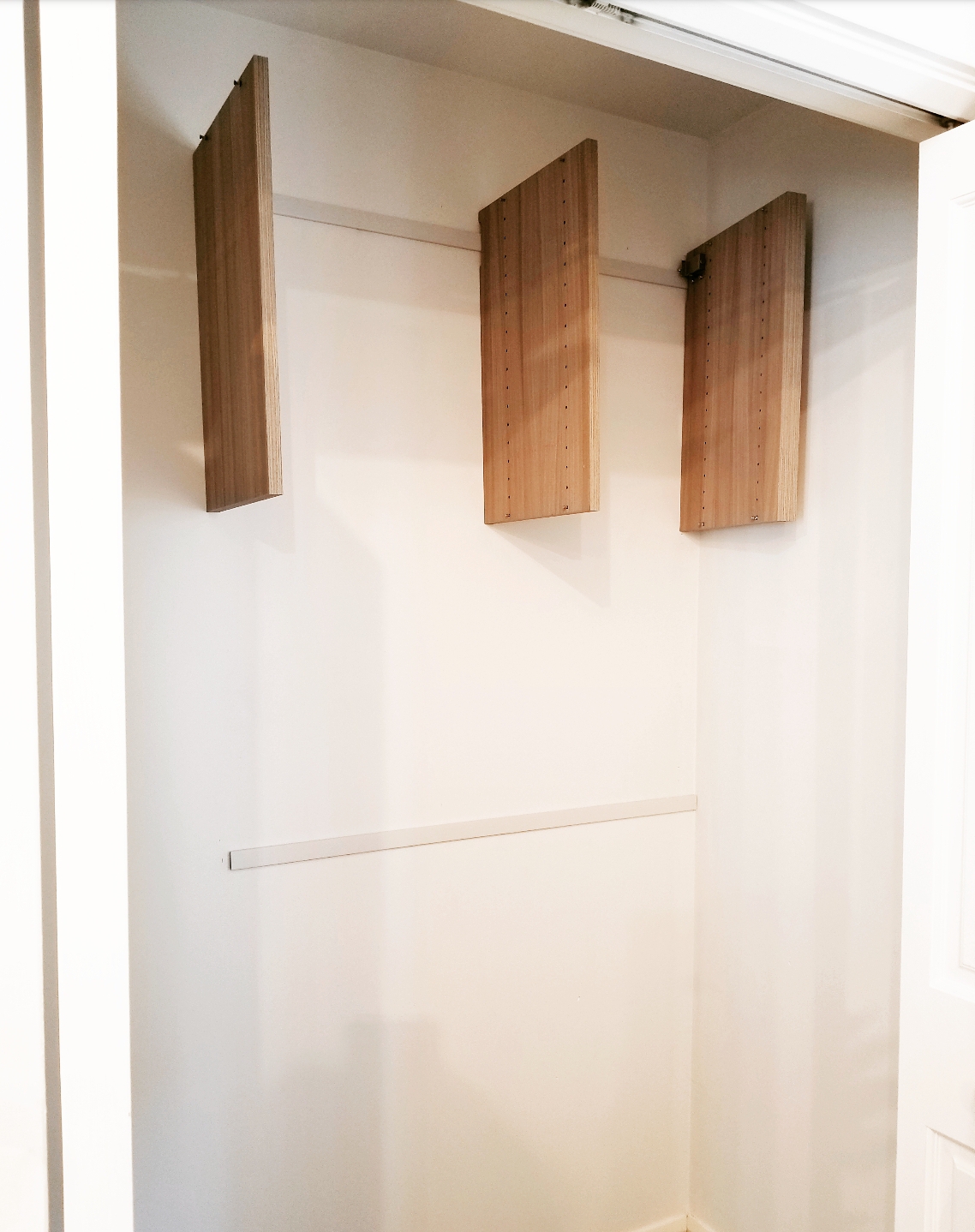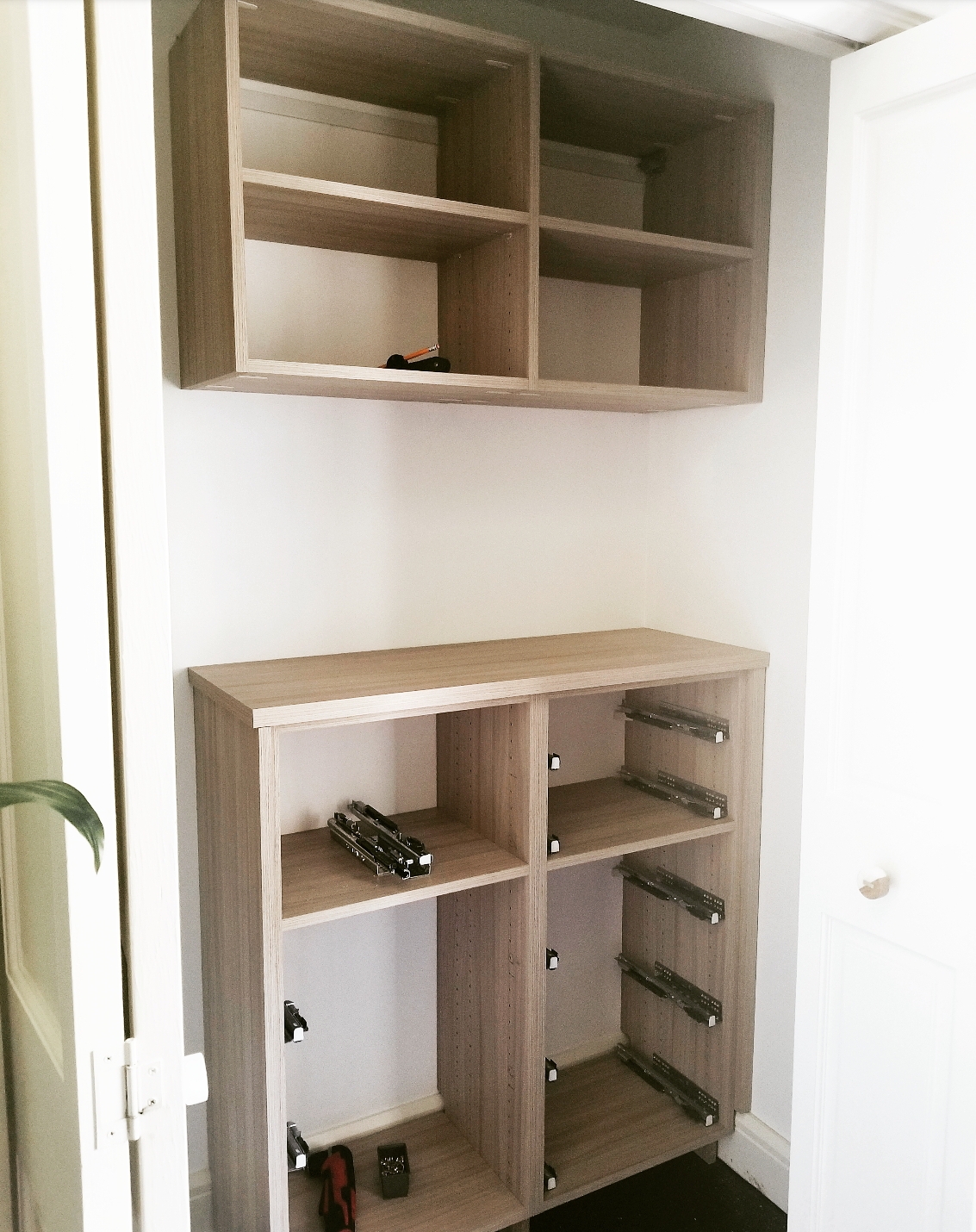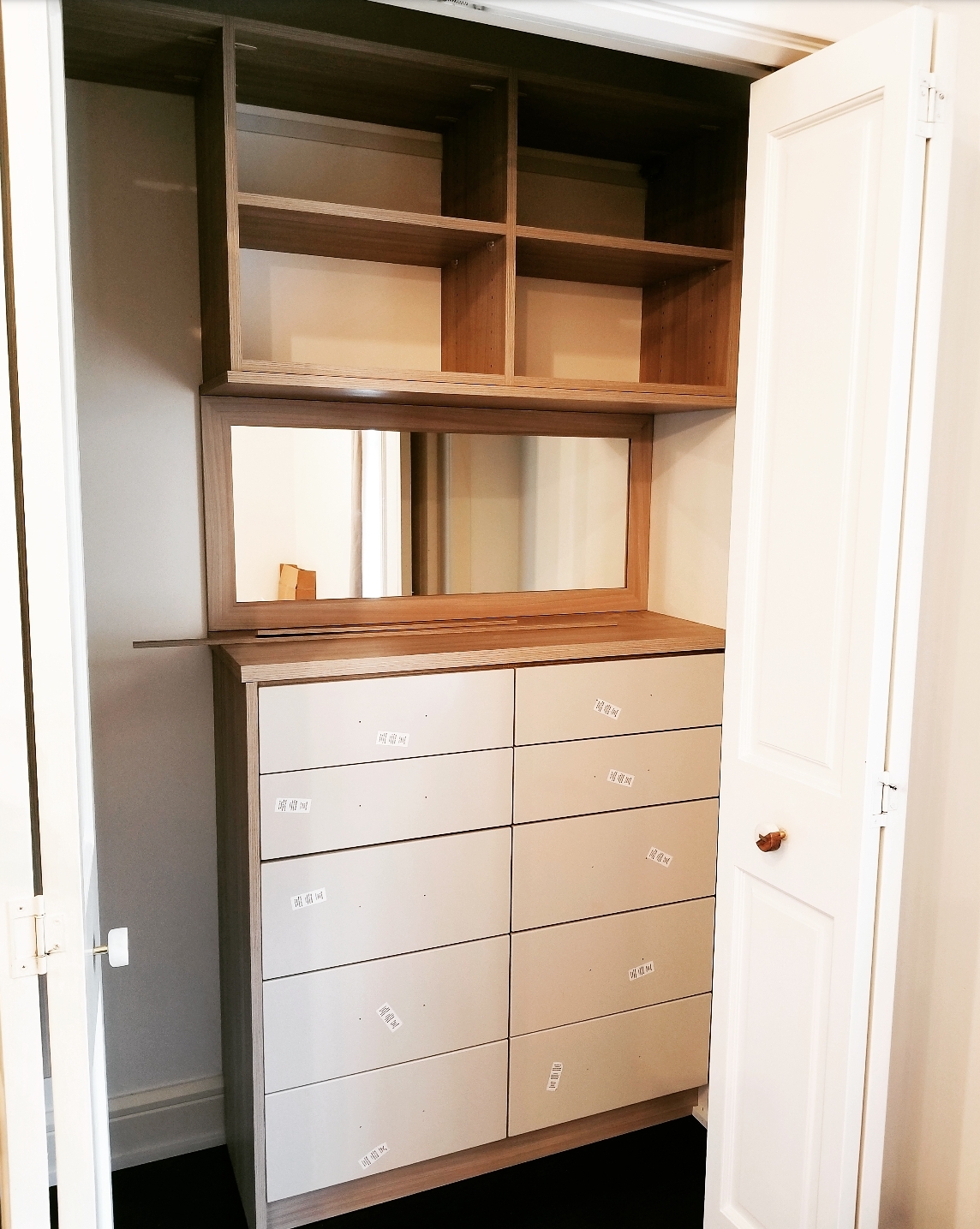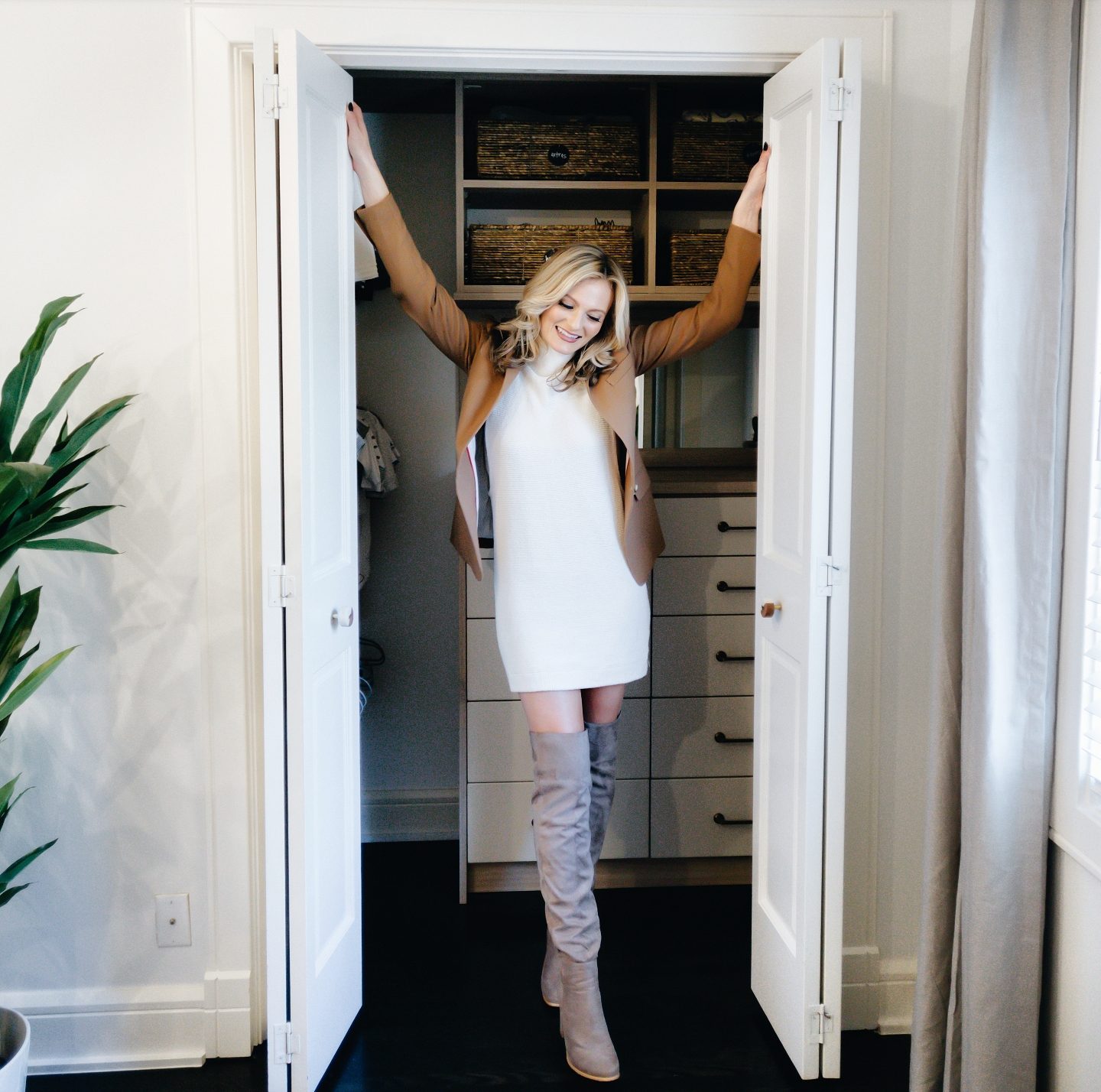 What is my favorite part? The textures were happening in this small space. We have brass, wood, and even the beautiful soft gray tone on the drawers flows so beautifully with the rest of the room. I also love having the countertop space for folding clothes or being able to lay out his outfits following bathtime.

Being Leo is the first baby we had a lot of learning curves. Who knew babies come with so much stuff and how does a new parent even know where to begin! The biggest hurdle was organizing the space, and I cannot sing Neat Method's praises louder. Lauren Alsup and her team made the nursery make sense. They saved my sanity by knowing how to prepare his dresser, labeling the drawers, organizing the clothes, swaddles, and accessories. Even helping purchase containers for storage and I love the labels on the baskets in the closet!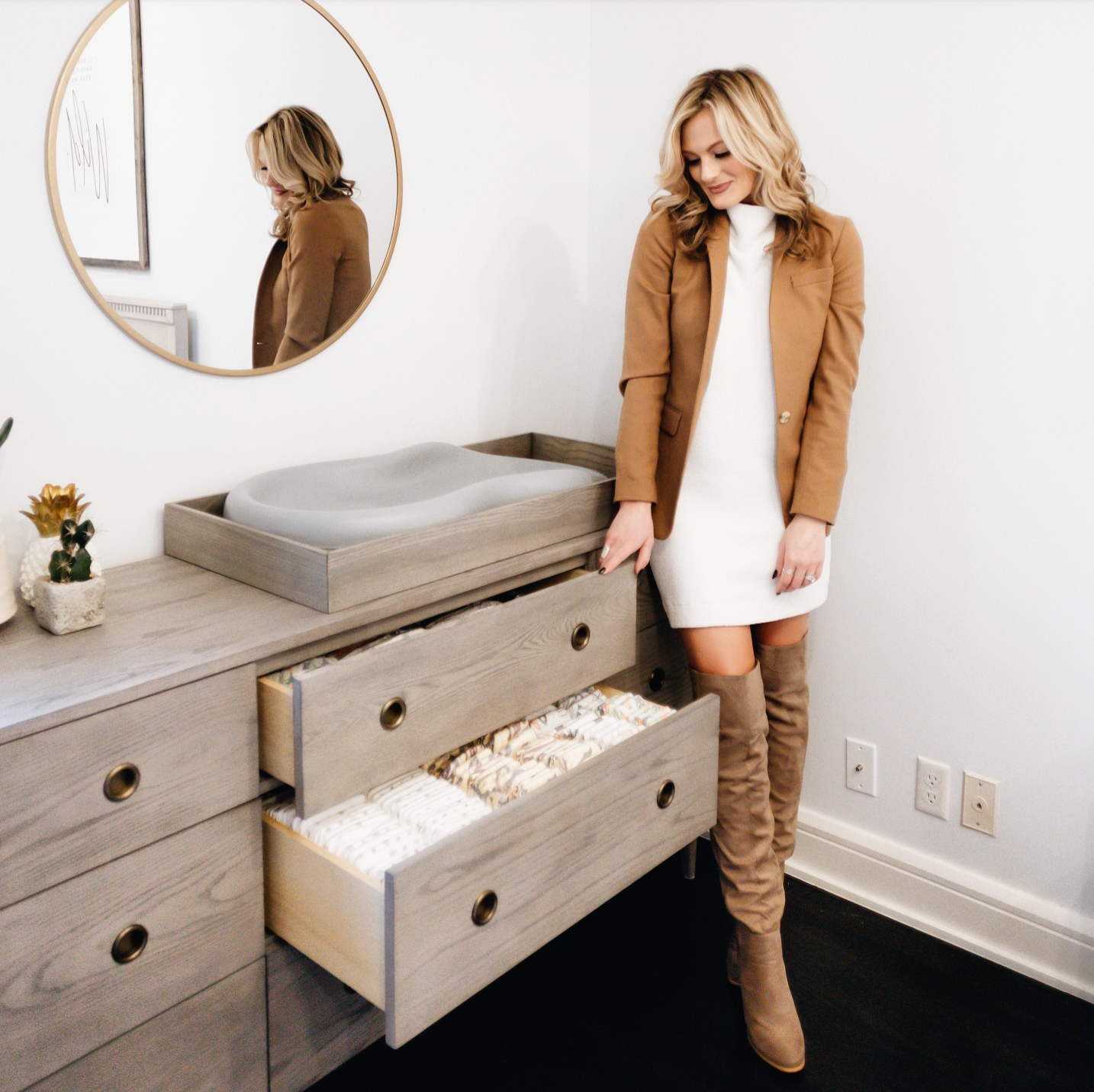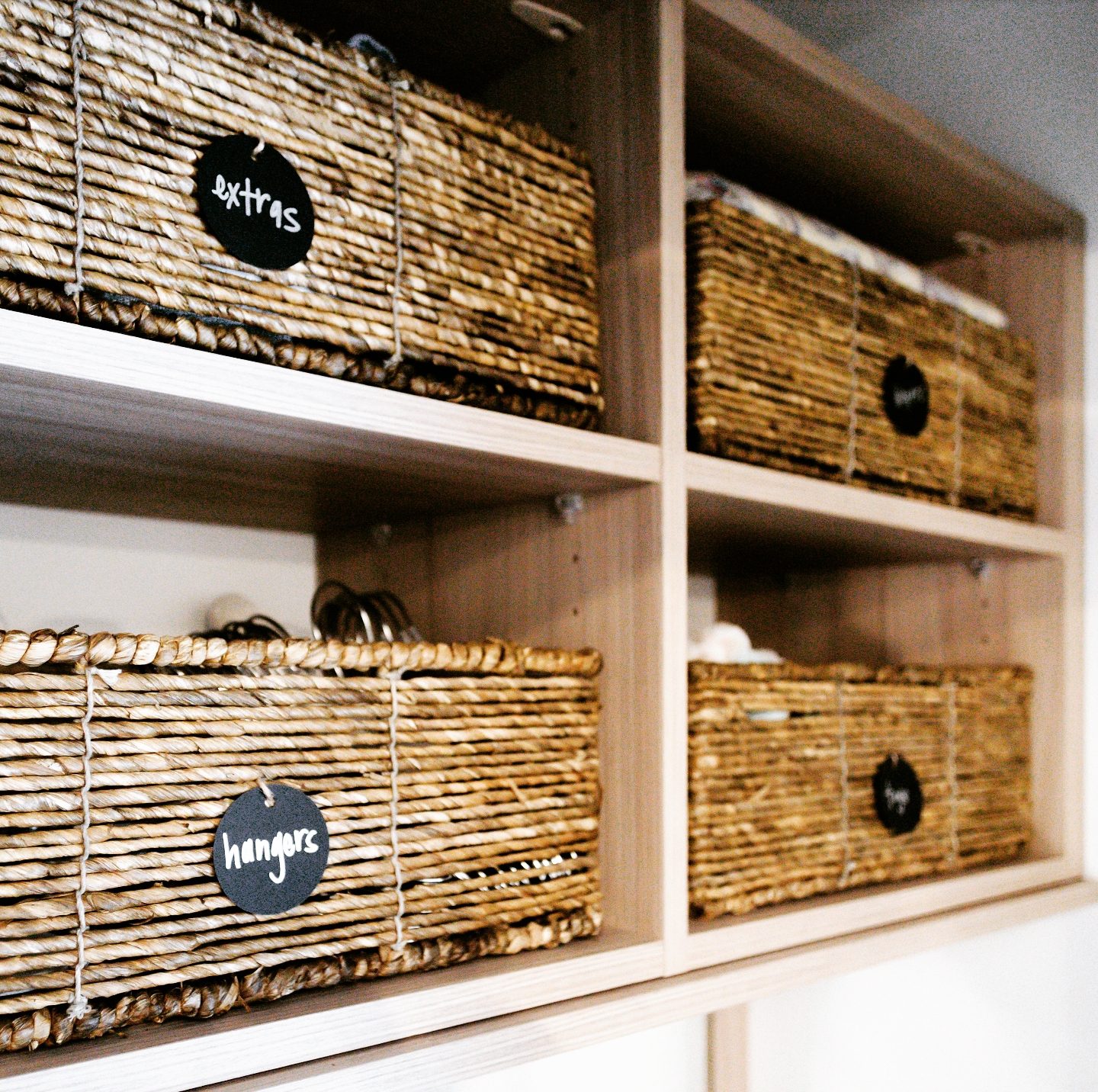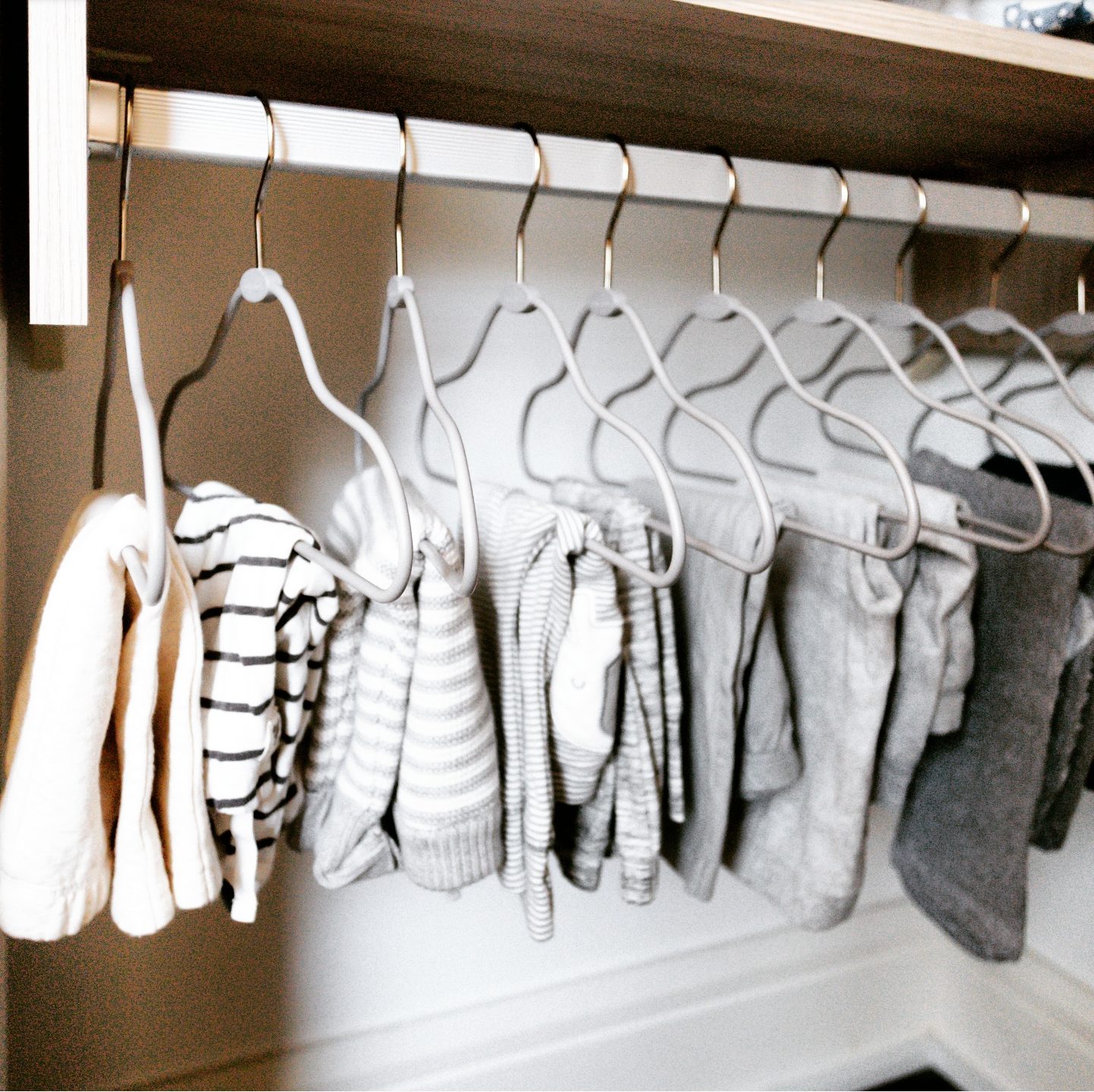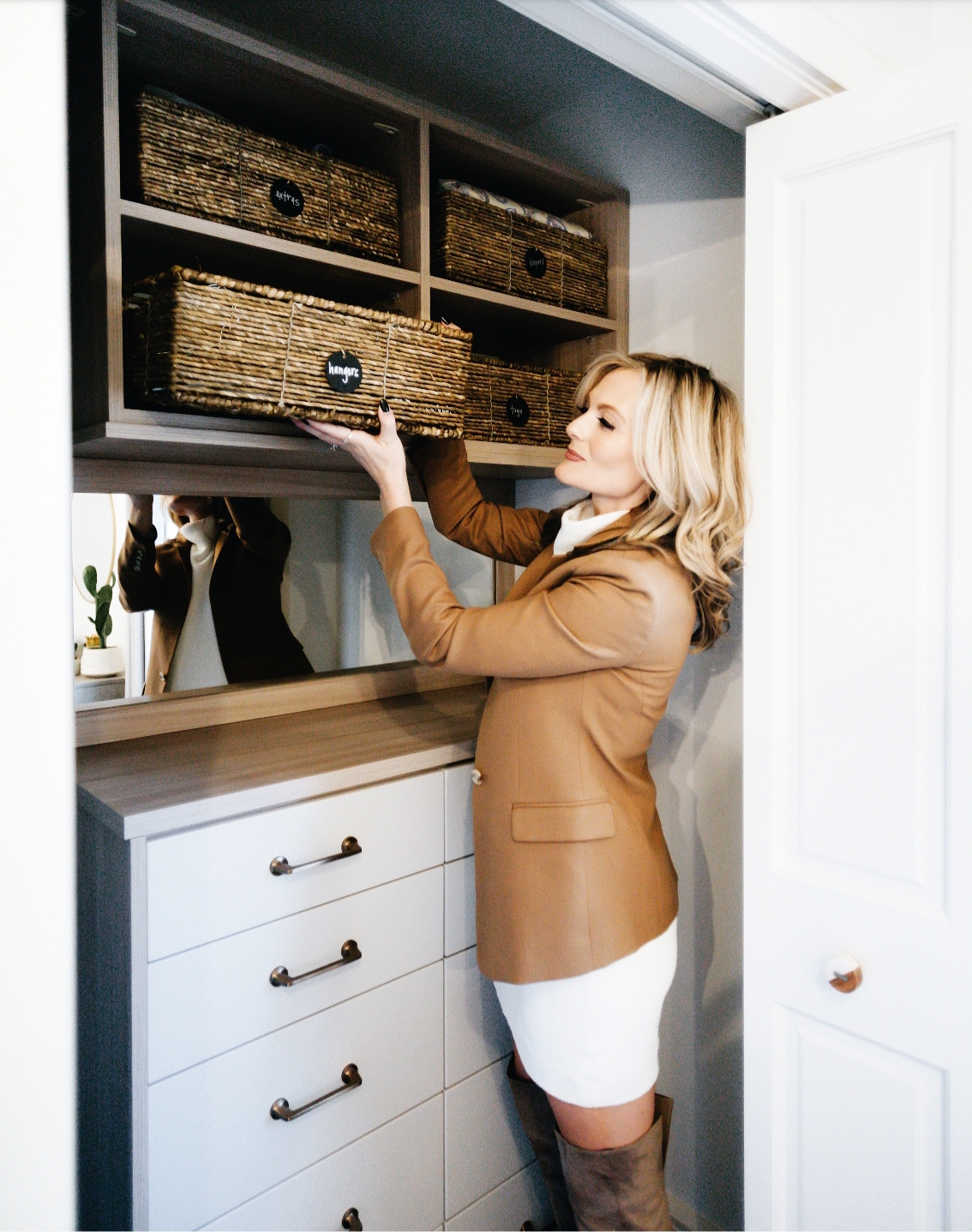 If you are in need of organizing your home, Neat Method is your go-to people! We have so many more areas to tackle! I can't sing their praises loud enough. The diaper drawer pictured below is my favorite!
Along with a beautiful closet comes beautiful hangers! I was thrilled to partner with Bend and Hook to feature these beautiful hangers for Leo's baby clothes. These hangers are known for being super slim and can double or even triple your closet space! And I love the size, perfect baby clothes hanger and the no-slip coating keeps his little onesies and pants in place. These are the soft mist Kid's Perfect Hanger. They also offer men's and women's sized along with a tween!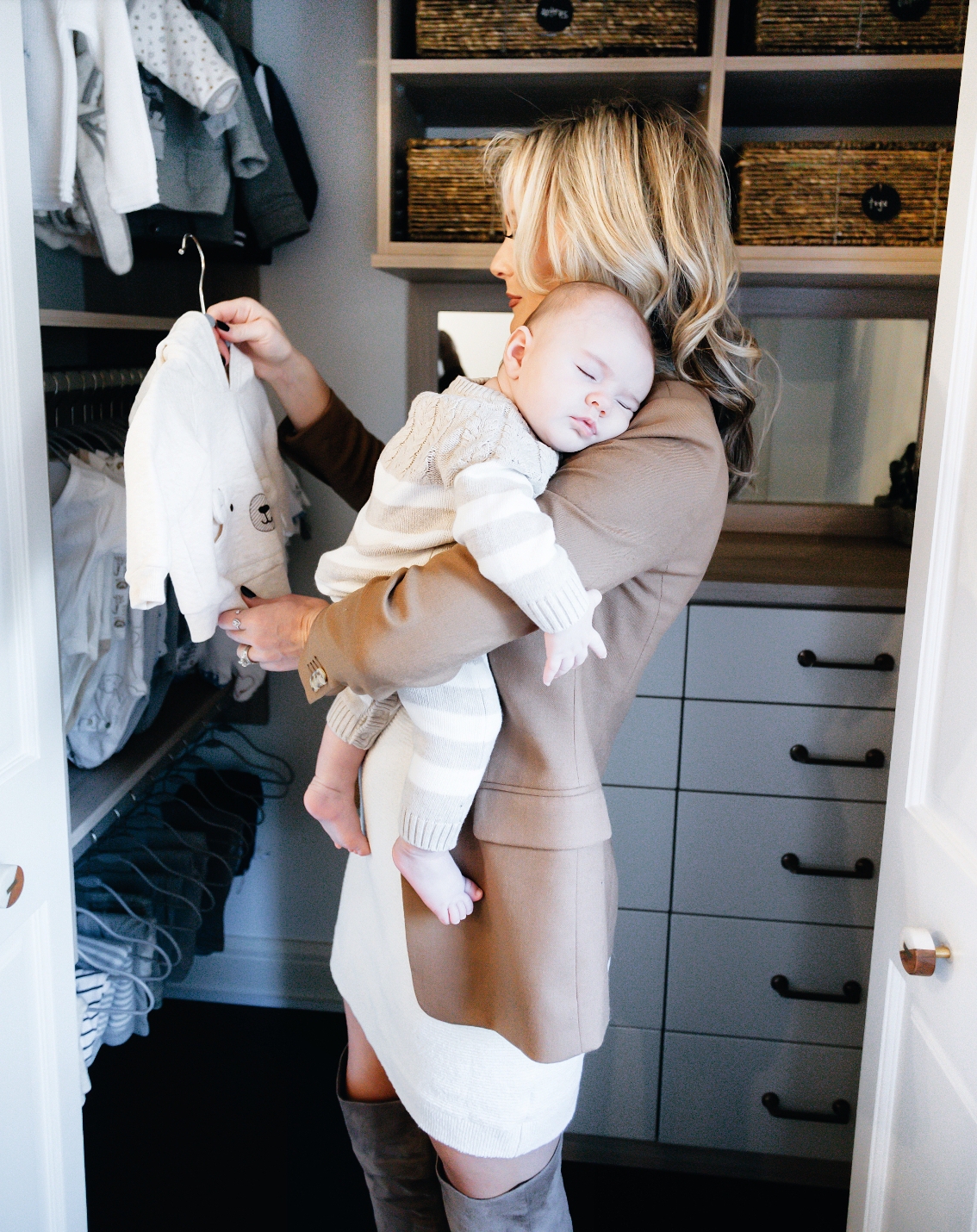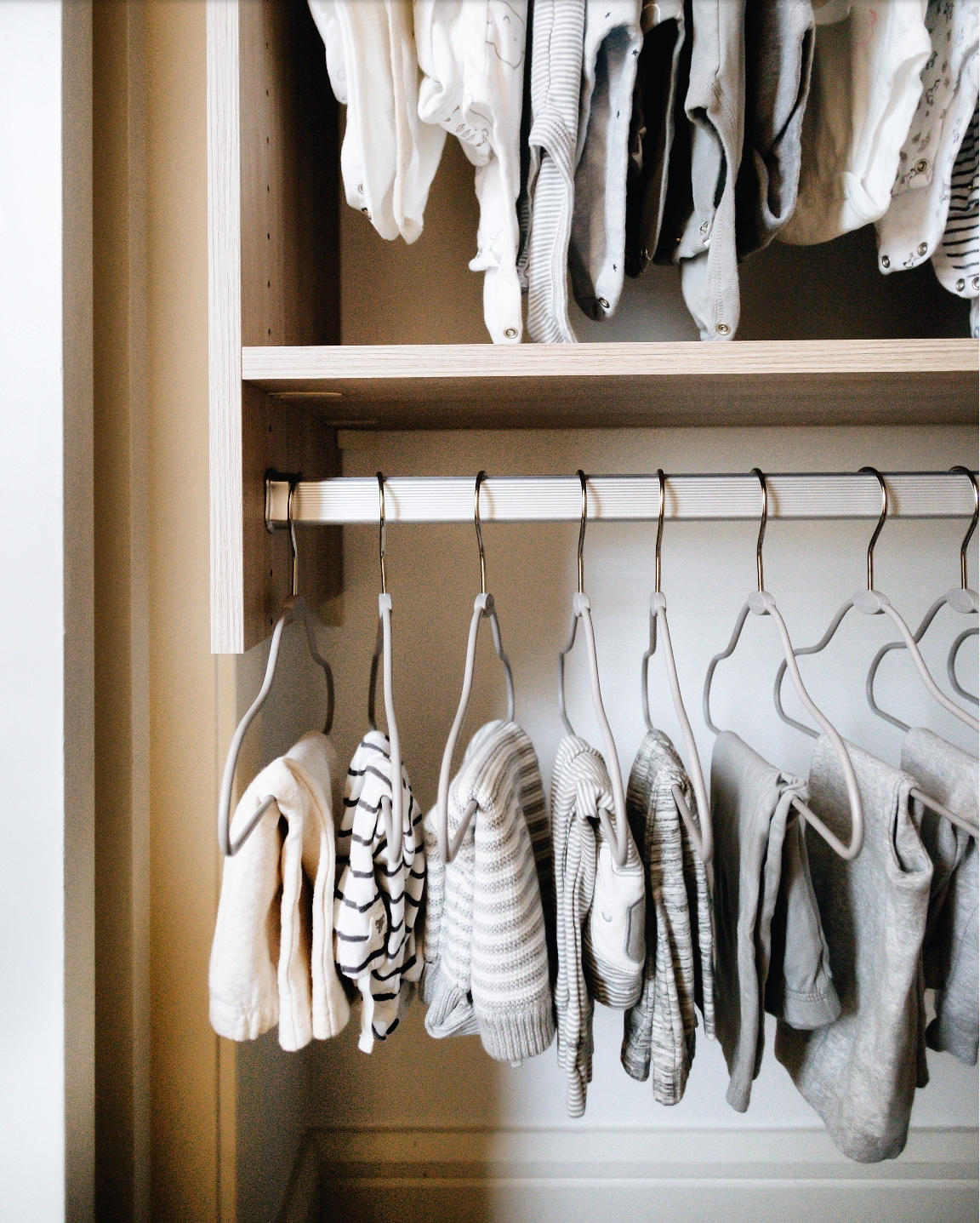 I'm not going to lie, I had the dream team, and I hope this helps you no matter what area of your home you are looking to tackle. I can't sing the praises of California Closets Southdale more, and I hope you will check them out!
Any questions about the process we used or our selections pictured, feel free to send my way. Anna has all of Leo's finishes and specific details so you can easily replicate this look for your little one with ease!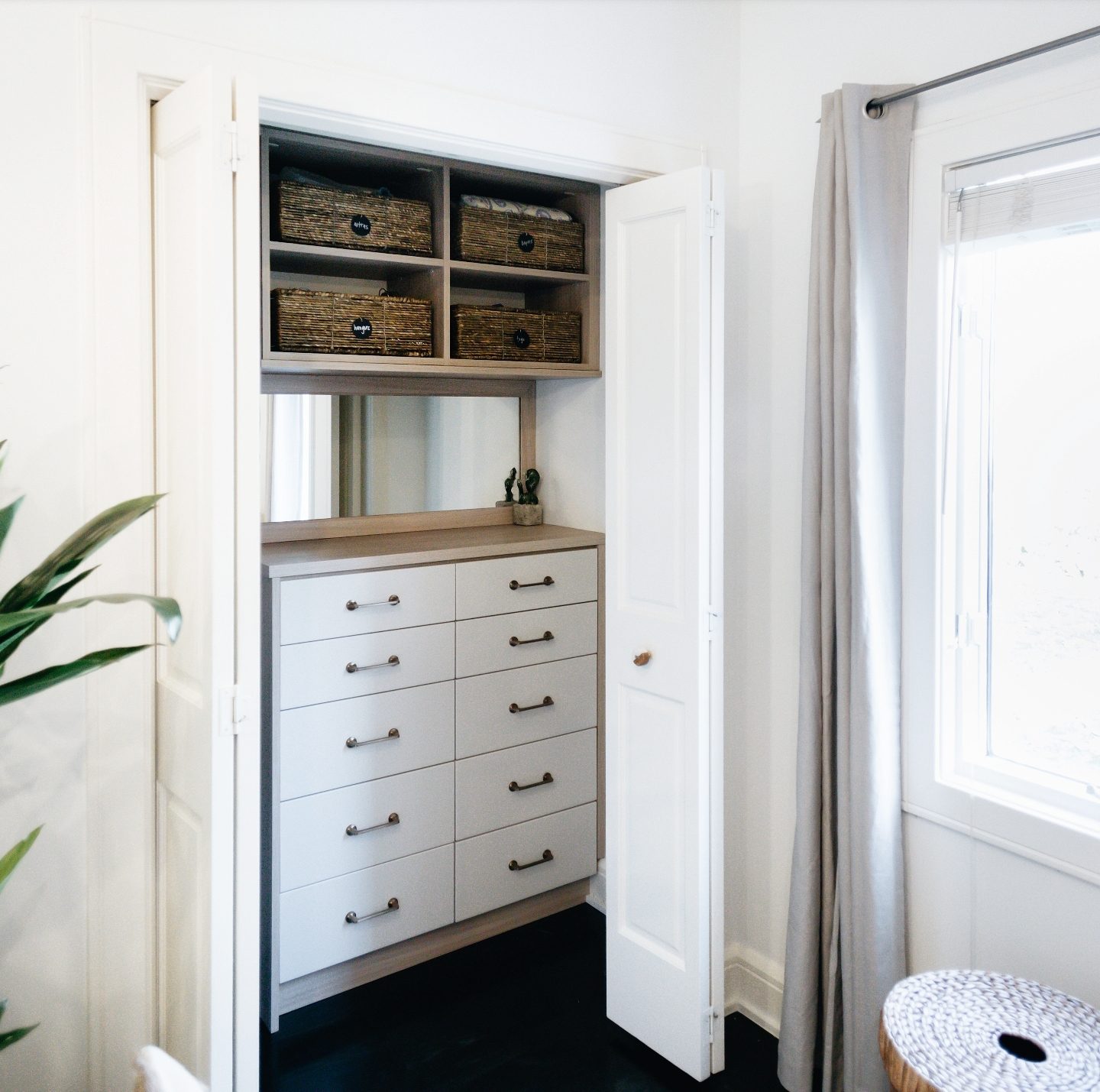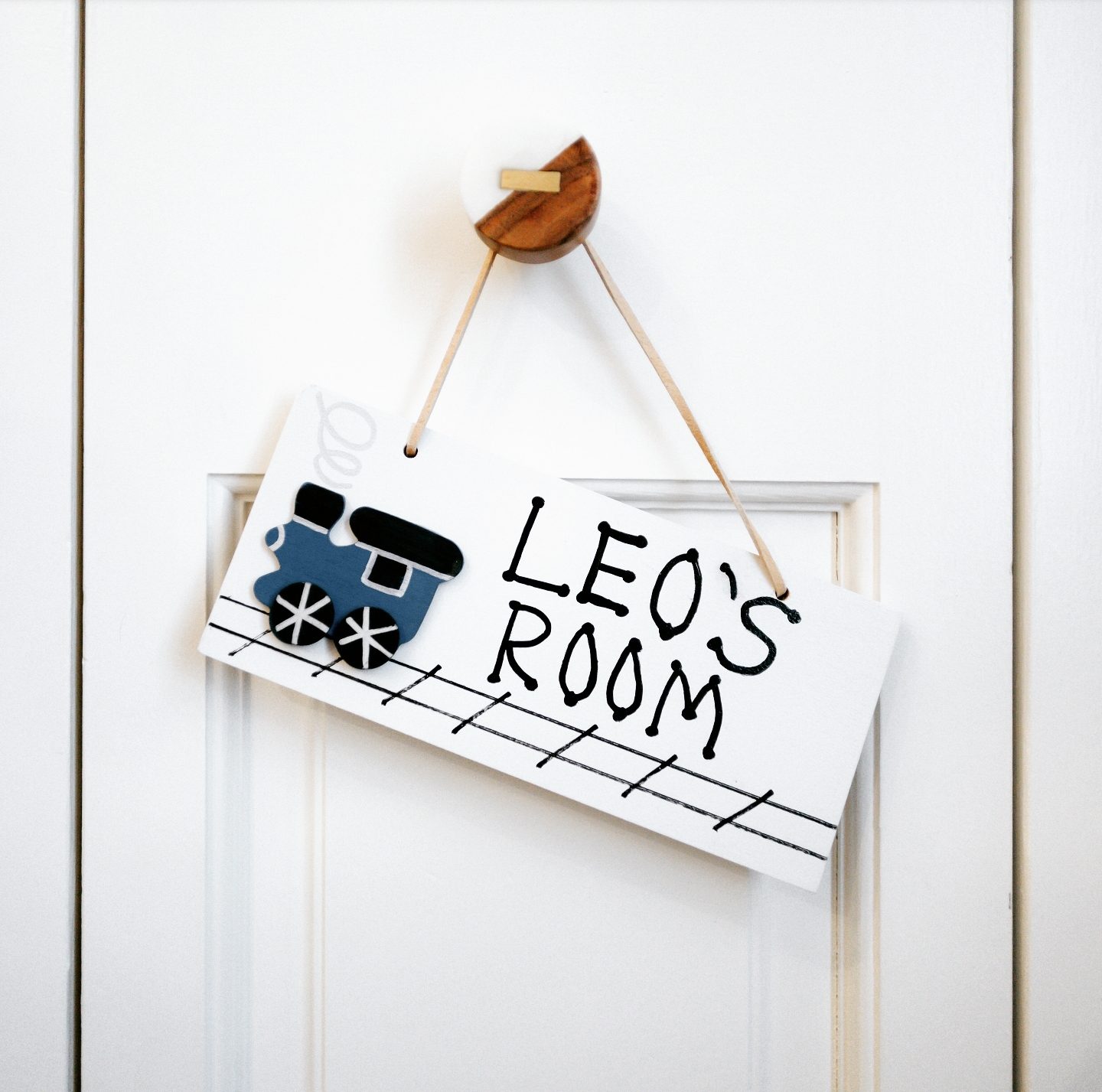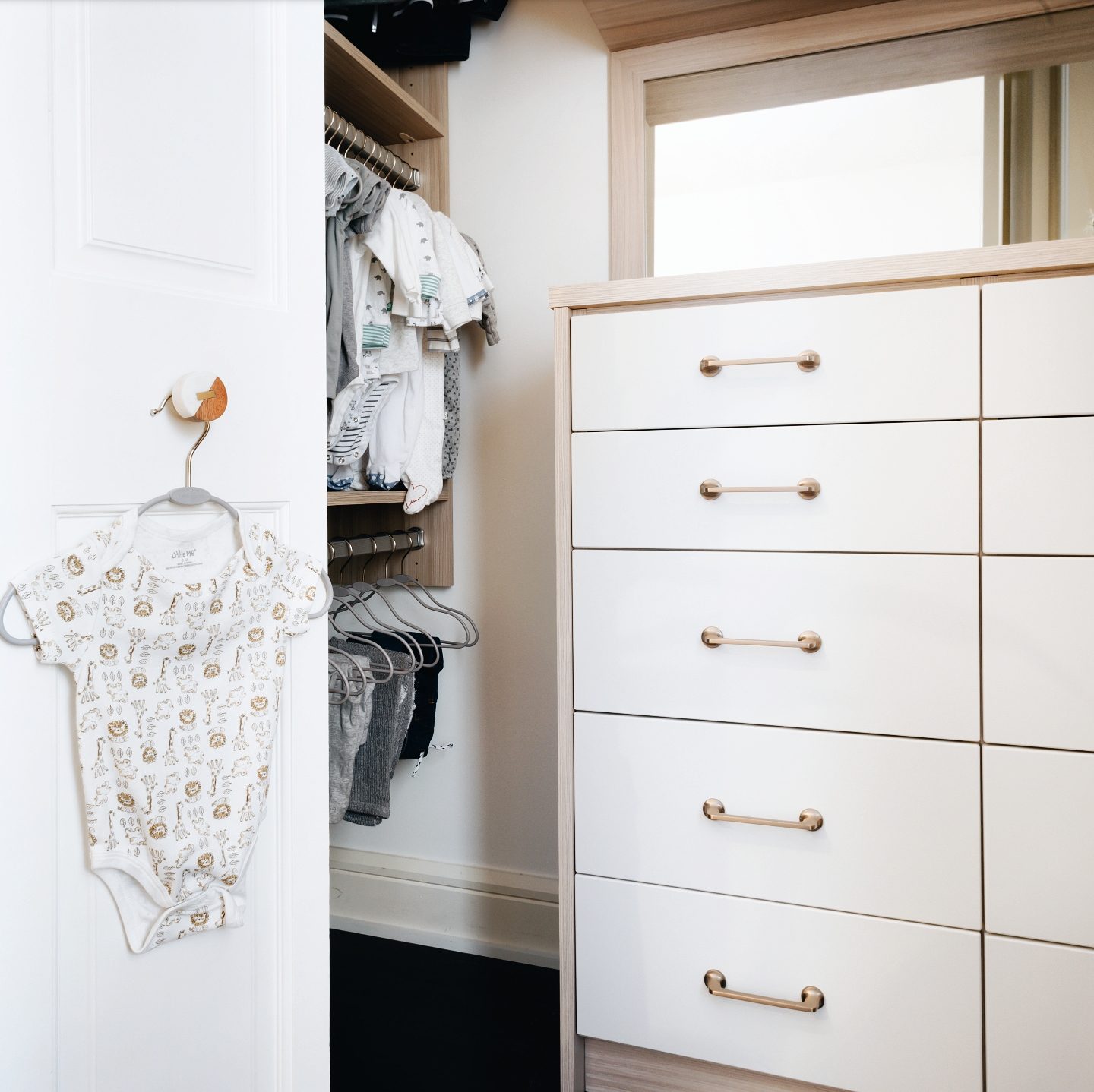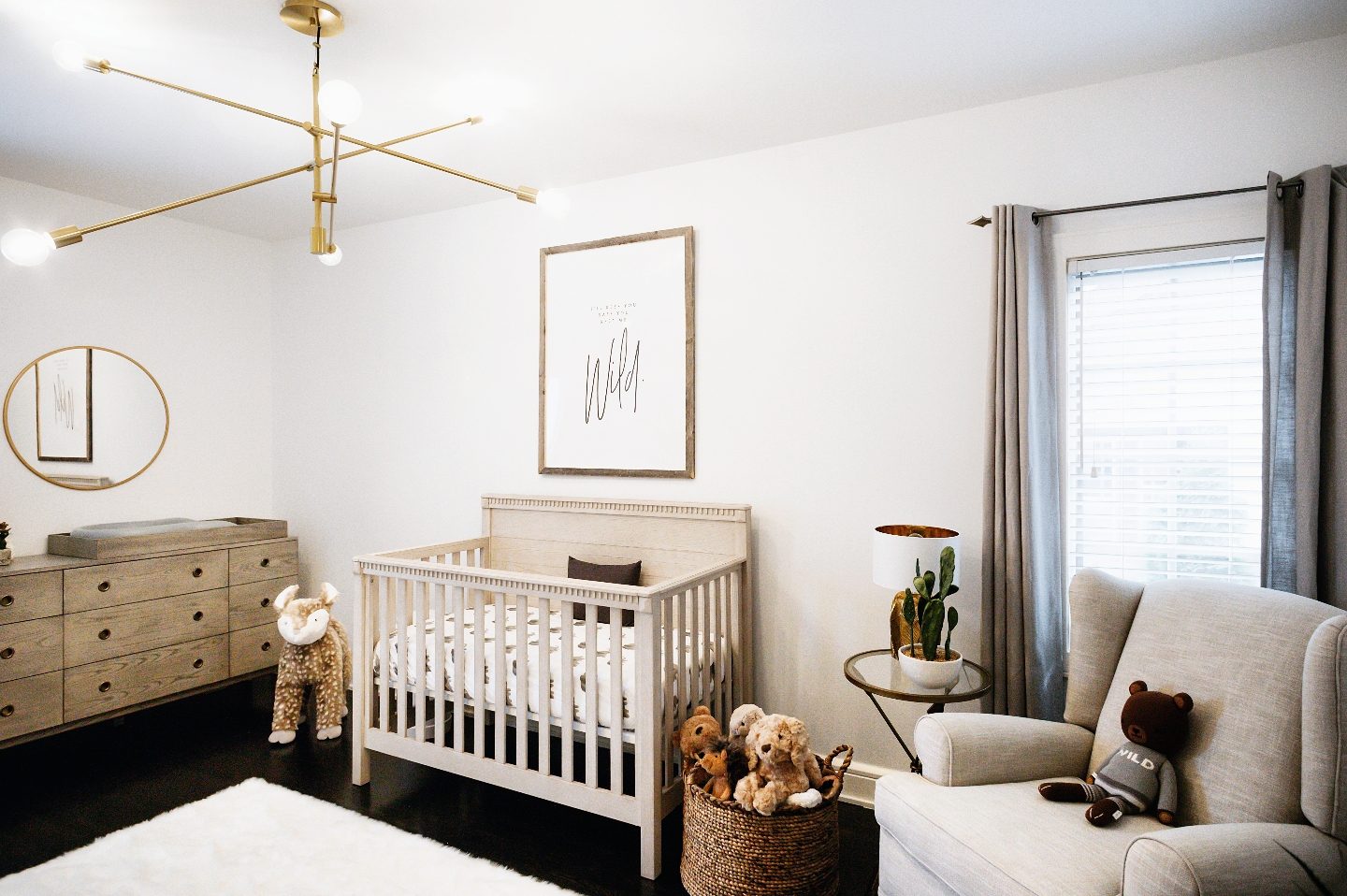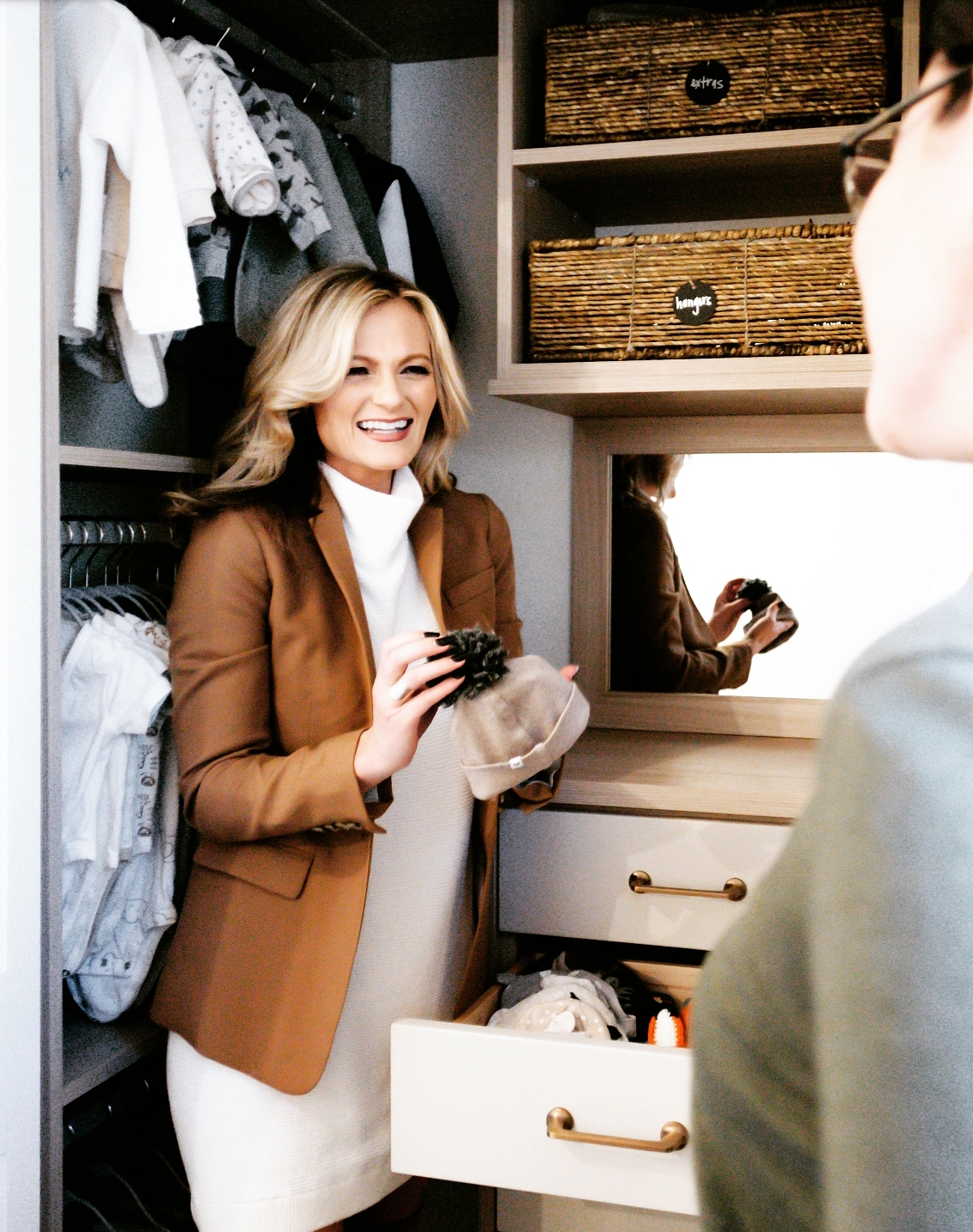 Thank you to California Closets Southdale and Christie Rachelle Photography