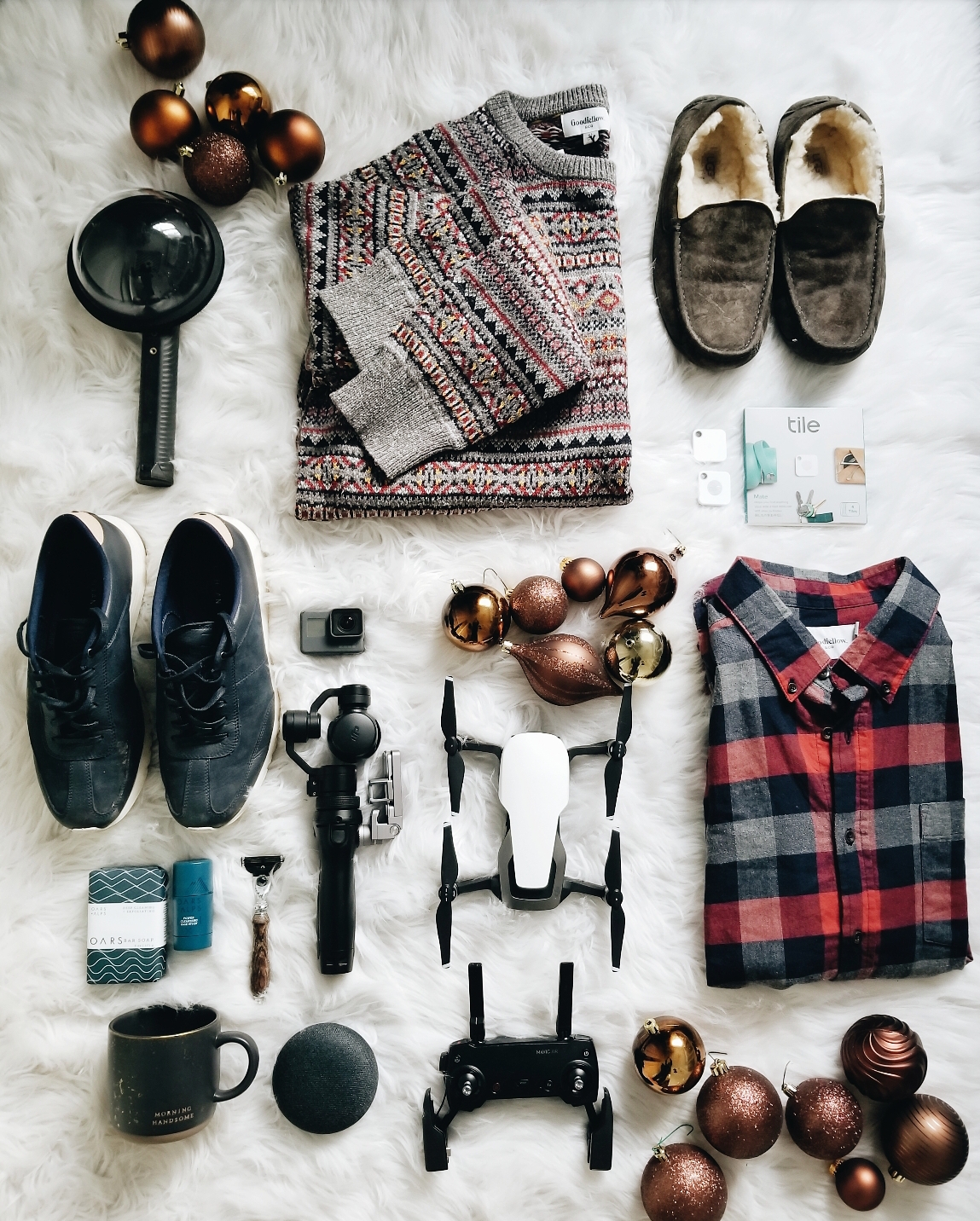 Ladies, I hear you loud and clear! What to get your man is the number one mystery every single year! I asked John to help me pull this list together because he is pretty awesome at gift giving. When it comes to the guys in your life, they are probably tough to buy for no matter the occasion. This list would also be great for a birthday (where my Christmas babies at), anniversary, or even Father's Day!

Just click on the photo below, and you will be whisked to the site to shop! It is super easy, and I hope this helps you all gear up for Black Friday as the deals have already begun! I am all about the Christmas spirit over here and can't wait to settle in and do some online shopping.
If you have any questions, send along! Lately, we have been sharing more videos, and all the equipment we take along included. We never leave home without our GoPro, which is what I gave to John last Christmas!
I had every intention of adding beautiful and witty captions below the photos but let me say that getting this up was as good as it is going to get! Happy Thanksgiving week and happy start to the holidays shopping season.