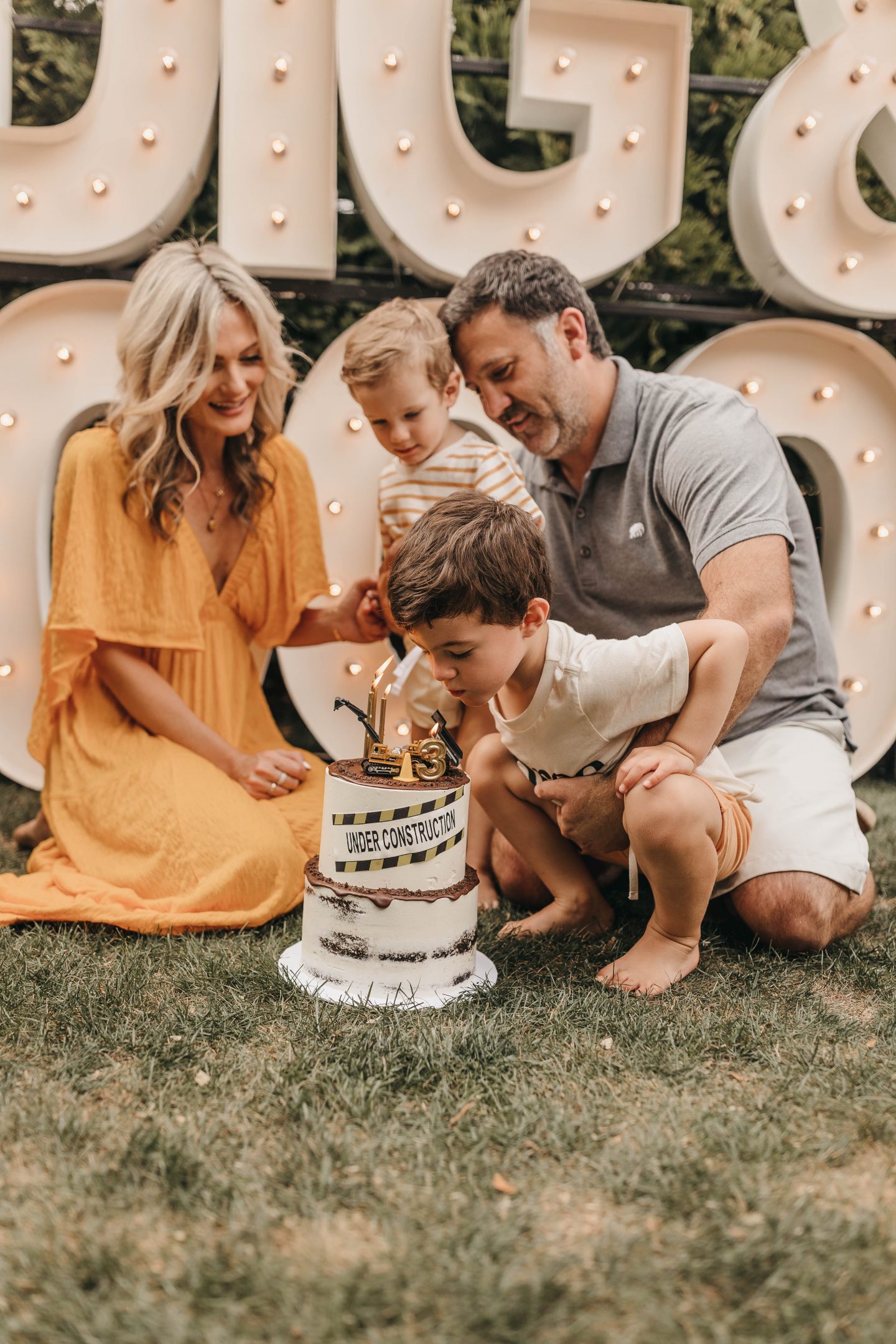 We have three-year-old folks! I have no idea where the time has zoomed off to these last three years. I still feel like we were meeting him for the first time yesterday. Time does not want to slow down, so here we are, celebrating three significant years! We had so much fun planning this day, and I hope you enjoy it as much as we did.
I love this theme, and I adore these photos.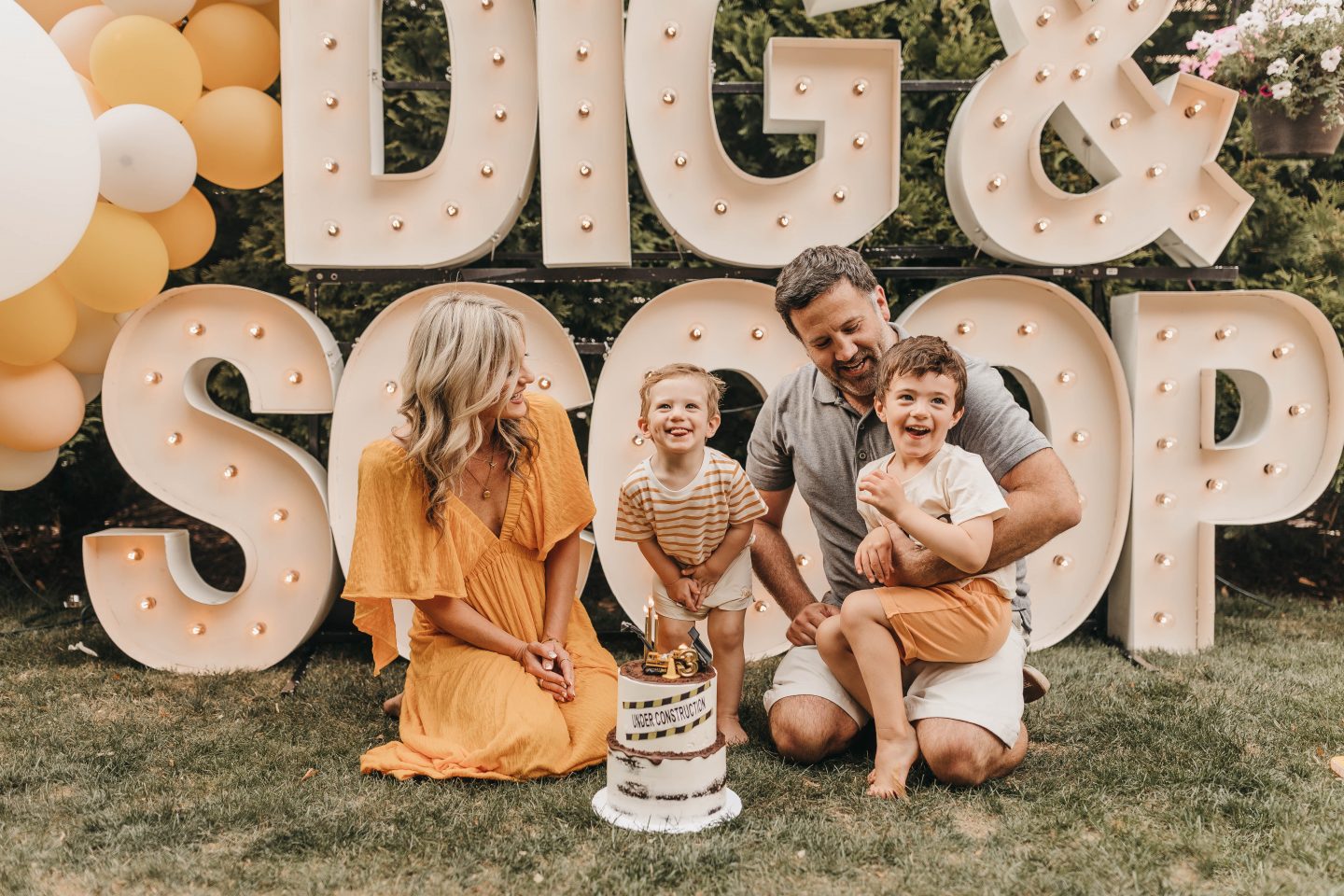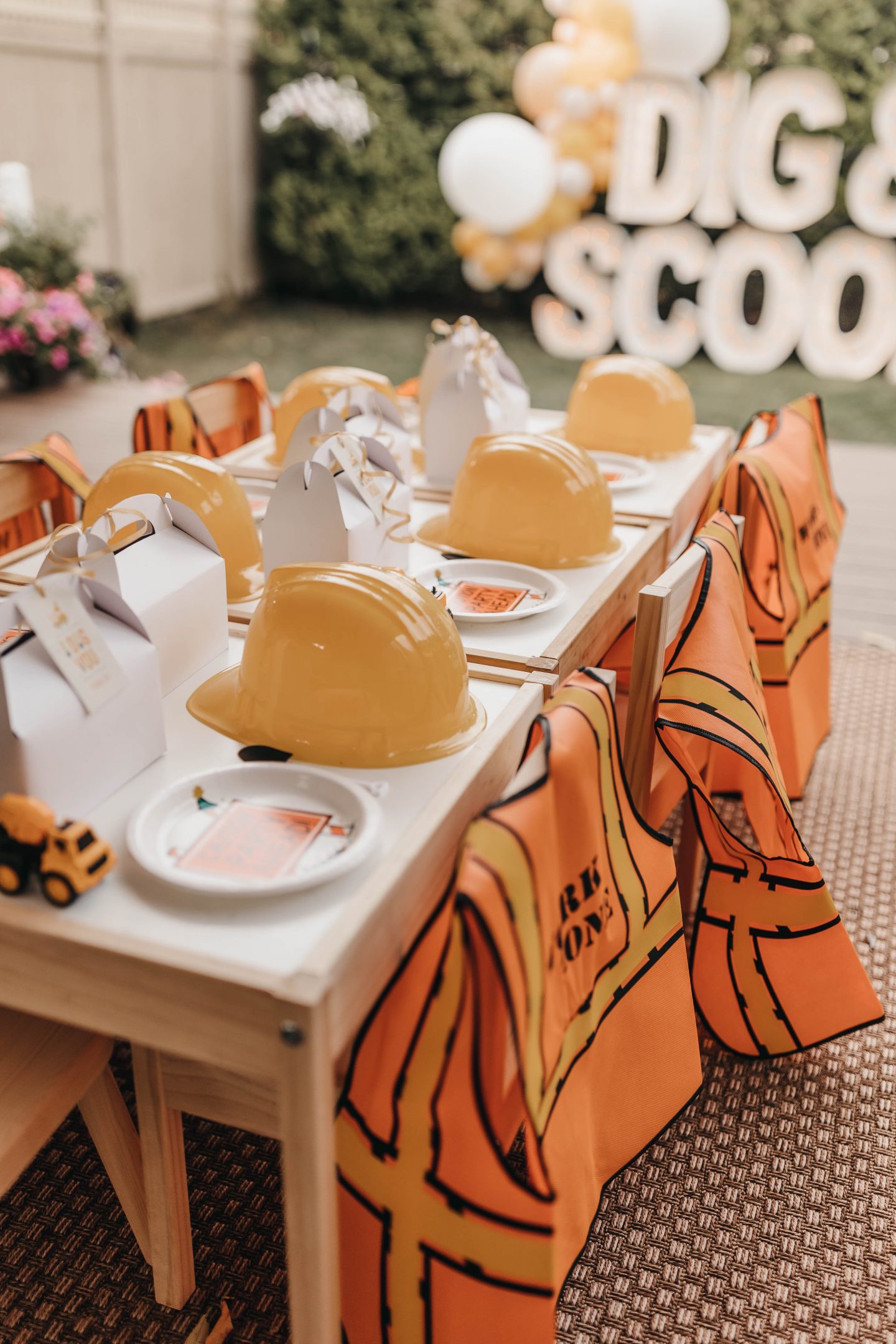 Initially, we went back and forth on the theme, and in fact, Leo was first insisting on another airplane party. It took some mom skill, i.e., the skid steer bounce house, to convince him otherwise.
Finally, he was very much on board with the construction theme, and I am so happy he was because this is a party for every toddler everywhere.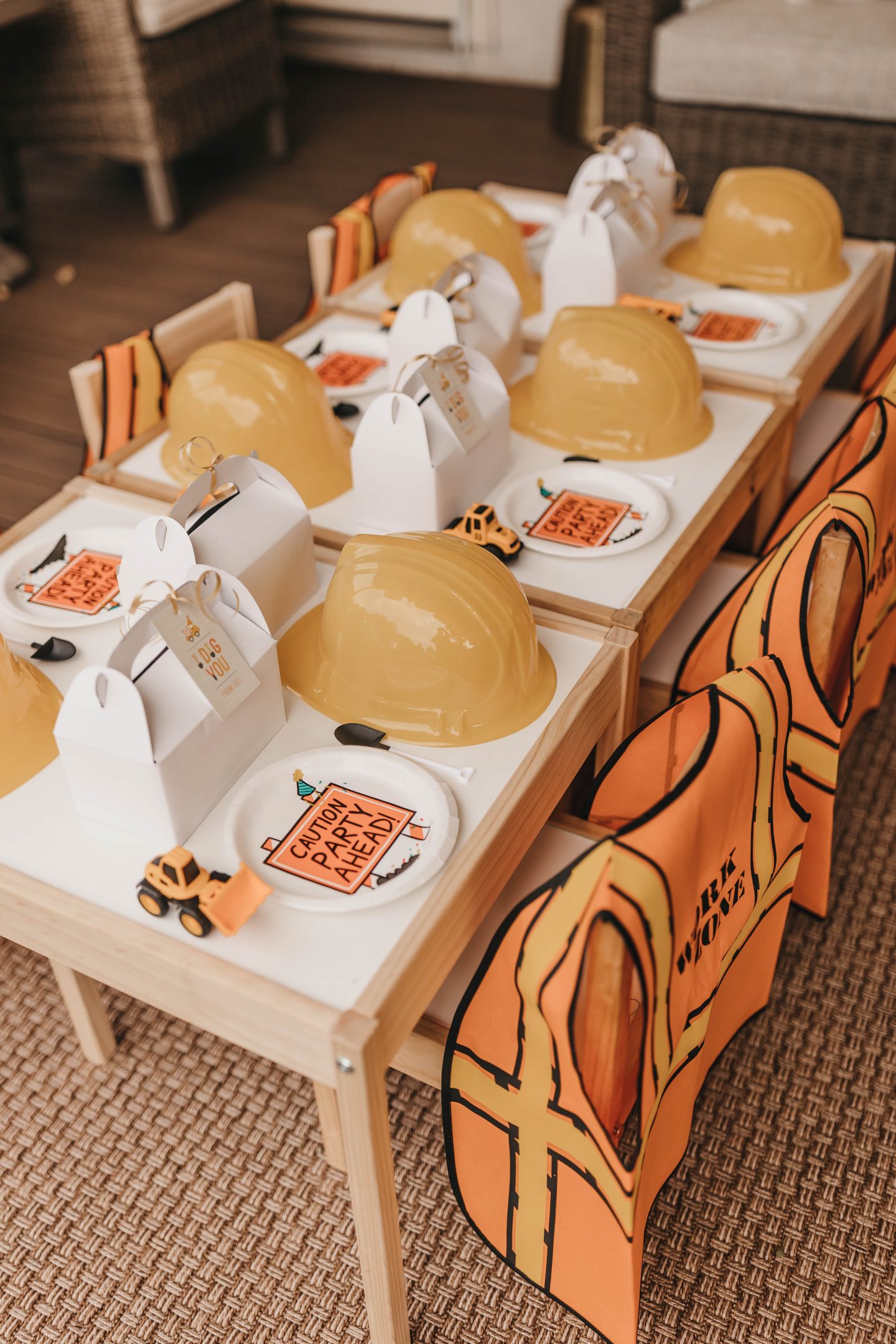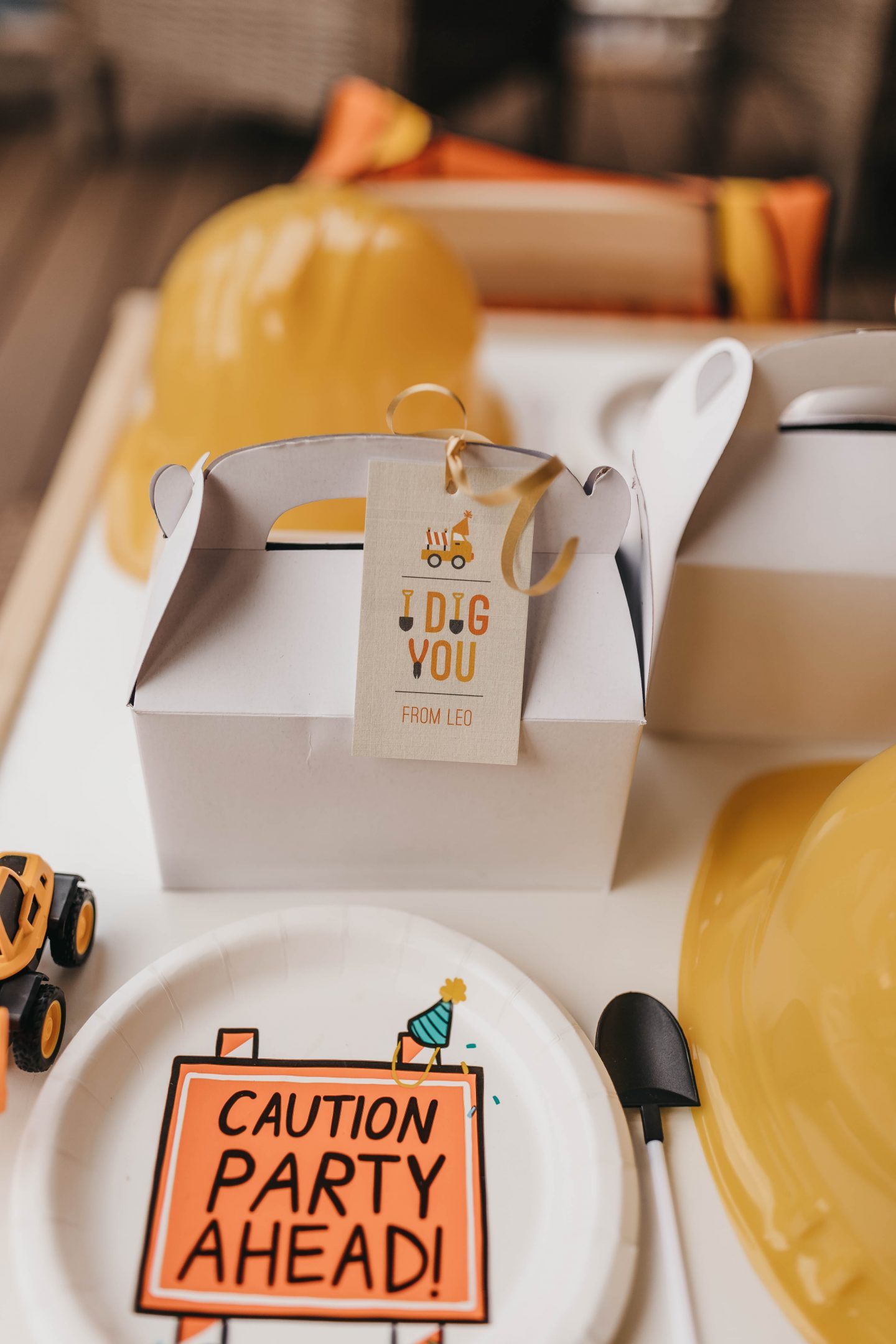 If you've been on this blogging journey of mine, you will remember my early career post-college was wedding planning followed by party planning, and all of it prepared me for hosting my own children's parties! I love a good theme.
If you also have a construction-loving toddler, you know this is a topic they love. I was pleasantly surprised to see the amount of decor and party supplies that fell into this category! And if I'm honest, I had to hold back! So great news is there are a lot of options.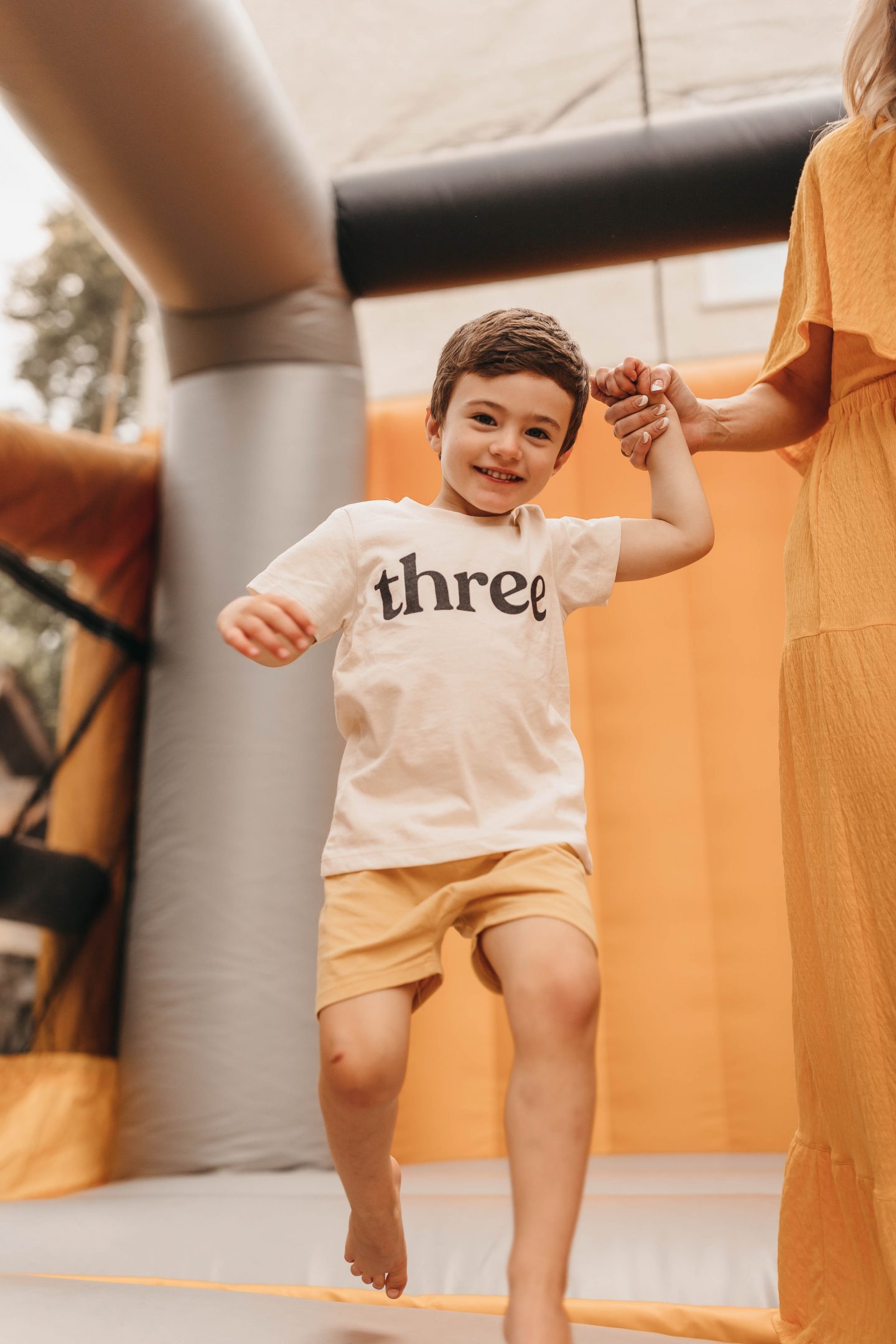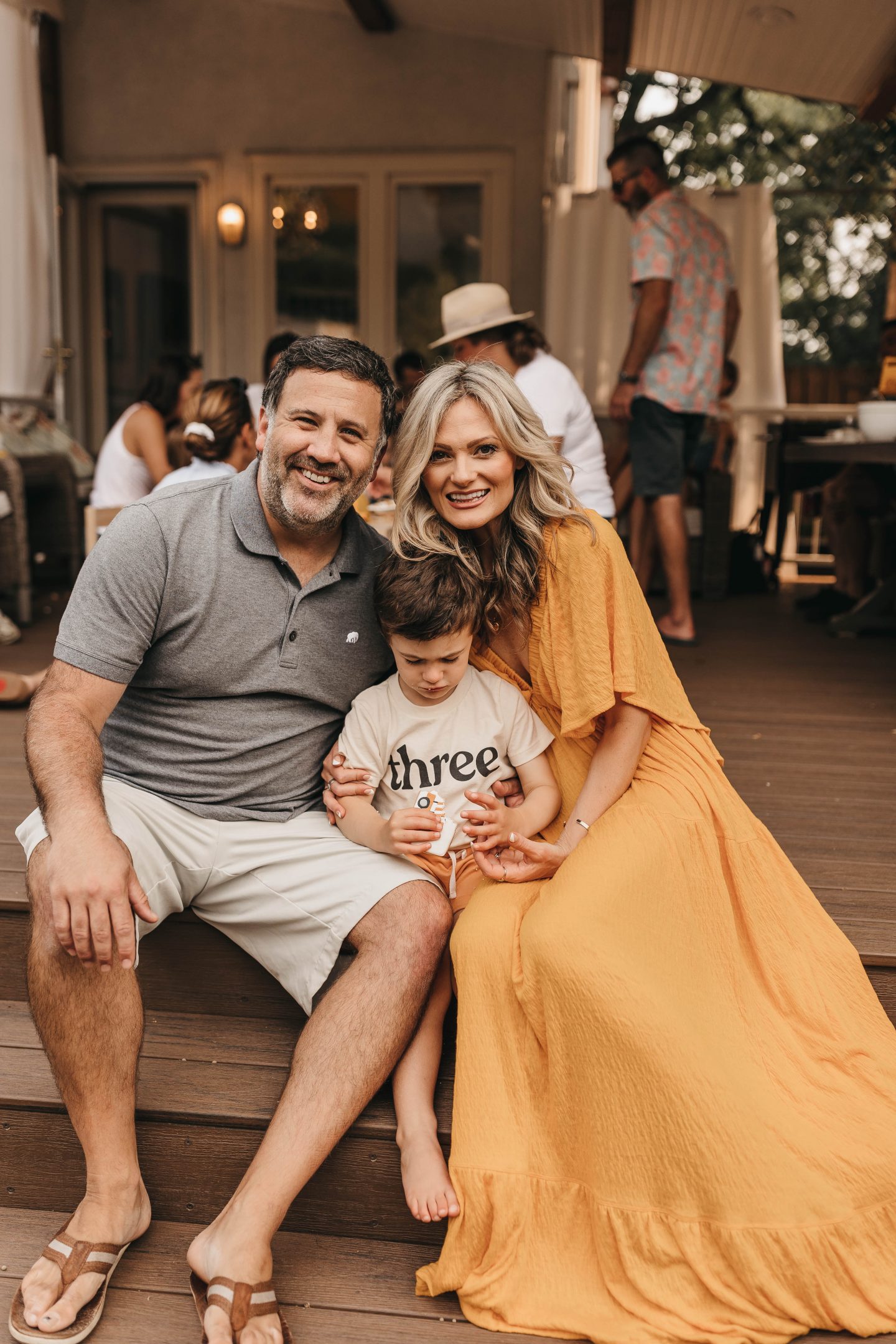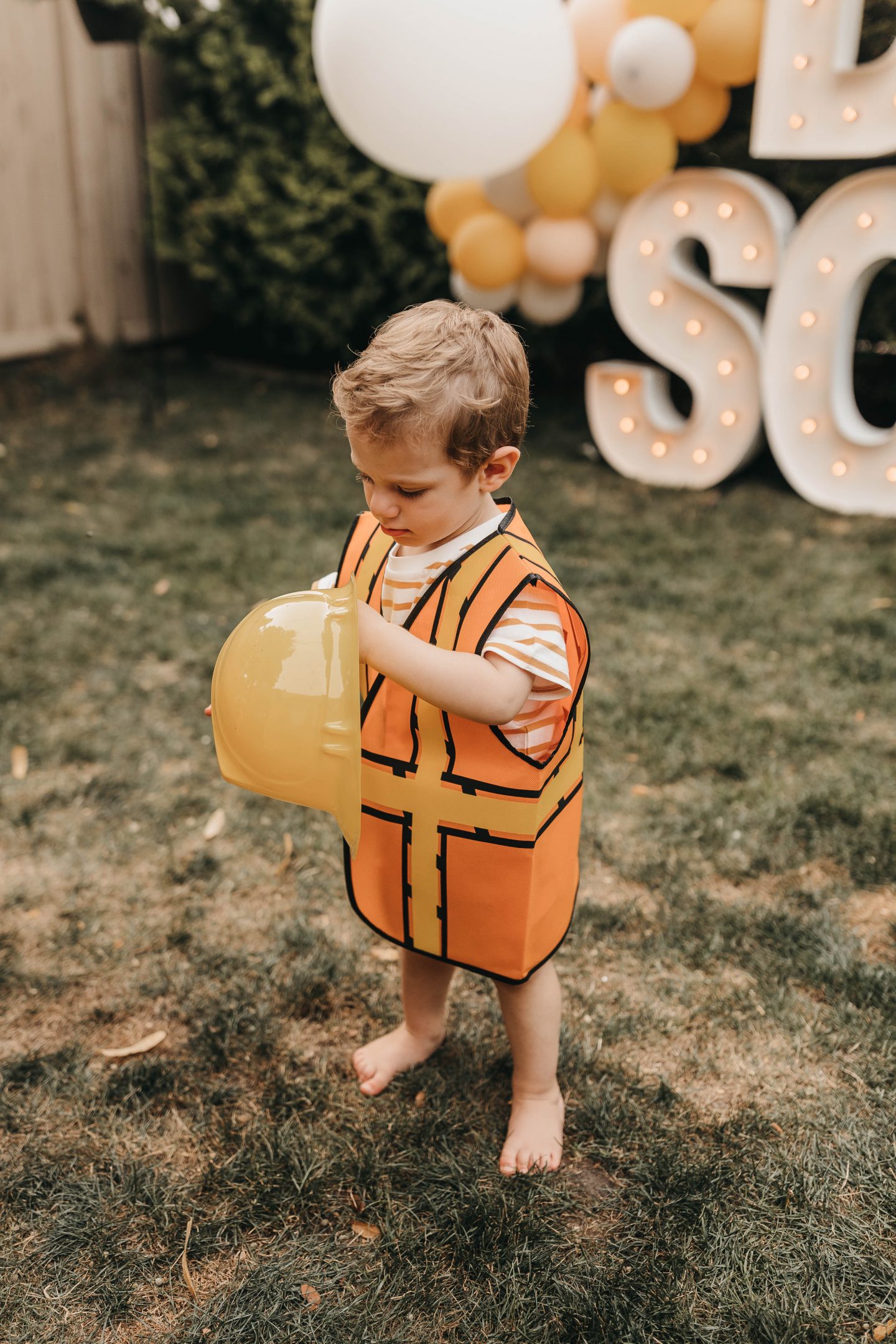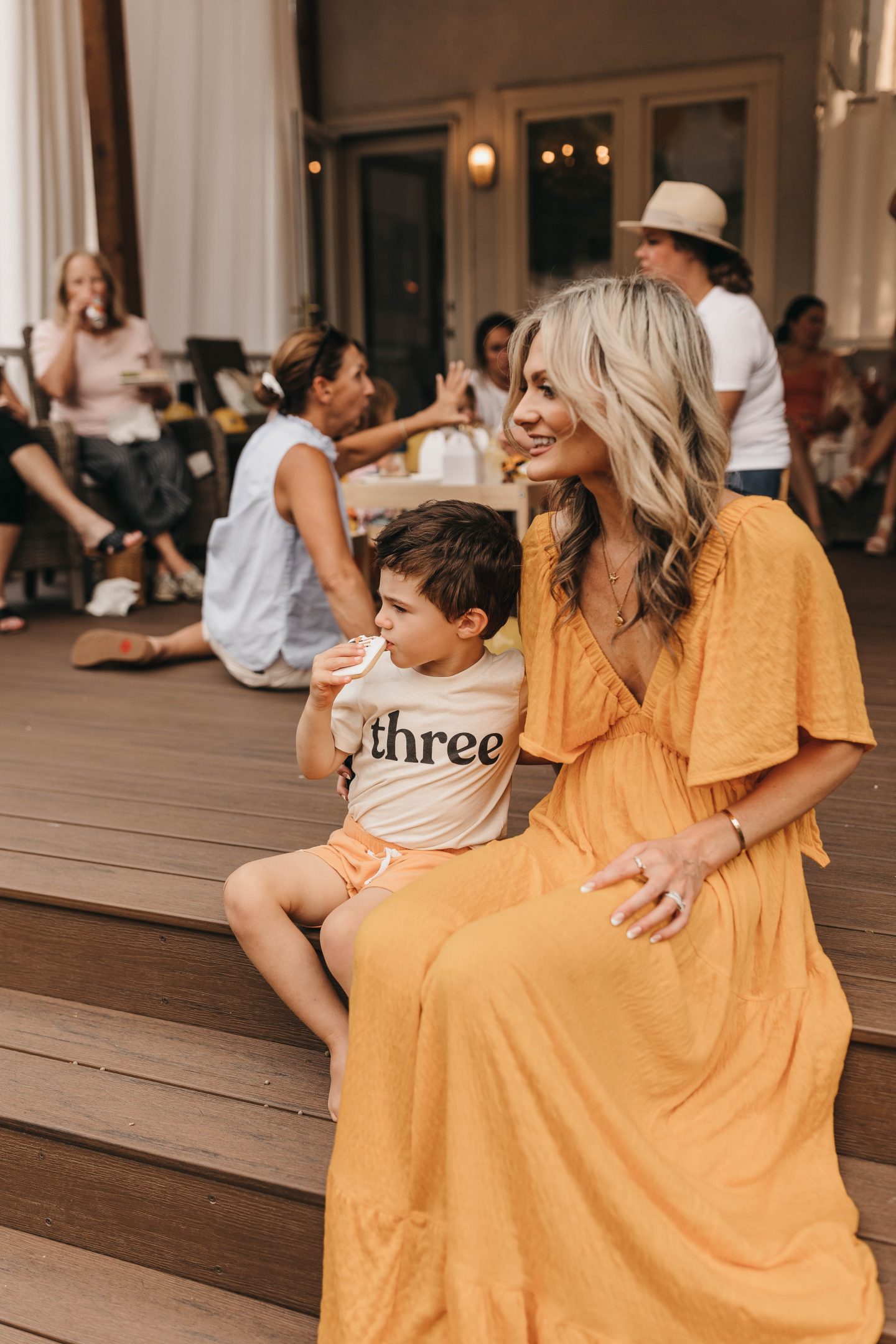 A giant skid steer bounce house was a high priority on my party list and booking it well in advance was necessary! I called around five places before finally striking gold and reserved this one for our backyard. Moms and Dads take down the measurements because they are enormous!
I was thrilled they let us keep it for a few extra days, and trust me, especially toddler boy mamas, I cried when we packed it up! The boys were both so exhausted by the end of their jumping days – I wouldn't mind having one around full-time! Also, it did not ruin our grass.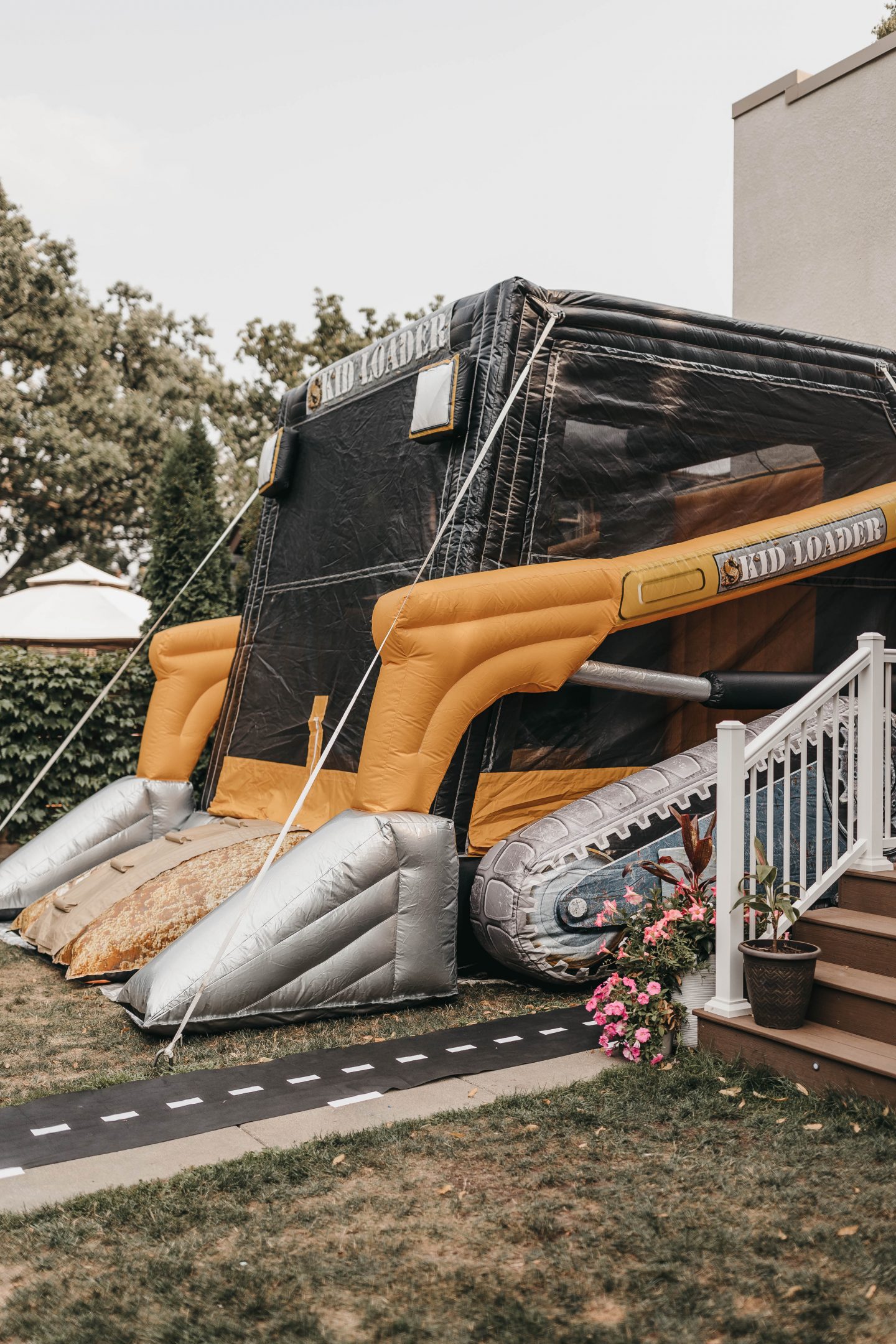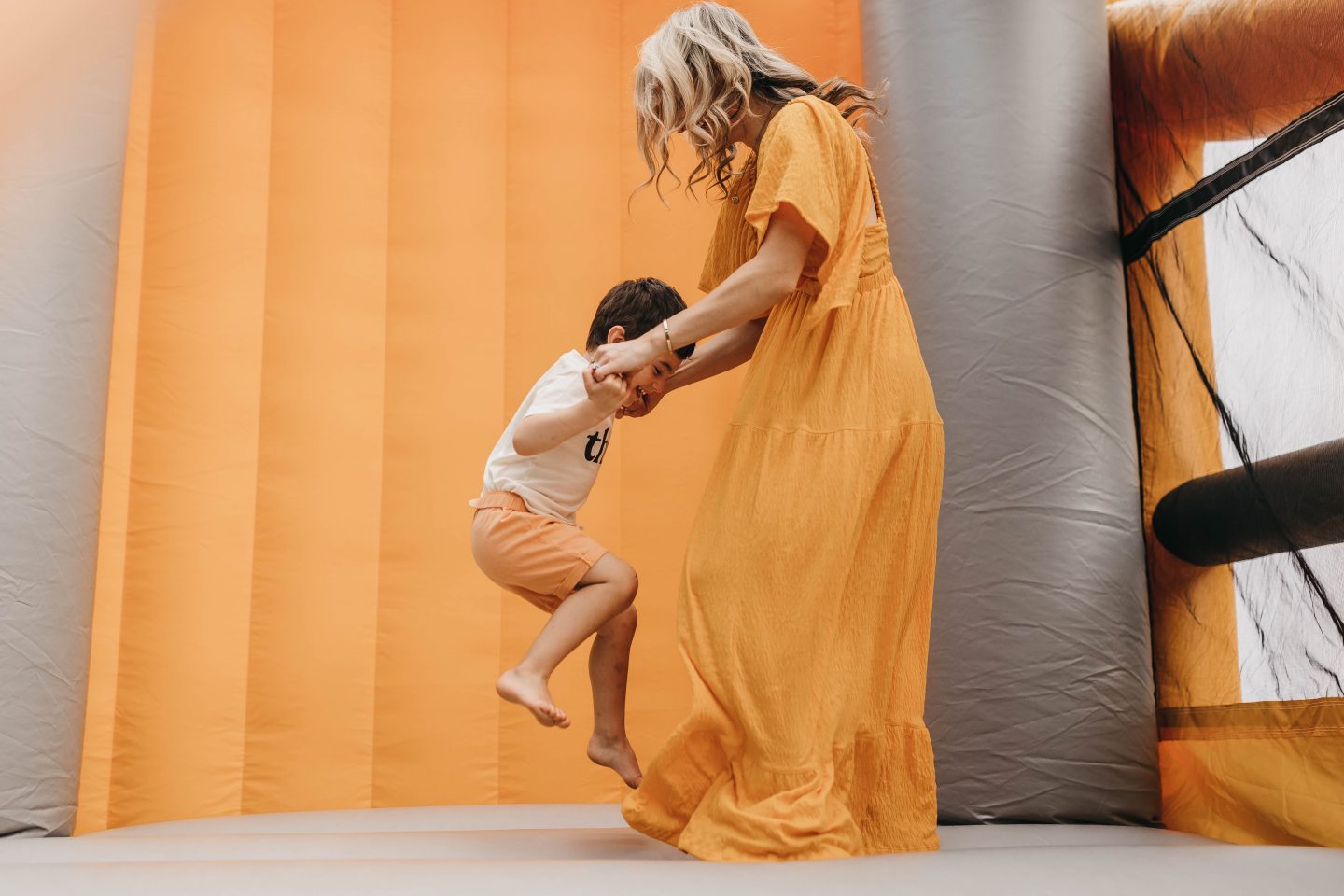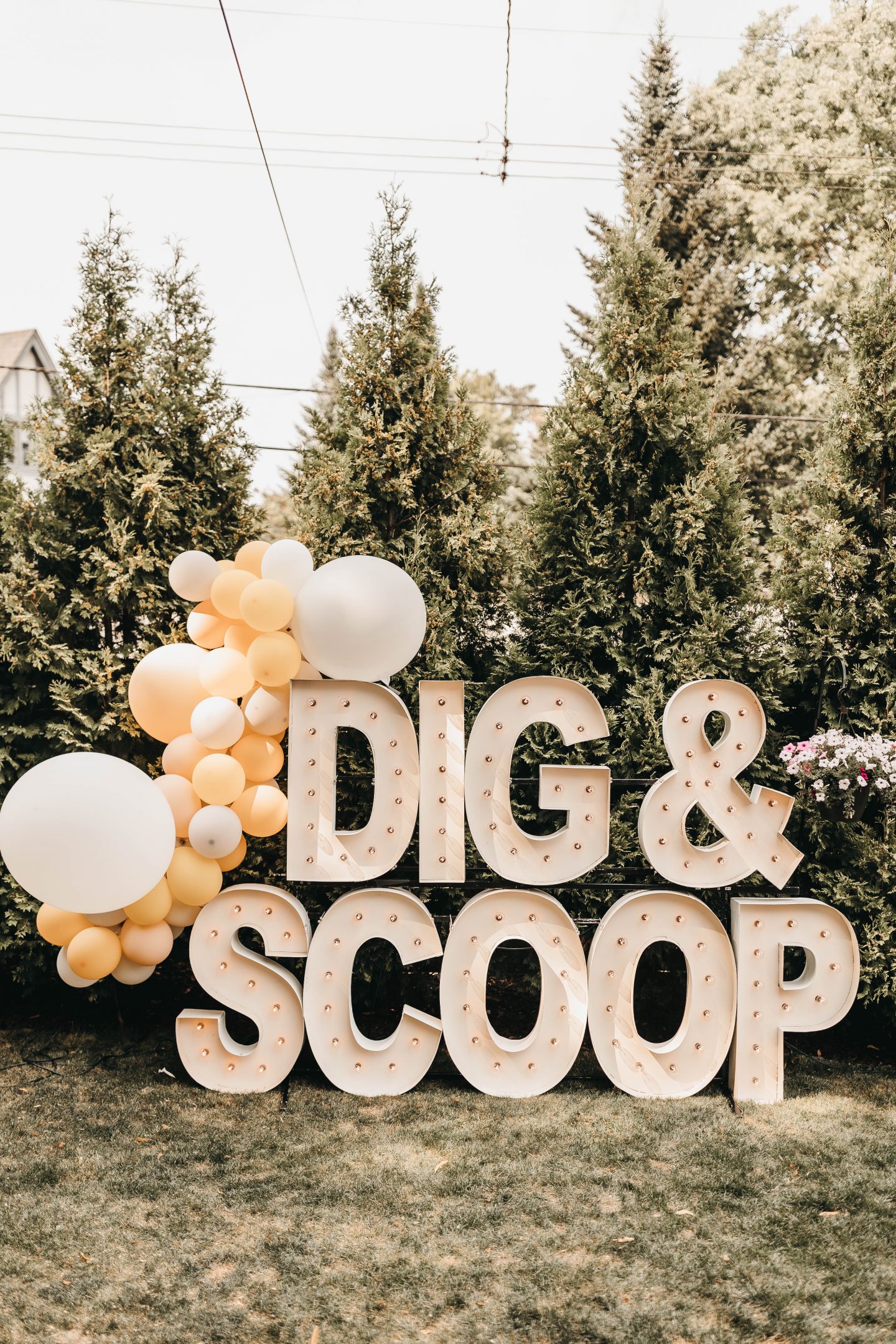 I knew I wanted to create a seating area dedicated to the kiddos. After all, it was a three-year-old's birthday, so used three of these little tables from IKEA all pushed together. I added two stools to the end to create enough seating for eight. It was so adorable to see the kids all seated together around the table.
We also had coloring pages and colors, temporary tattoos, bubbles, and decorated our playhouse. Watching the kids run around in their pretend hard hats and vests was adorable!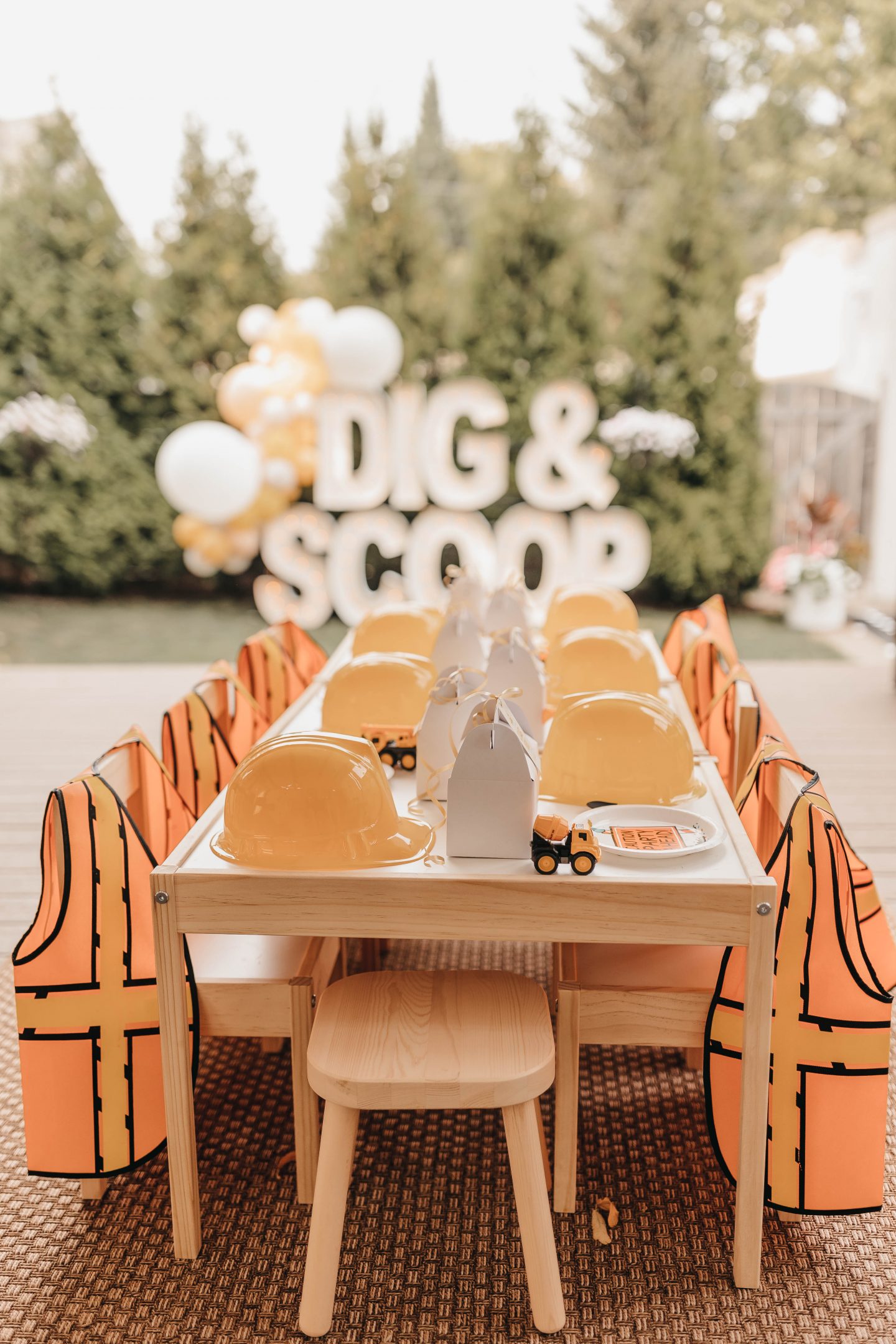 My favorite touch of all was the cute little party boxes and shovels! I felt like these added a whole lot to the overall setup! I decided to skip adding edible or perishable items to the gift boxes.
A few colors, a mini DIY toolbox, mini measuring tape, and a few other fun little touches made for easy take home. And if you forgot it in the car, no worries!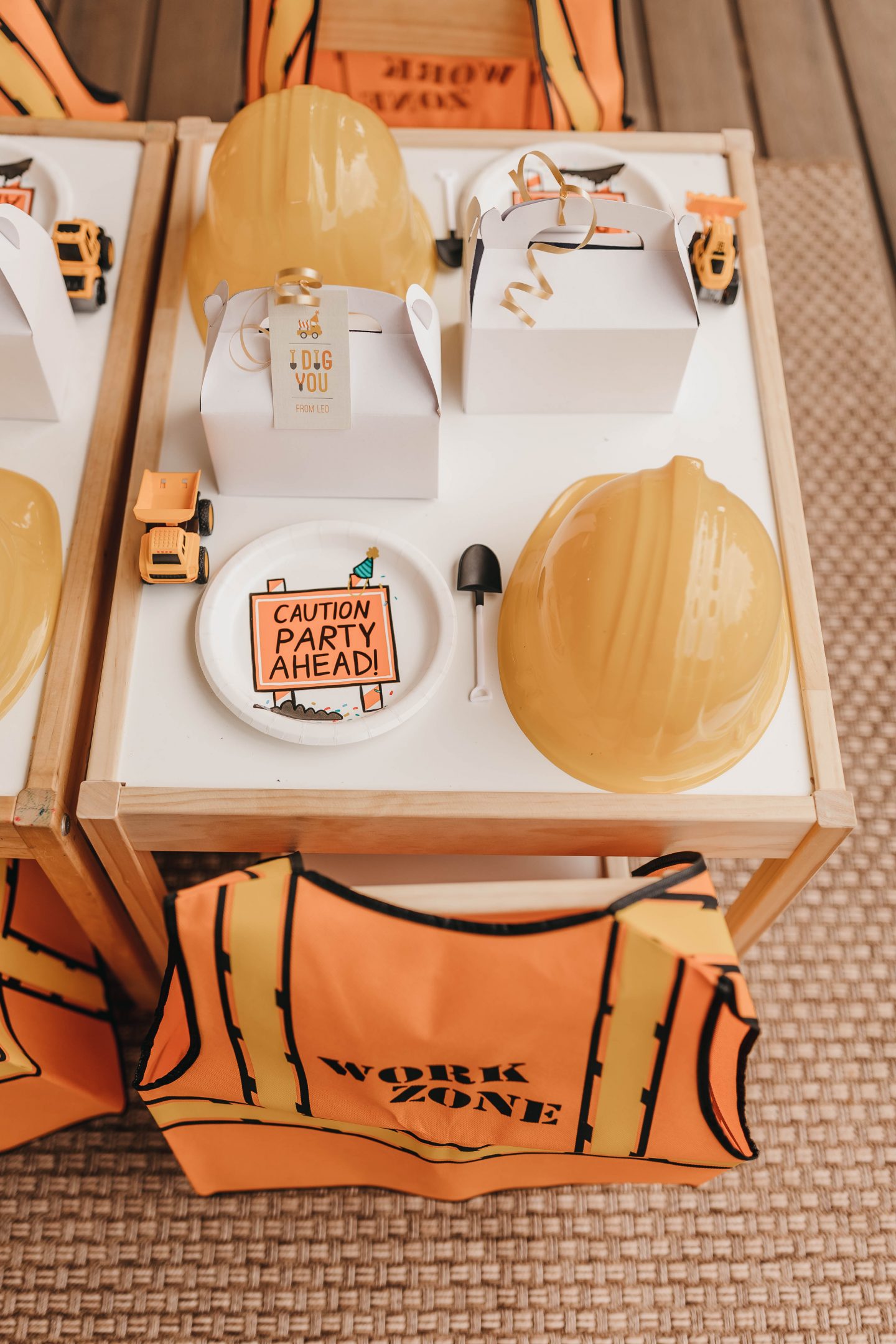 Minted has been a fantastic partner for years and played a part in all of our significant life moments. From birthdays, baby announcements, Christmas cards, gifting ideas, art, you name it. They have it all.
When it came to the invitations and gift tags, there was only one place to turn. This invitation became the inspiration for the whole party, including the matching cookies.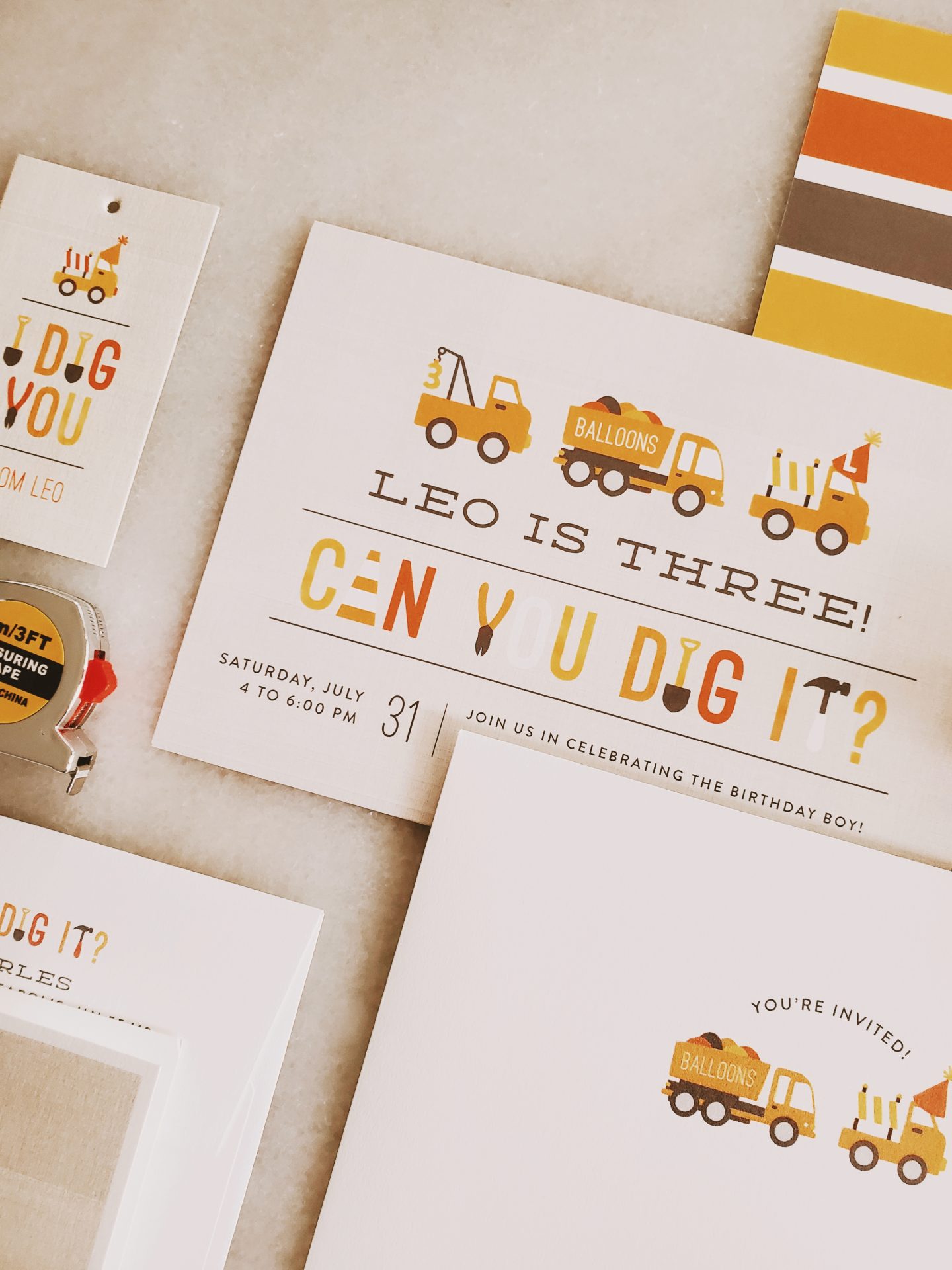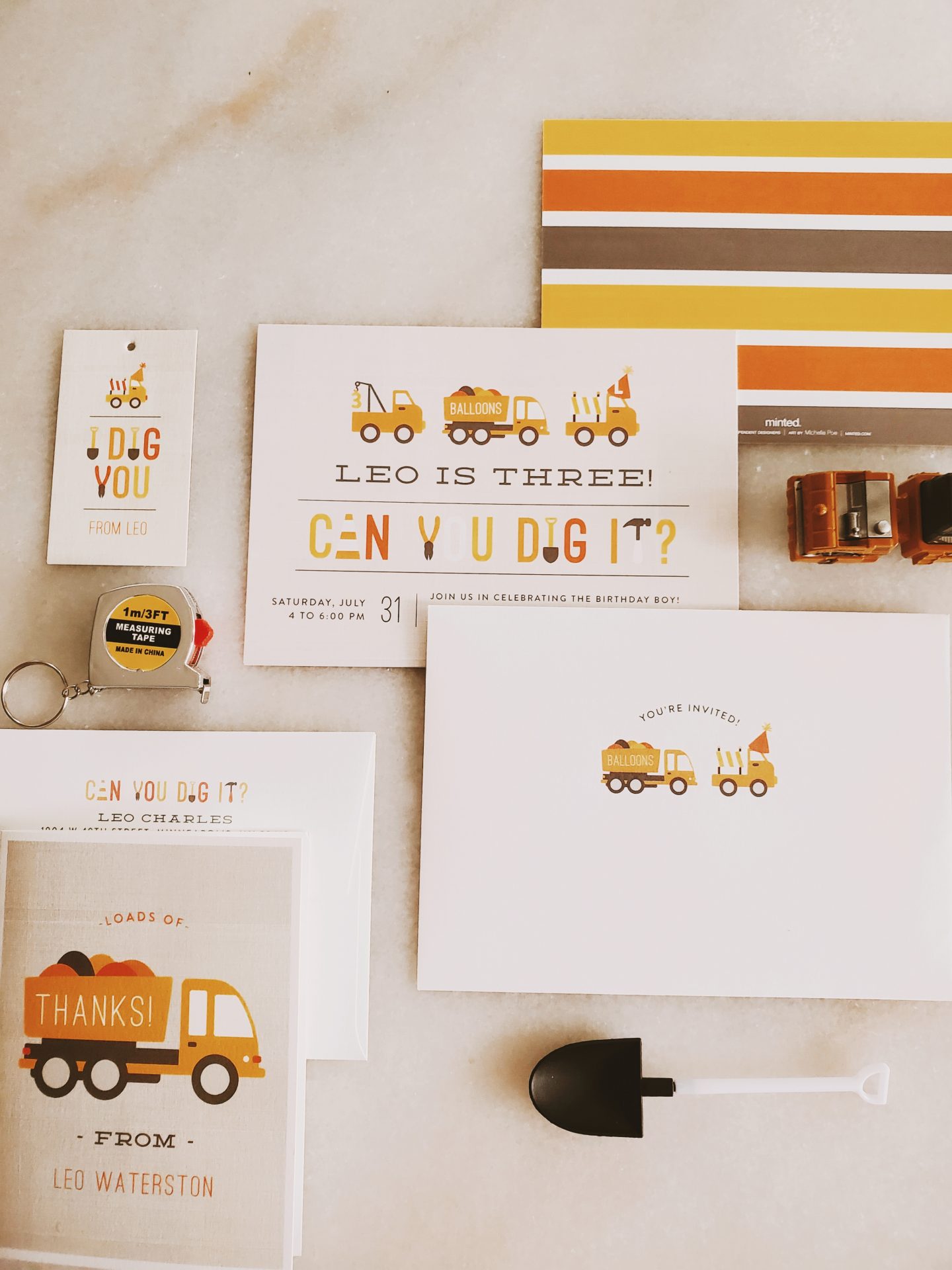 Alpha Lit provided the backdrop, and what a difference it makes! How adorable are the Dig and Scoop? I wanted something other than just Leo is Three, and they are so helpful in making it happen.
Don't you love the overall mood these letters create? Rolf's one-year pandemic birthday party is still one of my favorites, and Alpha Lit is the reason why!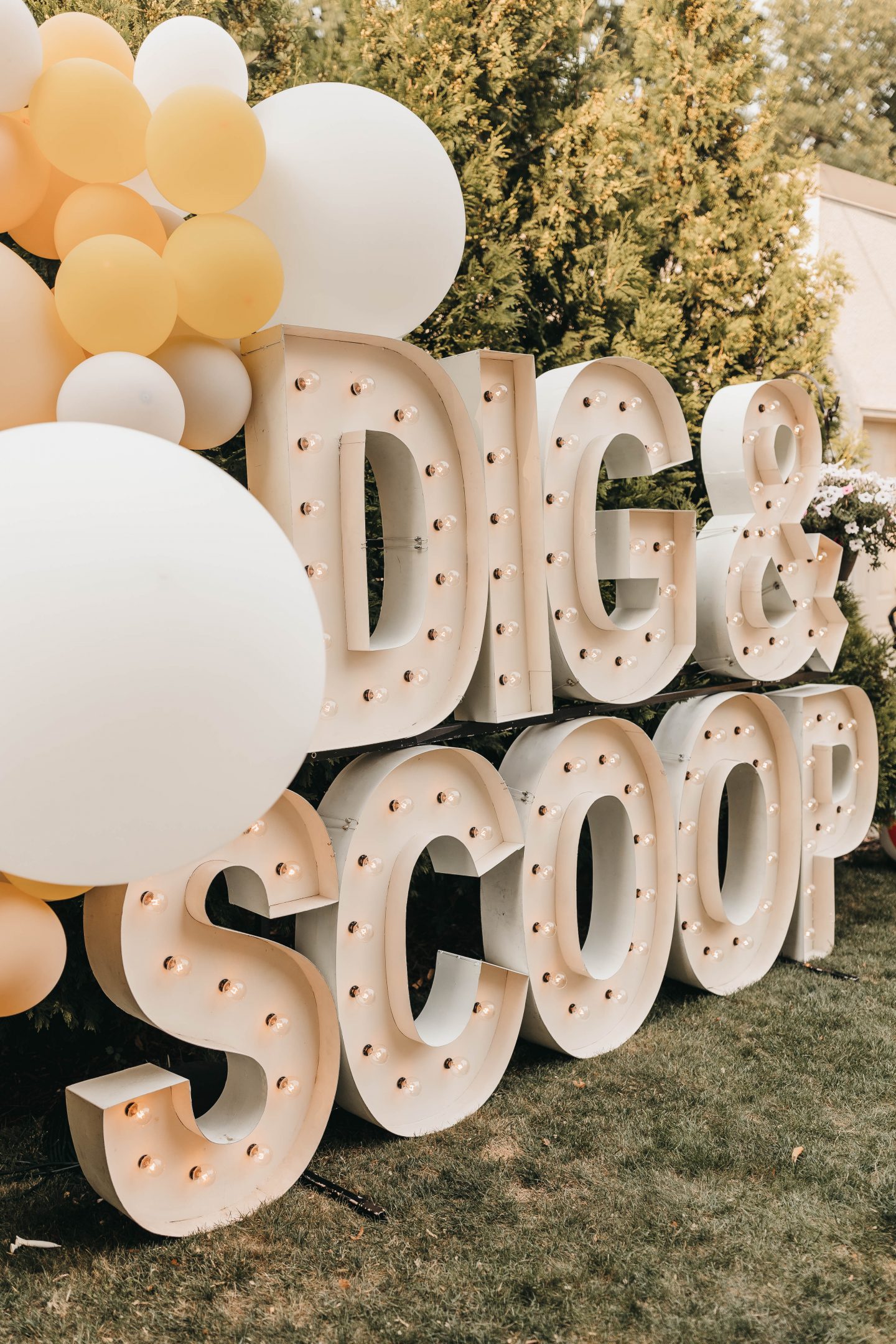 As you know, I love a good balloon garland, and I often preach their ease, so do not hesitate to try one. I have a highlight saved on my Instagram covering the process, but I am also happy to help with any questions!
My biggest tip for the garland is skipping the small balloons and going for the bigger-sized options. I like the eighteen and twenty-inch options because they add a big bang. You don't need a lot of them, but five or six will make a big difference. Most of the kits sold online have the strip and glue dots included, but I usually buy an extra one or end up cutting them in half to make a few sizes. You can't mess it up!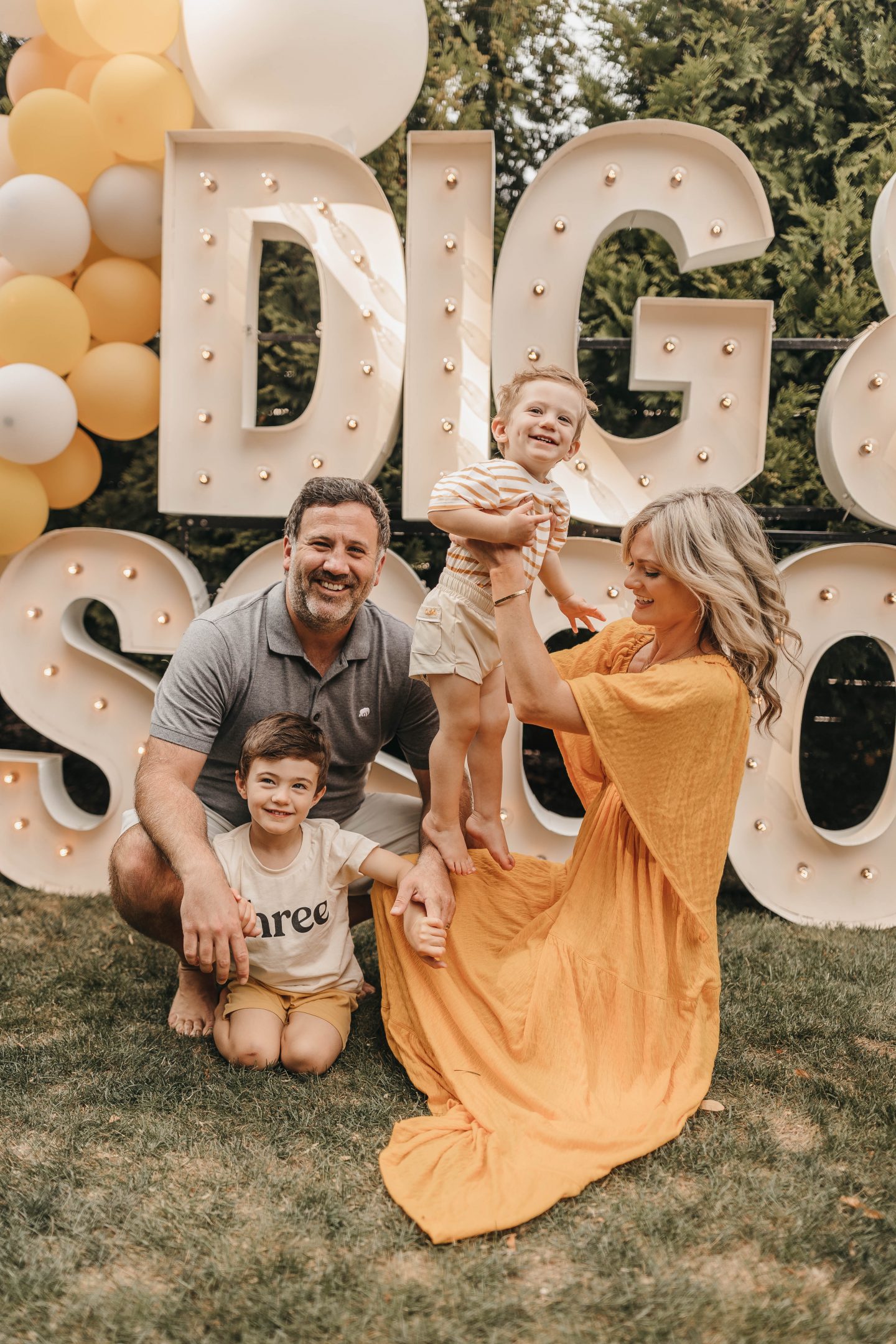 Do you want to know the real MVP of the party? The burrito box from Chipolte. Never in my life have I heard of this, and one late night of googling, I ordered immediately. They are giant and filling and require zero cooking or mess on your end, so it is a win-win situation for all! They allow you to customize the fillings, set your pick-up time, and they come with chips and salsa + guac!
I came across the popcorn in the dump truck on Pinterest and thought it was so darling! I found these large vehicles, which ended up doubling as a birthday gift to Leo, and they were a perfect touch. Watermelon, pretzels, burritos, chips, cookies, and cake. We made it simple, but I think it was just right!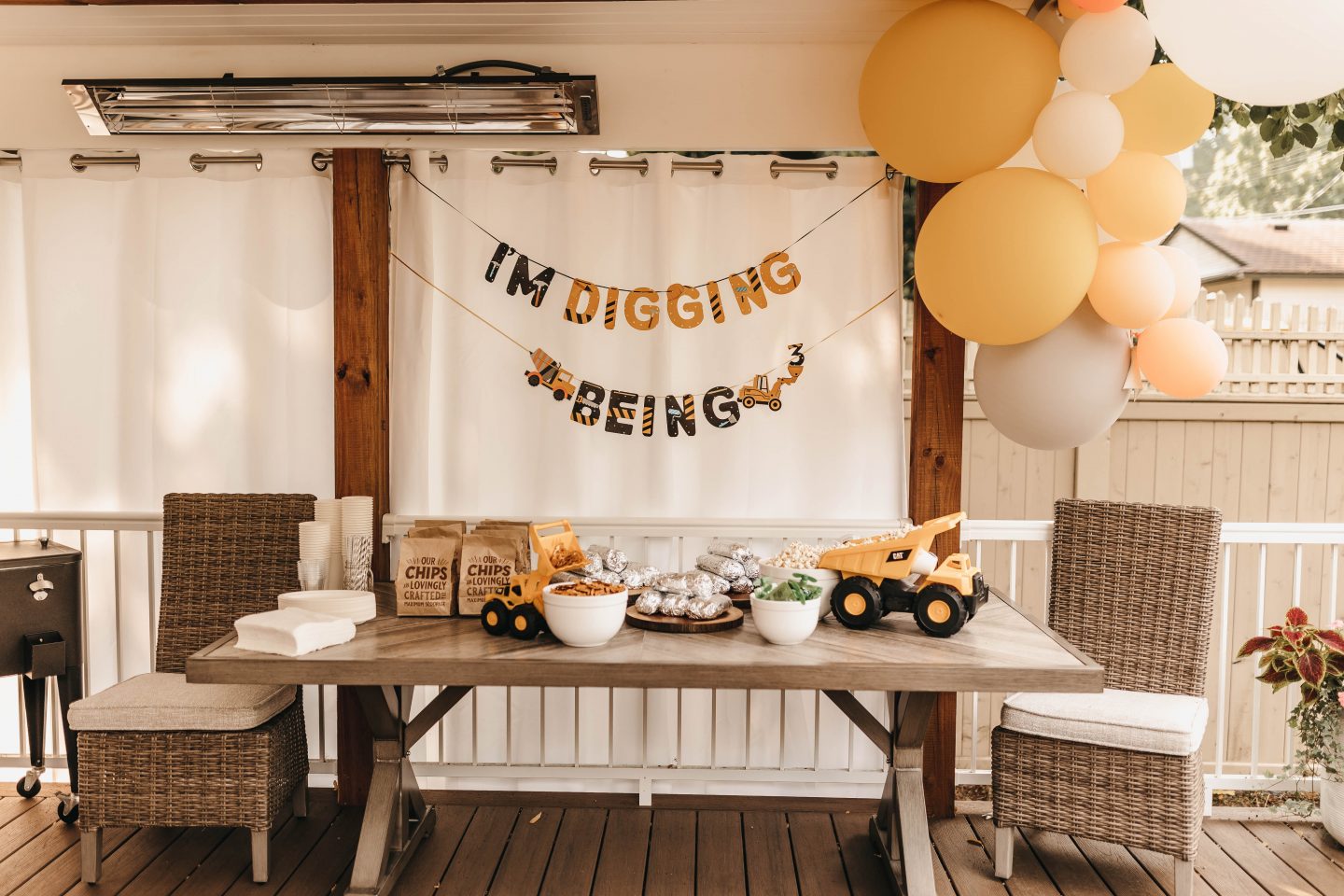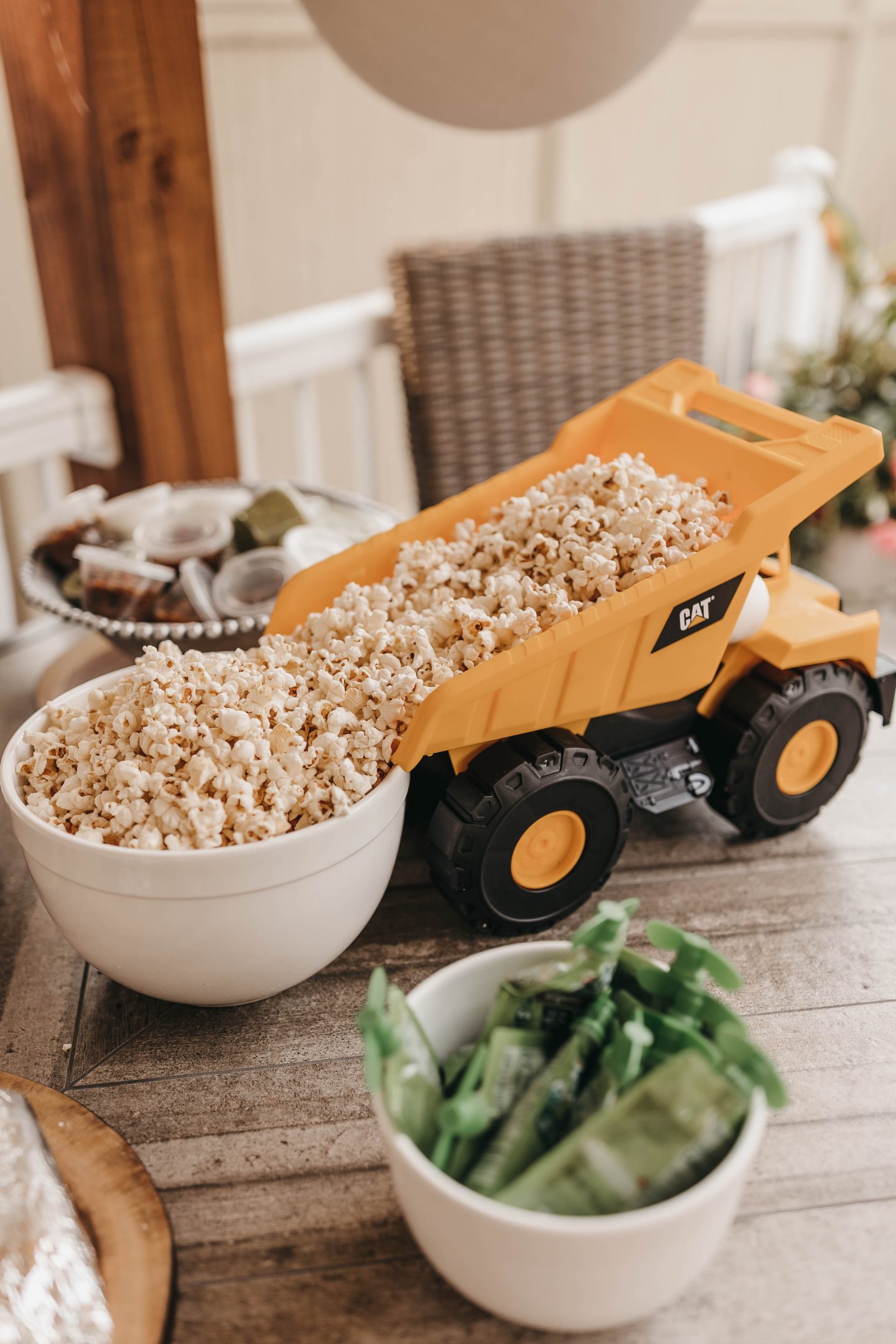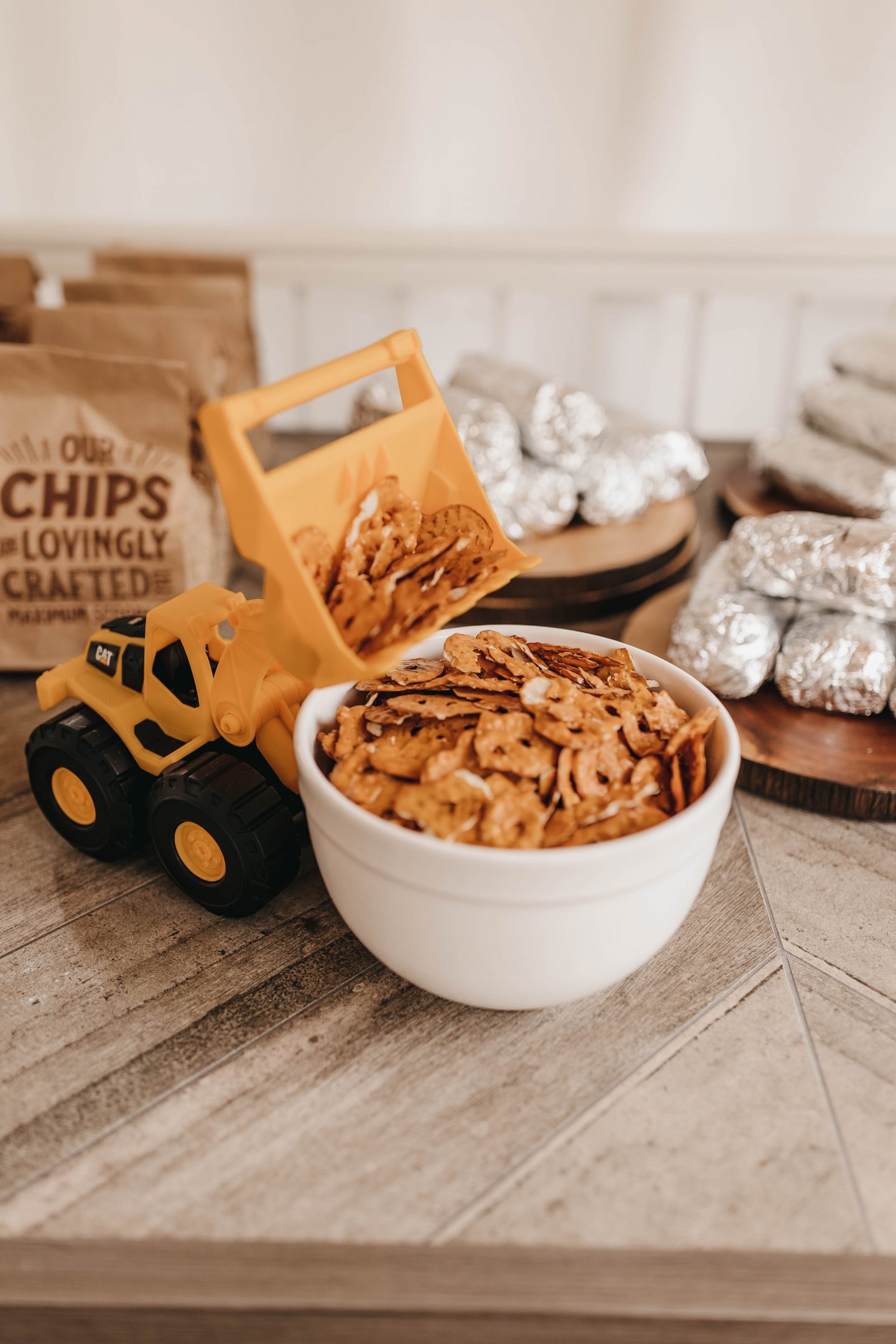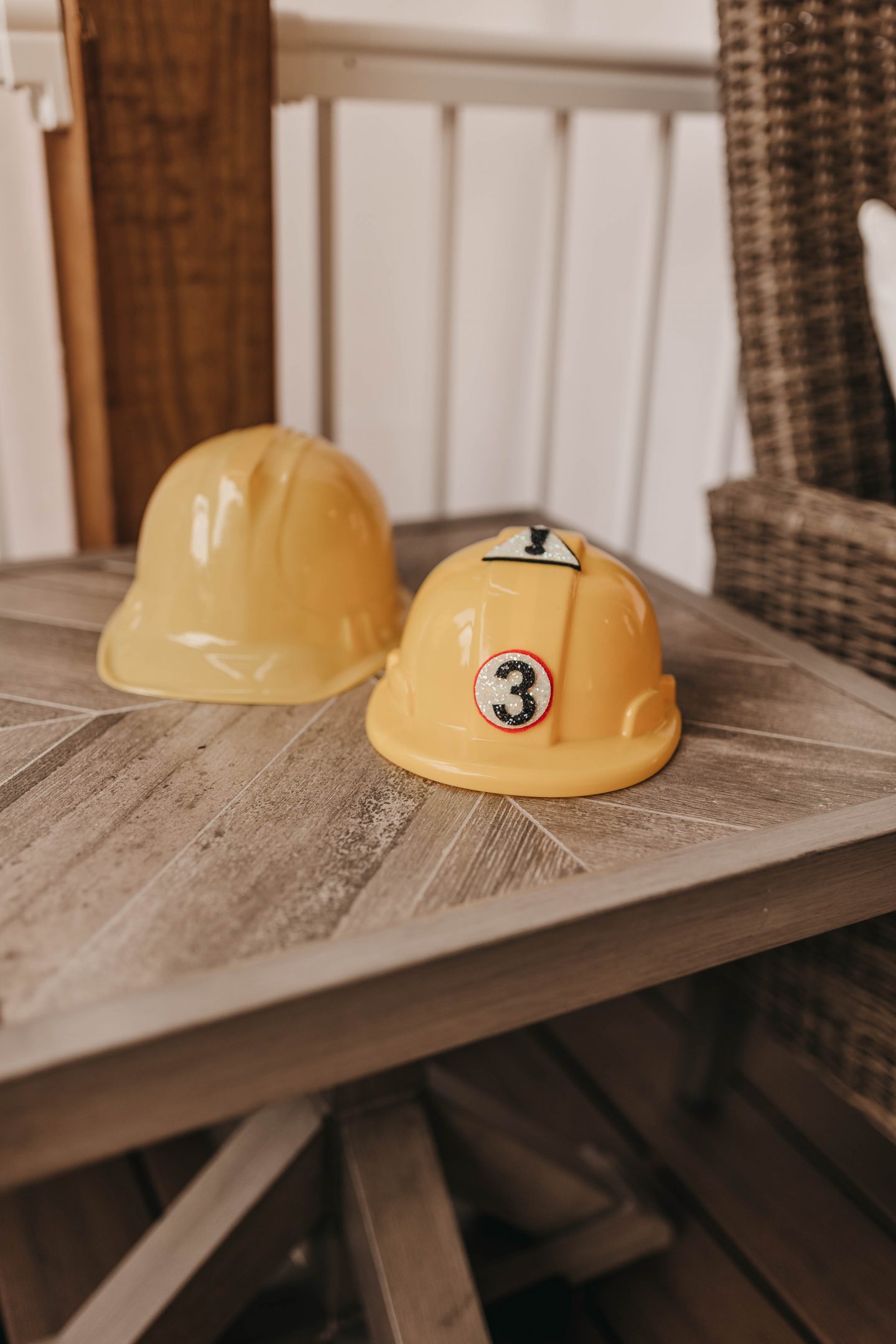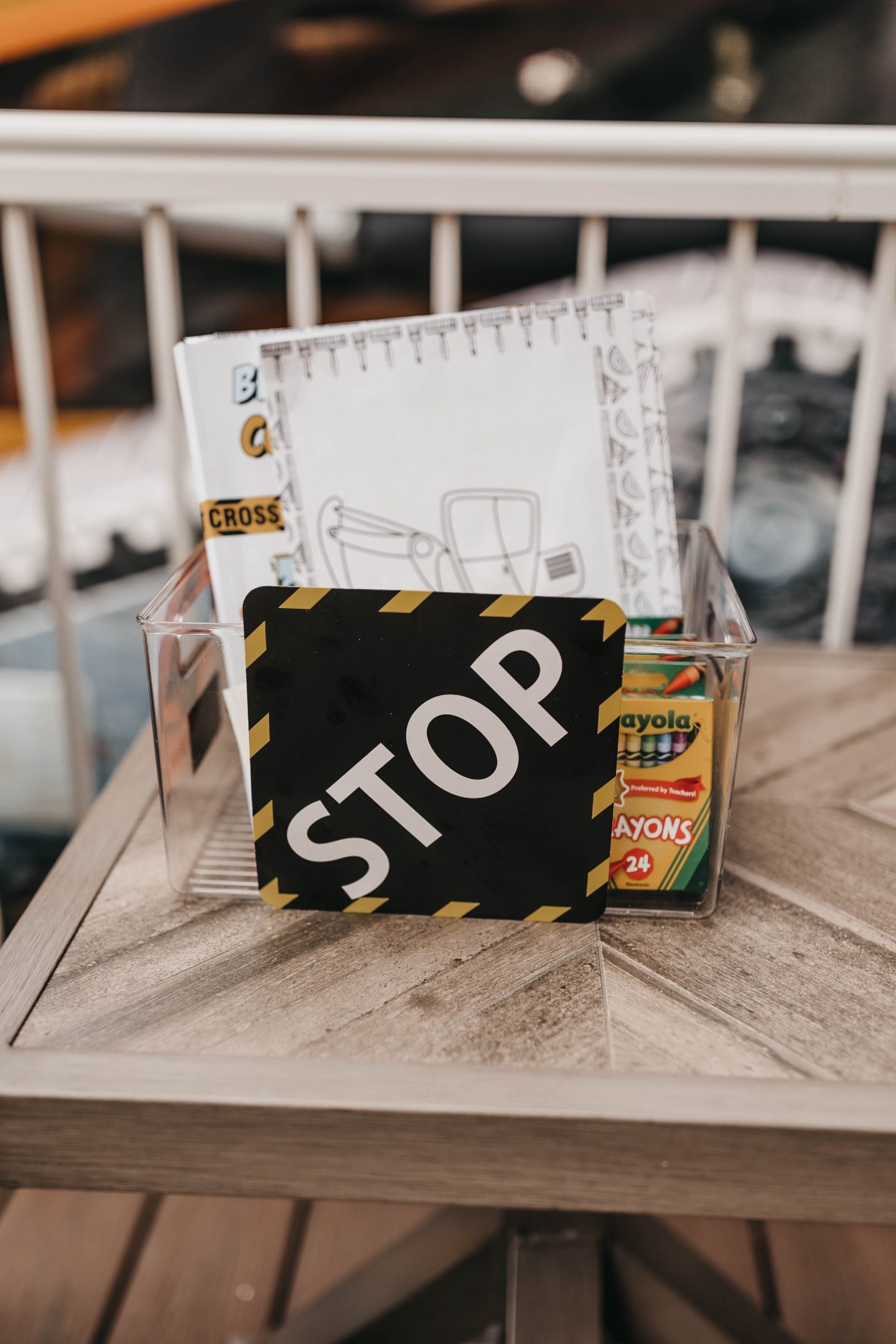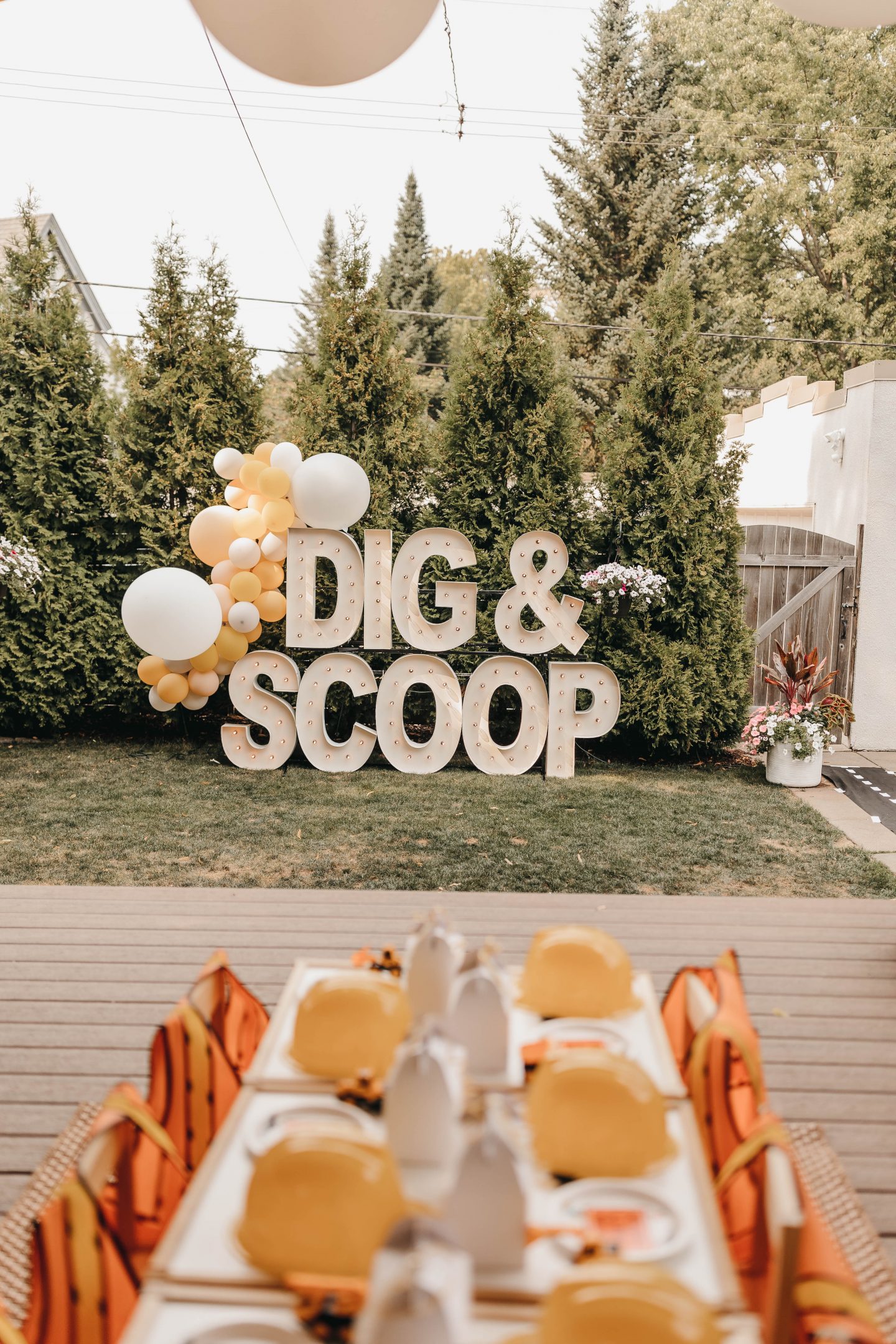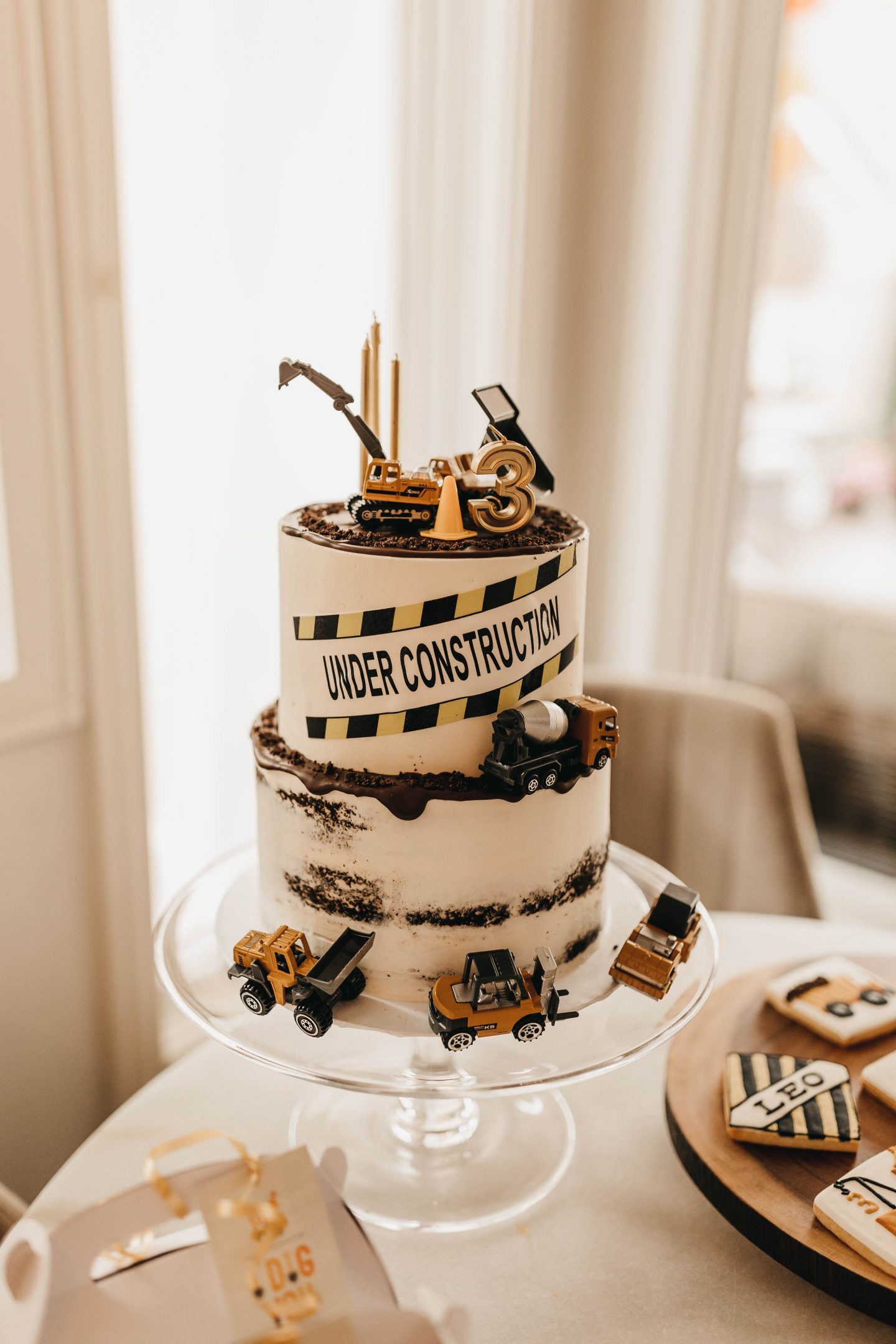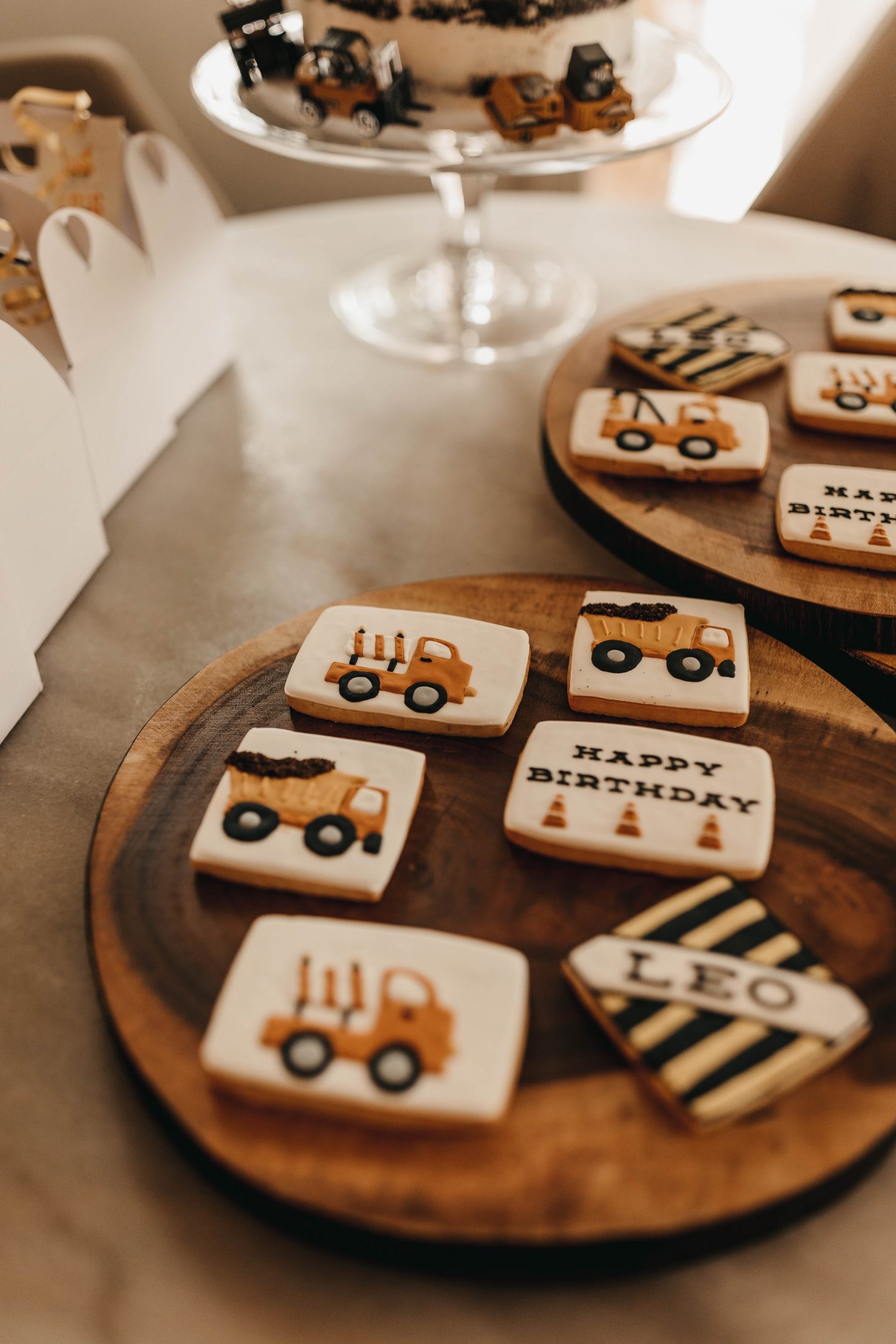 Overall it was such a fun afternoon with our near and dearest celebrating our sweet three-year-old! I know my time planning these parties is limited, so I'm soaking up all the fun while I can!
Thanks for being here and always celebrating the little and the big moments with us. A big thank you goes to our photographer, Morgan Manney. You have so beautifully captured all of our most significant life moments, and for that, I am forever grateful!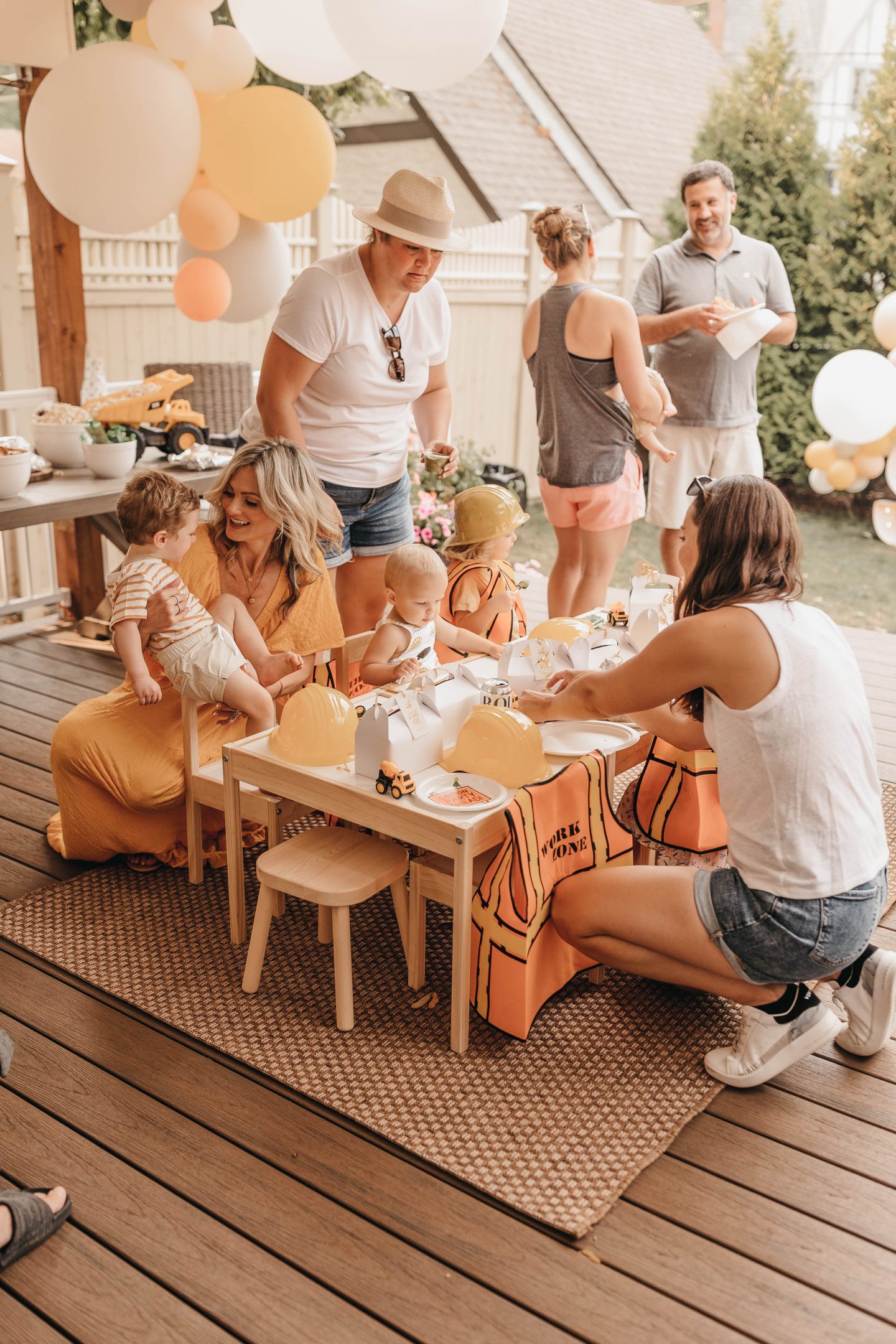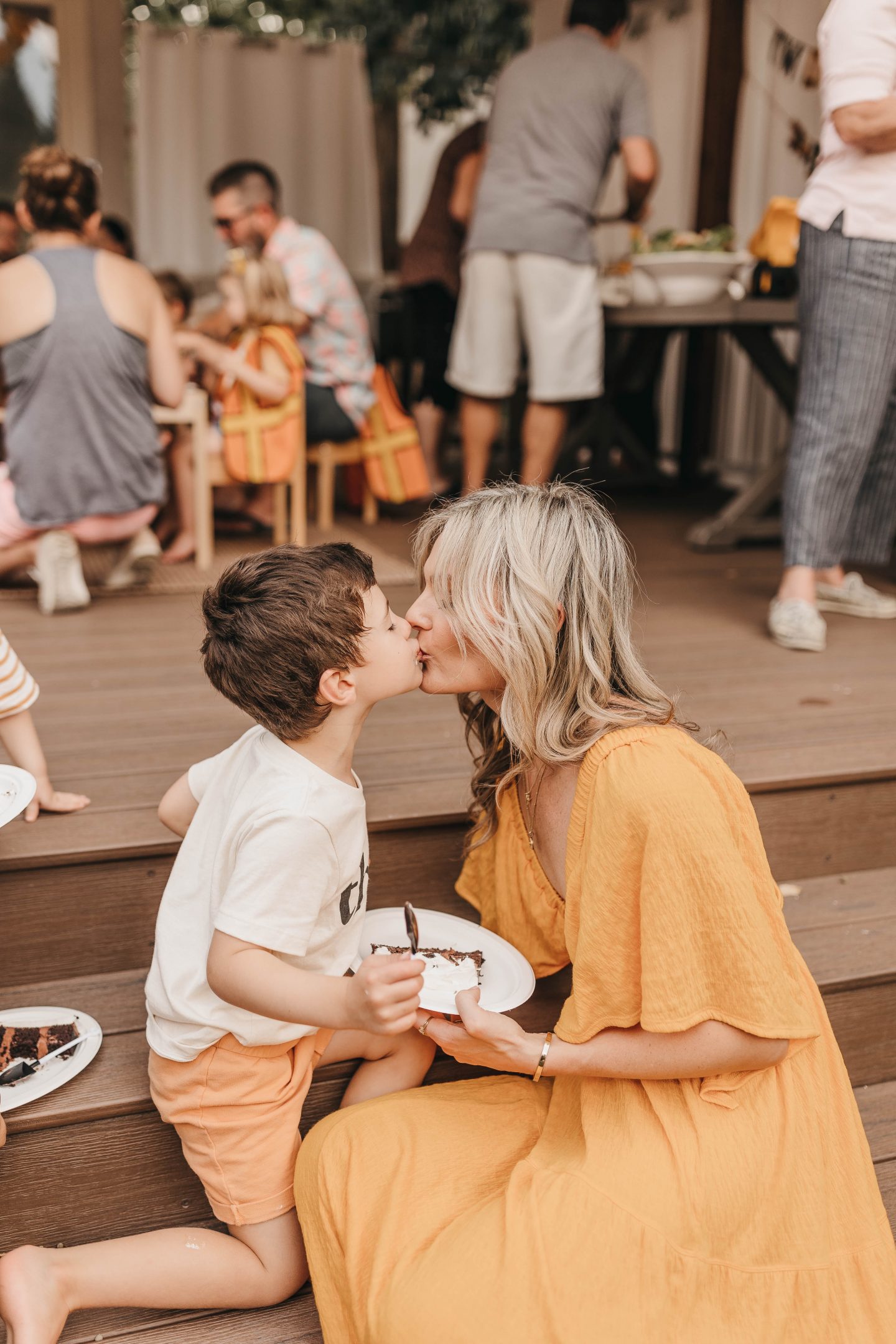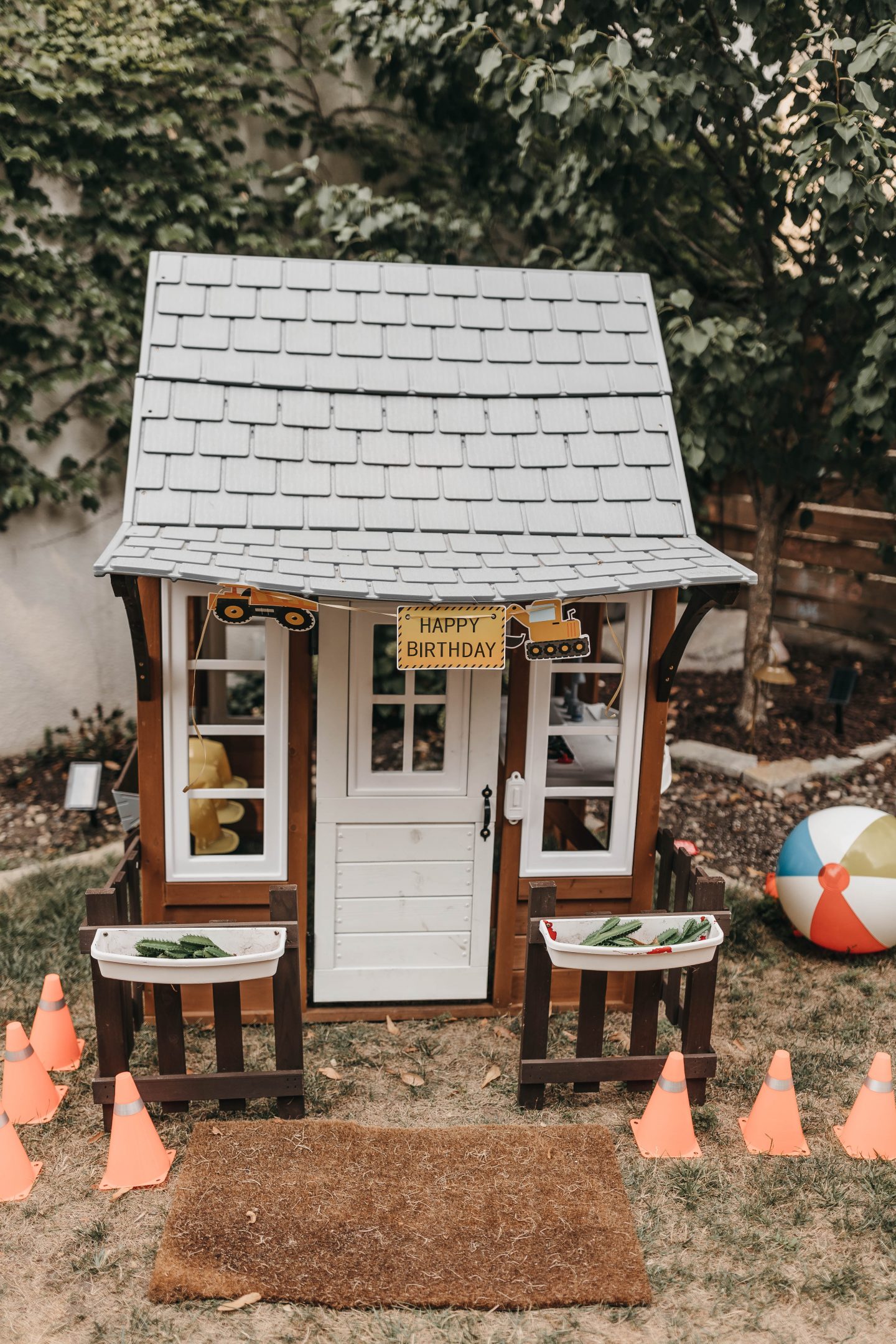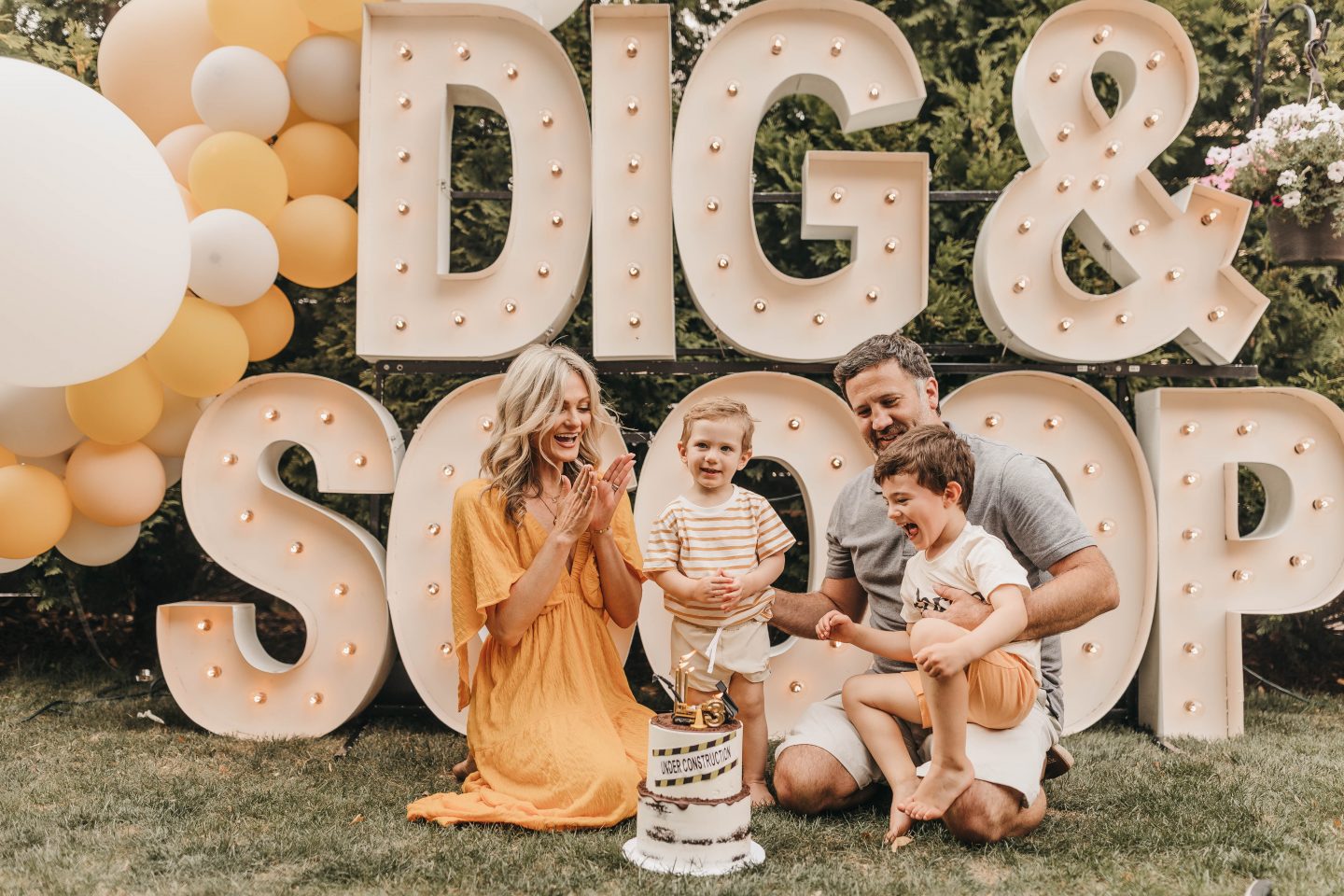 With love,
Tamara, John, Leo, and Rolf