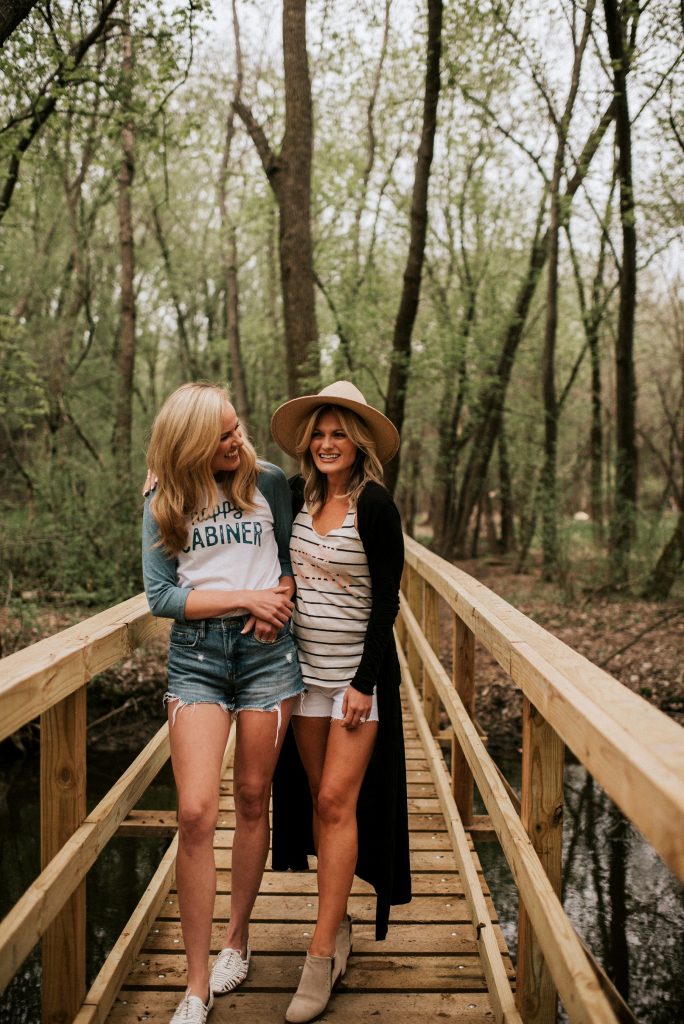 My favorite time of year has arrived! It's the official launch of cabin season. I still remember my first cabin trip north with John, and it's still what I most look forward to since moving to Minnesota.
I like to joke that it's the Midwest's version of going to the Hampton's. Everyone piles in their cars and heads north on the weekends and Memorial Day marks the beginning of this most cherished time of year.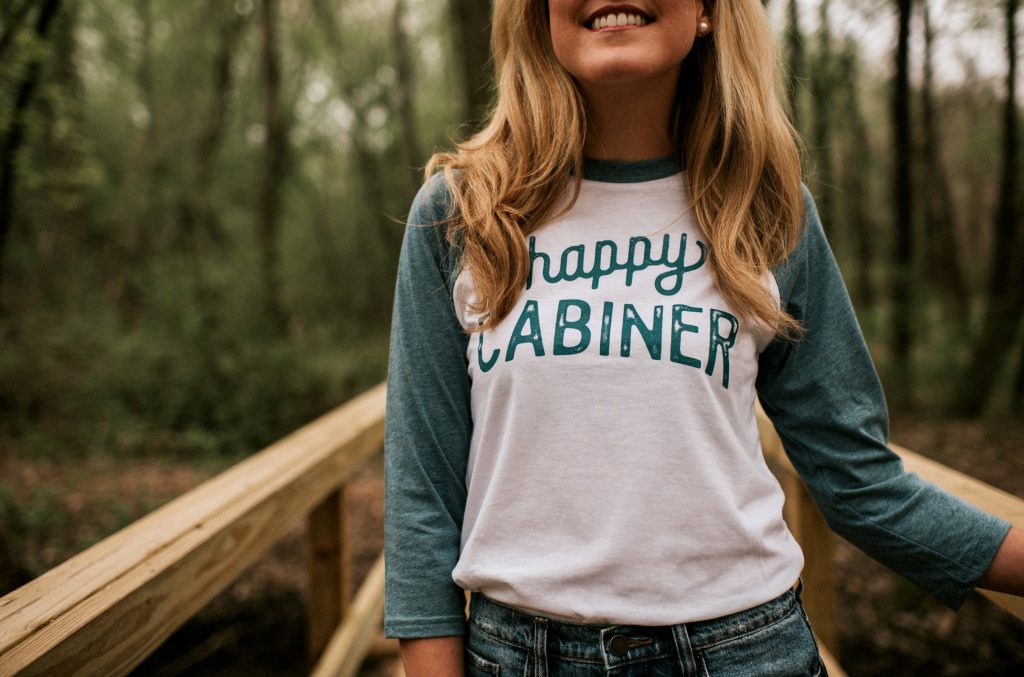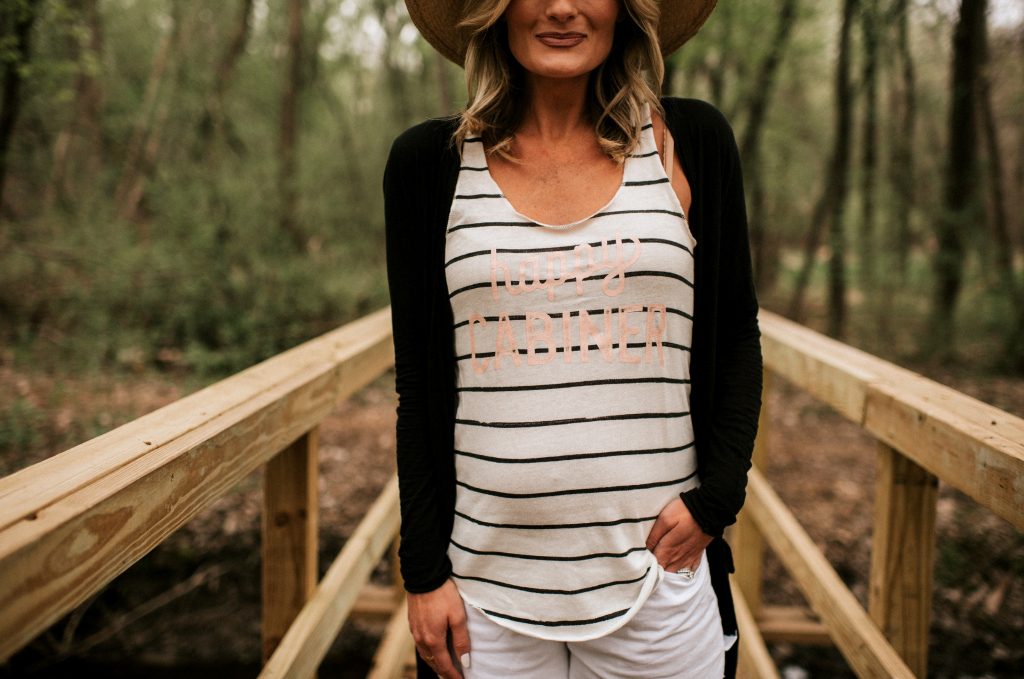 The "Happy Cabiner" tee collaboration draws inspiration from Minnesotans love for this particularly special time of year. Hard to explain the joy of dusting off the beds and welcoming friends and family to the lake! There's anticipation of making new memories and probably a few bad decisions like those late night swims and one too many glasses of wine!
We've had more laughs, pizza eating, wine drinking, dock jumping, bonfire building evenings than I can count. I know this year will be another fantastic time to add to the memory bank.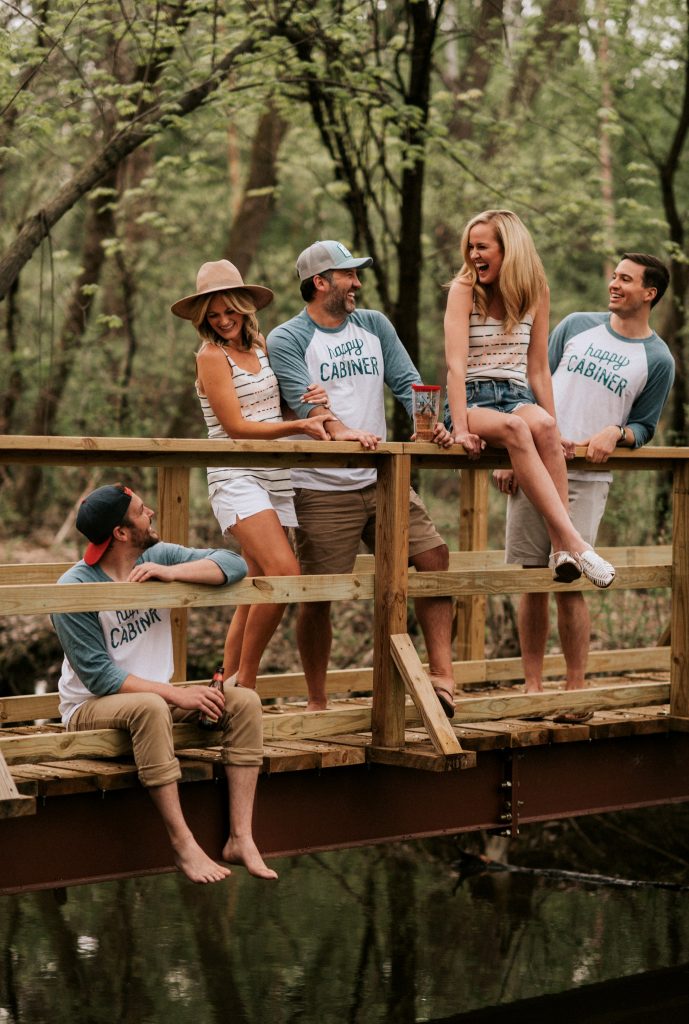 It's also our third Happy Cabiner t-shirt launch! Wow, crazy to say there are now three years of Happy Cabiner tees. I do feel these are our best versions yet, although I have said that every year! I genuinely love them all so much! Every year's shirt is a little different!  It has been such a joy to work with Sota Clothing on this collaboration year after year!
Our first launch was a muscle tank and a unisex tee, and I wore it just a few weeks ago to yoga, see the feature here. The second year we opted for a long sleeve shirt to wear year round especially on those sunset pontoon rides around the lake! So this year is something different and yet again all three year's versions will be worn over and over! I have two sets, and I keep one at home in the cities and one at the lake!
For 2018, there are two options available. I think you will love them both equally (well maybe the ladies will like the tank slightly more), but that's for you to decide!
I love how soft and versatile the unisex Raglan t-shirt is for summer! The fit runs true to size, or you can size up if you prefer a looser feel. I owned this tee as a blank and wear it all the time, John loves it and has been rocking it since we snapped these photos. Everyone at the shoot loved the softness.
The women's striped tank is a C+M approved tank, and equally as soft! I feel this is probably the shirt that's most on brand for me! I have always had a love for stripes, and the charcoal and oatmeal combined with that little touch of what looks like my OPI nail polish "Tiramisu for Two" is going to get all kinds of wear at the cabin.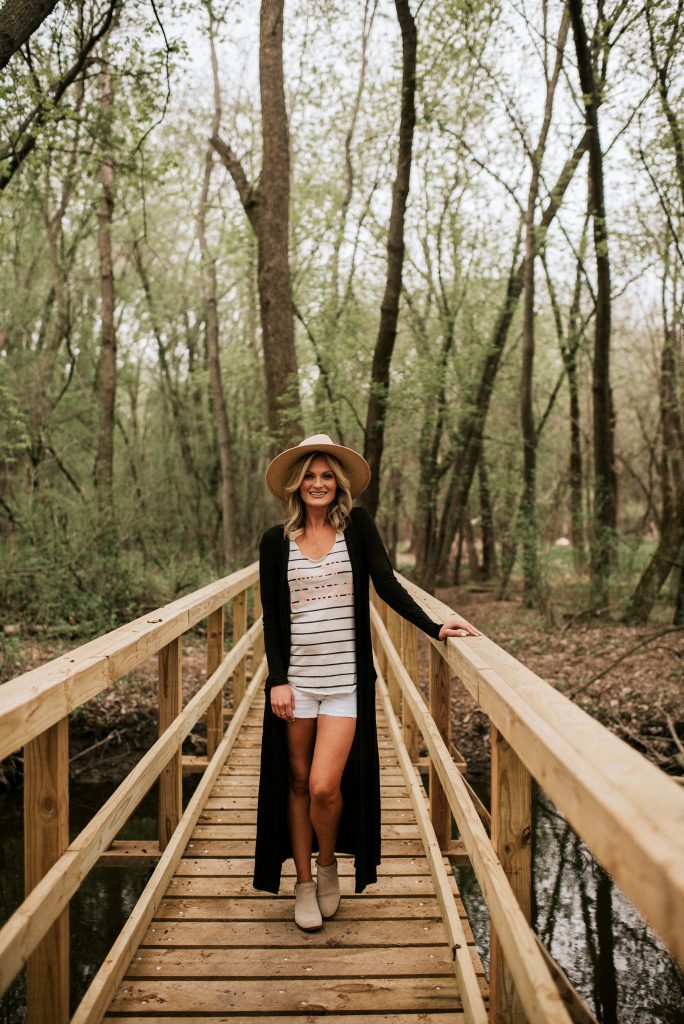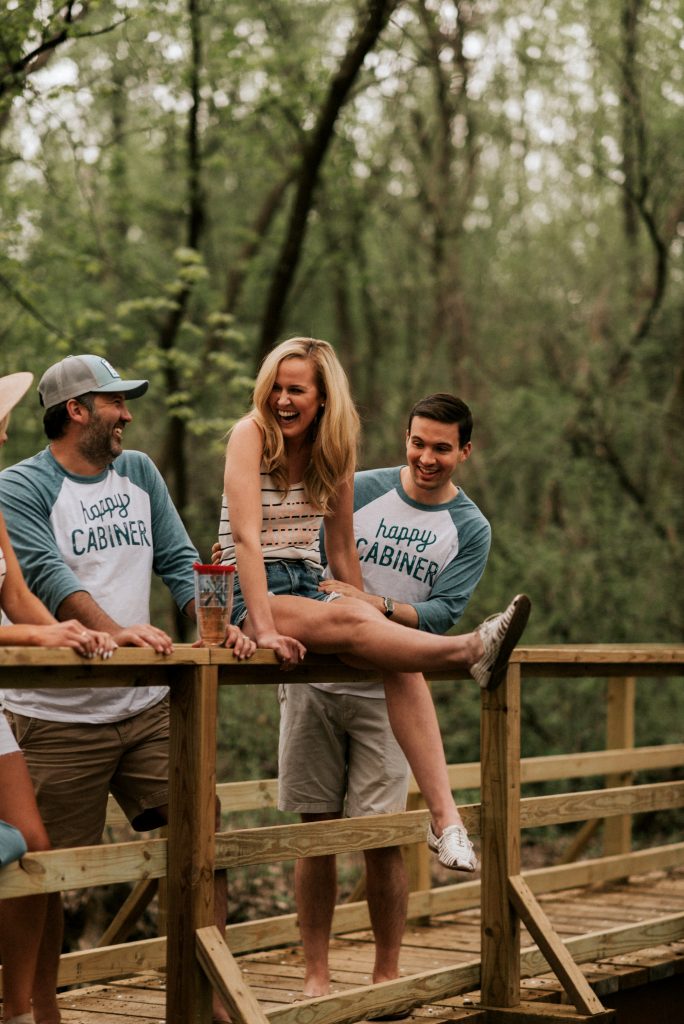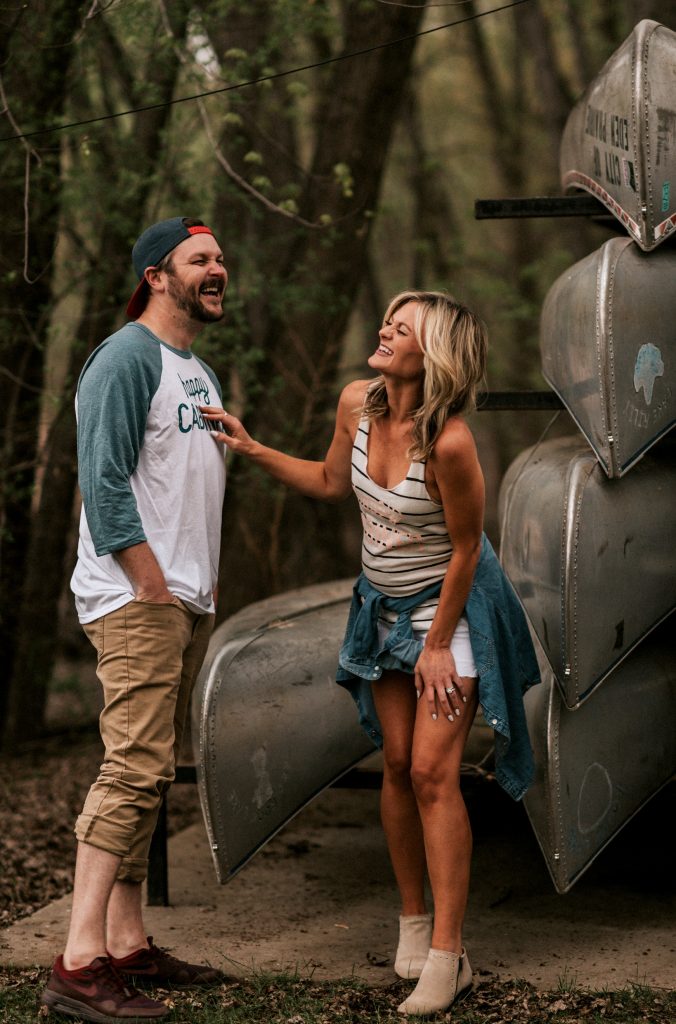 I wanted to show you how to dress it up or down. I cannot wait to see how you fabulous ladies style it all season long! I will be sharing your styled tanks and tees on my stories throughout the season, so don't forget to let me know when you share!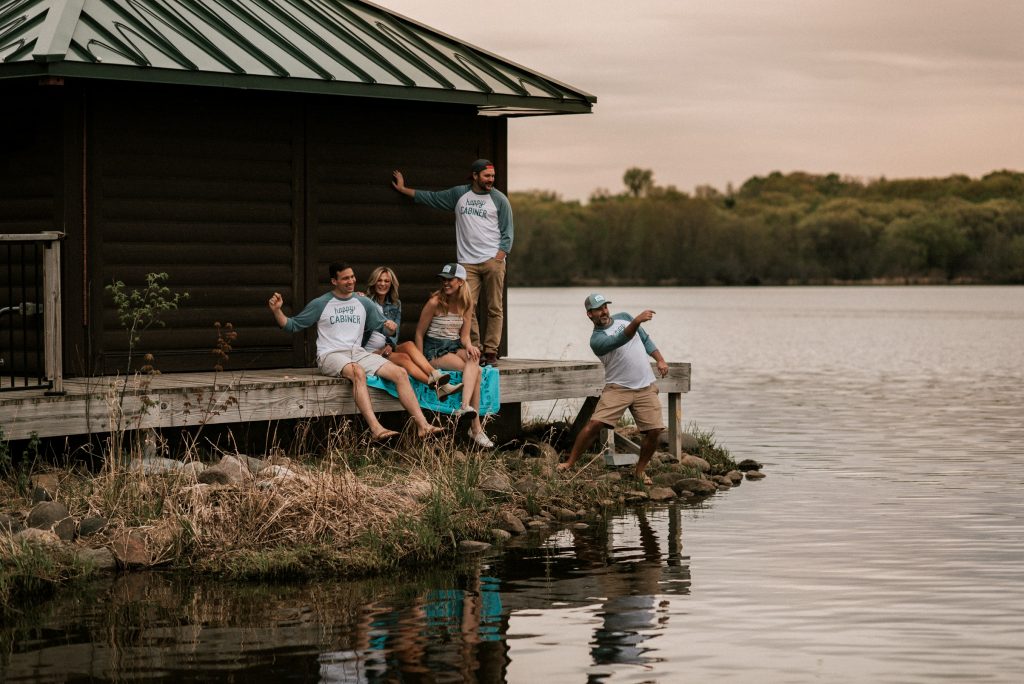 And for those of you headed to the cabin we are hosting a Pop Up Event this weekend! Join us this Saturday, May 26, from 4 to 7 p.m. at the Lonesome Pine Restaurant! We will be set up out front with the Sota Caravan and have plenty of cabin tees on hand, grab a drink a the bar and hang out with us! It is going to be a blast! (All orders can also be placed online too if you aren't heading that direction and shipping is quite speedy if you live in the Twin Cities!)
If you are a cabin, cottage, or lake house lover, I can imagine you are just as eager for that first drive up north, south, east, or west.  Windows rolled down, dogs panting out the back, and the car filled to the brim with groceries, coolers, blankets and all the excitement this new season will bring!
With our baby boy arriving this summer, we are selfishly planning to take advantage of every single weekend up north! Rain or shine, we expect dockside sitting and mocktail sipping! I can't wait to share this part of our lives with our little guy.  To watch him grow up loving the sun and making memories playing in the sand will be a total gift.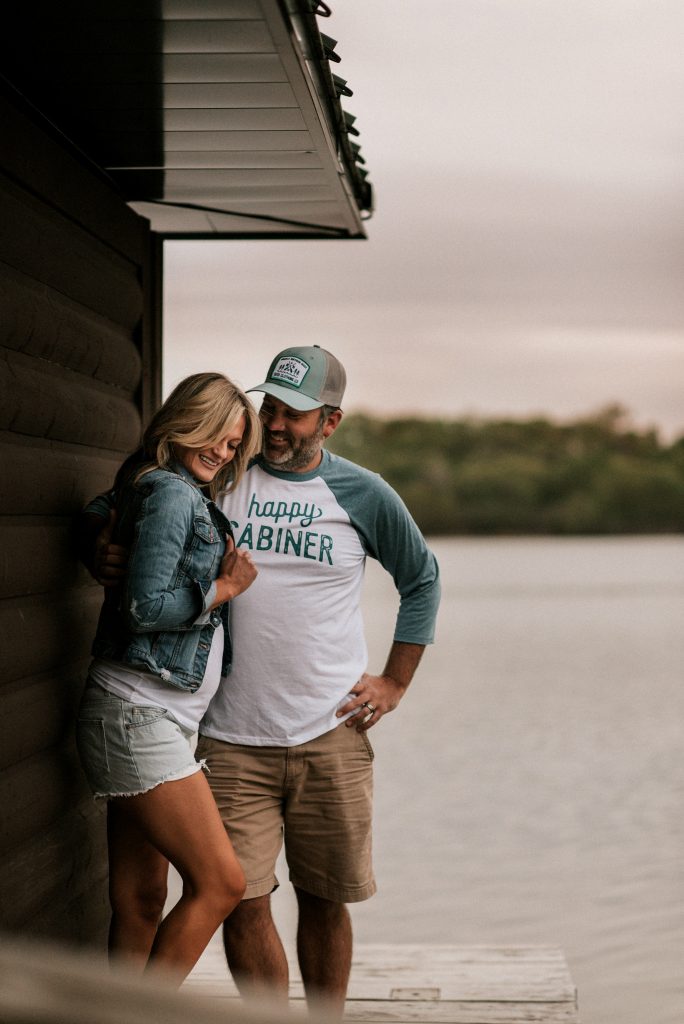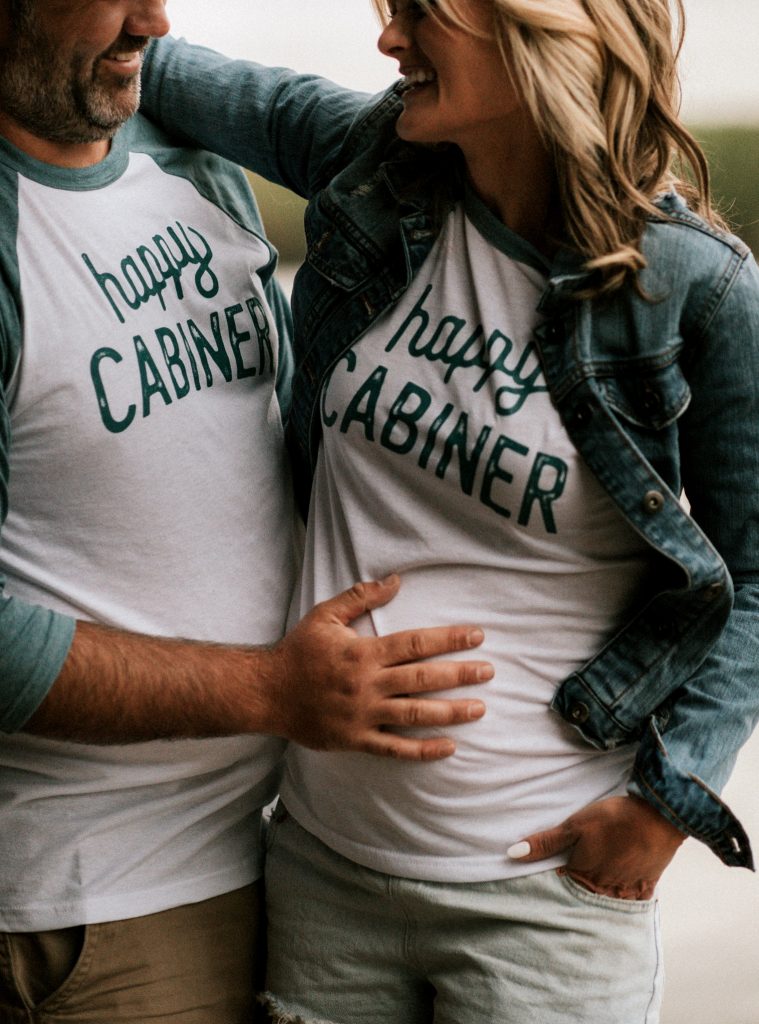 Thank you to Sota Clothing for partnering with me and continuing to support C+M, to my husband for always being my biggest supporter and most handsome model, and to my friends Jake and Bridget for volunteering their time to be in these photos! Also to Paisley Ann Photography for capturing them also a big shout out to Josh at the Lonesome Pine for hosting us for our pop up event!
HAPPY CABIN SEASON EVERYONE EVERYWHERE!
XX Tamara