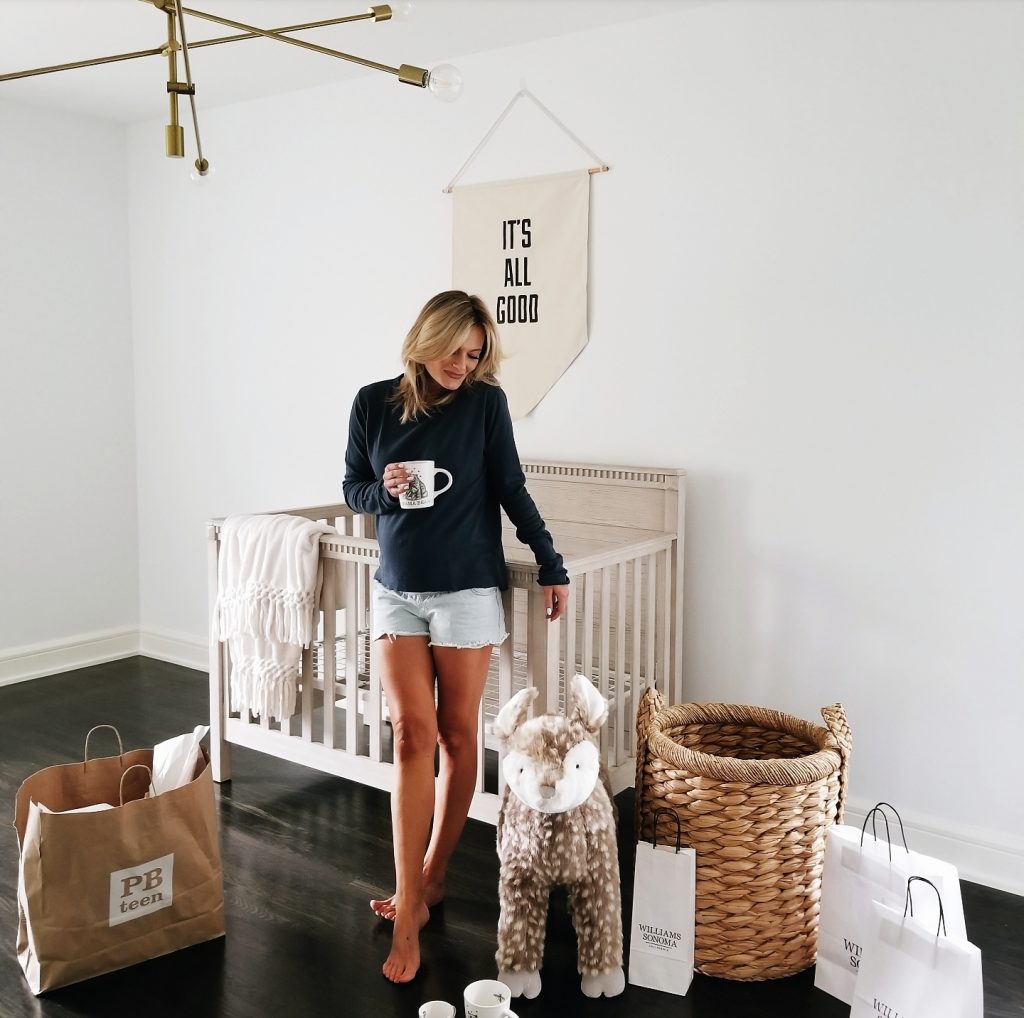 How are there only eleven weeks until baby boy makes his arrival in this big world? When I watch the countdown, it instantly reminds me how much I have yet to do. I have recently made some headway when it comes to the nursery, but it was all overwhelming in the beginning!
Not only are you trying to cope with the idea of being pregnant, but you also have a lot to learn, and it all seems to happen fast! When we were looking for a baby registry, I wanted a place I trusted, enter the Williams Sonoma Inc, brands!
Selecting a few key pieces such as our baby crib, light fixture, and art have made such a difference. While registering, I learned about a whole new way to earn loyalty points using The Key The reason I love it? When I make a purchase and enter my cell number, it automatically adds points to my account. meaning 3% back in reward dollars on every purchase to be used across all these fabulous brands!
No matter where I'm shopping with the Williams Sonoma family of brands: West Elm, Pottery Barn, Pottery Barn Kids, Pottery Barn Teen, Williams Sonoma, Williams Sonoma Home, Mark & Graham, points are building! There are so many stores to chose from, and I was oblivious to it until recently! The Key doesn't require any unique cards or pins to remember; they make it super easy! I need easy with my preggo brain.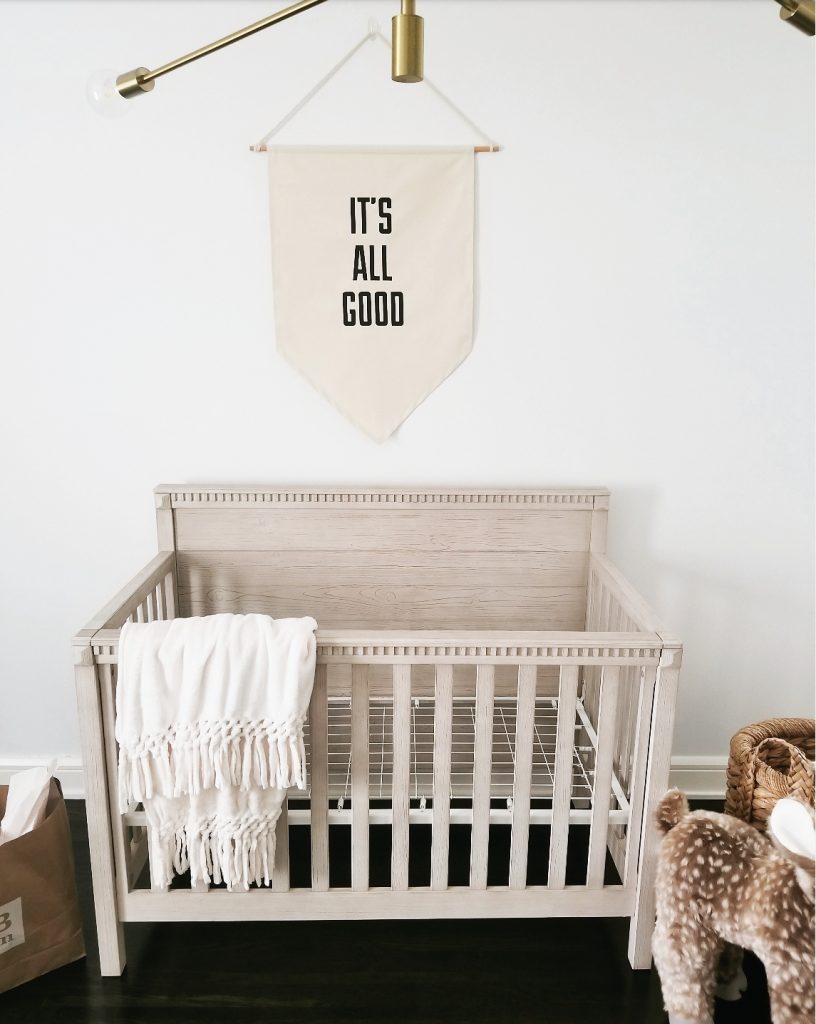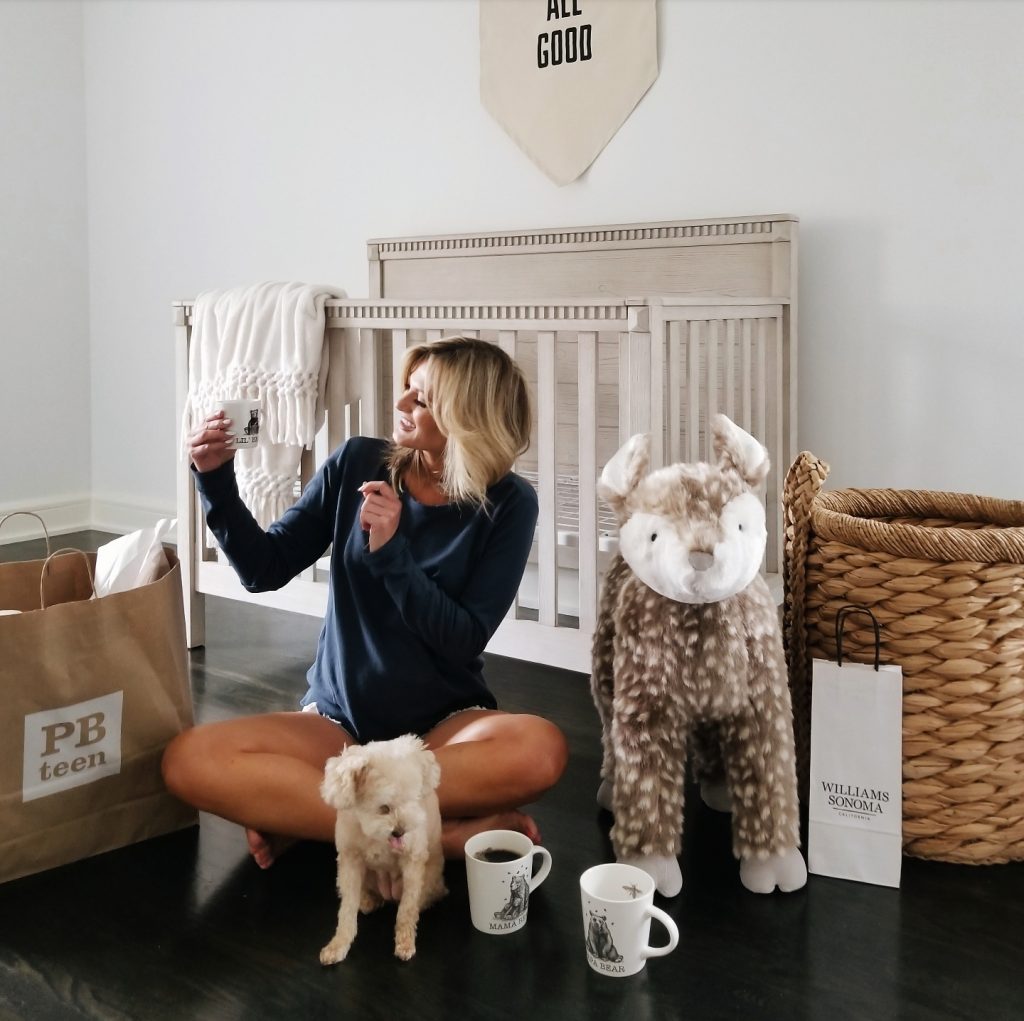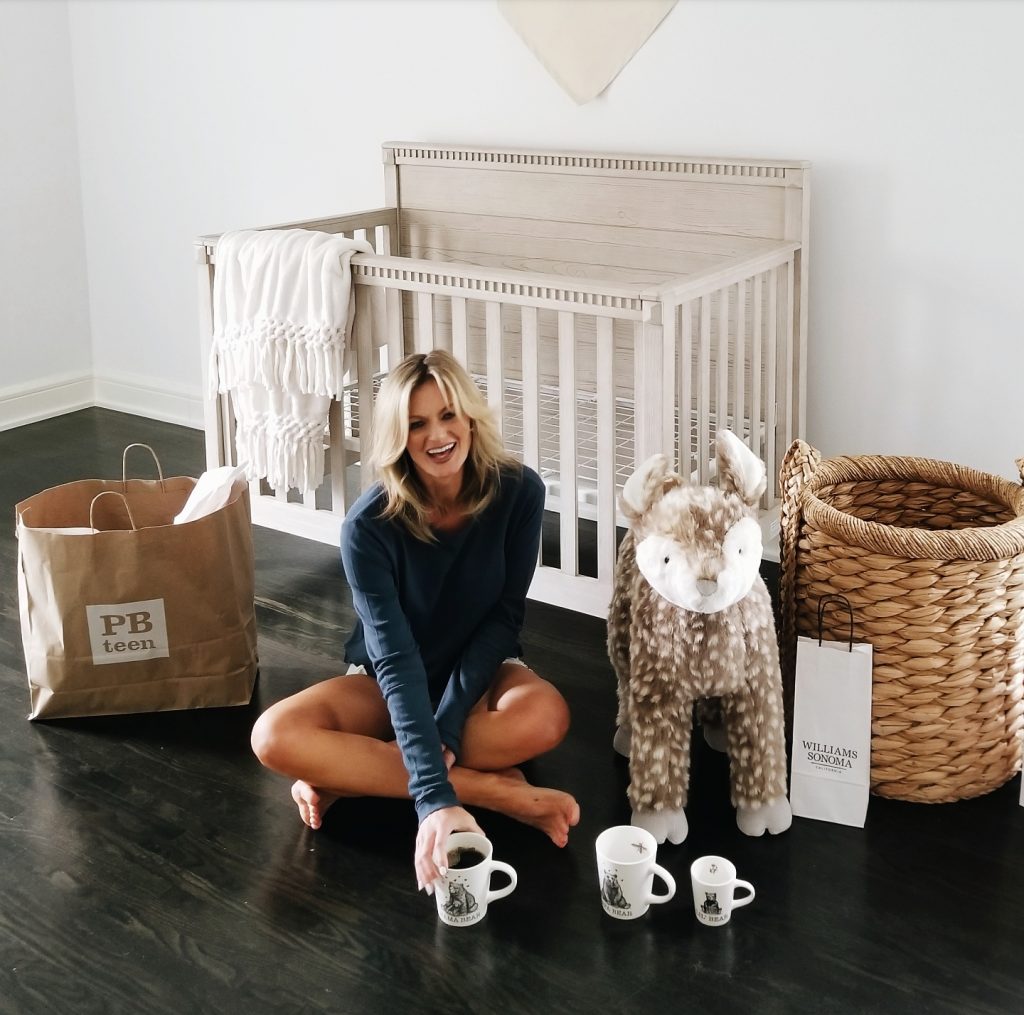 I am a regular Pottery Barn shopper and have been for years! Now that we are growing our family I am starting to spend a whole lot more time walking PBKids and PBTeen. I used Pottery Barn for our wedding registry, and they were my absolute favorite. They made our wedding such a smooth process. Any bride knows how much of a headache the registry can be! Five years later, I am doing the same while preparing for our little man and I couldn't be happier.
As you know our home has a definite look and feel so staying true to that in our nursery was essential. I love a good neutral palette as well as a house with the main thread running consistently. The crib (obsessed with it and it is the four in one so it continues to grow as he grows) set the overall tone. Waiting for the delivery this weekend, coffee in hand, literally had me bursting at the seams. I hugged the delivery team as they walked in because I was so excited. We cried when we saw it all set up for the first time.
The light fixture is another piece I couldn't resist. We had a somewhat feminine chandelier hanging in its place, and the previous homeowners had two little girls, so I am slowly converting the door knobs and curtain rods from pink to a more neutral tone! I am a sucker for anything gold or brass, so this was the winner! Also, comes in a smaller version.
Did you hear West Elm just launched a new collaboration with Pottery Barn Kids? I am adding every single item to my registry! It is all just fabulous, and I love the modern touches while keeping the quality you know and expect from Pottery Barn! Check it out here!
I am sharing a few pics of the nursery now. Since we are just starting to get things going, it is a work in progress! Also very much looking forward to making more headway this month as we don't have too much more time left!
Can you even handle those Mama, Papa and Lil' Bear Mugs? How cute of a gift set would that be for your friends starting a family of their own for the first time? I made a coffee in ours right away! And that pennant is going to be a constant reminder that it is all good, and we can make it!
If you are a lover of these brands like me, then be sure to sign up with The Key. I can't wait to share more updates with you! We are in such a crazy and exciting time at our home. I can't wait to bring our baby home from the hospital for the first time and give him a tour around his new room. Hope he loves it as much as we do!
I've included links to all of the items shown below as well as above in the scrolling feed! Stay tuned for more updates to come!
CRIB // LIGHT // MAMA MUG  // PAPA MUG // BABY MUG // PLUSH FAWN // BASKET // BLANKET // PENNANT
Thank you to Williams Sonoma Inc, for partnering and making this post possible.