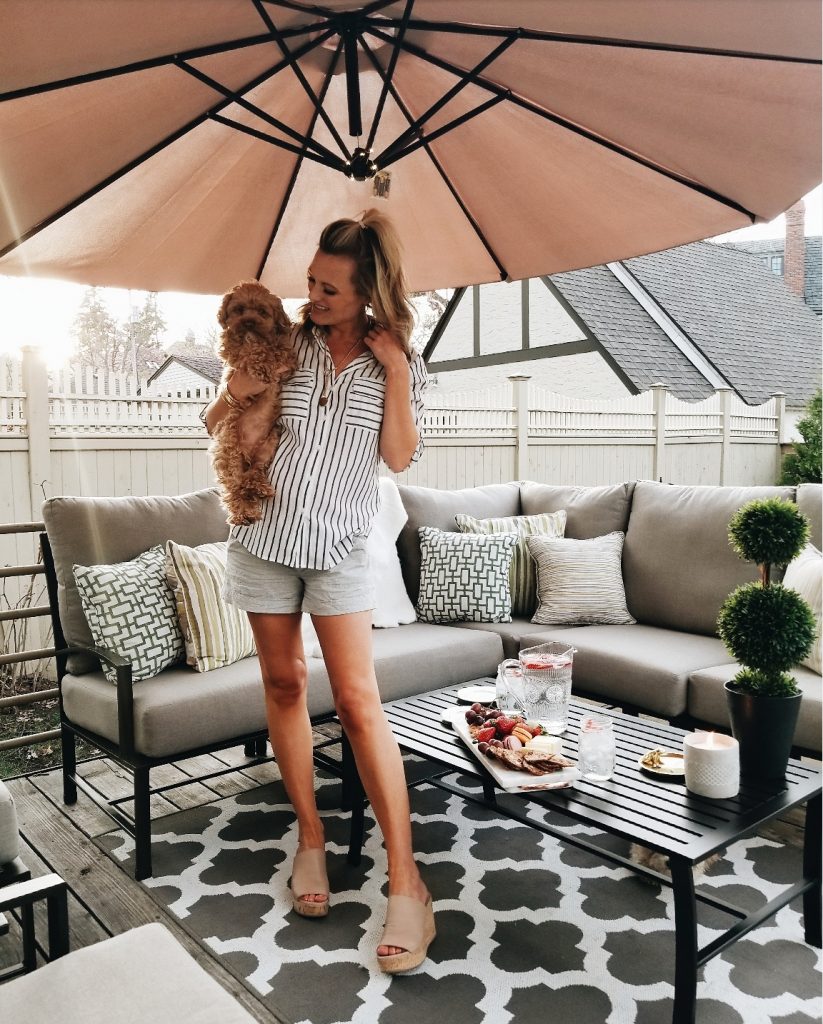 When you live in Minnesota, and it's hitting eighty degrees in May, you know it's patio season! We live for the sunshine and a warm afternoon perched on our deck. The fur babies, me and John all love to watch the sunset in the evenings while enjoying the outdoors.
Last week I shared a bit about our time at Yardbird, but you guys I could not be happier with the way our patio looks! Last year we swore we would update the patio and it happened.
I am still in shock at how fast it all occurred, and I keep showing it off to my neighbors. Funny how we grow up and start caring about things like yards and furniture!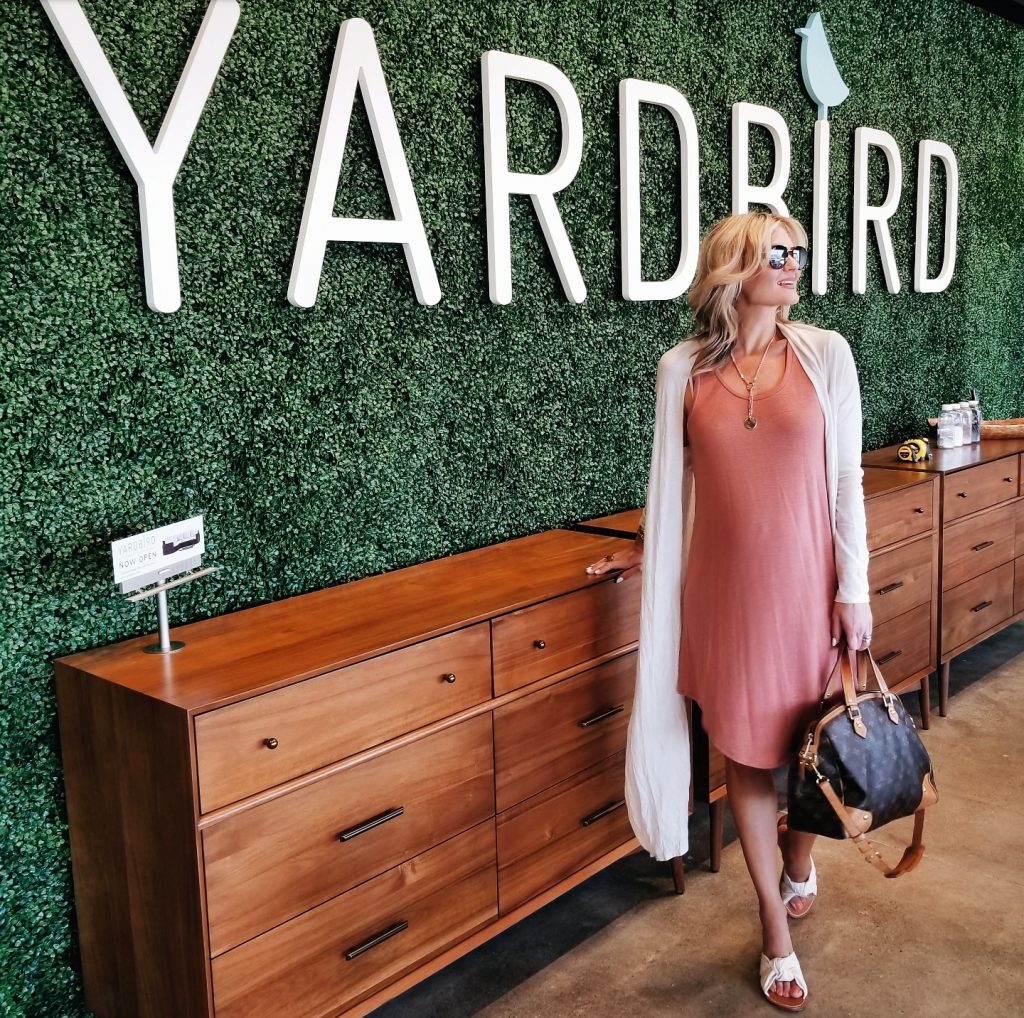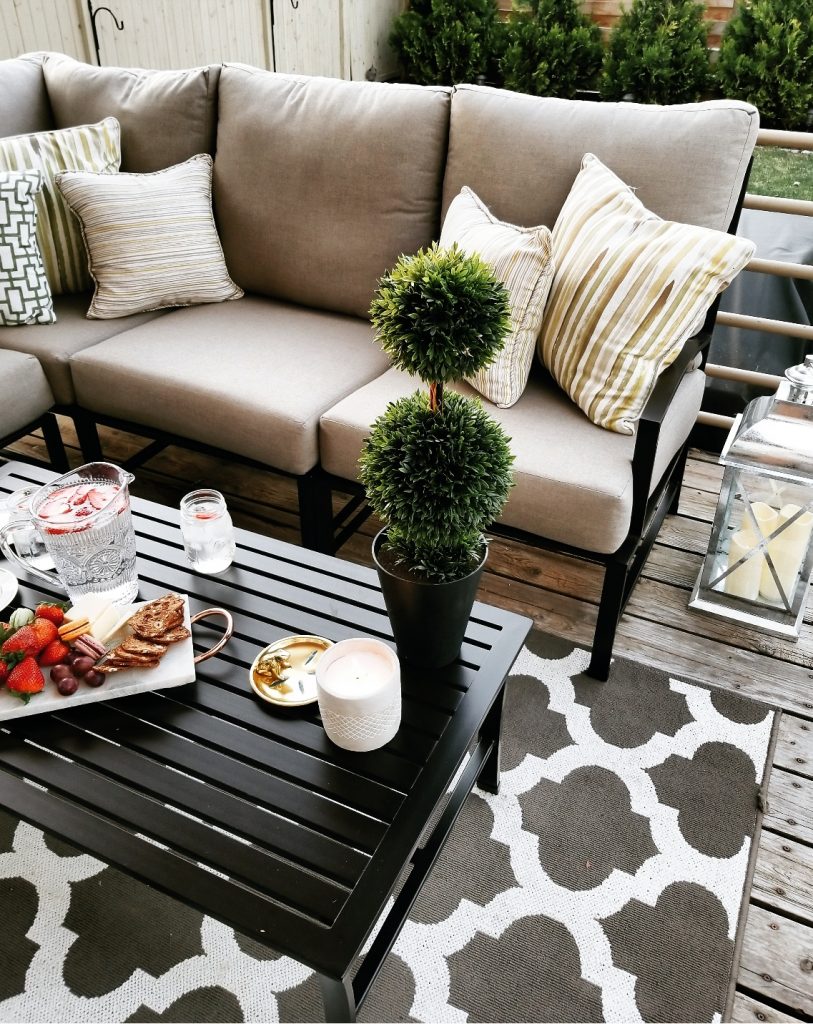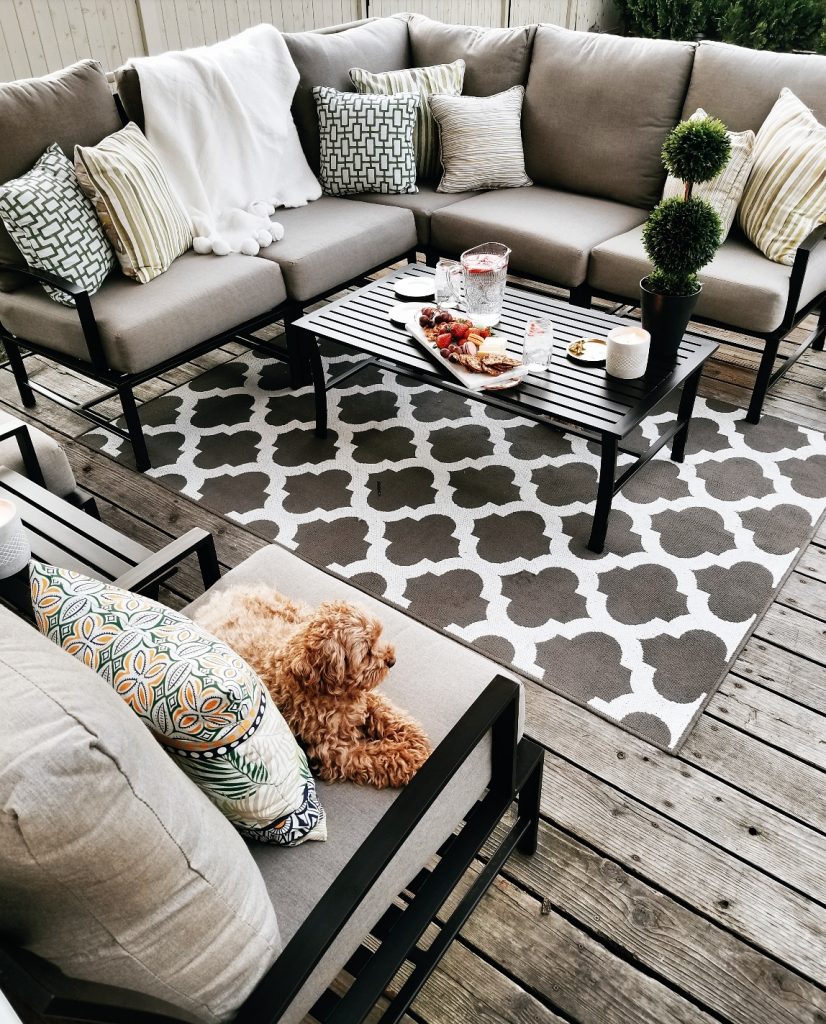 The whole idea behind Yardbird is what made me a complete fan and customer. I met with the team about two weeks ago to walk their showroom and get a feel for the quality as well as their seating options. I have shopped all over and online too, and I have to say this is a win.
Price and quality are two of the top reasons however also is their speedy turnaround. I knew I wanted a departure from the look we previously had which was a darker wicker set. They produce quite a few modern and traditional options, so everyone wins! When we moved into our house five years ago, I just grabbed something that would do the trick, and this is the perfect replacement!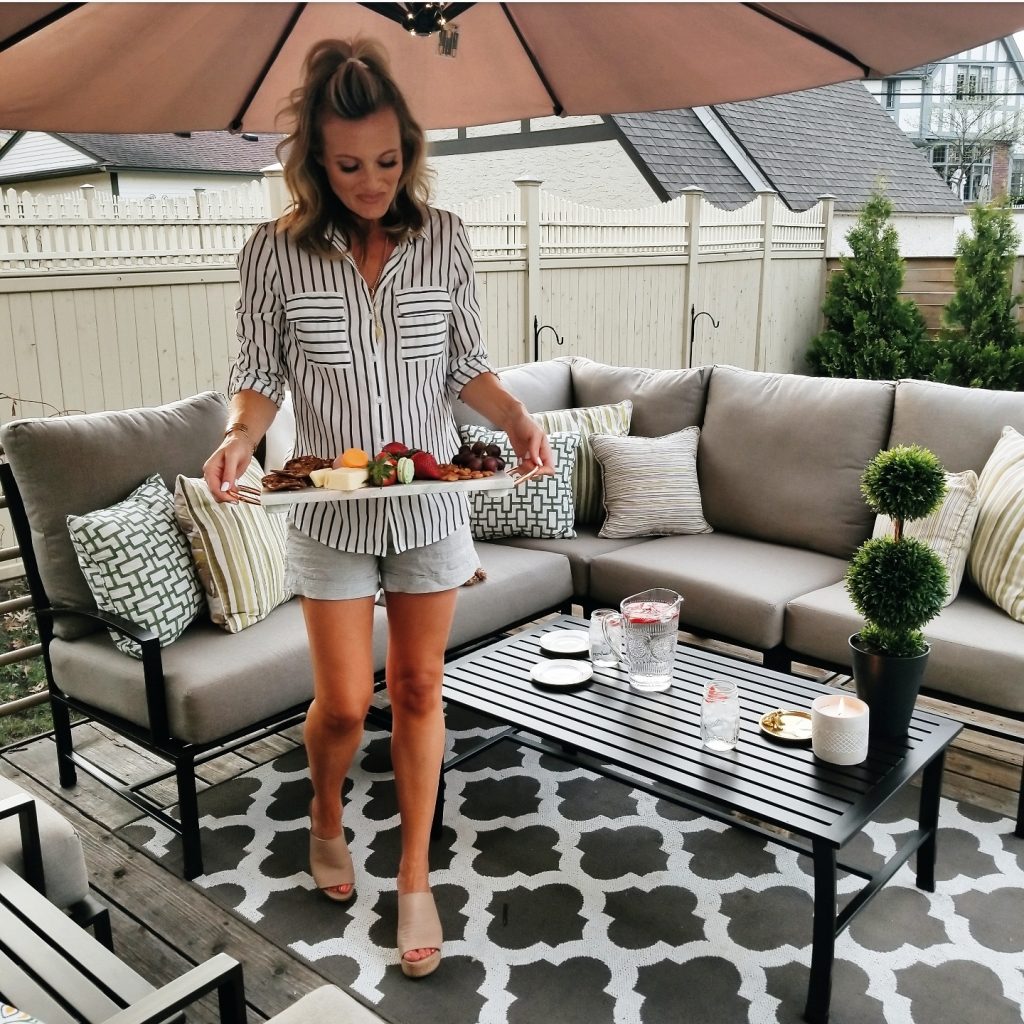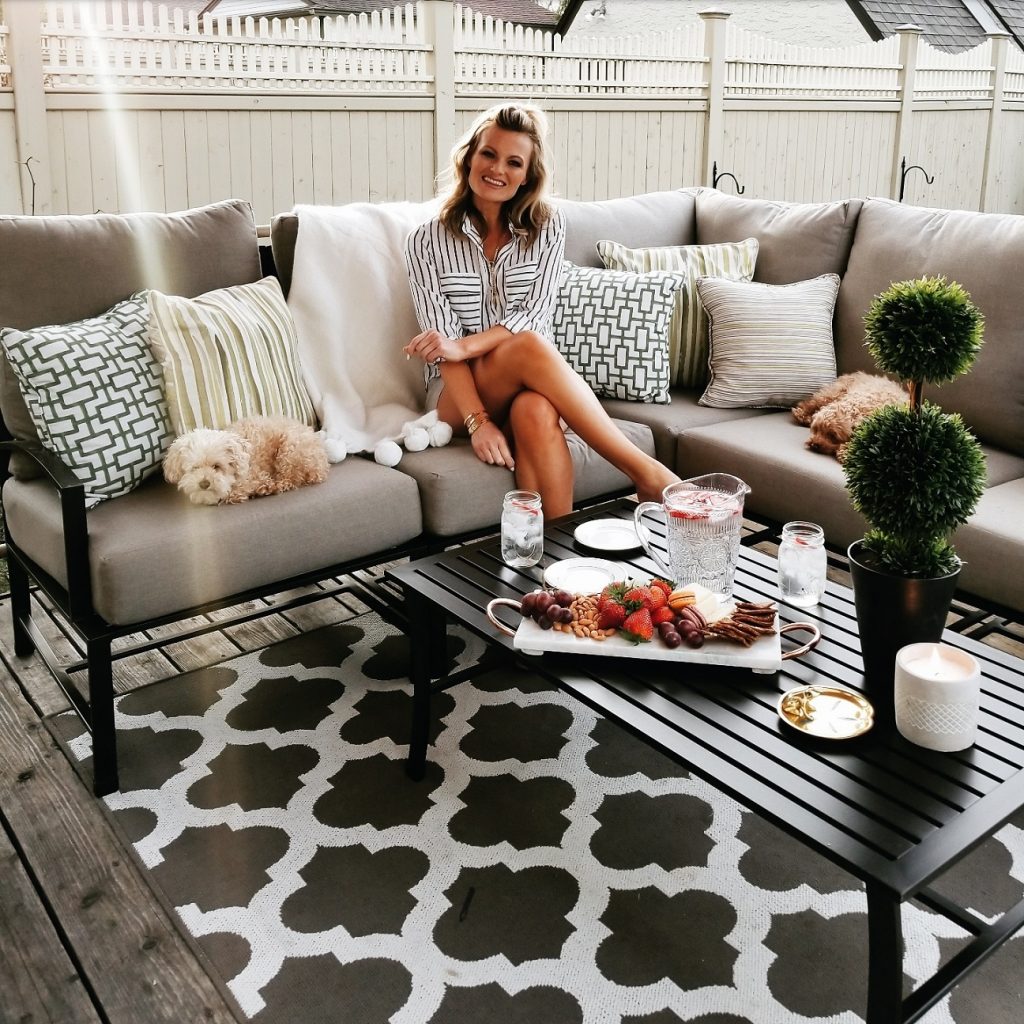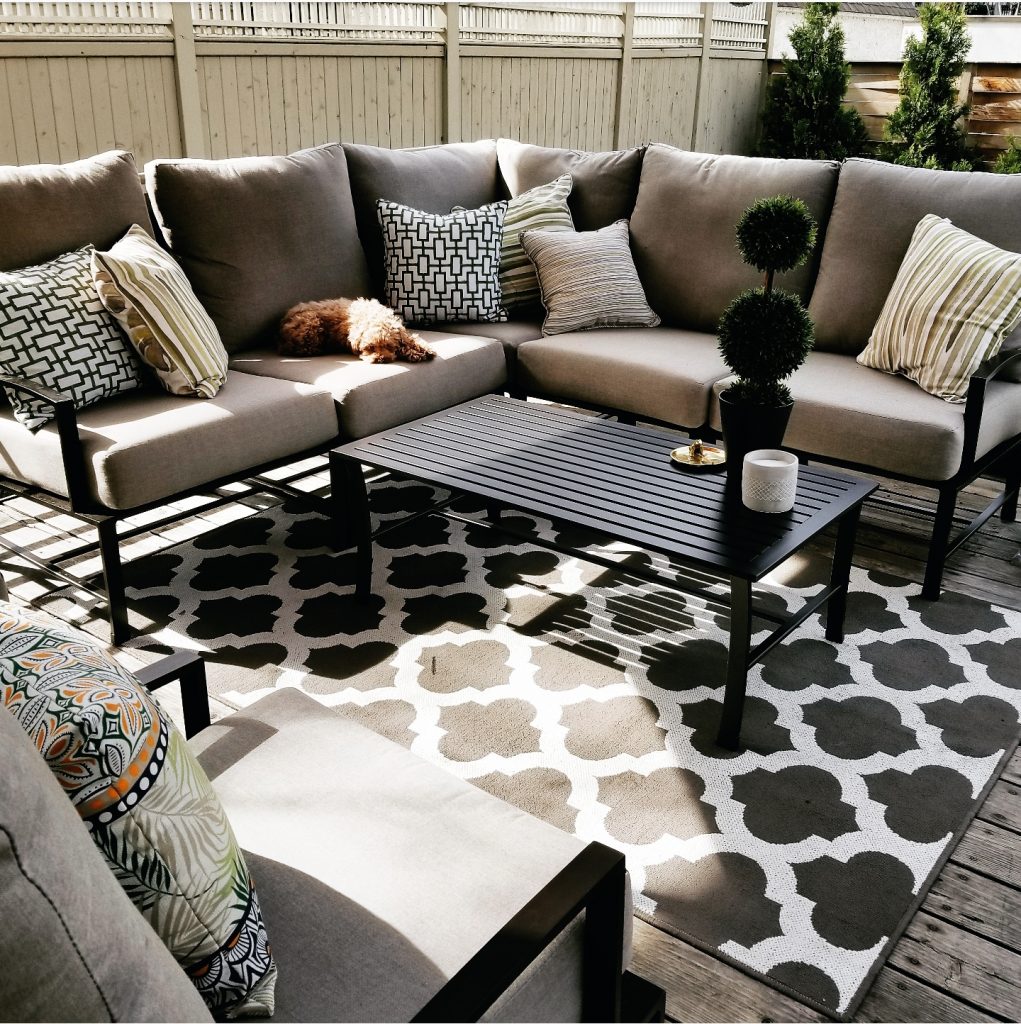 I am also very much in love with their fire tables! I think living in Minnesota anything that comes with fire is a necessity! Also, the owners being wonderful Minnesotans that they are have taken a strong stance to protect the environment committing to making 100% recyclable furniture. When you are ready to separate your furniture, they will recycle and repurpose it! They are on a mission to keep our oceans, beaches as clean as possible and reduce their carbon footprint.
We chose the Colby Collection, a mix of modern and traditional; it was the perfect fit for our patio space. We also added a Colby Chat Set for additional seating. These smaller sets would work for areas like apartment living or even smaller patio options. Our patio is one large square measuring 12 x 12.5, so we needed something that would fit in that space while providing optimal seating for our summer entertaining! This set was a perfect match!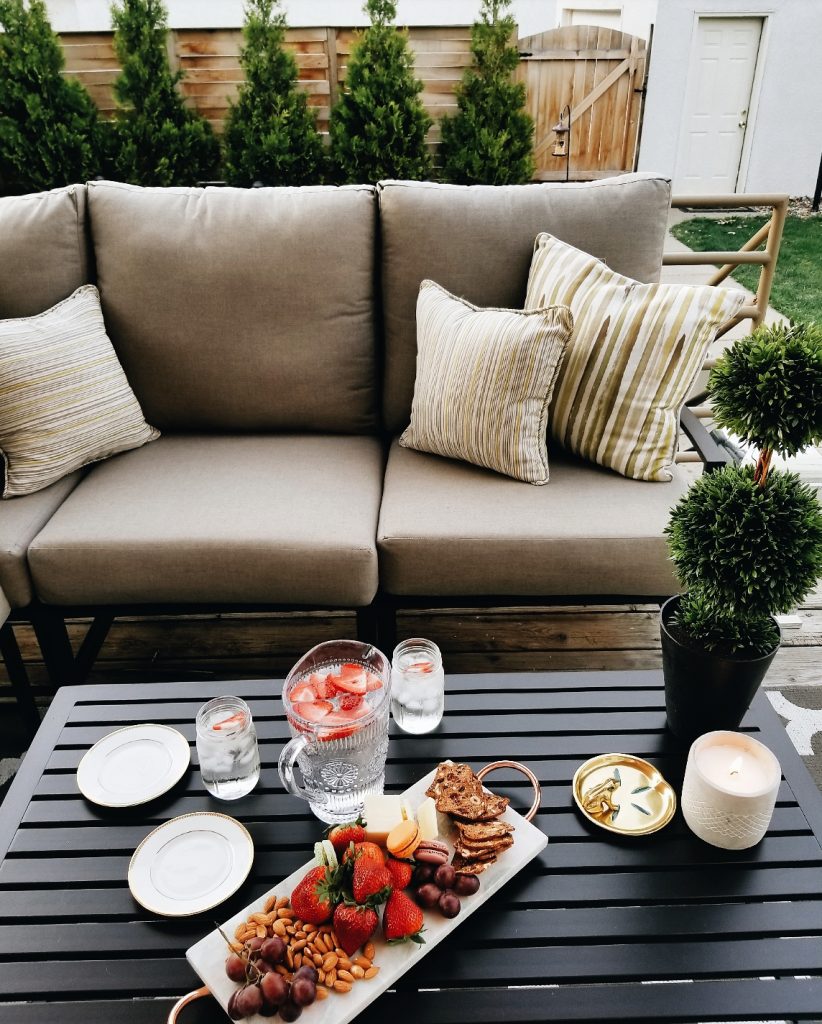 I keep playing around with the decor outside. The versatility of this furniture is perfect for our entertaining needs, and it quickly breaks apart to create various seating options. I have a feeling this will keep changing as summer progresses!
Also, just for you guys, I am offering a unique discount use code TAMARA for $100 discount off your purchase of $1500 or more at Yardbird.com good for the rest of MAY!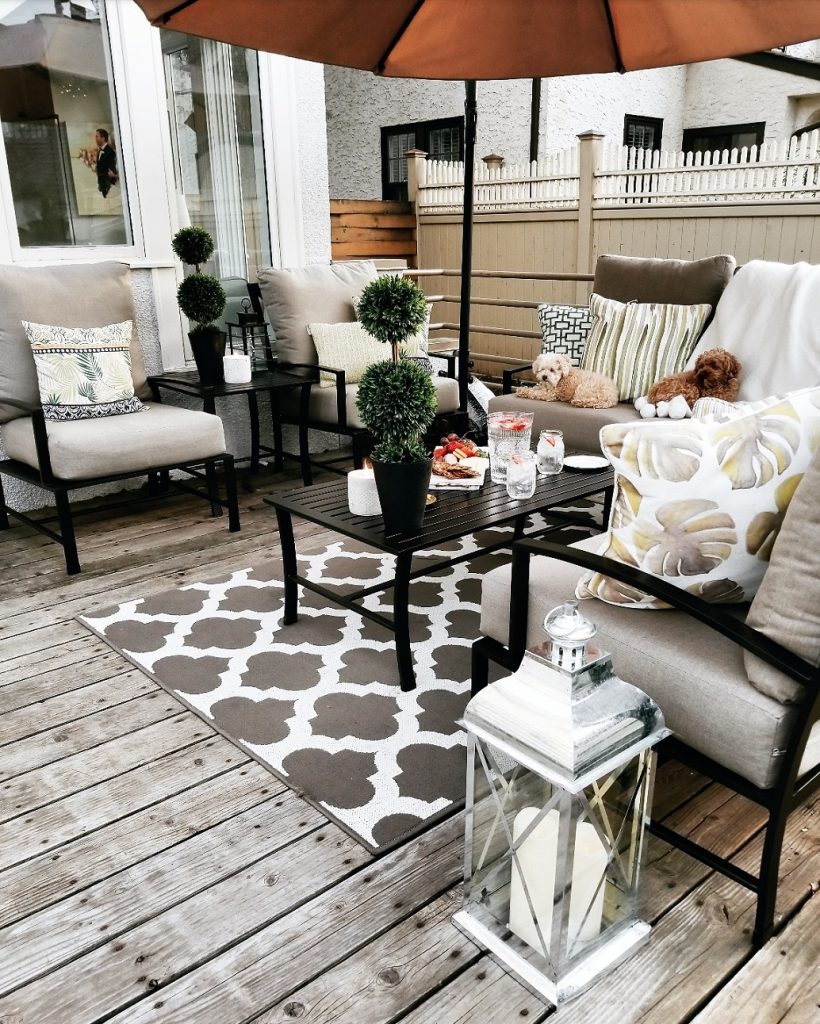 This post made in cooperation with Yardbird! Thank you for partnering with C+M and for our beautiful furniture!