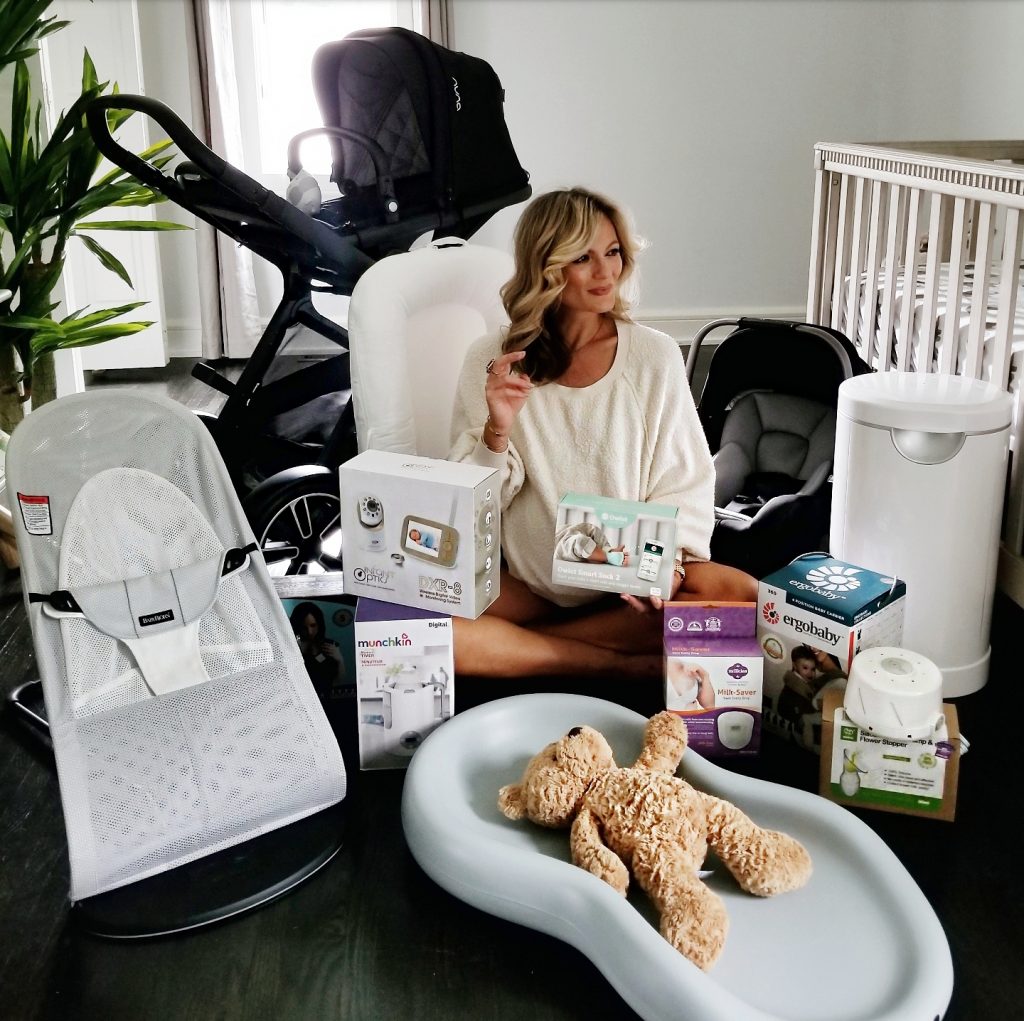 When it came time to start our baby registry, I felt beyond overwhelmed! I knew nothing about changing diapers or breastfeeding a newborn. Being that this is our first child there was so much to learn, and so many burning questions. I ended up just delaying the process because I didn't want to face the music or nipple cream.
So what do you need and how do you know what you need when you haven't even held your baby in your arms? I started making a list. I asked my new mommy friends, read a lot on google, and read other bloggers advice. The reviews on most items are more than helpful and honest.
It turns out a majority of the general population will say that you do not need much at the beginning other than an excellent bassinet, your boob, a pump, and diapers. The rest will come with time, and each child has his or her unique likes and dislikes. My takeaway, keep all the baby shower receipts!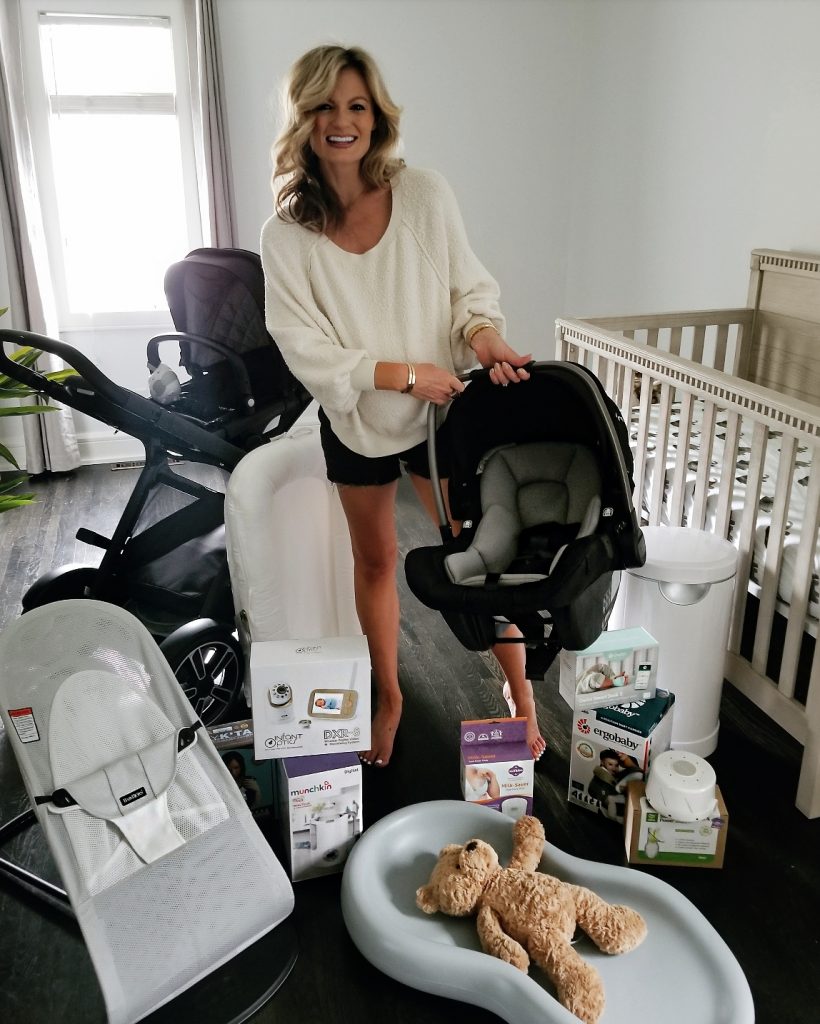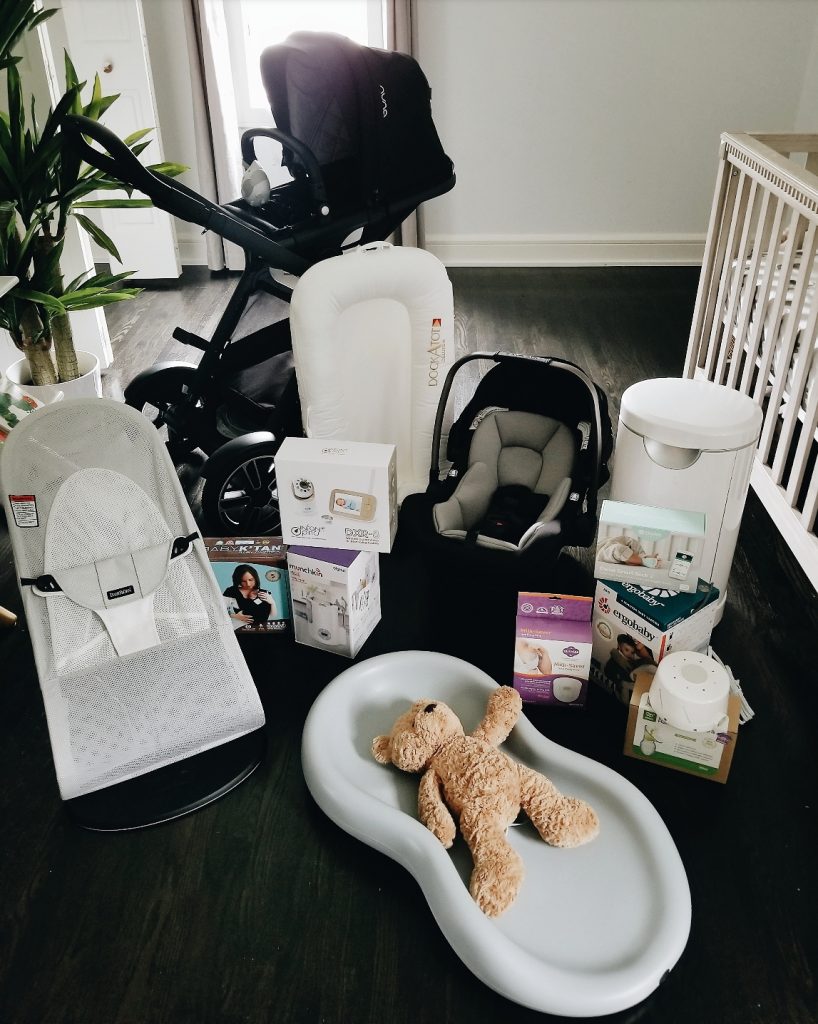 I would also like to are a few thoughts on where we decided to register and why. We ended up going with Crate and Kids (formerly Land of Nod), Pottery Barn Kids, and Target.  I wanted a place where my mother's aged friends could walk into the store and order an item or possibly even walk out with it wrapped in hand.
All three have excellent return policies with or without a receipt and offer you a fulfillment discount to use towards anything you have left on your registry. We purchased our glider and crib, and I was able to use the discount on both pieces! The most significant selling point for me personally was that these gift cards each work at their respective store's family of brands. So anything purchased at Pottery Barn Kids can be used across any of the brands same for Target and Crate and Barrel! Such a win for everyone!

I ended up straying away from BabyList only because John and I found the overall user experience to be less than thrilling. I know that is most likely not the popular vote, but I found registering at three different locations was more comfortable for us and our registry needs. Go with what works best for you! These are all just a suggestion.
A few others to mention:

PACK N PLAY, ERGO BABY CARRIER, MUNCHKIN PAIL, DIAPER BAG, DOCK-A-TOT, NIGHT LIGHT, HIGH CHAIR, DRESSER, TOPPER, CRIB, CRIB MATTRESS, MILK STORAGE BAGS, MILK SAVER, HANDHELD PUMP, BOTTLE STERILIZER, BOTTLE WARMER