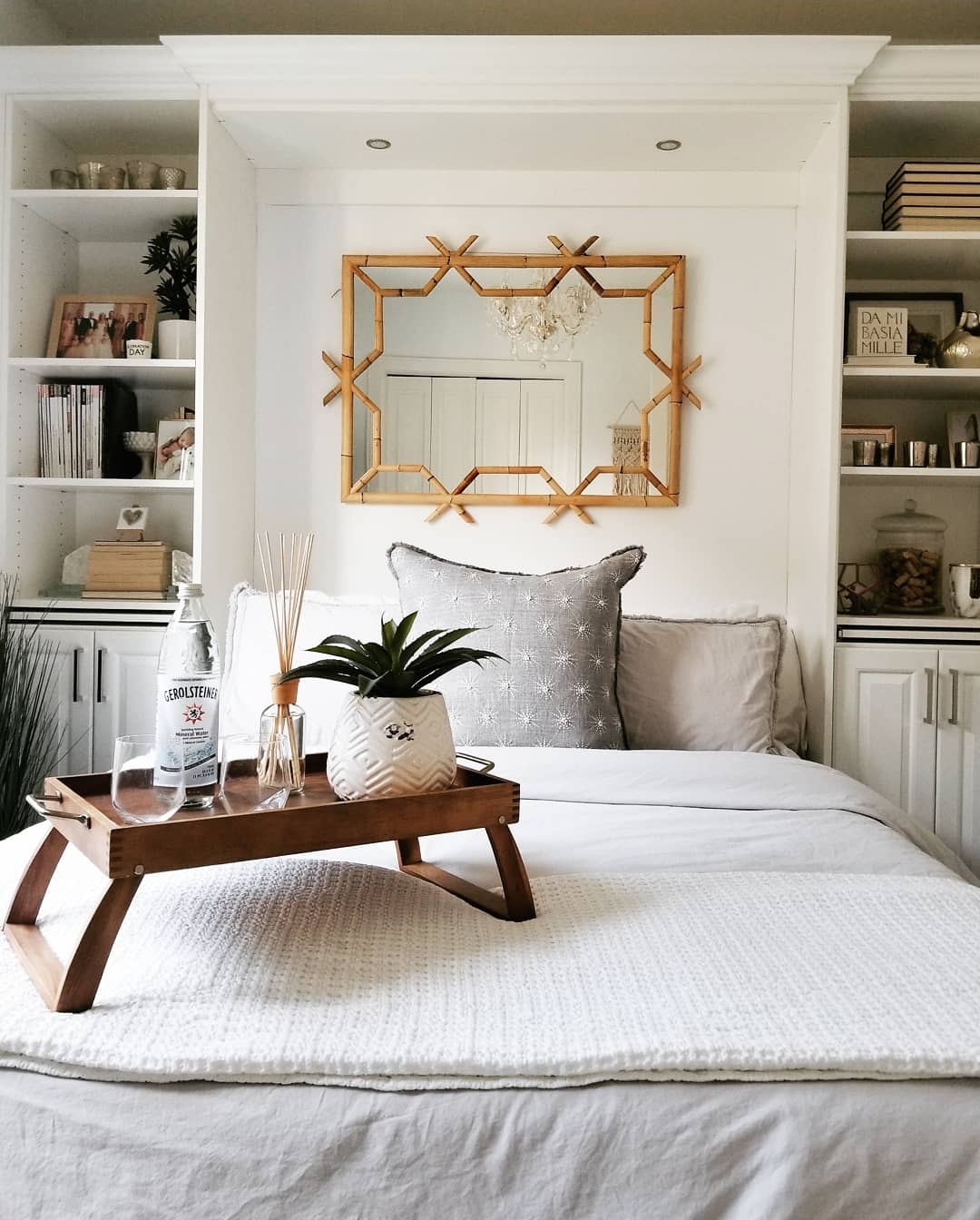 Oh, my goodness, the holidays are almost here! If you scrolled through Instagram in the past week, it would appear Santa is already on the way! Christmas garlands and trees, ornaments, and gift guides have already begun! How is it already this time of year? What about entertaining? Anyone else has upcoming guests spreading the cheer with you? Well, if so, there are only fifty days until Santa comes down the chimney!

I live for this season. That is absolutely no secret, and I have to hold myself back from decorating earlier and earlier each year. We have guests arriving this week and the following, and then we will have a revolving door of visitors once our little man makes his debut!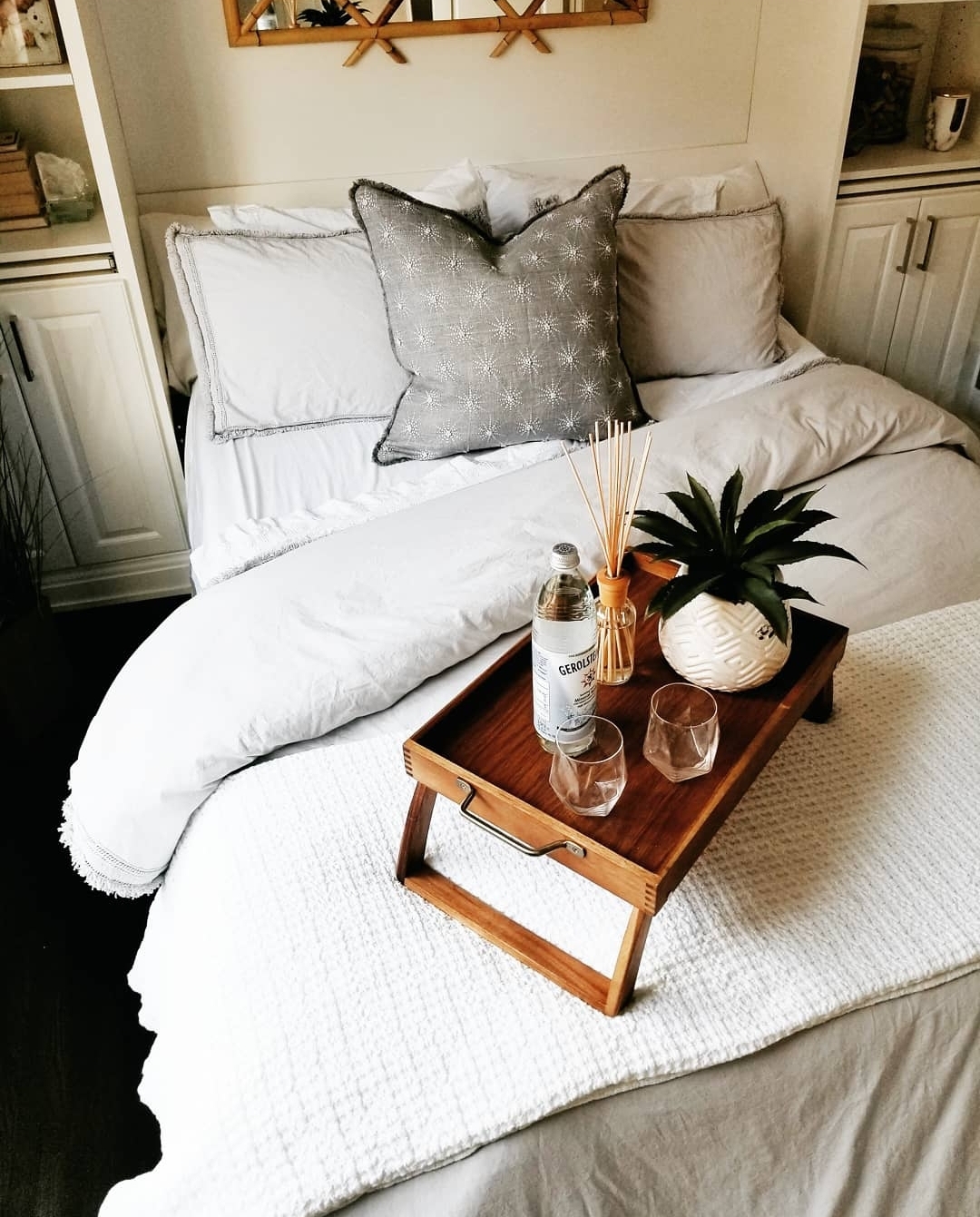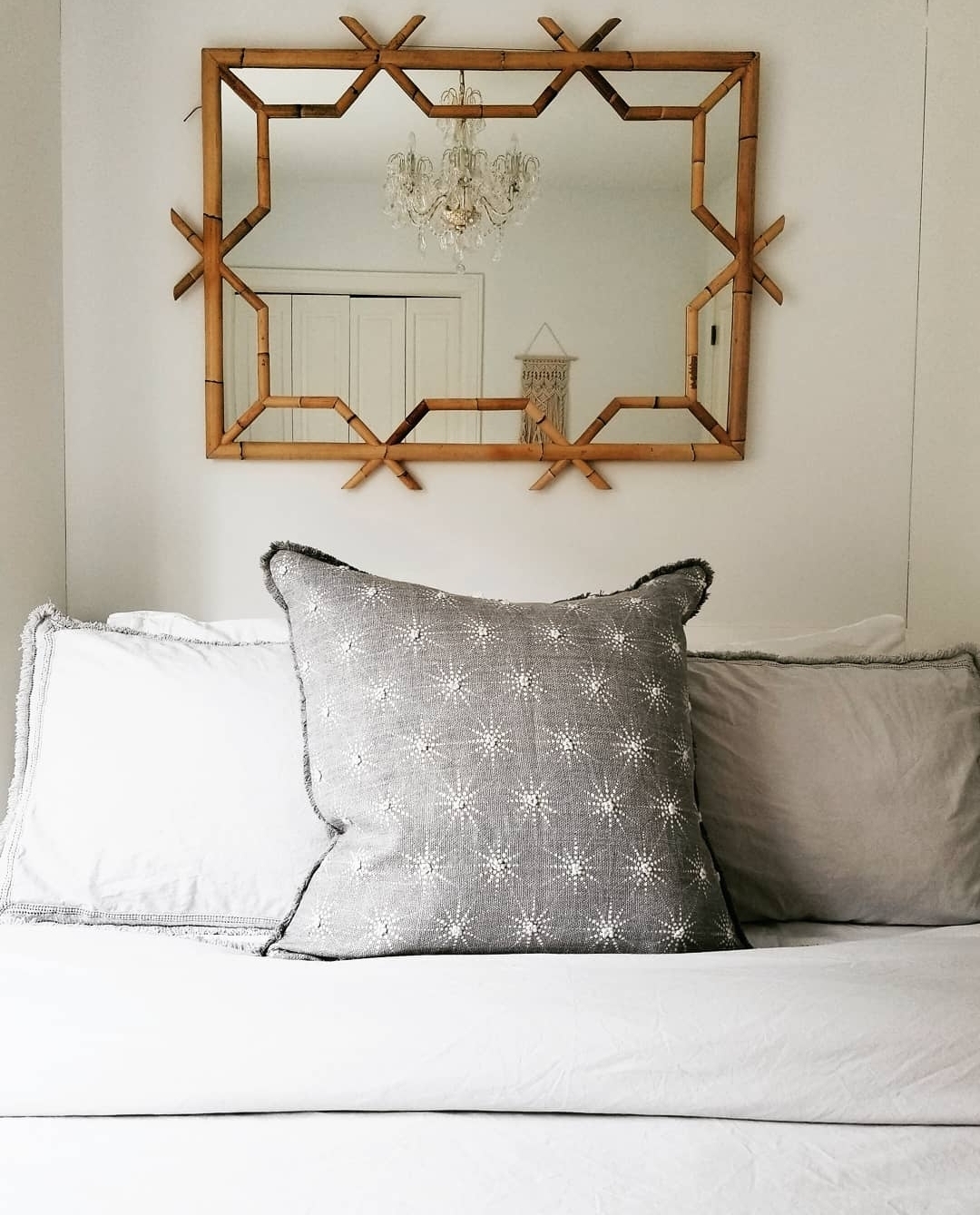 With all of my family and my closest girlfriends living in Texas, we entertain quite often and pretty much all year long! When I heard from Serena & Lily about an opportunity to partner with them and share some of my favorite tips and tricks, I said heck yes!
Seeing our home filled with friends and family is one of my greatest joys. We all know the holidays can be extraordinary meaningful but also a little stressful. Preparing for your visitors doesn't have to feel overwhelming, but trust me, I know it can be hectic. So how does one conquer the holiday entertaining and turn your home into the ultimate guest-ready abode? See my favorite tips below!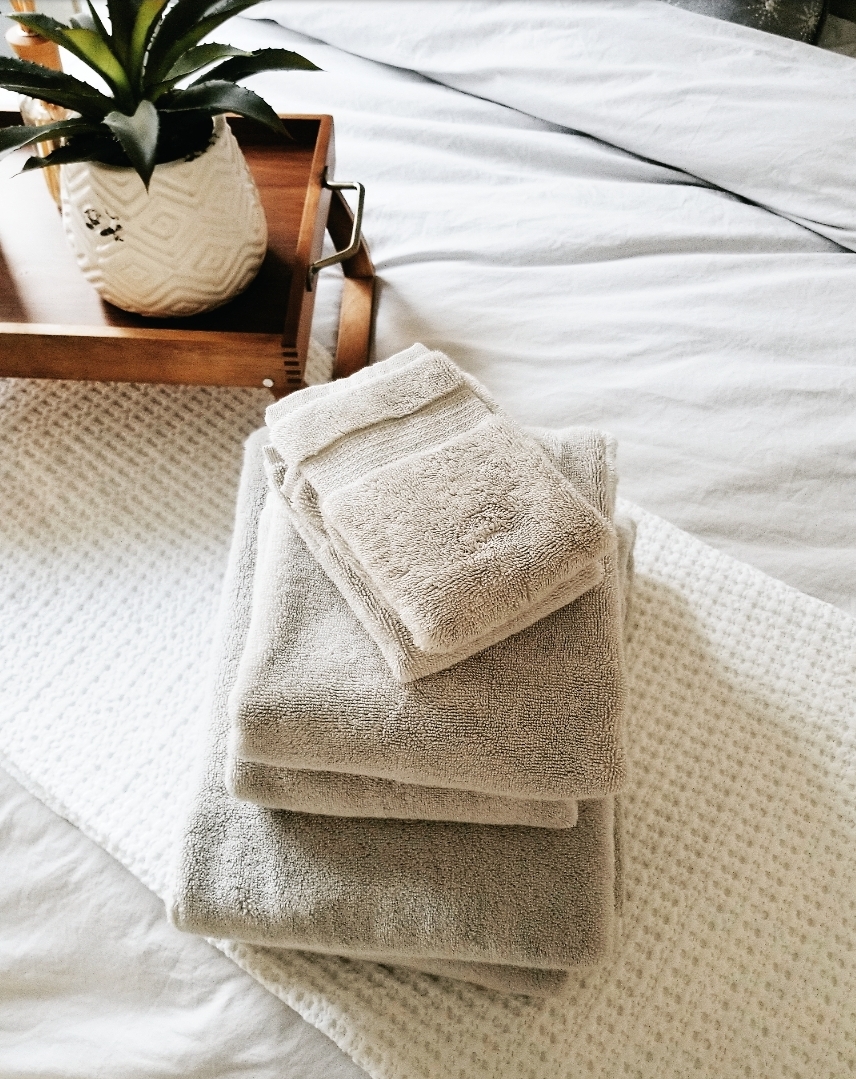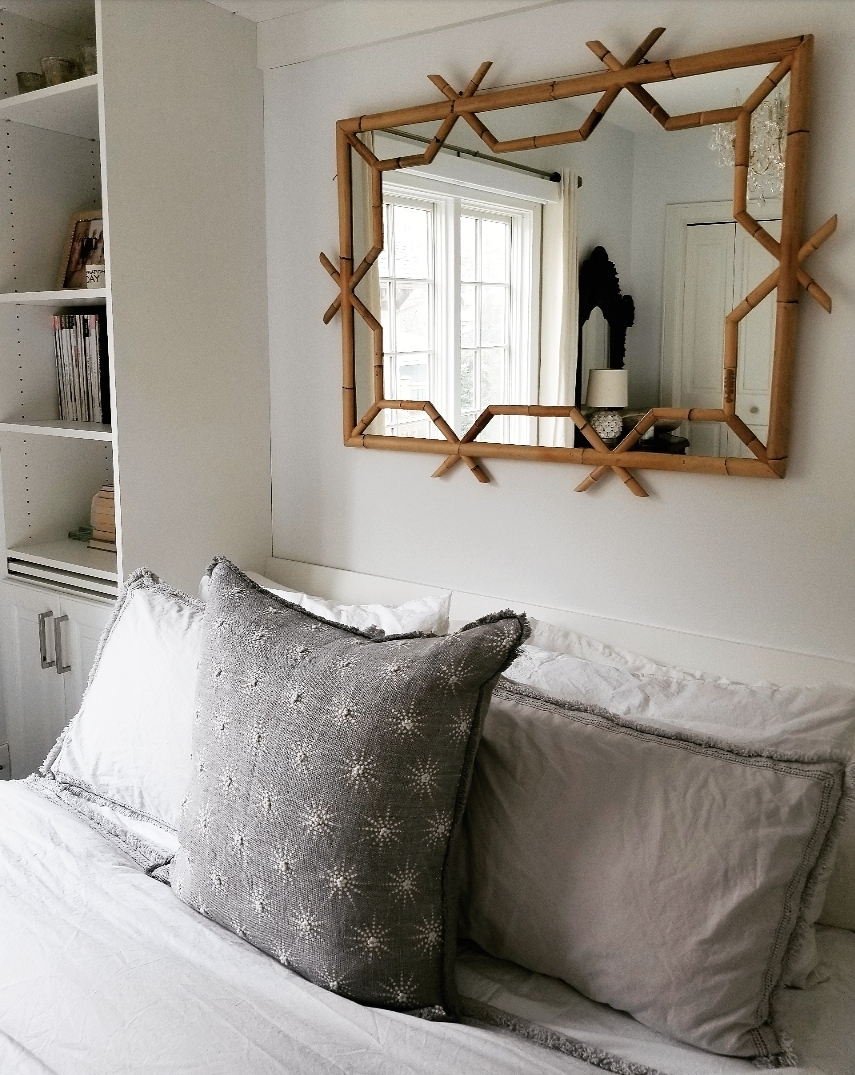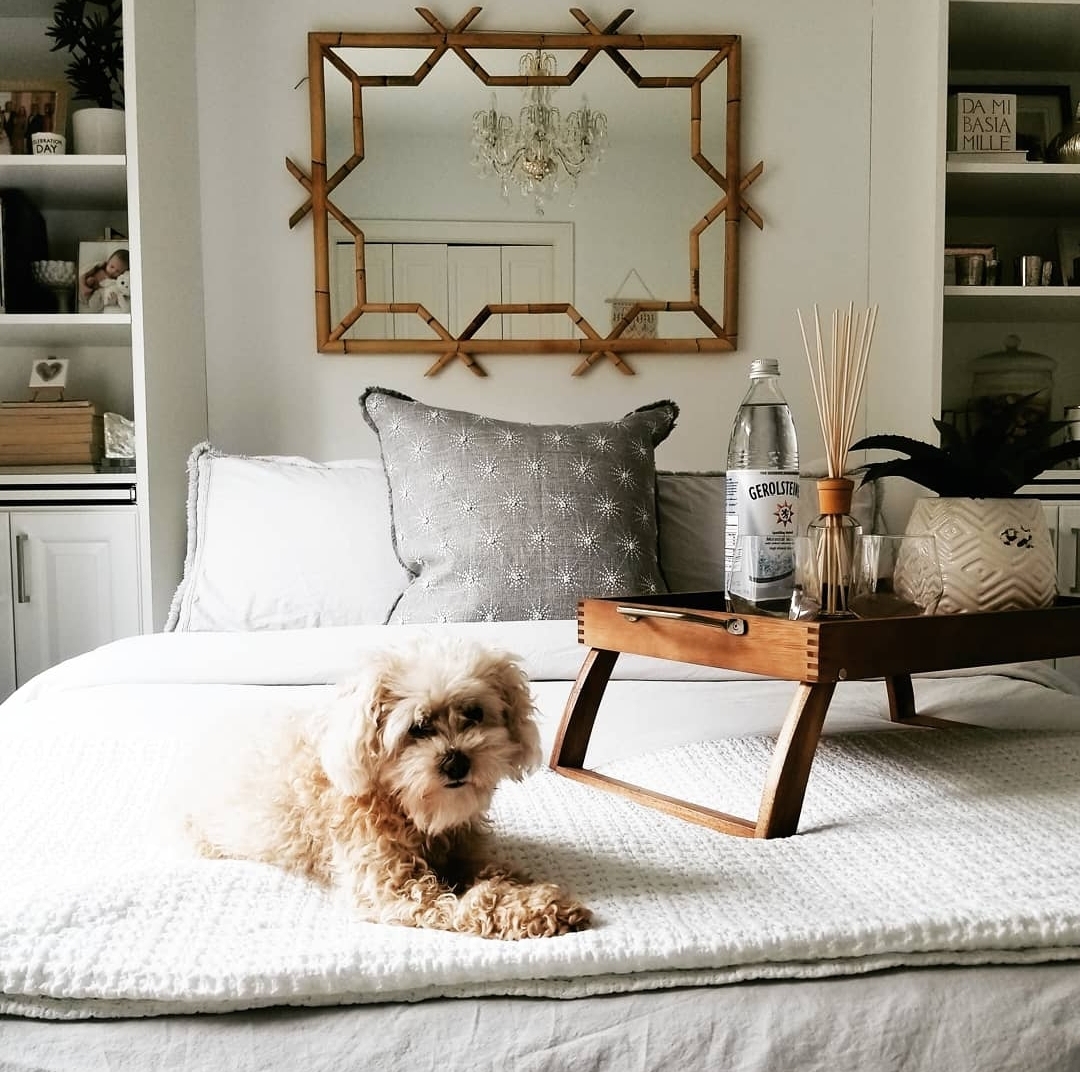 LAYERS
Load up on blankets! I hate when I stay somewhere, and I have to ask for another quilt or, worse of all, spend the night freezing. My golden rule is more is better because you can always take a layer off if too warm. Serena & Lily has so many options, and they are timeless, beautiful, and will add a special touch to any bed. I love our new white Montauk waffle-knit quilt. It is soft and a perfect extra layer. I started to add it under the comforter, but I love how it looks nice and cozy at the end! It makes me want to curl up and read a book with the doggies snuggled up on my side!
The Shams and our Duvet are both from the Serena & Lily Solona Collection. I love the slight fringe texture, and the fog color works great with the rest of the house! I also added in this fun, textured Seaside pillow. If it were up to me, I would cover every bed in pillows! I like having plenty of pillows for guests so they can always remove, but one pillow is not enough!
WHITE NOISE
Always have a fan ready and waiting. We have one in every room because we have all four of the glorious seasons, and sometimes the heat feels too high, or the cold isn't cold enough. Regardless of your temperature, the noise and the cool are always a welcome treat! I also keep a Sound machine in every single room for guests. Don't you hate staying in a new place or a hotel room and it is dead silent? That, for me, is a no go, and the app on the phone is never the same as the real thing, so get yourself a white noise machine, and a good fan, and you will thank me later!
MIRRORS
I cannot tell you how many times I stay somewhere, and there is not a mirror anywhere. Which leaves one resorting to the good old standing on the bathtub or toilet trick to try and catch a glimpse of the ensemble. I like to see what is happening after I get dressed. A simple mirror, no matter the size, can do wonders not only for your room because it opens it up more, but also for the guest! I adore the new addition from Serena & Lily in our first-floor guest room. The Lanai mirror comes in large and small, ours is significant, and it makes the entire room feel bigger! I adore the texture and color!
SHEETS
Bedding is truly everything when it comes to a good night's rest. When I check into a hotel, nothing makes me happier than pulling down the bed and climbing into a beautiful clean bed. I always try to make our beds feel soft and cozy for our guests. These Serena & Lily sheets are no joke. I almost didn't want to wash them; they were so perfect and so soft already. I adore the ones we picked out. They look beautiful and will be a total hit with the guests! I am not too much into matching everything, and I wanted a subtle texture, these Olympia sheets were the perfect addition.  A vintage pattern all made in Portugal, and sweet and light for a refreshing night's rest! Sign me up for all of it!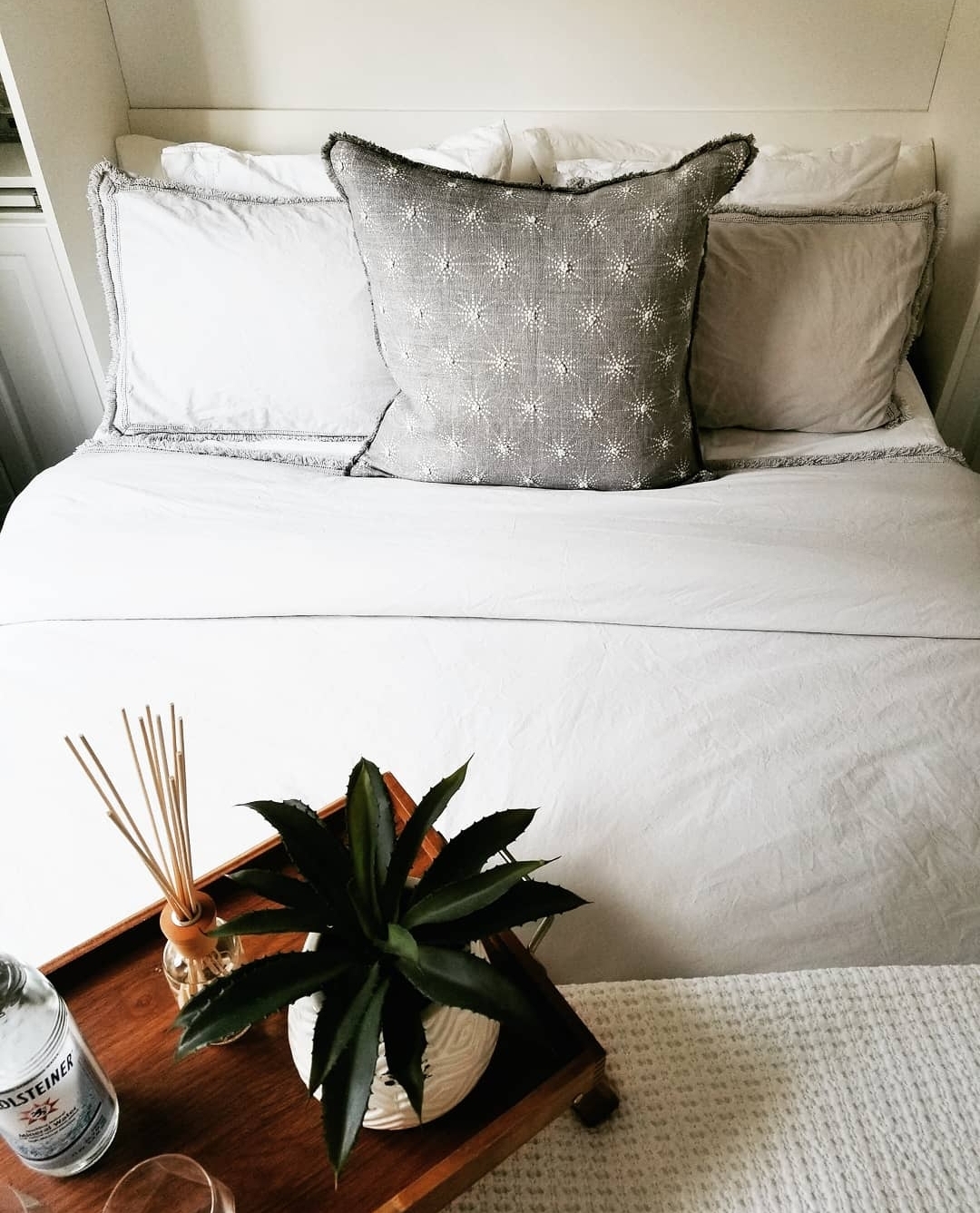 STOCK THE BATHROOM
Sometimes the simplest things make the most significant impact. I like to have a room spray, razor, toothpaste, lady items (tampons), extra toilet paper, plenty of soaps available, and soft towels. I can't tell you how nice it is to have body wash and gentle shampoo and conditioner available when you stay at a friend's house. Also, be sure to rotate these and keep them fresh. These things do expire, and if you have guests visiting once a year, be sure to change these out. Target, Trader Joes, Whole Foods all have simple, clean options if you don't want to splurge!
Be sure to offer a few different towel sizes like a face and hand towel and have them sitting out and available for guests, so they don't have to go on a hunt to find one! Nothing worse than jumping out of a warm shower soaking wet and opening every drawer looking for a towel! Serena & Lily has the softest towels. It is safe to say these are the best we have in the house, and I love the color fog.
We have three bathrooms, and two are for our guests. Our main floor powder room gets the most use, and I plan on having these ready to go anytime we have a guest because they are luxurious! I mixed two different styles, the Napa Towel Collection, along with the Sonoma all in the color fog, and they match beautifully! Serena & Lily has a beautiful selection of bath mats,  robes, storage, mirrors, towels, and plenty of accessories too! See more here.
GOODNIGHT TREAT
A small bowl of chocolates or something sweet for your guests is always appreciated. When I stay at my mom's and dad's house, there is a little bowl of chocolates on the dresser at their home. It is perfect when you are getting ready for bed to have a small something before starting the nighttime routine! I love the extra thought!
HYDRATION
Place a bottle of water and glasses on or next to the bed. I always keep a bottle and two small glasses for our guests. I take water to bed with me every single night, so why would my guests not also! Just another slight touch that can mean a lot when guests aren't in their own space.
BE YOUR GUEST
Sleep or stay in every guest room in your house. I like to do this so that I can see what we are lacking. Are the pillows too soft, do we need to add a lamp or a nightstand? Is it hard to plug in your phone? Little things you can do to make your closest people comfortable and happy will make for the best stay possible! I did not do this for the longest time, so I then started asking my family after they would stay what we could do better or what we were lacking. My mom stays all the time, so some of her points were extremely helpful!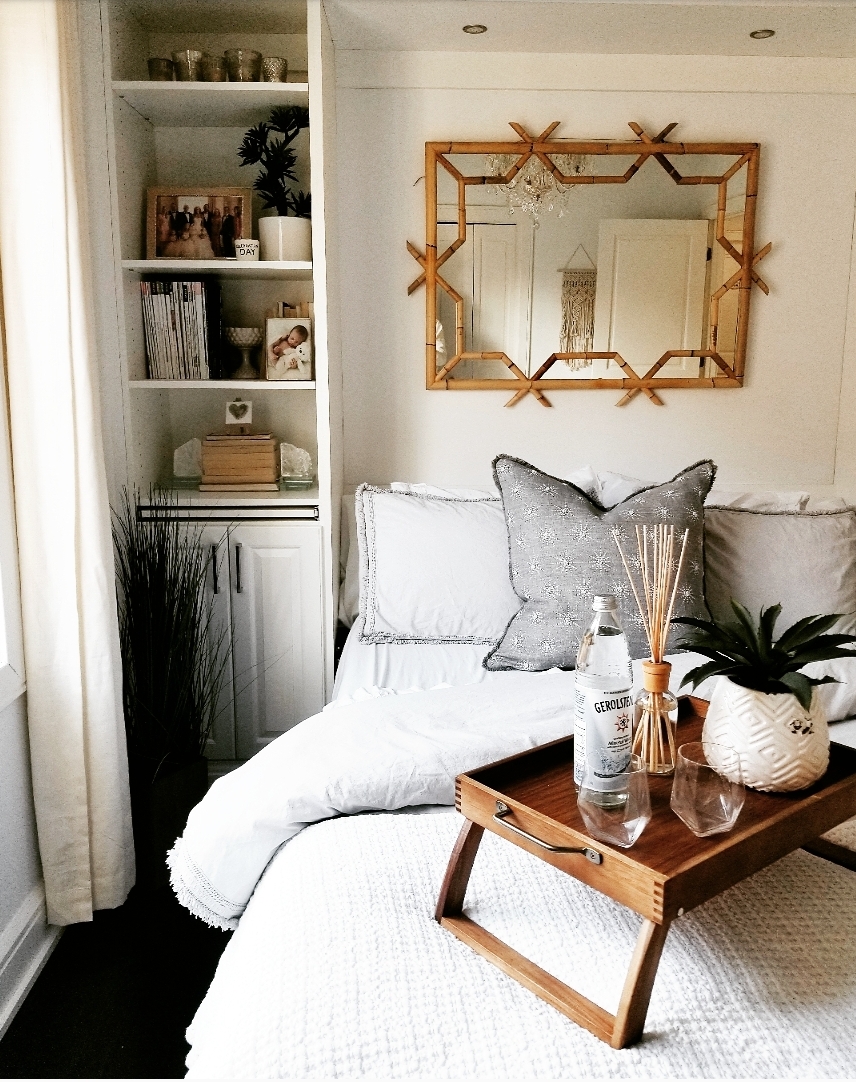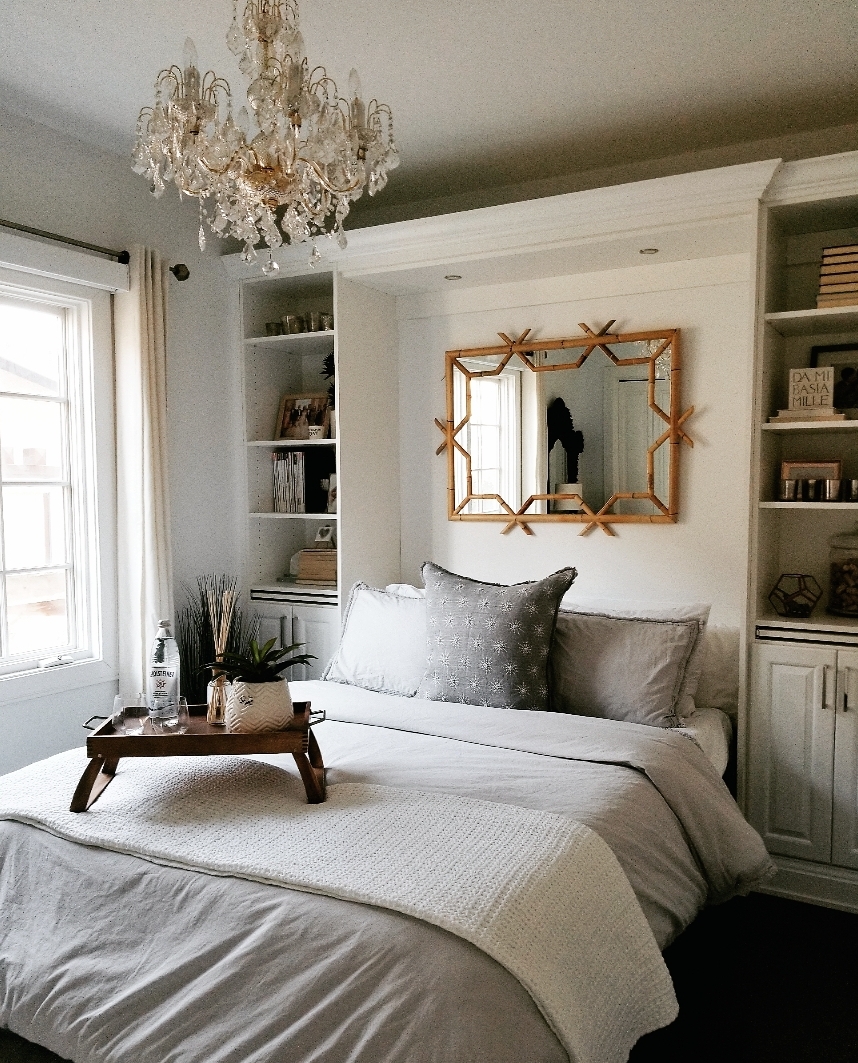 I hope you have the most wonderful start to this beautiful season. I am so looking forward to all the memories we have coming our way. The friends and family that will fill our home and the beginning of a brand new chapter for us as a family of four. I would love to hear your favorite tips or anything helpful for you as you start hosting visitors this year!
Thank you to Serena & Lily for making this post possible!
With love – Tamara Waterston