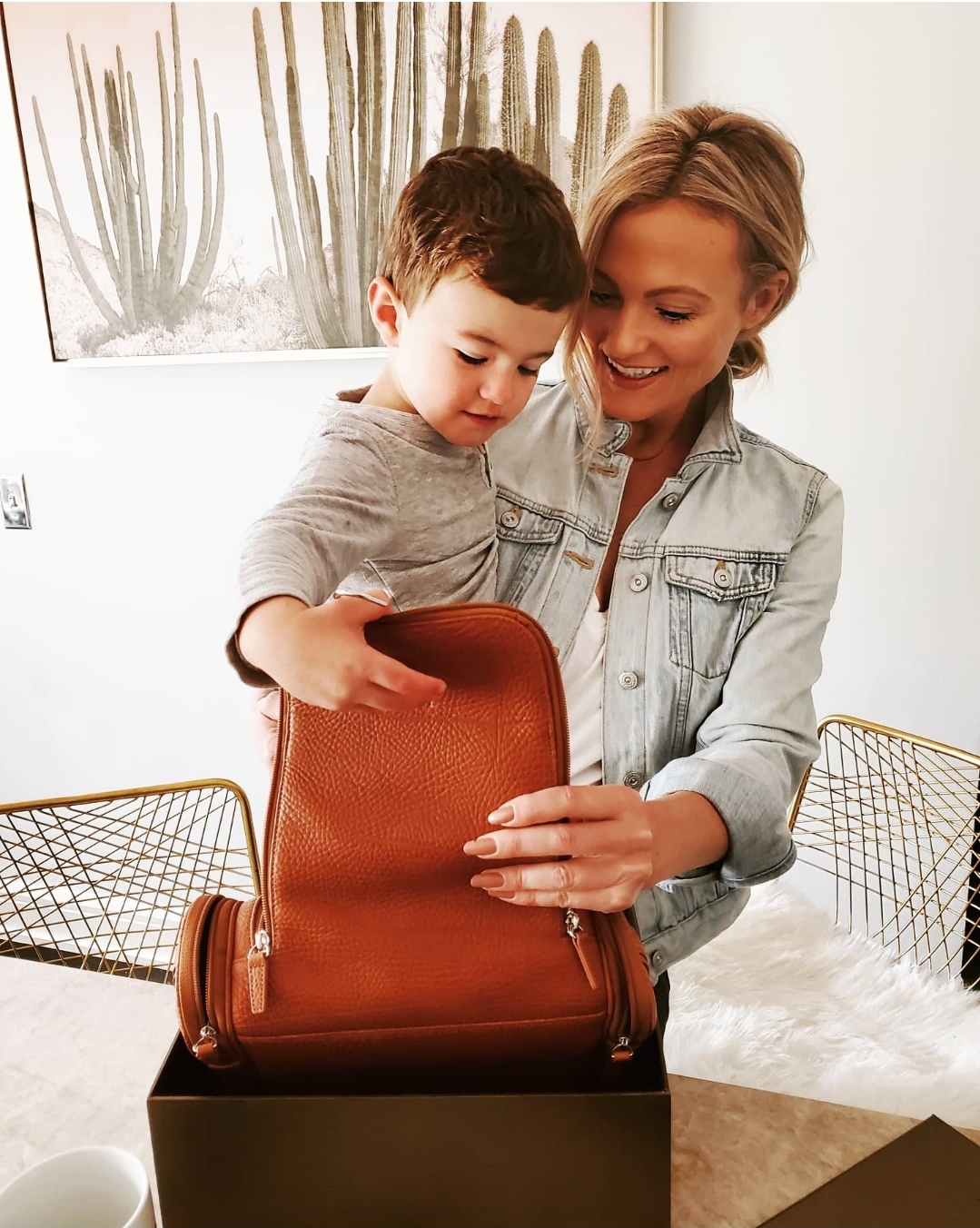 Every year I search for that perfect gift for my husband. Last year was his first official Father's Day, and this year we have two sweet boys to make Father's Day even more celebratory, and an even bigger reason to celebrate all dad does for us! I wanted to find something that I knew John needed but wouldn't expect. Most of his gifts fall under the tech category, so a majority of the items are tested and approved below, but this year I wanted to do something a little different. 
I shared this gorgeous bag we picked out on my Instagram stories and a unique code for anyone who is looking for any great ideas here! You can use THXDAD at checkout Leatherology good for 20% off now until the 12th of June. The bag shown below is whiskey leather, and you can find it here.

The items below cover everyone on your list, and I know when it comes to the men in my life, a good gift list is as good as gold! I hope you will come back to this if you need something for a birthday or milestone celebration and hope it helps make your shopping for dad a little easier this year! Happy Father's Day to all the dads, especially the special ones I call family!