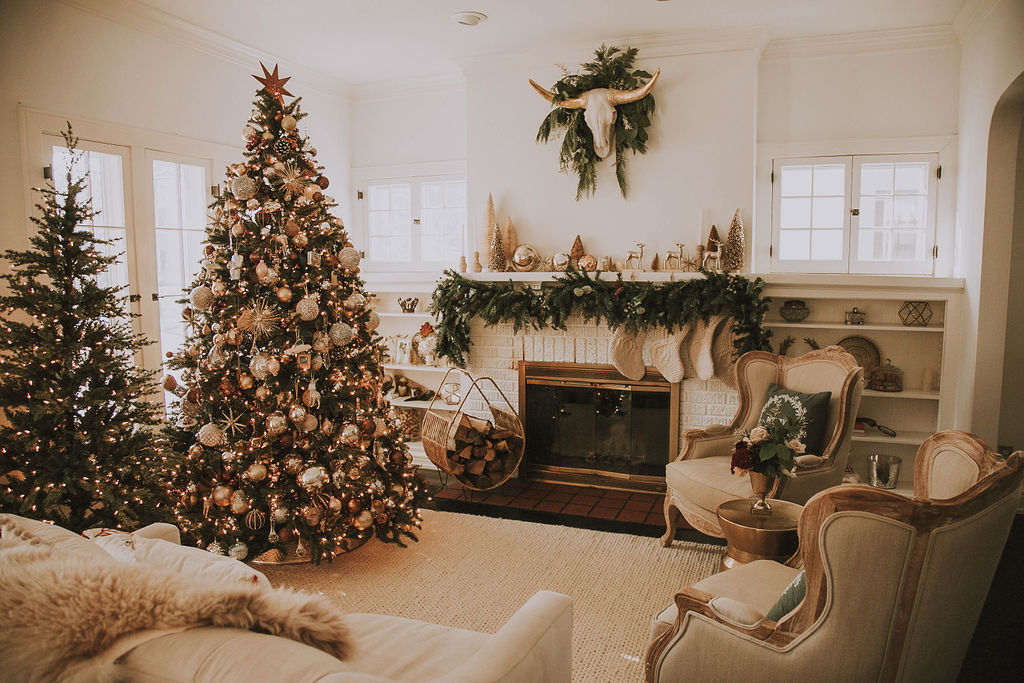 It truly is the most wonderful time of the year! And that means all the garland, lights, and plenty of trees to go around. I absolutely adore the holidays, and our home is definitely a reflection of that spirit. Please sit back and relax as we kick off the official start to the holidays and enjoy a holiday tour around our Christmas set up this year.

This is officially our first Christmas as a family of four, and you better believe I want it to feel festive and warm for this special day. I typically wait until the week of Thanksgiving to get the house glowing for the holidays, but this year with the pandemic keeping us all home, I decided the earlier, the better.
Each year, the decor is slightly different from the last, and this year might be my all-time favorite. Turning on the lights in the morning while the sun is still low and the house is dark makes my whole day. The trees and the garland add so much and make every single person in our home happier. One new addition is our fireplace garland; it is absolutely gorgeous! Also, our stockings and a whole lot more bottle brush trees! I also threw in a few festive pillows, and I absolutely adore the Merry Christmas ones; that green is so lovely!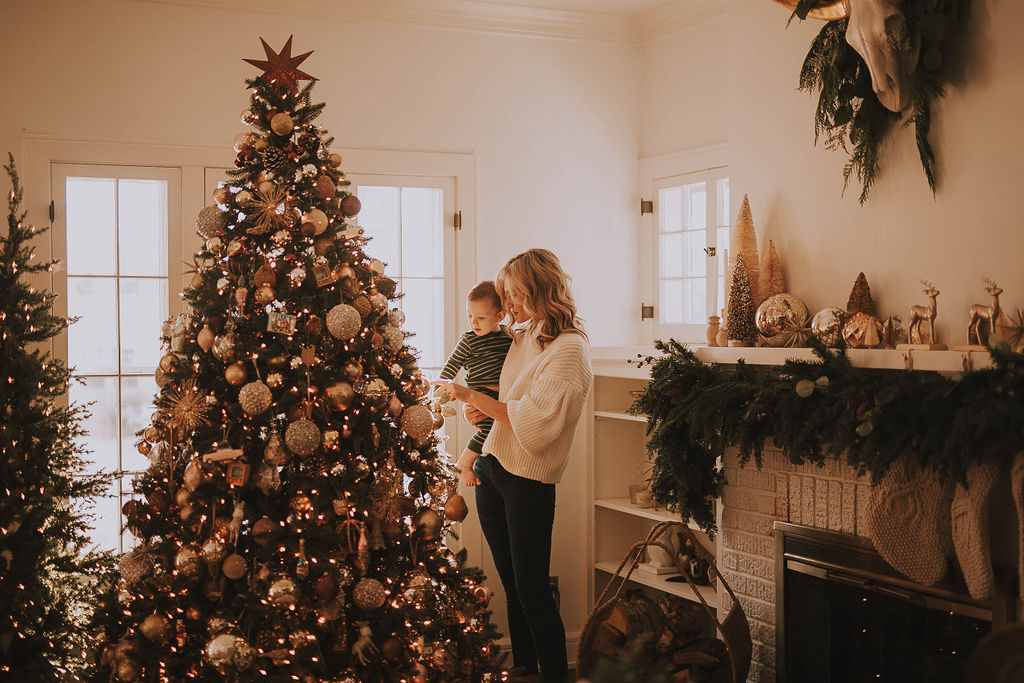 I have so many special memories surrounding Christmas and special traditions that my family has always kept, so I truly hope to share those with our kids. The number one request I hear around this time of year is where to get ornaments. I have been collecting ornaments for years and years, and I love that most of ours has a story. Still, my all-time favorite is Pottery Barn, Patina, Target, HomeGoods, Amazon, and I always add to my collection anytime we travel.
The second most requested question is how to decorate your tree with so many ornaments! So this is a tricky question, and one day I will film the process so you can see it come together, but it takes time, patience, and a lot of ornaments.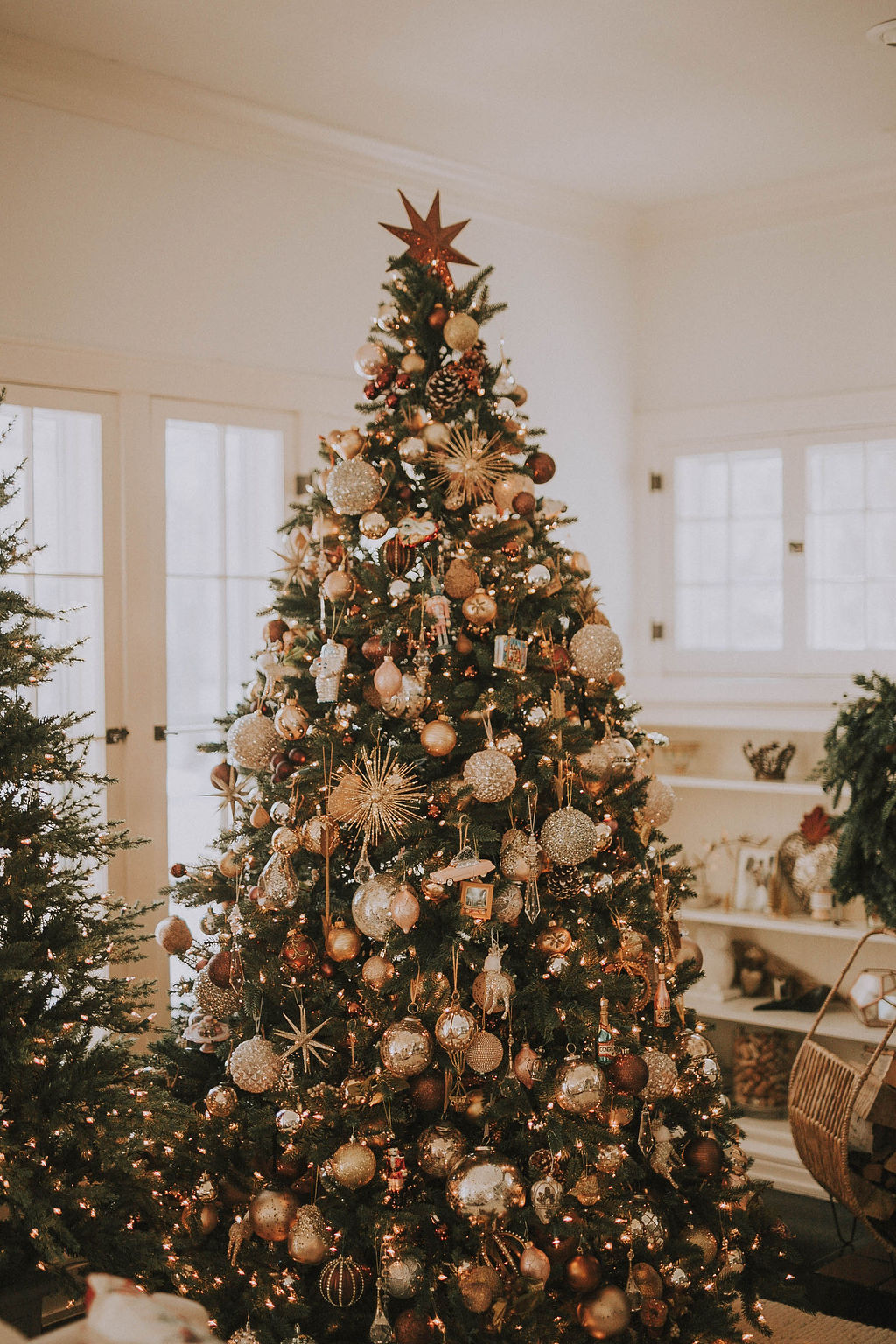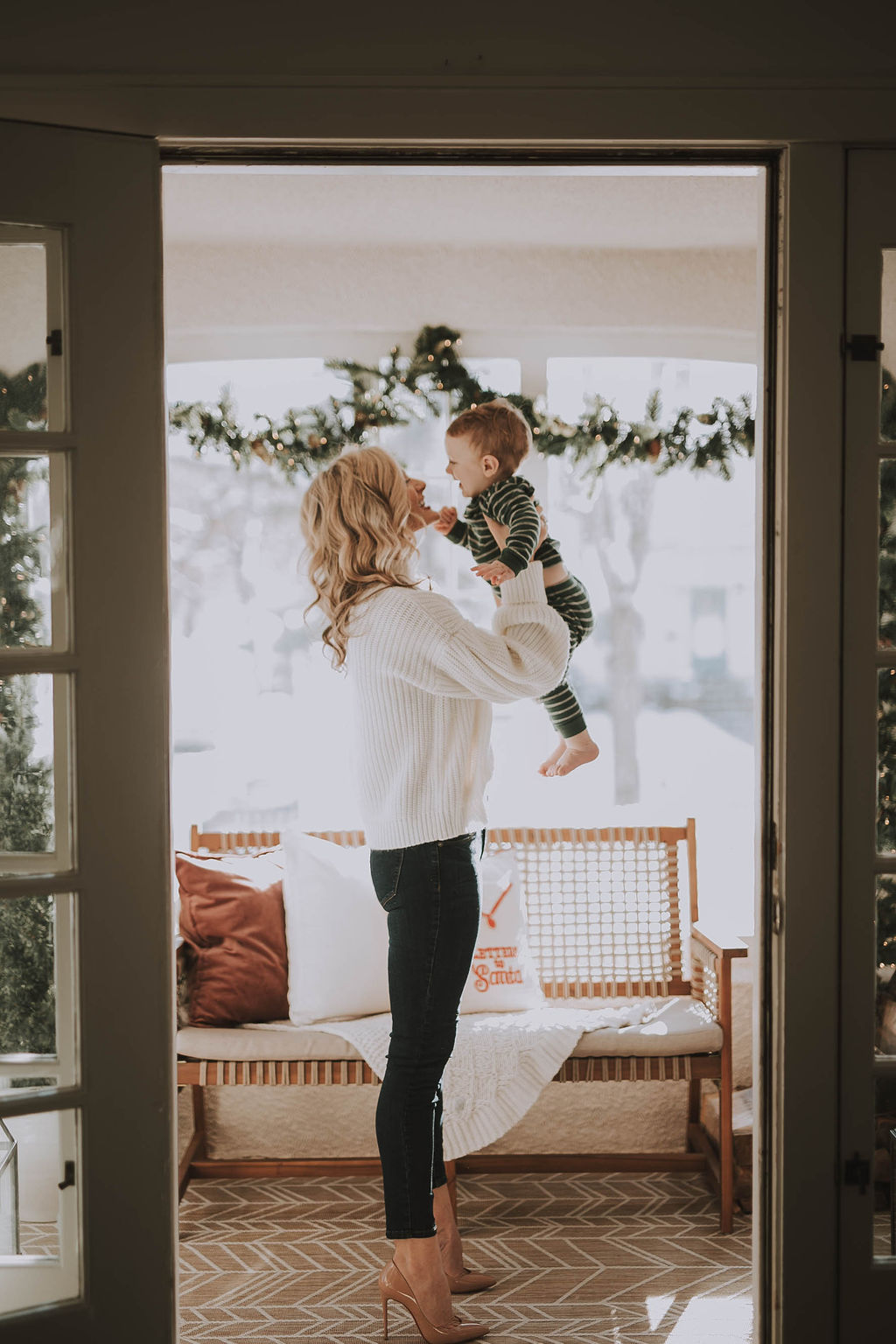 Layering is the most important part of decorating our tree. I lay out all the ornaments, and then I start with the filler ornaments and place them all over deep inside the tree then I slowly add the larger ornaments at the bottom and then pile on the layers ending with the ones I love most on the outer layer. It takes me a few days, and I am constantly adding and playing with it all Christmas season long! This year did turn out great, and it brings me so much joy.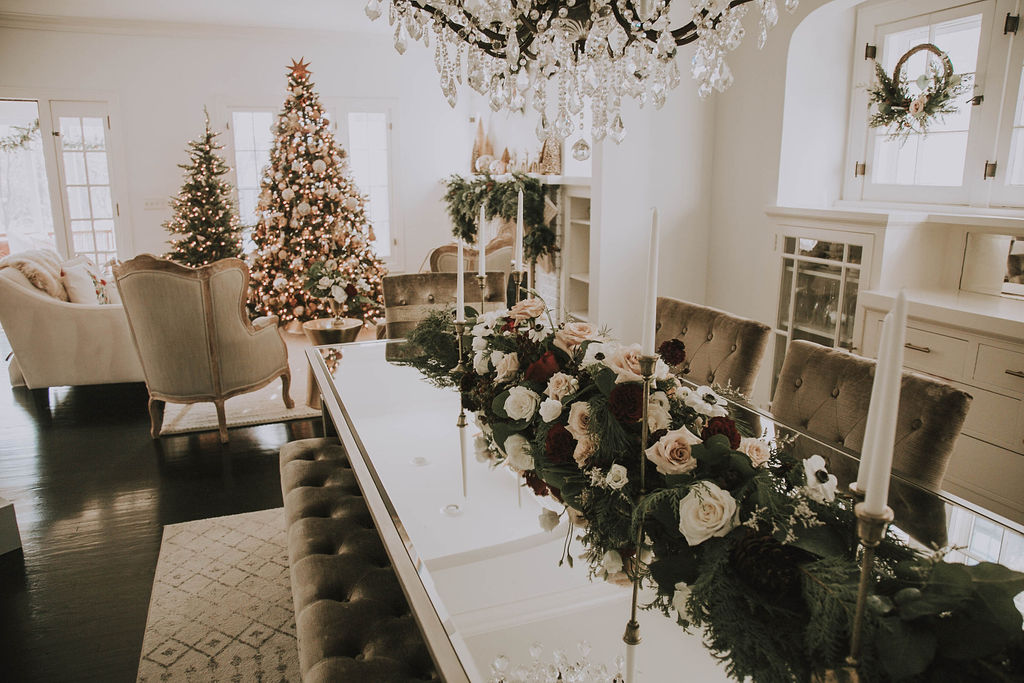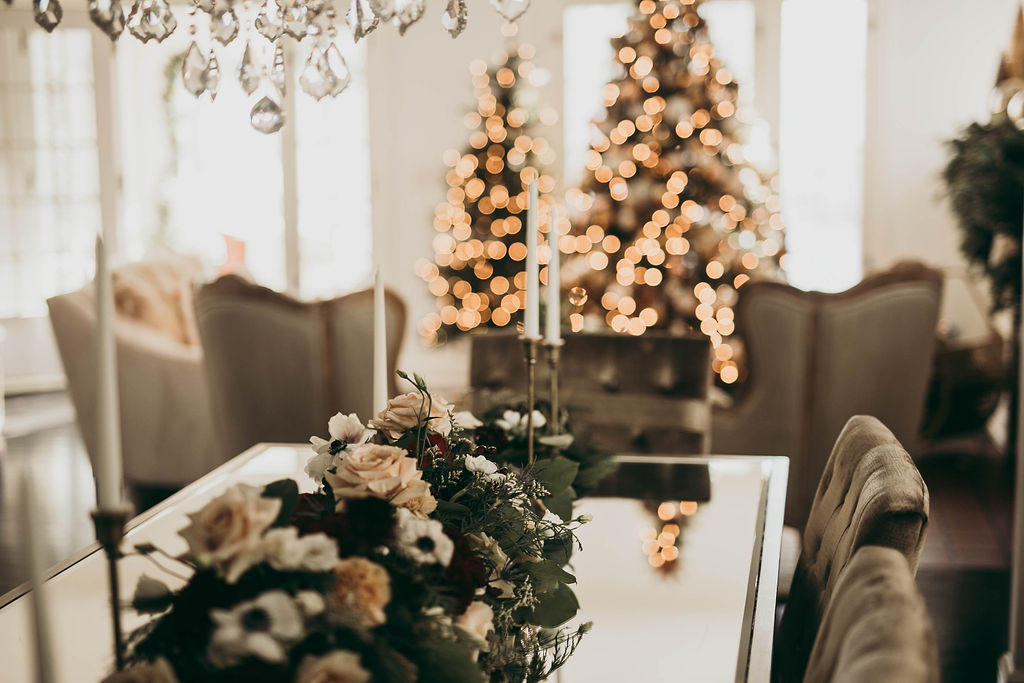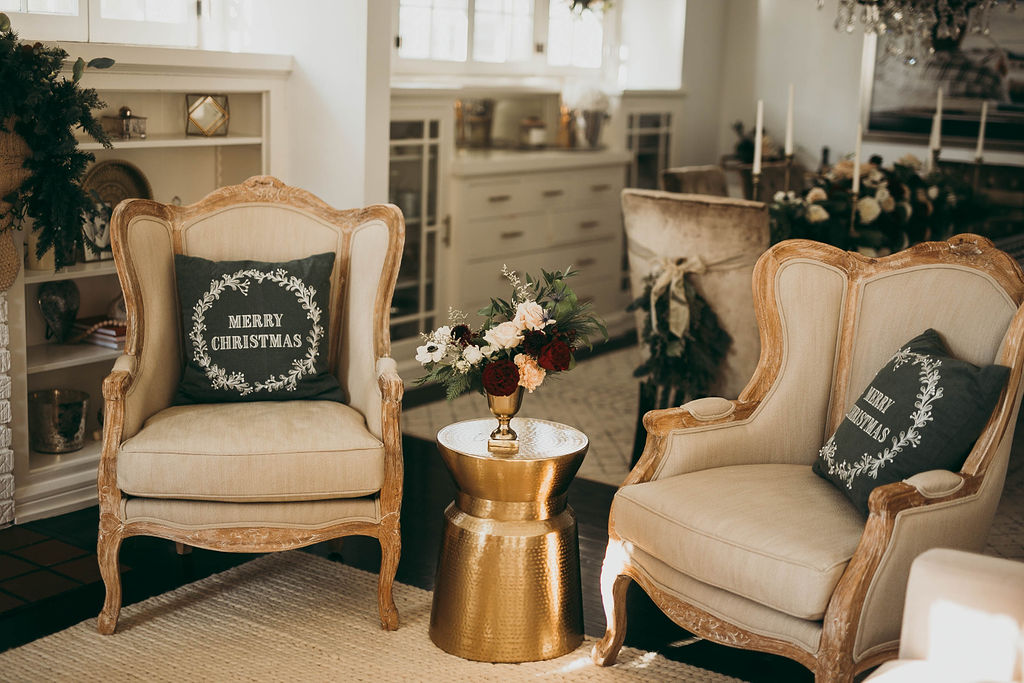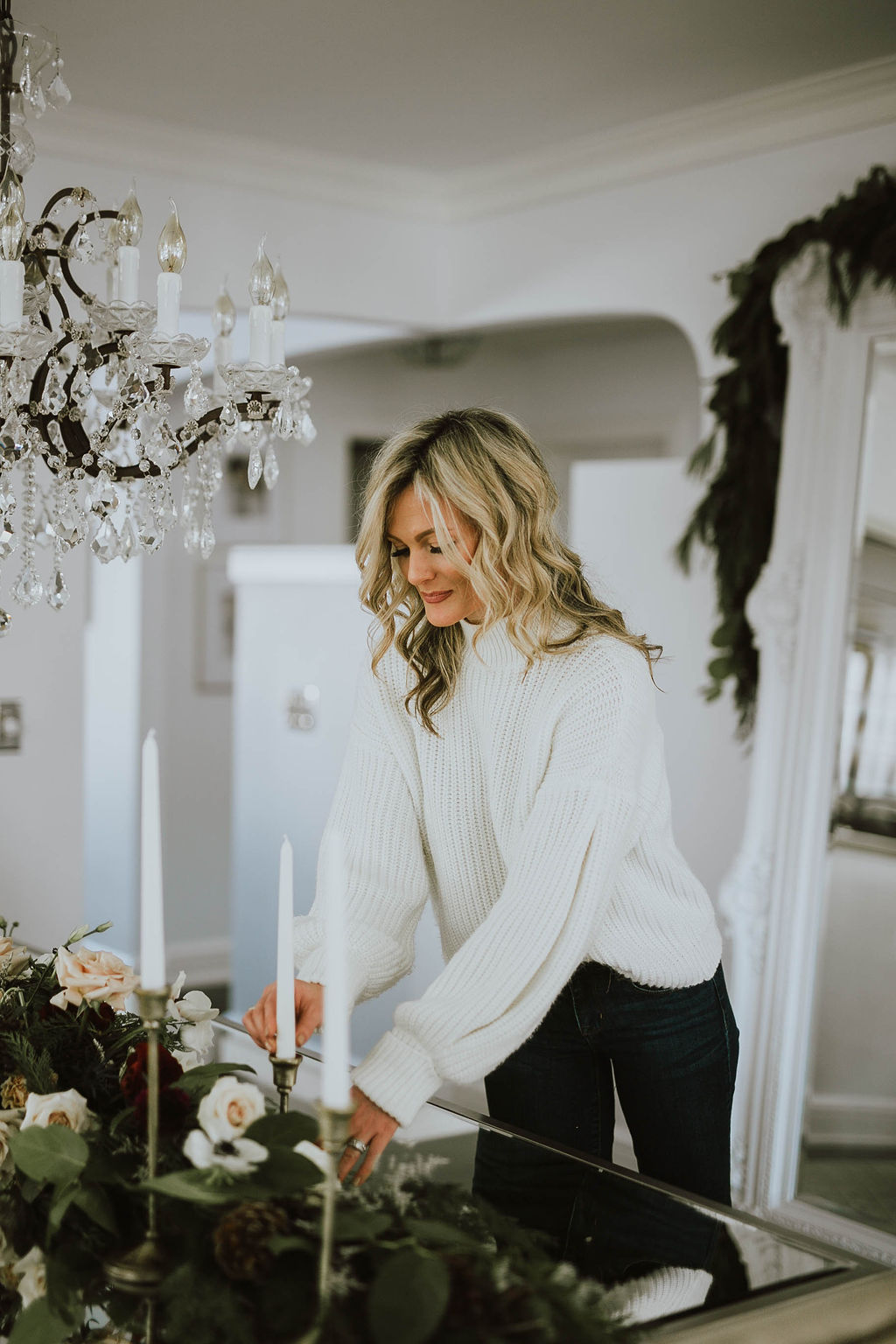 I also have to thank my dear friend Kelly from Maven, who came over and helped me style my mantle and bookshelves! Everything just needed a fresh perspective, and I am so grateful for her keen styling eye! Also, say hello to Kasey from Ink and Ivy Designs. She made our dining room look like a total dream! The whole house has been smelling like Christmas for over a week, and I never want it to end!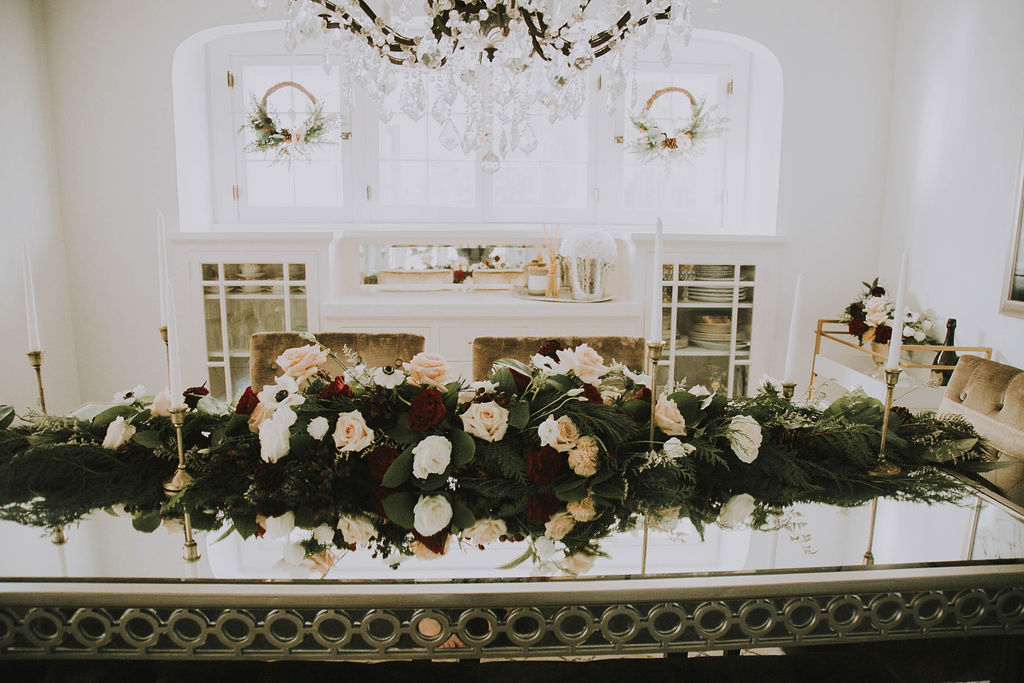 you
I also include plenty of links to our decor and items of interest for you! I know how hard it can be to find Christmas decorations, and I honestly love the vintage and unexpected ones more than anything else! I was telling my niece how starting a collection when you are young is so fun to do because then when you are a grown-up, you will have a whole tree to fill!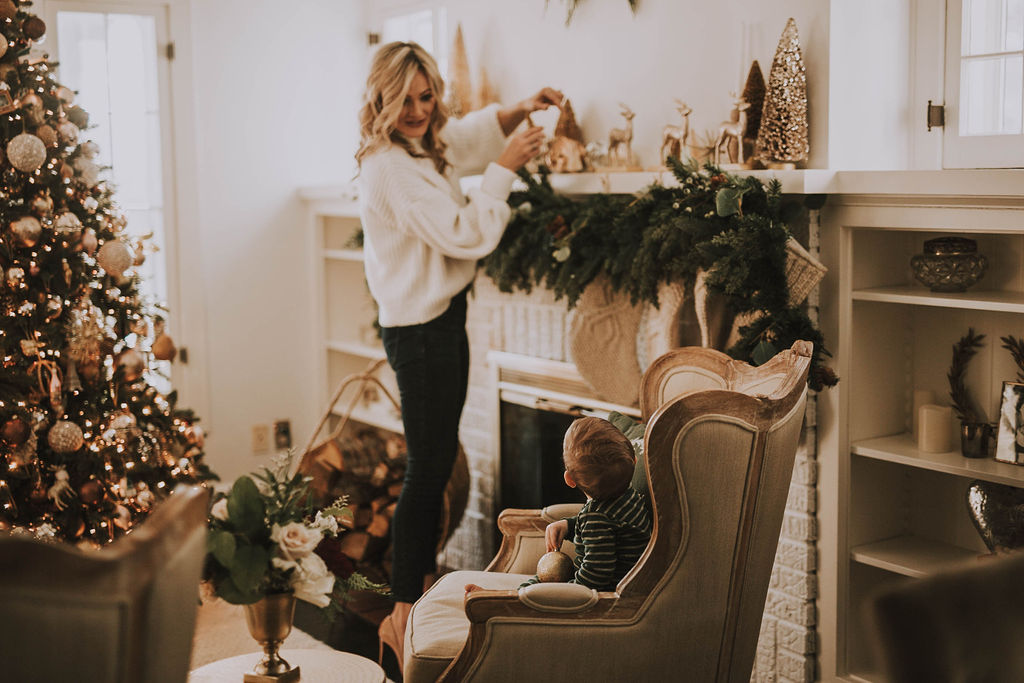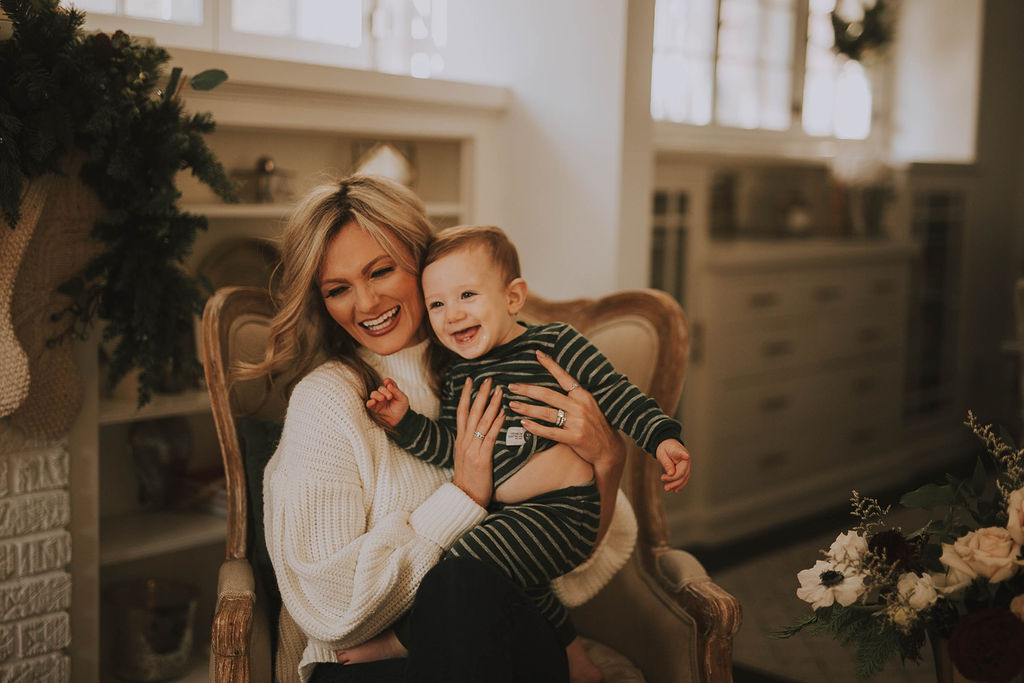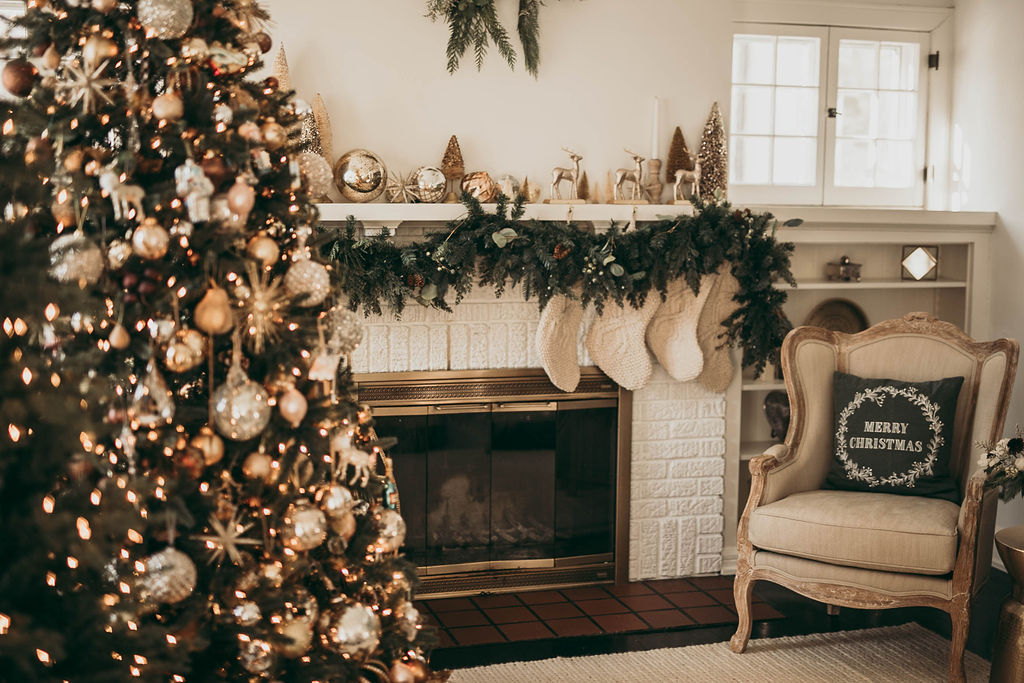 As we kick off the official start to Christmas, I hope you have a lovely Thanksgiving week. This year has surely been one full of many valleys and many peaks, but most of all, I am grateful for the support I constantly feel on this blog. Sending you a lovely week ahead, and thank you as always for stopping by to following along with me!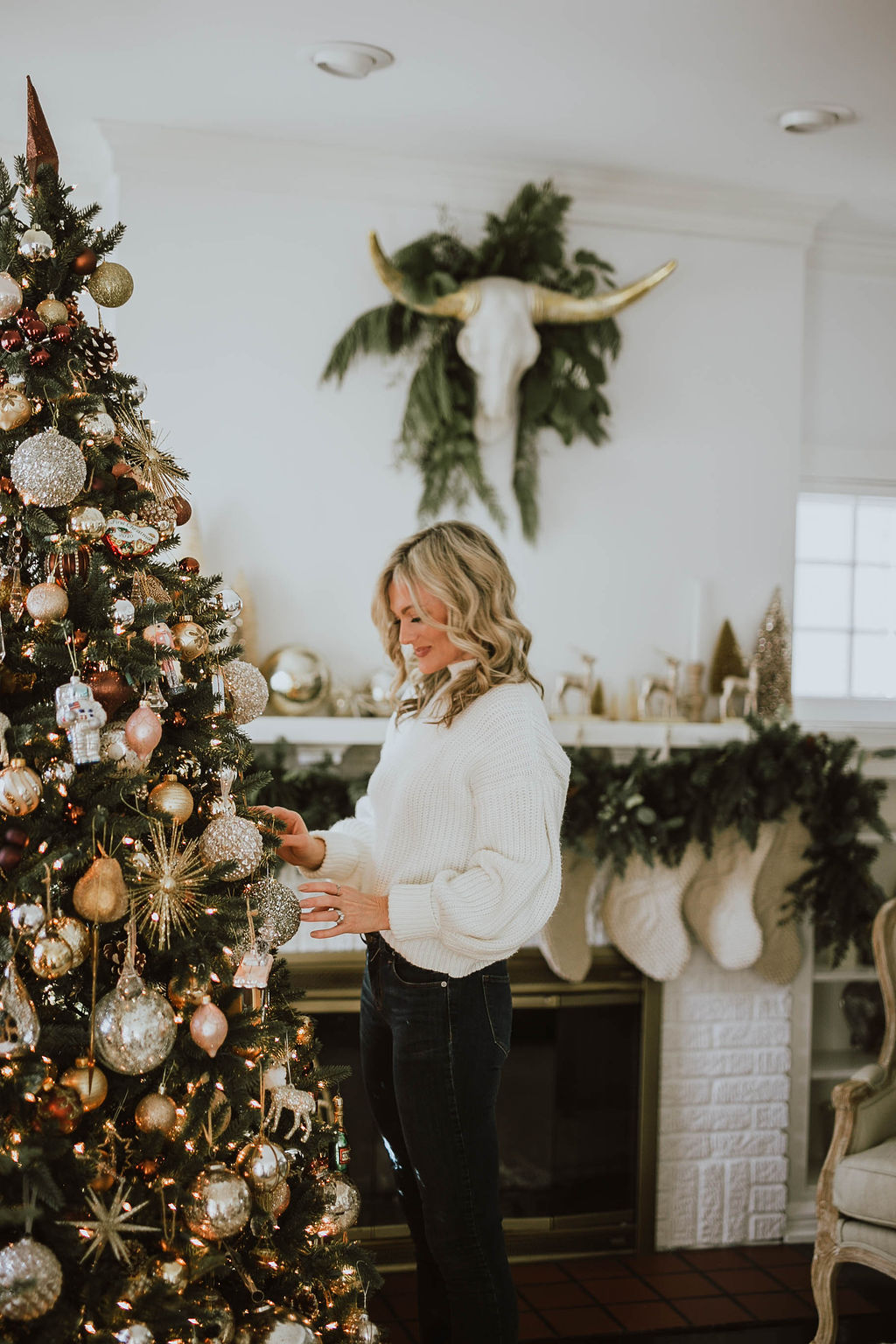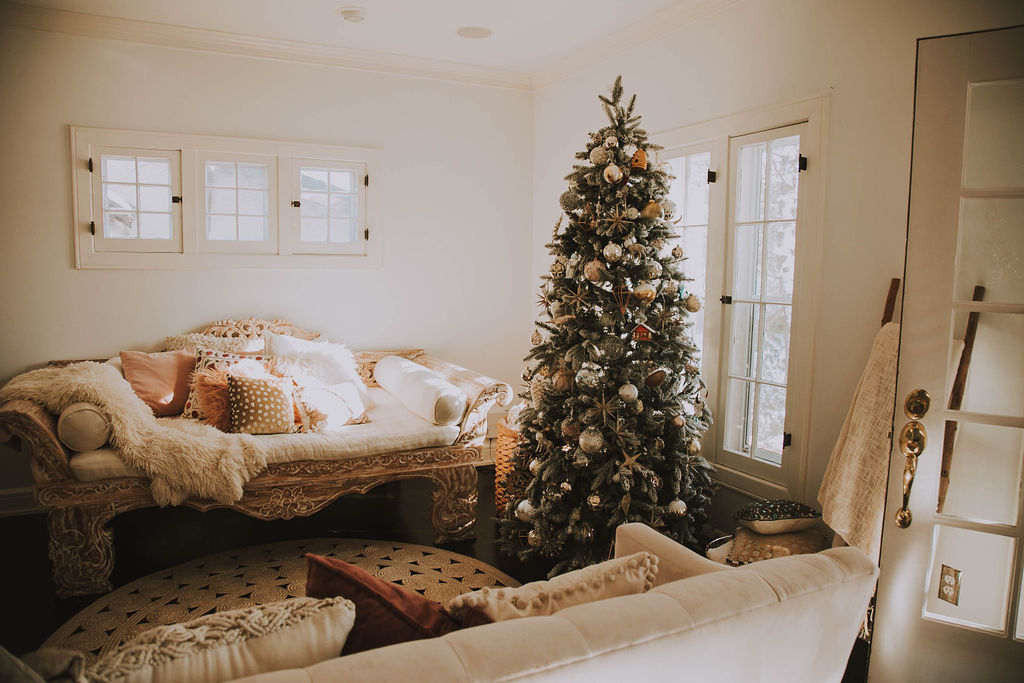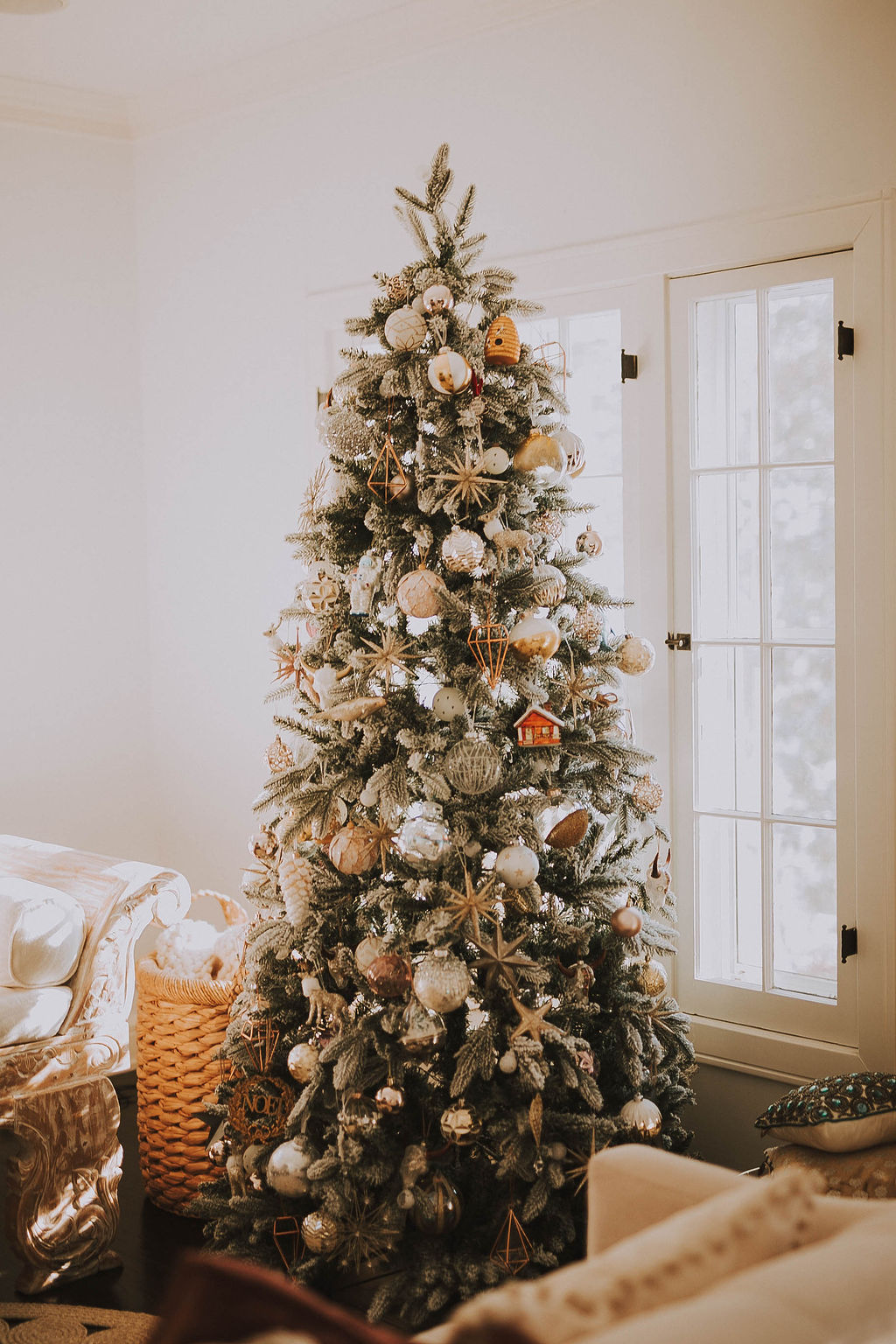 All images thanks to the talented Samantha Cater Photography