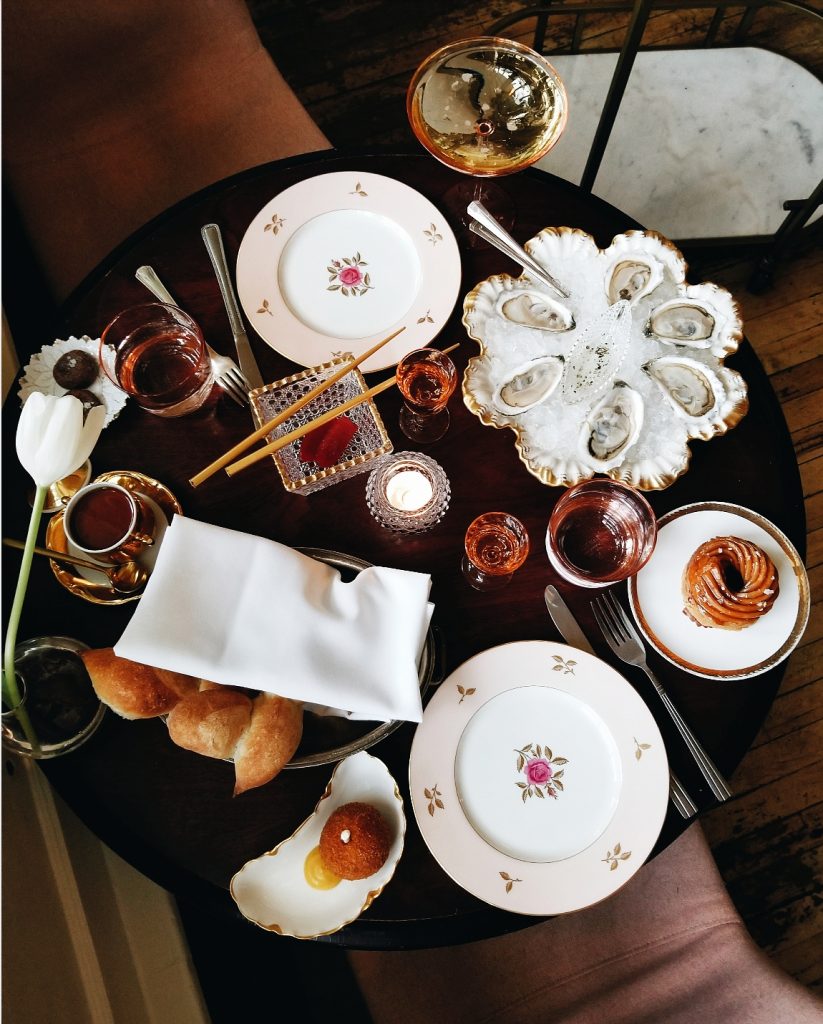 So we have all been there, the dreaded question, "honey where do you want to eat?" Isn't the pressure of that one little tiny question the worst? My typical response, "I don't care, anything is fine!" Then the inevitable game of going back and forth making suggestions and throwing out new ideas feels like it never ends! And in the end, we usually just settle for takeout for lack of creativity! How annoying, how tragic!
To help you keep that romantic spark glowing, here is a list of my favorite romantic restaurants in Minneapolis. One that you can come back to over and over again when in doubt! And if you are headed north for the Super Bowl and want to eat like a local, these are sure to please!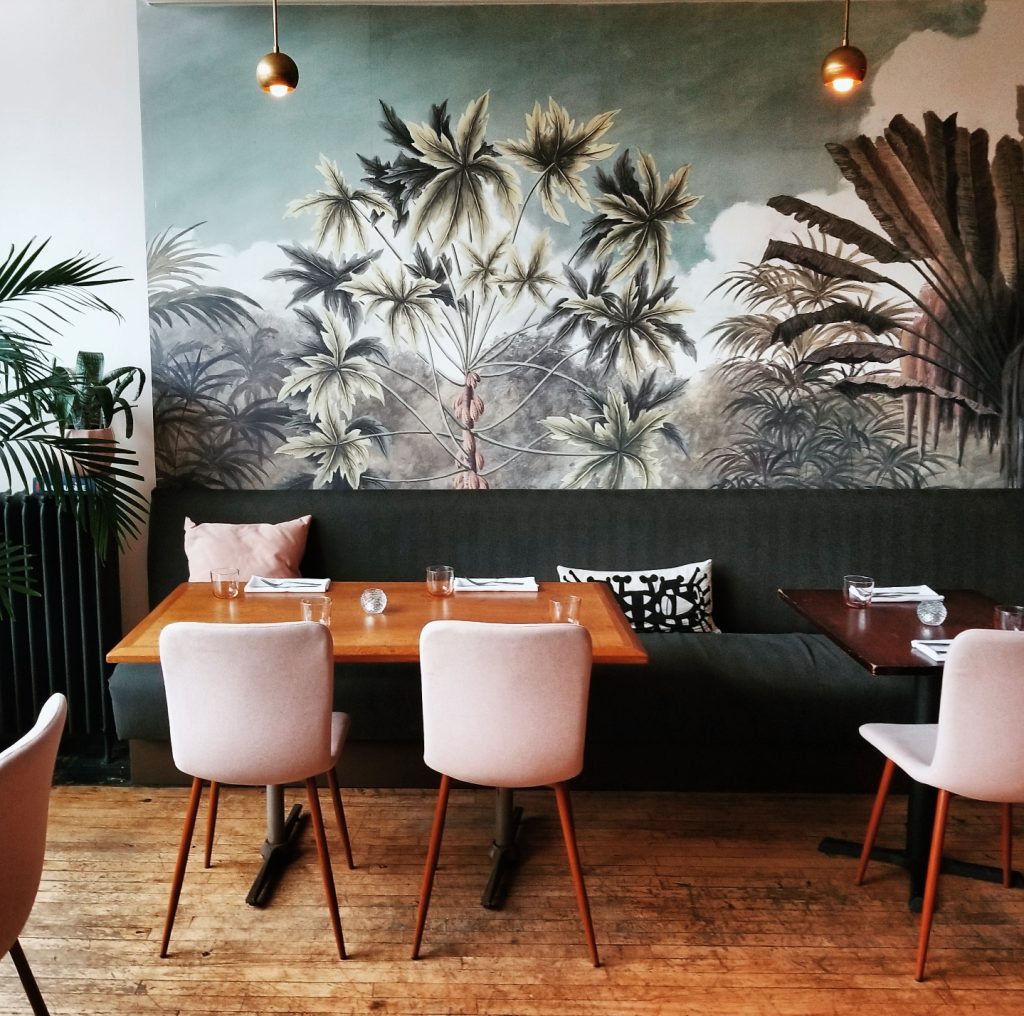 Step foot into romantic paradise at this hidden gem. Just six months after opening their doors and setting the scene with Parisian painted wallpaper and pink-hued glassware, you will be coming back to this slice of Heaven! Situated in South Minneapolis, chef Jamie Malone is a total rockstar! The presentation, food, ambiance, it is all a win in my book!
If you need a restaurant that is hands down a winner every single time, stop looking. When in doubt, head to BLG. No reservation? Take a seat at the pasta bar or grab a booth at the bar because the red wine spaghetti and Orange infused gnocchi with cauliflower will have you coming back here again and again. It is perfect for just about any dinner setting, and guests will love you for taking them along!
Just as dreamy as it sounds. The menu at this little hot spot is always charming, the decor aesthetically pleasing, and you won't go hungry. Beautifully crafted cocktails, desserts and everything from savory to sweet, It has the words take me here for a date night written all over it.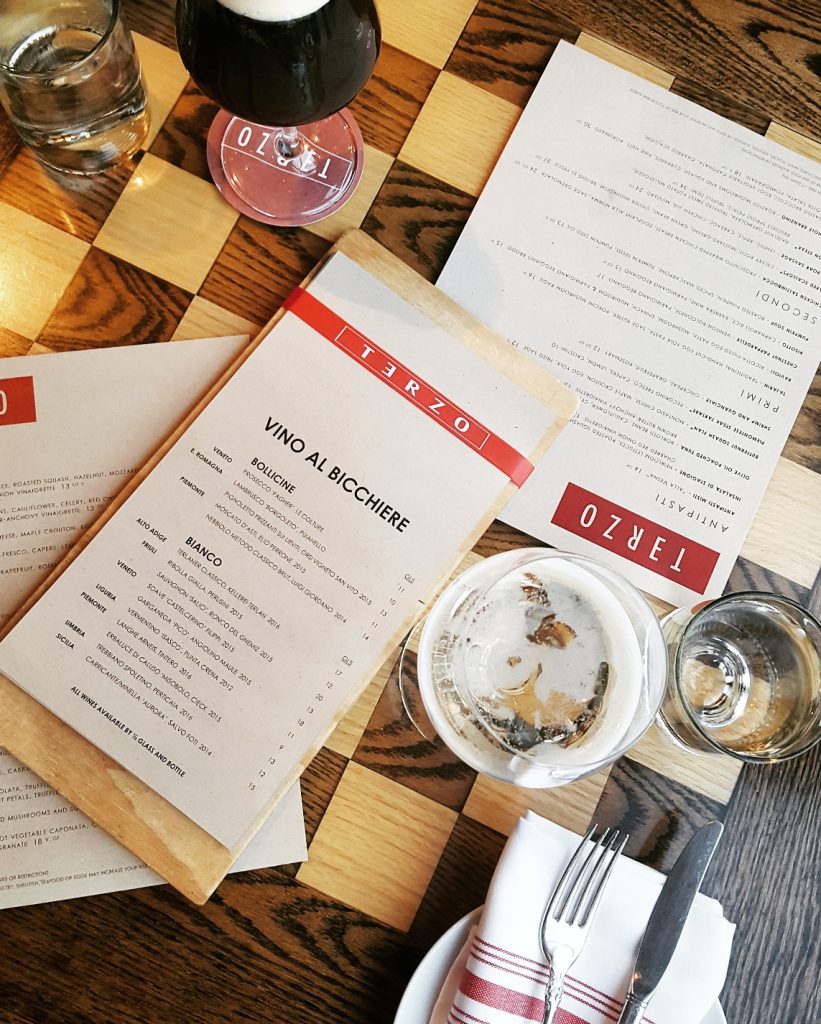 The Broder's family always knows the way to my heart, and after a few different rounds of menus, Charlie Broder has hit the high notes with this one. Order the red wine risotto, and ask for help in selecting wine as they are quite versed in the culture of knowing their offerings. Always a little something unusual and unique to go with any dish! The ambiance is charming and warm, perfect spot to cozy up no matter the season!
If you have yet to dine at this fine establishment, ladies and gentlemen go ahead and start your engines. I am sure you already read while driving so let's not waste time. One of my all-time favorite spots in South Minneapolis, this restaurant showcases farm to table menu options that are healthy, tasty and beautiful. Yes, the fries are not healthy but worth the splurge. I recommend this spot for breakfast, brunch, lunch, and dinner!
Linden Hills just has the most charming vibe to it, and so does Tilia. Something always so European about watching a chef prepare your dinner and here you can watch it all goes down. Front row seating while your food tossed to perfection and fresh but straightforward cuisine that is perfect for a romantic evening out.
Sisters to the original Pizzeria Lola in South Minneapolis, Young Joni's relaxed culture, and dim lighting make for a very sexy date night spot. Don't forget to check out the hidden bar in the back too because it is worth grabbing a post-dinner cocktail and sticking around for people watching.
If you are thawing out from the sub-zero arctic blast in MN and need a spicy dose of Latin flair, step foot into Hola Arepa. Great for cocktails, happy hour or just a fun and upbeat evening with your honey over homemade arepas and guac. What's not romantic about that! The lights go down after the happy hour crowd clears but the atmosphere is always vibrant and the drinks strong!
This restaurant holds a particularly significant spot personally as it is one of the first places my husband took me while visiting Minneapolis. I love the ambiance, the apple cheese, and chive salad is a home run so are the fries here (that little Parisian kind that you can't stop eating until they are gone), and the sea bass is almost spiritual. Just go and thank me later!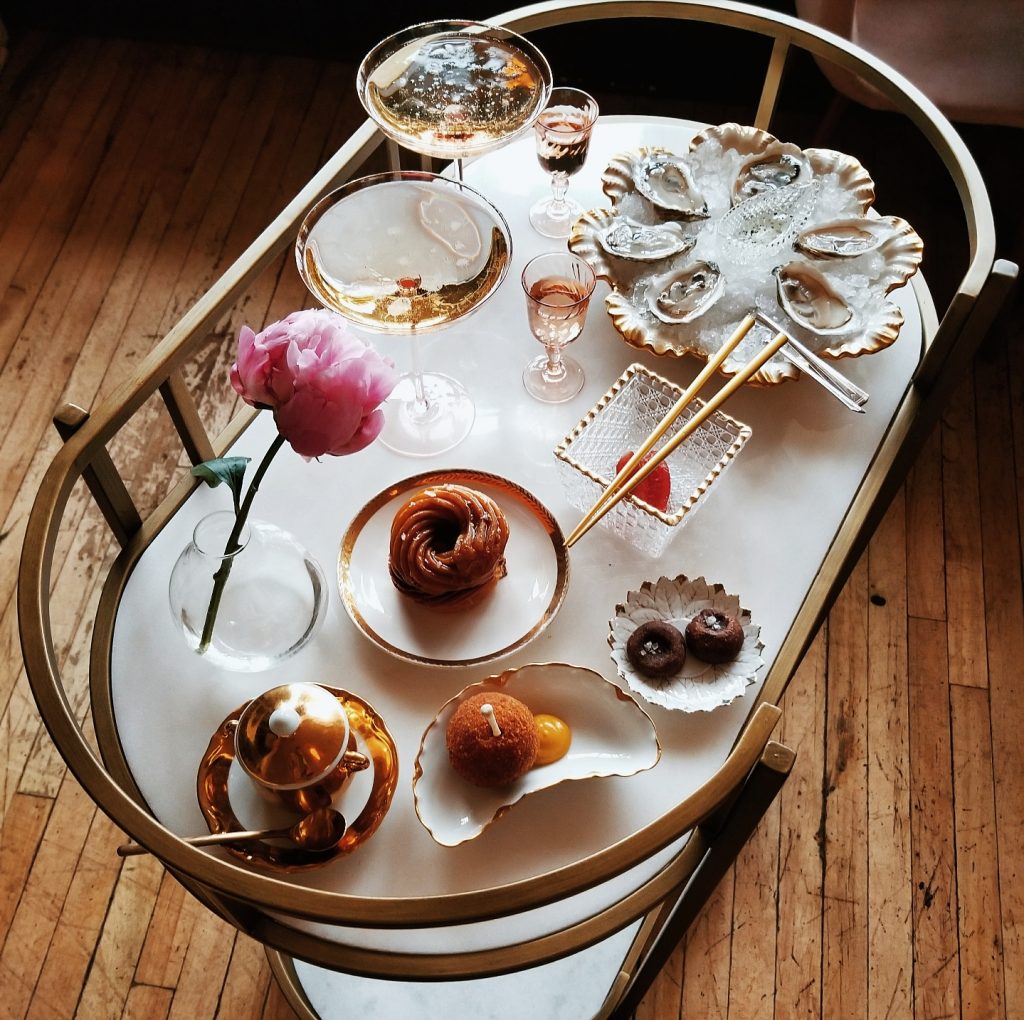 The whole atmosphere at 112 is romantic. The lighting, cozy tables, and the food are quite delectable too! If Bar La Grassa is busy, then make your way down the street to 112 Eatery because they could be restaurant cousins! My husband could not get enough of the burger, so order one to split!
Spoon and Stable holds the spot for best bar in the cities. Everything about this restaurant, the staff, service, presentation, it is all quite lovely. I love the vintage meets new vibe and the nod to the Midwest with a French twist!
It's an institution. If you are somewhat familiar with the history of the city then you know this is a must attend, especially if you have an appetite! The portions are over the top, the meat comes on a rolling tray (along with living lobster) and the sides are enough to feed a small army. A drink at the bar, filling meal followed by a cuddly nightcap at Prohibition, you have a great date night on your hands.
If you need a dose of French Food, head over to Barbette! This spot is a win day or night, good food, atmosphere and fabulous drinks. I love the dimly lit atmosphere, and naturally, the Pommes Frites and Creme Brulee are a necessity!
Enjoy you guys! I would love to hear some of your favorite go-to spots in Minneapolis!