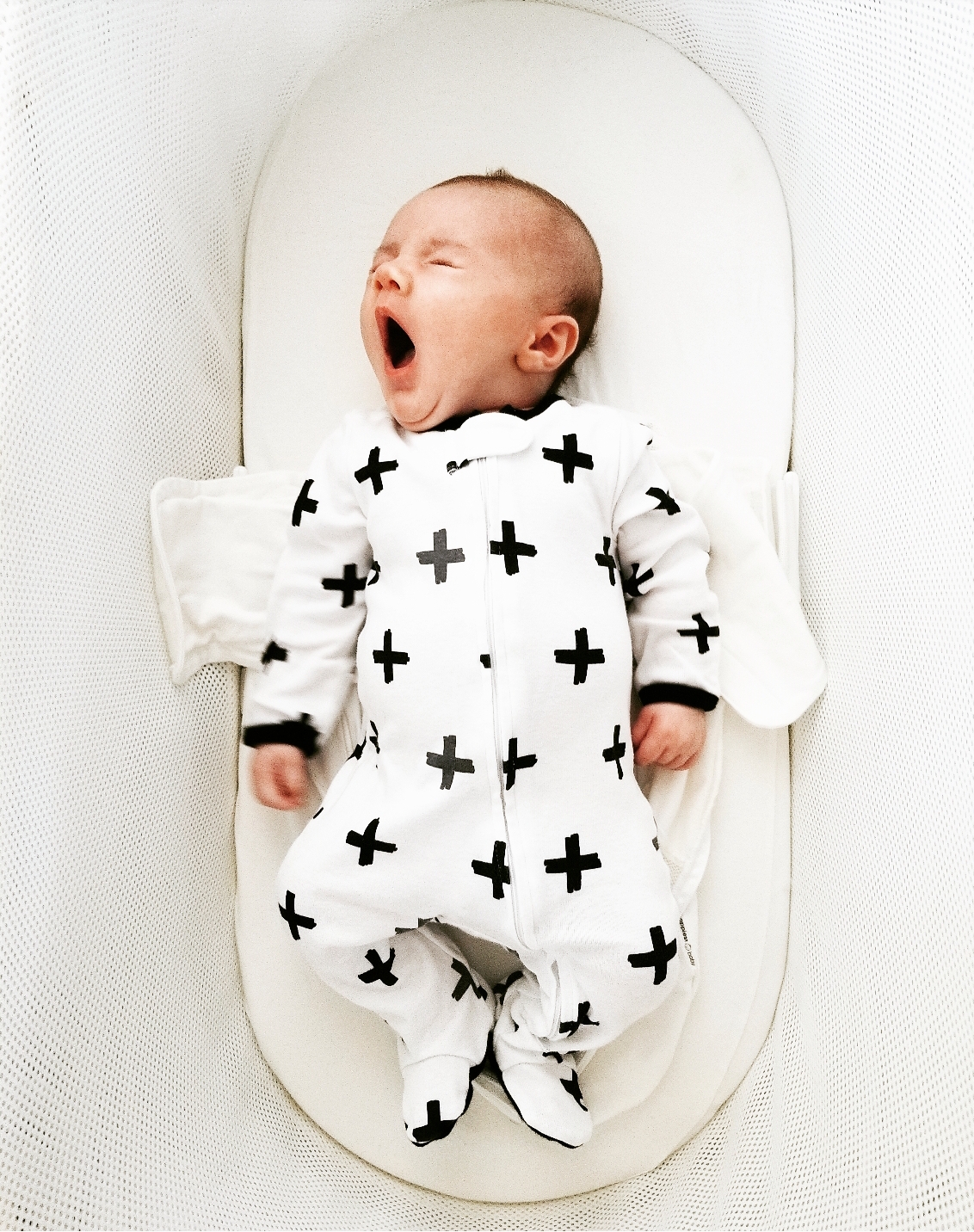 Let me start out by saying I initially hated our Snoo. I did a ton of research when I was pregnant, spent trips, plane rides, and late nights not sleeping but reading. I felt quite prepared and sold on making the Snoo part of our home and baby boy's permanent bed. I want to be very transparent and tell you that I purchased our bassinet on my own. This post is in no way sponsored or endorsed in any way. These are all my thoughts and feelings as a new mom. I hope it helps make your decision to buy or not buy the Snoo a little easier.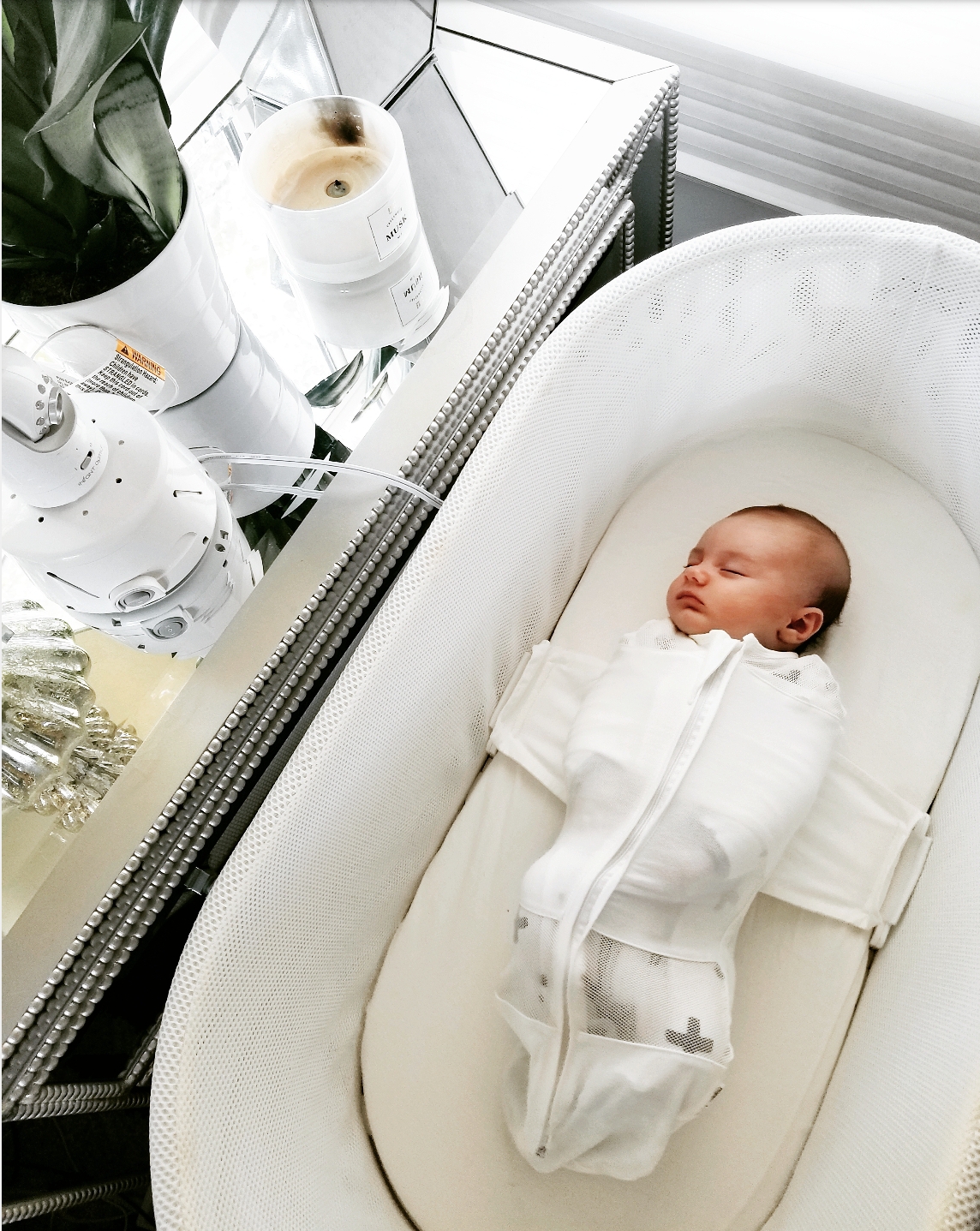 I will admit I did not anticipate the trial and error that one encounters when living with a newborn. I focused so heavily on being pregnant, my registry, and decorating the nursery, the idea of living day-to-day with a new baby sort of escaped my mind. I am sure you are sitting there scratching your head thinking, "What did you expect to happen when you went home?" and to answer your question, I have no clue what I was thinking! Apparently, not too much!
I shared my top registry items here, and we did not physically have our Sleeper yet, but it did make my top items list! Like I said, totally sold on it, seemed crazy to not include it!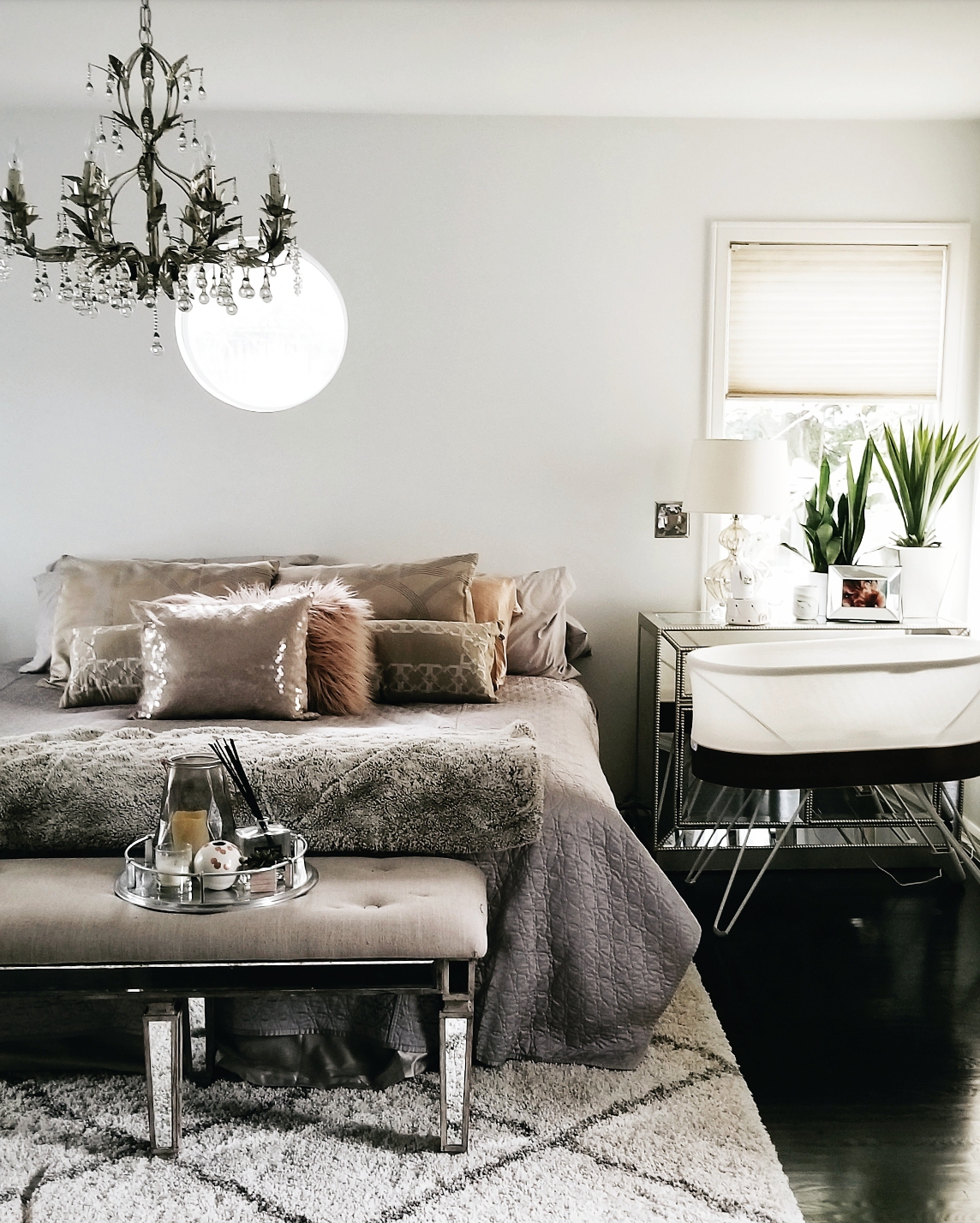 As you might be aware I ended up having a C-Section and lifting, moving, sitting and bending were all a challenge. We started off sleeping in my office for the first two weeks. All five of us crammed into a Murphy bed and space was not on our side.
John wedged the Snoo up against my side of the bed. I will admit we were stupidly co-sleeping with Leo in the doc-a-tot for the first few days home. One night I woke up and a blanket had found its way too close to his face, and I cried for about four hours. I was sleepless and checking his breathing about every thirty minutes. Something needed to change and quickly.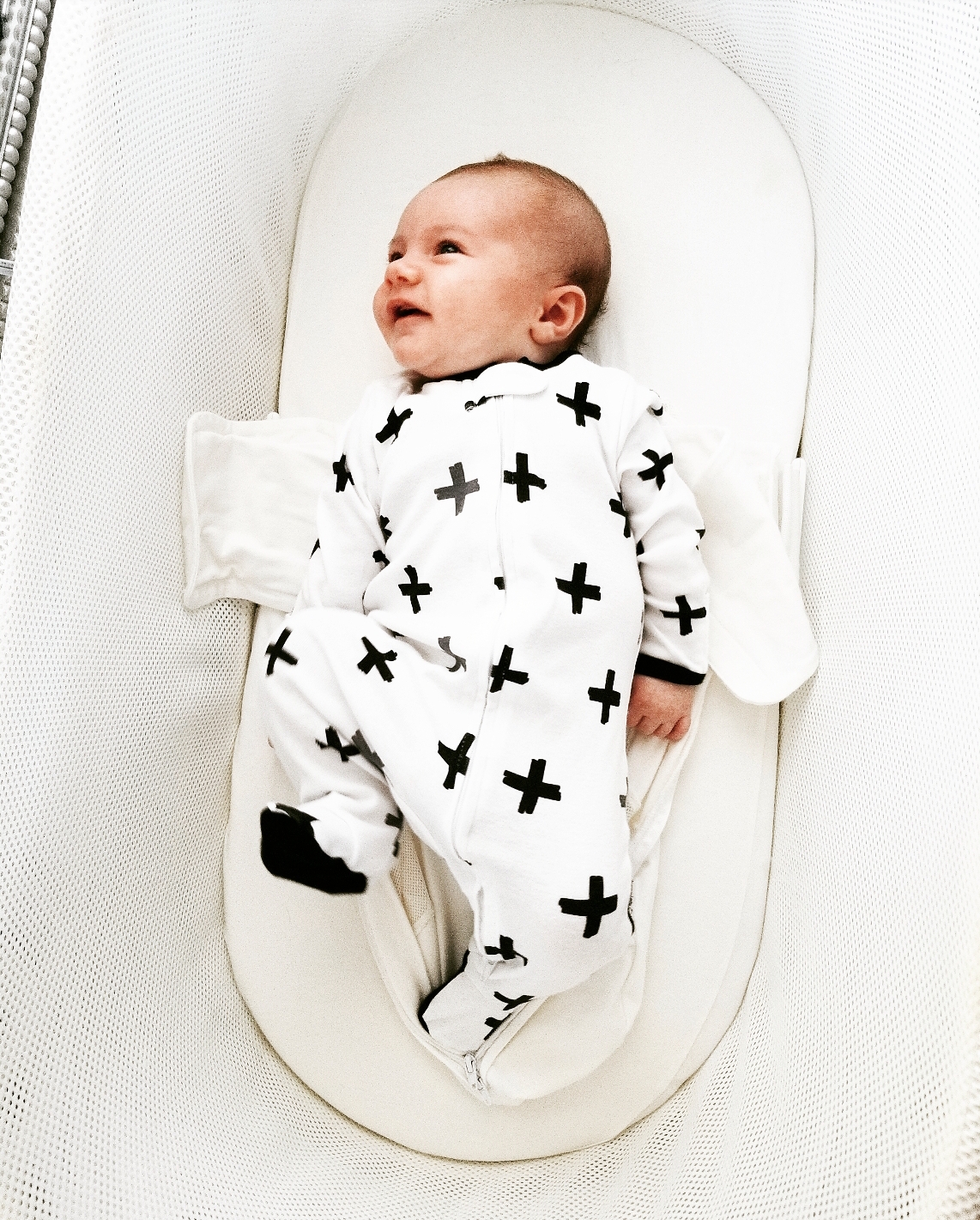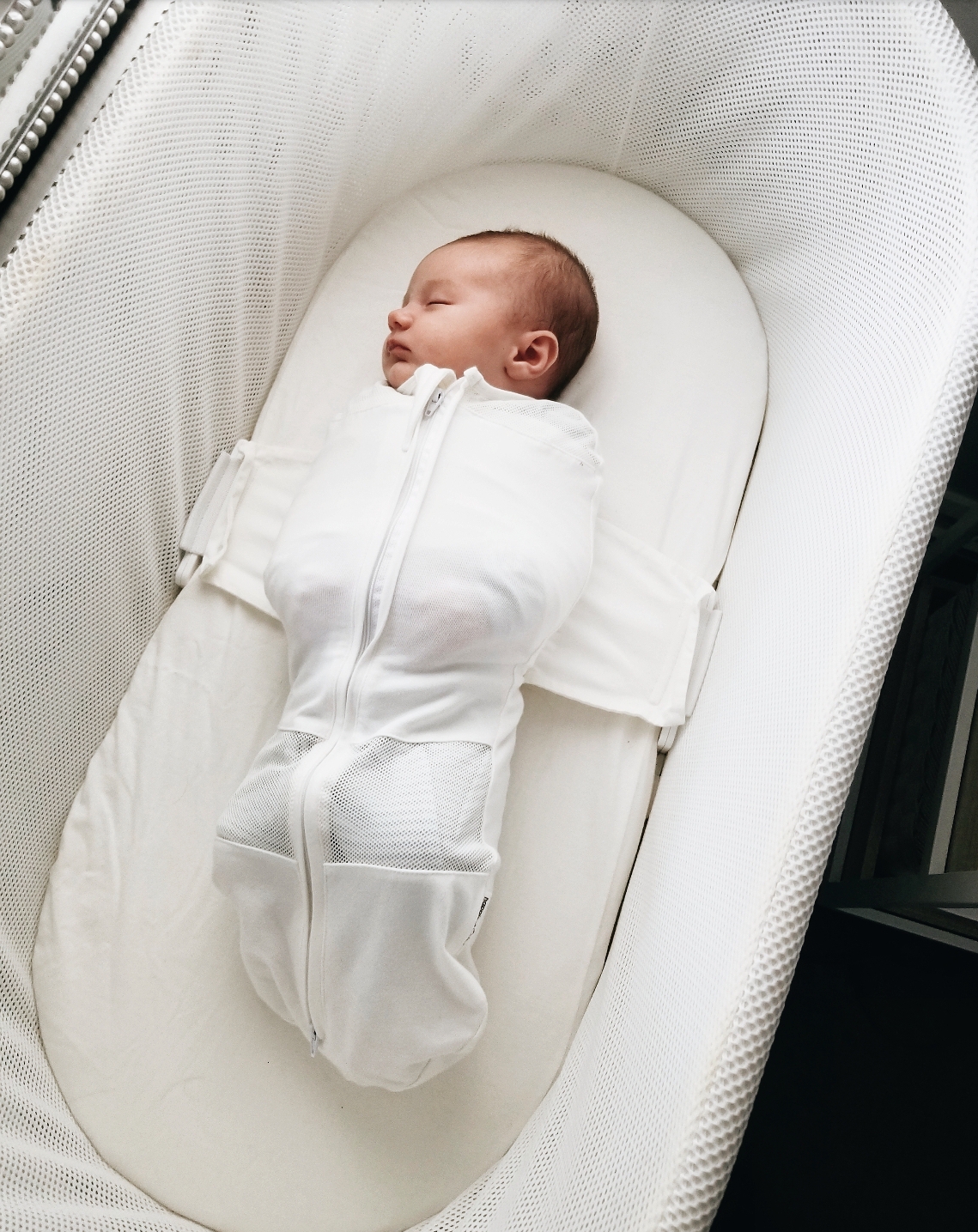 Wide awake at one a.m., I started googling about all the things we were doing and how they were all terrible ideas. I freaked out, what was I thinking? I went into level ten panic mode. I pulled all of me up out of bed and grabbed the swaddle that comes with the bassinet. I told myself this was happening and I zipped that baby into it so fast and prayed for the best. Of course, he slept like a champ. I remember grabbing John and saying, "Oh my goodness, honey, go look he is in the Snoo!"
Hello, sleep-filled nights. Hello, my new best friend!
The trick for us was to believe it would work. I doubted it, and I thought Leo needed his hands out and up over his head. Even the nurses at the hospital said he was breaking free of the Halo swaddles. He was a little Houdini baby! If you read the Happiest Baby on the Block, (I highly recommend it or watch the DVD), Dr. Harvey Karp, preaches the benefits of swaddling. Babies have a startle reflex that makes them feel as if they are falling. I watched Leo startle himself over and over as a tiny needy newborn and finally said enough. We are doing the damn thing.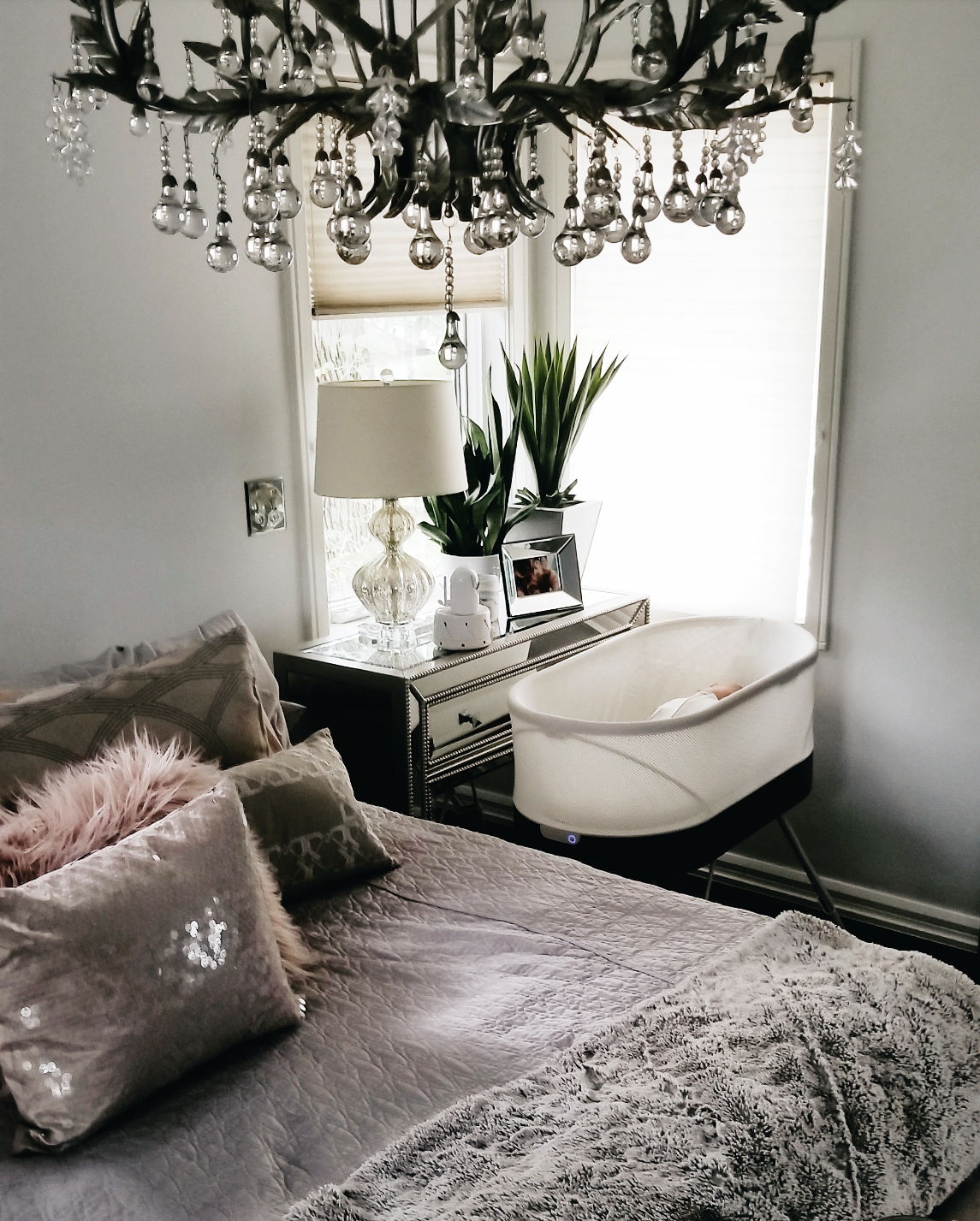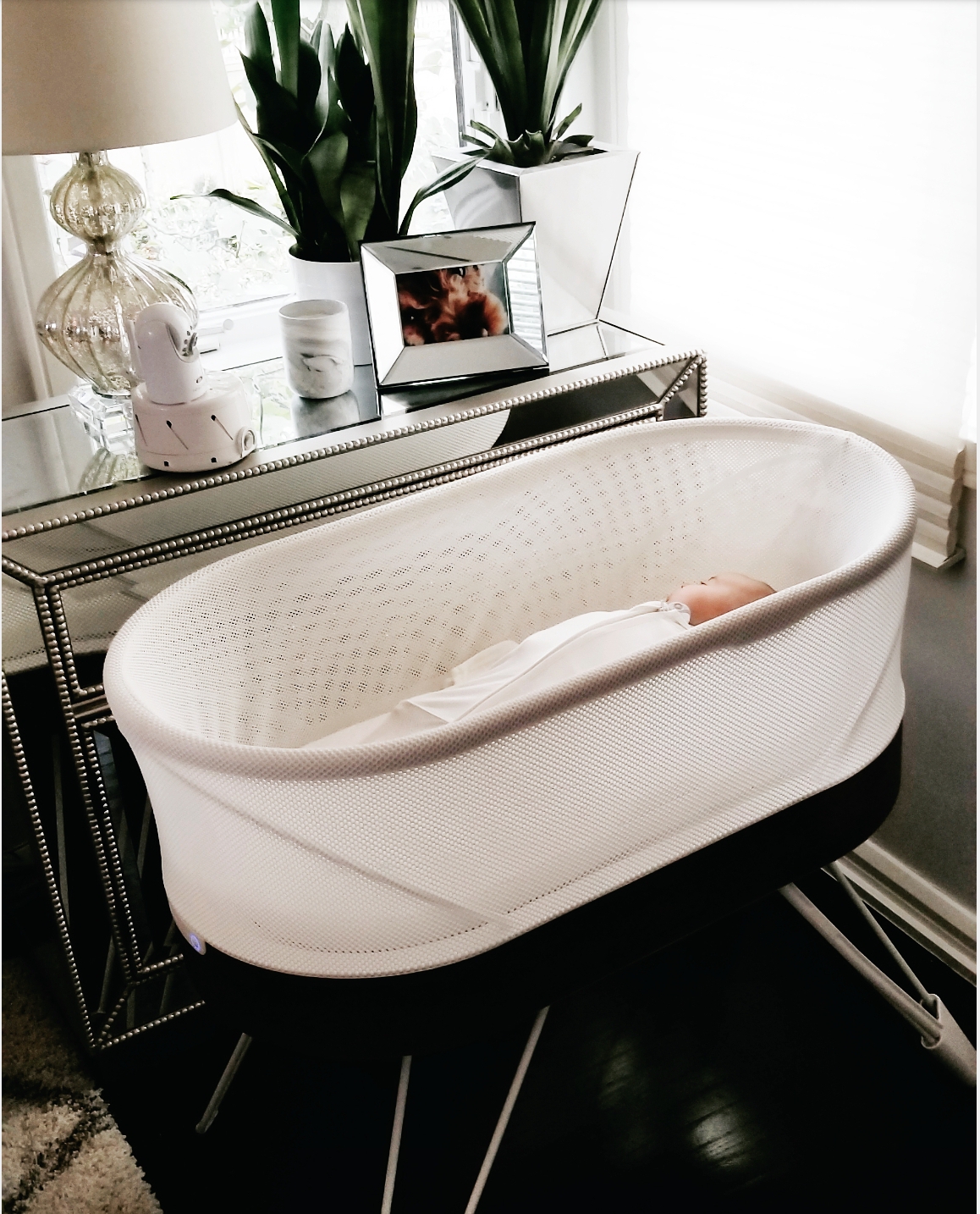 I have not looked back since or doubted our investment.
Trust me it was not easy to make myself do it. Zipping baby boy into that little straight jacket almost felt cruel, but when he slept four hours, five hours, and as of the past two nights seven hours, it feels fabulous seeing him wake up so happy.
I am a believer.
I had to train myself to remember the benefits were mostly for him, but can I be honest, I would pay whatever it cost to get a sound nights sleep. I went from not sleeping to sleeping. We all did because when mom is sane, the rest of the house can function. So, in the end, I genuinely believe the Snoo is more for parents more than anything else!
Babies are safest on their little backs. The Snoo keeps them there. Essentially the bassinet acts as if it was you gently rocking the baby back to sleep all night long. And a night nanny would cost far more than this bassinet.
They include three swaddles with the Snoo, small, medium, large. The swaddle has wings that clip into the smart sleeper and once engaged the app based bassinet can start swaying. There are four levels of movement and sound. When your baby cries, the Snoo works harder to calm him and cycles through four levels of increased motion and sound. You can also raise these from the app. Once it hits the last level, and your baby is still fussing, it will turn off because obviously, something is wrong such as hunger, needs to burp, or he needs a diaper change.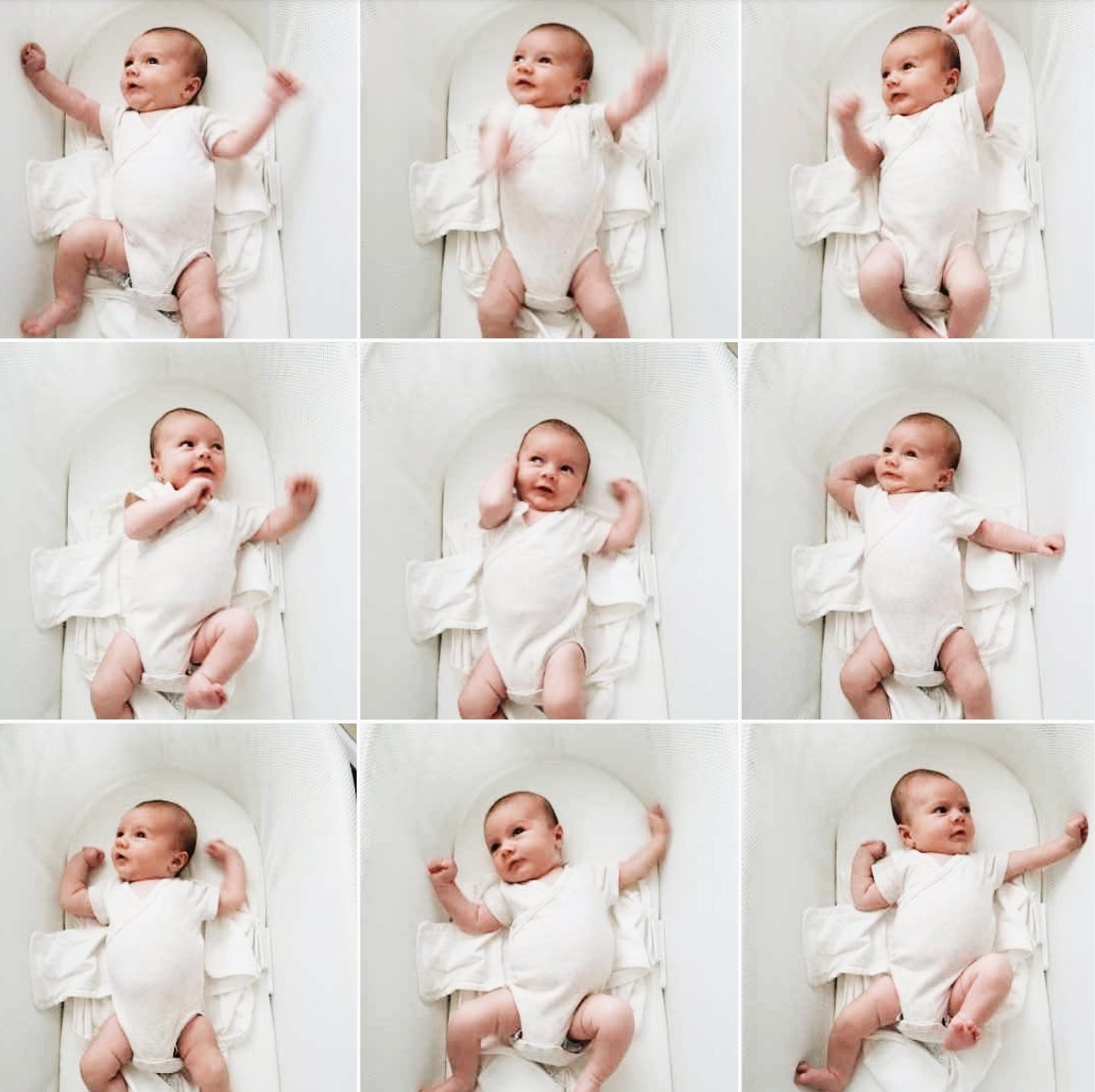 I have had a few issues with the app working. Trust me when I get that babe swaddled and lay him into the bassinet, and I cannot get the app to start. I have some choice words at two and three in the morning. There is a handy little button at the front of the sleeper that you can press and that has been my lifesaver. ALways having my phone pulled up to the app is stressful at times and one only has so many hands!
I wish I would have trusted myself from the beginning and just put that baby in the Snoo from the start. But, we have lived and learned and now seven weeks later here we are making the most of it.
I am sure you are also wondering about the price tag. I do agree it is a wee bit high as most bassinets on the market is a fraction of the price somewhere around $300-$100, and this bad boy registers at a whopping $1160! It is quite steep, and I would hope that eventually they will reduce it or find a way to make it a bit less. It is available on both Amazon and Pottery Barn Kids, and this would be a great registry item!
These are the top Bassinets for 2018 according to The Bump. They do rank the Snoo as number one.

On a scale of 1 to 10, my overall rating is an 8.5. I love the safety, aesthetics, movement, and built-in white noise. I would love to see the Snoo Leg Lifters included with the bassinet and an upgrade to the app with more advanced features.
I am sharing a few of the Snoo Logs below. My hubby also took a video of the process for you so be sure to check that out and feel free to subscribe to our Adventures with Leo YouTube channel! Loads of fun reviews and videos as we do more traveling and talk about all the products we are loving!