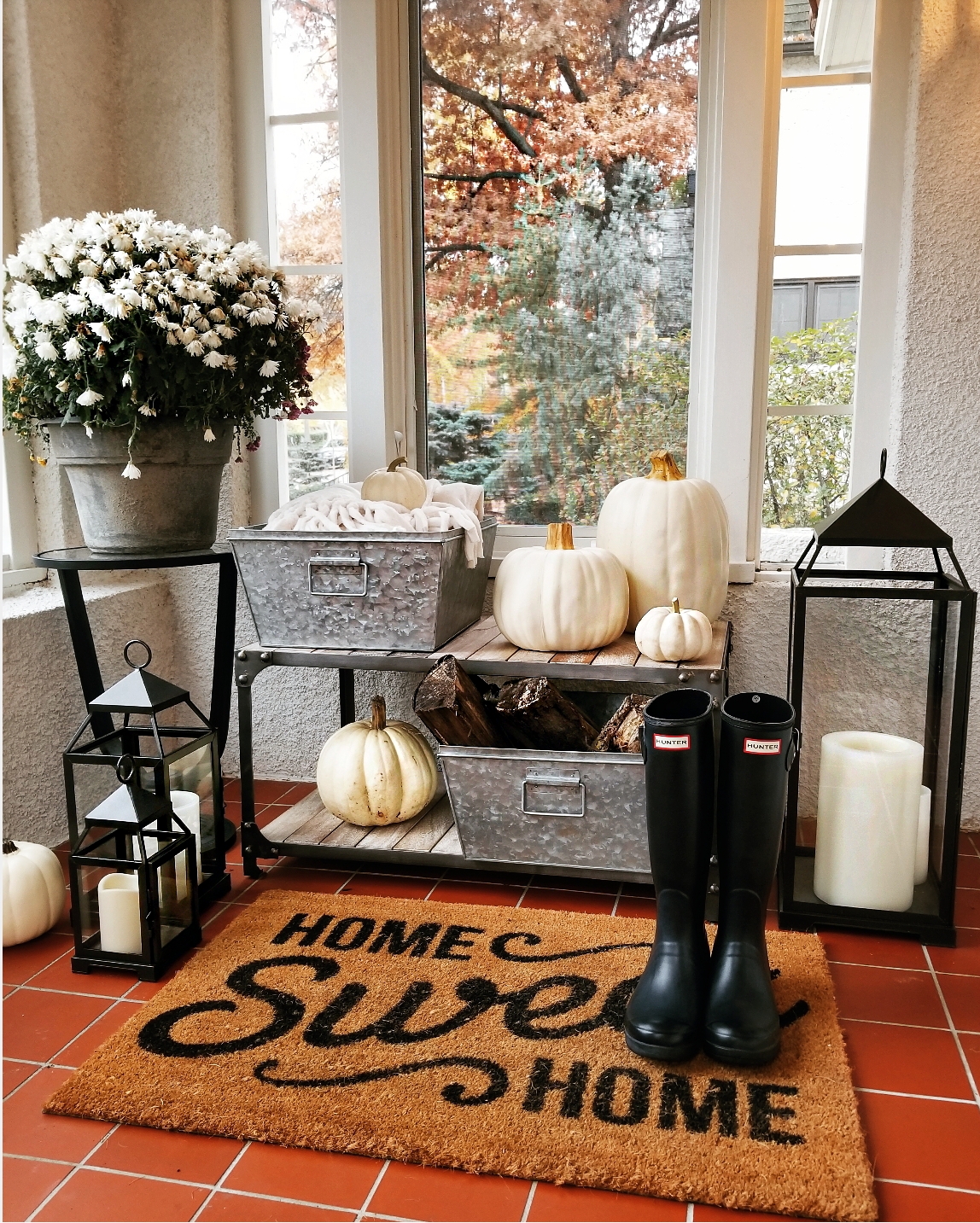 Happy fall to everyone! There's nothing quite like fall is there? A time when golden leaves start filling the sky and littering the streets in all their caramel and spice like glory. I would personally like to freeze the fall foliage and the crisp air to keep in my pocket forever. The beginning of hosting friends and family, trick or treating, football, and the start to the busy holiday season. With much anticipation, I finally gave our entryway a little refresh, and the timing couldn't be more welcomed!
I am so grateful to partner with one of my all-time favorite stores, Pottery Barn to make this post possible! I am also thrilled to bring awareness to their line of Fair Trade certified products. Fair Trade certified means fair and safe labor practices enforced at all times, and with each product sold, PB gives a portion back to these artisans so they can invest in local initiatives.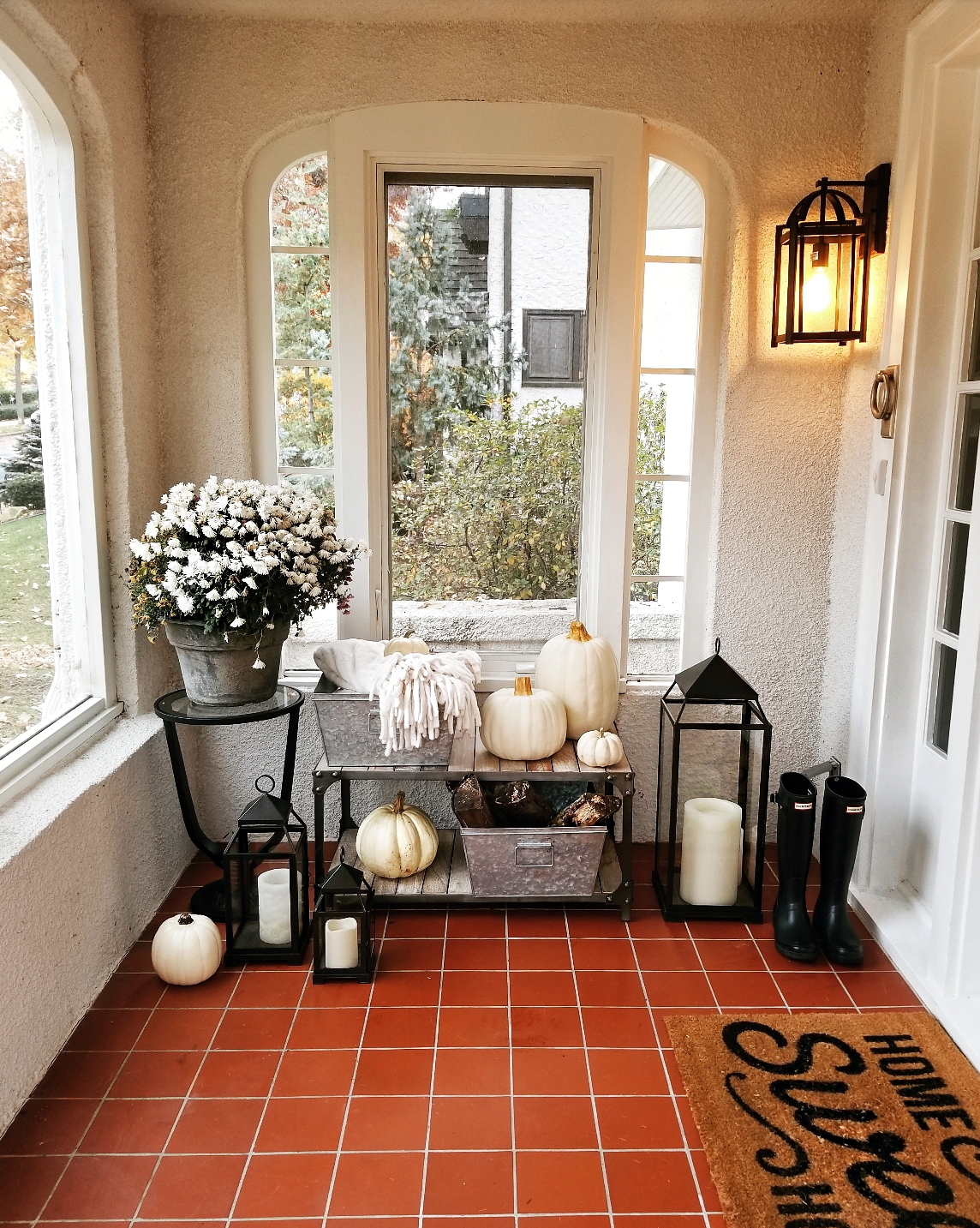 I love our entryway. I have been on the hunt for a few finishing pieces to make this space feel fresh and updated. I adore this Fair Trade rustic coffee table. The height fits perfectly under the window, and these galvanized nesting bins are perfect for holding our firewood for nightly fires and warm blankets as we head out on our last outdoor adventures as a family. Many times guests popping over need a place to set coats, food, or car seats, and this is the perfect little place to do just that!

As you have seen on my Instagram, Pottery Barn has been my decor shopping destination for years. We used Pottery Barn for our wedding registry, and these lanterns have been used all over the house. I love the look of a soft candlelit entryway and these glow in the evenings to make a warm and welcoming entrance to our home. I have them in all three sizes.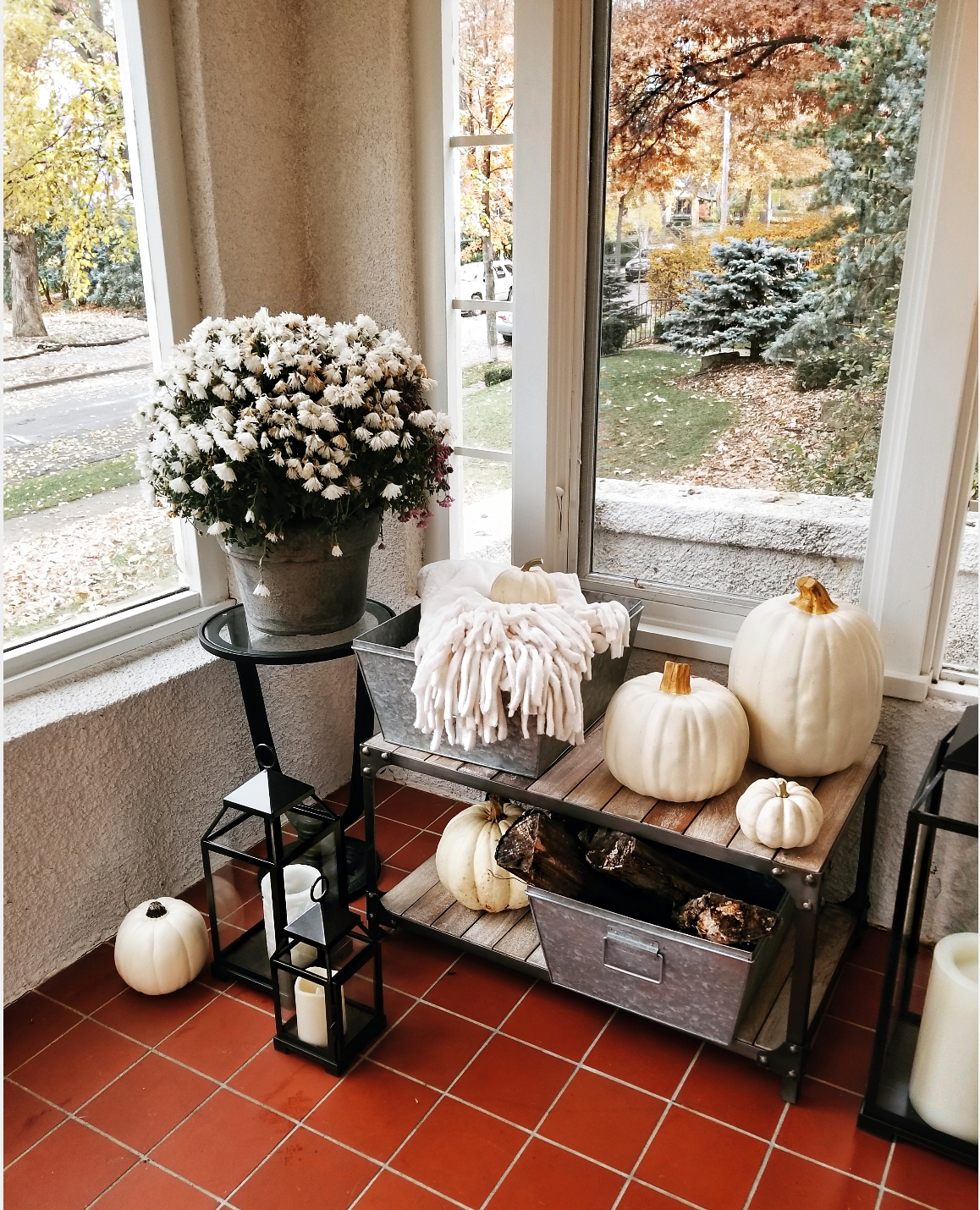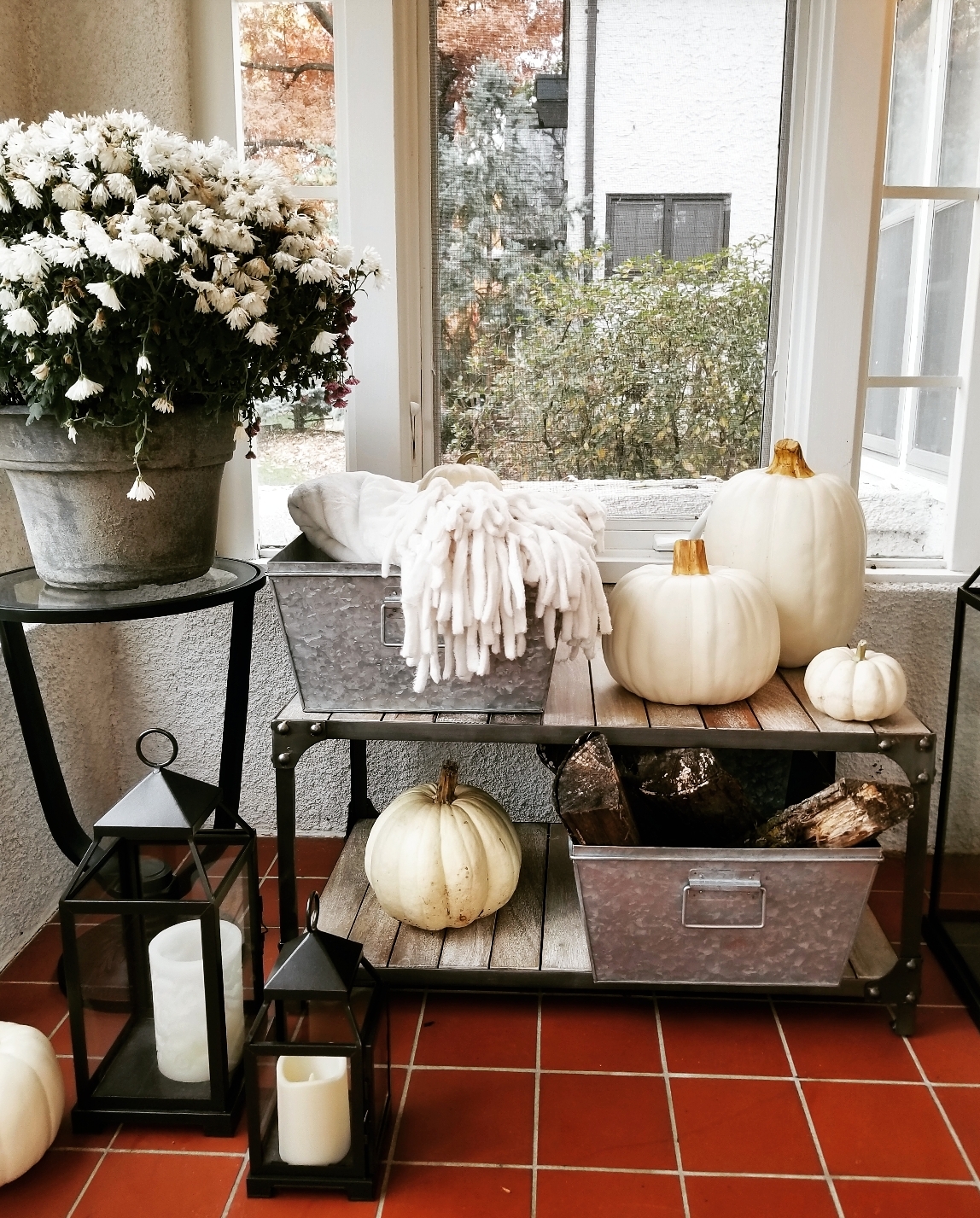 Another hero item is this beautifully crafted side table, also part of the Fair Trade initiative, and would fit in so many different areas in our house; it is the perfect piece. I love the overall style too because it matches the lanterns just right. You really can't go wrong with anything from the Fair Trade product offerings. Sharing more of my favorites from theTrade line up here:

Especially with the gifting season upon us, giving items that also give back is something we can all get behind! I hope you will check it out and happy Halloween! There is currently free shipping on orders (exclusions apply) with code TREAT.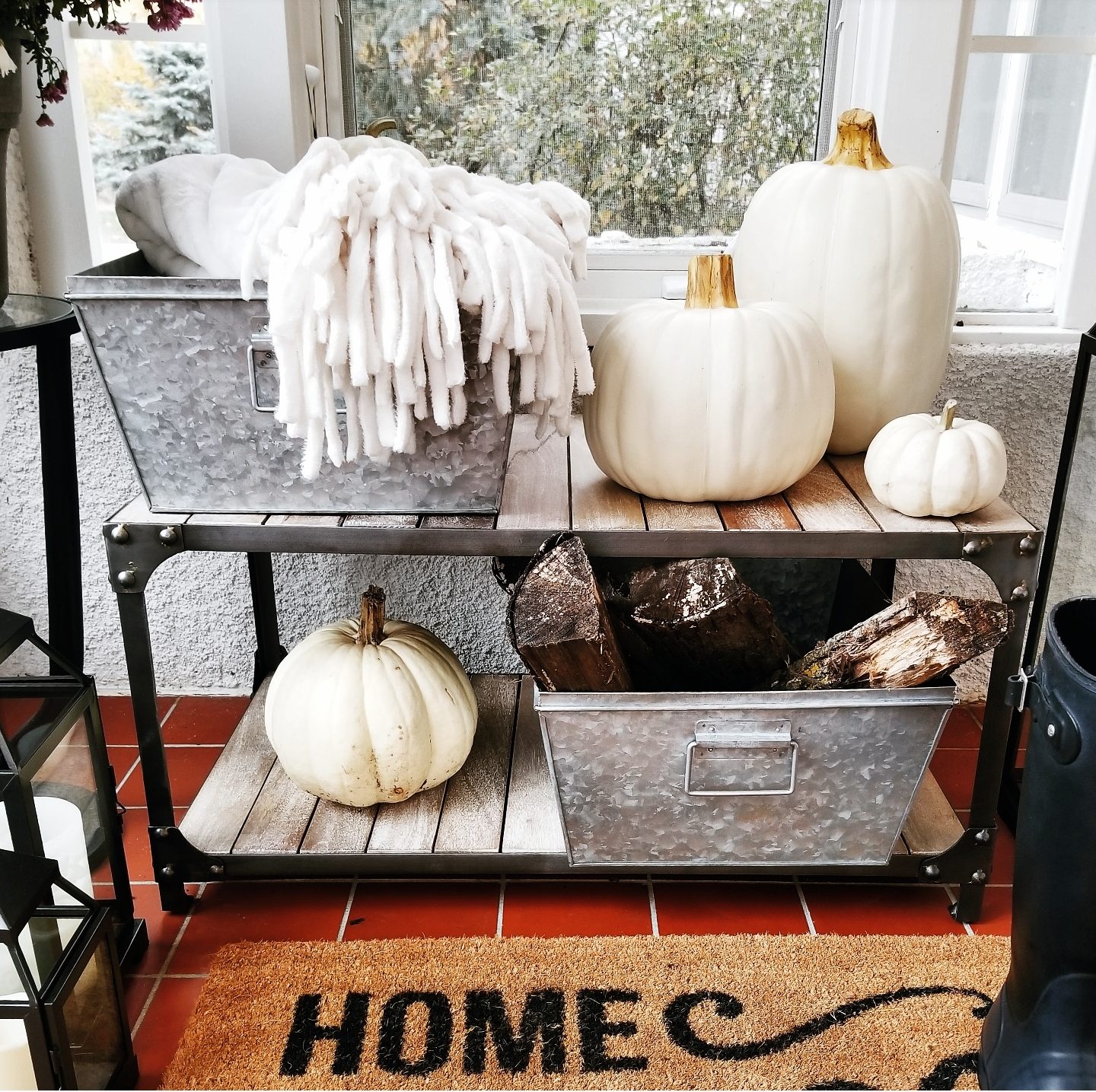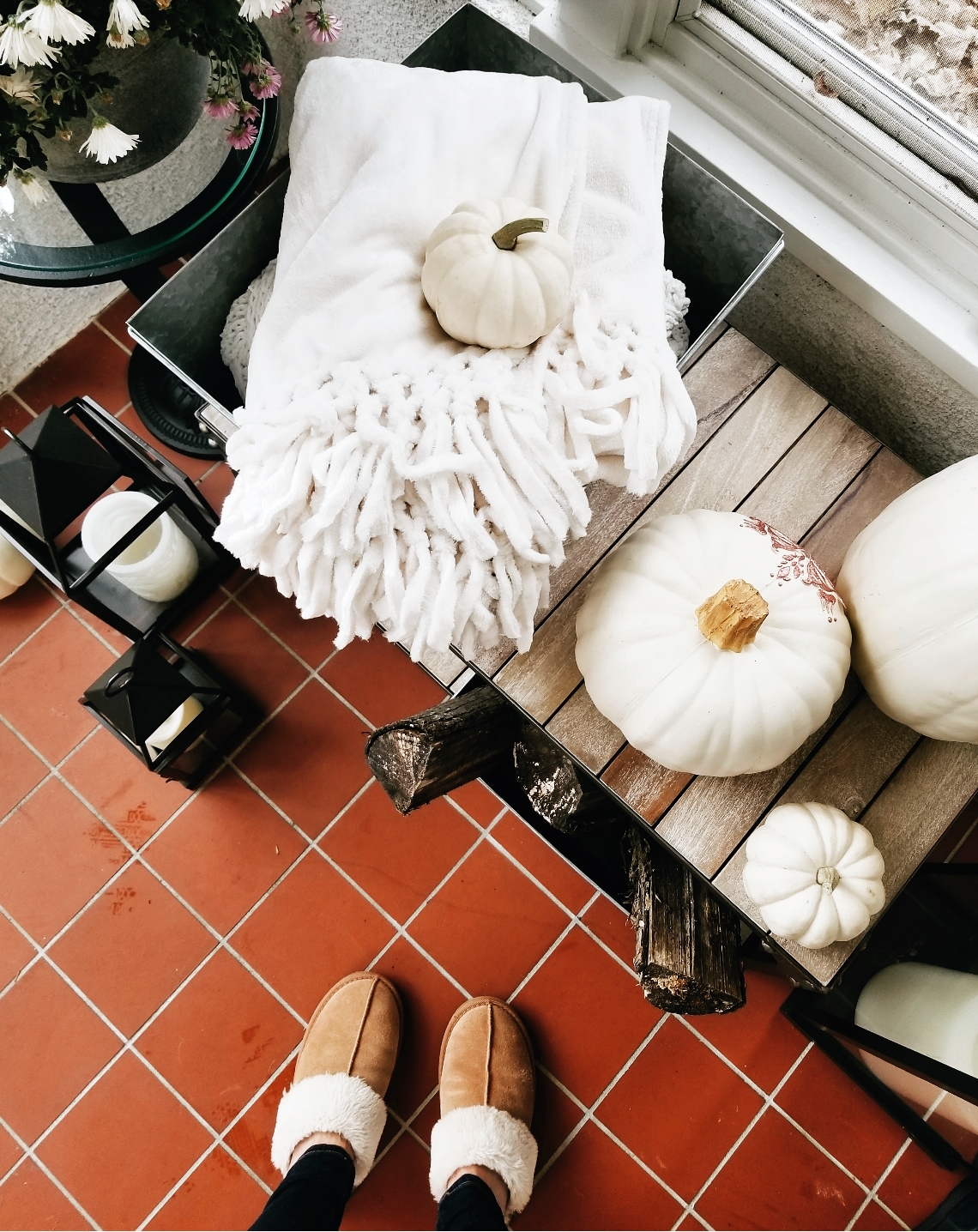 COFFEE TABLE // NESTING BINS // LANTERNS // SIDE TABLE // BLANKET // PUMPKINS // DOORMAT