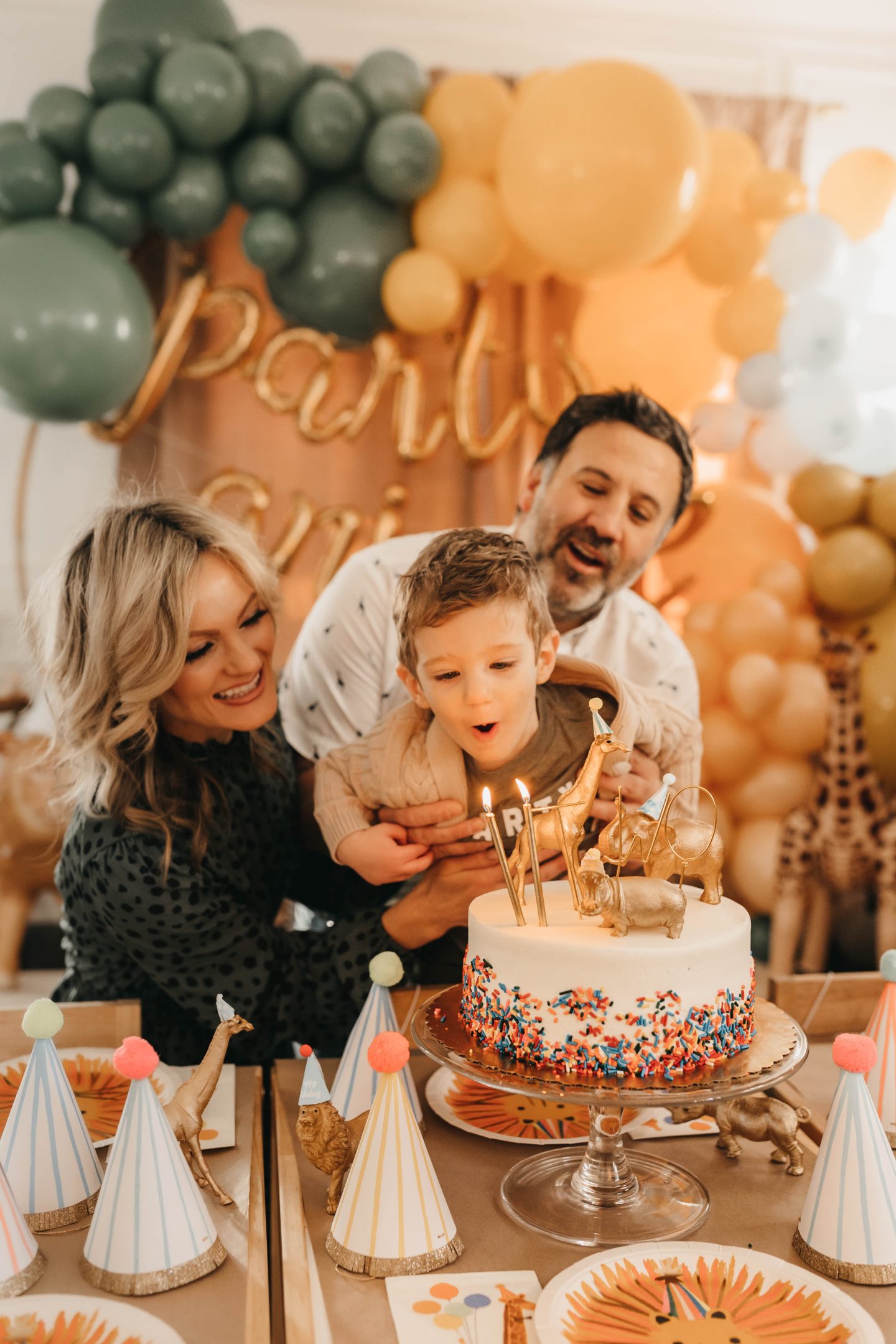 Can someone tell me where the time went? How is our baby two? But really, TWO? Our little party animal had the best day celebrating. A memorable day filled with a lot of sugar and joy because turning two is a reason to party! I adore this whole setup and could not wait to share the details. It sounds like many of you have your party animals to celebrate, so scroll for it all.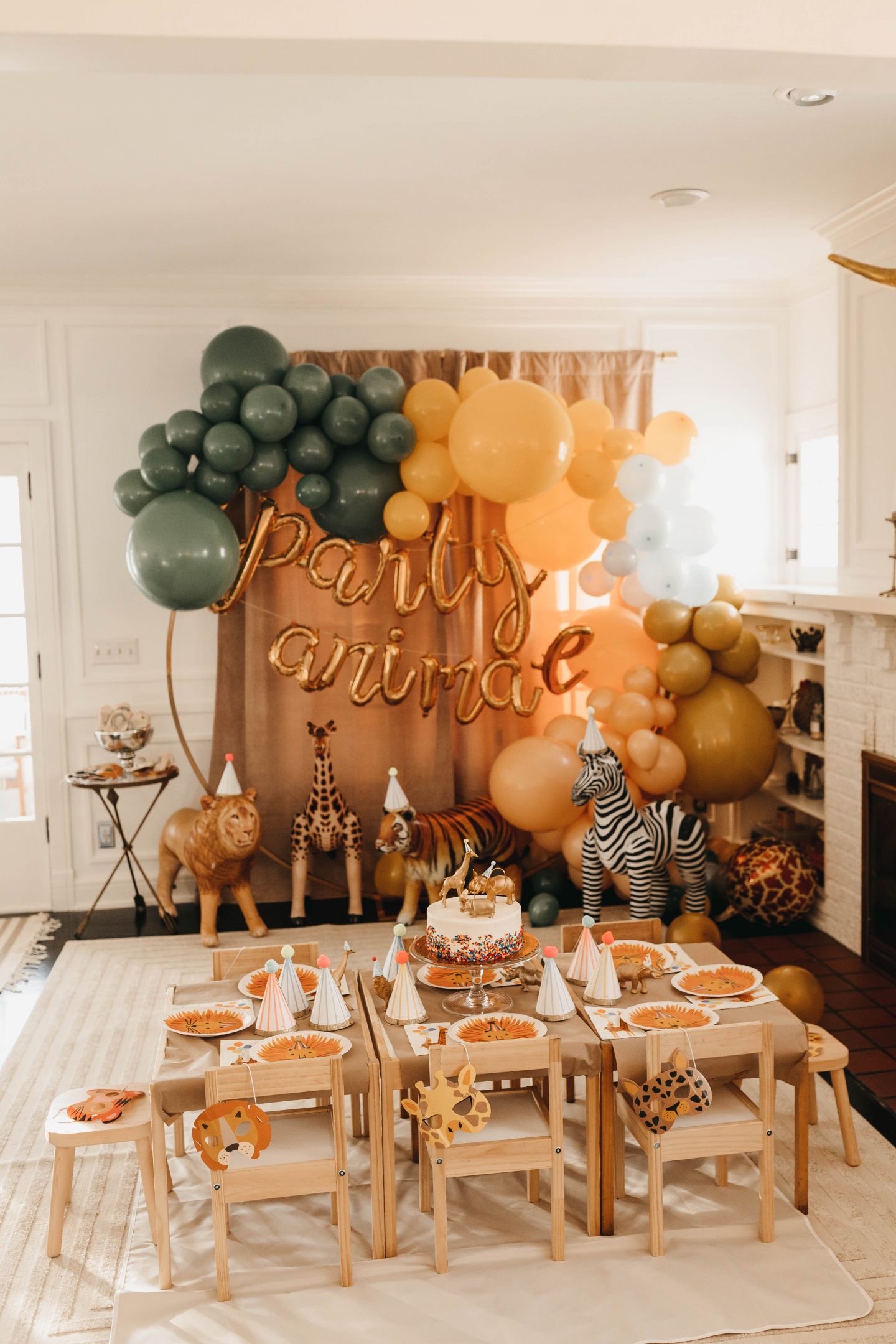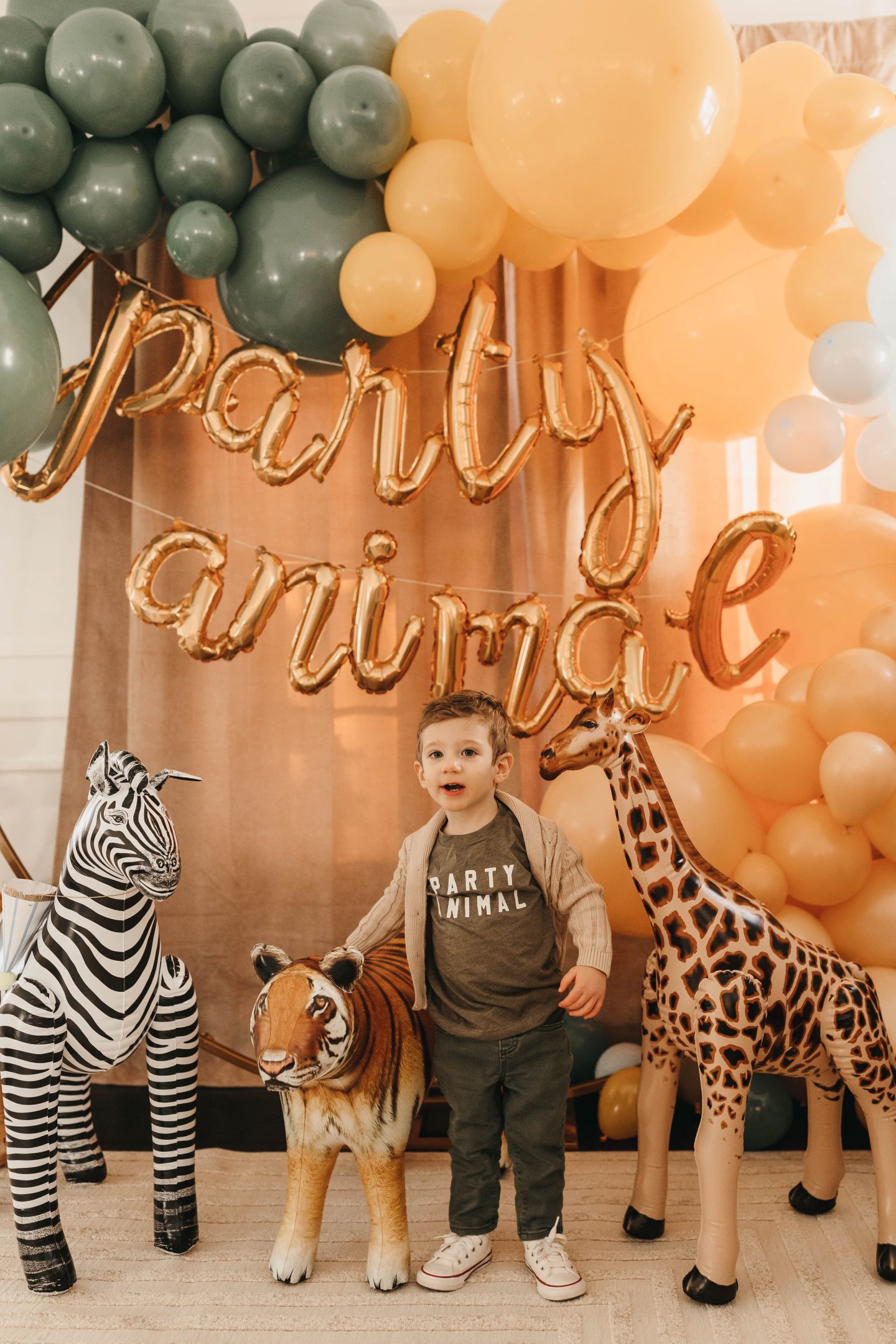 January 3, in Minnesota, means a party indoors! I wasn't going to let a little cold stop this party train. Can you even handle that little face! So grown up and an animal lover, this whole theme was perfect for our Rolf.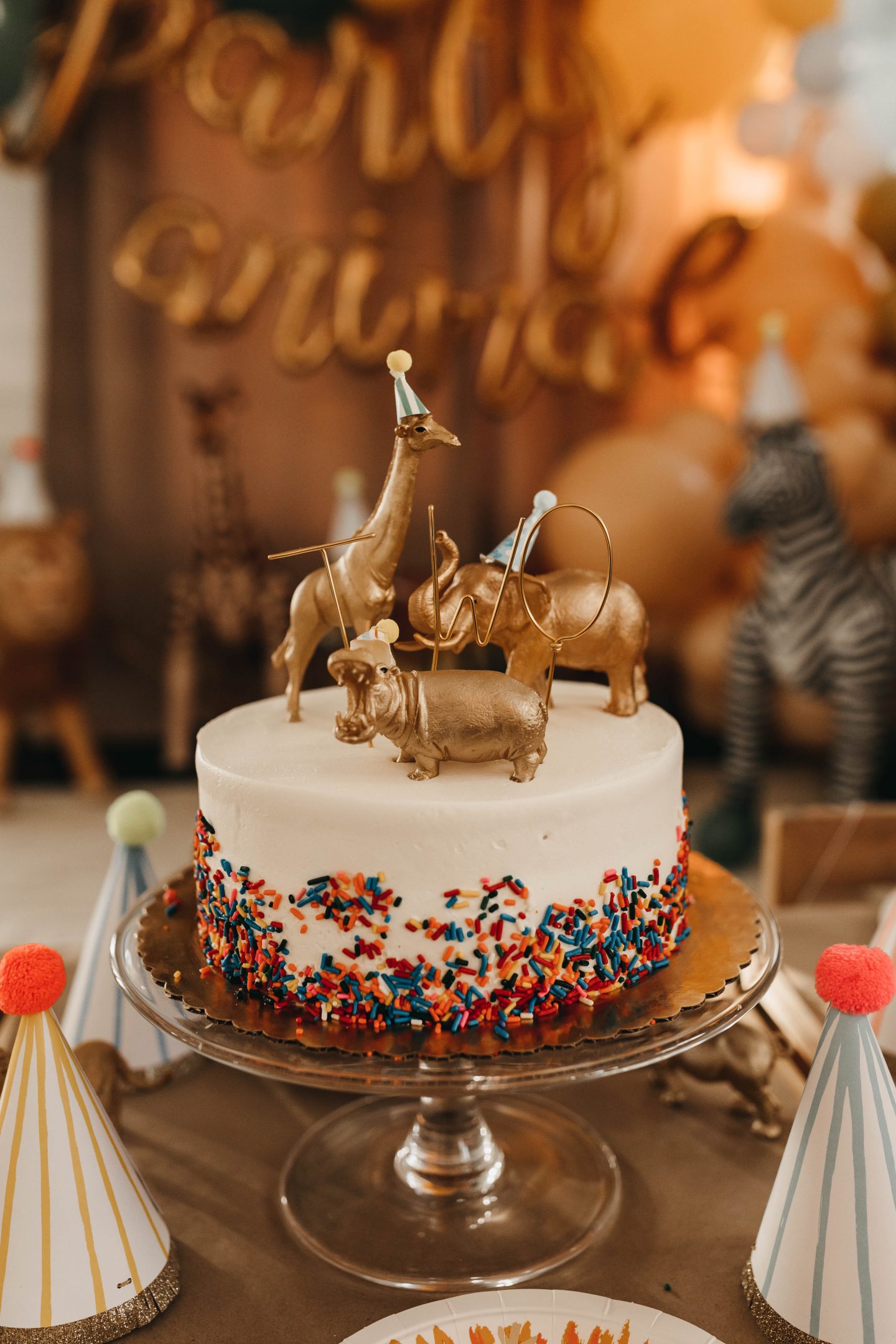 I cannot get over these images! Morgan has become part of our family, and I love documenting these precious moments. More than anything having the peace of mind knowing a pro covers photos is a gift I give myself!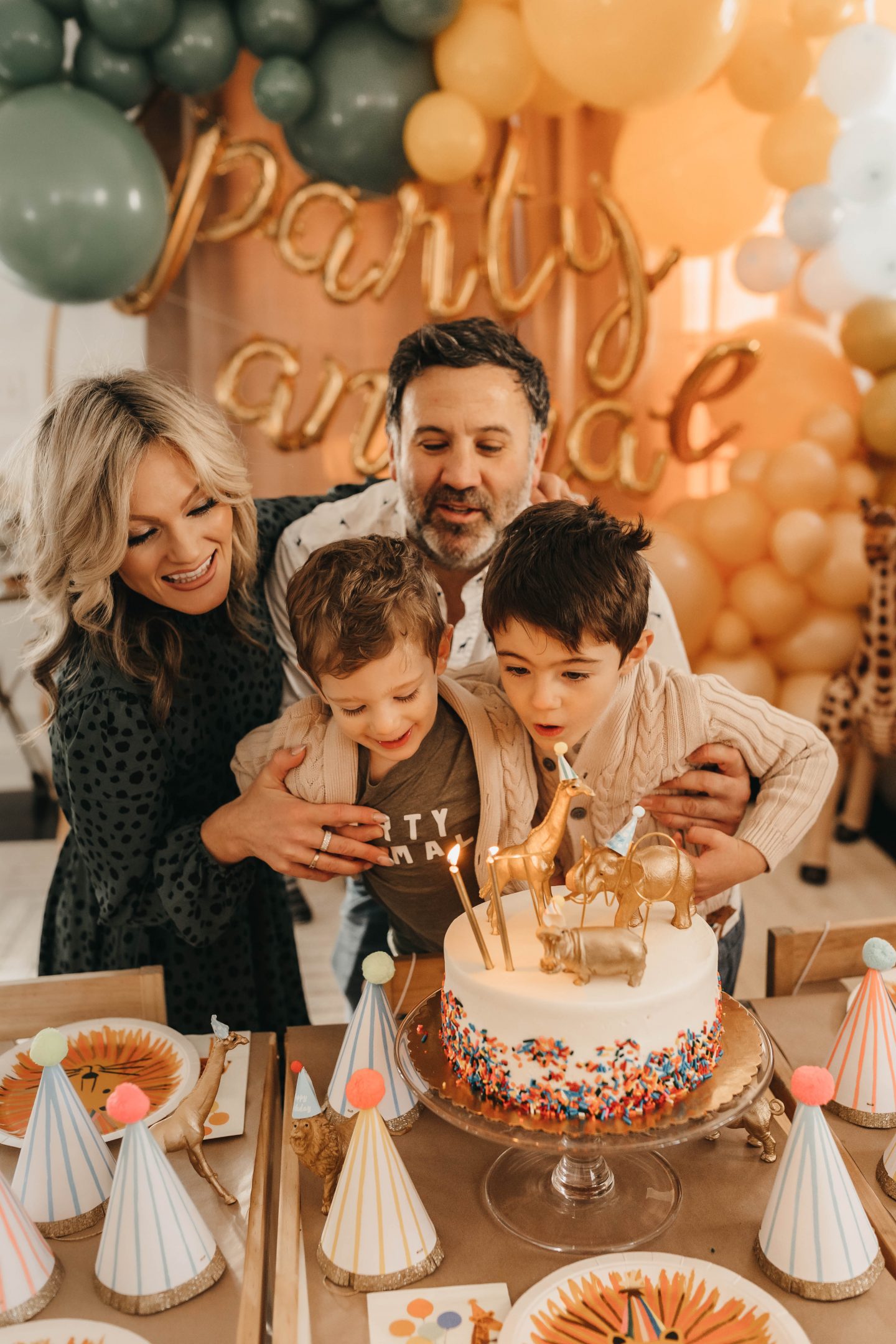 This party theme came about when I scrolled past these gorgeous party animal letters on Etsy late one night, and I knew this was a perfect idea right then. The colors are what sold me most—fun and kid-friendly, and oh so festive.
I wanted to create a backdrop for the party and combined two different balloon garlands. Grouping the balloons by colors was also a new twist, and I think it is my new favorite. You can see previous balloon garlands here and here if you need inspiration.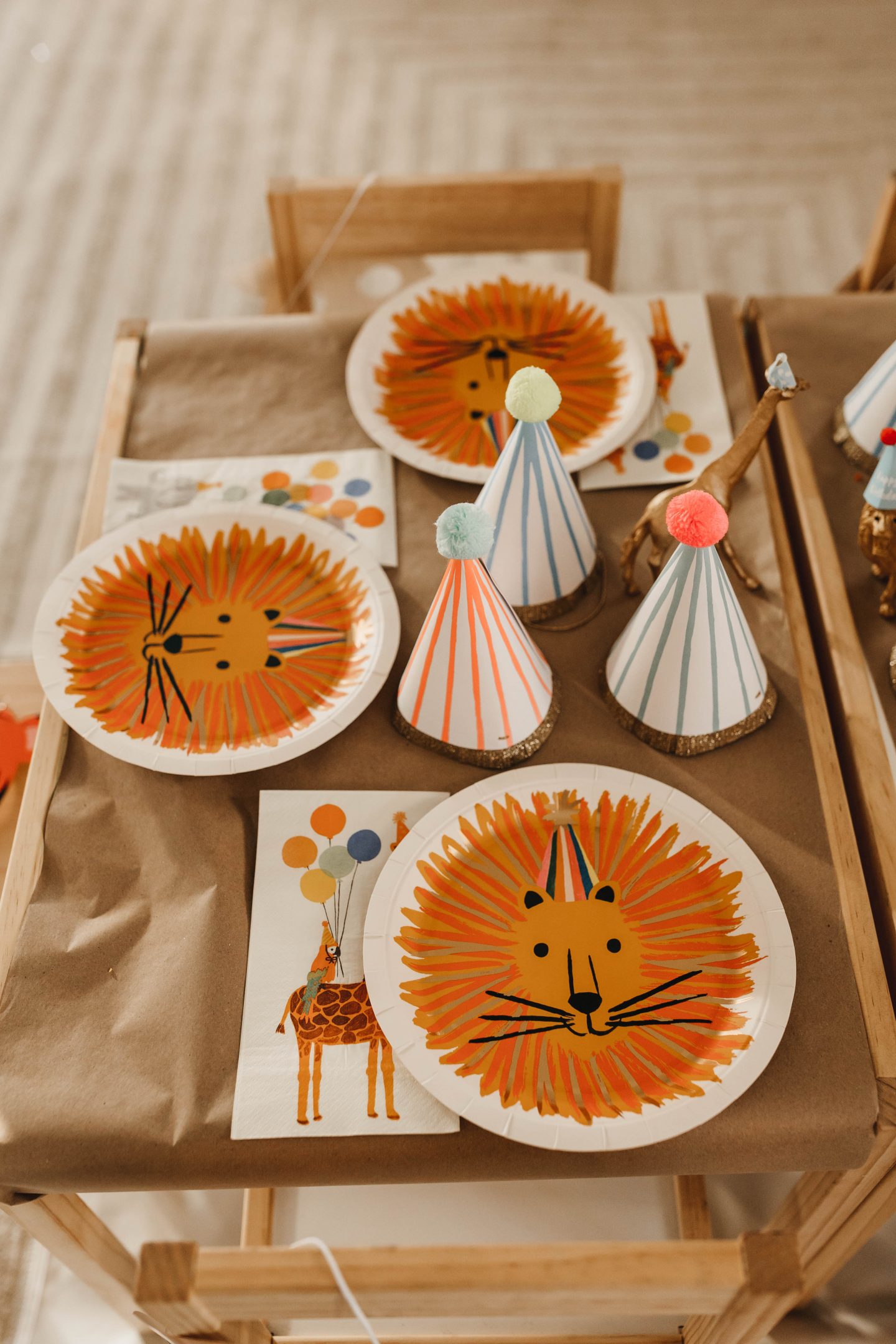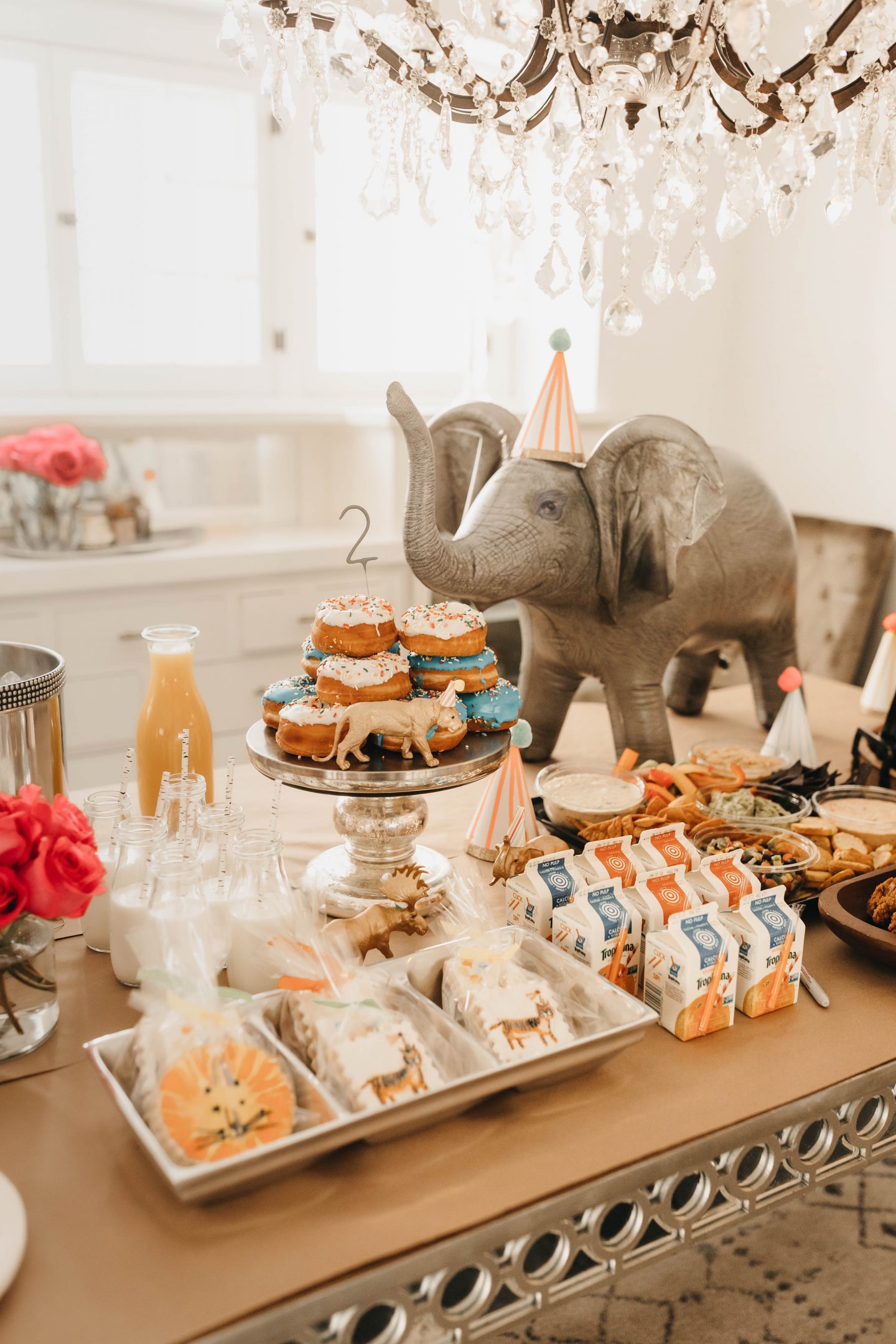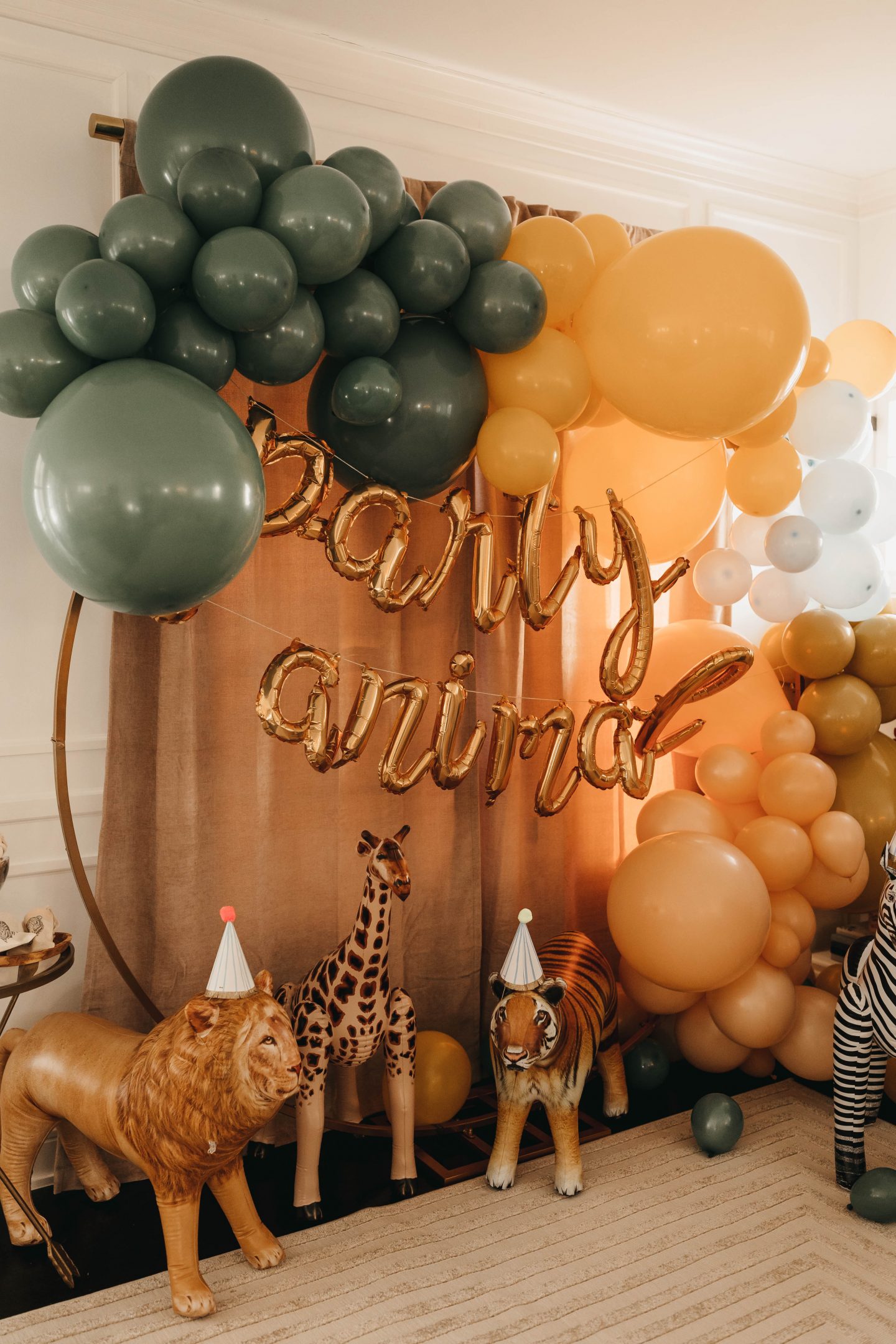 Do not let the balloon garland scare you. It is super easy and makes such a significant impact for very little investment. Most ship with everything you need, and once you start, it goes pretty fast. I adore them.
Blow your balloons up a few days in advance (ours are still going strong a week later). Store them in big bags if you are worried about them getting popped, or just let the kids have fun running around.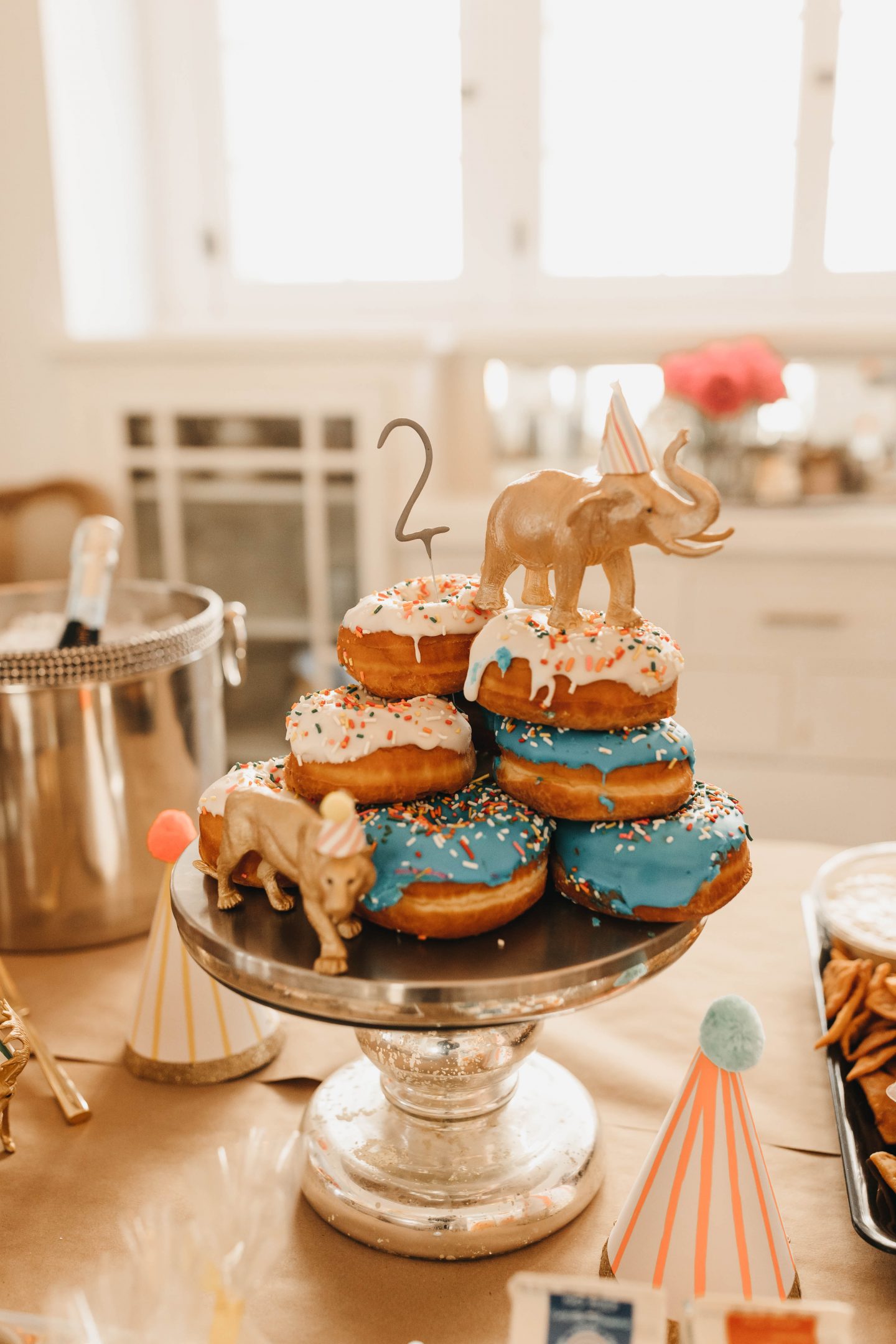 I also love a good kid table. It is a kid's birthday party, after all! And how darling did this setup turn out! These little tables are sprinkled throughout our house, and they are so durable! I am linking them here, but pick them up if you live close to an Ikea. They are much less in store!
We use them all year long, so they are worth the investment. I have three with six chairs, and I add two small stools to the end for a total of eight. I also used these at Leo's Construction party outside.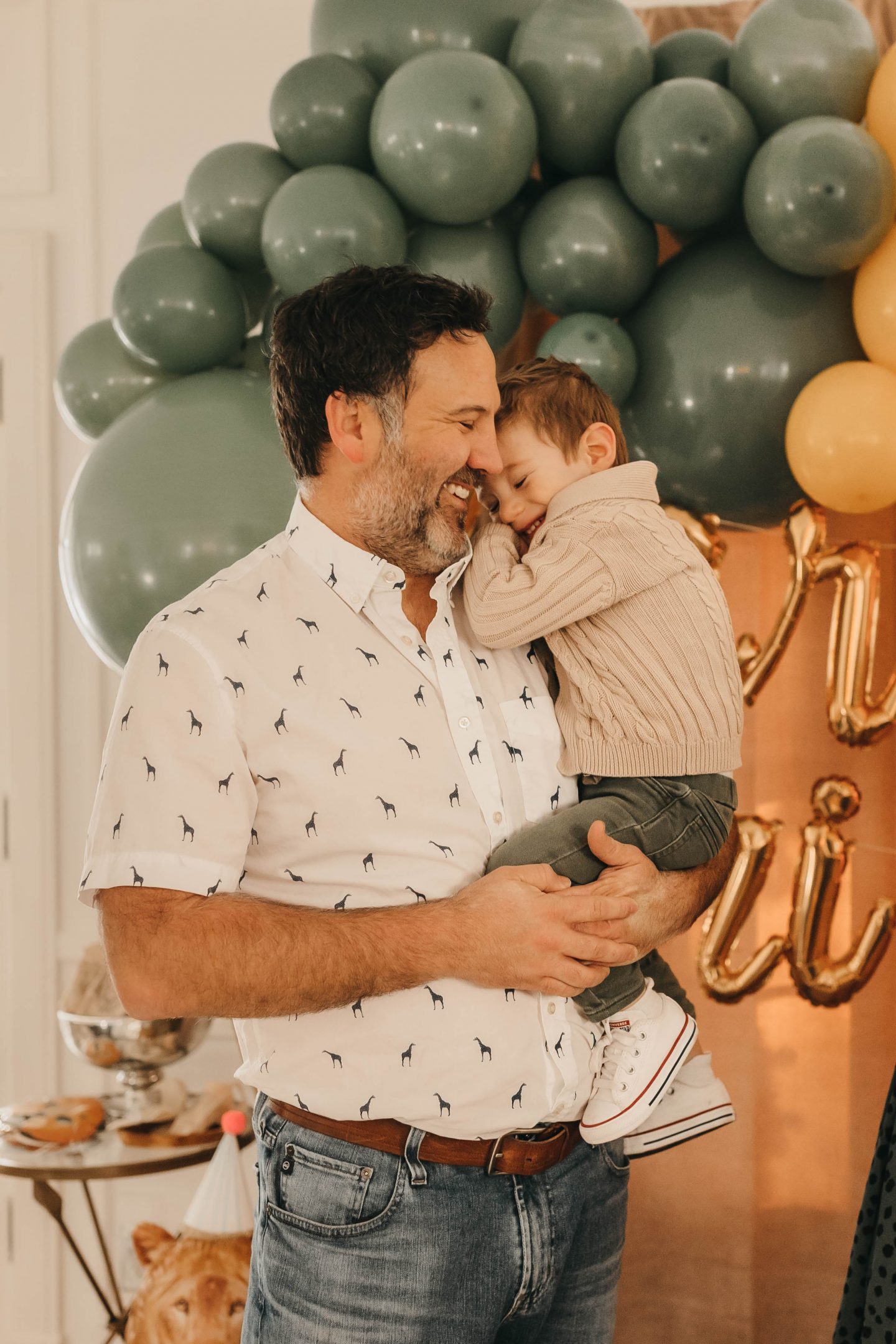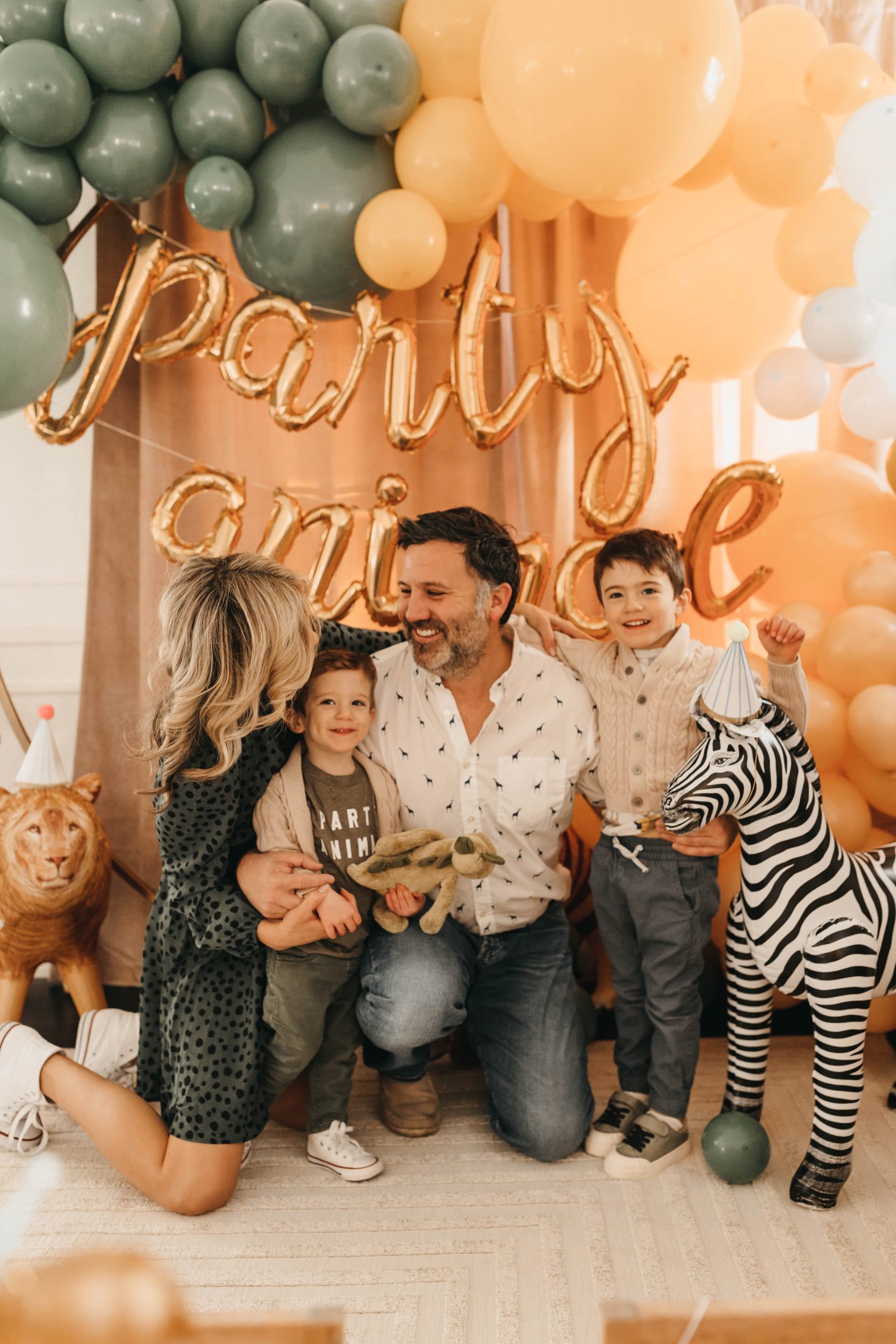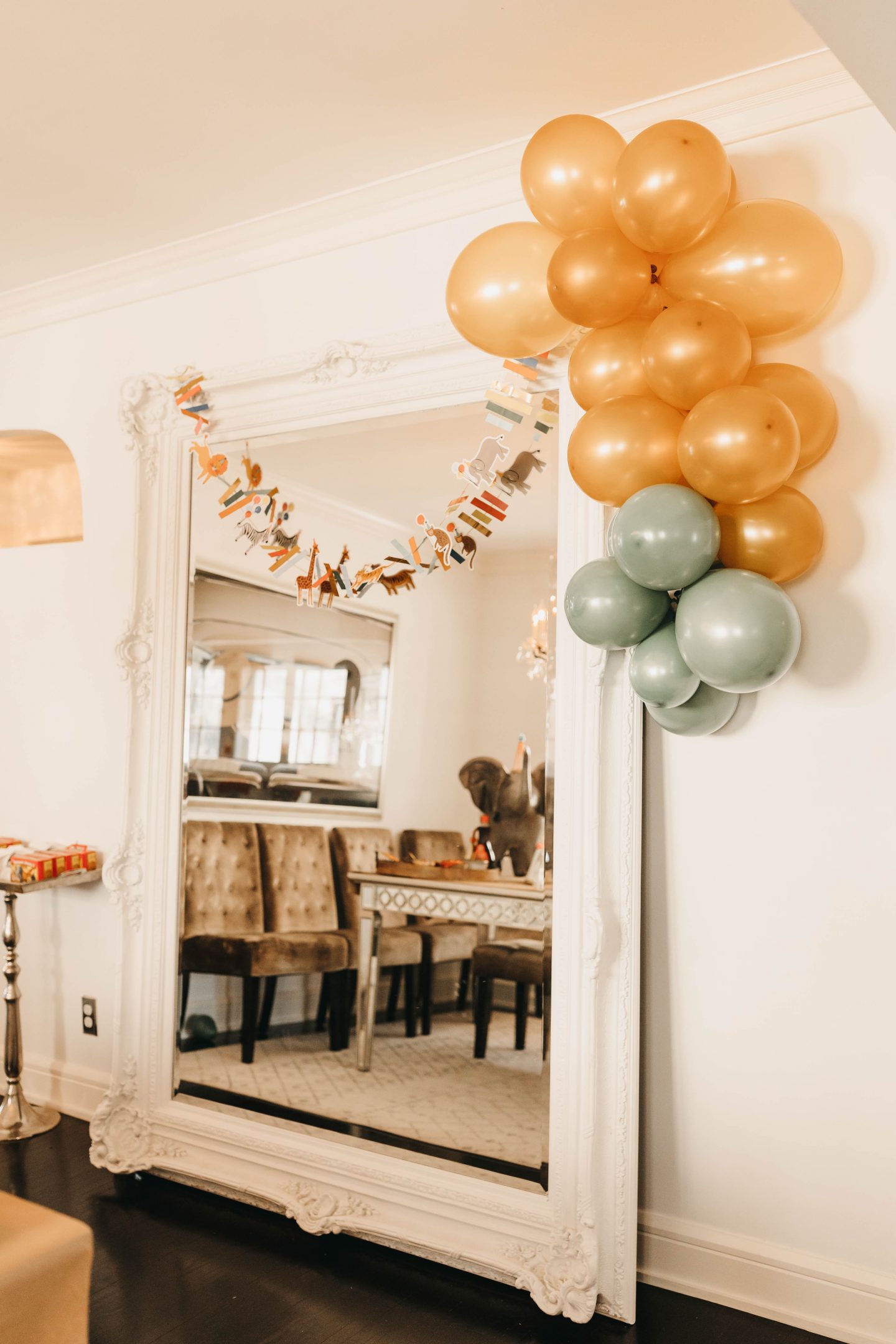 And one more tip I encourage this splat mat for an easy clean-up! I love that the kiddos had a designated spot to feel special, especially for our little party man.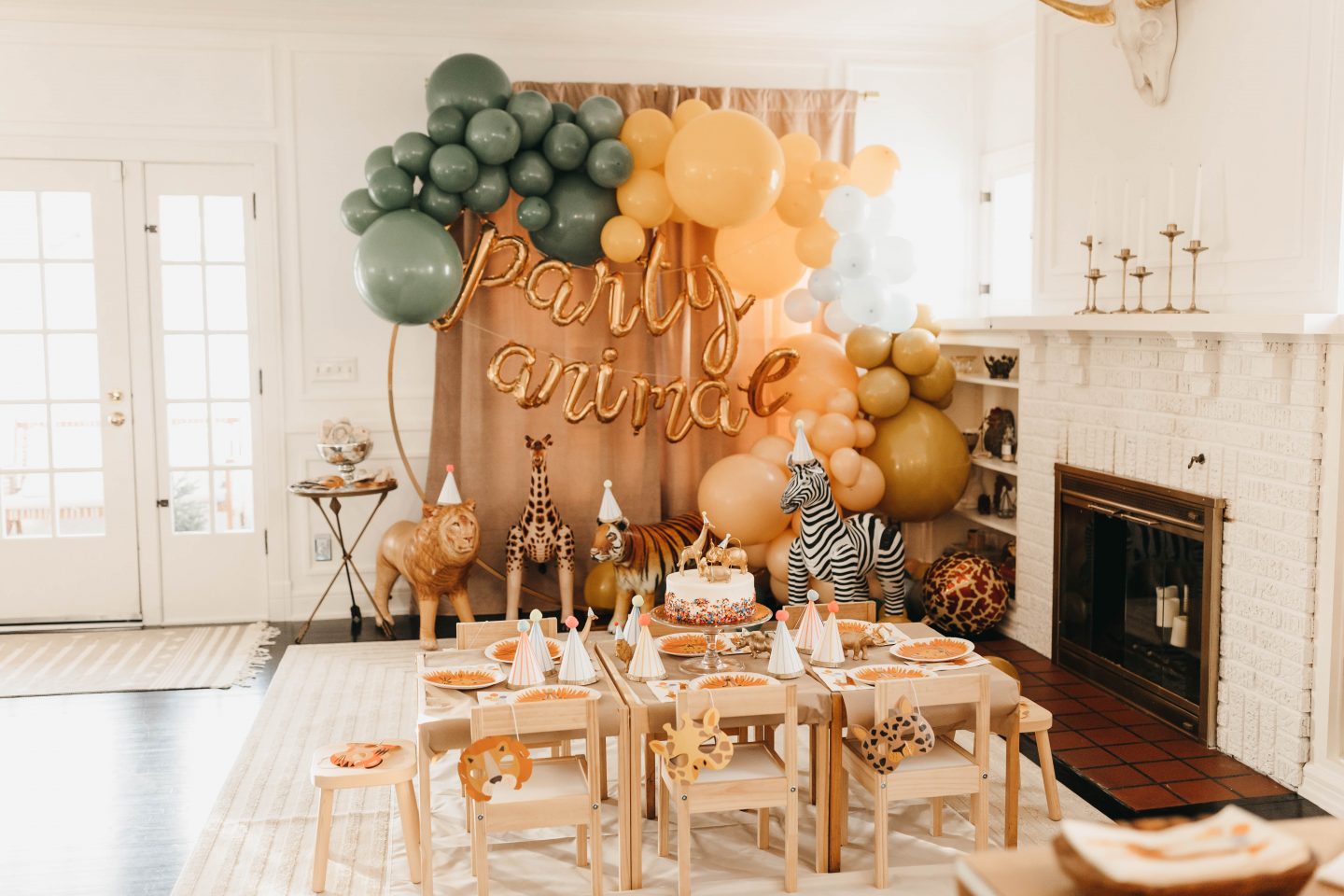 Can we also talk about these giant inflatable animals! I knew the boys would be obsessed with their size, and they were the perfect addition to the decor. Also super durable! (And as of two weeks now, they are all still intact and going strong!).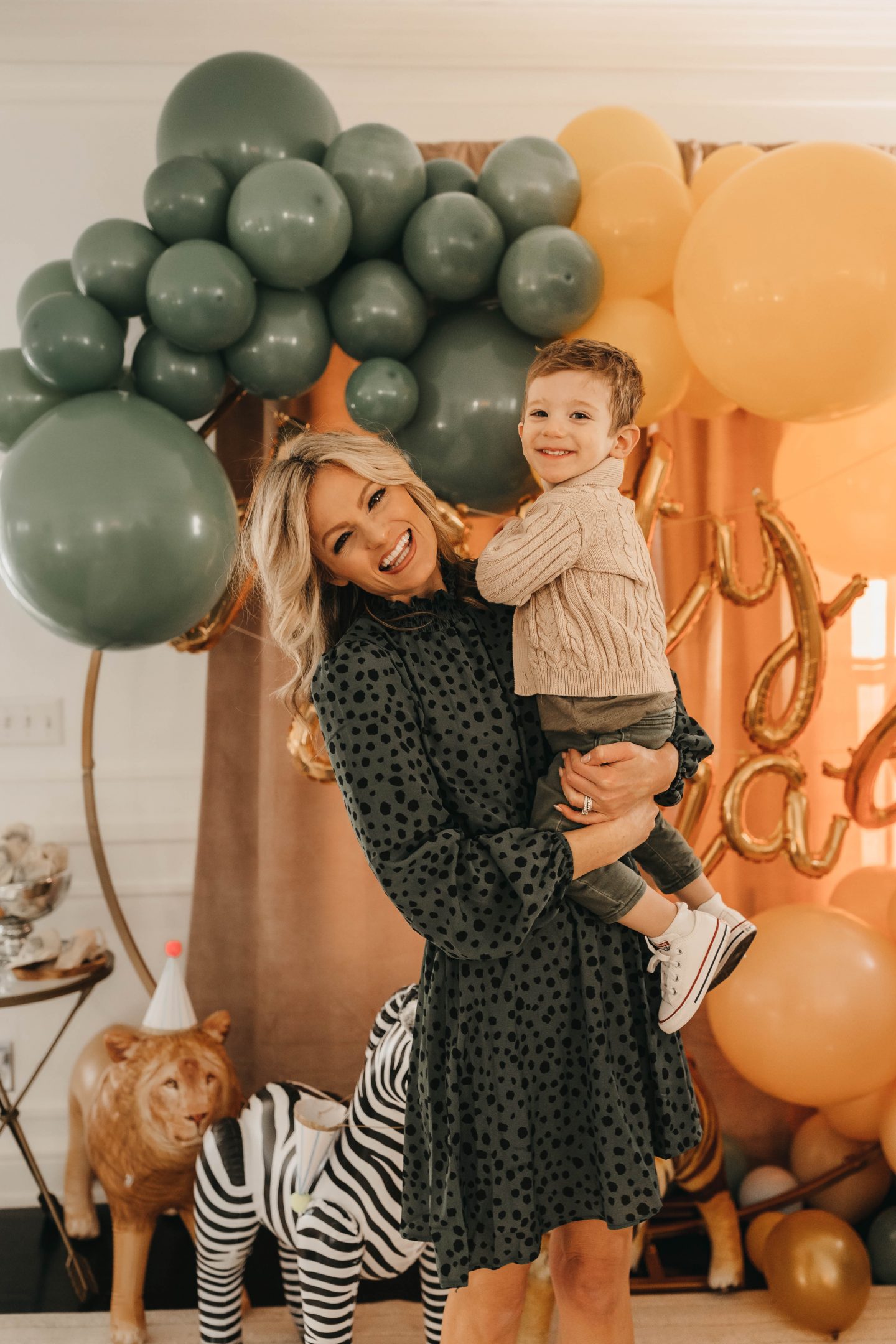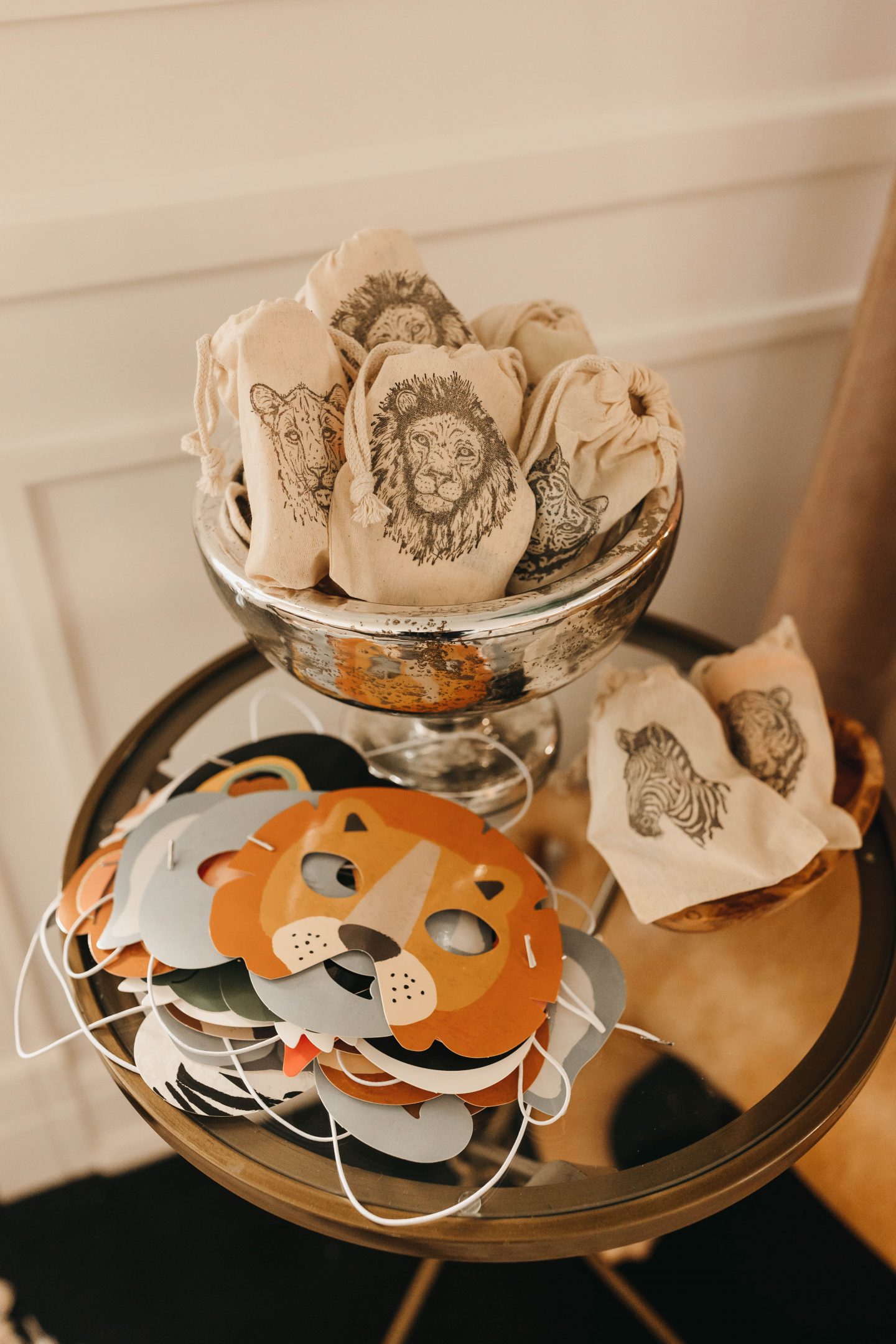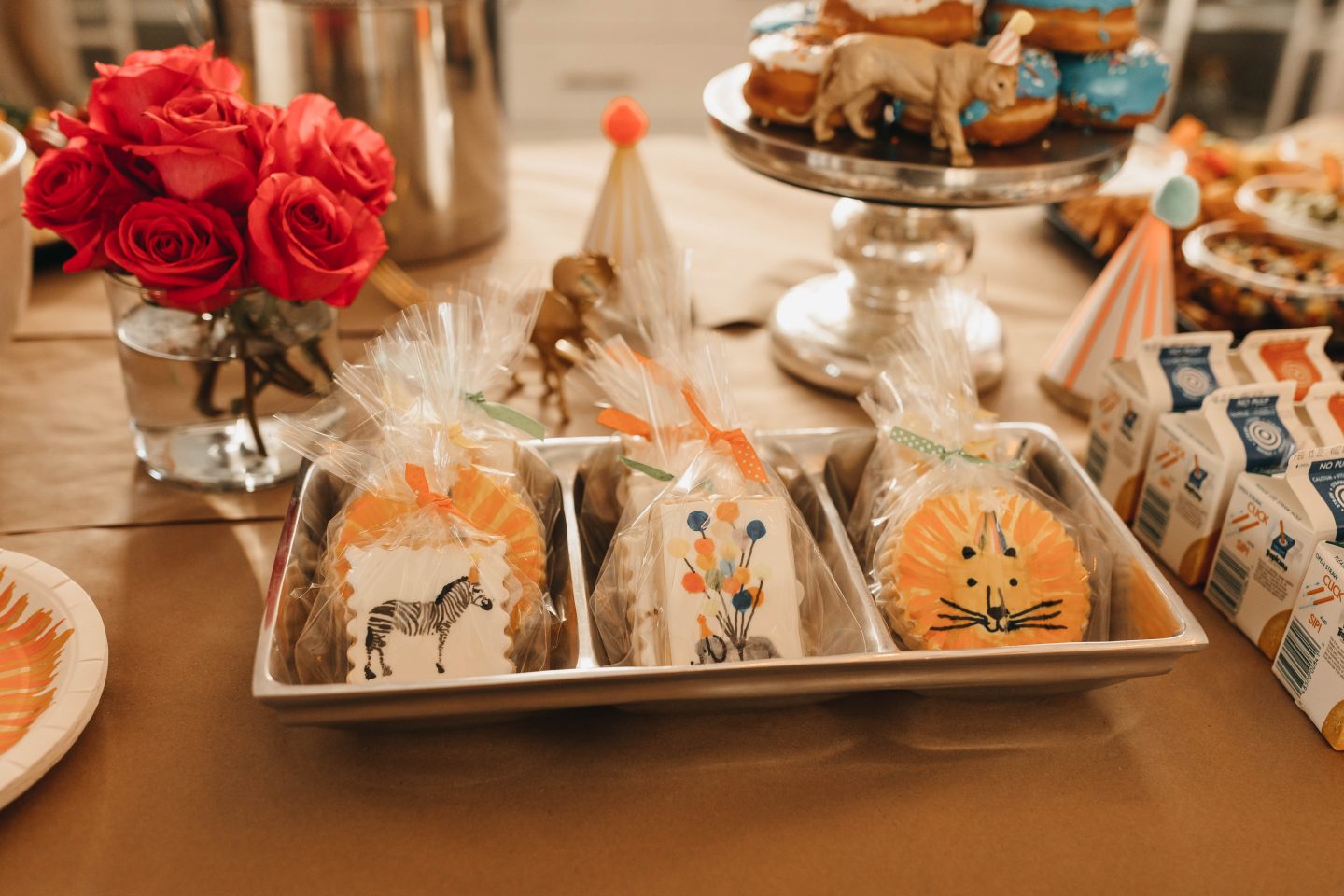 The adorable Minny Cookie Co. created the custom cookies, and they taste just as good as they look! They matched the plates and party invitation to a tee!
The darling cake is by Wuollet Bakery. I wanted something simple, and I love the two paired with the gold animals on top.
We had a fun brunch vibe for the food, and the best part was the chicken and waffle bar. My kiddos love any excuse for whipped cream and sprinkles. There were mimosas, orange juice for the kids, fruit, animal crackers, donuts, and plenty more to keep bellies full.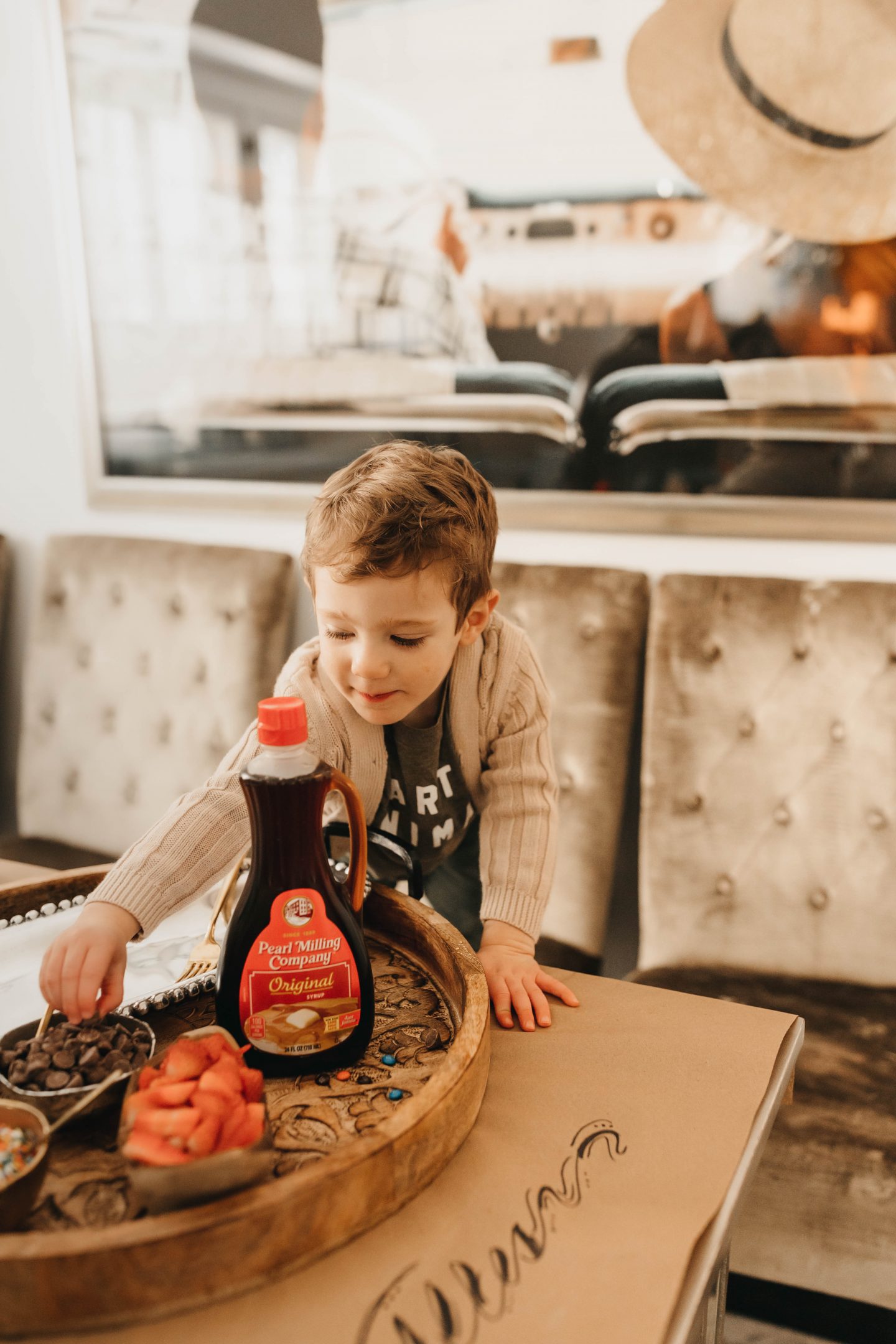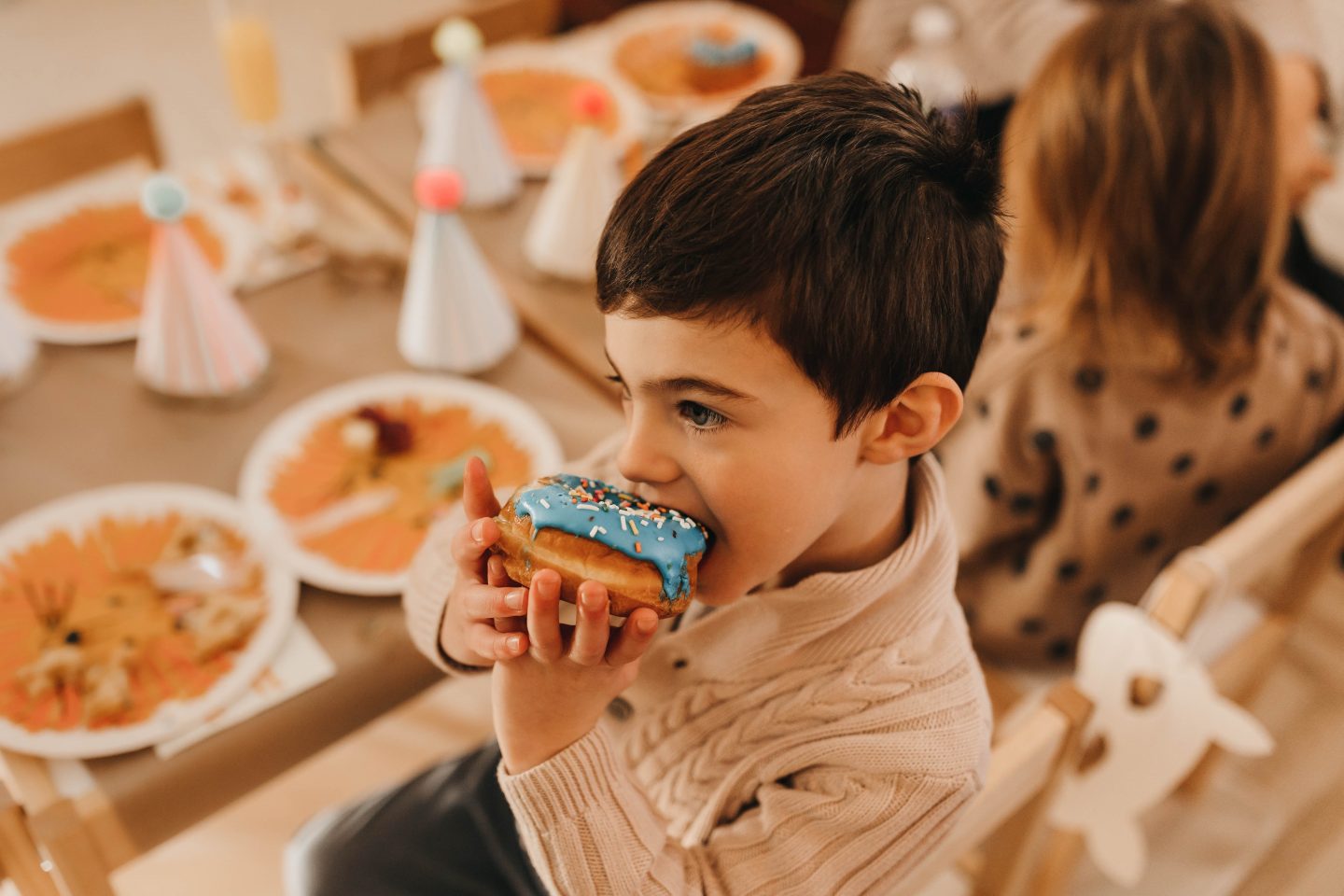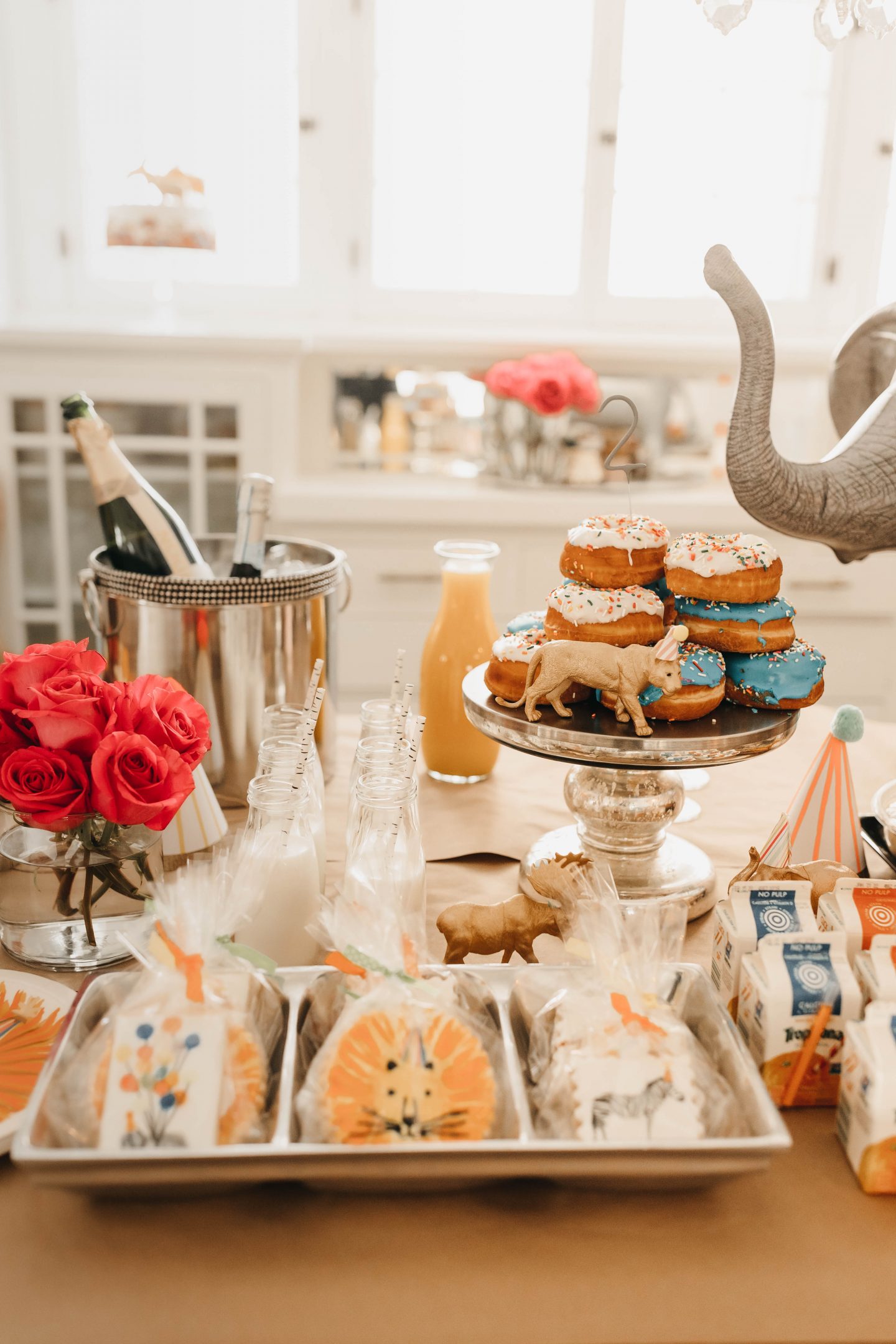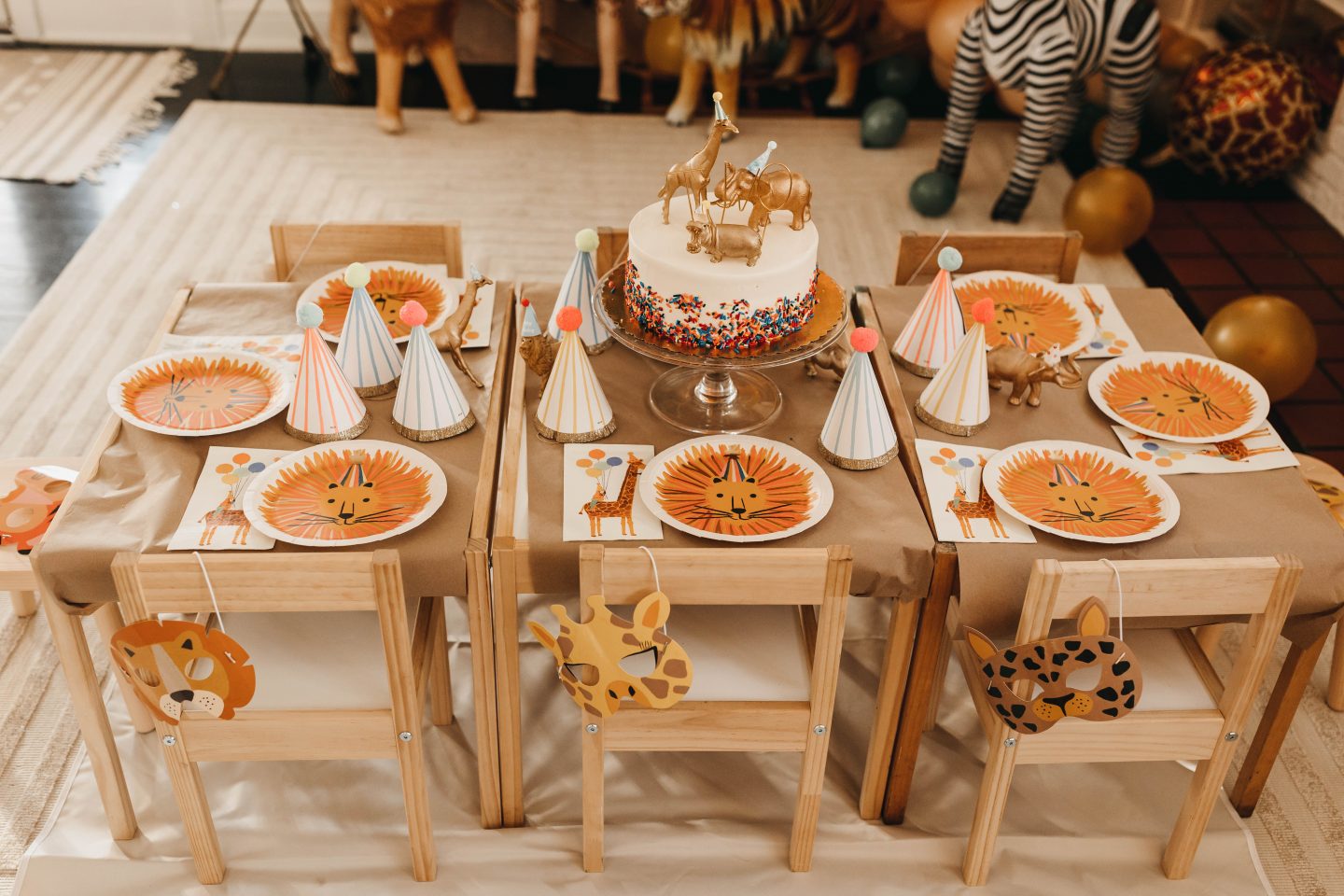 Thank you to our friends for braving the cold with us. I filled darling muslin bags with a wooden animal for the kids to paint at home and playdough. I love non-food-related items for takeaways!
We also had a little activity station set up in the kitchen with paint your animals and playdough for the kiddos.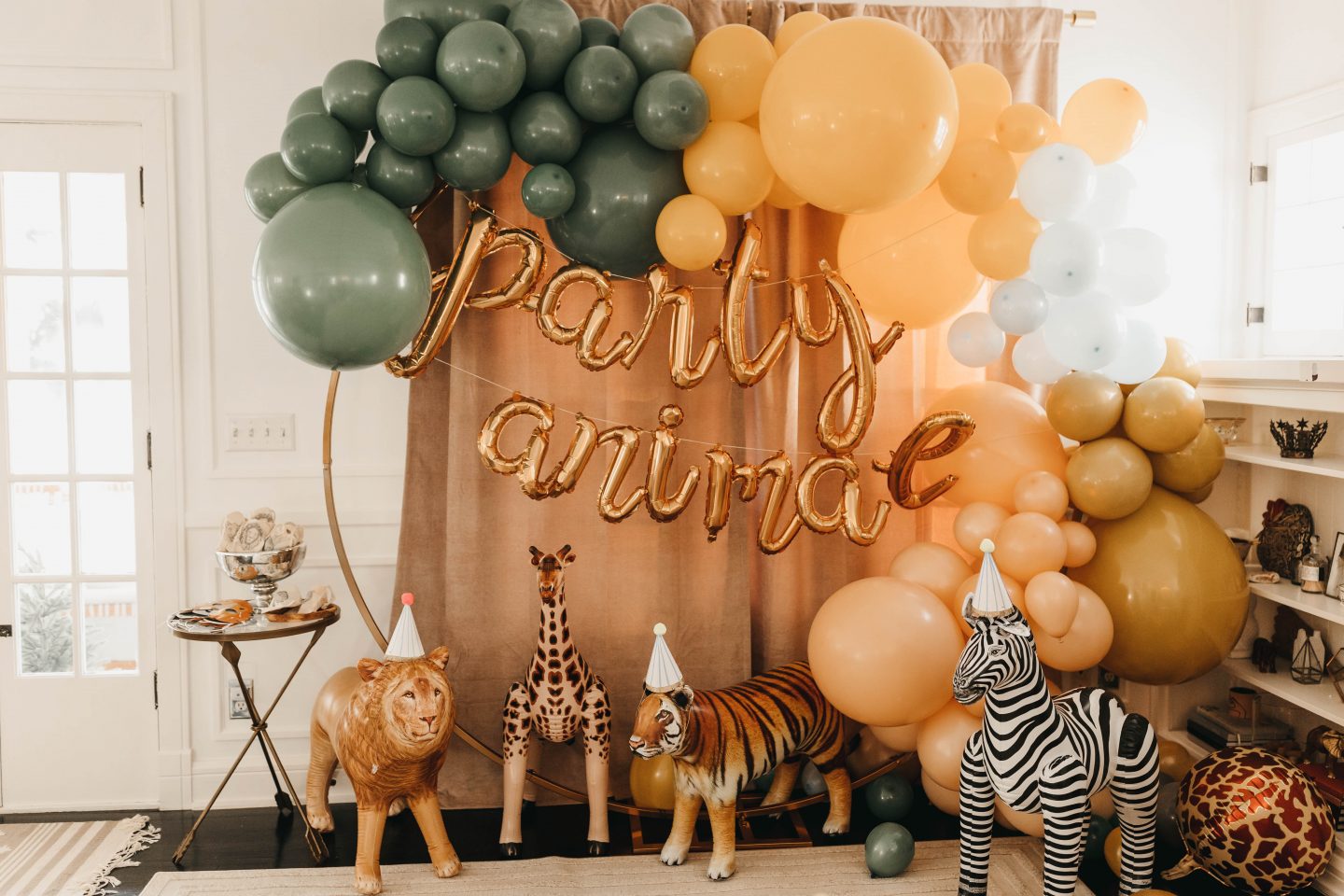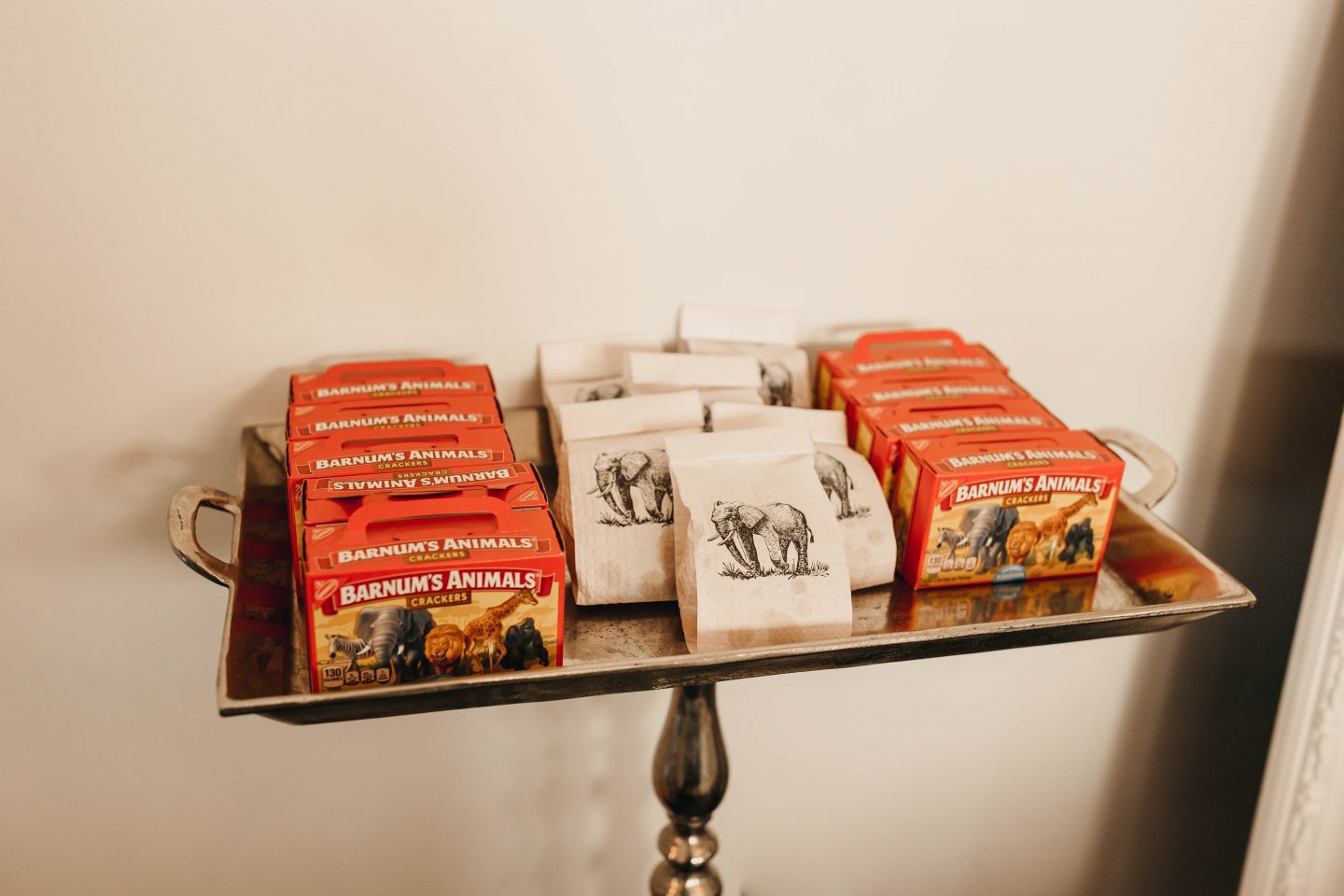 Overall we had a lovely day, and I am so grateful to all of our friends who took the time to celebrate these milestones with us. Especially my mom, who surprised us and flew into town for twenty-four hours to be with the birthday guy! What a memory!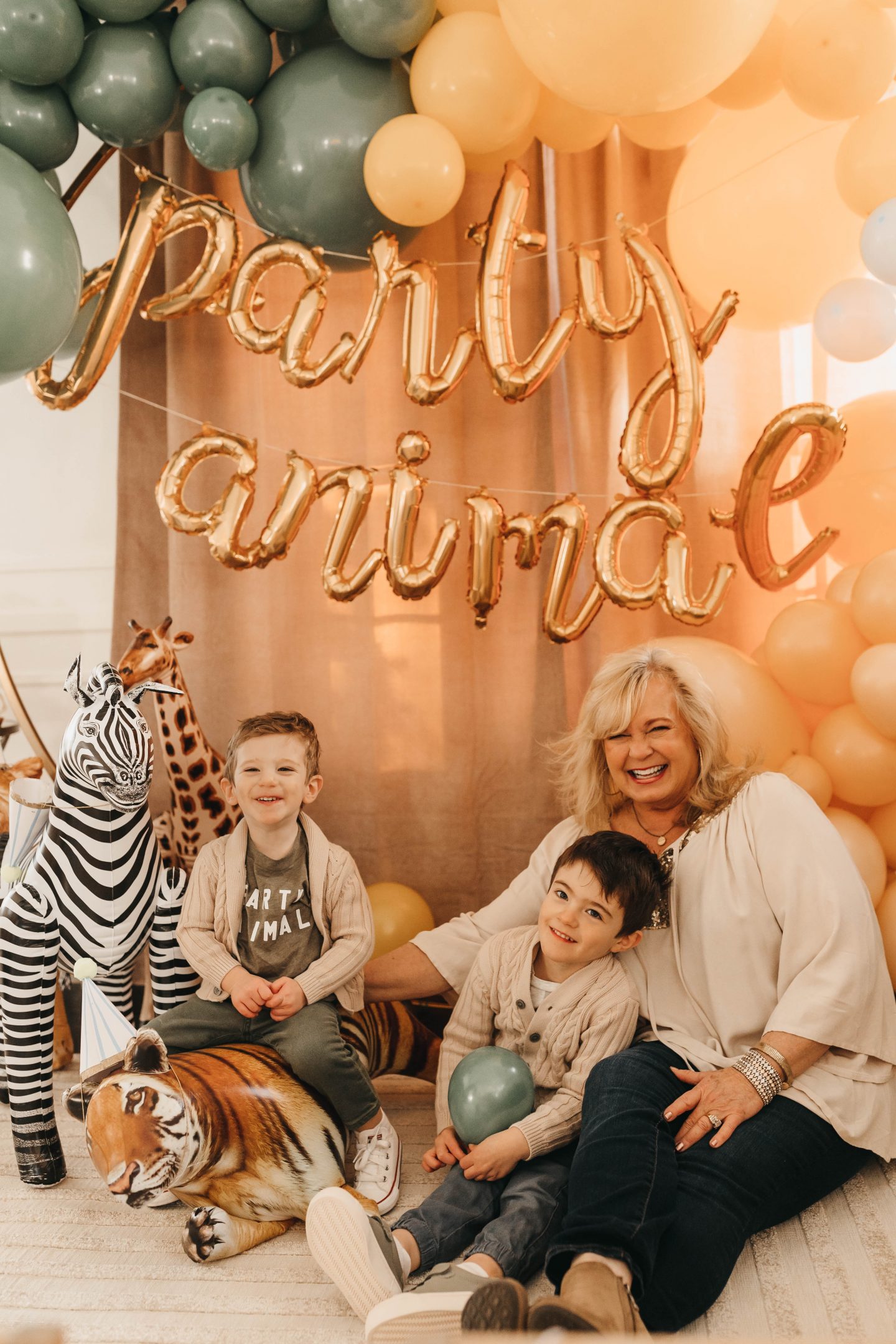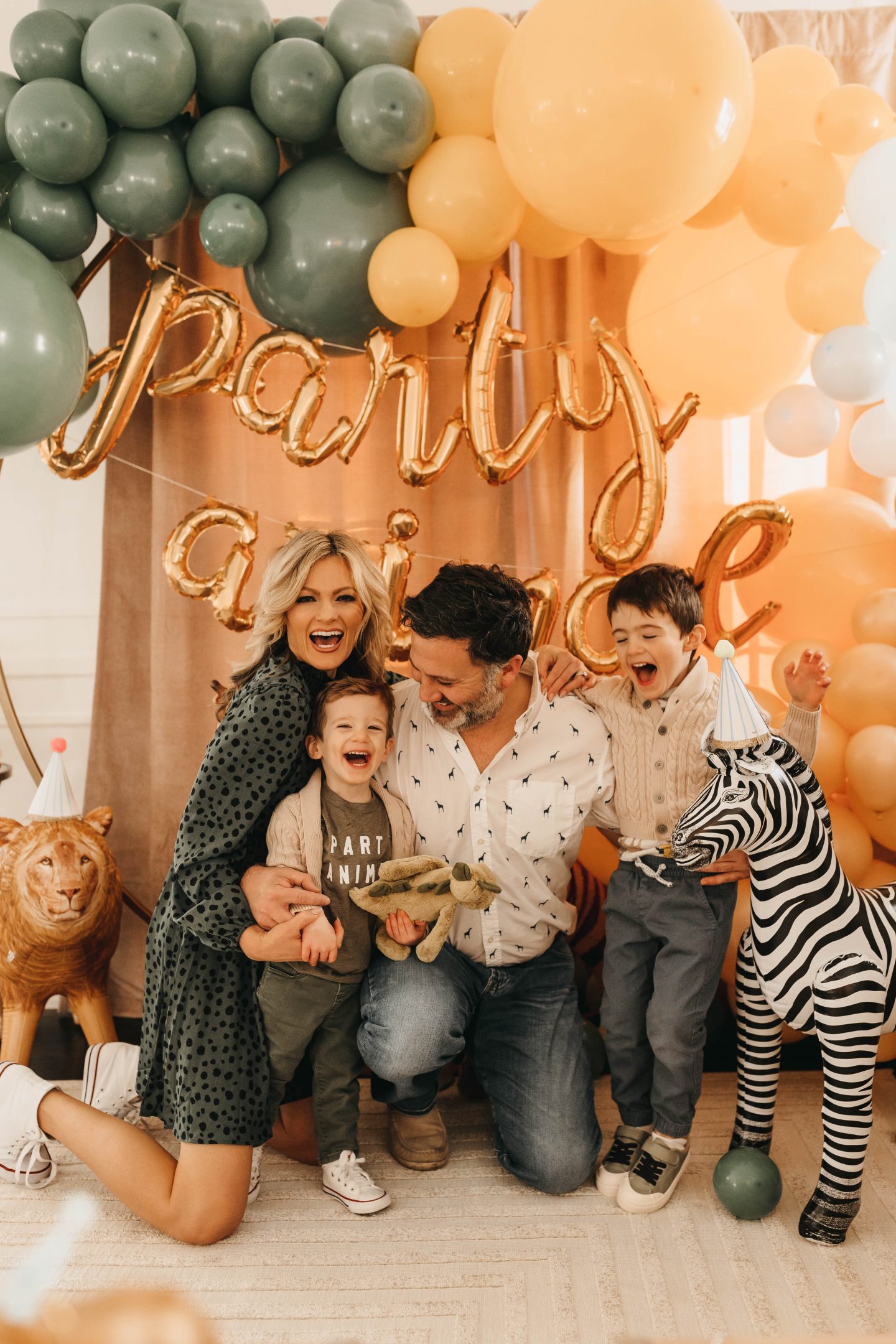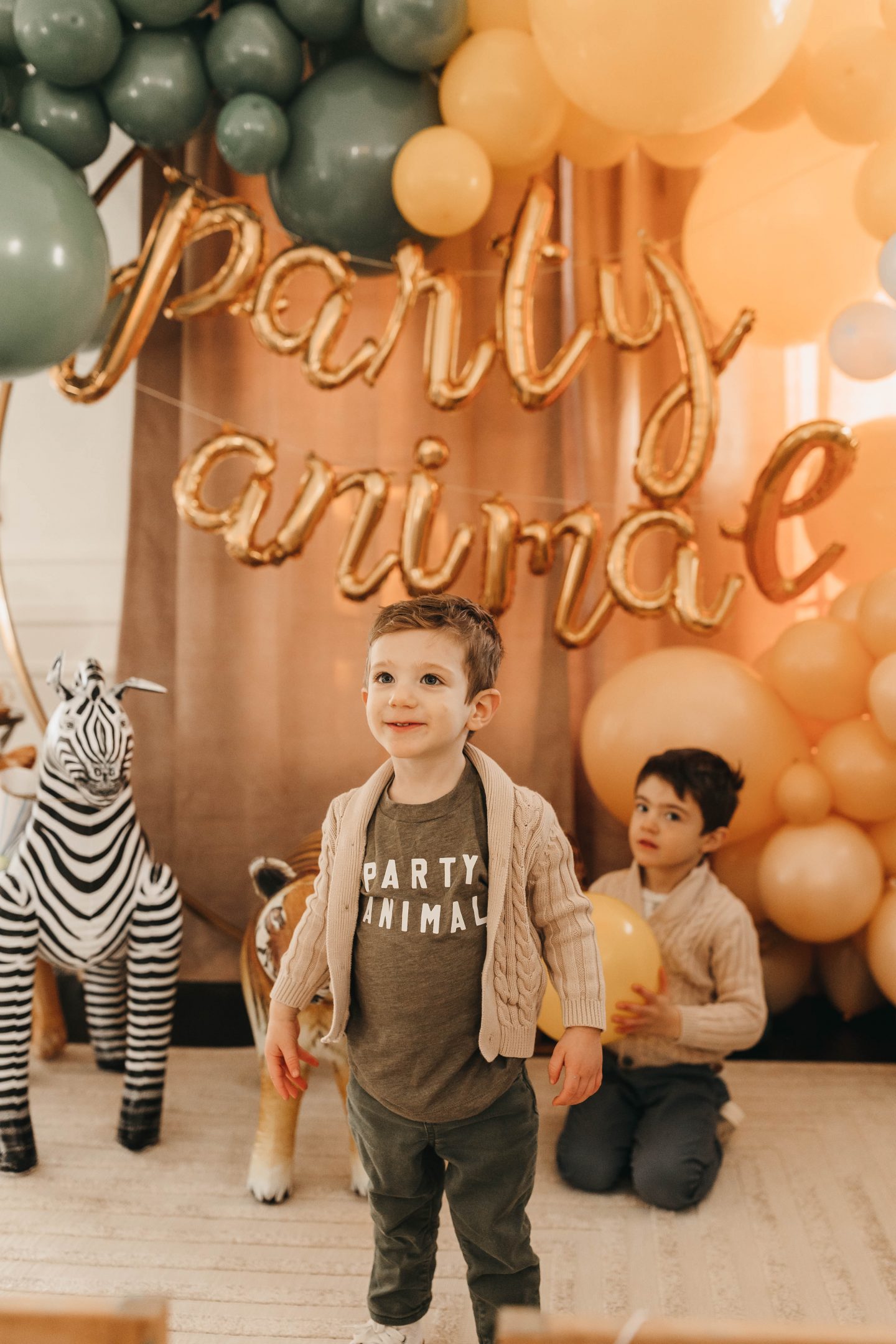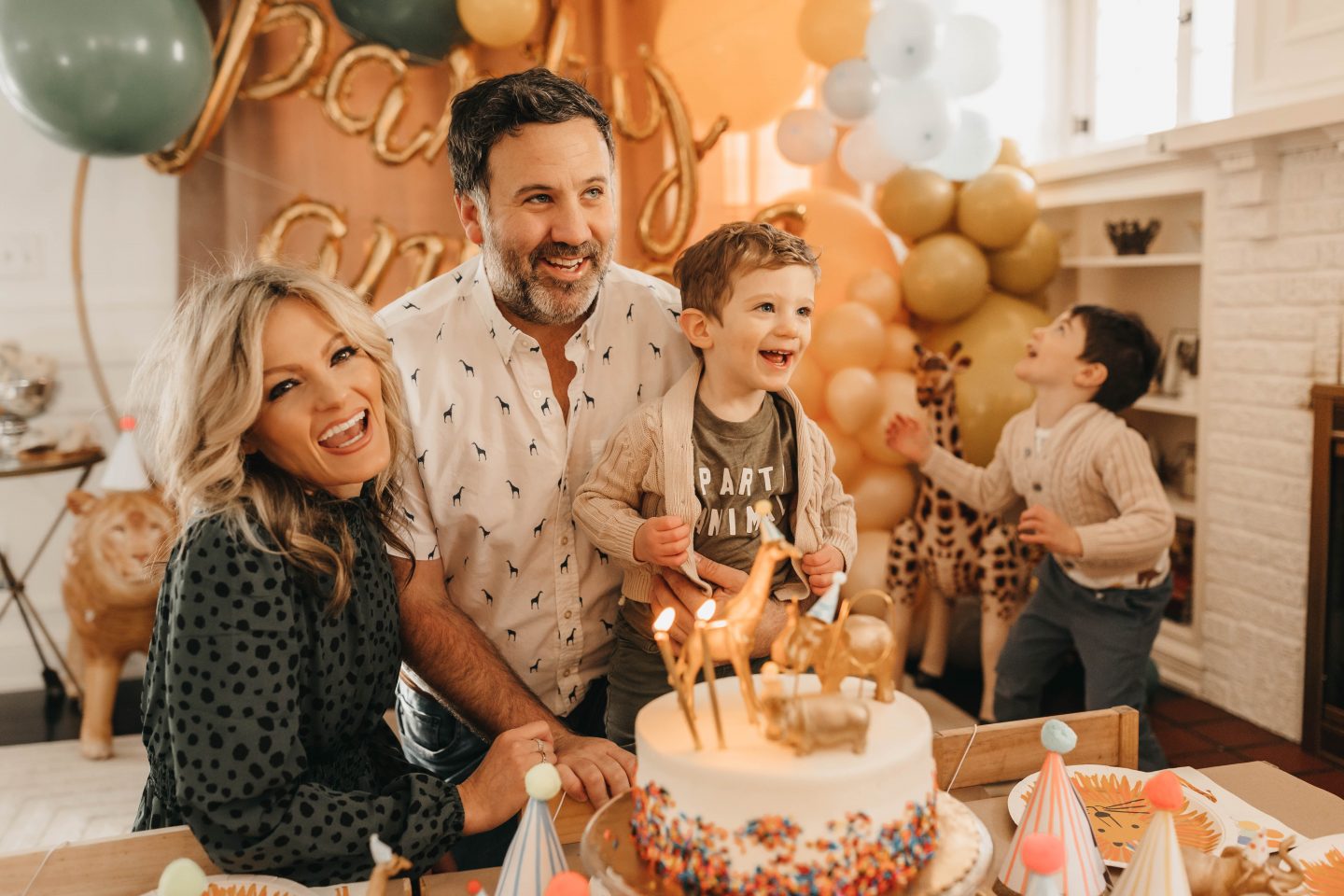 I hope you enjoy and any questions drop them below.
With love,
Tamara,